Interviews, News, and Press
Over the years, Chris Clemens or Exploring Upstate has been mentioned in the news for various things. The following links are articles, or other media, that have either referred to this website or quoted Chris for one reason or another. In many cases, these links include interviews with Chris on assorted topics relating to Upstate New York travel and tourism.
Many thanks to the journalists and news outlets that have reached out. If you are a member of the media and looking to reach Exploring Upstate for anything, please use this contact form.
2012
Democrat and Chronicle: 'The Church Guys'
written by Jeff Spevak [December 23, 2012]
Chris Clemens: Explorer
Interview with Chris by Knnections [September 13, 2013]
2013
The Lady In Granite
(short film documentary) on YouTube [December 1, 2014]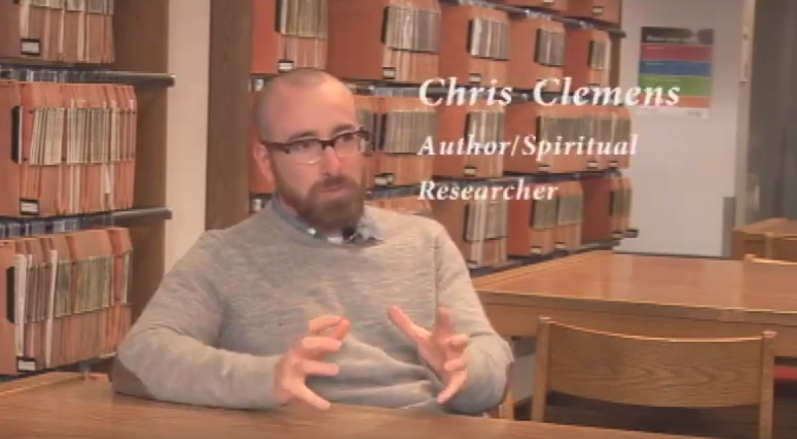 2014
14 Finger Lakes Favorite People to Follow in 2014
on In The Finger Lakes [January 9, 2014]
Mass Mobs Fill Pews, Lift Prayers At NY Churches
on Associated Press [February 1, 2014]
'Mass Mobs' Coming to Rochester
Live Interview with Rachel Barnhart News 8 [February 19, 2014]
'ROC Mass Mob Encourages Interest in Church History'
Interview with Chris by Beth Adams on WXXI [March 3, 2014]
A Discussion of Spiritually Significant Sites in Western NY
Interview with Chris by Darren Weinstock of 'A Myriad of Ideas' [March 19, 2014]
'Mass Mobs' Hope to Bring Crowds to Rochester Churches
on Catholic Courier [May 15, 2014]
LeRoy Church Among Upstate's 'Most Unique' Structures
on The Daily News [August 16, 2014]
Buffalo snow, and snow, and snow
on lohud [November 19, 2014]
'The Lady In Granite'
a Finger Lakes Community College short student documentary film [December 2014]
2015
F.A.T. Podcast Episode 16 – Exploring Upstate
on Food About Town [January 12, 2015]
Explore NY: A New Series on Everything You Love About NY
by Seth Voorhees on Time Warner Cable News [April 22, 2015]
Episode 6: Rochester
on Look Like A Local Podcast [May 16, 2015]
F.A.T. Podcast Episode 25 – Condiments
on Food About Town [July 10, 2015]
Upstate Blogger Highlights 'Shoe Tree' in Lyndonville
on Orleans Hub [August 13, 2015]
Upstate blogger has high praise for Mount Albion Cemetery
on Orleans Hub [August 25, 2015]
F.A.T. Podcast Episode 32 – Flour City Controversy
on Food About Town [October 5, 2015]
F.A.T. Podcast Episode 38 – Slow Road and Exploring Upstate
on Food About Town [December 21, 2015]
2016
Talk of the Town Interview
on WUTQ 100.7 FM in Utica [January 13, 2016]
The Finger Lakes NON-Wine Trail
on WYSL 'The Grapevine" with Michael Warren Thomas [April 3, 2016]
Chris Clemens: Exploring Upstate – Interview 42
on iheartroc [July 13, 2016]
Mohawk Valley Museums Consortium
on "The Historians" podcast with Bob Cudmore [December 2, 2016]
2017
Bloggers Plan to Eat Their Way Through Utica Cuisine
on the Observer-Dispatch [February 11, 2017]
F.A.T. Podcast Episode 65 – Utica Trip Part Deux
on Food About Town [February 20, 2017]
F.A.T. Podcast Episode 71 – Chris Clemens
on Food About Town [May 22, 2017]
Exploring Upstate, and perceptions of our region
on WXXI Connections with Evan Dawson [June 12, 2017]
Garbage Plates: Rochester's Best-Kept Secret
on Food/Groups Empire Plate of Mind [October 17, 2017]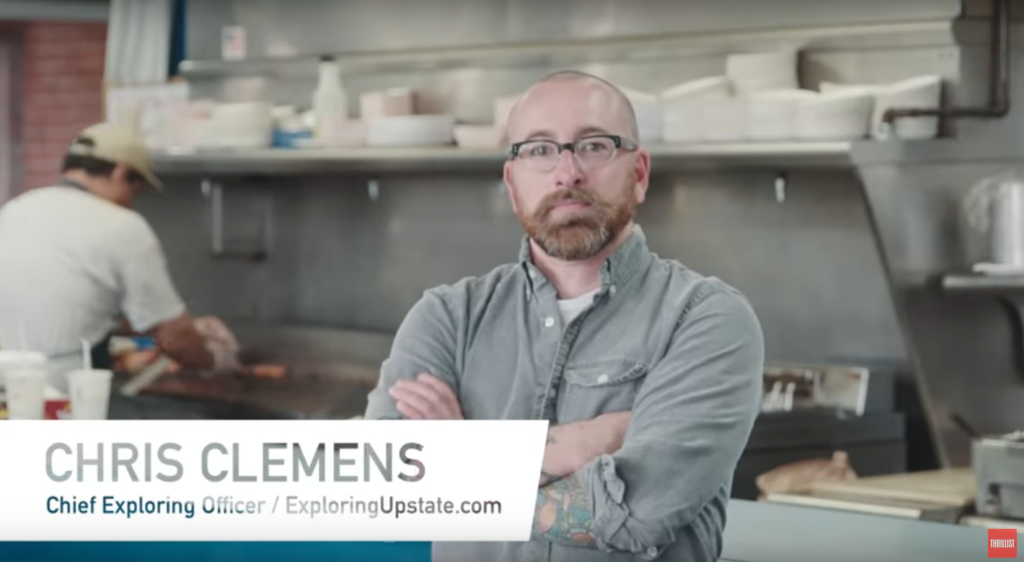 Blogger who explores Upstate sees many small town success stories
on Orleans Hub [November 6, 2017]
Travel Hacking 101: exploring your own backyard
on Parallax Life [November 7, 2017]
Cobblestone Museum presents awards to top volunteer, other key supporters
on Orleans Hub [November 20, 2017]
2018
History of the Coffee Mugs
on Quality Logo Products [June 2018]
Cheap Eats Review: Maa's Diner
on Democrat and Chronicle [July 16, 2018]
How To Plan The Perfect Staycation
on Business Insider [August 5, 2018]
F.A.T. Podcast Episode 112 – Chris Clemens
on Food About Town [August 10, 2018]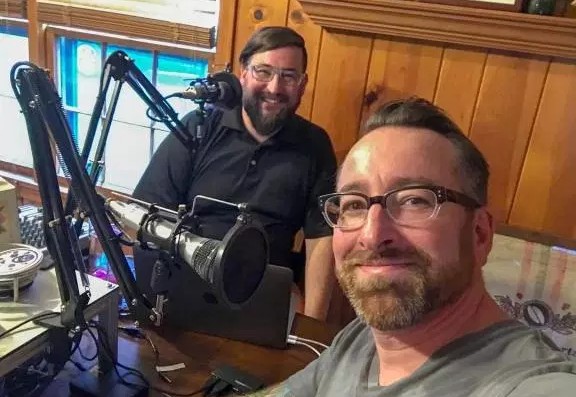 Summer of Food – Where to grab a bite off the NYS Thruway
on WXXI Connections [August 16, 2018]
*also featuring Arian Horbovetz of The Urban Phoenix
15 Travel Books That Will Change How You See The World
on Forbes [August 28, 2018]
Cheap Eats Review: Wimpy's Burger Basket
on Democrat and Chronicle [August 20, 2018]
Top 34 Best Road Trip Books: Highest Rated Travel-Related Books
on Auto Accessories Garage [November 27, 2018]
Congressional Impact As NY Population Declines
on News Channel 8 WROC [December 21, 2018]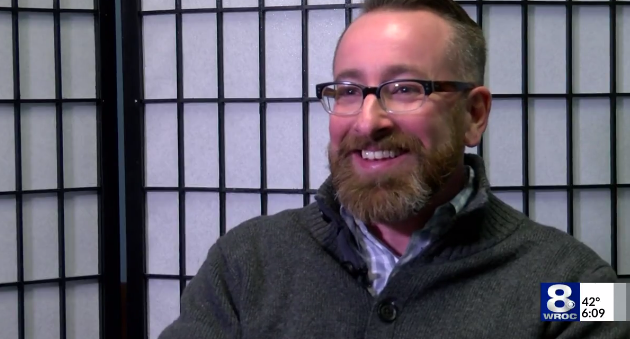 Local Artist Prompts Scavenger Hunt Throughout The City On Christmas Eve
on 13 WHAM News [December 25, 2018]
Local Food Bloggers Are Excited About What A Well-Known Chef Could Do For Rochester
on WXXI News [December 26, 2018]
2019
F.A.T. Podcast Episode 122 – Route 31 Road Trip
on Food About Town [January 7, 2019]
Exploring The Literary History Of Upstate New York
on WXXI Connections with Evan Dawson [February 5, 2019]
Cheap Eats: Ramen With Roast Pork And Tripe At Asia Food Market
on Democrat and Chronicle [February 18, 2019]
Arbor Hill Winery Owner Mourned After He Died Suddenly Over The Weekend and Business Report
on WXXI News [March 4, 2019]
SUNDAY CONVERSATION: Discussing Upstate New York with Chris Clemens
on FingerLakes1 [March 31, 2019]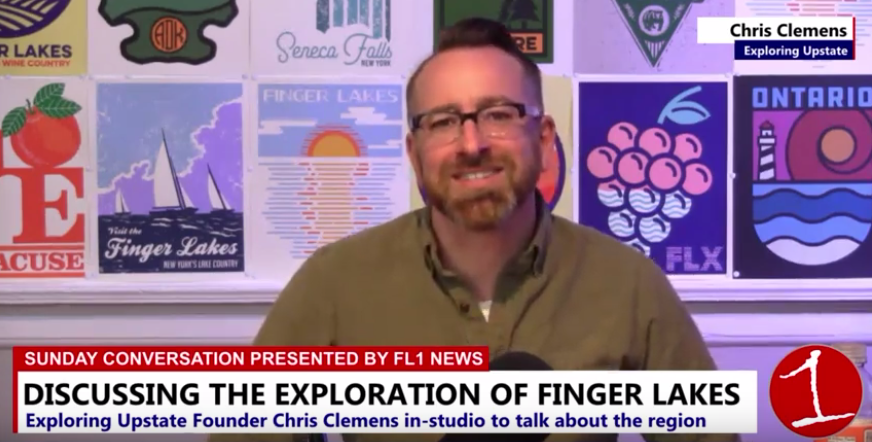 Your Turn
on WHCU Ithaca [April 1, 2019]
The Best Wine Vacations For Vino Lovers Looking To Get Away
on the Zoe Report [April 11, 2019]
Cherry Blossom Season Over Too Soon? Here's Where to Get Your Fill of Flowers
on The Epoch Times [May 10, 2019]
Award Event Slated For 'Year of the Glove' Artwork
on The Leader-Herald [May 31, 2019]
8 Clever Ways To Save Money This Summer
on OppU [June 25, 2019]
WPCoffeeTalk: Chris Clemens
on WP Coffee Talk [July 22, 2019]
Interview With Chris Clemens
on The Last Word on WAYO 104.3 FM [August 21, 2019]
Interview With Chris Clemens
on Yentas Schmentas on WAYO 104.3 FM [August 21, 2019]
Tourism Record Set In 2018 For New York State
on WROC8 [September 7, 2019]
A New York State Of Mind
on The Currency with Mike Gastin [September 22, 2019]
2020
Discussing the role of local parks and green spaces during the pandemic
on WXXI Connections [April 14, 2020]
Discover The Finger Lakes – April 18, 2020
on Savor Life [April 19, 2020]
Rochester Food Net Live – Amanda Antinore and Chris Clemens
on Food About Town [May 5, 2020]