by Chris Clemens
I often get asked how I discover ideas for things to go visit, or facts to share on Fridays, or dates for the This Day in New York History page. The simple answer is: I read. As much as I can handle! Sometimes that's just Wikipedia, sometimes that's other blogs, and sometimes it's books. So, if you're looking for a new book about Upstate New York, you may want to check out…
Hudson Valley Curiosities: The Sinking of the Steamship Swallow, The Poughkeepsie Seer, The UFOs of the Celtic Stone Chambers, and More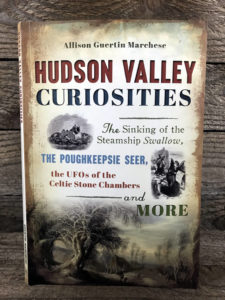 Written by Allison Guertin Marchese
Published by History Press
Publish Date: August 21, 2017
Publisher's Description: Hudson Valley is steeped in mysteries, from Celtic chambers resting in the deep woods of Putnam to Millbrook's abandoned Bennett College. In the Highlands, Iroquois chief Daniel Nimham gave his life for the cause of American independence. One strange night in the Catskills, a legendary playwright miraculously survived a midnight plunge off the suspended Schoharie Bridge. The great passenger steamship Swallow sank near the shores of Athens. Author Allison Guertin Marchese reveals a treasure-trove of curious tales recounting the most uncommon history of bad guys, bold girls, creepy colleges, missing mastodons and more in this wondrous region of New York.




My Thoughts
Like much of the History Press publications, Hudson Valley Curiosities is written by a local expert in history and lore. Because each book in the Curiosities series is written in a different voice, it's not easy to know in advance how it'll read.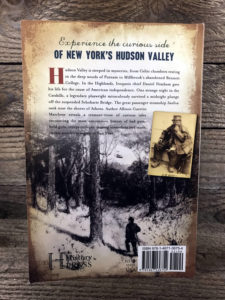 Luckily, Marchese has an easy to follow rhythm to her storytelling. Each story is told straight and to the point, without personal flair–which is something I really like in a history book! While the entire book is easy to read and focus on, by no means is it basic or elementary.
Each chapter is dedicated to single story from a different part of the Hudson Valley Region. Marchese tells the story of the founding of Vassar College and the odd turn of events surrounding the founder's life. Even though the chapter builds to a crescendo of alarming fate, I didn't find a literary dramatization of the timeline. Again, I kind of like that the story itself and the facts are able to lure me in on their own.
I was already familiar with a few of the stories in Hudson Valley Curiosities, but I was excited that I learned some new things about those stories. More exciting, was that I learned brand new things about the Hudson Valley I wasn't aware of! For instance, Chapter 9 shares the reasons that first lady Eleanor Roosevelt was issued a gun permit in Dutchess County on August 5, 1957. But, the following pages delve deep in to the life of the President's wife and a life very much out of the public eye. It's a story that made me wish Marchese could have written an entire book about.
If you're looking to learn some of the odder history to emerge from the Hudson Valley, I strongly recommend checking out Hudson Valley Curiosities from History Press.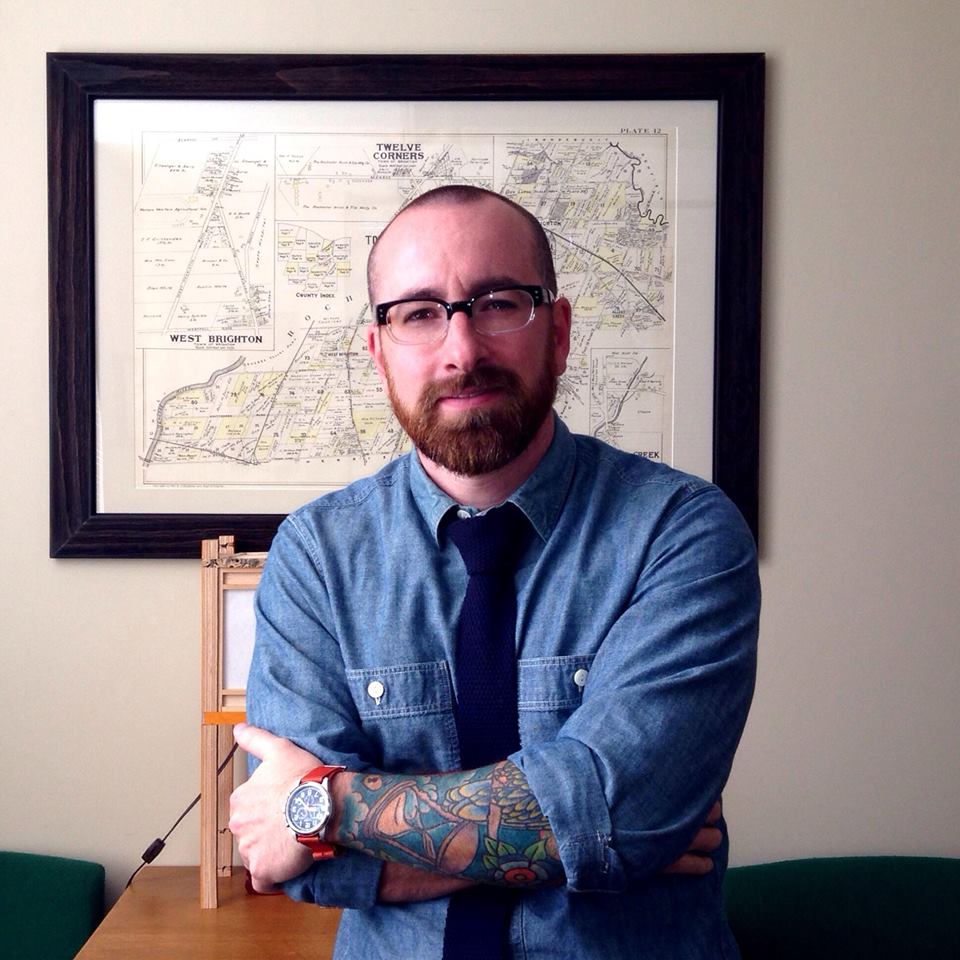 Chris Clemens is the Founder/Publisher of Exploring Upstate. From his hometown in Rochester, he spends as much time as possible connecting with the history, culture, and places that make Upstate New York a land of discovery. Follow him on Twitter at @cpclemens