by Chris Clemens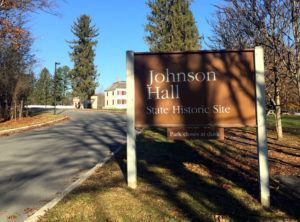 If you're trucking around the Mohawk Valley Region and find yourself in Johnstown, you have a tremendous opportunity to explore some of New York's colonial history. As a New York State Historic Site, Johnson Hall is a pristinely preserved museum dedicated to telling the story of how Sir William Johnson's legacy is paramount to the history of the area.
Sir William Johnson
Born in 1715 over in Ireland, Sir William Johnson first moved to the region to care for a property owned by his uncle sometime around 1738. Because the majority of the people living in the area at the time were members of the Mohawk tribe, Johnson committed himself to learning the language, and in fact, became quite friendly with the locals. He was so successful with establishing a good relationship, that he was made British Superintendent of Indian Affairs for the northern colonies in 1756.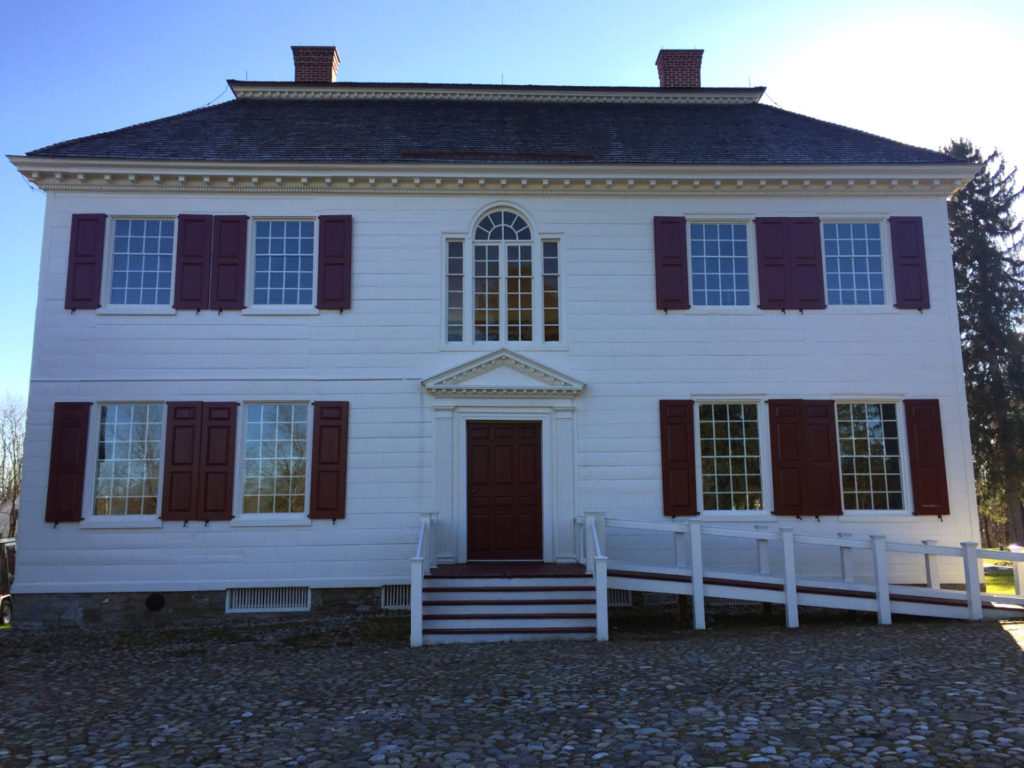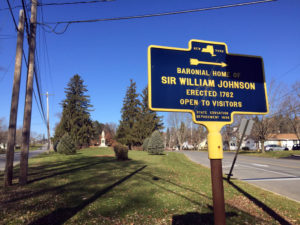 Johnson's successes make up a long list that includes winning the Battle of Lake George and seizing Fort Niagara during the French & Indian War. As a New Yorker, you are free to feel proud of his successes, but as an American, remember that these wins were going to the British. Nonetheless, for his wartime prowess, he was awarded a Baronetcy and a massive amount of property–enough to make him the second largest landowner in British America. Striking borders in 1762 and calling upon his son's name for inspiration, he created "John's Town", now known as Johnstown, New York.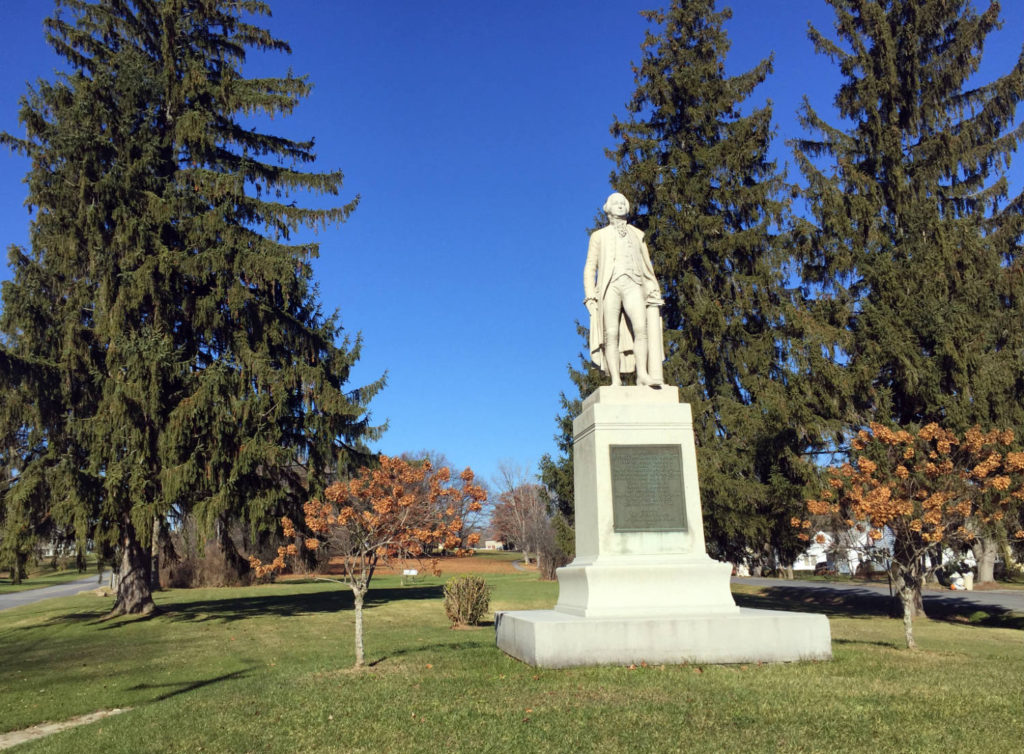 Johnson Hall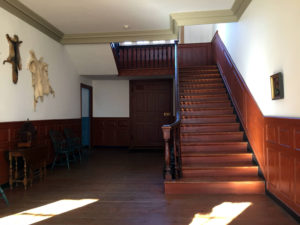 Just a year after establishing the town, he built Johnson Hall. Now a New York State Historic Site, Johnson Hall in the 1700's was a top notch settlement featuring the finest of everything available. His Georgian-style estate included a sprawling mansion with numerous outbuildings and a land worked by many.
The estate was so large, that Johnson had amassed a team of both employees and slaves to manage the operations. Though not a proud moment in the state's past, Johnson's slave ownership rivaled some of the average-sized estates from the south. While visiting during winter months when hours were limited, there were only a handful of people on the entire property. It was an interesting exercise to imagine crowds of people working the land, constructing buildings, doing laundry, cooking and farming, and even partying.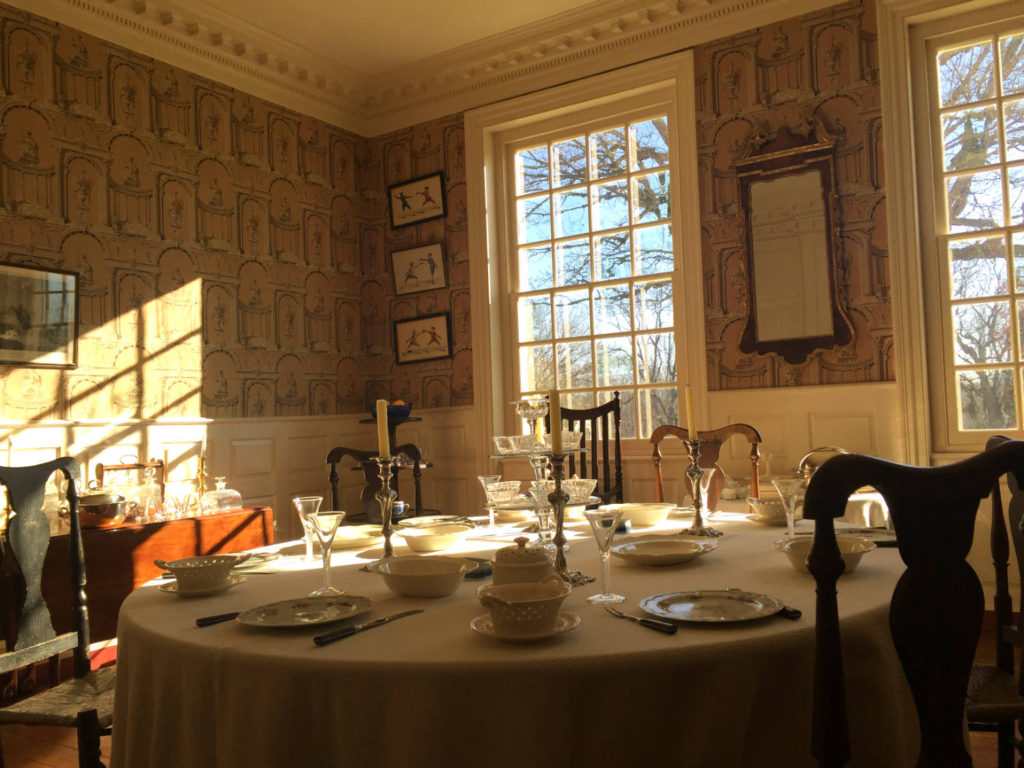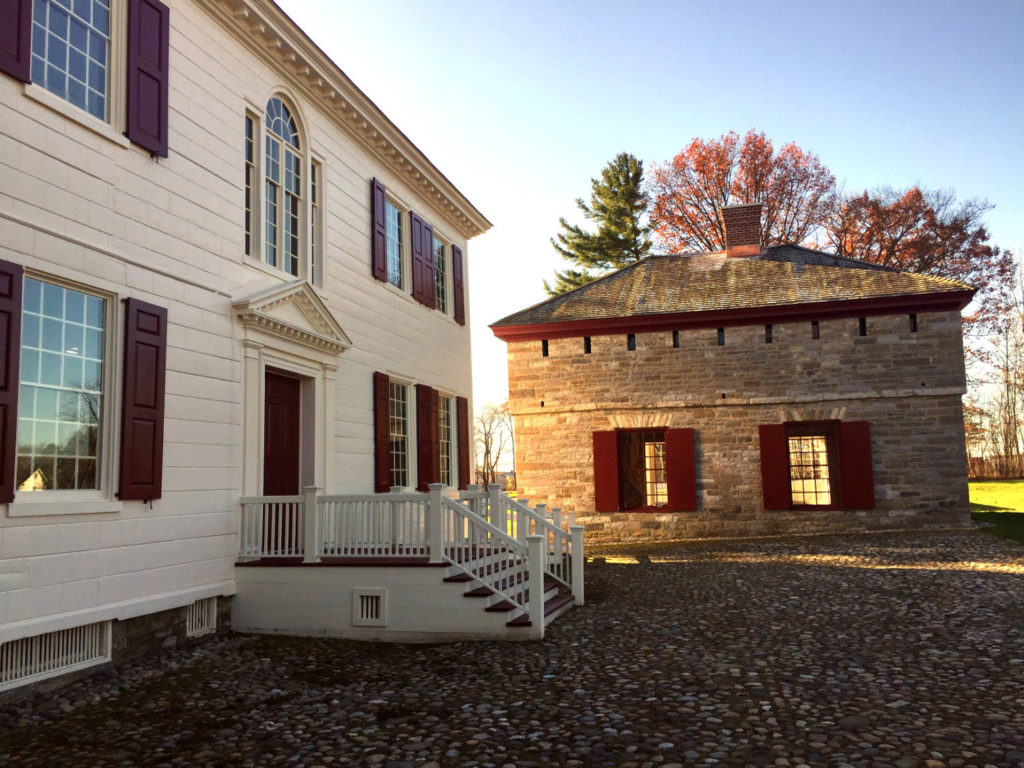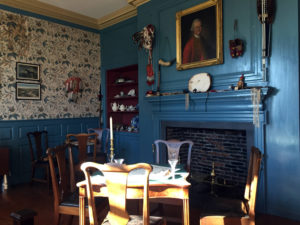 Though his first wife was of German descent, Johnson's second wife was a Mohawk woman and together they had eight children. (It's believed that he had quite a few other children with a few other women as well, actually.) As he continued his role as middle-man between the Six Nations of the Iroquois and England, Johnson Hall was often the site of conferences hosting hundreds of visitors at a time. During one of those very conferences, on July 11, 1774, Sir William Johnson, 1st Baronet, "seized of a suffocation" and died. The estate was bequeathed to John Johnson, and later raided during a battle of the American Revolution.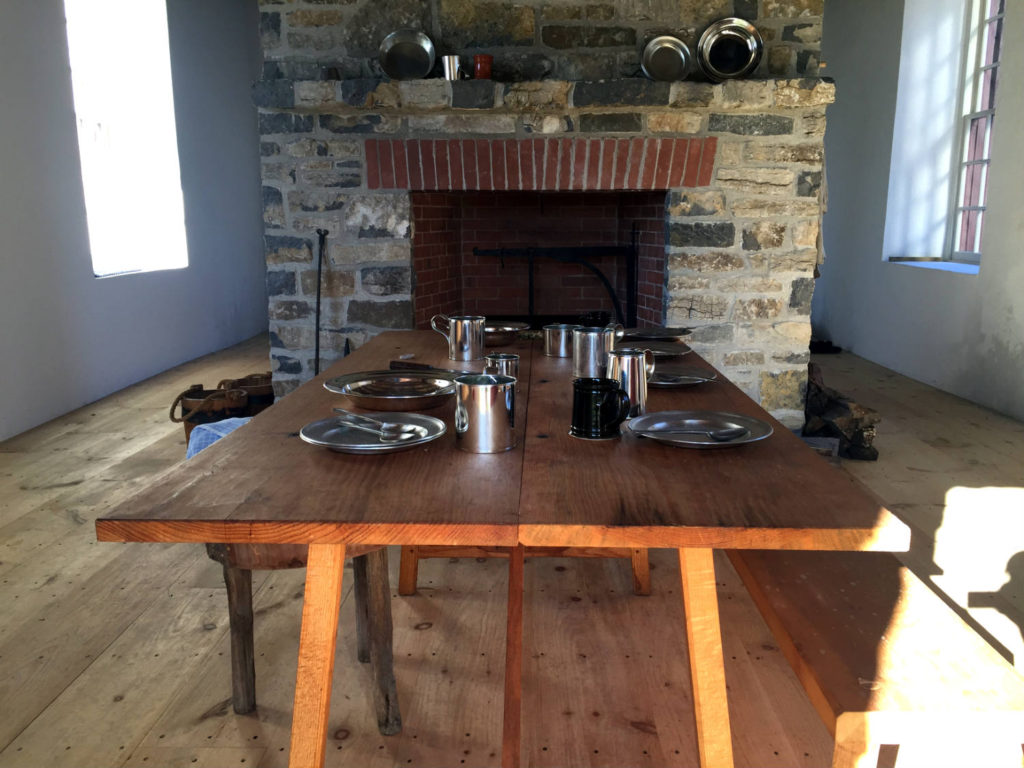 In fact, while you're visiting, be sure to check out the railing on the staircase. To this day, notches in the wood can still be felt where soldiers attempted to destroy the homestead by knocking it with the stock of their weapons. Rather than dismantling the railing as they had hoped, they just simply left dents for would be visitors two hundred years later.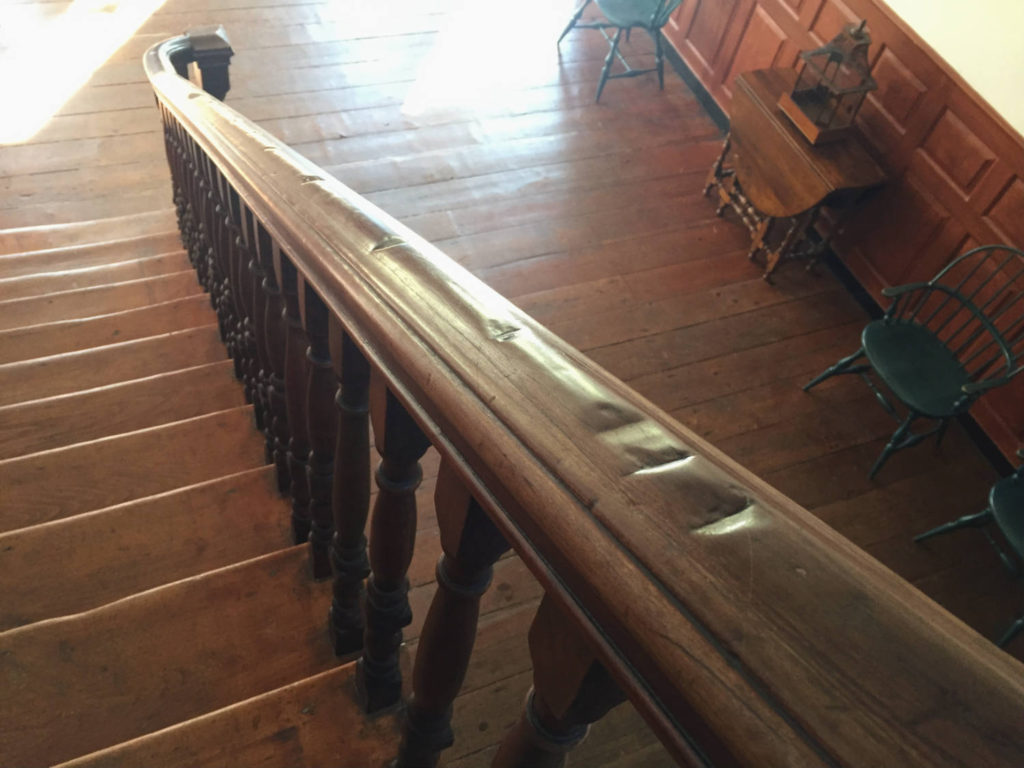 Visiting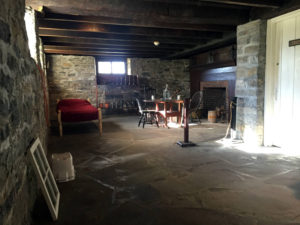 The property and buildings at Johnson Hall survived years without proper preservation efforts. In 1960, the state of New York saw fit to purchase the entire lot and form a state park for visitors, acting both as a historic museum and community park land.
Tours of the buildings are available, and they regularly hold special events. For more, checkout their website, as well as their Facebook page!
While you're there, be sure to drive the five minutes in to the City of Johnstown. Sir William Johnson is forever resting in the garden next to the St. John's Anglican church, which he founded at the same time as the town.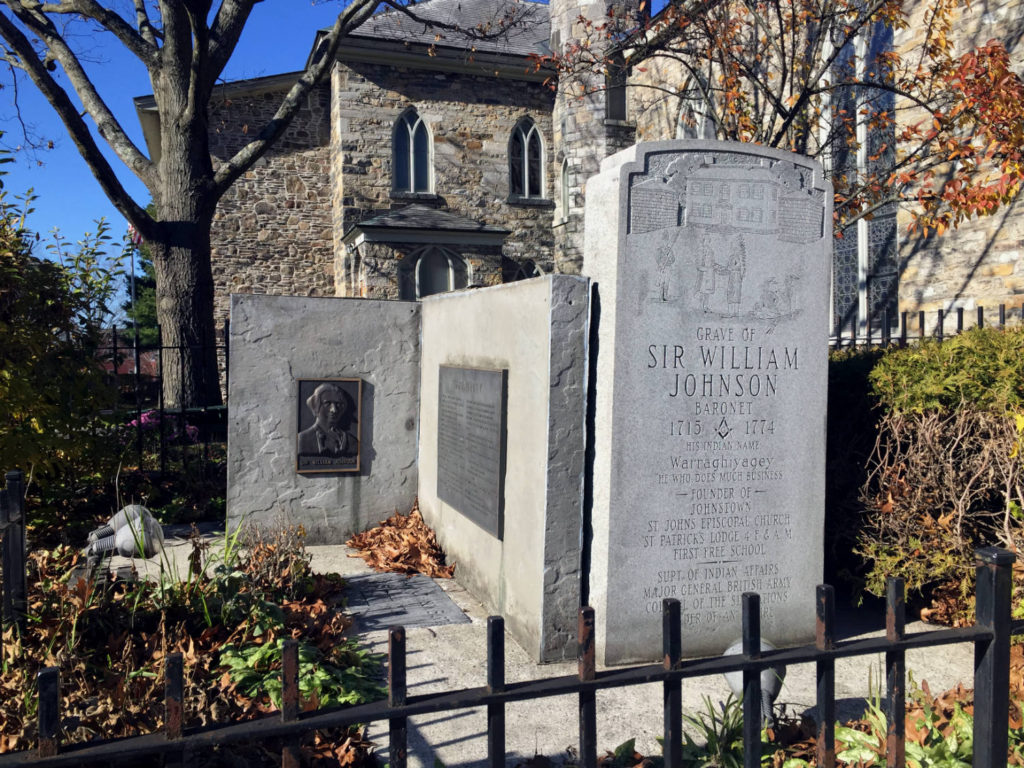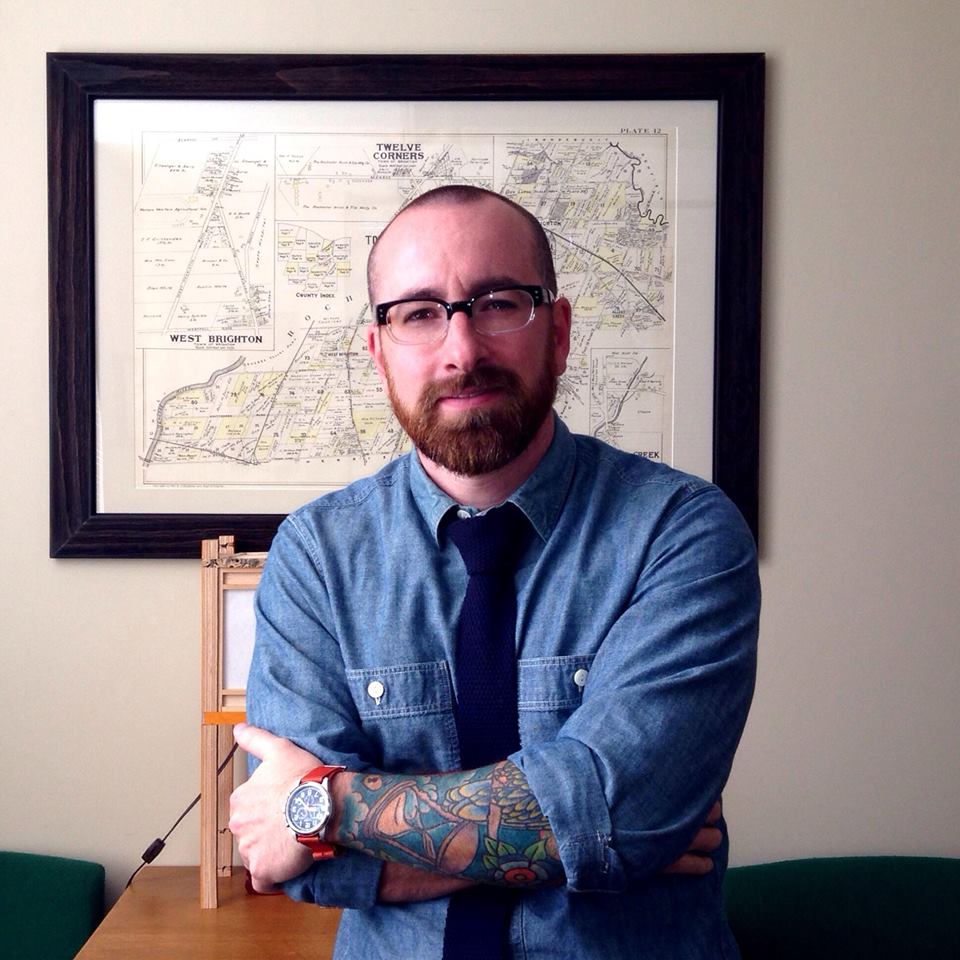 Chris Clemens is the Founder/Publisher of Exploring Upstate. From his hometown in Rochester, he spends as much time as possible connecting with the history, culture, and places that make Upstate New York a land of discovery. Follow him on Twitter at @cpclemens