A quick 24-hour trip to the foothills of the Adirondacks to visit the Glove Cities of Fulton County
by David Brooks
This is less a town tour then a tour of oneself.
This summer I was able to return the favor of playing "guide" to Exploring Upstate's own Chief Exploring Officer, Chris Clemens. He provided a great personalized tour of Rochester a couple years ago when I was attending a conference in his hometown. So, when he was able to make it out around the area I lived most of my life – it was an honor and pleasure to do the same.
We are all so often looking for places to explore, places to go, places where we can escape. The general and overarching "theme" of Exploring Upstate is that you can do that right here in New York.
And, especially right here in Upstate NY.
Over the last several years it has been increasingly obvious to me how much people seem to miss in their own backyards. The things right in the towns they live, or work, or drive through in-between. There's not just a need to explore Upstate NY, it's about re-discovering what's outside your own door. Giving Chris the local touch tour meant just that–getting to see what I take for granted through his eyes. His questions about places, about the people…all things that I've either neglected or forgotten to ask myself.
Johnstown, New York, Fulton County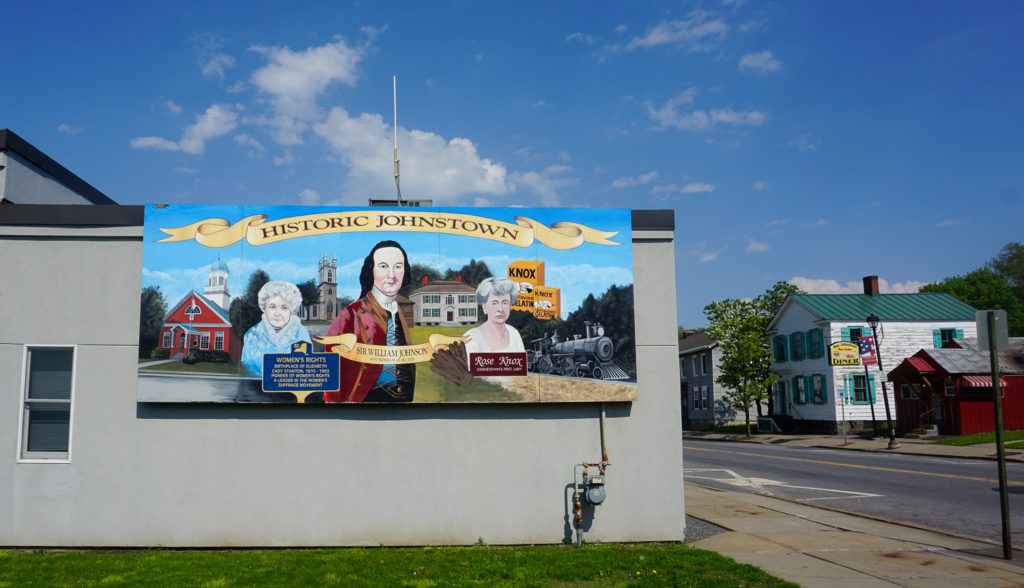 As the Fulton County seat since 1838, Johnstown has a much longer history as part of Tryon County, and then Montgomery County. While this isn't a geography nor a history lesson, I'm just gonna say it is worth the visit for anyone. The downtown, long hit in the latter part of the 20th century by industry leaving, seems to be in the early stages of a renaissance.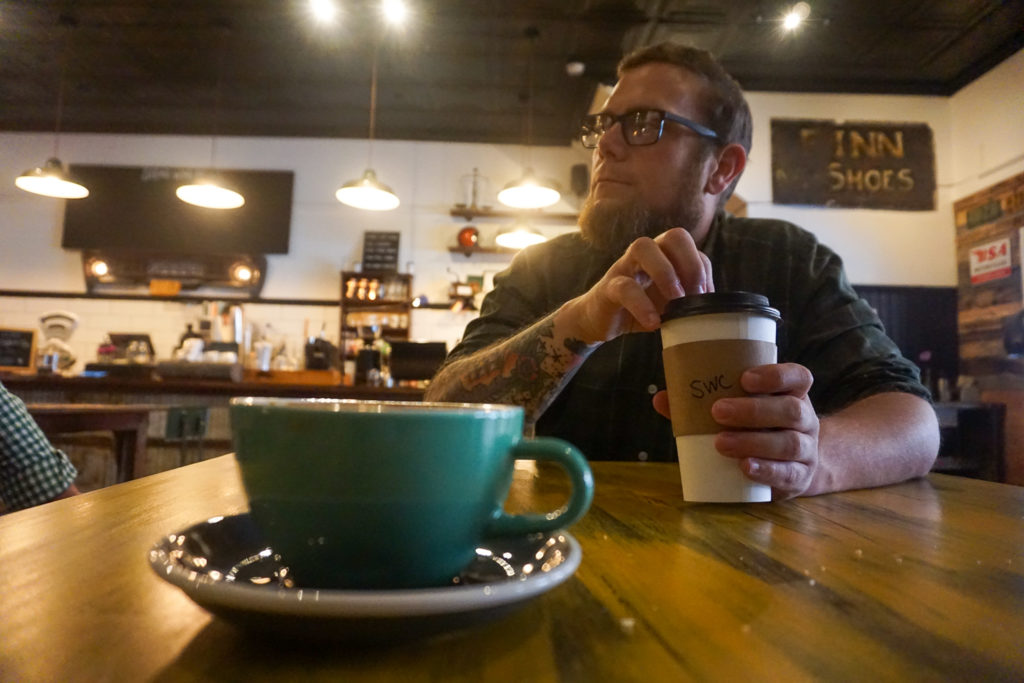 Johnstown was a great spot to start off the roughly 24-hours Chris was going to be in town. We met up at a new coffee shop and set a general attack plan to see the Glove Cities.
Fulton County Courthouse
A bit of wandering around and a chance to get inside of the oldest continually used courthouse in New York generated some buzz equal to or more than the caffeine we took on beforehand. The Fulton County Courthouse (1772) was a treat to check out with someone who had never been inside before. A jovial court guard let us in and even gave a bit of insight as to what it's like to work there.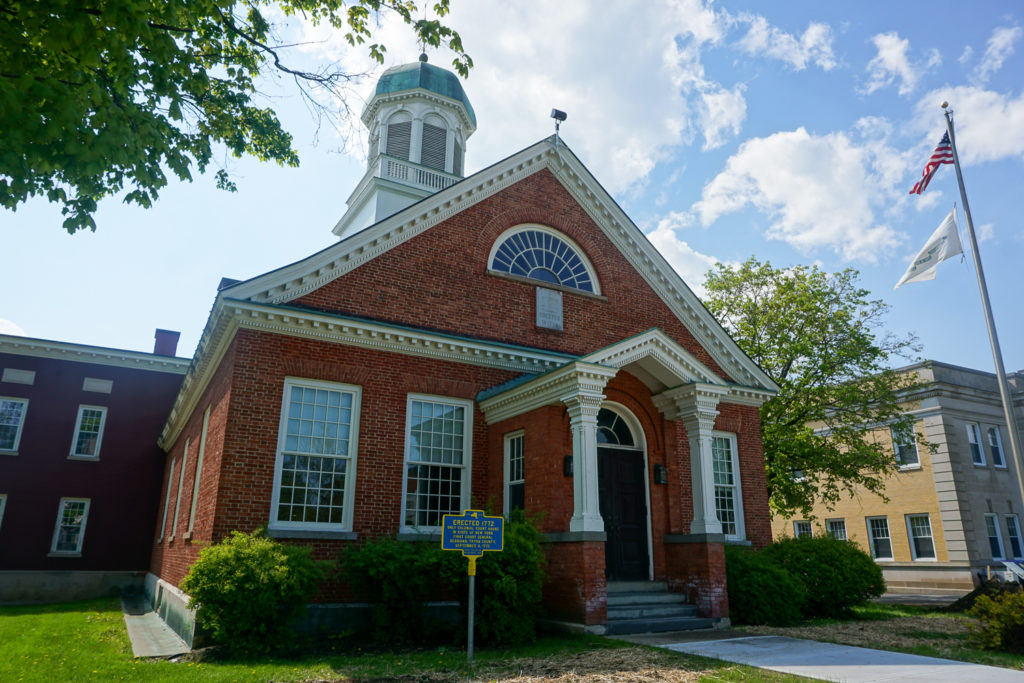 No photos are allowed inside the courtroom for security purposes. That means we weren't allowed to take photos of the amazing artwork on the walls just outside of it either. Framed and lining the wall are renderings of local scenes created from leather. Tanning and leather products had been what Fulton County was known for around the world.
I'd been inside that courtroom a few times as a kid for school programs and even a few lectures, but seeing it again… like this, through Chris' eyes as well as my own was enlightening.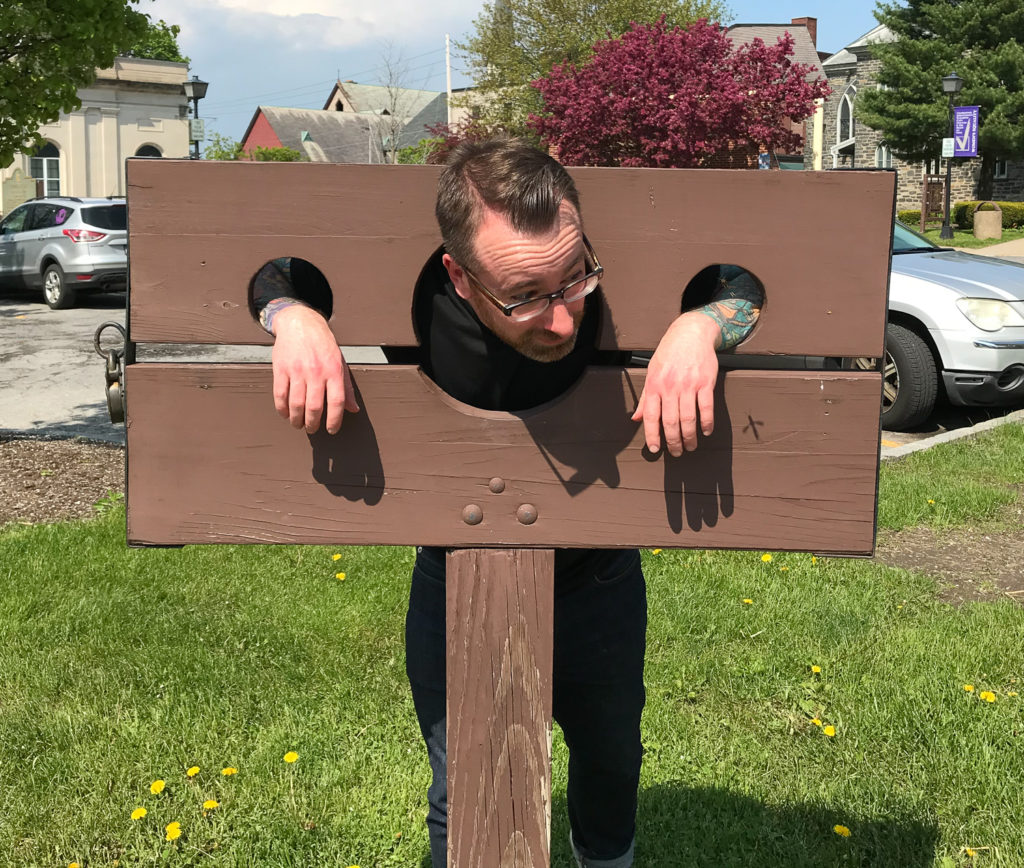 Gloversville, New York, Fulton County
We headed out to the city streets of Gloversville and despite my efforts to provide some local flavor, yet true to the nature of having me of all people as a tour guide… the diner was closed, and the library built by Andrew Carnegie was closed.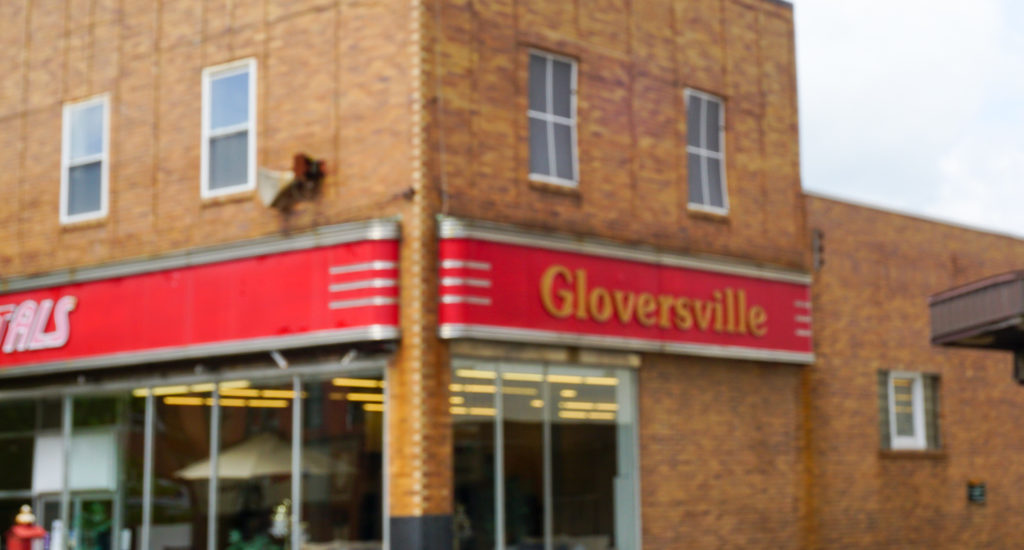 The streets less a hub of citizens and more a droll caricature of pavement and brick itself.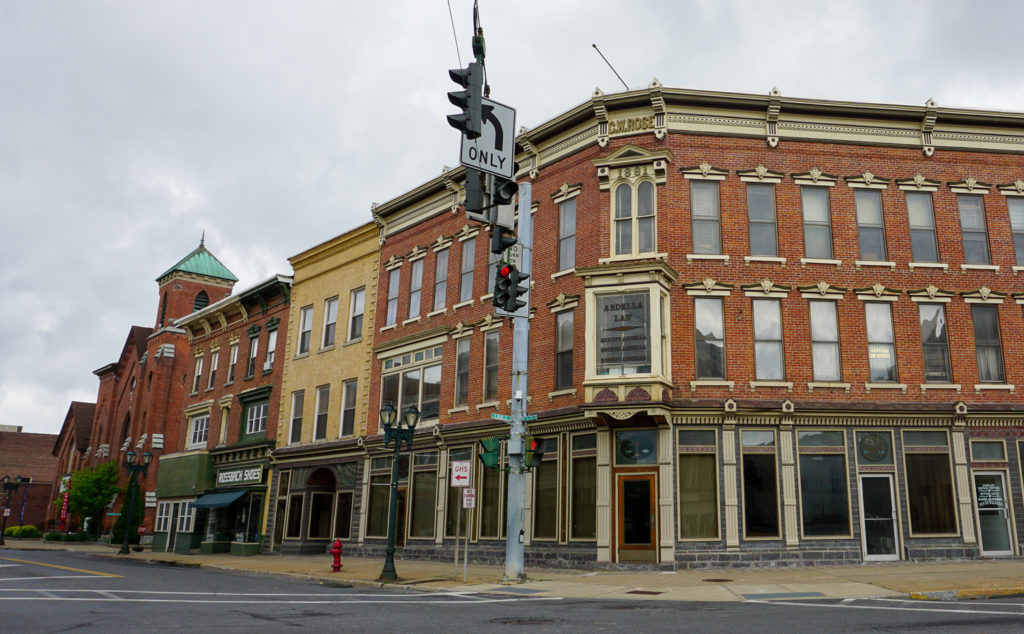 A lot of what I pointed out was, "this used to be…" or "that was where…" and "back in the day this was…" Some of the highlights of my childhood and teen years faded like the newspaper covering several of the business front windows.
Some Things Change, And Some Don't
Hitting up places from my youth wasn't all dim glitter though.
A stop into Rossbach Shoe Store provided an overwhelming sensory return to being a kid right before returning to school. The sight, the sounds (the same local WENT radio station playing), the smells of Charlie's store seemed exactly the same. In fact, some of those boxes of shoe's might just have been there in the '80's when I'd have to walk back and forth down the single narrow aisle of his shop. Each side lined from floor to ceiling with shoes, boots, flats, more shoes, and above all else…memories.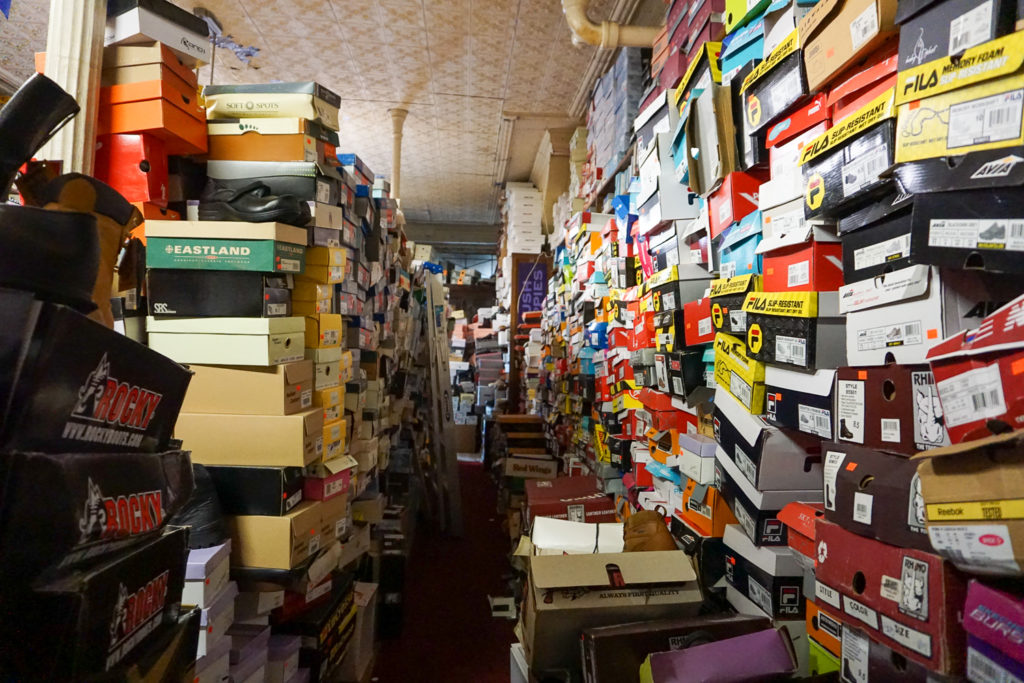 Chris asked some questions of the owner. He asked about the business, the community, reactions to the changes that have confronted downtown over the last 30-40 years. I tried to pay attention to the questions and their answers, but just drifted back in time to being that little kid pleading for a dime to get chicklets out of the Jerry Lewis MDA gumball machine. Chatting with Chris afterwards, it was obvious we had different experiences during the short time we were inside the store.
We checked out a lot of places I'd been to hundreds of times in the last few decades. The takeaway isn't what I showed him, but what I was able to see myself by taking him those places.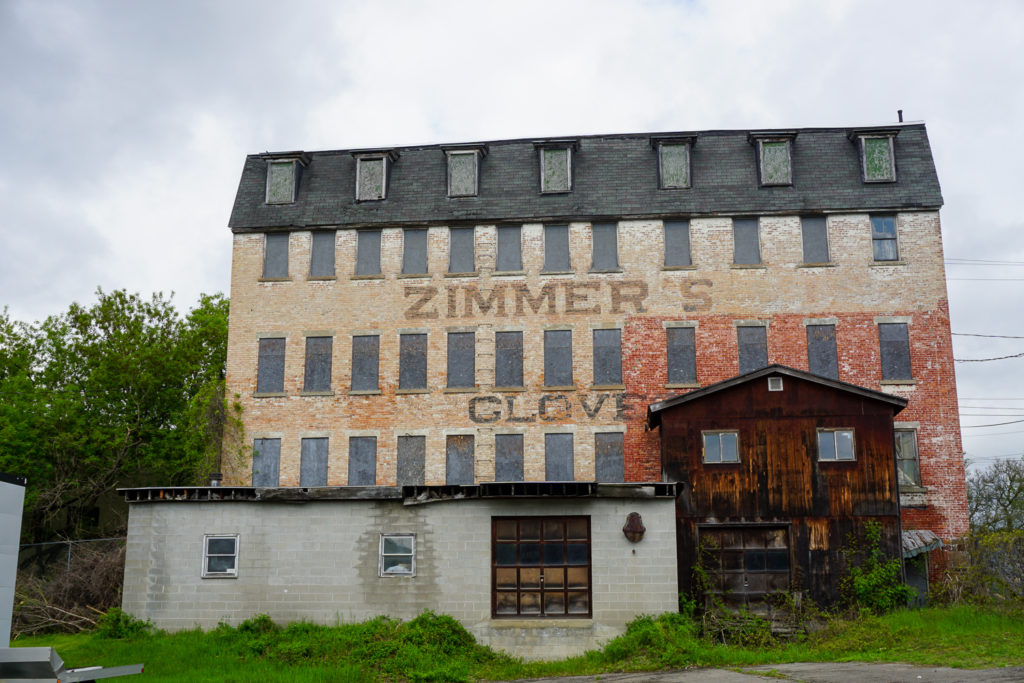 Northville, New York, Fulton County
The evening prior to our excursion into Gloversville, I brought Chris up to Northville to see parts of the Great Sacandaga Lake – about a 30 minute drive up NYS Route 30.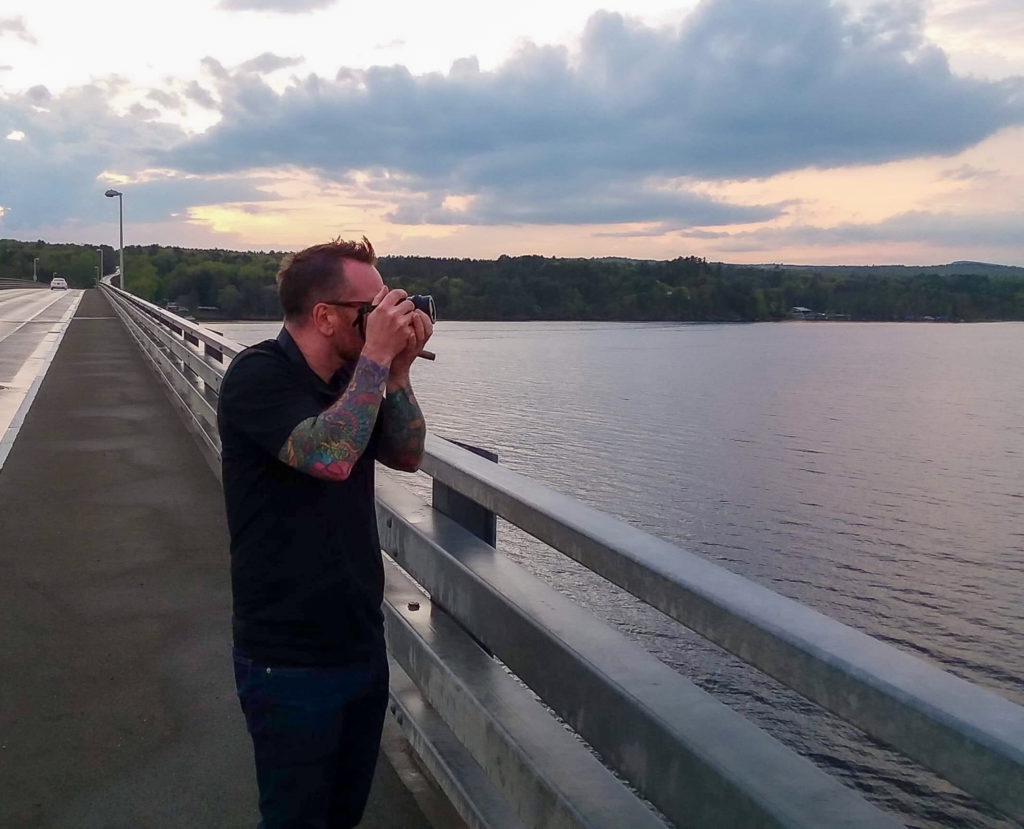 I'd grown up along the lake, but never felt like a "lake person." We didn't have the kind of money for cool toys like a motor boat, nor did we move in those kinds of circles generally. I had a great friend who's family took me out on the water several times, but it never really felt like I belonged.
I wanted to bring Chris to the small community by the lake, with its stores, eateries, and people. We hadn't fully hit the tourist season yet, so all of the "out of towners" and Jersey folks weren't everywhere. As a thunderstorm storm rolled in and we checked out the oldest 5&10 still operating in America, it was good to be there getting a chance to see the village in a new way. Not as a resident or casual visitor, but as someone trying (damn hard I might add) to balance all the positives and negatives of a place.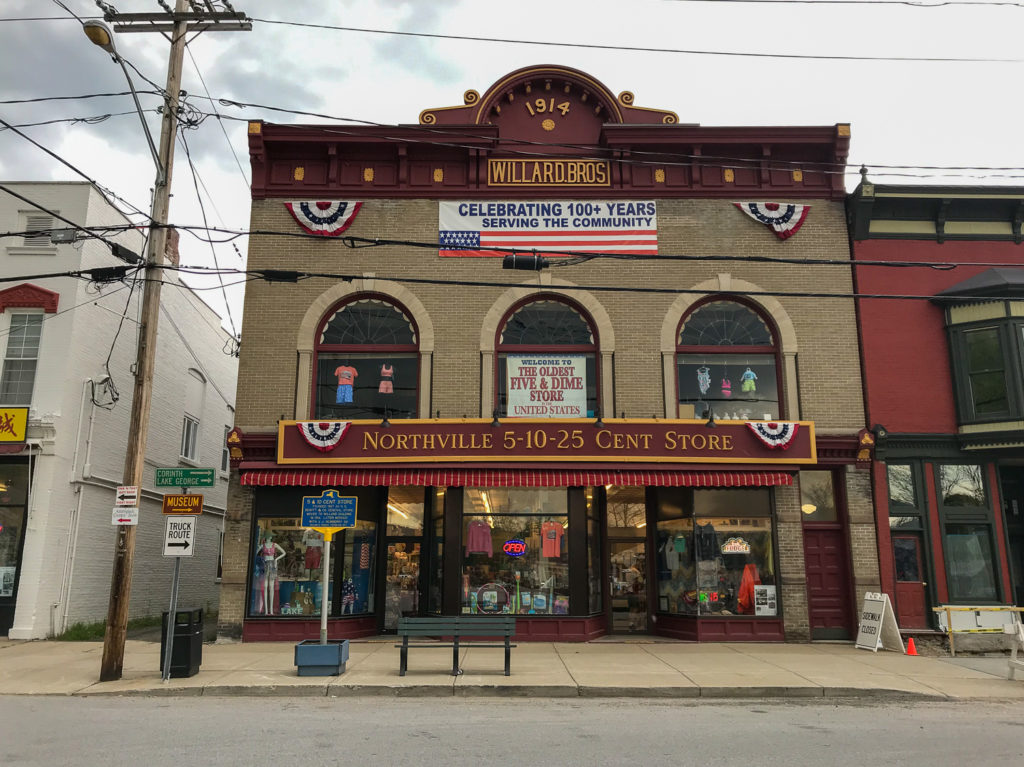 Like Any Place
When we gain a sense of place, we do just that – whether that is conscious or not.
Perhaps you might get that, if you live in a town everyone else likes to rag on… or even the one it seems everybody wants to move to. You see both sides, but choose one over the other.
Chis and I high tailed it to the Batchellerville Bridge in Edinburg after grabbing some pizza; all in hopes of catching a bit of the sunset amid the storm clouds over the lake.
We swapped stories, ideas, deep thoughts and a few wise cracks along the way. Two guys who grew up in different towns, with different experiences, sharing a few moments out there on industrial steel, concrete and asphalt. Sounds too much like the plot of a bad bromance after-school special when you read that out loud, but getting to hear his questions, see the roads and sights I see all the time through his perspective… again, it was enlightening.
I'd challenge all of you to do something similar – find a friend or family member and play guide for the day. Take them places they've never been and you've been taking for granted.
Experience it all again, for the first time…with them.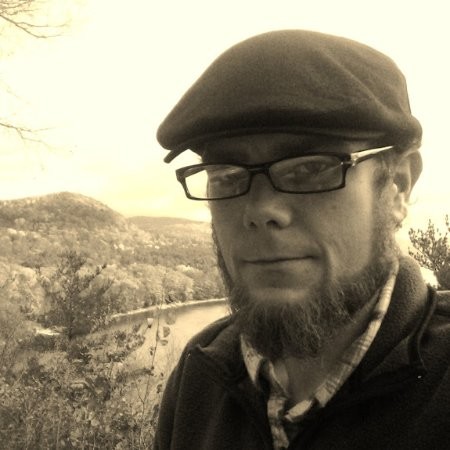 David Brooks has an American History degree from the State University of New York. He currently lives in Northville along the banks of the Great Sacandaga Lake. He serves as the Education Director for the Schoharie Crossing State Historic Site and on occasion can be found exploring the Adirondacks hoping to catch sight of Big Foot.
(Editor's note: Chris was in Gloversville on a Monday, which is the only day of the week the diner is closed. The library was open on Mondays, but not until much later in the day. You should definitely stop into both if you're visiting while they're open!)