After a day trip to Oswego, it's obvious that every member of a community serves as an ambassador for visitors
by Chris Clemens
It was 8:06 when I started the car and pulled away from the lot next to Rudy's. Like most summer nights, a collection of folks had parked at the Lake Ontario shore for the famous Oswego sunset. Each of our cars were beginning to leave as the show ended.
Jimi Hendrix wandered through "The Wind Cries Mary" on the first few miles of my drive home. I half tuned in to his guitar while I thought back to a conversation from earlier in the week.
During an interview on the WAYO 104.3 radio show "The Last Word", I was asked how I researched what was written on Exploring Upstate. Did I choose a story and then go see a place to tell that story? Or, did I just show up and figure out the story later?
Over the top of Hendrix's fuzzy, overdubbed melodies I realized I now had to change my answer.
Click here to listen to a podcast recording of that episode of The Last Word with host Chris Fanning on WAYO 104.3
I was in Oswego to visit a couple specific things that day. Originally, I was going to talk about visiting the Maritime Museum and the lighthouse–that was the goal. Then, I thought maybe I'd talk about the revitalization initiative. Money from Governor Cuomo's NYS DRI grant has been fueling new projects around the city and it's pretty cool.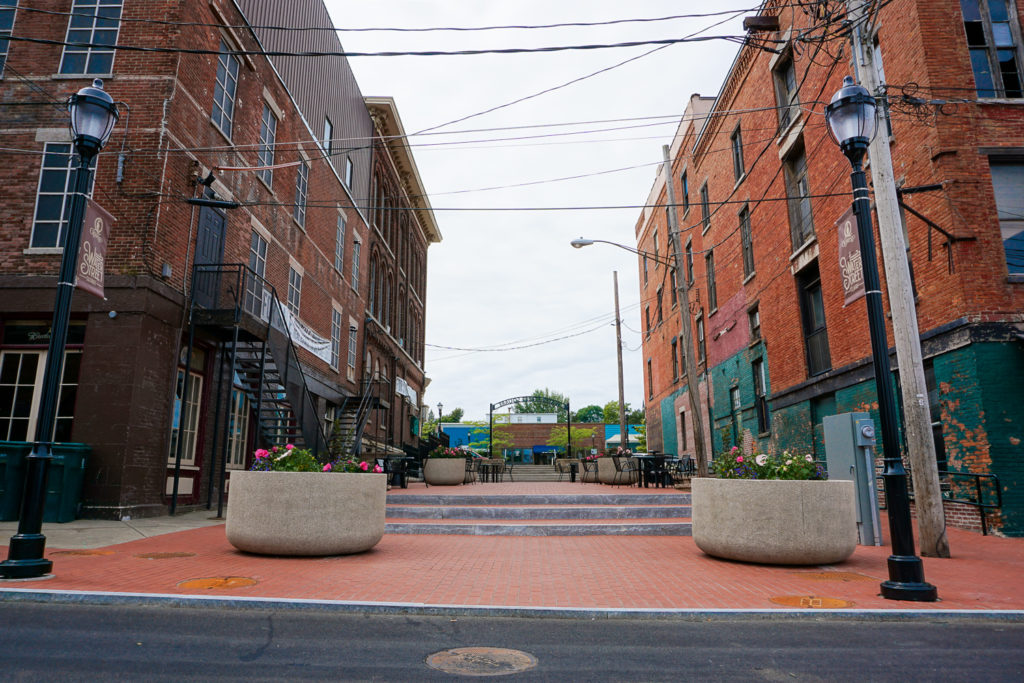 You'll probably see stories about those things soon because they're awesome. But, I realized the story I drove away with was way different from all of those.
People Come To Oswego From All Over
It probably started with Mary, who was working the gift shop at Fort Ontario when I visited in the morning. She told me about a list she kept of locations that visitors to the fort had come from. At a historical site like this, it totally makes sense to see people from the surrounding region. Except her list included people from Newfoundland and even some countries over seas.
Think about it quick: Could you spot Newfoundland on an unlabeled map? Because people who live there were visiting Oswego this summer–for pleasure. That's important for a few reasons.
After lunch I was walking along the West Side of the canal and checking out the Springboard Mural project. It's a really, really cool collection of murals painted by young people in Oswego County. A woman and her son were walking by and taking photos, and I asked if one of the murals was his. Mom answered and said they were just visiting from Canada and only happened to see them.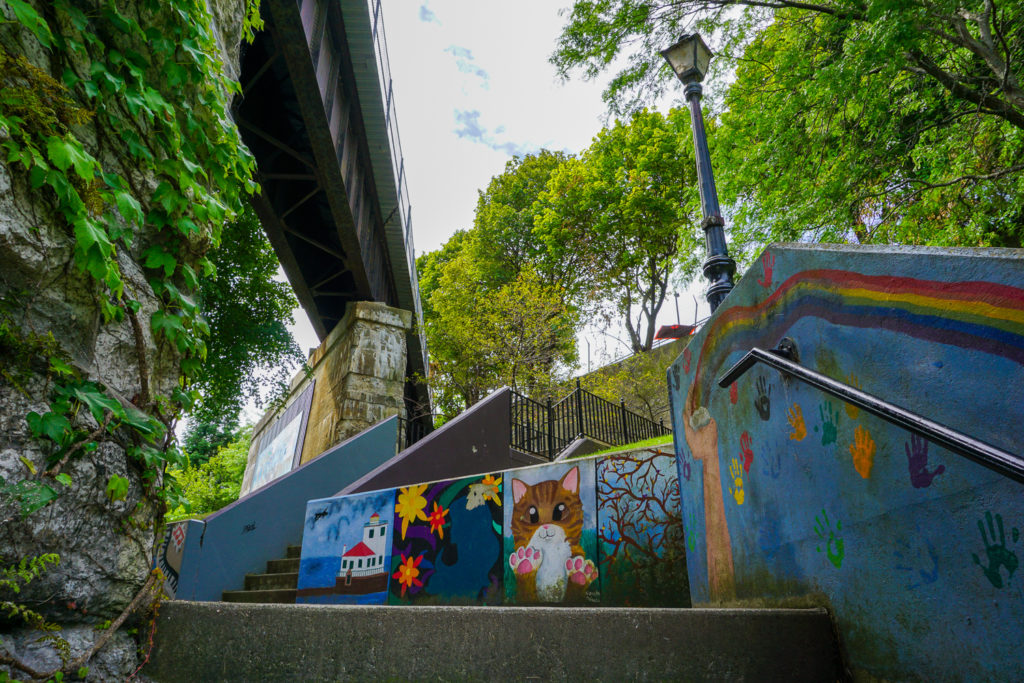 A visitor to Oswego was now walking the water's edge viewing and taking photos of murals. Before the project's installation, it was simply a grey, concrete walkway. Now, it's a vibrant community place where people visit and engage.
Oswego's Ambassadors
I wandered into 3 Sisters Gifts on West 2nd Street just because. There was no particular reason other than that I happened to be walking by and thought I'd take a look. I chatted with Lisa, who told me her daughter just recently opened the shop. She mentioned that just in the last few years, community leadership in Oswego has managed to have such a positive impact on the city, that small businesses are gaining confidence in the vitality of the downtown corridor. Maybe it was because I had a camera in tow and looked like a tourist, but Lisa was super friendly and happy to chat for the few minutes I imposed.
During some part of the day I ended up with a headache and stepped into Wayne Drug on Main Street. Sam was working and helped me find the Advil, but we got chatting about his move from Burlington over to Oswego. It was a much different place to live, but he was really liking it–and it showed.
Inside the Riverside Artisans makers co-op in Canal Commons, I chatted with Kris. The shop is a cooperative arrangement where local artists share responsibility for running the store where they each have work for sale. Kris totally could've let me wander around and told me to have a nice day as I left, but instead she chose to engage me. The result was me following the Riverside Artisans new Instagram account, and discovering we actually come from the same town. The most important part of the exchange was I came away feeling great about visiting the store.
Around the corner, Jessica just opened Khepera Coffee. It didn't take us long for us to strike up a conversation about the coffee scene in Oswego, and Rochester. As a sipped my Ethiopian Yirgacheffe we talked about her move out of New York State, and then back to open a small business.
All she had to do was serve me a coffee and take my money. All Sam had to do was point me to the Advil and take my money. Kris didn't have to talk to me at all, and neither did Lisa.
Who Is A Community Ambassador
The answer to this is: every single person you meet.
Cops, politicians, business owners, barbers, and honestly, even panhandlers are immediate points of contact for visitors to your city. Each and every person we encounter while visiting a place has the chance to make an impact on your experience.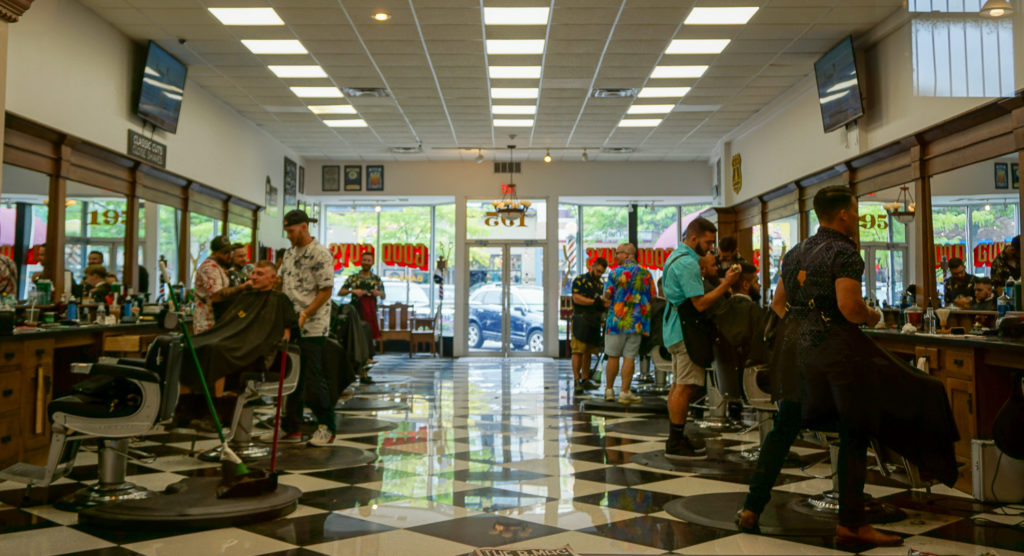 I interact a lot with tourism professionals and I occasionally get asked what they can do to help bring in new visitors to their region. There's all kinds of initiatives all over Upstate where committees and groups are attempting to engage new potential visitors. Revitalization efforts like new parks, friendly transportation options, and art projects are really important, but they're costly. Plus, they're usually time-consuming because groups have to vote on projects and get contractor estimates and file paperwork and complete all the god-forsaken cross-the-t's-and-dot-the-i's political B.S.
That means resources aren't always readily accessible.
You can build for visitors, but the most important people you need to build for is your own community. The people who live and work and spend time in your town or city are the people to focus most on. A vibrant community that is engaged and optimistic will be obvious as others pass through.
Mary, Lisa, Sam, Kris, Jessica, and everyone else I met in Oswego that day is a perfect example of how it works.
Marketers and branding gurus are quick to lean on Influencers with tons of Instagram followers, and that's not a terrible strategy. But, if I write on this blog that you should visit Oswego, and someone visits because of my recommendation and has a terrible time, not only does Oswego look bad, but so do I, right?
Build For Your Community
When community leaders and programming are focused on making the members of that community happy, those community members in turn become the best ambassadors you can ever have. Now when I tell people to visit Oswego (and, you should), and everyone is as friendly and welcoming as they were with me, Oswego leaves a good impression on those visitors.
I'll get to writing about the things to do and places to see while you're in Oswego soon. In the meantime, just know that the people you may encounter are reason enough to stop through.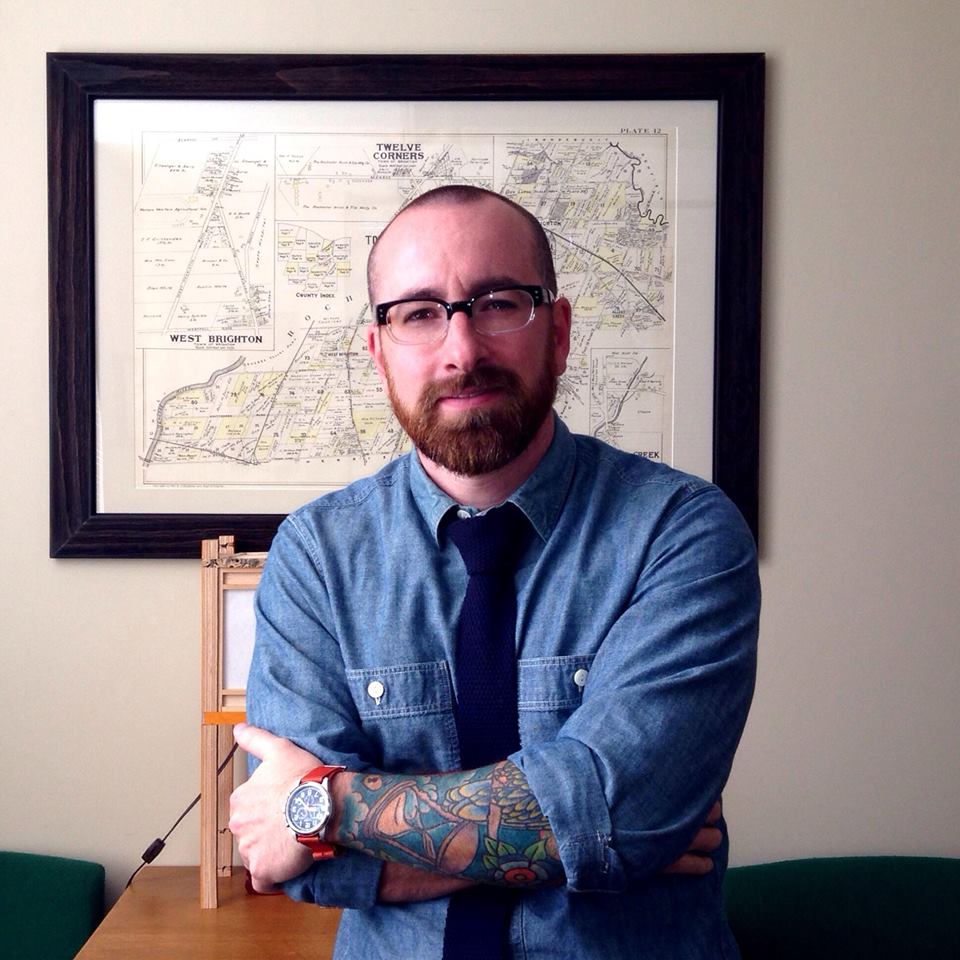 Chris Clemens is the Founder/Publisher of Exploring Upstate. From his hometown in Rochester, he spends as much time as possible connecting with the history, culture, and places that make Upstate New York a land of discovery. Follow him on Twitter at @cpclemens