by Chris Clemens

Ask anyone in Oswego what you should do while you're in town and they'll instruct you to go eat at Rudy's Lakeside Drive-In. How do I know that? Because I asked on Twitter what I should do while I was in Oswego and that's exactly what I was told! Over and over and over. Since I love to try new food spots and can't imagine a better place to eat than a drive-in style burger joint, I took the advice without even thinking twice. Everything I read about Rudy's before the drive made me want to move the trip up in my calendar and avoid the wait, so I was pretty stoked when the day came for me to make the drive out Route 104 to Oswego.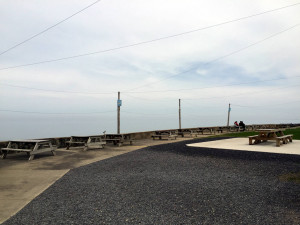 Rudy's has been serving up its signature meat-based hot sauce and drive-in style menu since it first opened on the south shore of Lake Ontario in 1946. Throughout three generations of family ownership, it has become a favorite among folks throughout the Central New York region (and beyond!) With a unique lakeside backdrop, you can order your food and hang out on the picnic benches lining the rocky water's edge out behind the restaurant.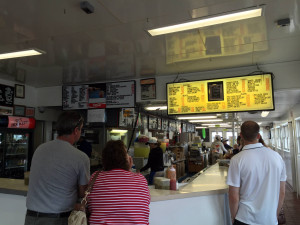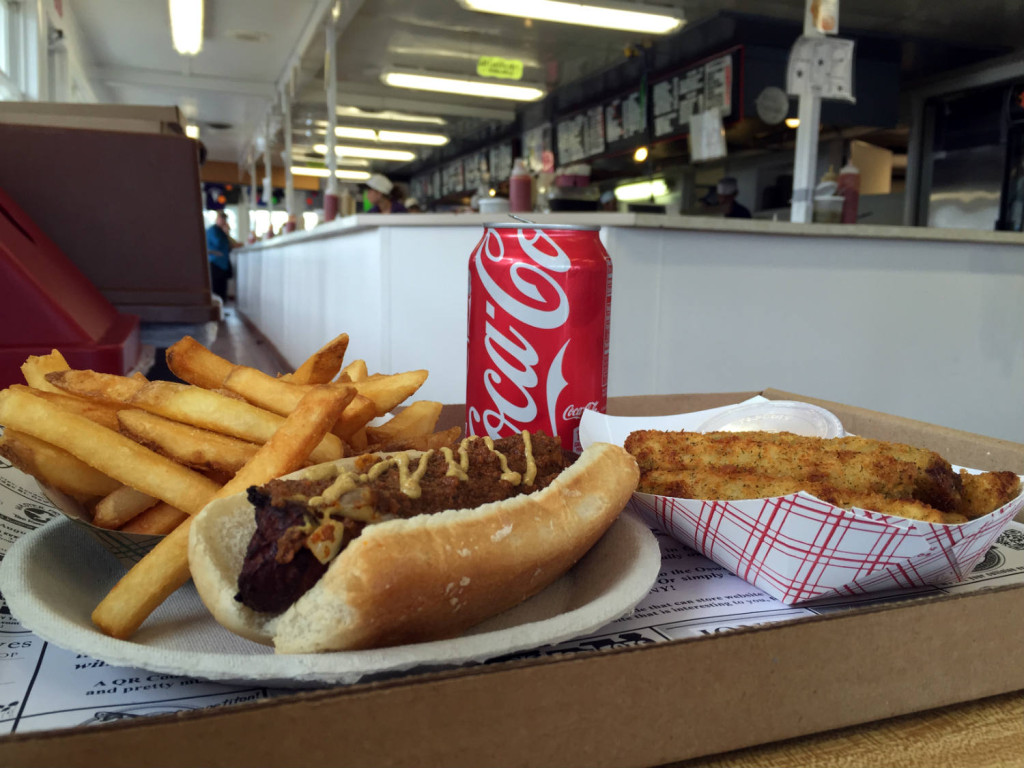 Admittedly, I arrived on a Tuesday around 1:00pm in April so there wasn't too much of a crowd. Rudy's season begins on St. Patrick's Day and runs through the third Monday in September, but I suspect that a mid-summer's Saturday evening there are cars lined up and down the street and filling the overflow lot they built across the road. I walked up to place my order and said, "If someone had never been to Rudy's and was from out of town, what would you tell them to get?" After a short list, I stopped her mid-sentence when she arrived at a must have. A Hoffman's white Coney Dog with Rudy's signature meat-based hot sauce and chopped onion, along with well done fries. Just because I can't pass them up, I also added a side of fried pickles. Most places that serve fried pickles provide a side of dipping sauce that is some derivative of a creamy sauce like ranch dressing or a mayo concoction. Since I usually just throw that away, it was interesting to note that Rudy's serves their fried pickle spears with a marinara. I have to admit that I still prefer them without anything, but the fact that Rudy's went a totally different direction impressed me. And, you know me, anyone who avoids serving me mayonnaise is somewhat of a culinary hero.





In 1913 the Coney Island Chamber of Commerce made a bold move by banning the word 'hot dog' on signs. Too many people freaked about the idea that the sausages they were being served had actual dog meat in them. As a result, everyone who visited just ended up calling the boardwalk fare a 'Coney Island'. However, the 'Coney' that we have here in Upstate is only slightly related to the Coney Island original, we're actually more of a Michigan style-Coney. Rudy's serves Hoffman's products, so a natural lamb casing houses a recipe with pork and veal and a few other flavors. Much like Zweigle's out of Rochester, a "white hot" (or, it's more common nickname, the "porker") is a white hot dog and very much an Upstate New York thing. The white-hot that Hoffman's makes in many ways is like an original "Coney Island", but the Central New York moniker for them is a "Snappy" or a "Snappy Griller" (most likely due to the noise made from biting through that natural casing). What makes it a Michigan Coney Island dog then?? The hot sauce, chopped raw onion and mustard. The choice toppings are a culinary creation introduced by the Greek diner owners that immigrated here from Eastern Europe. Rudy's website claims they serve 200 gallons a week of Ketchup, but quite frankly (see what I did there?) it would be an abomination to put ketchup on a Coney!
I had previously been through Oswego a few times, but this visit a couple weeks ago was my first introduction to Rudy's. After gorging on such a fantastic tray of classic American and Upstate fare, it won't be my last. If you're headed out for a Coney, be sure to checkout their website and follow their Facebook page! And, tell them I said hello!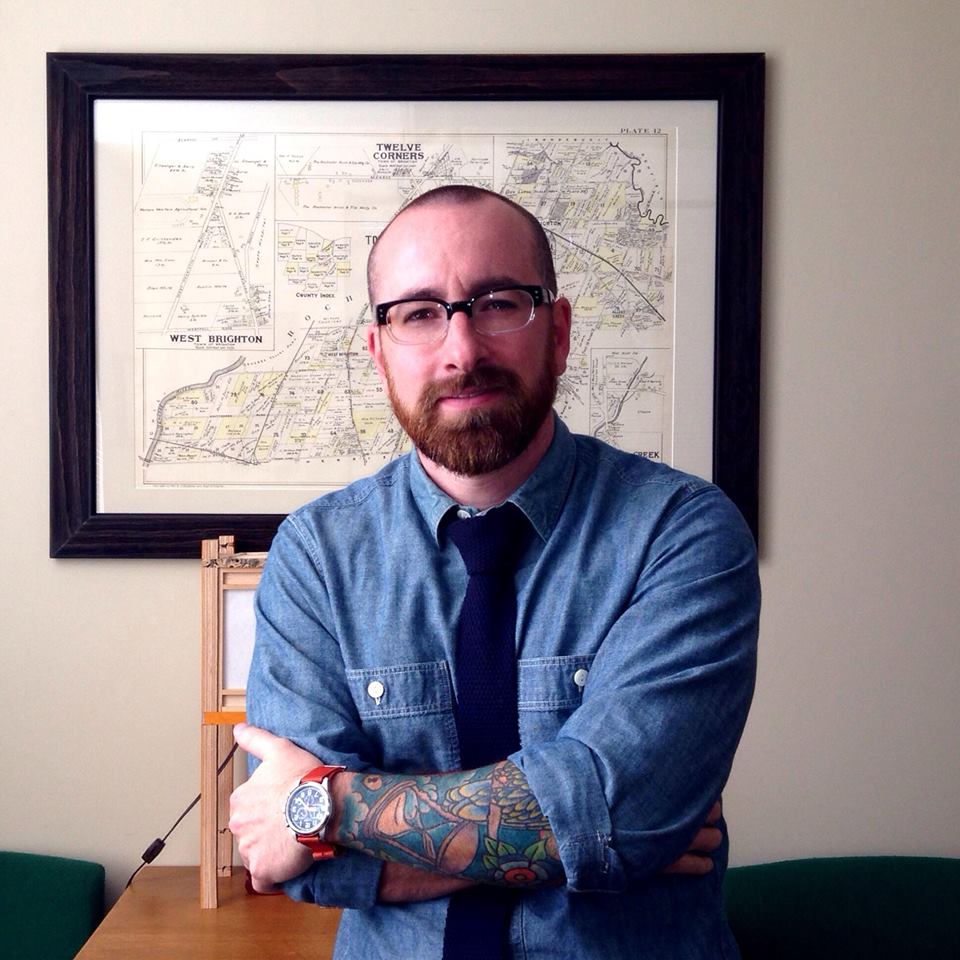 Chris Clemens is the Founder/Publisher of Exploring Upstate. From his hometown in Rochester, he spends as much time as possible connecting with the history, culture, and places that make Upstate New York a land of discovery. Follow him on Twitter at @cpclemens