Finding travel costs super high right now? Use these tips to save money on your next vacation in Upstate New York.
by Chris Clemens
This year it's nearly impossible to ignore the fact that the cost of just about everything has skyrocketed. Rental cars, prices at the gas pump, hotel stays, and restaurant tabs have all soared this summer. It feels like a great time to get back out and travel after a year of laying low during the pandemic, but doing it on a tight budget isn't easy.
Luckily, there's still plenty of ways you can get out for a trip and save money at the same time.
Here's a few of my go-to tips.
Stay Outside Your Destination
We all want our trip to be as groovy as possible, and being close to everything helps with that. I get how great it is to walk out of your hotel and be on Main Street's row of cafes for your morning coffee. But consider the fact that everyone wants this, and you'll quickly see that booking overnight accommodations in hot spots will cost considerably more than the surrounding region.
Hammondsport is a small Finger Lakes town on the south edge of Keuka Lake. It's is about as picturesque as you can get with great restaurants, museums, breweries and wineries, and plenty more. You'd do well to spend a long weekend in Hammondsport as your base and see nearby places like Corning, Penn Yan, and Naples.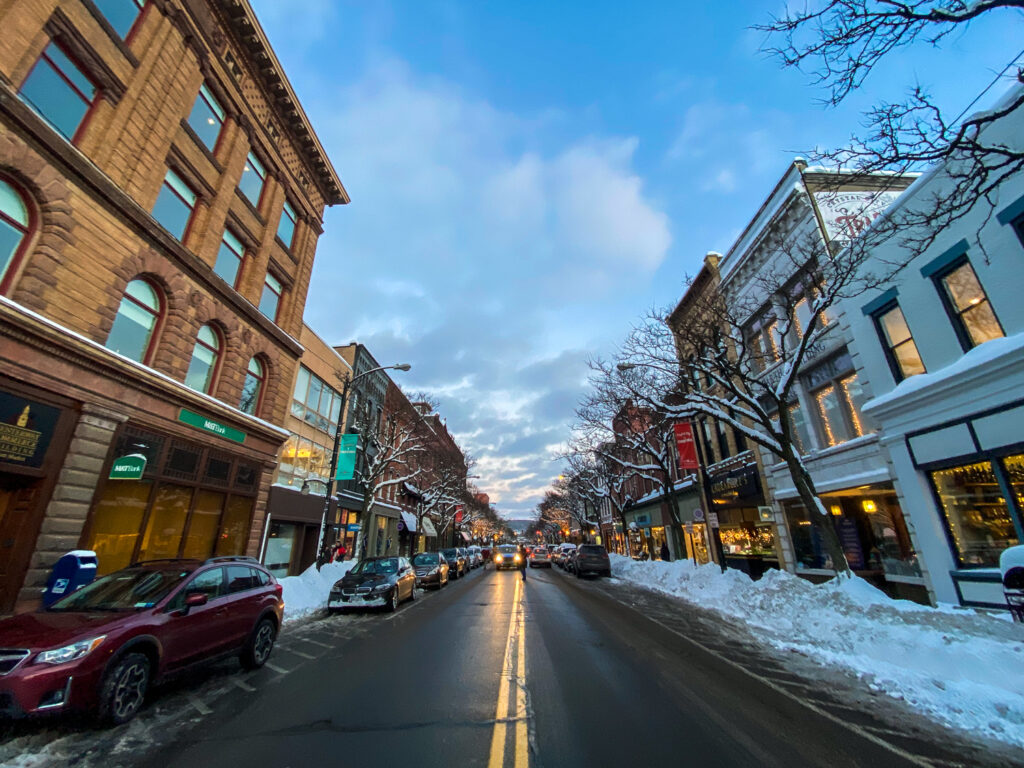 But, if you want to save a few bucks on a hotel stay, consider the nearby town of Bath. It's larger than Hammondsport, but not as much of a tourist destination, and it's just a ten minute drive.
You can use this same strategy all over. Instead of staying right in the Thousand Islands, maybe you crash in Pulaski or Watertown and drive in.
Pick One Night For A Fancier Stay
Wouldn't it be awesome to spend a week in the Mohonk Mountain House near New Paltz? Of course it would. The hotel is just about as incredible as you get in Upstate New York. Having it be your home base during a trip to the Catskills would as grand as you can get. But, the cheapest I've ever seen rooms for one night are still more than my monthly mortgage. The reality is, I just can't afford to stay there a week. Few could!
Instead, if you're looking to book a string of nights and really want to have the experience of staying at the Mohonk Mountain House, stay there one night. Then, book your other rooms during the vacation at a lesser priced hotel.
This kind of save money strategy usually works best when your "fancier" room is at the end of the trip, rather than the beginning. Staying at the Mohonk first, and then the next night in a Super 8 might feel a bit like a letdown. But, two nights at a Super 8 and then you're third at the Mohonk will feel like you got a celebrity style upgrade to wrap up your vacation.
Borrow An Empire Pass
If you want to visit a New York State Park on your trip, you'll likely pay a fee just to pull in the parking lot. The fees range from $6 to $10 per vehicle at the parks, and $1 to $6 for historic sites. Paying $1.00 probably won't have an impact on your budget, but if you're looking to hit a few places on your trip, you could easily spend $30 just on entry fees. Instead, get in free!
You can purchase an Empire Pass for the year, which gets your vehicle into any New York State Park or Historic Site. The cost of the annual pass will depend on the length of time you purchase it for and that may still be a good deal. But, if you won't visit enough to get your money's worth from an Empire Pass, you can just borrow one from your library.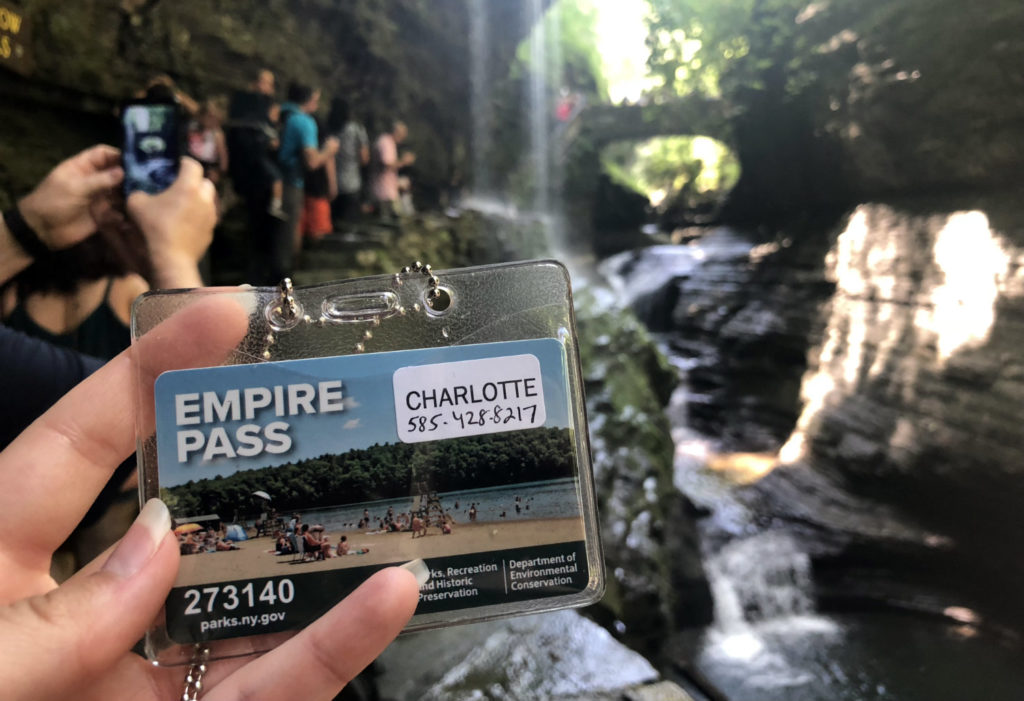 Many libraries across New York State have Empire Passes available to check out. You simply sign it out the same way you do a book or DVD, and keep it for a week. It's not a lot, but you'll save money on your trip!
Save Money On Gas With An App
If you're driving to your destination, or even if you've rented a car and need to gas it up, it will cost you more than it would have at this time last year. In June 2021, NYSERDA reported that the average price per gallon of gas in Upstate New York was 305 cents. According to their price report, that's the highest month of June since 2013.
There's ways to save at the pump like joining member clubs at the gas station or paying cash instead of credit card, but those both have limits. You might become a member at one brand and find that they don't have locations where you're traveling.
There's an app available on all mobile platforms called GasBuddy. It's allows you to get a crowdsourced list of gasoline prices for any location. You just open the app, check the list, and it will show you the cost of gas at stations nearby.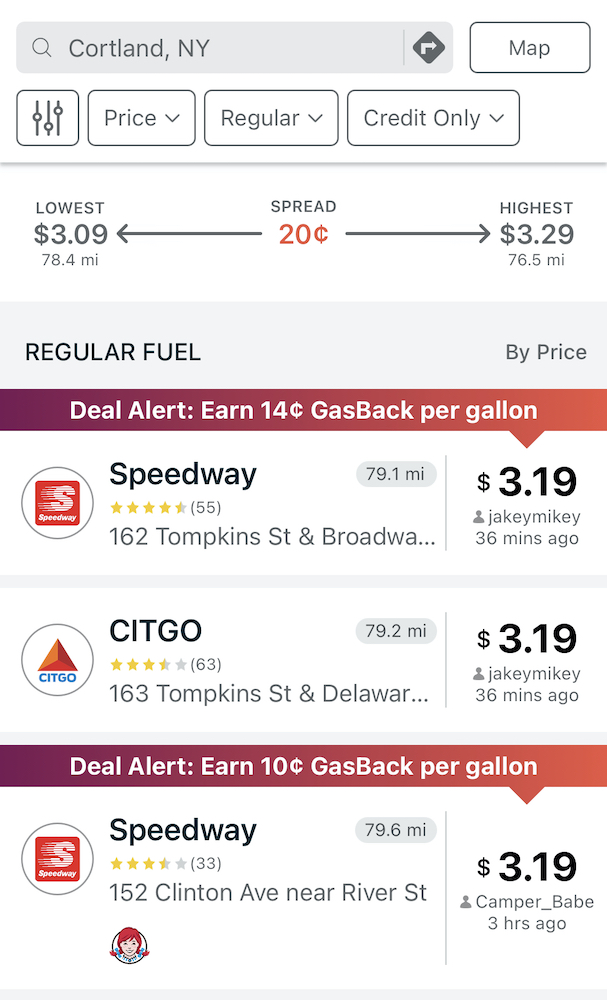 The problem with this method is that you'll want to avoid driving far out of your way to save a few cents per gallon. But, if you've got half a tank left and driving 100 miles, you might look and find the average price of gas is cheaper in the area you're headed so you can wait. Or, vice versa, if you find you're in a place with cheaper average gas prices now, load up even though you're at half a tank.
Find Free Tours
You guys already know this, but some of my favorite things to do while on vacation is take tours! Gaining access to interesting and historic places and getting to see inside them is exactly how I like to spend my time. But a lot of those tours can be costly. Places like museums and heritage sites often cost money to attend. In many cases it's worth it, but if you're trying to save money on this vacation, consider finding some free tours.
In Albany, they've set up a bunch of free self-guided tours. If you're good on the go and don't mind doing your own thing, finding self-guided tours in larger cities is pretty easy to do.
If you're not so comfortable on your own, but still want a guided tour experience, there's options. Consider finding a local meetup to join. I've been able to tour some super cool places at no cost by attending the Buffalo IGers meet-ups in the past. These are a cool way to see a new place, meet new people, and save money by not spending on a ticket fee.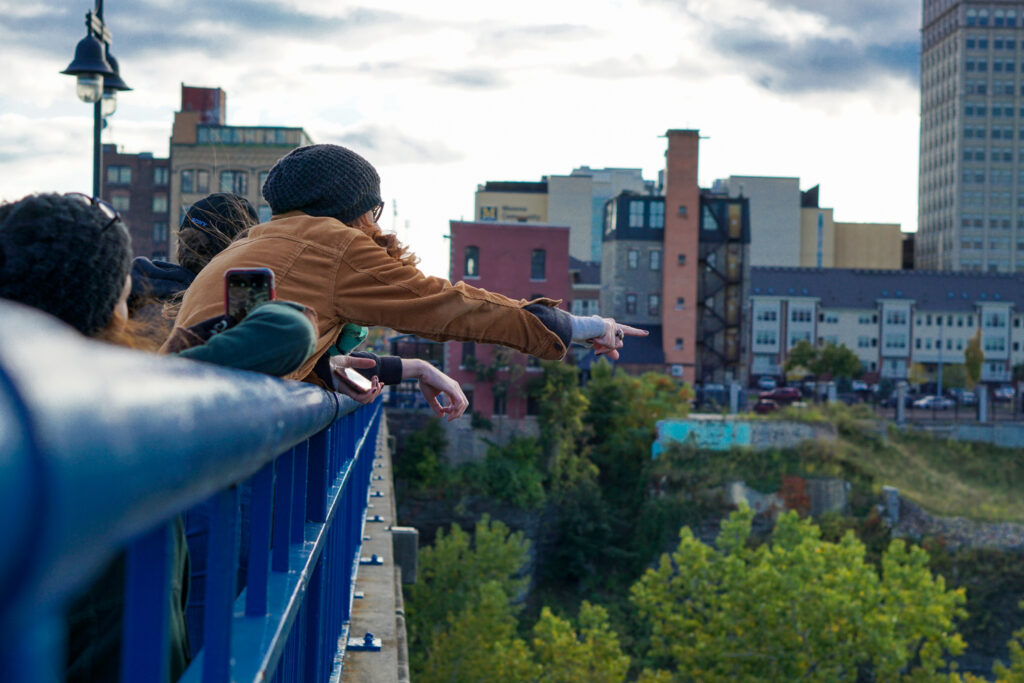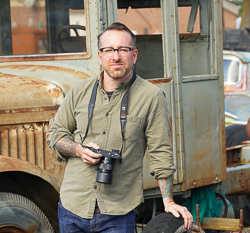 Chris Clemens is the Founder/Publisher of Exploring Upstate. From his hometown in Rochester, he spends as much time as possible connecting with the history, culture, and places that make Upstate New York a land of discovery. Follow him on Twitter at @cpclemens