Barn quilt trails are easily found in Upstate, and they're a great way to tour around on new roads to explore.
by Chris Clemens
Ever been driving on a rural backroad and noticed a vibrant, colorful square up on a barn? Well, that's a barn quilt. They're colorful and cool to look at, but most of them have an important backstory, too. The painted squares often represent family heritage and community connection, and in many cases the design and colors are chosen with deep consideration to tell a meaningful story. Over the last two decades, locales all over North America have created trails to connect each of the colorful panels. Driving around to find them all has become somewhat of a hobby for a lot of travelers.
As you might have guessed, Upstate New York has an incredible collection of barn quilt trails. Most of the official trails have great resources likes maps and lists so it's easy to find all the squares.
Driving around aimlessly is a great way to discover new roadways and scenes, but I realize that's not for everyone. What's cool about these barn quilt trails, is that they lay out a map of points, so you get to explore new roads and places in-between but with destinations in mind. If you're looking for a way to explore and don't want to just drive aimlessly, grabbing one of these maps and finding all the quilt squares is a cool way to tour a new area.
Barn Quilt Trail History
Upstate has a heck of a collection of these trails, but it didn't start here.
The concept for barn quilt trails began with Donna Sue Groves of Adams County in Ohio. Groves wanted to find a way to honor her mother Maxine and thought of the quilt square idea. Maxine hailed from Appalachia–a region of the country with strong agricultural heritage. With both quilting and farming a deep part of Groves' family heritage, the idea to put a quilt square up on a barn in her mother's honor slowly blossomed. At first it remained a quiet concept in the back of her mind for a few years. After sharing the idea with the Ohio Arts Council, the concept of putting different squares all over the county slowly came together.
They started in 2001 with an Ohio Star square on a greenhouse building in Adams County. Not long after the plan quickly caught on and spread.
Since that first one in Ohio, over 7,000 barn quilt trails have popped up in the United States. Each has a unique heritage and story connecting neighbors and community businesses. With new trails popping up and established trails getting new squares each year, barn quilts have easily earned a place in modern American history.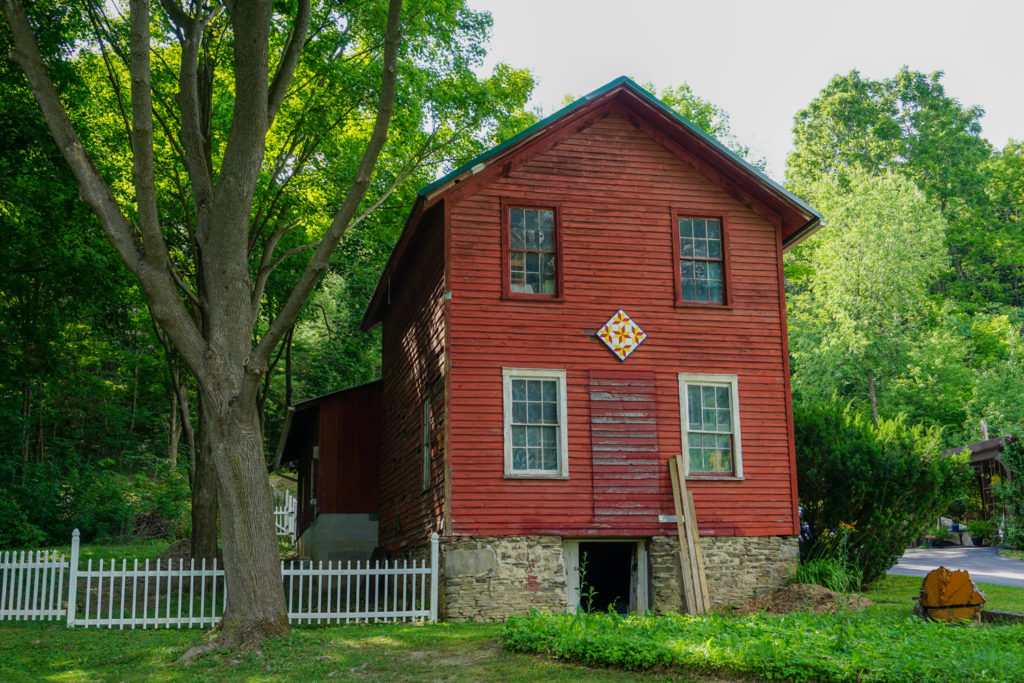 Barn Quilt Trails In Upstate NY
Here's a list of all the barn quilt trails in Upstate New York that I was able to find. If you've got more, feel free to reach out and I'll update the list!
Hammond Barn Quilt Trail
The Hammond Barn Quilt Trail is the first to have started in St. Lawrence County way up in north country. They tacked up their first square in 2014, and since then the list has grown to over fifty around the county. Each year they host events on the trail with themes like "Fairy Houses" and "Gardens". The effort even won them the Best Destination Marketing Initiative in 2016 from the local Chamber of Commerce.
Colton Barn Quilt Trail
While you're in St. Lawrence County hitting up the Hammond Trail, you could head an hour east to the town of Colton where you'll find another one. Beginning in January 2015, the folks in Colton installed their first square on the Colton Museum. It wasn't long before their numbers multiplied and now only five years later they have over 120.
This page on their website features photos of the entire trail, but there you'll also find a printable list and map there. Combining both of these trails in the Thousand Islands Seaway Region should keep you busy for a while!
Finger Lakes Barn Quilt Trail
A lot of the trails are county efforts, but the Finger Lakes Barn Quilt Trail is more of a regional campaign. Most of the quilts on this trail create a line from Farmington extending south past Naples, but there are a few others scattered about the region. With the Finger Lakes Region having so much agricultural and rural land, this trail is sure to continue growing.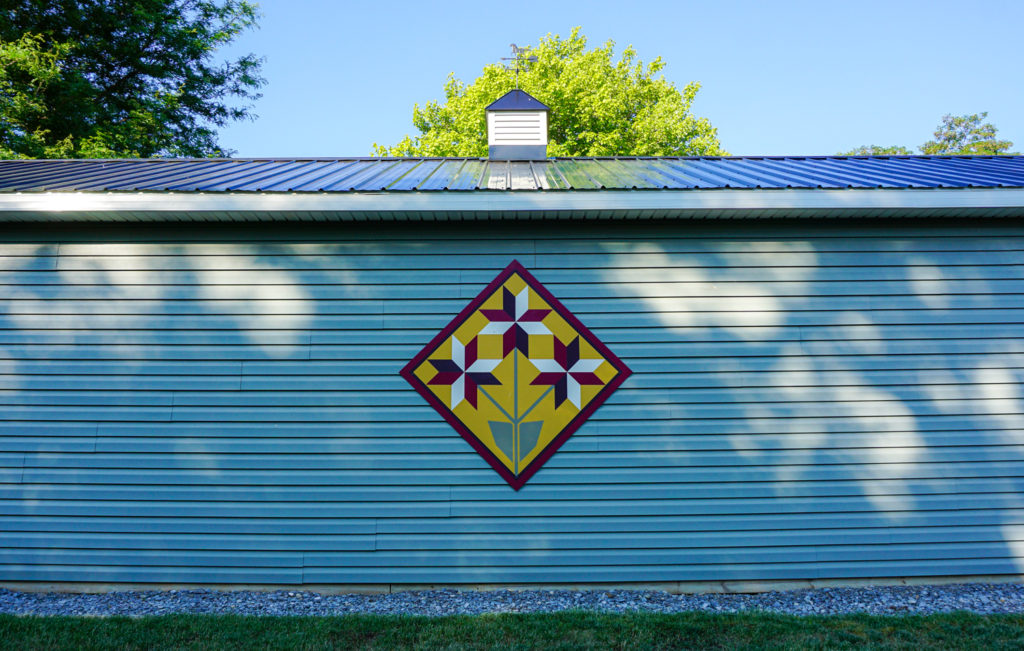 Oneida County Barn Quilt Trail
This trail in Oneida County can be found in Central New York. It started in 2010 when the Oneida County Women in Farming Discussion Group aimed to bring awareness to farms and the large agricultural industry in Oneida County.
According to the Oneida County Tourism website there are eight stops, so you should be able to knock off this whole trail in no time! You can visit their website here to find the list.
Schoharie County Barn Quilt Trail
After Hurricane Irene swept through this part of the state in 2011, residents in Schoharie County convened to find ways of rebuilding. With barn quilts offering a visual method for storytelling, it was a natural way for folks in these towns to reconnect with each other and their heritage.
Since then, they've managed to put up almost 100 barn quilts in the county. This website offers some info, and a really great detailed map to follow.
Fulton Montgomery Barn Quilt Trail
Fulton County lies right at the foothills of the Adirondacks and Montgomery County is directly south. With smaller cities and towns, there's a strong community here dedicated to keeping itself connected. One of the ways they do so is with a really extensive barn quilt collection. In fact, it's so connected that the two counties have combined efforts to create one huge trail.
With a combined collection of over 150 barn quilts, the Fulton Montgomery trail is easily one of the most extensive in the state. This will keep you busy for quite a while if you intend to find them all. You can follow the primary trail featuring squares 8′ x 8′ or head to their secondary trail featuring squares measuring 4′ x 4′. Grab yourself a brochure and map here.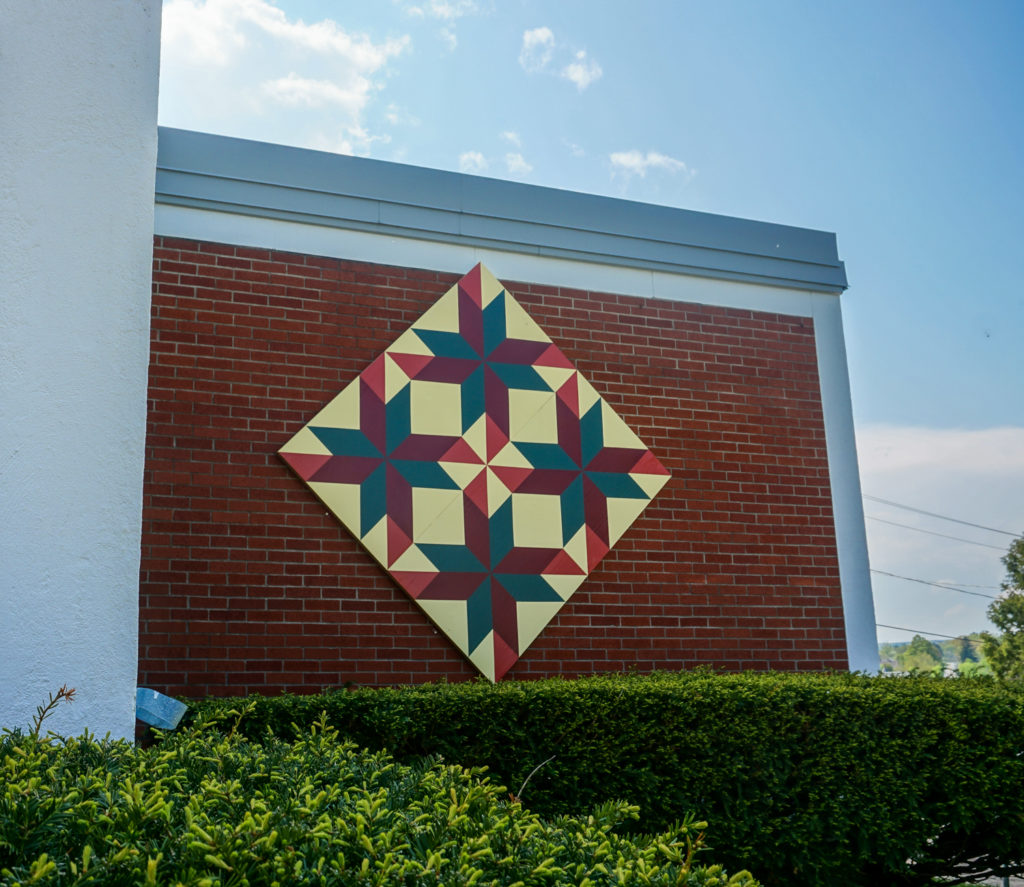 Barn Quilts Of Neversink
Located in the Catskill Mountains Region, the town of Neversink has three different trails to follow! With a red trail, green trail, and yellow trail you'll find a combined total of over 75 squares here. Each trail takes about an hour (depending on how long you spend at each one of course) so if you were really dedicated you could make the entire collection in a day with just about 100 miles to cover. Snag a PDF of their brochure with a map right here.
Country Barn Quilt Trail (Orleans County)
Up toward Lake Ontario in Western New York you can hit up this trail in Orleans County that began in 2006. The first square was installed on a greenhouse in the town of Kendall at Partyka Farms. As somewhat of a hub for the rest of the trail, Kendall has since expanded their trail quite a bit. The neighboring towns in Orleans County caught on and as a result, this agriculturally rich part of the state has quite a few miles of quilts for you to discover.
The Orleans County Tourism site has a few maps to follow, but according to the Partyka Farms website you can get a map right at their farmstore.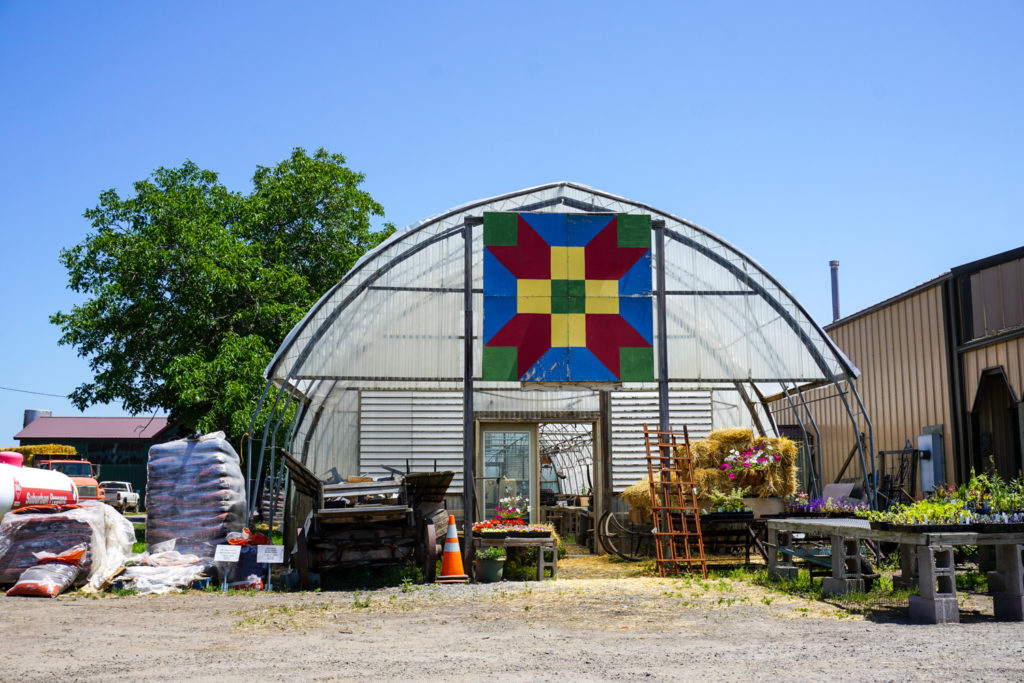 While you're in Orleans County, take a ride over to the Medina Culvert, it's the only spot in the state where you can drive a car under the Erie Canal!
Wyoming County Barn Quilt Trail
You may have visited Wyoming County because part of Letchworth State Park is here. But in addition to the "Grand Canyon of the East", Wyoming County is also home to an impressive barn quilt trail.
They started in 2016, but in just a handful of years their trail now features over 90 squares around the county. You can contact the county tourism board for a copy of their brochure, or snag a PDF here. What's cool about this trail is the brochure has it broken up by town. So, if you wanted just a quick trip, you could take your time and do one town at a time.
Leroy Barn Quilts
In celebration of the town's bicentennial celebration taking place the following year, Leroy got started with their trail in 2011. By 2013 the whole collection exceeded 100 squares. It's such a massive endeavor, that they've broken up their trail into smaller ones making it easier to digest.
There's a trail just in the village of Leroy, and then four other trails East, West, North and South of their Main Street. When they began, many of the squares were purchased through the Leroy Historical Society, located right in the village. You'll find that office next to the Jell-O Museum, which not only is the birthplace of Jell-O, it also has a barn quilt!
Stop into the Leroy Historical Society to get info, or grab an extensive PDF here to do a self-guided tour.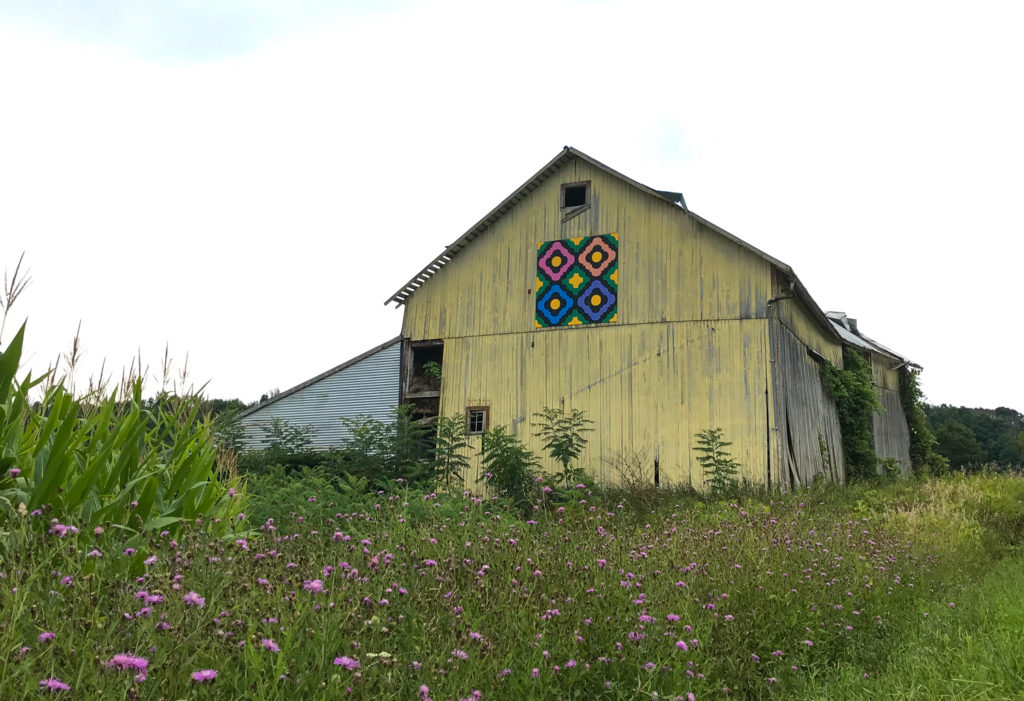 Helderberg Quilt Barn Trail
This one winds you through the Helderberg Hilltowns of Rensselaerville, Berne, Knox, and Westerlo. Making up 40% of the geography in Albany County, the four towns combined hold only 4% of the county's population. So, you know it's rural, and you know there's plenty of barns.
The trail winds throughout the Hilltowns and totals about 30 squares, but they've got some really unique ones in the collection. I found a few "samplers" which are smaller squares mounted on a post instead of a building.
Their website offers a lot of info and really great photos from the entire trail, and even some from neighboring trails.
Maybe Retired?
Hoosick Barn Quilt Trail
You'll find over 30 squares in this small Rensselaer County town in the Capital Region. This PDF hosted by the Hoosick Armory, Youth Center, and Community Coalition (HAYC3) provides an easy to follow map for the entire trail.
(*I found an article from a few years ago saying this trail was only to exist for two years. I reached out to the organizations for more info but never heard back. Don't know if this one is active or not.)
Cattaraugus County Barn Quilt Trail
According to some old webpages I've found, Cattaraugus County added a barn quilt trail to their existing Amish Trail starting back in 2012. Their tourism website says they've "retired" their barn quilt trail so there is no longer an "official" trail to follow. But if I had to guess, you could find some "unofficial" ones still mounted here and there.
Get Driving!
As we figure out ways to explore and vacation during the uncertainty of the COVID-19 pandemic, I've been enjoying the safety of driving backroads to find some of these. With hundreds of quilts all of the state available to discover I certainly haven't even scratched the surface, but I'm on my way!
If we pass each other on the trail, be sure to wave hello!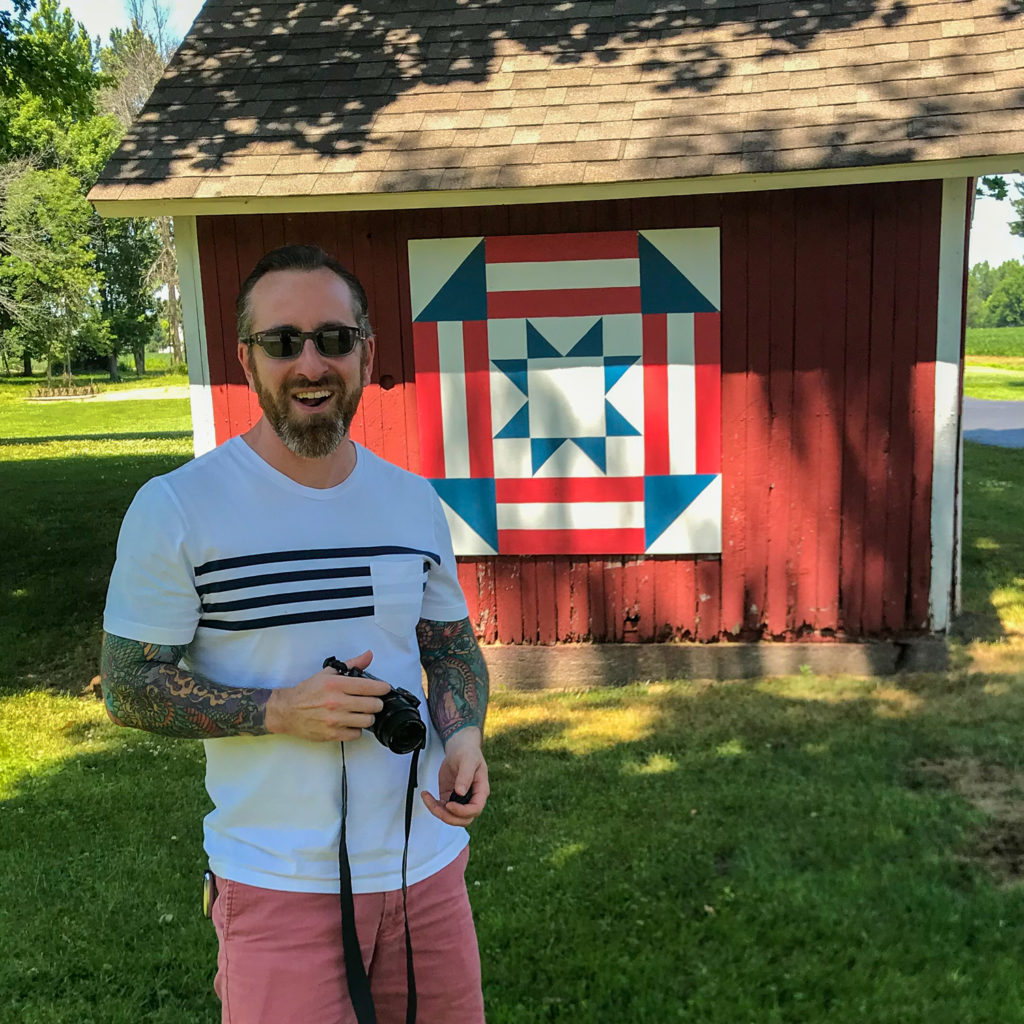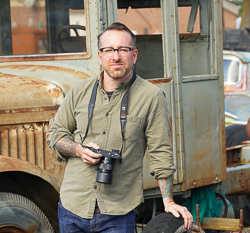 Chris Clemens is the Founder/Publisher of Exploring Upstate. From his hometown in Rochester, he spends as much time as possible connecting with the history, culture, and places that make Upstate New York a land of discovery. Follow him on Twitter at @cpclemens