by Chris Clemens
This year I've committed myself to visit at least one new museum each month. Upstate New York has an incredibly long list of museums, so it shouldn't be a difficult task. What I love about our museums collection is that there are so many small, lesser-known spaces dedicated to telling stories.
This month I woke up one Saturday morning and drove to Genesee County. I was headed for the town of Le Roy, New York, which is the well-known birthplace of Jell-O!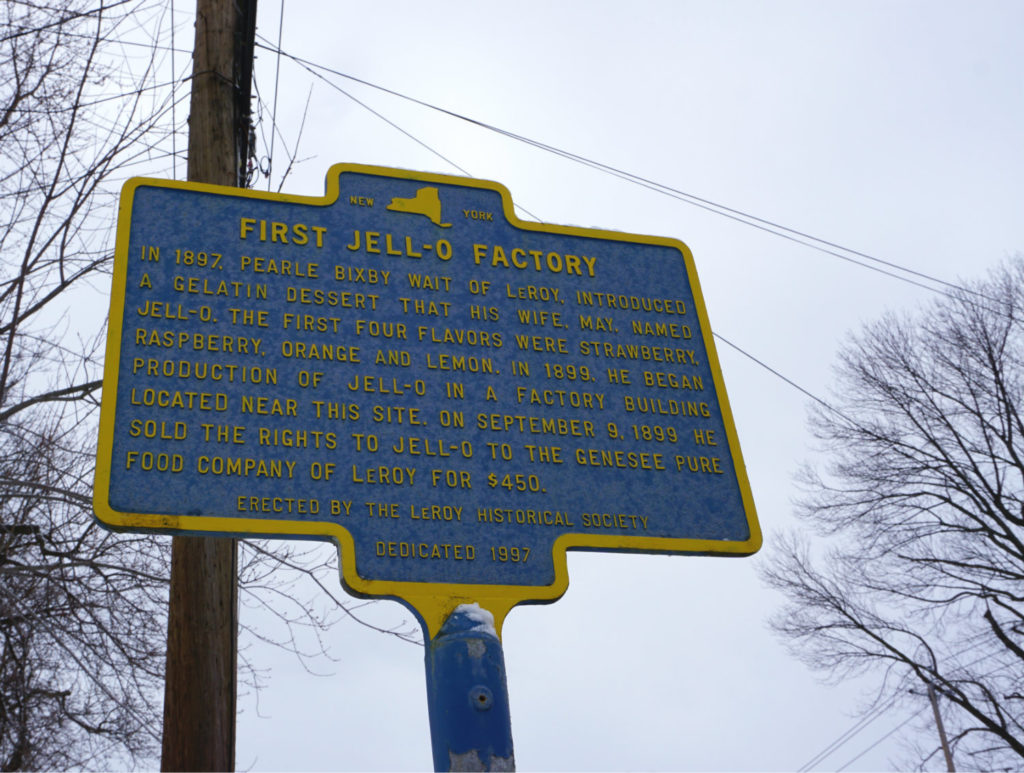 The Beginning of Jell-O
Gelatin has been used in food for centuries, but the extraction process was historically pretty cumbersome. A guy named Peter Cooper stepped in and changed all that. Cooper held a long list of successful patents for machinery that did a lot of different things. He worked closely with a tannery business in Gowanda, New York and made glue nearby in a factory that he operated. He also ran for President, built the first American steam locomotive, and had a pretty amazing beard. But, a patent he held for making powdered gelatin is what laid the ground work for the creation of this month's museum.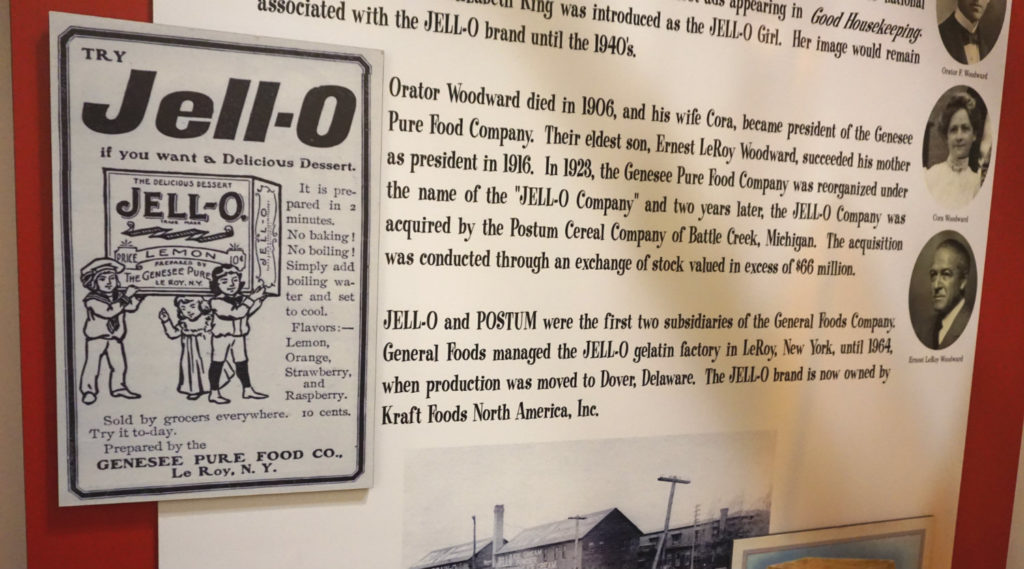 A few clicks north of Gowanda in the town of Le Roy (or LeRoy), a guy named Pearle Bixby Wait who made cough syrups began toying with the gelatin created with Cooper's patent. The use of gelatin in cooking wasn't new, but it was generally regarded to taste pretty terrible. The Waits put their knowledge of syrups to good use and began adding sugars and flavoring to the terrible tasting stuff. With a solid recipe in place, Wait trademarked a dessert made with the powdered gelatin in 1897. His wife May crafted the name by combining the sound of "gelatin" or "jelly" and then simply adding an "O".
Business was slow, and after only two years, the Waits sold the company to Orator Francis Woodward who owned Genesee Pure Food Company.




Jell-O Goes Viral
Woodward struggled to sell America on the jiggly dessert, but things turned when he created a few marketing tactics that no one had thought to try before. To start, he took out an advertisement in Ladies' Home Journal claiming that Jell-O was "America's Favorite Dessert" when in reality, it wasn't at all. Like, not even a little bit. He then created a team of door-to-door salesman who went to every house occupied by a housewife, and handed them a free recipe book for Jell-O desserts and offered some samples. At the time, it seemed a little crazy to give product away, but Woodward literally got Jell-O in to homes all across America within a short period of time.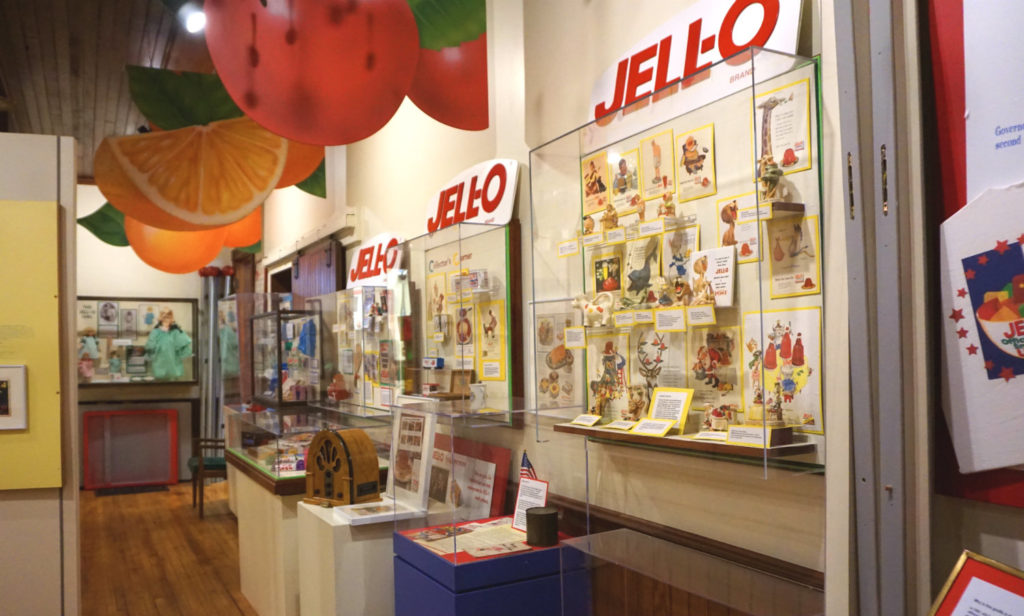 As the company expanded, they offered new flavors and recipes. They soon brought on celebrity spokespeople to help convince the public of Jell-O's allure. During the first few decades of the 20th century, the Jell-O name was literally on the tip of America's tongue. If Jell-O wasn't "America's Favorite Dessert" in 1904 when Woodward published his advertisement, it was now.
The Jell-O Gallery and Museum
Jell-O hasn't been manufactured in Le Roy for quite a while now, but that doesn't mean the town has forgotten about it. Right in the village, just east of Oatka Creek, you'll find the Jell-O Gallery and Museum owned and operated by the local historical society.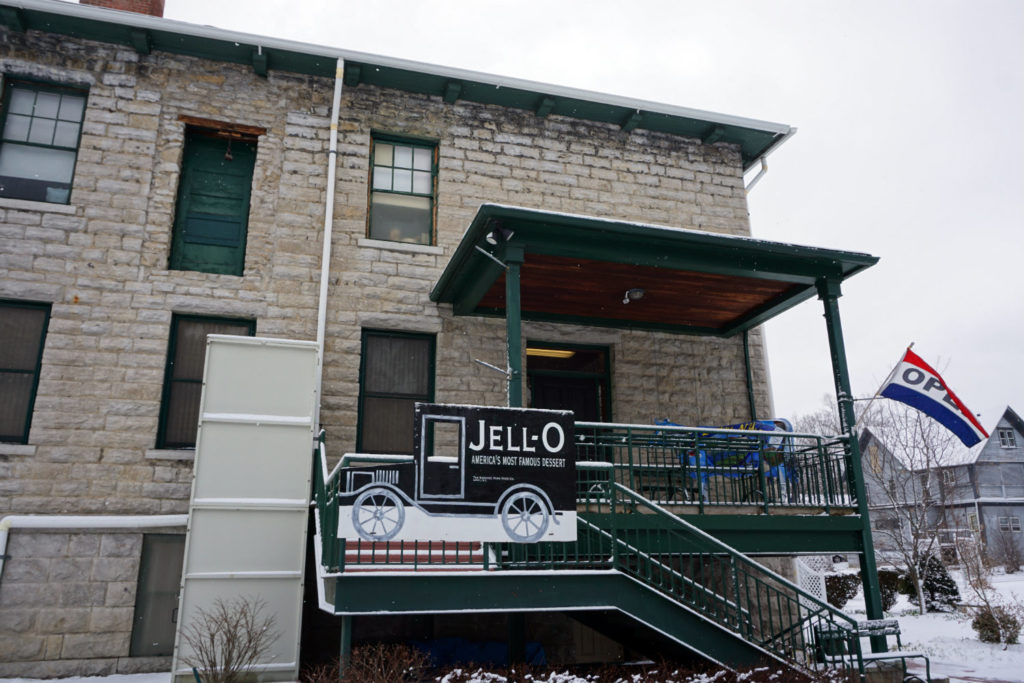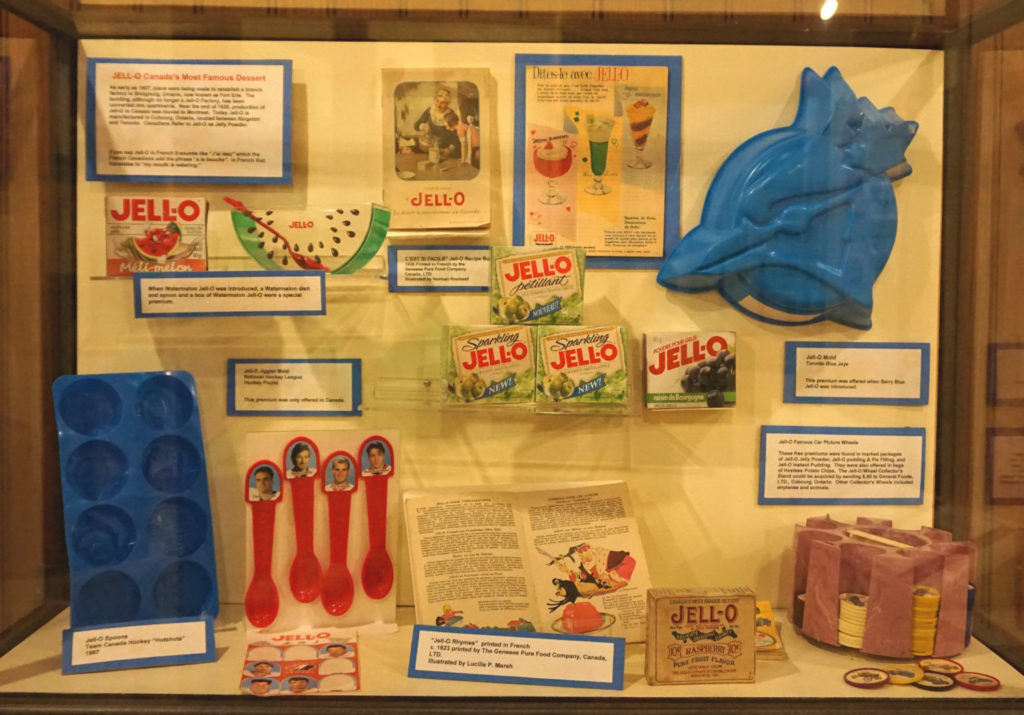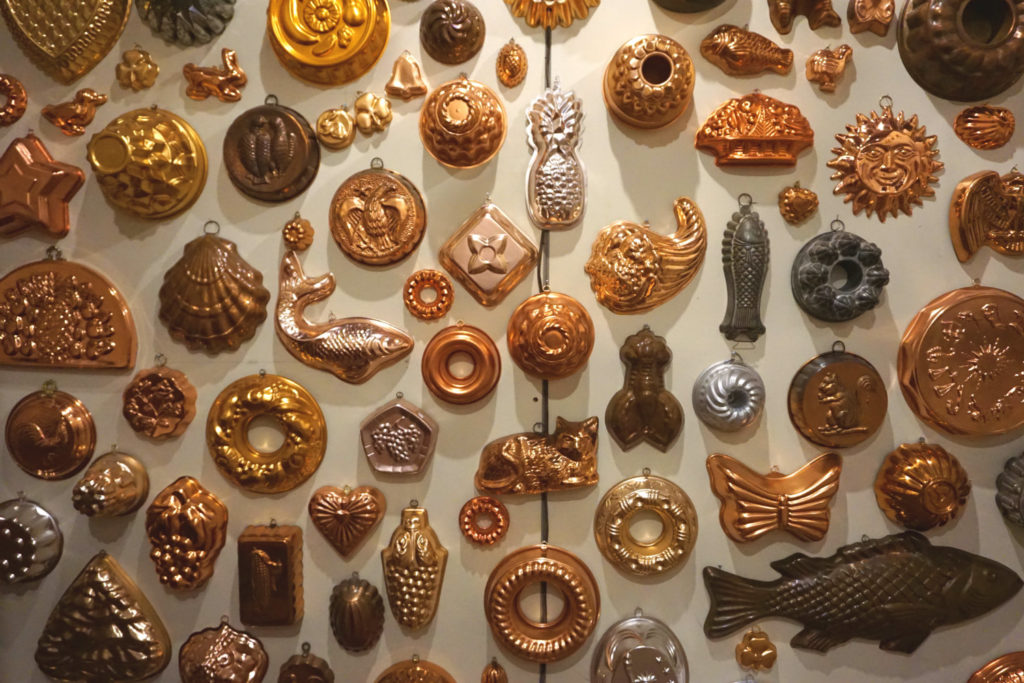 The museum is fairly small, but it packs in a lot of history. You'll find plaques explaining the timeline of events for the company, posters of long-gone flavors, and even a wall of tin Jell-O molds. A $5.00 entrance fee gains visitors access to the exhibits, as well as an old transportation exhibit found in the basement.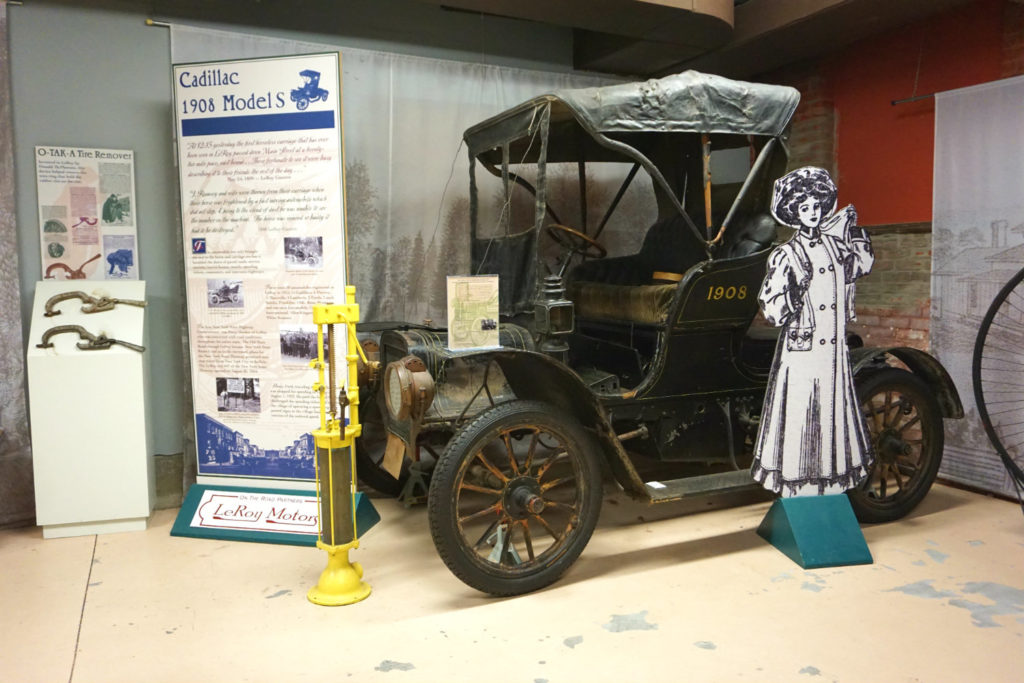 You can't buy the coffee flavored Jell-O anymore (sadly) but you can buy all sorts of other flavors in their gift shop, as well as some cool t-shirts, coffee mugs, and a lot of other bright-colored small-museum type keepsakes.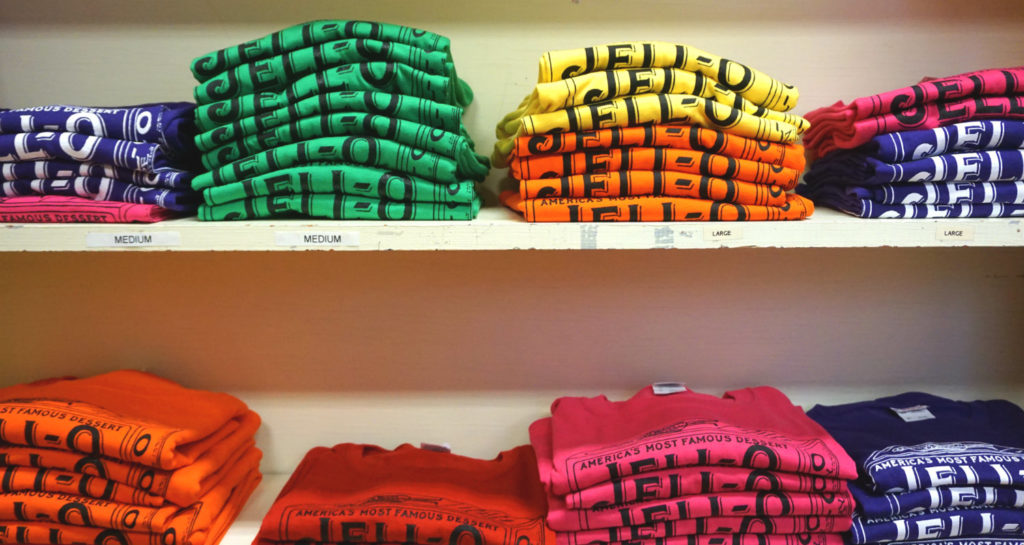 Visitors should check the website ahead of time, as their hours change seasonally.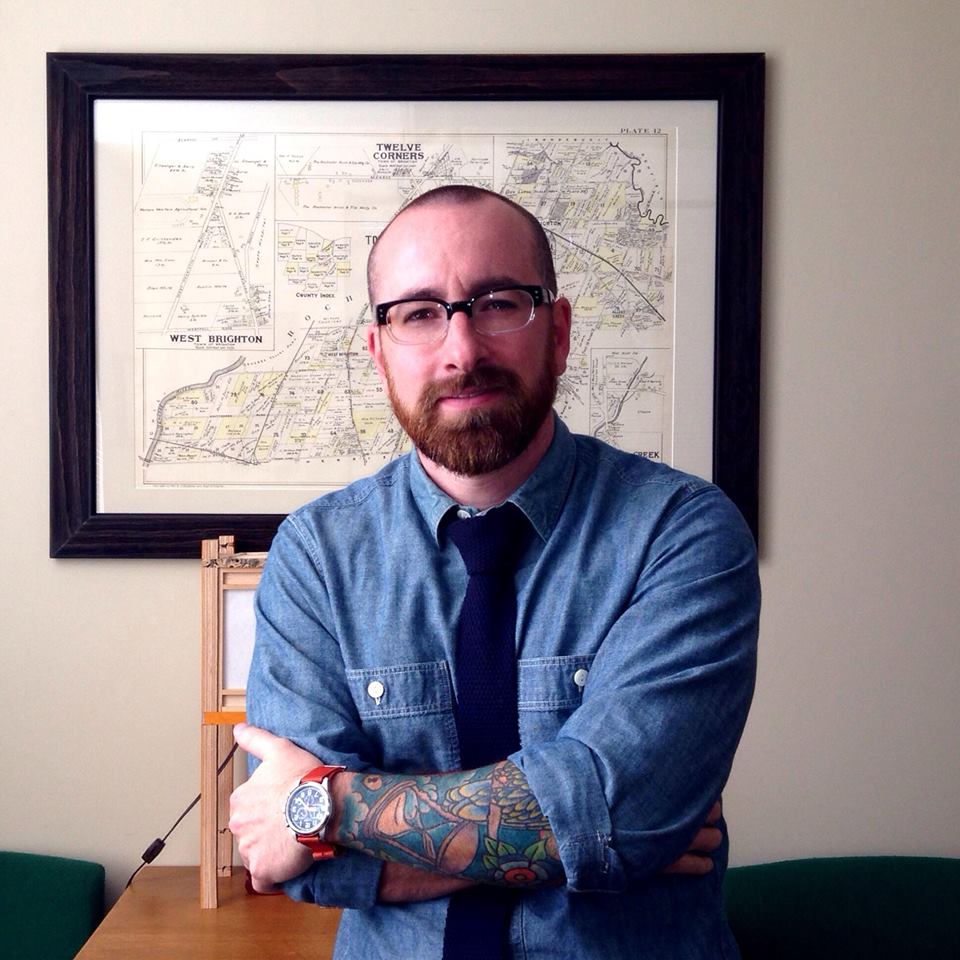 Chris Clemens is the Founder/Publisher of Exploring Upstate. From his hometown in Rochester, he spends as much time as possible connecting with the history, culture, and places that make Upstate New York a land of discovery. Follow him on Twitter at @cpclemens