A recap post of one full year exploring different Upstate New York museums in different regions.
by Chris Clemens
Sometime toward the end of 2017, my friend David Brooks gave me the idea to hit up a different Upstate New York museum each month in 2018. I regularly visit museums, but I've never really made a pact to ensure I do it at least once a month. There was no hesitation. As soon as he presented the idea, I was sold on it.
There are hundreds of Upstate New York museums on a variety of topics. Some are large and well-known, and some are super tiny and hidden away. For me, some topics are more interesting than others, but every single museum has something unique to learn from. So, for the purposes of this project, nothing was off limits.
I've written full, dedicated posts about each one throughout the year, but I thought I'd take a look back this week on the entire list. If you're looking for inspiration to find a new place to visit and learn something new, you'll find it in this list!
January
Museum of Science and Technology
Syracuse, New York, Central New York Region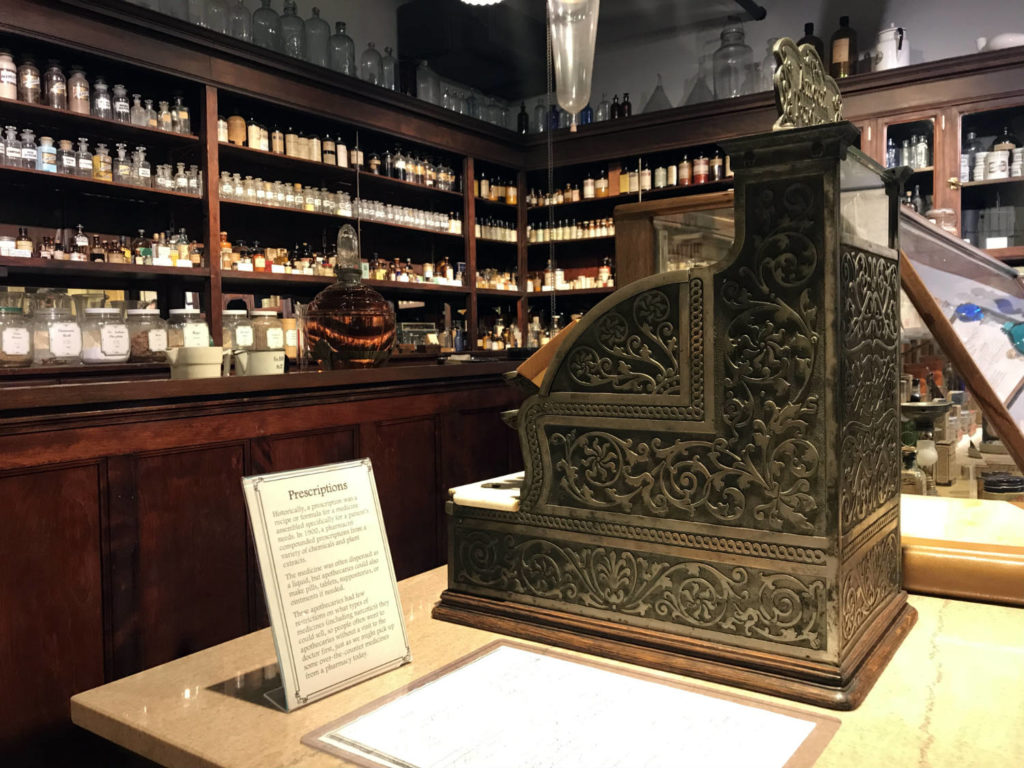 I used to think the Museum of Science and Technology in Syracuse was for kids. Then, I visited and realized there was a ton of great exhibits for adults, too. There's no doubt that they provide an amazing family experience with hands-on learning for everyone, but even as a grown-up kid, I was wow-ed at a lot.
Favorite Part: The old historical pharmacy just like you would've visited 100 years ago.
---
February
Boxing Hall of Fame
Canastota, New York, Central New York Region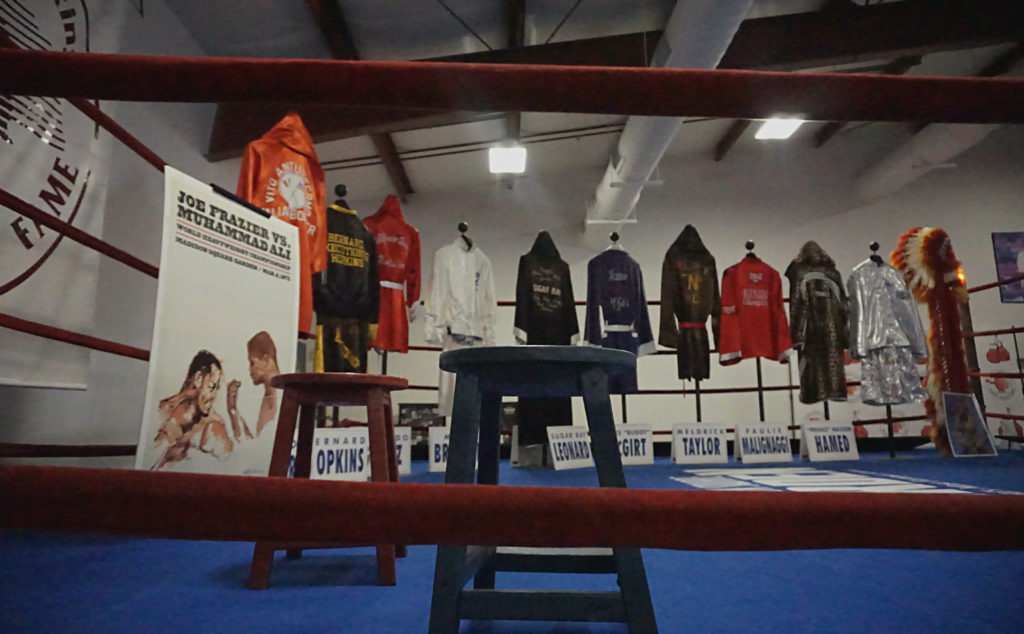 I've never been a fan of boxing. Admittedly, I don't know a ton other than the big names and history that's important enough to make it's way to a guy that doesn't watch sports. Even still, I was knocked out by some of the local connections to the sport. The collections they have on hand in Canastota are far cooler than I expected.
Favorite Part: The actual boxing ring from Madison Square Garden is in this museum!
---
March
Zippo/Case Museum
Bradford, Pennsylvania, Out of State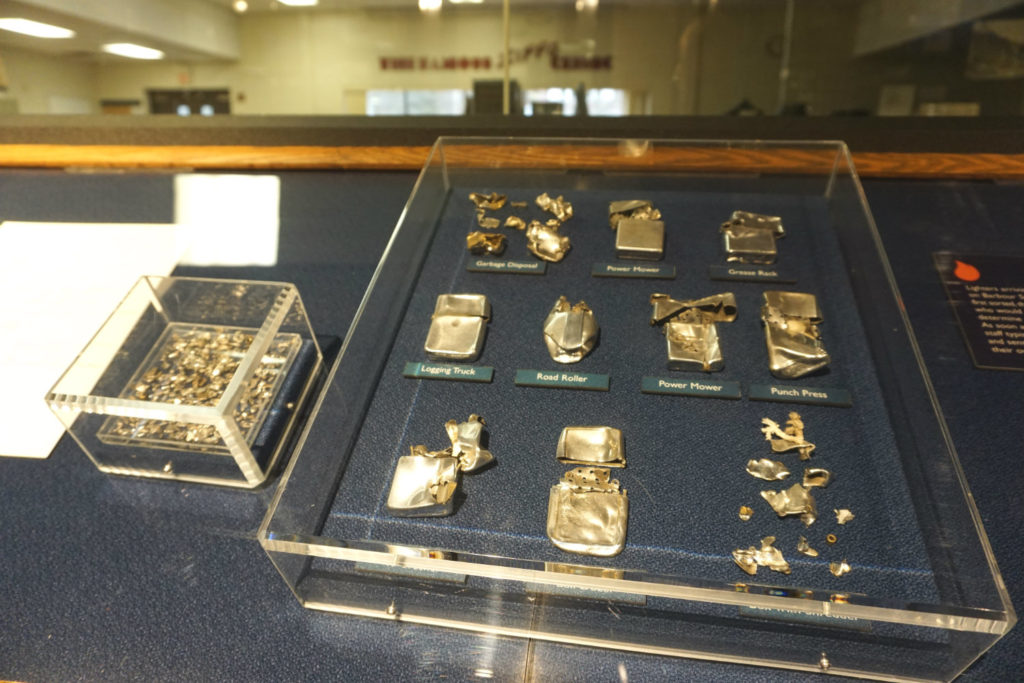 I know it's out of state, and technically shouldn't qualify to be featured. But, it's just barely over the border! And, it's super cool, and the Case knife company has major New York State roots!
Plus, it's all knives and lighters and history–perfect for me! Any fan of Zippos or knives will love this museum, but the exhibits tell a tale of U.S. culture and history, too. Even if lighters aren't your thing, I bet you'd enjoy stopping here. And if you didn't really enjoy it, there's nothing to lose–it's free!
Favorite Part: You can watch through glass as workers repair and rebuild Zippos!
---
April
Schoharie Crossing
Fort Hunter, New York, Central New York Region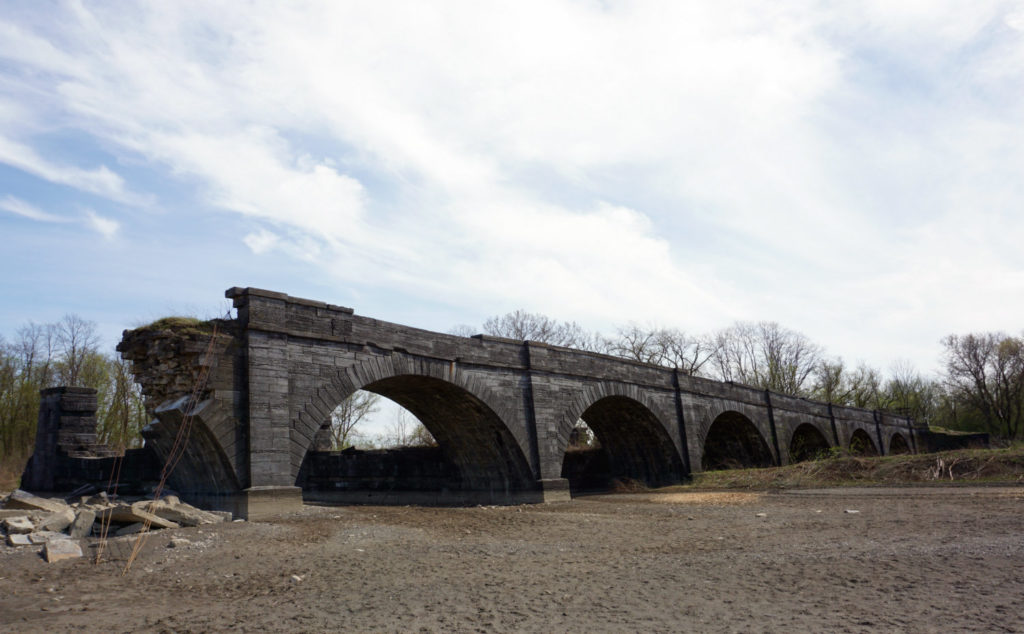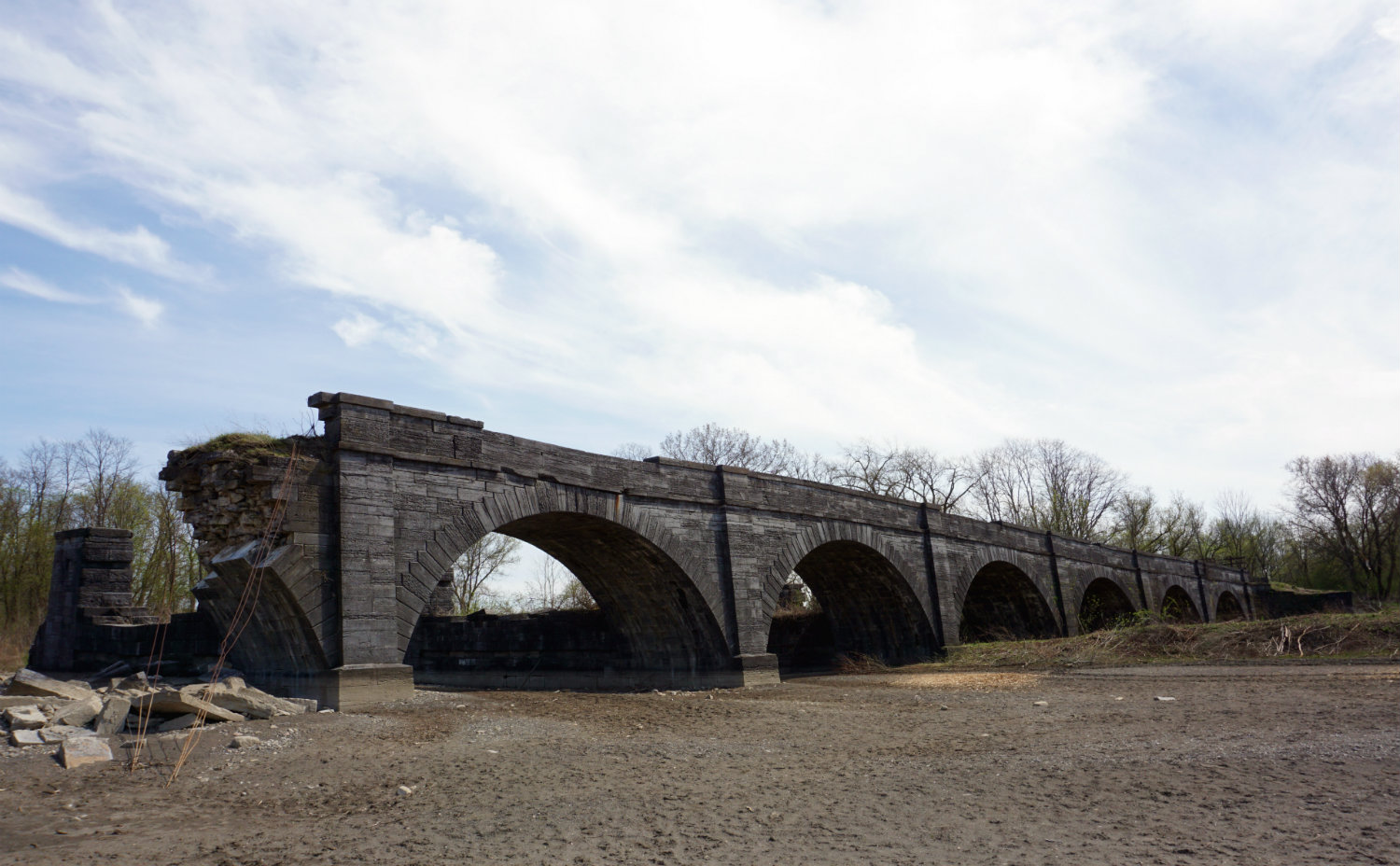 Schoharie Crossing is more of a historical site than a proper museum, but this year they unveiled a brand new remodeled visitor center. Inside that visitor center they feature some great artifacts and models related to Erie Canal history. As far as canal history goes, Schoharie Crossing is really unique, and an absolutely wonderful place to explore both history and nature.
Favorite Part: Getting up close the historic aqueduct that carried the Erie Canal over the Schoharie Creek.
---
May
Jell-O Gallery
LeRoy, New York, Niagara Frontier Region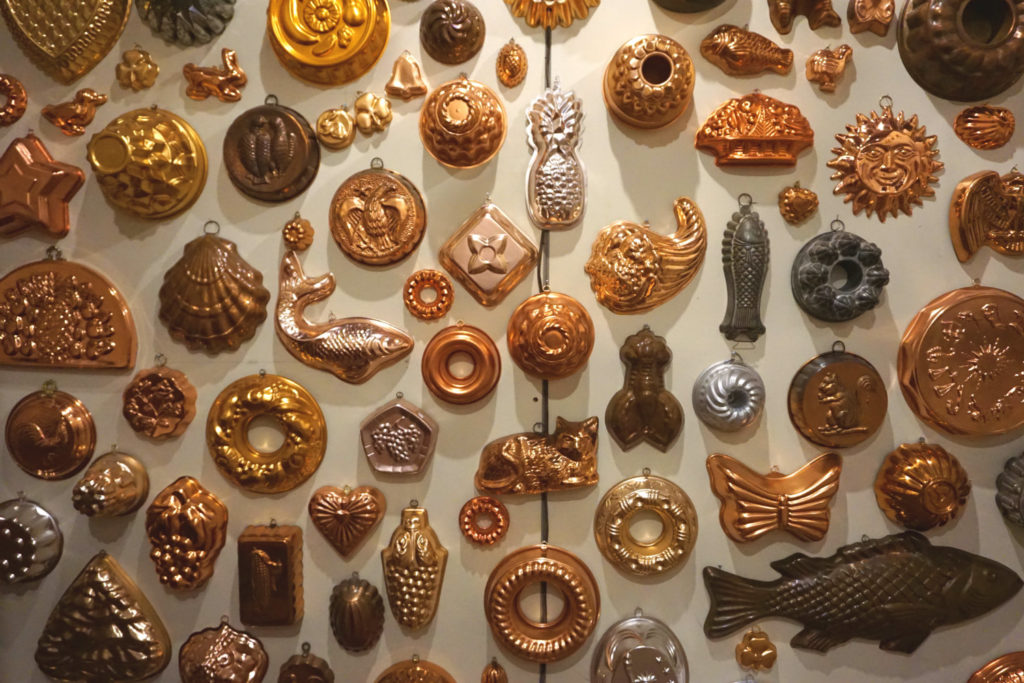 There are tons of iconic brands that have been molded here in Upstate, and Jell-O is among the illustrious list. There's tons to learn about how Jell-O was invented, how it helped shape American culture, and even about flavors that no longer exist (like, coffee). It's not a huge museum, but fans of local history should include this on their To Do List.
Favorite Part: I don't know why, but the collection of Jell-O molds struck me as really interesting!
---
June
Salt Museum
Syracuse, New York, Central New York Region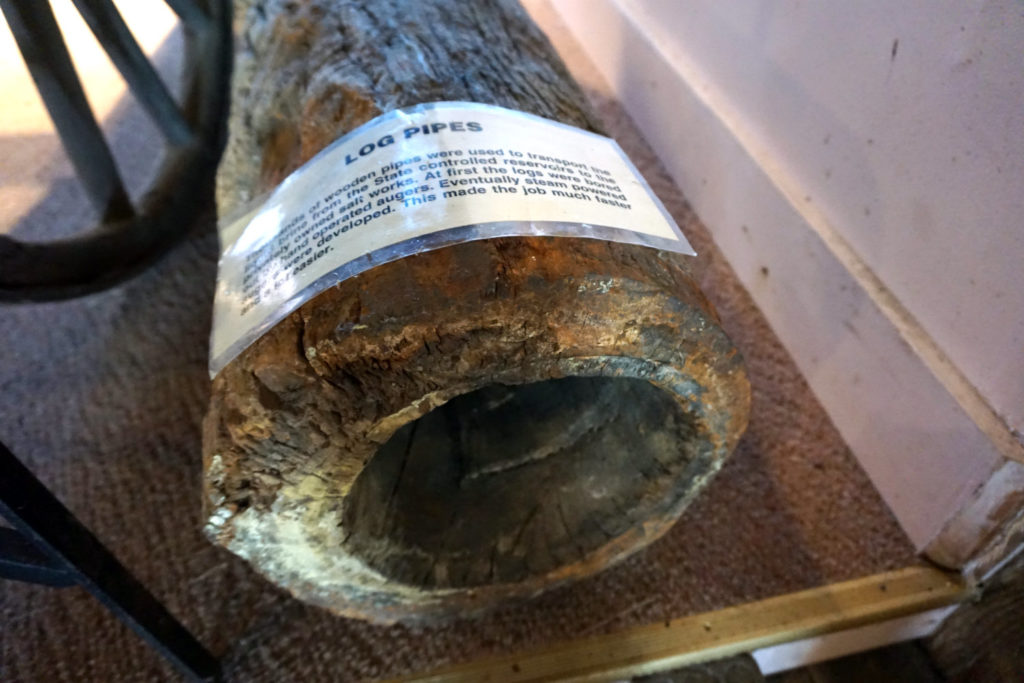 People are always interested to learn that salt water existed in Central New York. This free entry museum in Onondaga Lake Park is inside a former salt production building surrounded by picturesque parkland. It tells the story of how local entrepreneurs harvested salt from the lake, and turned it into a monumental money-making industry.
If you've ever wondered how Syracuse Salt Potatoes were invented, you'll discover that answer here.
Favorite Part: Much of the salt water transporting was done with pipes that were just trees that had been hallowed out. It was fascinating for me to see an actual pipe used almost 200 years ago. Bonus favorite: If you've heard of salt potatoes, they were invented in this very spot. The museum will explain how and why!
---
July
Glenn Curtiss Museum
Hammondsport, New York, Finger Lakes Region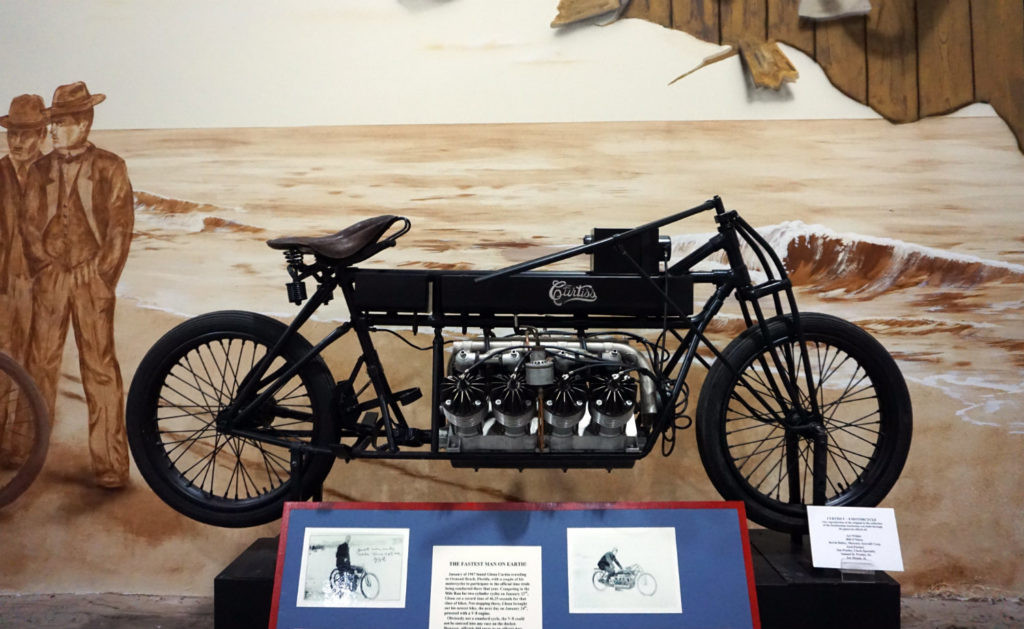 Though most of us were taught that the Wright Brothers can claim they were "first in flight", most historians aren't so quick to let that fly. They made some incredible advancements in air travel, but other powerhouse inventors were never given their proper place in history's cockpit. One such inventor was Glenn Curtiss, who was making national headlines with his technology right in Hammondsport, New York.
The Glenn Curtiss Museum is not far from the base of Keuka Lake. It features a gargantuan space filled with Curtiss history and local artifacts. Pictured here is the motorcycle he set a land speed record with, using the world's first 8-cylinder engine. From there, the museum shows how Curtiss' inventions ultimately allowed him to leave the ground, arguably more successfully than the Wright Brothers.
Favorite Part: Seeing the world's first 8-cylinder engine was awesome. But, I'd have to say my favorite was Curtiss' story itself. I never truly knew how much impact he had on the world before visiting this museum.
---
August
FDR Presidential Museum and Library
Hyde Park, New York, Hudson Valley Region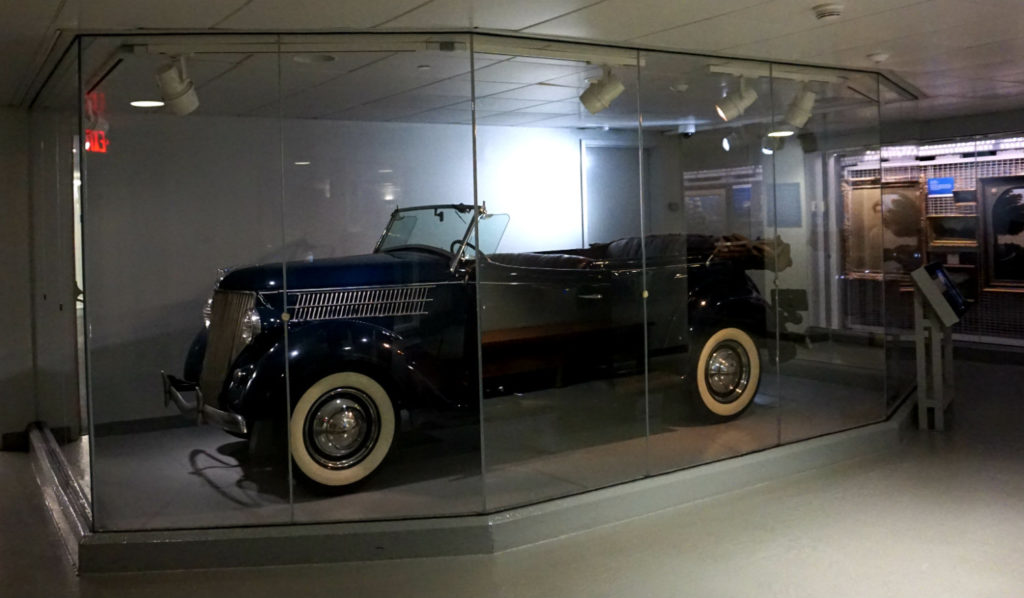 I visited on a soaking, rainy day in August, but that didn't detract from how amazing it was to be in the country's first Presidential Library. The entire property built around Franklin Delano Roosevelt's estate is a gorgeous Hudson Valley landscape. The library and museum feature some of the most studied bits of U.S. history, and the exhibits are really well done.
Favorite Part: FDR was confined to a wheelchair for most of his life, but that didn't stop him. This custom built car allowed him to drive independently without the use of his feet.
---
September
Kazoo Museum
Eden, New York, Niagara Frontier Region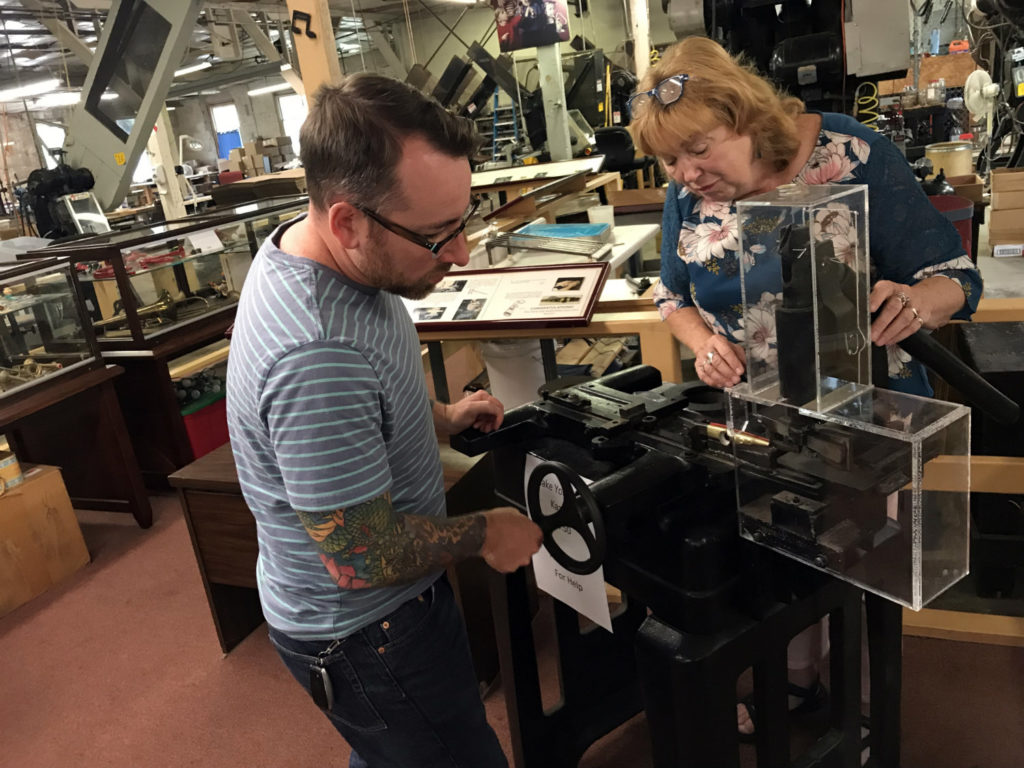 The fact that the only metal kazoo factory in the country exists in Western New York is awesome, but the fact that it's a working museum is even better. This historic kazoo factory has been churning out buzzing instruments for 100 years. Visiting means getting to see that history in person! You'll want to visit on a weekend to see the machines in action, but even on a weekend, you'll get to freely checkout where the history happens.
Favorite Part: For just a couple bucks, you get to make your own metal kazoo and bring it home!
---
October
Northeast Classic Car Museum
Norwich, New York, Central New York Region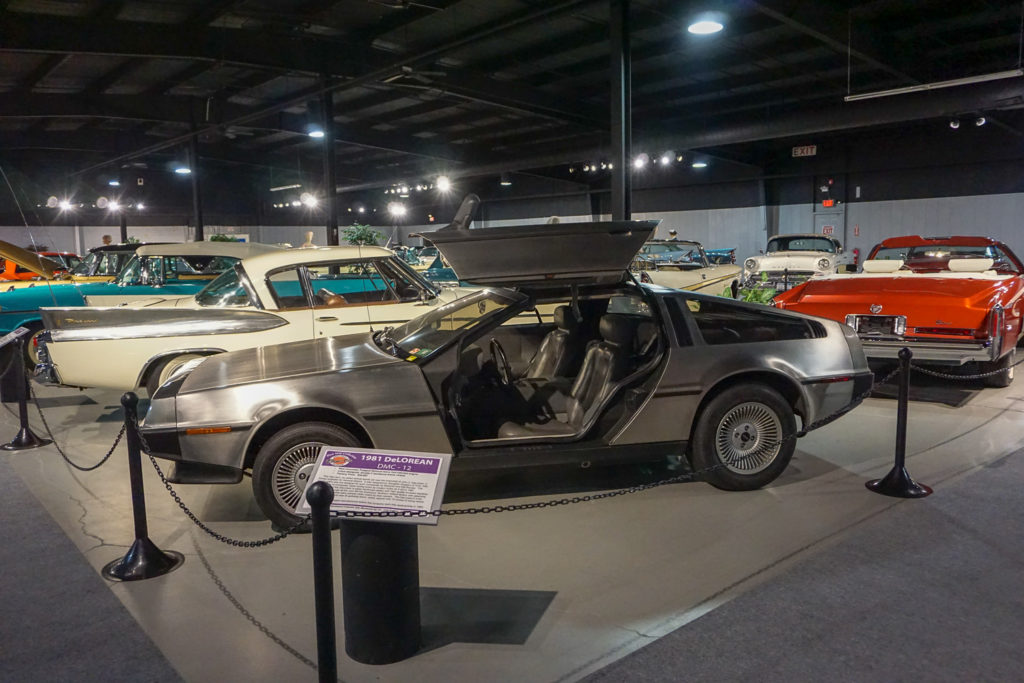 The Classic Car Museum in Norwich is almost exclusively cars, but it's a really impressive collection that even non-gearheads will appreciate. Multiple buildings make up 89,000 square feet of packed parking for a collection that spans all eras of cars, trucks, and two-wheeled transportation.
Favorite Part: I was blown away by the sheer magnitude of the museum really. But, I'd have to say that finally seeing a genuine DeLorean up close was a high for this trip.
---
November
Remington Arms Museum
Ilion, New York, Adirondack Region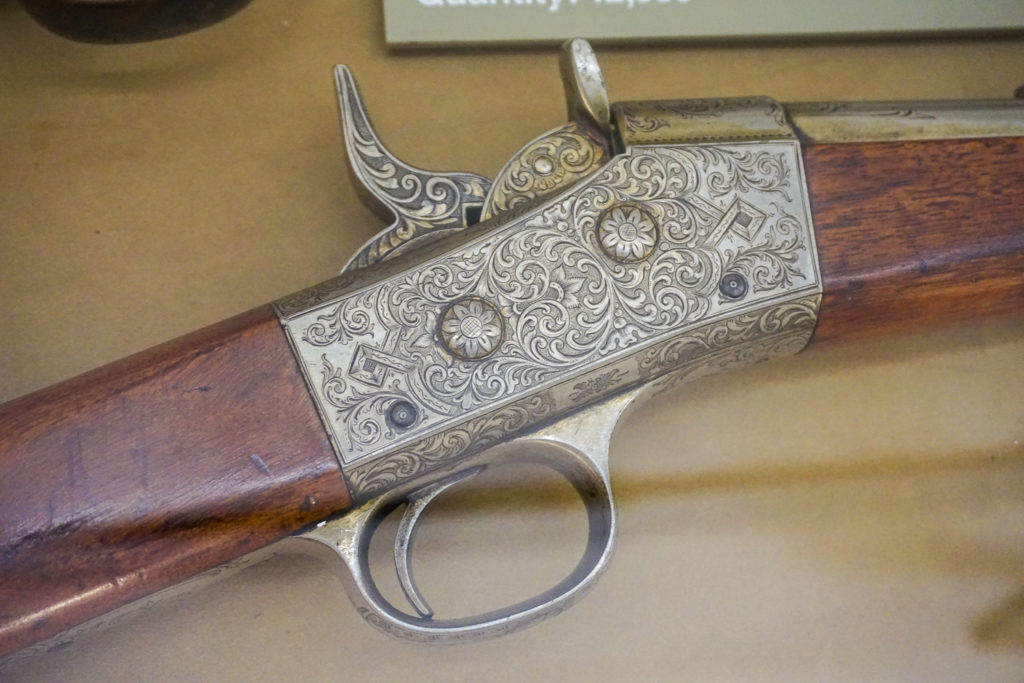 The Remington Arms history goes way further back than I ever realized. I had always known that Remington was one of the largest firearm companies, but I didn't know it all started with a small cabin in the Mohawk Valley. This museum is a small one, but it tells the 200 year story of one of the oldest companies in the nation.
Favorite Part: Seeing up the close the artisan handiwork like hand-engraved metals and stock checkering. It's wild to think this kind of thing was done by hand!
---
December
New York State Museum
Albany, New York, Capital Region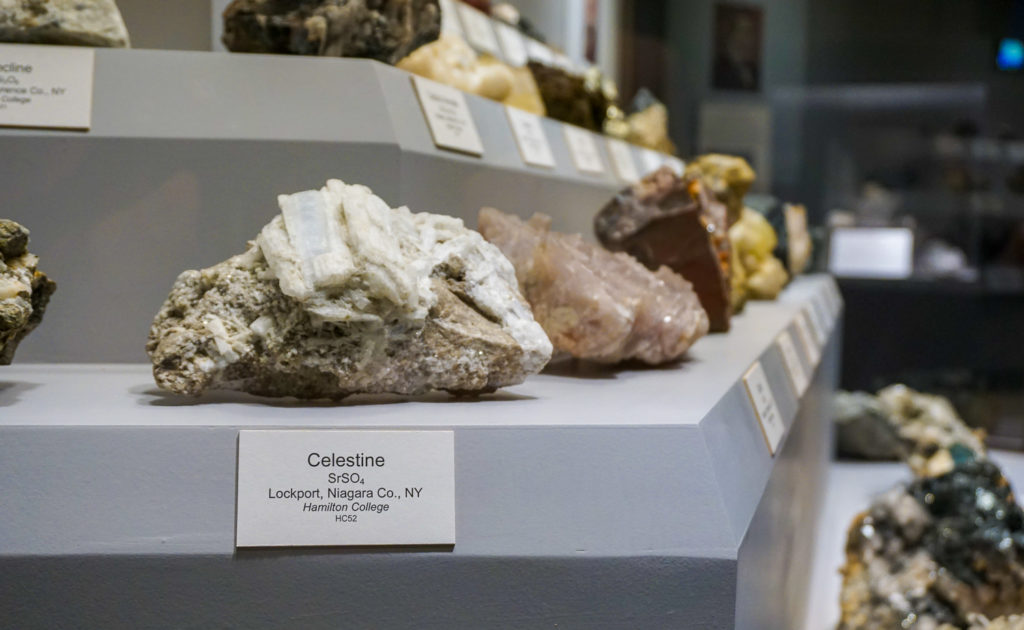 The nation's oldest and largest state museum is exactly where you'd expect, right here in the Empire State. The research museum is operated by the New York State Education Department's Office of Cultural Education. Though the museum's origins date back to its founding in 1836, the current building at the south end of the Empire State Plaza was opened in 1976.
This museum is free to get in, and features exhibits ranging from Adirondack life, to modern art, to Erie Canal history, and the attacks of 9/11 in New York City. If you love any part of New York State, you'll find it represented in someway at the New York State Museum.
Favorite Part: I'm typically not all that intrigued by rocks and minerals, but it was really cool to see where each mineral was found, and how many amazing looking rocks were found right near my house!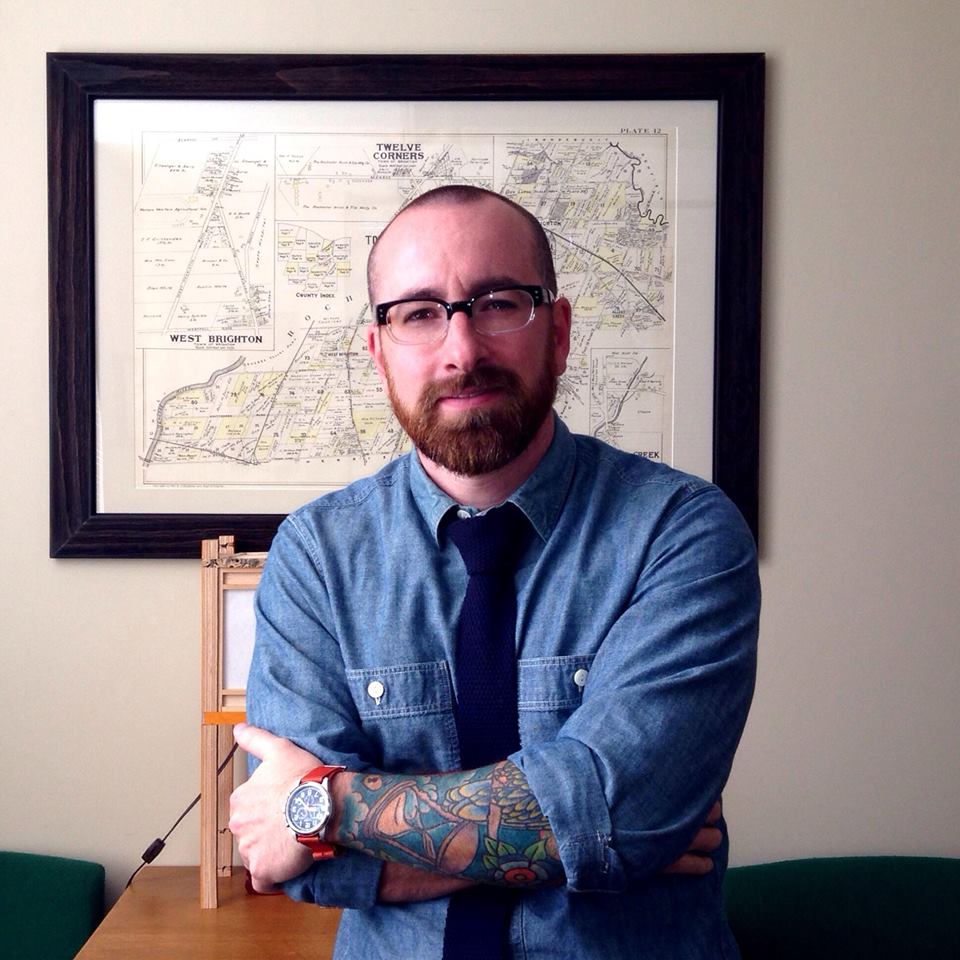 Chris Clemens is the Founder/Publisher of Exploring Upstate. From his hometown in Rochester, he spends as much time as possible connecting with the history, culture, and places that make Upstate New York a land of discovery. Follow him on Twitter at @cpclemens