by Chris Clemens
Full disclosure: I am not a fan of boxing.
I watched a pay-per-view fight once at a friend's house and I just didn't get it. Though, in fairness, those who know me, know that I don't really "get" most sports. It just doesn't resonate with me for some reason.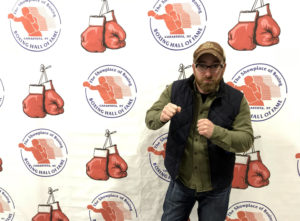 Nonetheless, a visit to the International Boxing Hall of Fame in Canastota has been calling to me for years. Much like the docent who gave me a tour recently, you might be wondering why I'd want to visit if I'm not interested in boxing.
A Washington Post-UMass Lowell poll conducted last year found that 28% of Americans consider themselves fans of boxing. In the men-under-40 crowd (that's me), 36% say they're boxing fans. As a guy who isn't into sports, it's intriguing to me that a sport as big and as popular throughout the world would have a Hall of Fame right in Central New York.
Actually, that brings me to another disclosure: there are technically two recognized Halls. The second is located in California. But, ours here in New York is directly linked to the original Hall of Fame founded in New York City. This modest, two building museum located a stone's throw from the New York State Thruway is where every man and woman in the world who has hit a heavy bag hopes to someday be represented.
And, that's something I find interesting!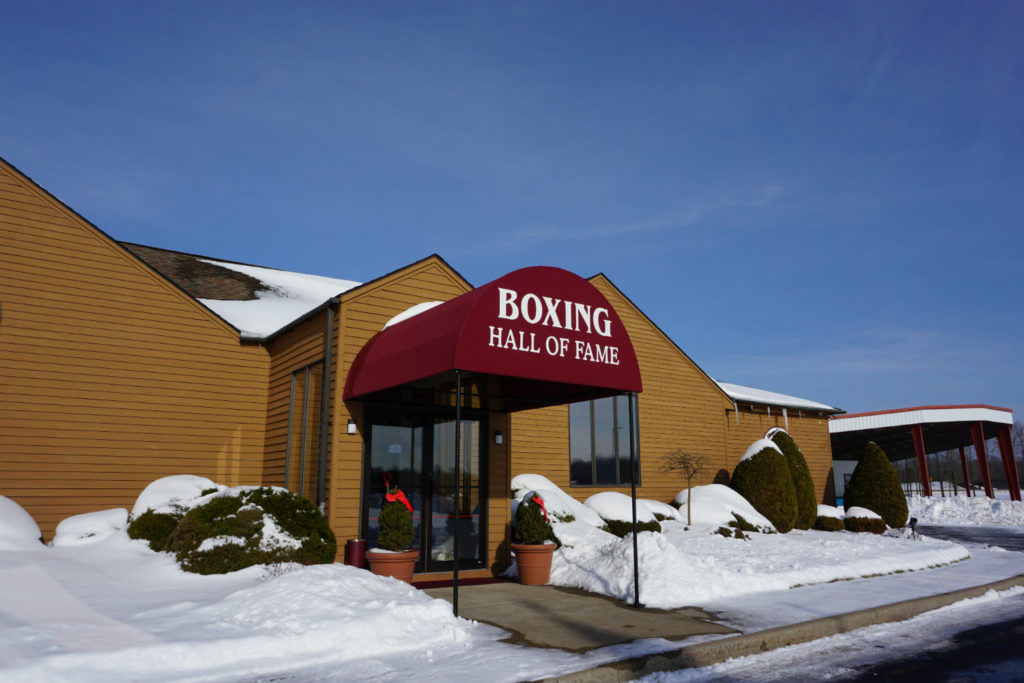 Some History
A lot of sporting Halls of Fame can be found in the location where the sport has roots. Cooperstown, New York has the Baseball Hall of Fame because most historians believe it was there that baseball was created. Liberty Manor, New York is sliced up by a series of waterways where American dry fly-fishing was invented, and therefore is where you'll find the Fly Fishing Hall of Fame. But, boxing doesn't really have a recognized "birthplace". The folks of Canastota in Madison County may not have invented boxing as a sport, but they sure do have some solid roots with it.
Carmen Basilio was born in Canastota on April 2, 1927. He would later defeat the famous Sugar Ray Robinson, earning him the Middleweight World Champ title. Basilio also held the world title for Welterweight–a weight class hovering between lightweight and middleweight. Also born in Canastota was Basilio's nephew, Billy Backus. He began his boxing career with a difficult series of defeats, but Backus later rallied to become the World Welterweight Champion, just like his uncle Carmen.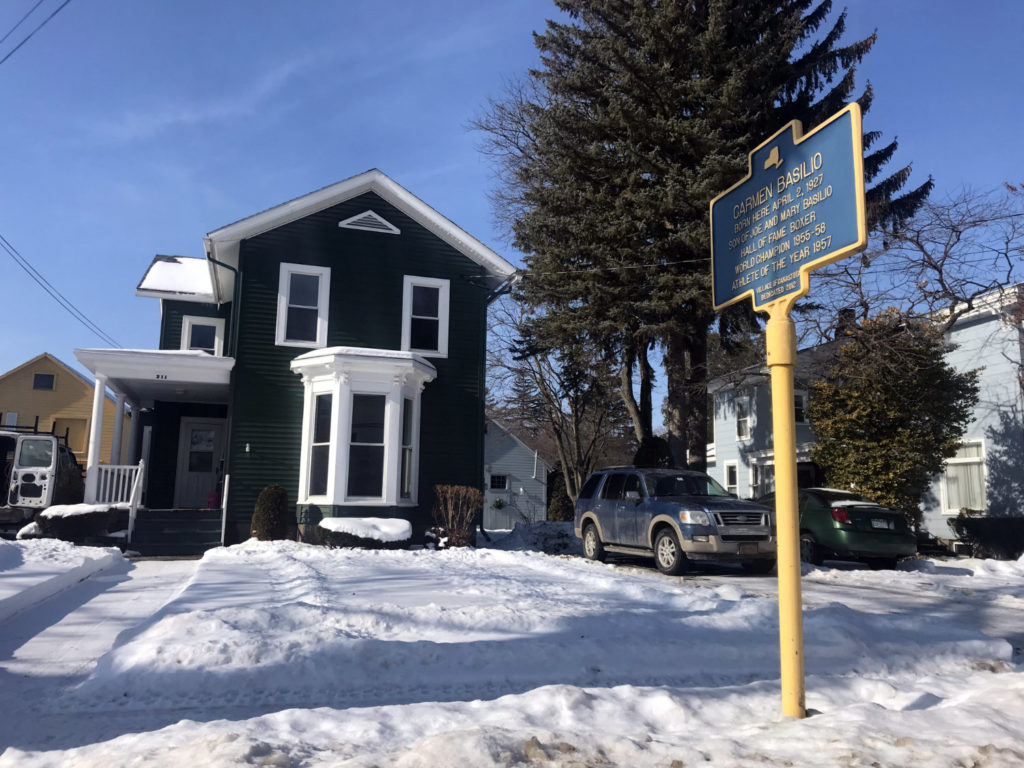 Maybe there's something in the water in Canastota, because these two aren't the only ones born here to go on and become famous fist fighters. Dickie DiVeronica was ranked eighth in the world during the 1960's. Guys like Richie Rosetta, Jimmy Castanza, the Cesario brothers, and more all went on to have celebrated careers. Bare-knuckle boxing was a regular past time for guys who built the Erie Canal. Even the very first moving picture filmed with a locally made Casler and Marvin Co. camera was of two guys boxing.
International Boxing Hall of Fame
With all the boxing roots that Canastota can claim, locals felt it only best that this spot in Central New York become home to the International Boxing Hall of Fame. The current Executive Director, Ed Brophy, and others all banded together and in 1989, their passion became a reality.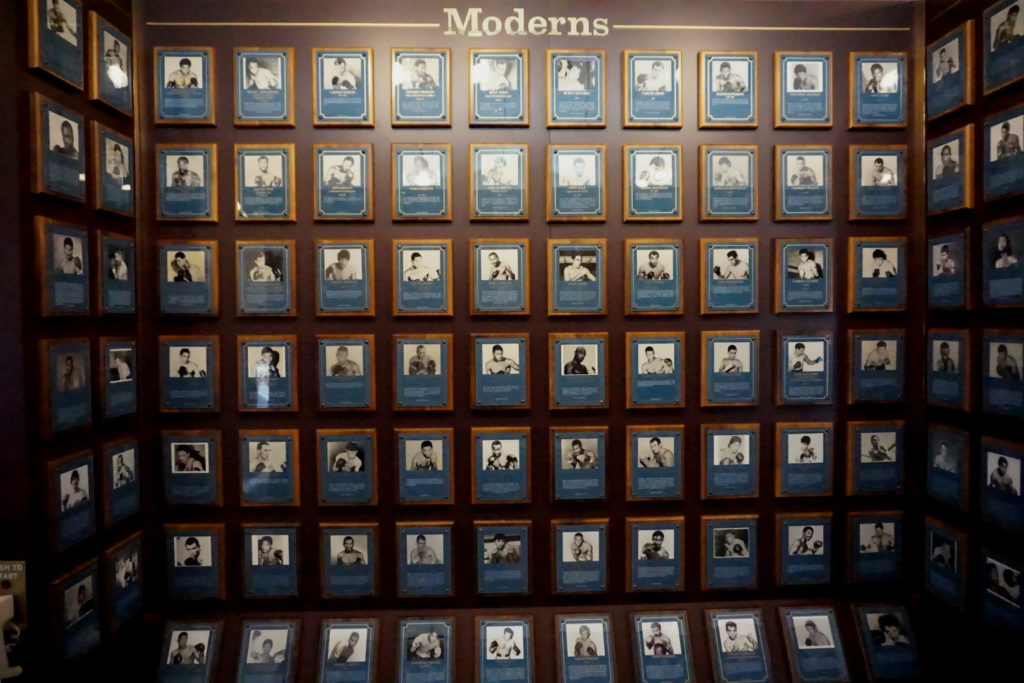 Each June the Hall of Fame holds an induction ceremony with athletes and industry professionals from around the world mixing it up with fans. Some of the biggest names in the sport's history have been present for the induction ceremonies. Today, the museum houses a wall of plaques featuring every inductee ever installed.
The Museum
The Hall of Fame is bustling with activity during the June ceremonies, but there's two entire buildings housing the Hall of Fame and Museum to checkout all year round. Artifacts that tell the story not only of local boxing history, but history of the sport worldwide, fill glass cases.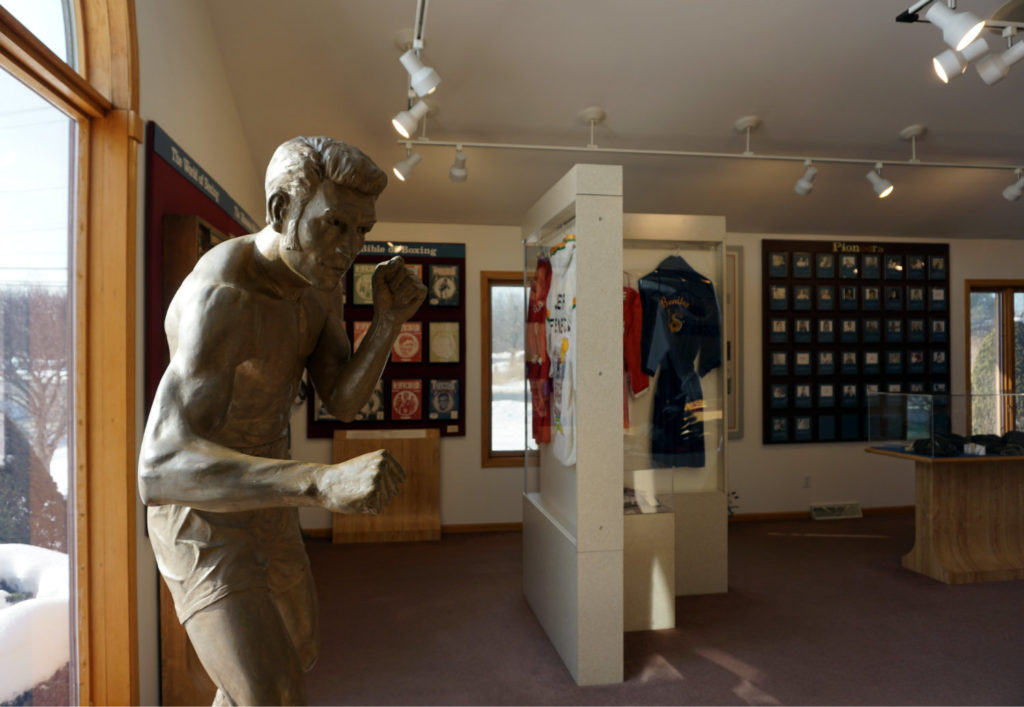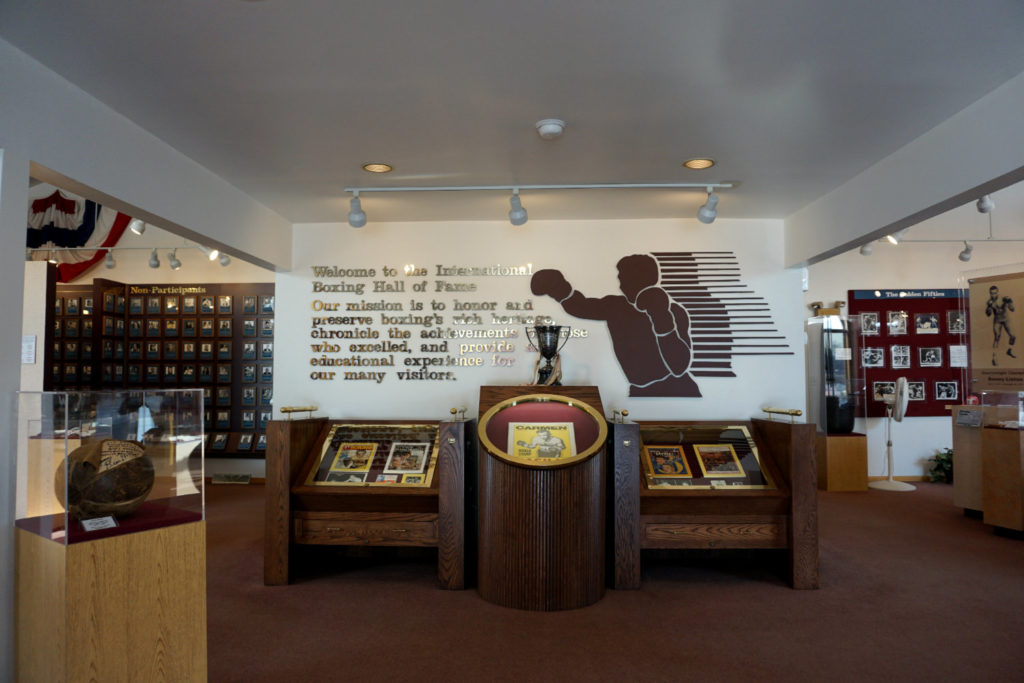 Again, for a guy that doesn't follow boxing, many of the names featured in the museum were lost on me. But, recognizing that some of the most iconic athletes in history had sweated and bled on the items I was looking at made it seem almost like a collection of relics, giving fans an opportunity to come face to face with heroes. Knowing that some of the most prized artifacts in the sport's history were right in front of me was actually pretty cool.




The museum features a complete collection of Ring magazine, which includes every copy every printed since 1922. There is a case of castings made from the fists of famous boxers. The original boxing ring from Madison Square Garden fills part of a second building. There are robes, gloves, boots, and even mouth guards and protective cups worn by famous fighters like Mike Tyson and George Foreman.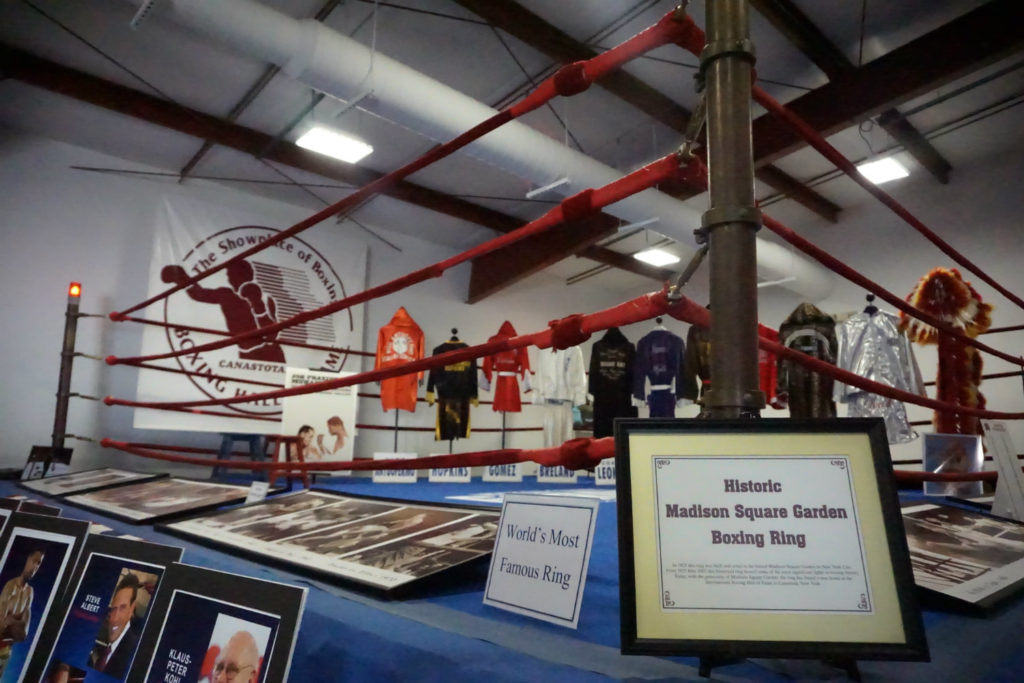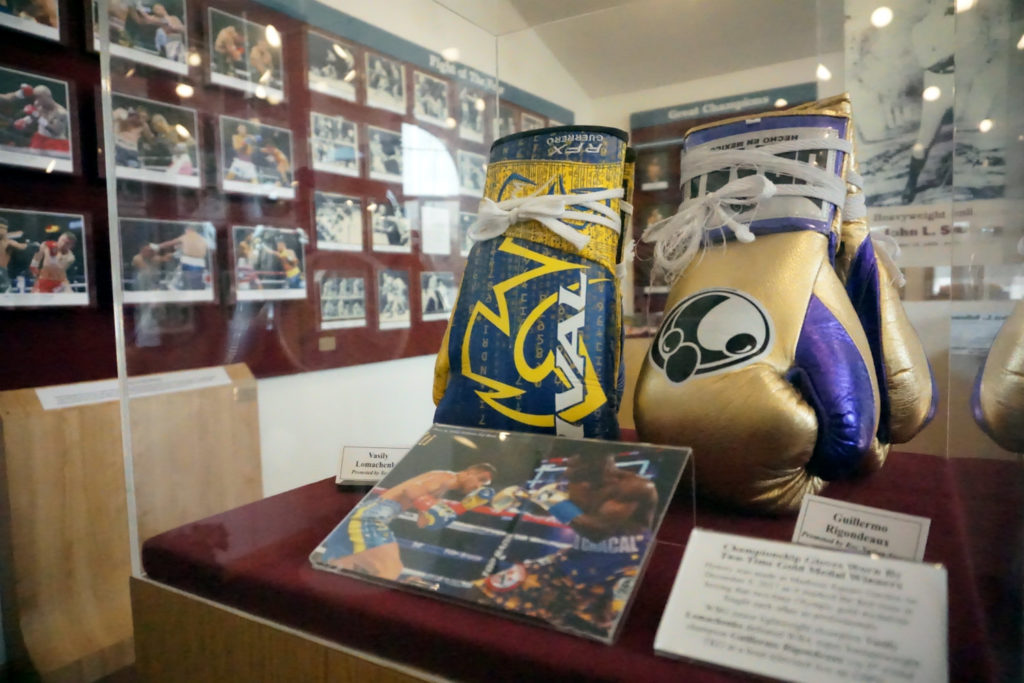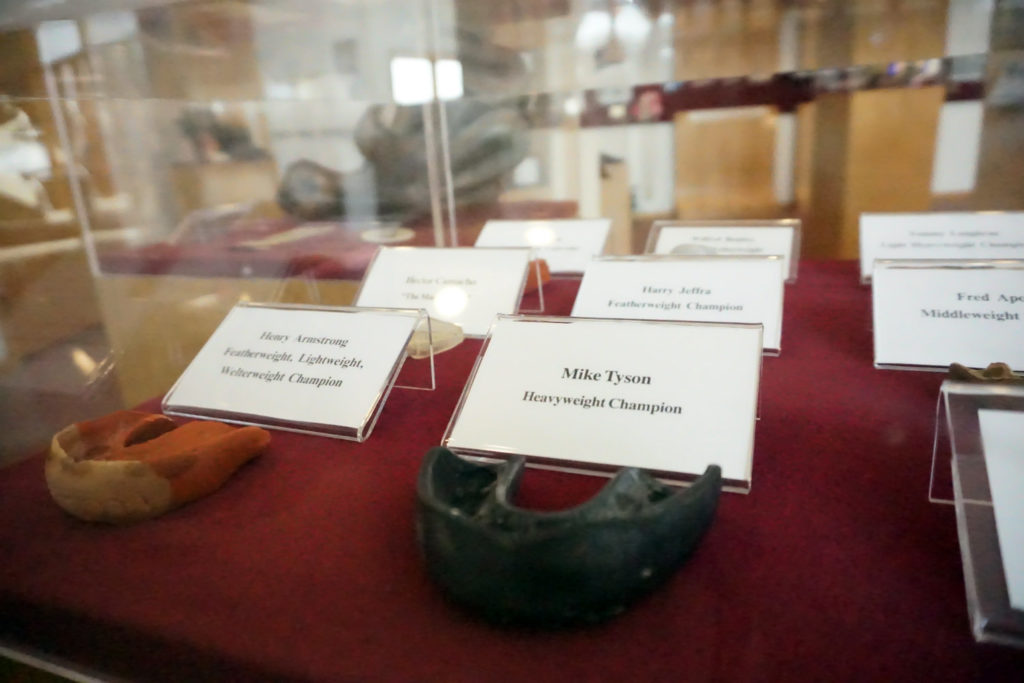 Visit
Fans of boxing will definitely love this museum. But, if you're someone like me who appreciates history and local culture, I think even without being a boxing fan, you'll get a kick out of the significance of these displays. If you're a serious boxing fan, you'll want to upgrade your visit be sure to stop during the next induction ceremony.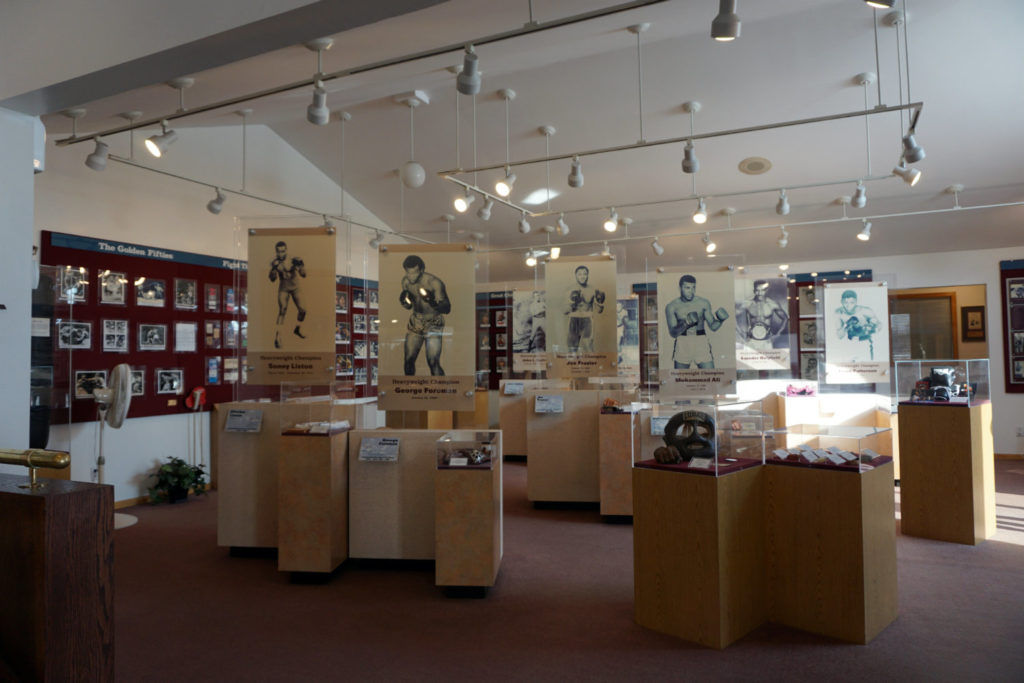 For information on visiting and dates of the next induction ceremony, checkout the International Boxing Hall of Fame's website.
By the way, if you're a really serious fan, don't miss this little outdoor display across the street from the Hall of Fame in the McDonald's parking lot!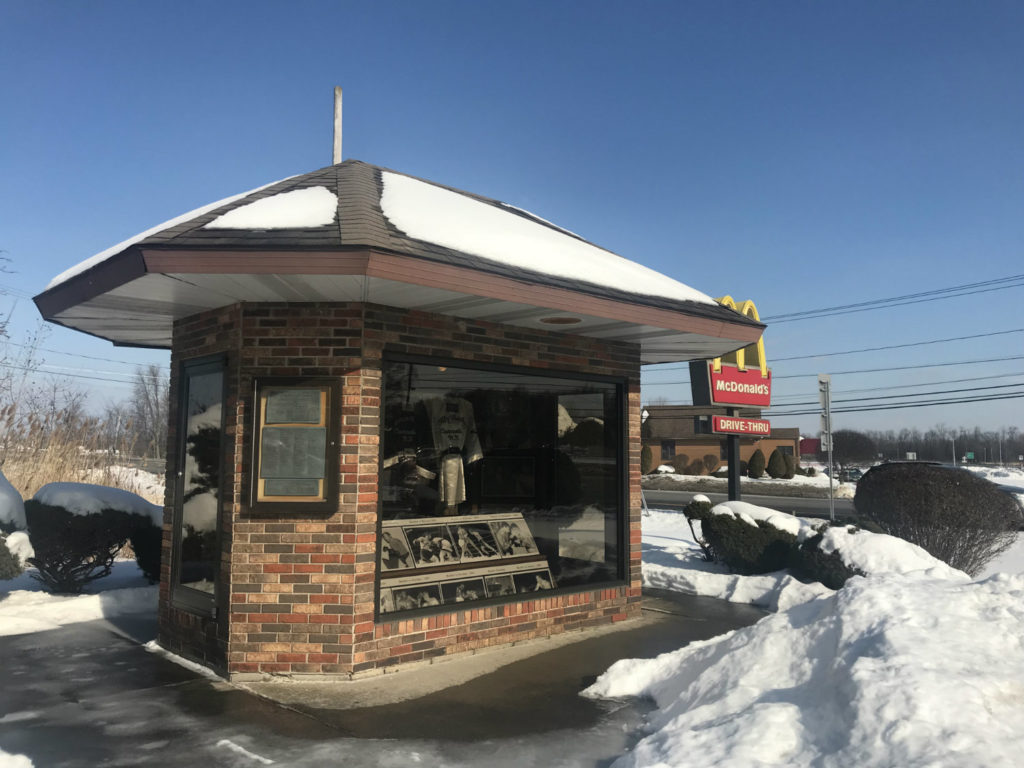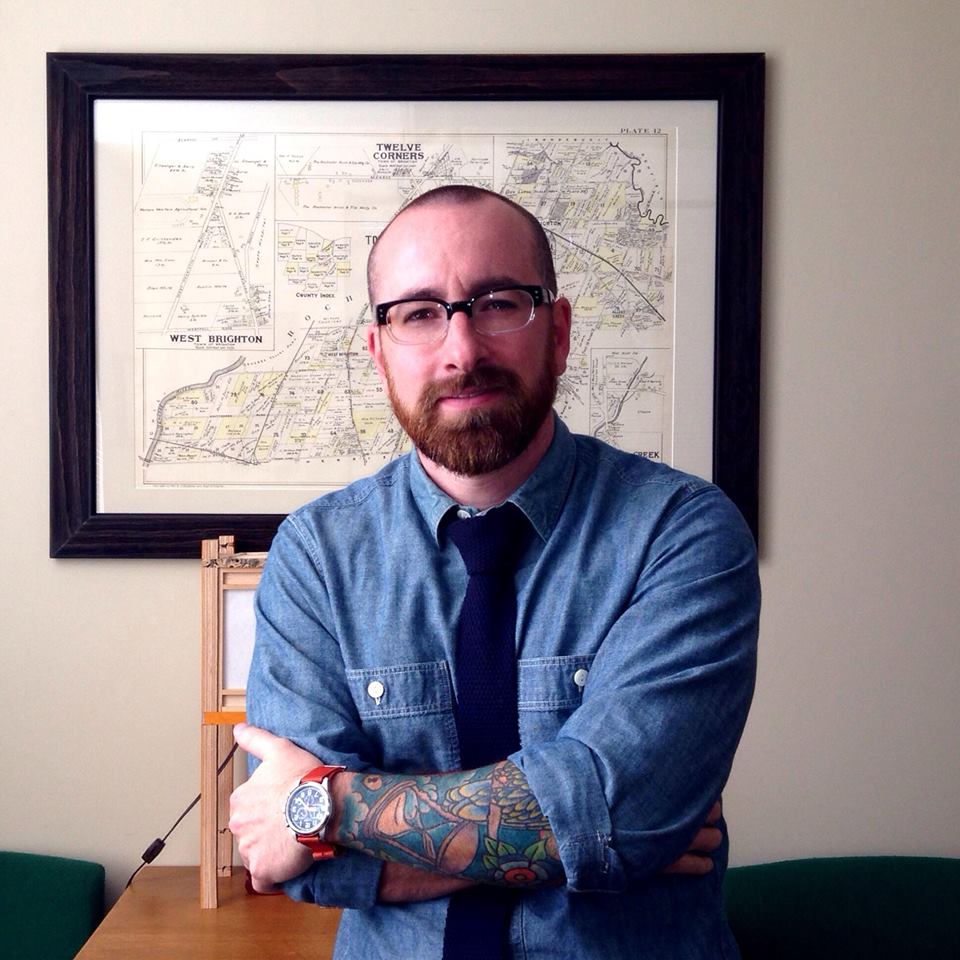 Chris Clemens is the Founder/Publisher of Exploring Upstate. From his hometown in Rochester, he spends as much time as possible connecting with the history, culture, and places that make Upstate New York a land of discovery. Follow him on Twitter at @cpclemens