A holiday weekend getaway to Turning Stone Resort Casino in Oneida County to discover how it's way more than just a casino.
by Chris Clemens
My good friend Mark takes a golf trip each summer with a bunch of guys. Every year they stay in The Lodge–one of the overnight accommodations available at the Turning Stone Resort in Verona, New York. They play 45 holes of golf right there on site. For three days they golf endlessly and eat like kings.
Every year he returns raving about the trip. It's been going on for years, and he never seems to grow tired of it.
Since I'm not much of a gambler or a golfer, the popular resort has never really stood out for me when considering a weekend getaway. But with numerous friends insisting that the Turning Stone Resort Casino is way more than just a place to double down on 11's, it seemed high time I gave it shot.
Luckily, my friend Kelly who I've known since middle school is always up for accompanying me on new adventures. It didn't take much to convince her to join me for this one. Great dining, spa treatments, and a concert for a weekend getaway wasn't a hard sell.
In particular, we wanted to discover options that people who weren't in gambling might enjoy. On a weekend in December, we made the easy trek to Central New York to check things out.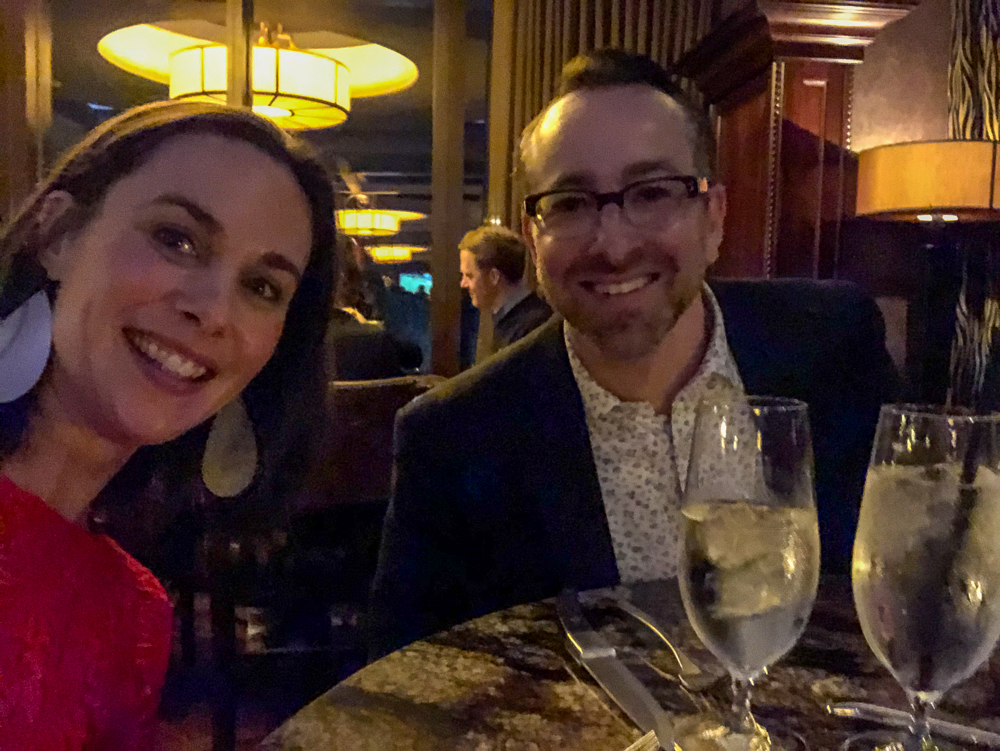 Spoiler: We hit the jackpot.
Dining At Turning Stone
Upstate Tavern
We arrived just before lunch and hit up Upstate Tavern, one of about ten places to eat at the resort. As someone who appreciates all things Upstate New York, I was excited to see a lot of regional influence on the menu.
Chicken Rochester, salt potatoes, and even a Binghamton spiedie option made it obvious that the casual tavern atmosphere fully intends to celebrate the region's culture.
Knowing that we had a big weekend ahead, we just lightly dipped into the Tavern's extensive menu. But, everything we had, including the service, is exactly the kind of treatment I want at any restaurant. And, I don't say this just for the sake of being complimentary, but my salt potatoes were definitely some of the best you can find.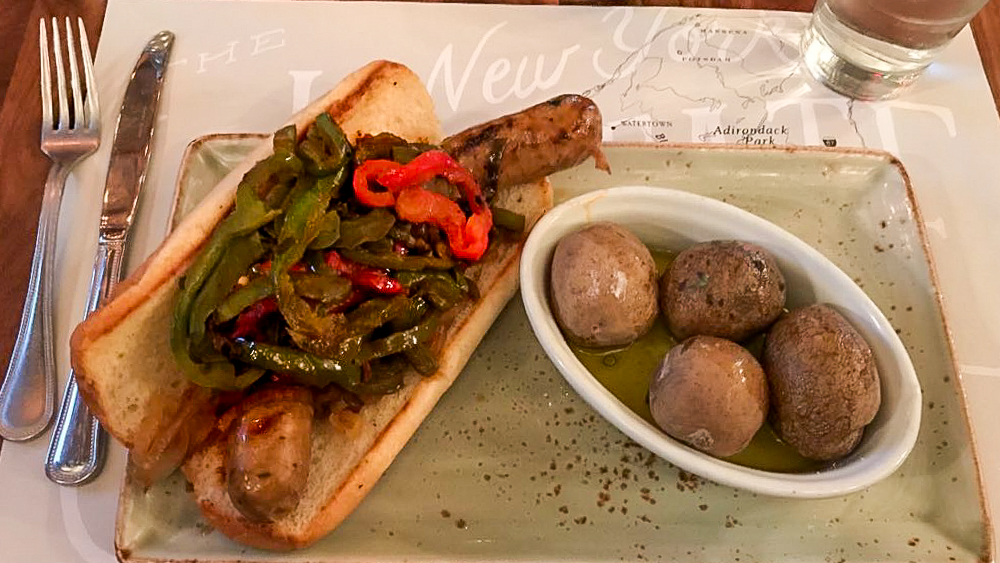 Never heard of salt potatoes? Read the full history of Syracuse salt and how the Central New York staple was invented.
TS Steakhouse
Later in the evening we hit up the swanky TS Steakhouse for dinner.
Located on the top floor of the tower, the only way to get there is a special elevator. That elevator has one purpose, and that is to take visitors to their award winning steakhouse.
Casino Player magazine has awarded it "best view" and "most romantic". Forbes Travel Guide has ranked it among the "finest properties in the world". It's won Wine Spectator Magazine's Award of Excellence. The steakhouse is no average restaurant, and we quickly discovered why.
Regardless of how hungry I am, if I find a salad that includes burrata I have to order it. Somehow it's as if I don't have a choice, I have to have it. This one with the prosciutto and pomegranate was simply perfect!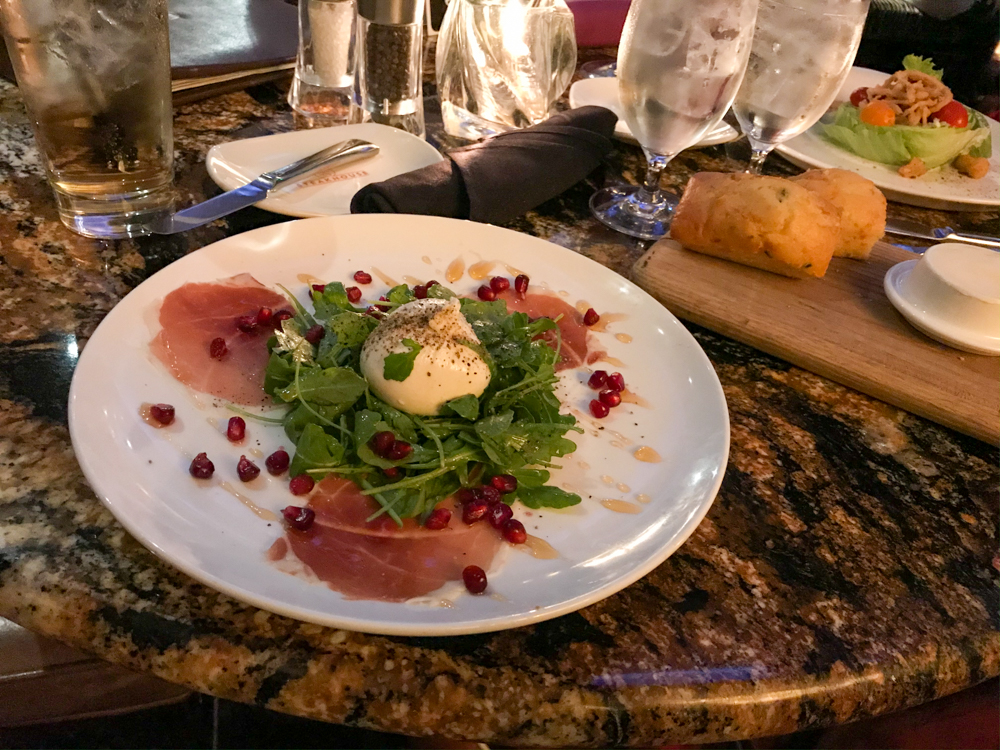 At 21-stories up, the bar and dining area have a panoramic view not only of the Turning Stone property, but for miles beyond.
It's a dark, candle-lit atmosphere that felt like a perfect spot for celebrating a win, or even just an outstanding menu. A crooning piano player set a great vibe for whole room that was mixed with people dining, and some just relaxing with drinks.
It was obvious within minutes why the TS Steakhouse has won so many awards.
Ska:ná At Turning Stone
Inside the Lodge we hit up the Ska:ná spa in the afternoon.
With modern luxuries like saunas, steam rooms, and a mineral pool, the world-class spa includes a lot of traditions that originate with the Oneida native tribe, too.
I had booked a massage while Kelly got a strawberry hydrating manicure. Like a lot of the Ska:ná treatments, the strawberry manicure incorporates native tradition. For centuries, North American native people have used the natural curative properties of what's found naturally in the earth. Here in the spa you'll find a lot of natural elements like minerals and sunflower, but accompanied by modern treatments.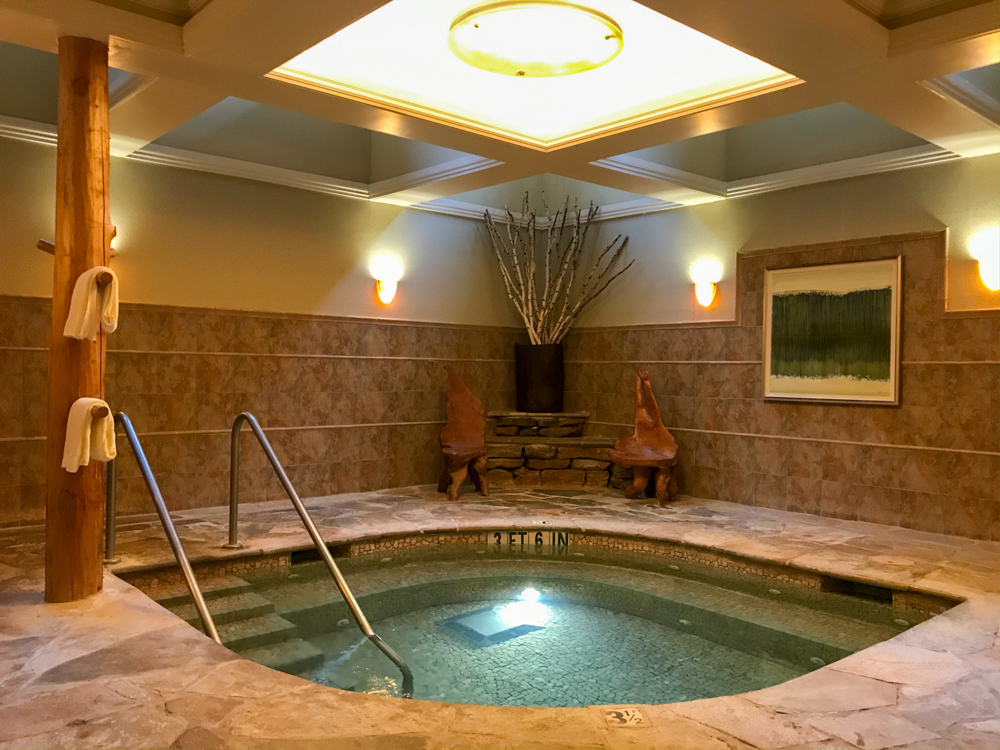 I'm not sure that I've ever considered a casino to be a place where I'd experience perfect calm and relaxation, and that's probably exactly what I needed to reinforce the fact that Turning Stone is more than just a place for gaming.
I really wasn't prepared for just how deluxe the treatments at Ska:ná would be. Our treatments were divine, but hanging out for an afternoon soaking in whirlpools, mineral baths, and drinking tea helped us both entirely forget that there was a winter advisory outside.
Entertainment
Like a lot of casinos, there's plenty of shows and live music on site. But, like everything else here, there's more than you'll find in most Upstate casinos. They've got kind of a nightclub-y area called Exit 33 with different themed bars. You can get a little bit of country flair, or more of a speakeasy feel, and even a straight up nightclub called Lava.
Instead of those, we caught the Pentatonix show, which apparently is one of the most popular concerts Turning Stone hosts.
Even with the show being sold out, the process of getting that many people into the theatre went super smoothly. It was really a pleasant surprise to find that the resort did such a great job managing a huge crowd. That kind of thing makes an experience all that much better!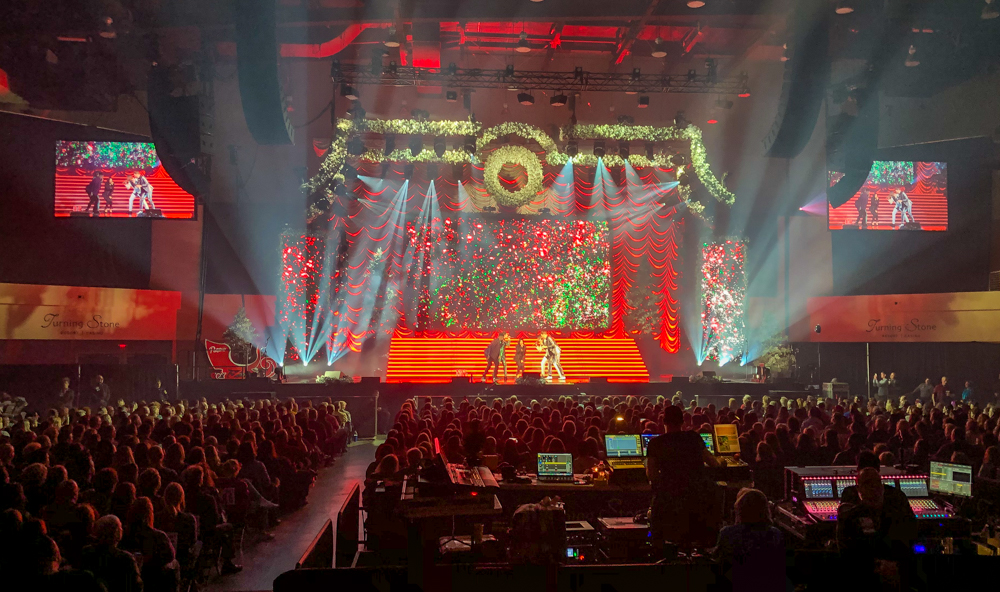 Maybe it was the few hours spent in the spa, or having just finished a perfect Rib Eye at dinner, and maybe it was the fact that Pentatonix puts on an amazing show, but this is exactly how I want to see a concert in December.
And if you dig Pentatonix, you might be interested to know that it's pretty kid friendly. According to Turning Stone staff, the Pentatonix show each year is one of the most kid-friendly events they host!
A Few Takeaways
Indoors
One thing I know people struggle with in Upstate is weather. Winters can be tough. Bundling up in gear just to walk out to the car can feel overbearing.
One of the things I found noteworthy about hanging at Turning Stone was that you could explore the entire resort without ever going outside. If you're in need of a couple days to get away but want to stay in, you can ditch your jacket the minute you get to the resort. You spend an entire weekend exploring and not need it again until you leave.
Smoking
One complaint you may have heard about Turning Stone is that they allow smoking. While that's still true, non-smokers will be stoked to learn that it's easy to avoid the smoking section.
A few years ago they installed a $20 million exhaust system surrounding the one gaming floor where smoking is allowed.
I didn't believe how well it worked until I experienced it first hand. In all my years of writing about travel I don't think I've ever made a promise until now. If you're a non-smoker, I promise you won't smell even a hint of smoke (unless you go into the smoking section, then I can't help you.)
Variety
Like I mentioned before, even having been to Turning Stone and having heard about it from friends, I still thought about it as a place for gambling.
With nearly ten different places for food, a small mall-like shopping area for clothes and gifts, a salon and a spa, golf courses, and award winning accommodations, I get why I have friends who return year after year.
With easy access right from the New York State Thruway, a getaway to Turning Stone Resort and Casino would make a solid addition to your queue of options!
Huge thanks to the folks at Turning Stone for having us out and showing us a great time!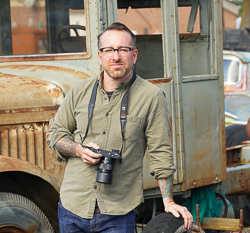 Chris Clemens is the Founder/Publisher of Exploring Upstate. From his hometown in Rochester, he spends as much time as possible connecting with the history, culture, and places that make Upstate New York a land of discovery. Follow him on Twitter at @cpclemens