by Chris Clemens
The Wright Brothers are usually credited with inventing, building, and flying the world's first successful airplane. They're considered American heroes who pioneered aviation technology. But, at the same time they were getting off the ground, one inventor from the Finger Lakes was exceeding in the same arena. Located in Hammondsport, New York, near the base of Keuka Lake, The Glenn H. Curtiss Museum tells the story of one inventor who achieved a long list of world firsts. Some of those achievements are precisely why some historians aren't quick to hand exclusive hero status to the Wright Brothers.
To check off a few firsts of our own, two buddies and I soared down to Hammondsport in Steuben County to learn more about the legendary local inventor.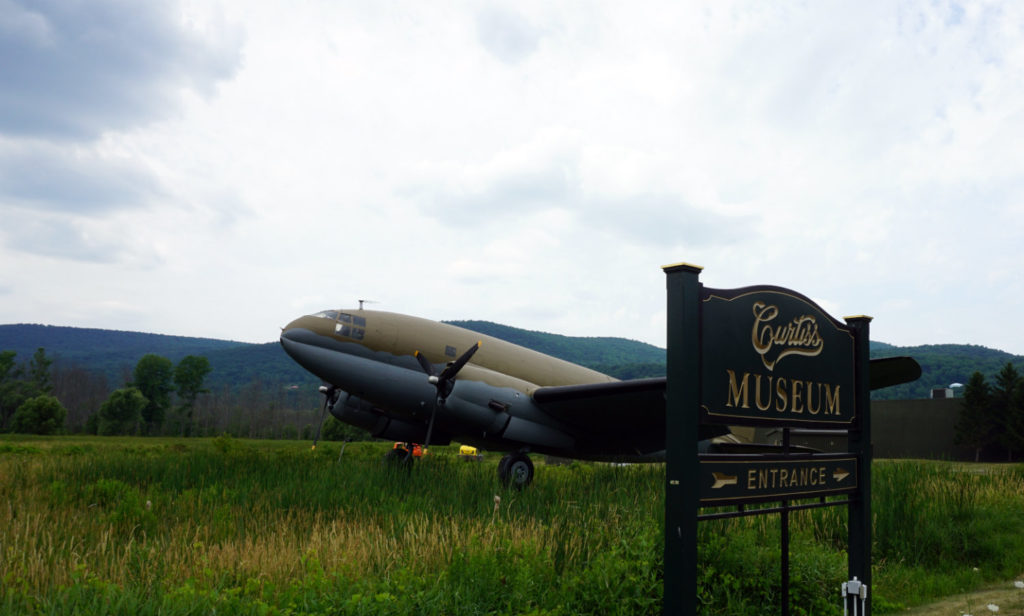 A Hometown Hero
Glenn H. Curtiss was born right in Hammondsport on May 21, 1878. He only attended school through 8th grade, but that didn't hold him back. His mechanical curiosity was enough to land him a job at the Eastman Dry Plate and Film Company. It was then that Curtiss learned to ride a bicycle to get around Rochester.
A self-guided museum tour begins in the lobby with a bit of this early history. Just inside the welcome area, a bicycle exhibit shows technologies that bicyclists contended with in the early years. Curtiss quickly became an advocate for bicycle awareness, but wasn't content with the speed that his own legs could provide. He began adding combustible engines to his bicycles, and was soon selling his bicycles in a few shops that he'd opened.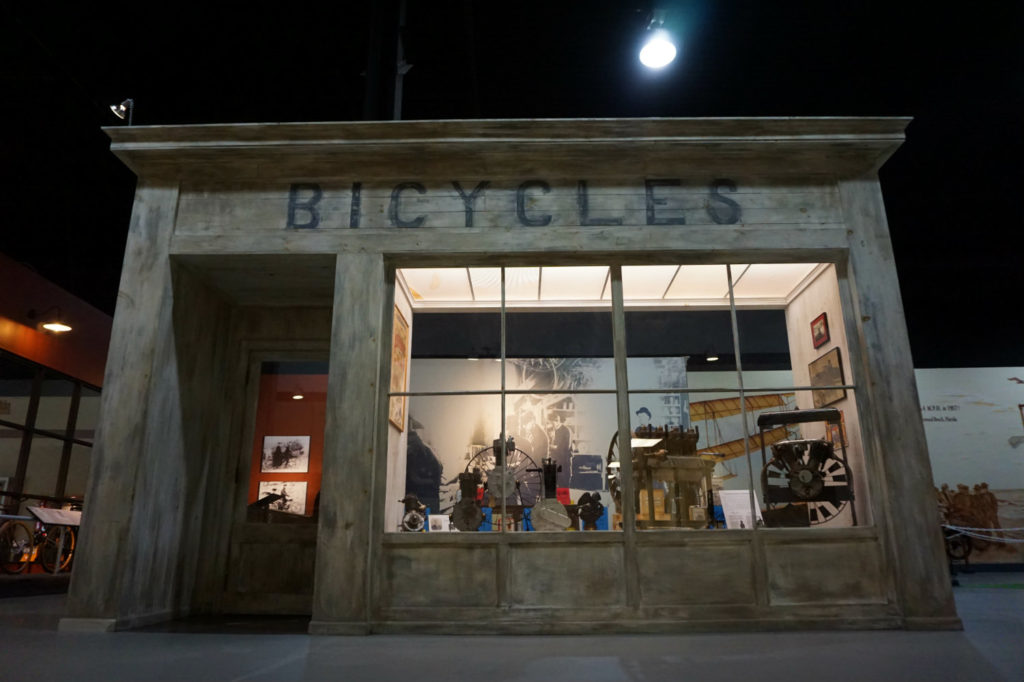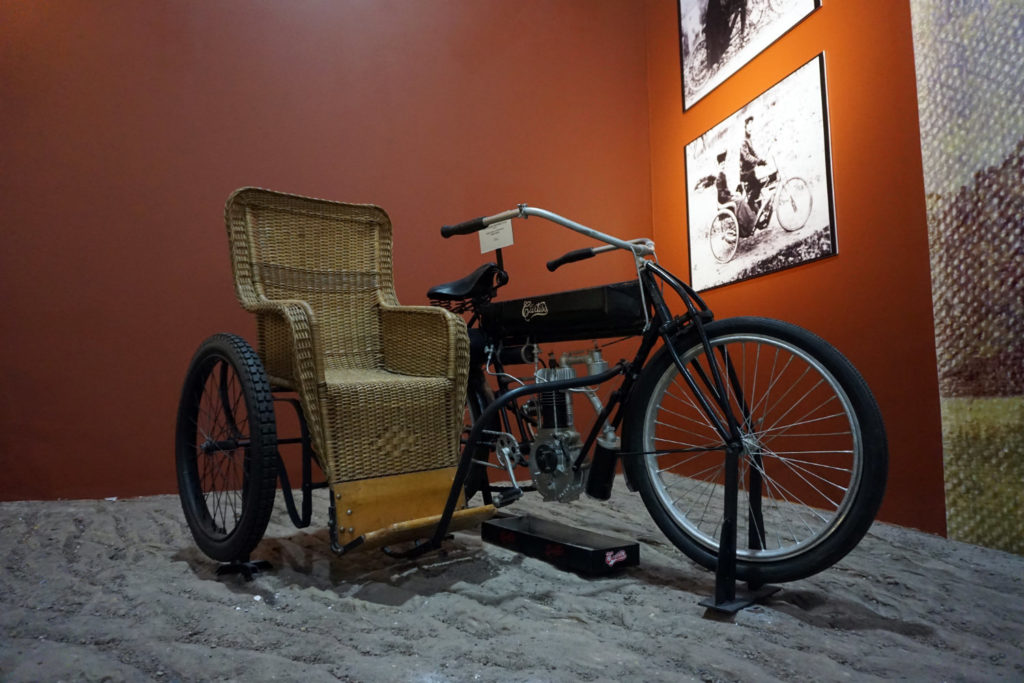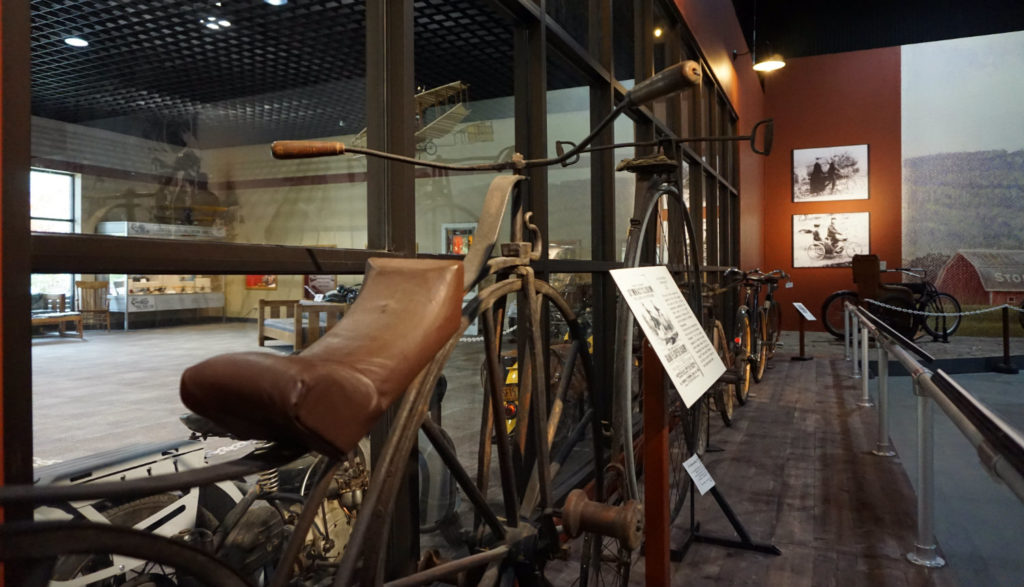 Early on, visitors are led to Curtiss' invention of the world's first v8 engine. Even today an 8-cylinder engine is impressive for a car, but back then it was unfathomable. In 1907 when Curtiss showed up at a motorcycle race in Florida with his invention, officials refused to let him compete. No one needed convincing that a v8 powered motorcycle was fast, but they didn't want the responsibility of what could only be certain death.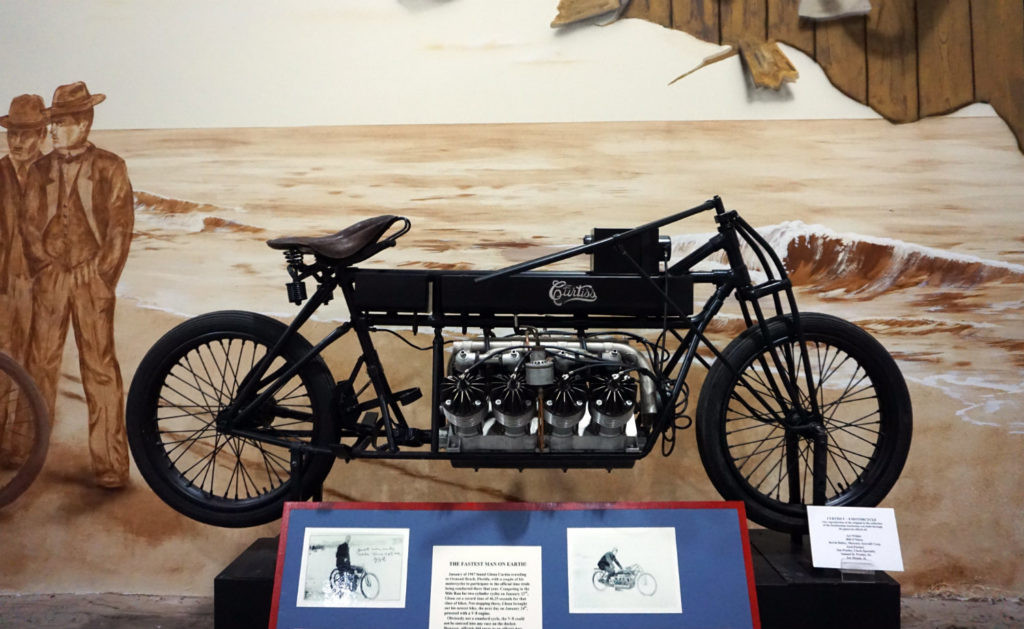 They did, however, allow Curtiss to take a separate run and gave him an official time. His motorcycle accomplished the 1-mile run at an astonishing 136 mph hour. Nearly as fast as he completed the run, word spread that the Finger Lakes inventor was now "the fastest man in the world". With that stunt, the legacy of Curtiss' daredevil inventions had taken flight.
Getting Things Off the Ground
Rounding the corner of the motorcycle exhibit is Curtiss' June Bug II airplane. It was inspired by a request from Alexander Graham Bell, who had caught wind of Curtiss' prowess for engine building. Bell had created a team of experts known as the Aerial Experiment Association (AEA) and wanted Curtiss to join them. Throughout the next section of the museum, we're introduced to the groundbreaking aviation advancements that the AEA created.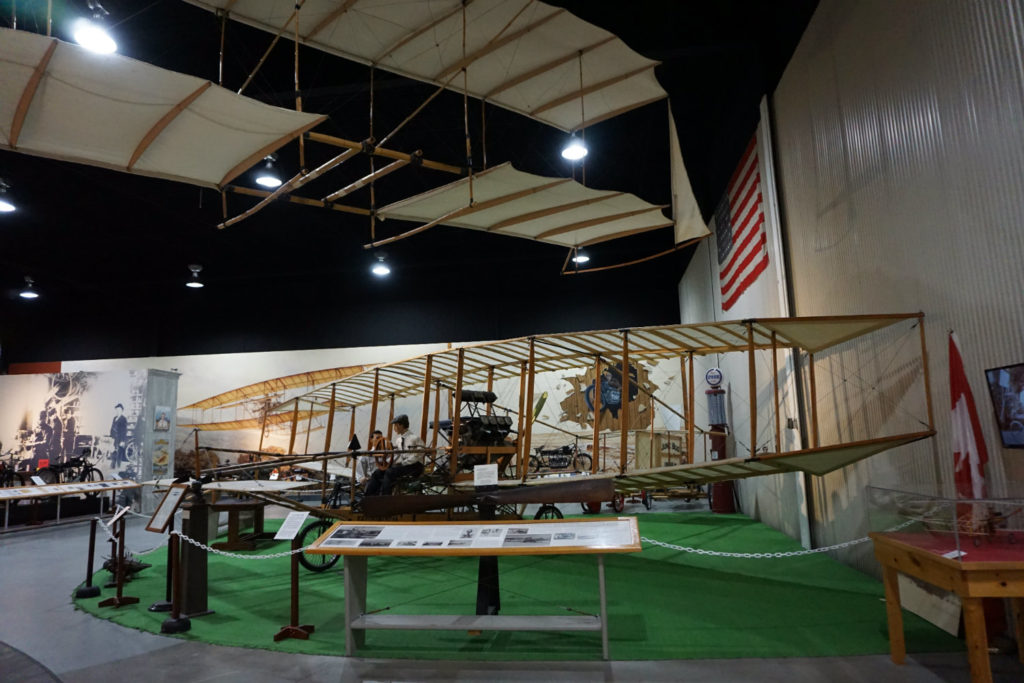 You'll find an in-depth explanation of the AEA's battle with the Wright Brothers in the film playing in the center of the museum. During our visit, we probably did things out of order, so I'll offer a tip here: hit up the film first! While seeing planes and reading plaques is informative, after seeing the film, we ended up going back to look at the planes for some of the details mentioned.
With the influence of Alexander Graham Bell, and a team of mechanically inclined inventors working together, the AEA made incredible headway with flying. While the museum as a whole had a big impact on me, one of my biggest takeaways is that I had no idea Alexander Graham Bell spent so much of his time in the Finger Lakes!




Yeah, That's Wright…
On July 4, 1908, Curtiss flew the very first publicly announced flight in America, right in Hammondsport. It was a feat that didn't sit well with the Wrights, but Curtiss continued to outdo even himself. In 1910, Curtiss accepted a challenge posed by Joseph Pulitzer to make the first flight between two major U.S. cities, and traveled the 137 miles from Albany to NYC. That contest won him a $10,000 prize.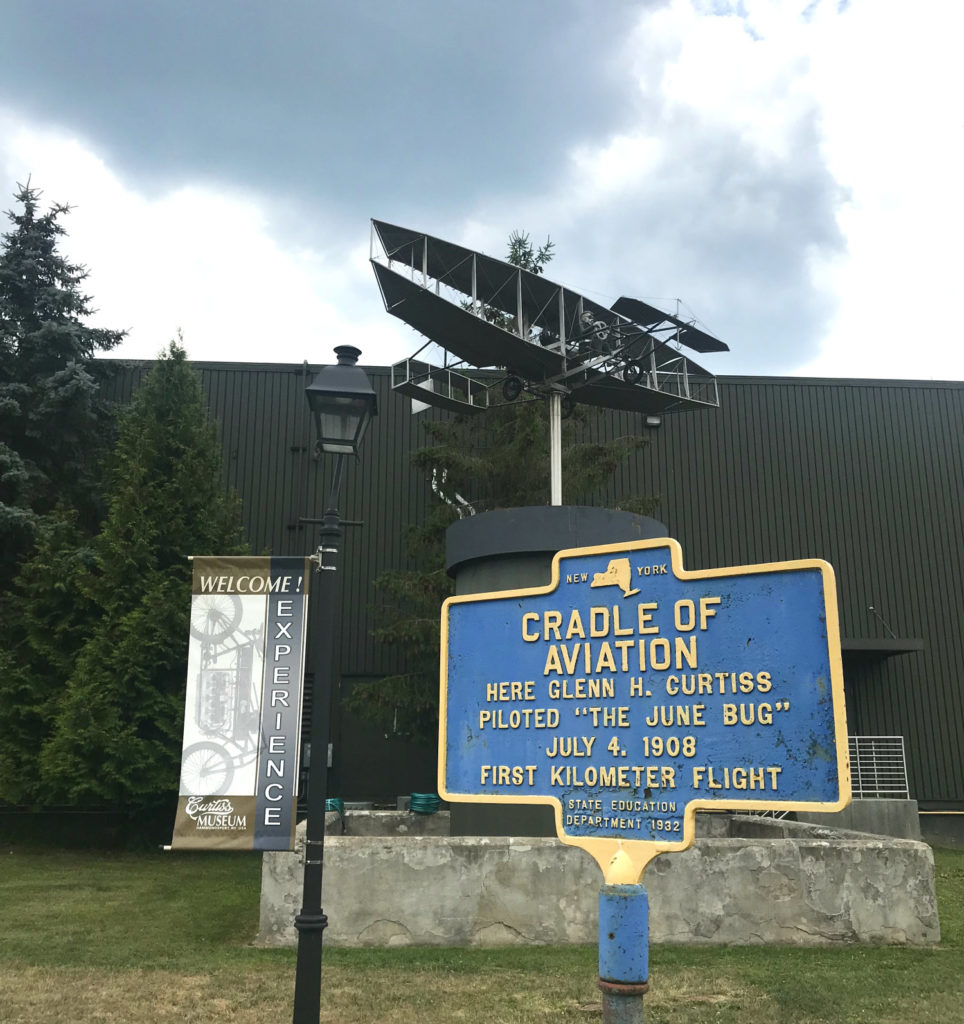 As the sole American contestant, he beat 40 other pilots in a race in France. He is also the one who convinced the U.S. Navy that planes could take off from a deck, inspiring the aircraft carrier. He is responsible for the first seaplane. The Curtiss Museum is crammed with an amazing collection of artifacts from Curtiss' career that seems to go on forever.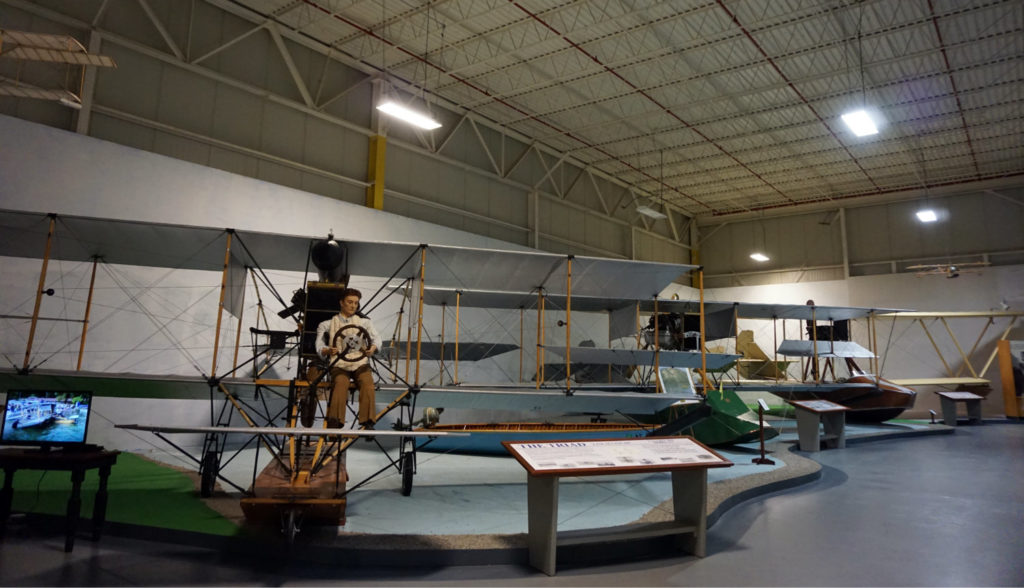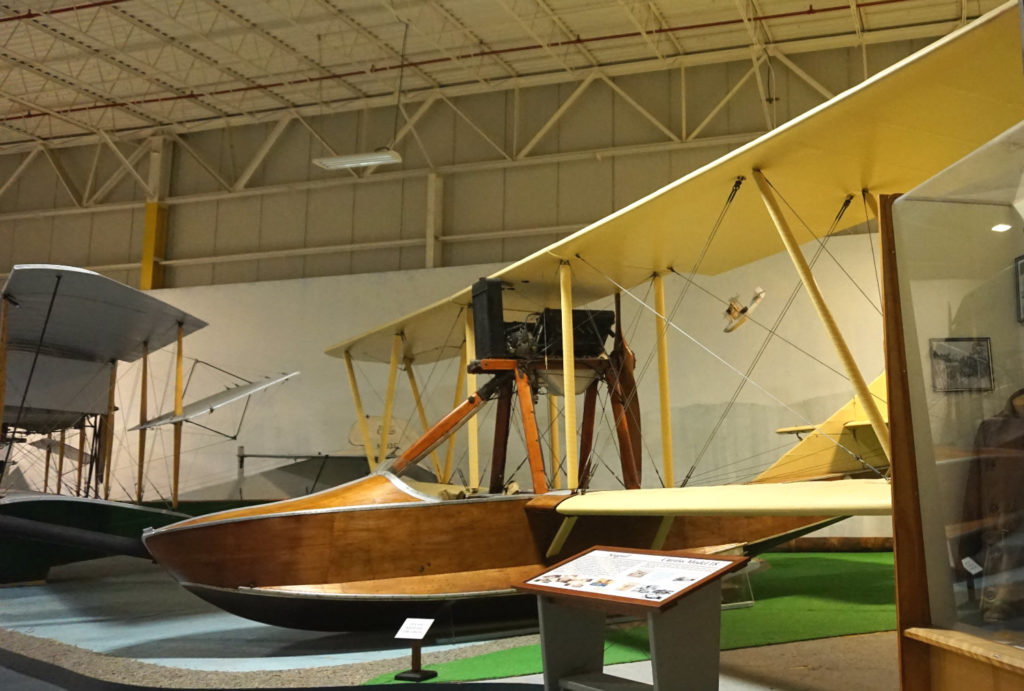 While the Wrights had made some incredible achievements, many historians believe that once they flew, they may have rested a bit on their laurels. Curtiss, on the other hand, continued to blow minds around the world. The Wrights were incensed, and not only made legal trouble for Curtiss, but essentially stifled innovation in the process.
In the days after visiting, I've been wondering if the legend of Glenn H. Curtiss isn't that he was mechanically inclined, or an amazing inventor. What has struck me about his story, is that nothing seemed to stand in his way. He continued to innovate and improve even when forces attempted to clip his wings. As a result, Curtiss' list of achievements is as large as his namesake museum in Hammondsport.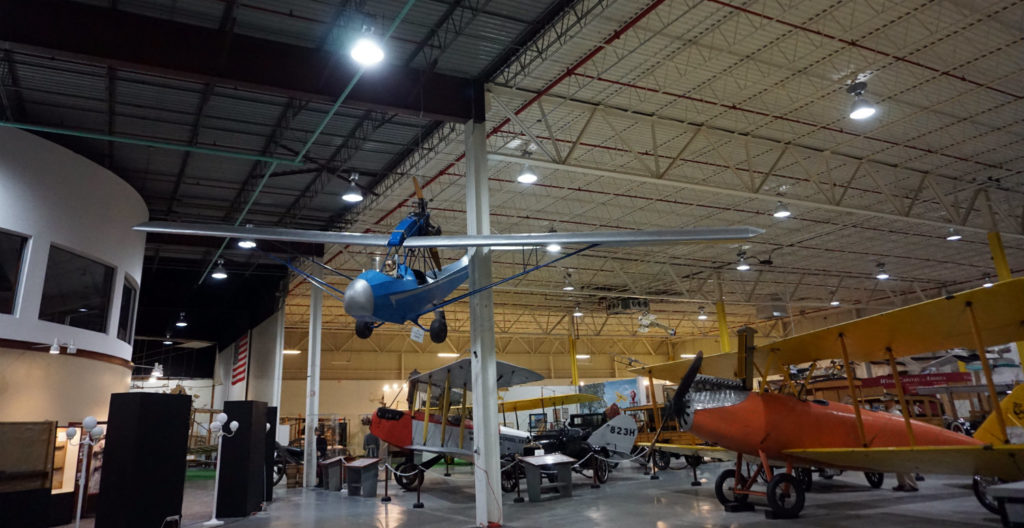 Big Enough for a Runway
With model planes suspended from the ceiling and full-sized planes filling a large section of the museum, you'd expect the exhibit space to be large. But, it turns out that it's absolutely enormous. In fact, the building is the former champagne storage facility for Henri Marchant Brands, a division of the Taylor, Great Western and Gold Seal Winery. The Curtiss Museum does well re-purposing the cavernous building with an endless list of interesting artifacts.




Beyond the plane exhibit, the Curtiss Museum offers a peek into engines, a 5th-wheel aerocar, boats, more motorcycles, vintage cars and even Finger Lakes wine history. Then, there is a restoration room where a crew is bringing a P-40 airplane back to life. The sheer magnitude of the Glenn H. Curtiss Museum is astounding.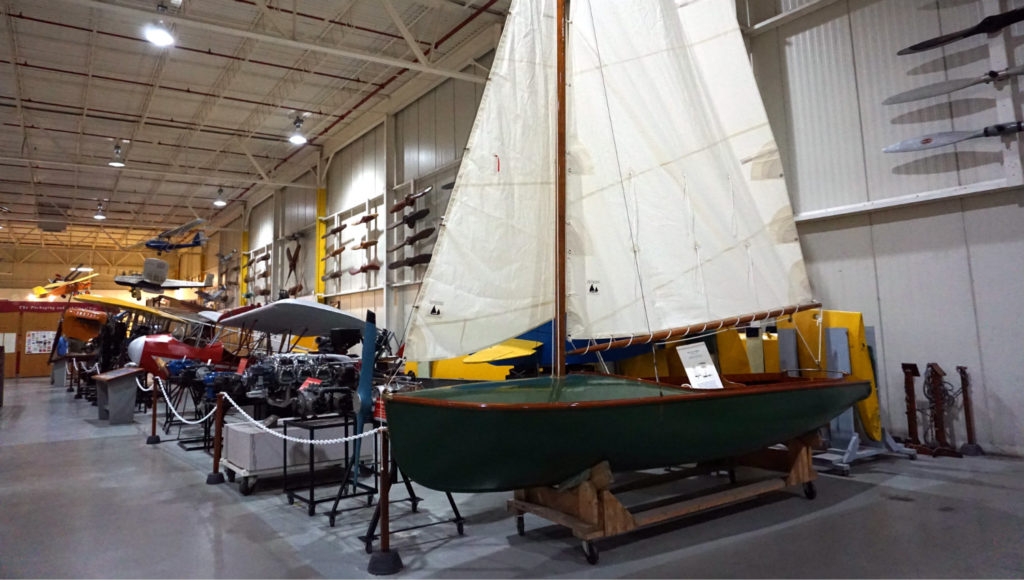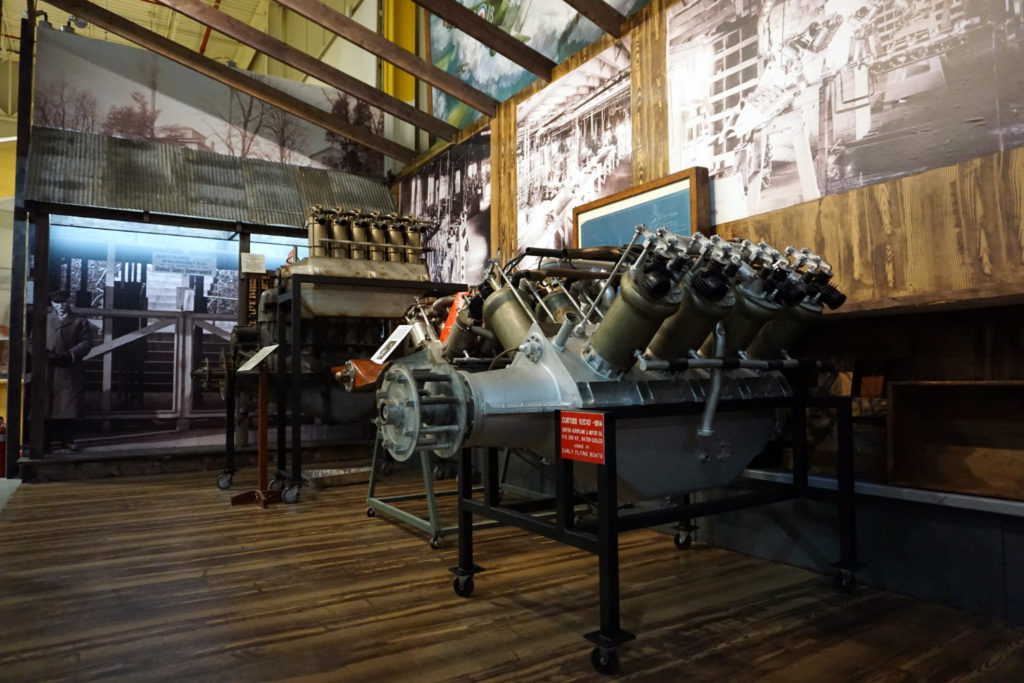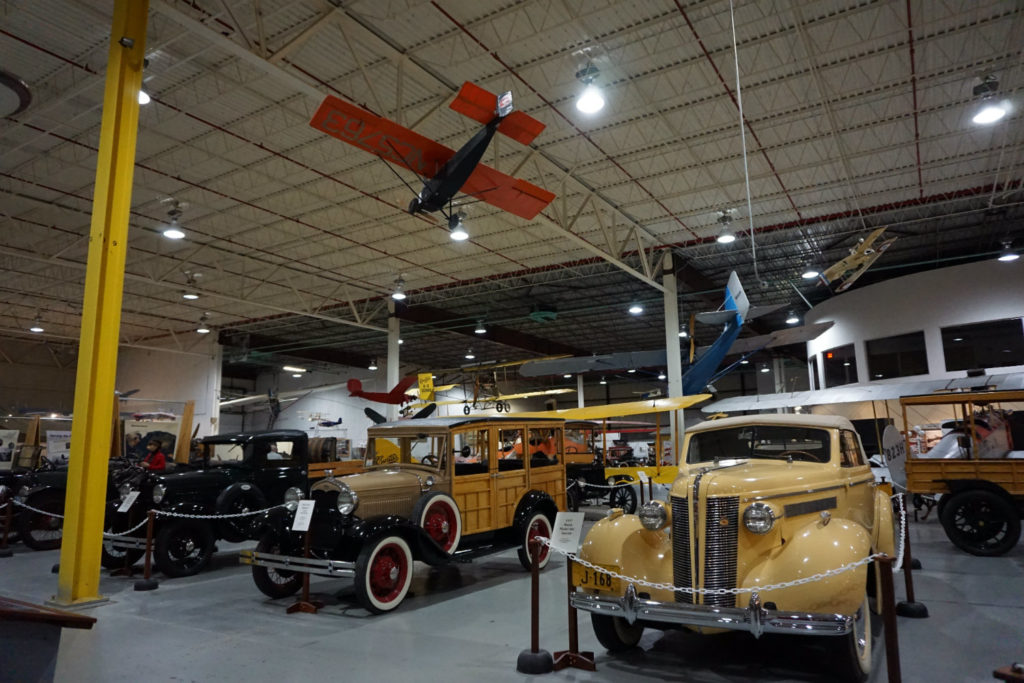 Whether you're a fan of local history, a gear head, or even in need of a quick break during a Finger Lakes wine tour, I strongly suggest checking out the Glenn H. Curtiss Museum in Hammondsport. For information on visiting, you can checkout their website here.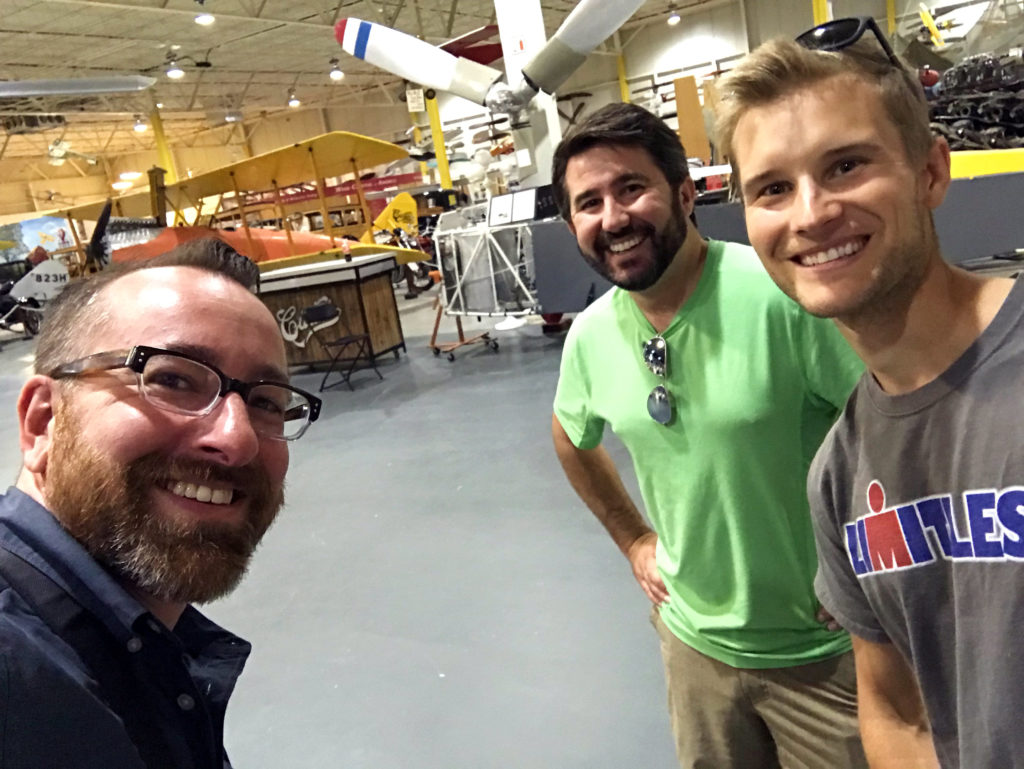 Myself, Matt and Andrew had a great time!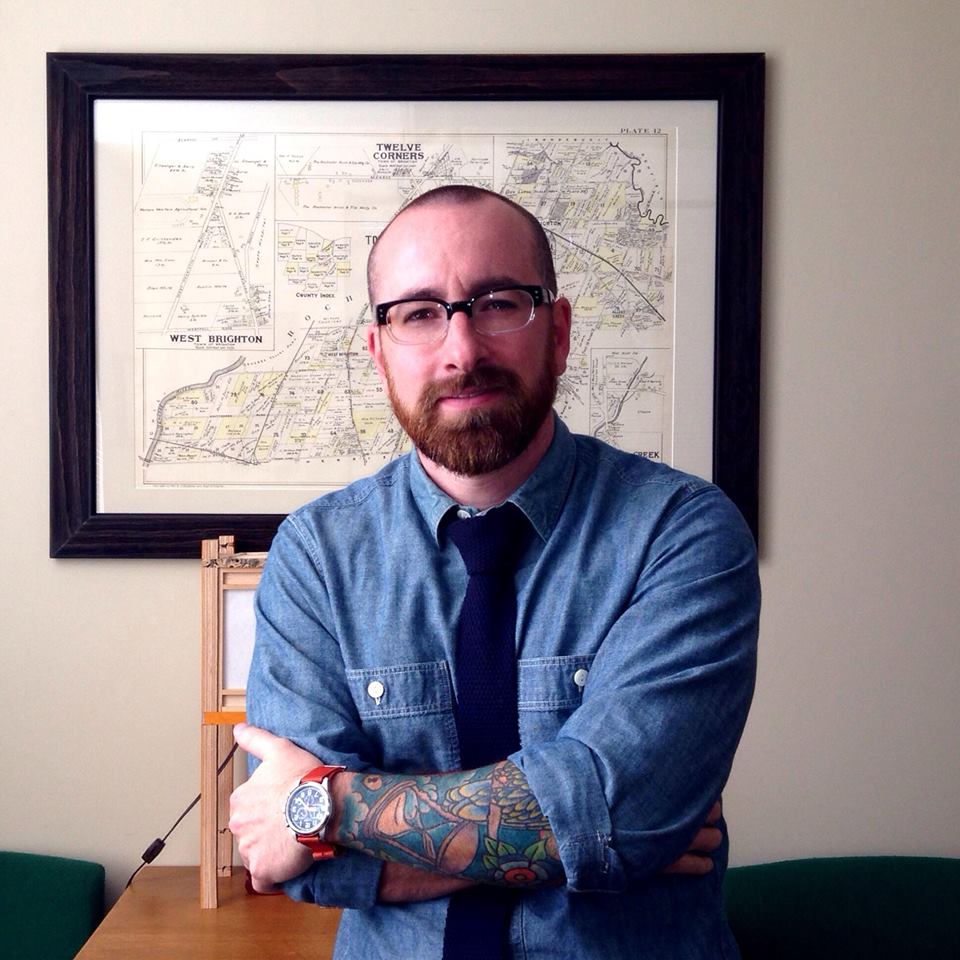 Chris Clemens is the Founder/Publisher of Exploring Upstate. From his hometown in Rochester, he spends as much time as possible connecting with the history, culture, and places that make Upstate New York a land of discovery. Follow him on Twitter at @cpclemens