If you're visiting an Amish or Mennonite market in Upstate you're bound to discover some unique items. Here are five of my favorite unique things to get while visiting the Mennonite-owned Sauder's in Seneca Falls.
by Chris Clemens
Upstate has always had a large Mennonite and Amish population, but that grew about ten years ago. As the cost of farmland in certain sections of rural Upstate was particularly low, it became attractive for families to move here from Ohio and Pennsylvania.
Those new families added to the exceptional representation of Amish and Mennonite owned businesses we already had.
You'll notice the telltale signs of Amish or Mennonite farms in the Chautauqua-Allegany and Finger Lakes regions in particular. You'll see horse-drawn buggies on backroads, commuters on bicycles, and plenty of farms.
With all those working farms we also get really great markets. You can get fresh baked goods, locally-raised meats, naturally grown produce, and tons more. One of the markets known far and wide is Sauder's, located in Seneca Falls–and it's not just a market, it's kind of a destination.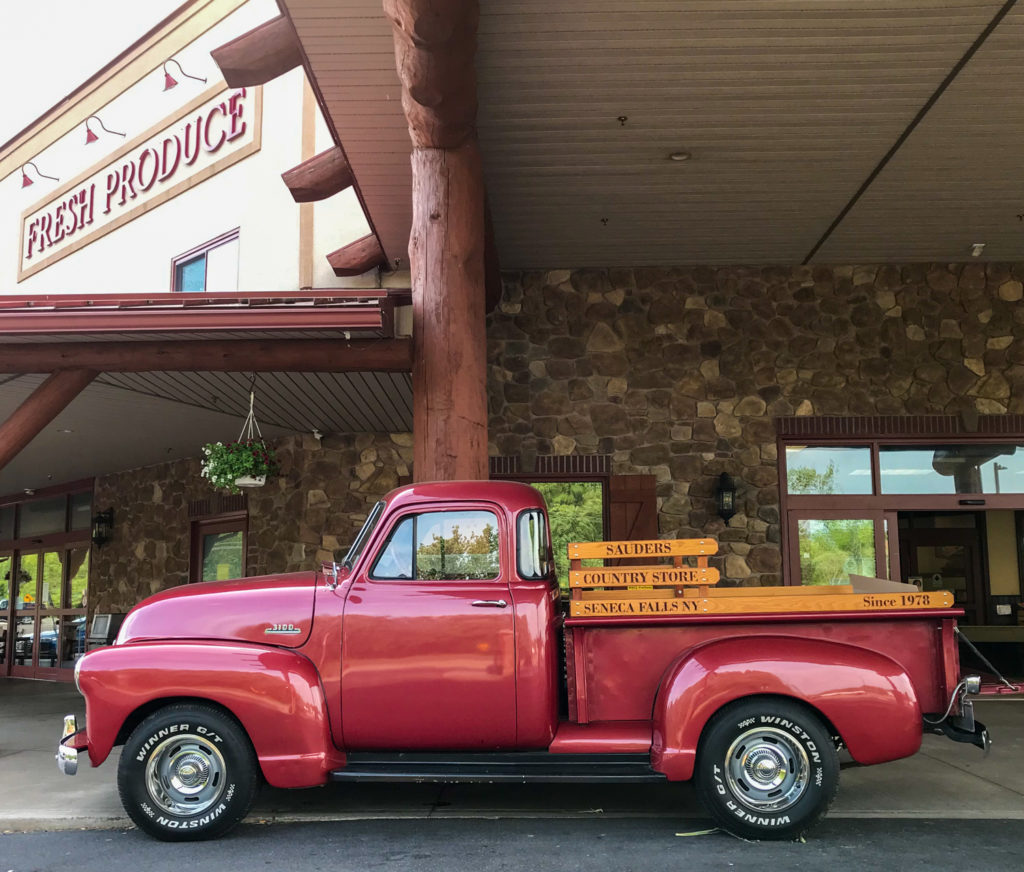 Sauder's In Seneca Falls
Mennonite John Sauder Sr. moved to Seneca Falls in the late 1970's from Lancaster County, Pennsylvania. He immediately set out to create a specialty foods and book store in his new home town. Over the following decades, Sauder's Market has grown to include a working deli, bakery, and even a prepared foods cafe.
Just a handful of years ago they expanded to accommodate their growing customer base. In 2015 the store added 39,000 square feet, nearly tripling their space. For comparison, the average Aldi's store is about 16,400 square feet.
With everything from fresh produce to frozen pizzas, Sauder's is absolutely as impressive as it sounds. But, shopping at a Mennonite-owned market means you'll have access to some items you'll never find at your average market.
Amish-style butter rolls, lebanon bologna, and mustard beet pickled eggs are among the unique items you'll find in most Amish and Mennonite-owned markets.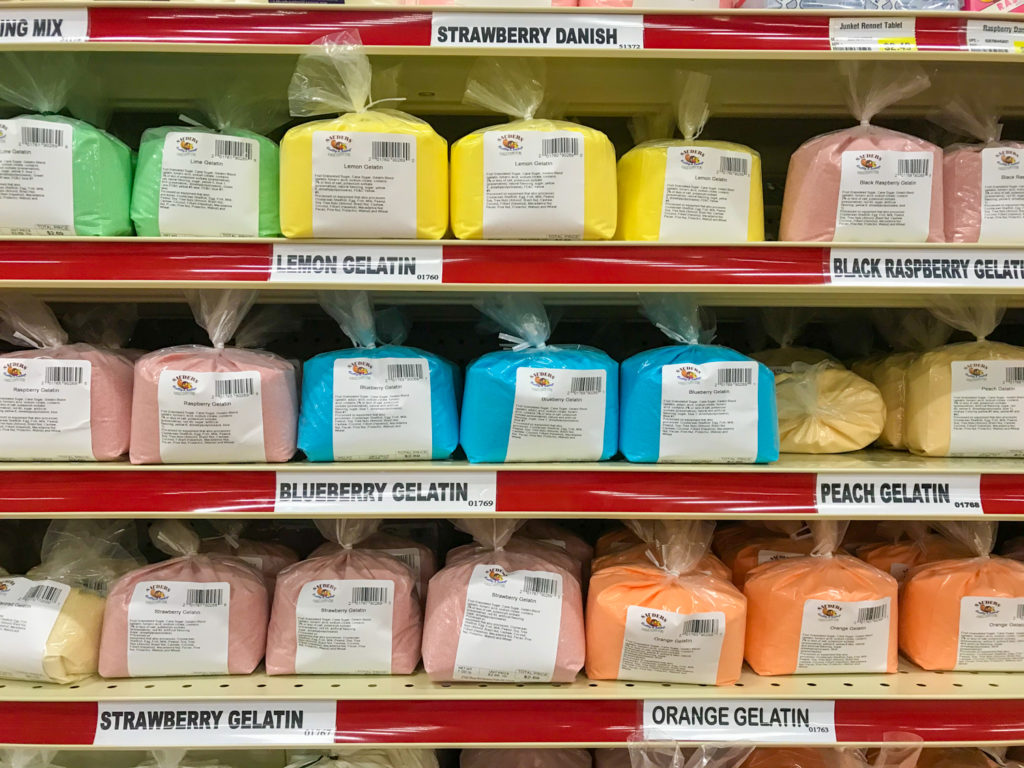 Since COVID-19 has doing more grocery shopping than restaurant-visiting, I've upped my Sauder's visits this year. Here's just five of the most unique items I've found while shopping there in 2020.
Five Unique Items To Try At Sauder's
Scrapple
You might not know what scrapple is, and depending on your adventure level, you might not even want to know. But one of the cool things about farm cuisine is that no part of an animal is wasted. Scrapple is a traditional Pennsylvania Dutch staple that uses all those parts. Instead of being scrapped they found their way into a type of pork loaf.
Scrapple is made by combining butcher scraps like pork hearts and beef stock with cornmeal, spices, and wheat flour. They mix it all to create a mush that is formed into a loaf. The best way to serve it is by slicing it up and pan frying the slice. That way you get a nice brown crust on each side.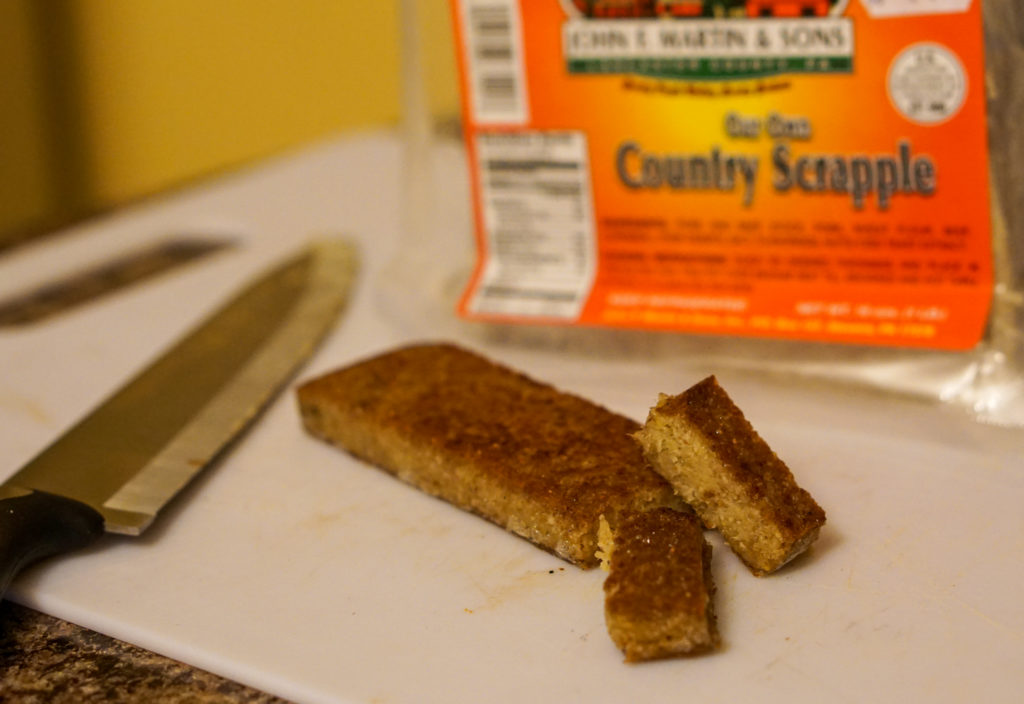 I've been told that the best way to eat it is with ketchup, but I've also been told maple syrup. I have no idea which one is right.
Cereal Marshmallows
You've probably had Lucky Charms at least at some point in your life. You've likely found yourself wishing you had more marshmallows and fewer oats. Or, maybe you didn't want any of the oats and just a bowl of marshmallows.
It's okay, no one is judging you.
Thanks to the fact that so many items in Amish and Mennonite markets are available in bulk, you can get a whole container of just cereal marshmallows. Toss these in hot chocolate to make it magically delicious or, top an ice cream sundae with them.
(Or, just eat them by the handful on your drive home.)
Chow Chow
Aside from the fact that it's a lot of fun to say, Chow Chow is one of the Amish and Mennonite market items that you'll find no matter which state you're shopping in. What's particularly interesting though is that Chow Chow will vary by region.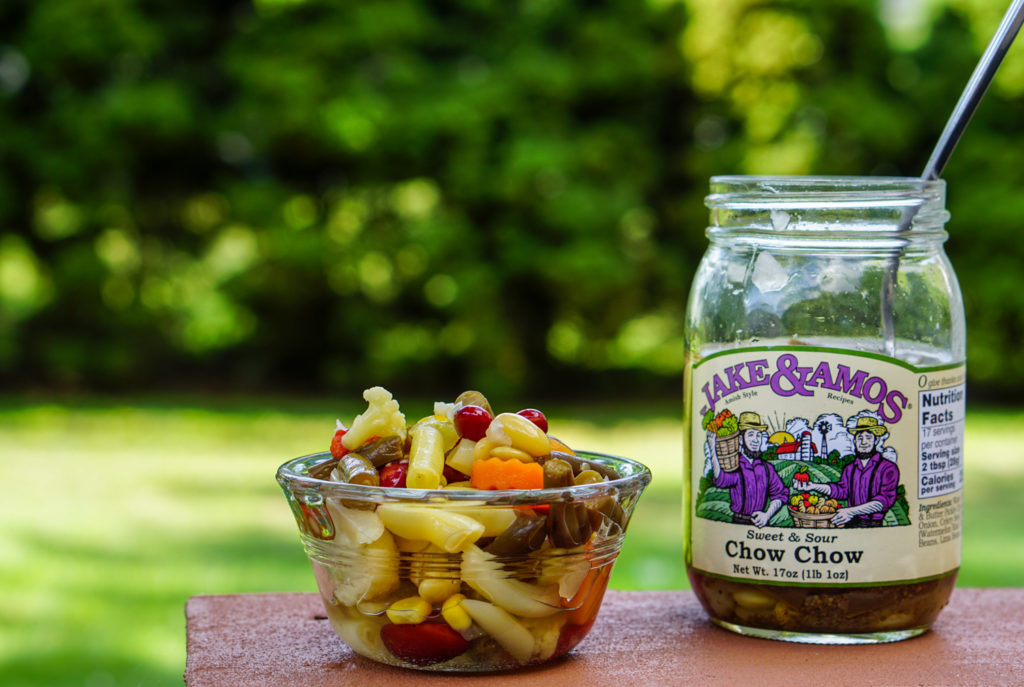 There is a southern type of Chow Chow, which is more of a relish looking condiment. Then, there's a northern variety, which is closer to chopped up pickled vegetables and sometimes confused with Piccilli. It originated in China, but over time has found its way into the hearts (and stomachs) of some North Americans.
As you can probably guess, at Sauder's you'll be able to be to find both versions.
Duck Eggs
Maybe they're not incredibly unique, but I know I can't get them in a regular supermarket. Duck eggs are way bigger than chicken eggs so there's more egg white and a much larger yolk. Because of their size and a duck's diet being so different from a chicken, the flavor of a duck egg is more intense and a bit fattier.
Spotted Duck Creamery near Penn Yan makes frozen custard using duck eggs and the rich, smooth texture totally sold me. Since falling in love with their frozen custard, I've been using duck eggs to cook at home and really loving it. I've found them available at a few farms, but Sauder's seems to always have them in stock when I visit.
Take note though, duck eggs are definitely bigger, so there's a little learning curve to cooking with them. I typically soft boil a chicken egg for about 4-5 minutes, but I've found a duck egg usually takes about 8-9 minutes. If you like a runny yolk, duck eggs are for you.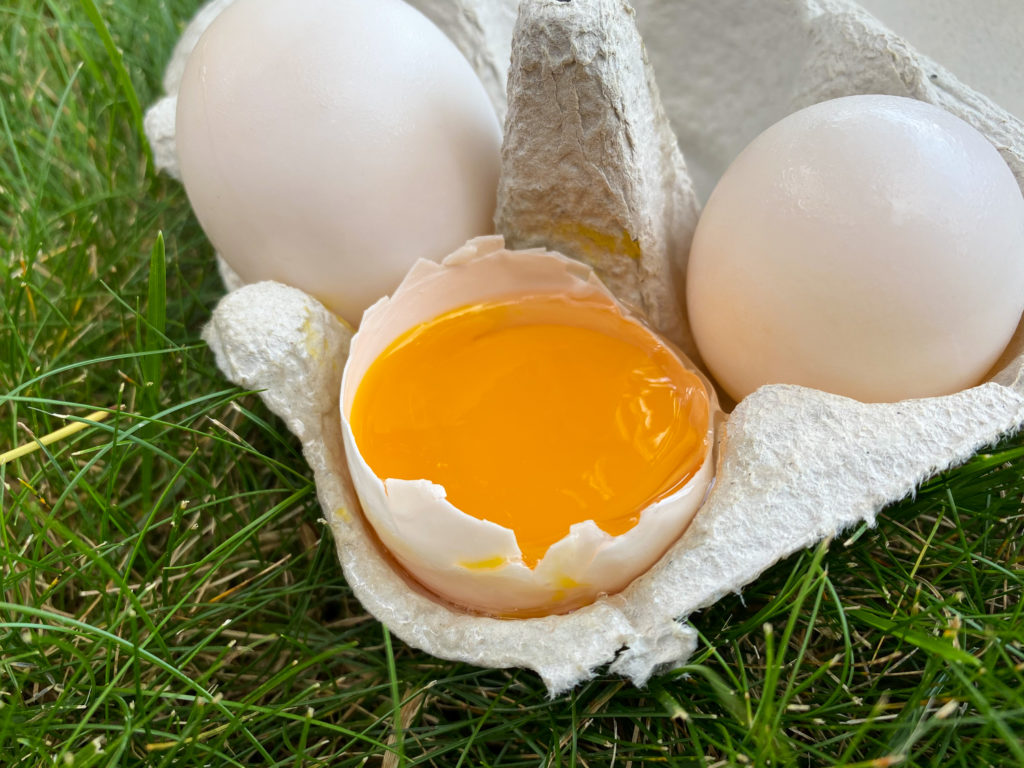 Shoofly Pie
Sauder's has a whole bunch of pies available ranging from pecan to triple-berry. The other cool thing about Sauder's pies is that they come in great little single-serving sized pies so you don't have to go overboard if you don't want to. While you're in the pie section, keep an eye out for shoofly pie.
Shoofly Pie is a traditional Pennsylvania Dutch recipe that dates back to the 1880's. It's basically a molasses crumb cake baked in a pie crust. It's believed the origins of the recipe actually date back to 1876 when it was made as Centennial Cake to celebrate the 100 year anniversary founding of the United States. About a decade later, the pie crust was added, and ever since, Shoofly Pie has built a steady following in certain parts of the country.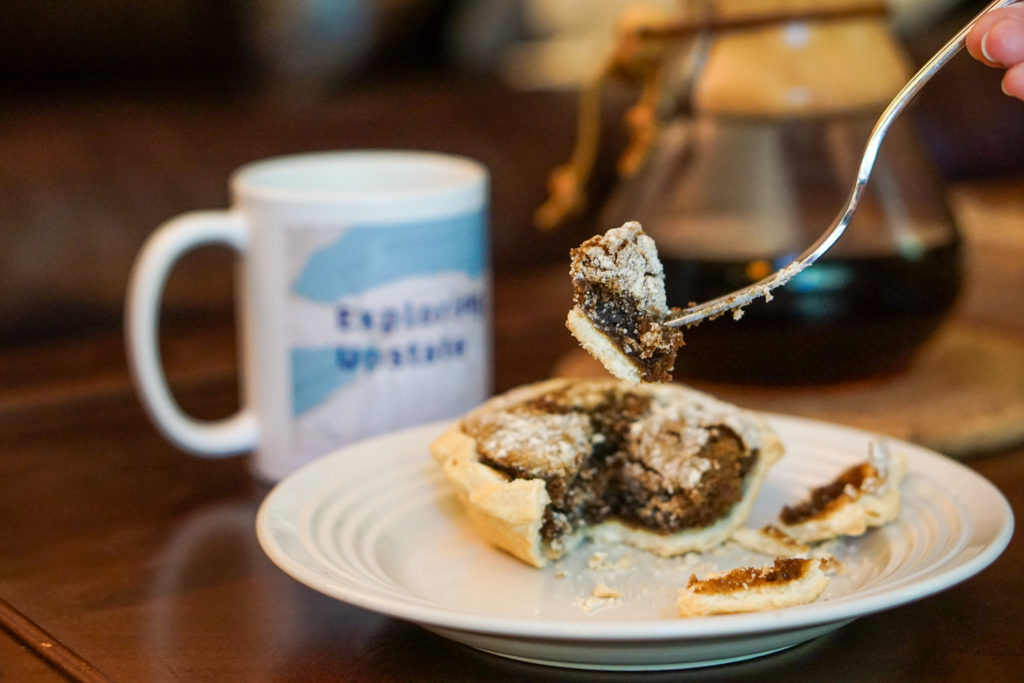 Historians believe the recipe was somewhat a function of the seasons. Shoofly Pie doesn't have any eggs, and it's thought that's because chickens don't lay eggs in the winter. Instead, molasses stores just fine in the colder months, making this recipe easy to make happen.
Traditionally, it's served as a breakfast item to pair with coffee. Fair warning though, it's real sweet. If you normally sweeten your coffee, maybe you'll want to drink it straight if you're having it with your Shoofly Pie.
Visit Sauder's Store
You can find Sauder's at 2146 River Rd in Seneca Falls just west of the village. They don't have a website, but you can find info like hours and contact information on their Facebook page. They accept major credit cards and even EBT payments.
Be sure to checkout their furniture store located in the same parking lot!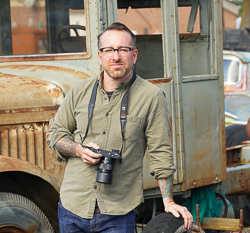 Chris Clemens is the Founder/Publisher of Exploring Upstate. From his hometown in Rochester, he spends as much time as possible connecting with the history, culture, and places that make Upstate New York a land of discovery. Follow him on Twitter at @cpclemens