Quick evening out to the Wayne County Fair in Palmyra for a Friday night of fair fun
by Chris Clemens
The Wayne County Fair in Palmyra has a long history, dating back to 1849. Since then, of course, it's grown quite a lot, but the family-fun, agricultural focus has remained since its inception. For this year, the fair theme was "Fair With A Golden Flair".
To capitalize on these last few days of summer, Friday night seemed like the quintessential type of August evening to walk around smelling cotton candy and taking in the sights.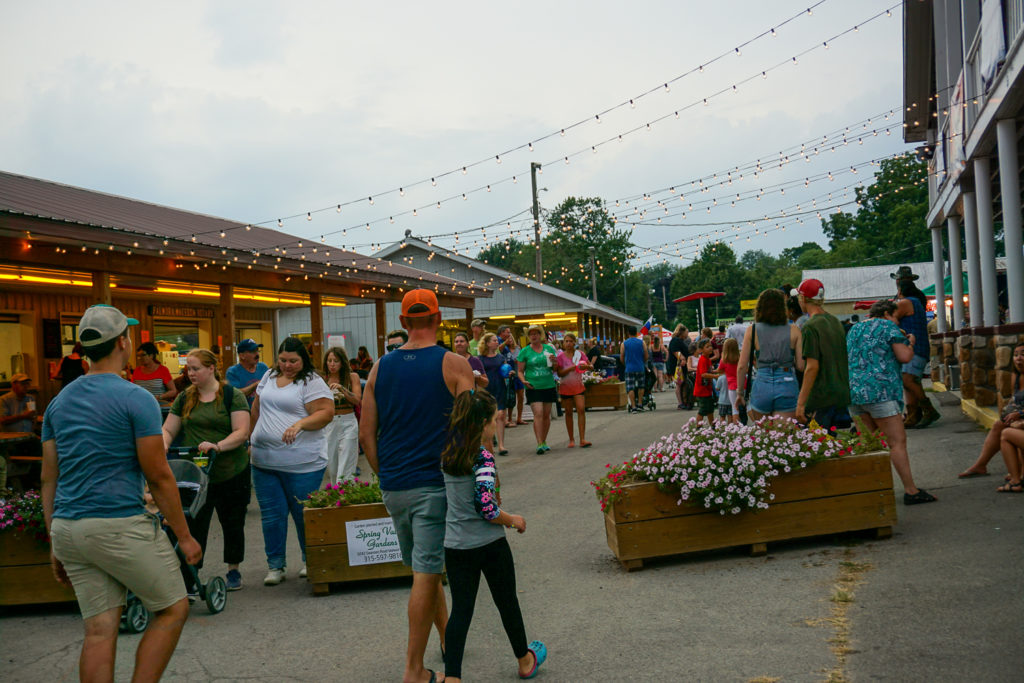 Wayne County Fair Buildings
Each of the permanent buildings on the fairgrounds in Palmyra feature different displays.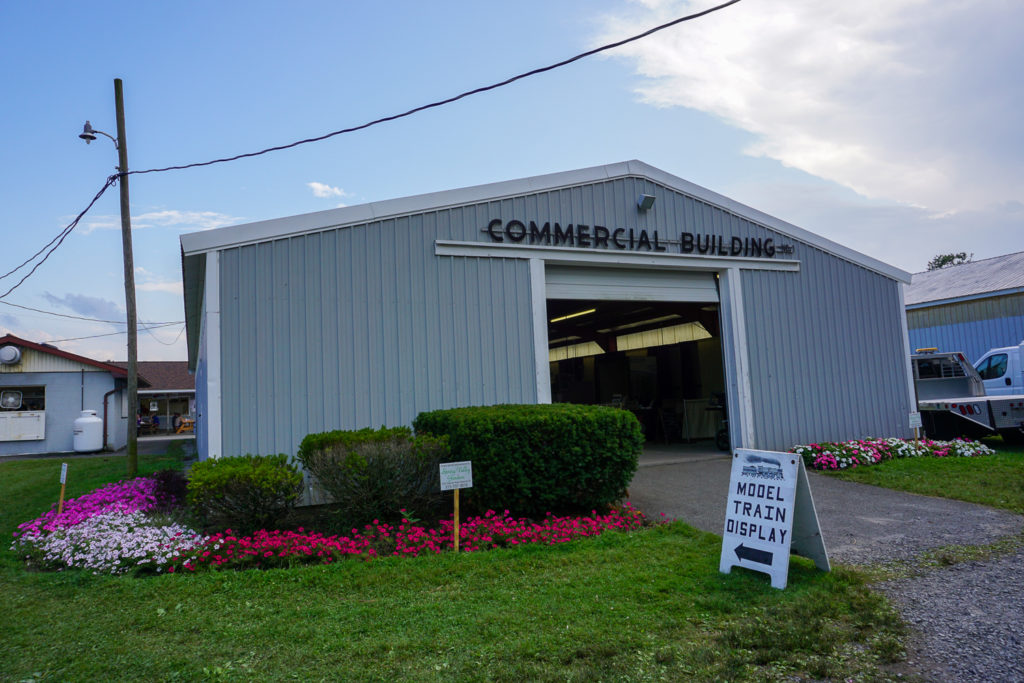 A working model train exhibit fills much of the commercial building.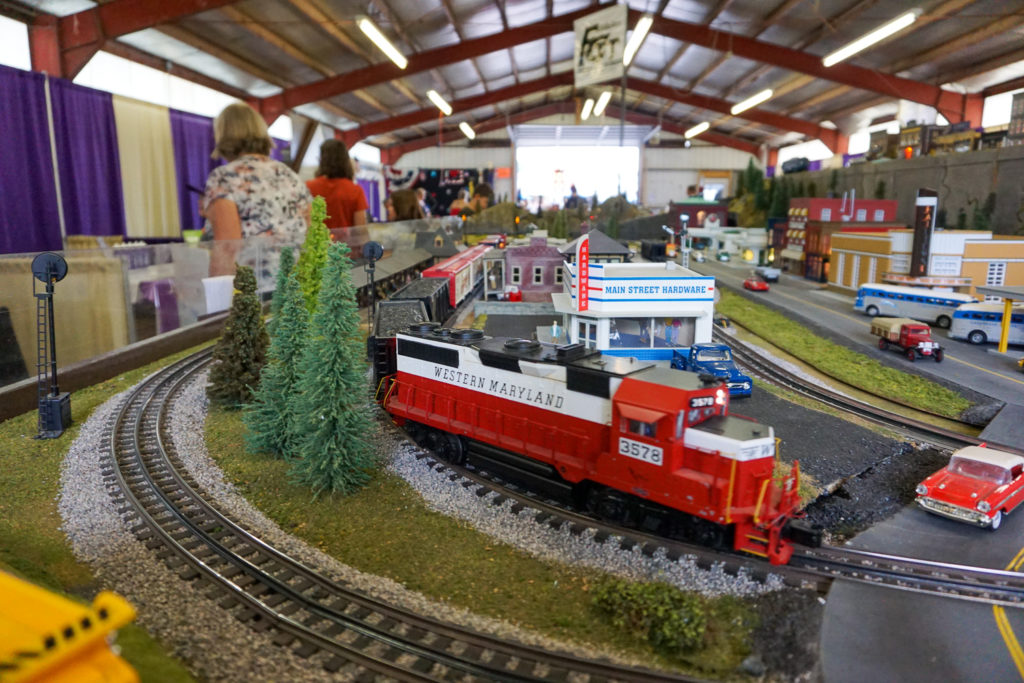 Other displays in the nearby buildings feature agricultural exhibits, and Wayne County history and culture.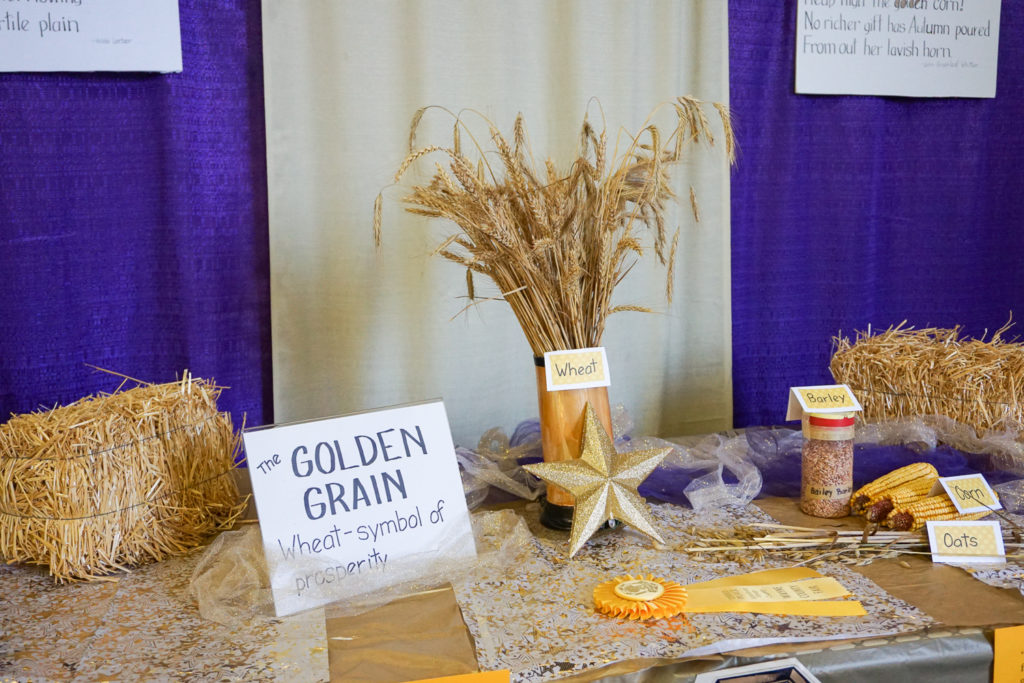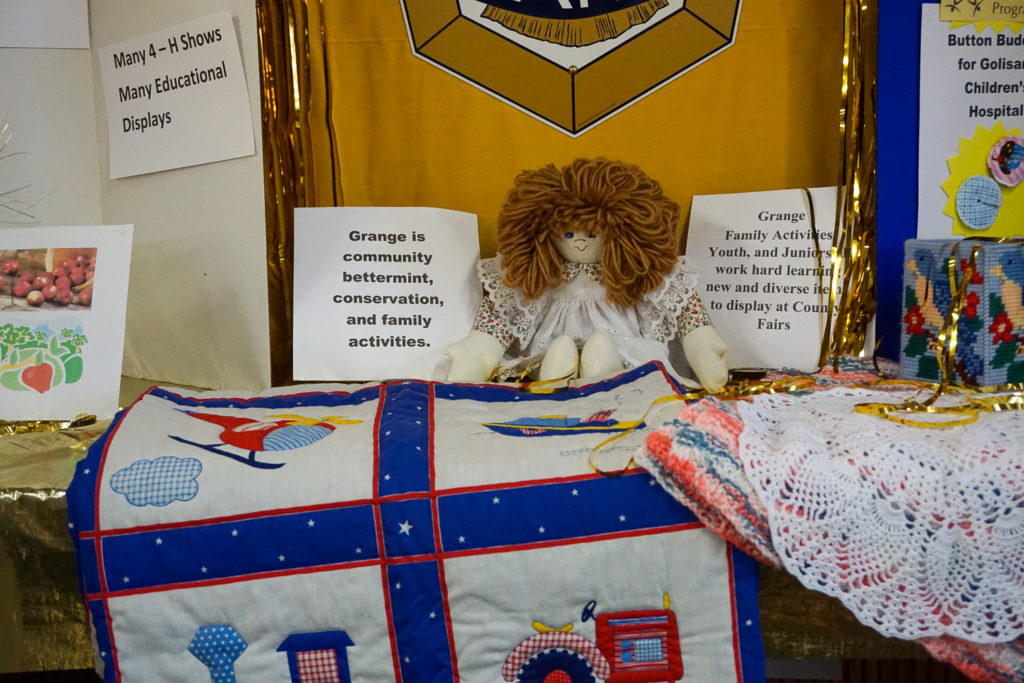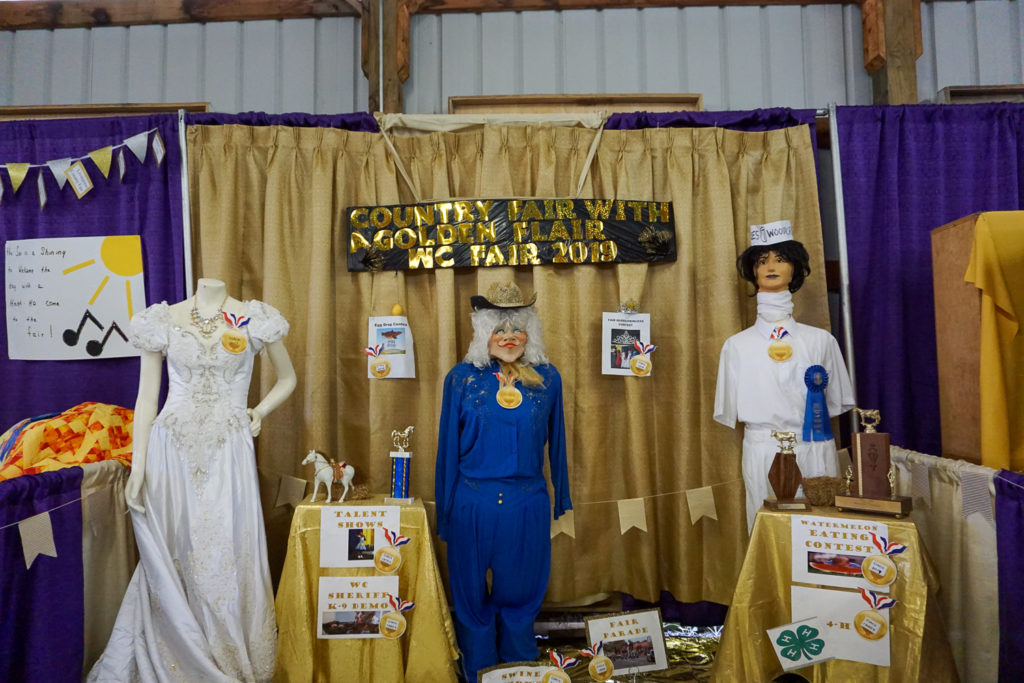 Rides and Fun
Plenty of rides for the kids!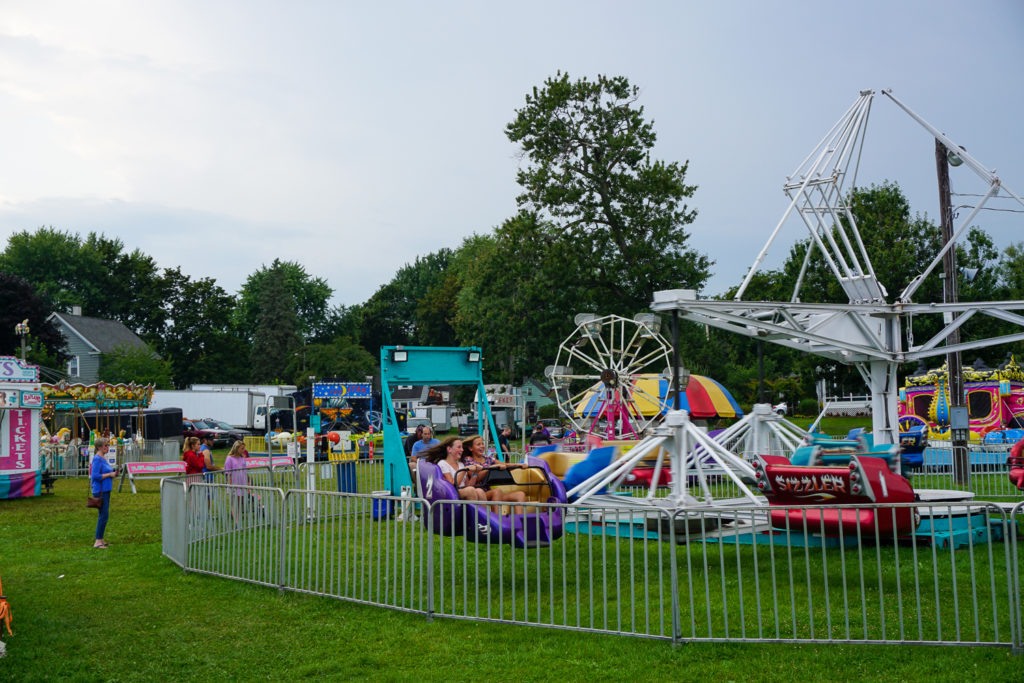 Contests and Judging
Like many fairs, Wayne County residents submit their prized items to be judged in categories.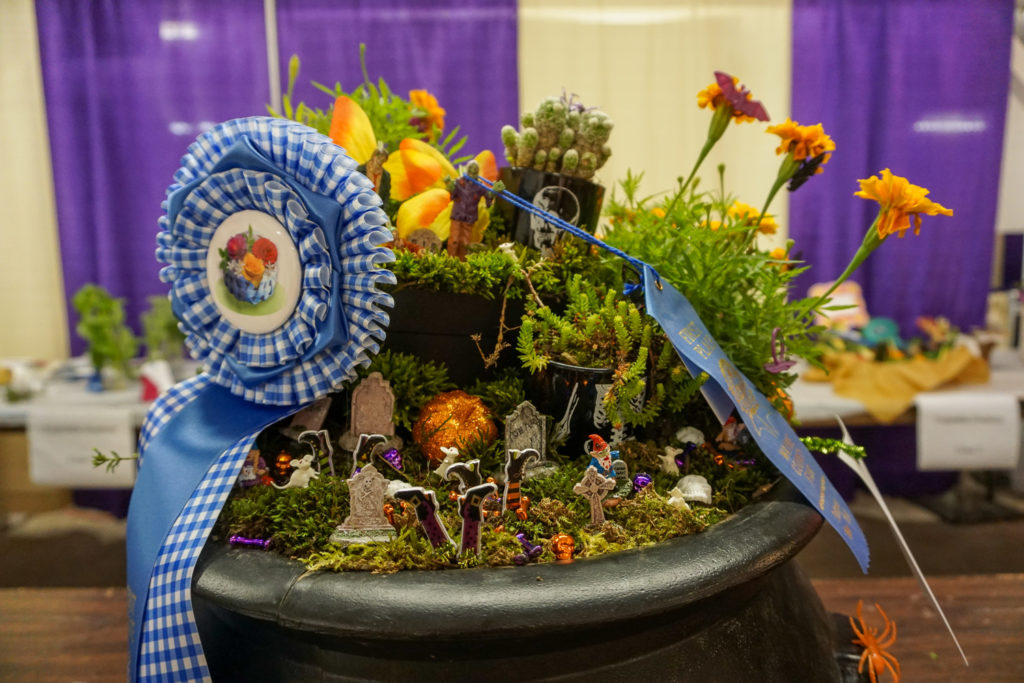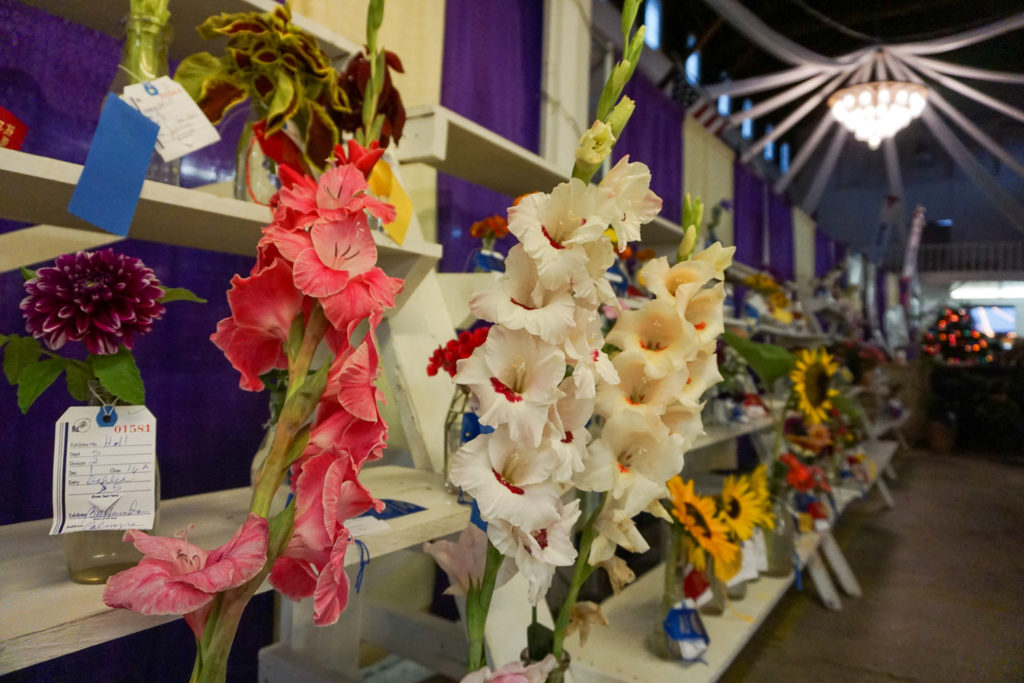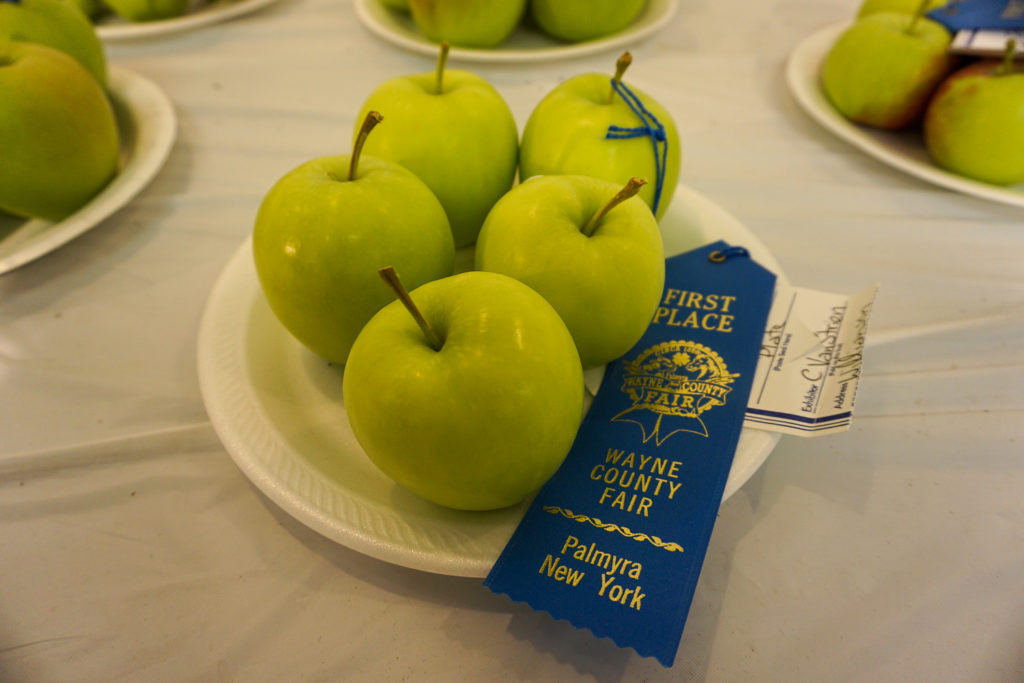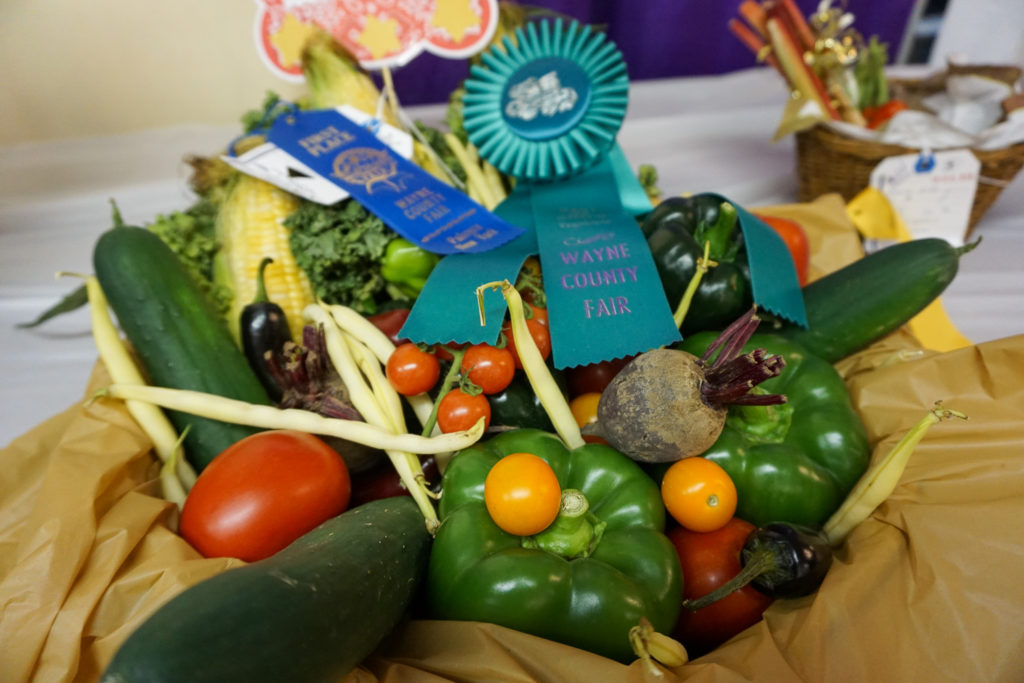 On Friday evening there was a scarecrow judging contest.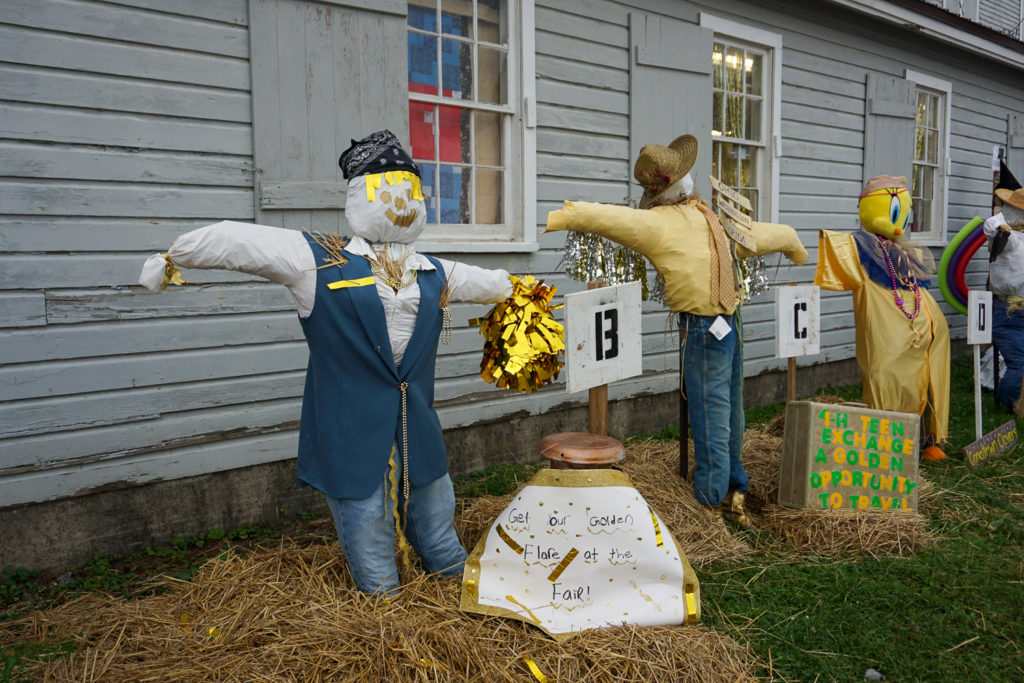 No crow is going near the crops that Judy Garland is guarding!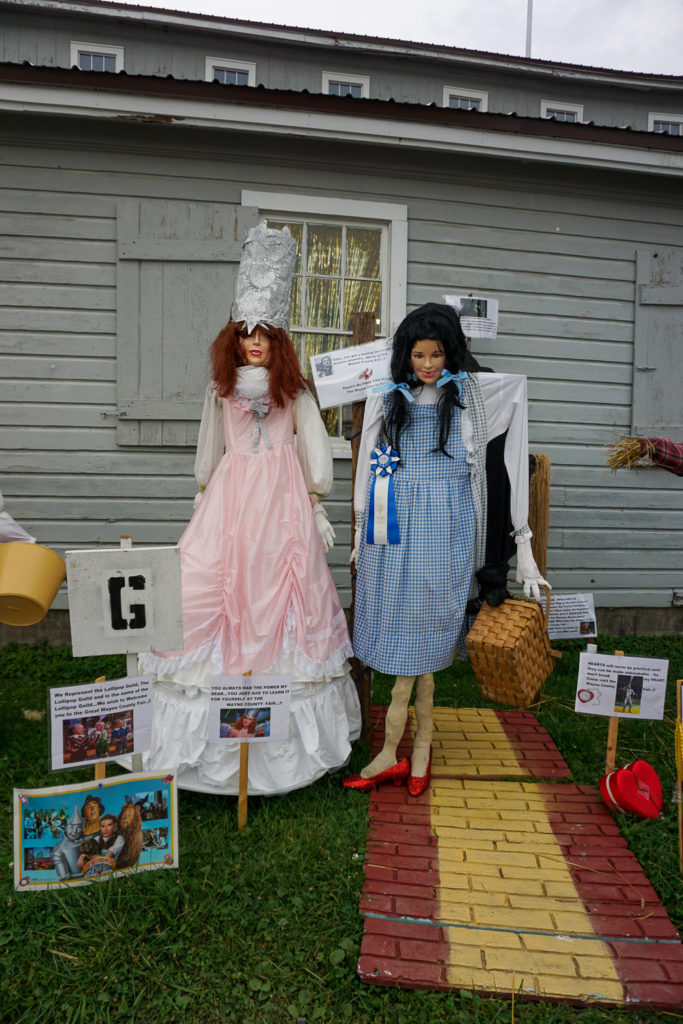 Animals
Like other agriculturally focused fairs, the one in Wayne County features an animal display where residents hope to bring home a blue ribbon.
Martin the Priya rabbit won a couple first place spots!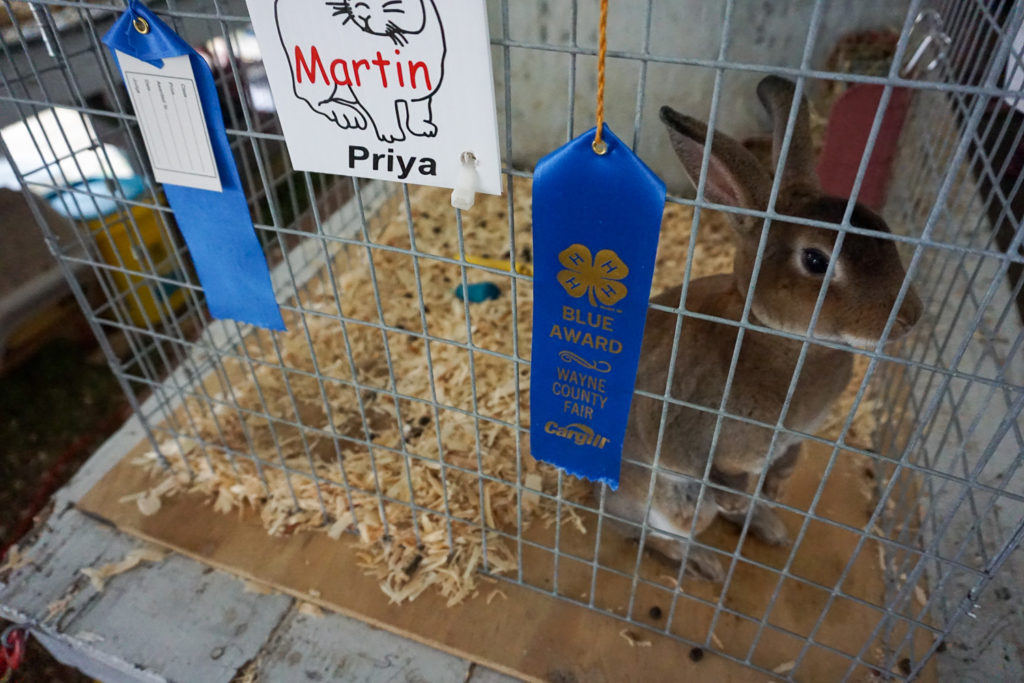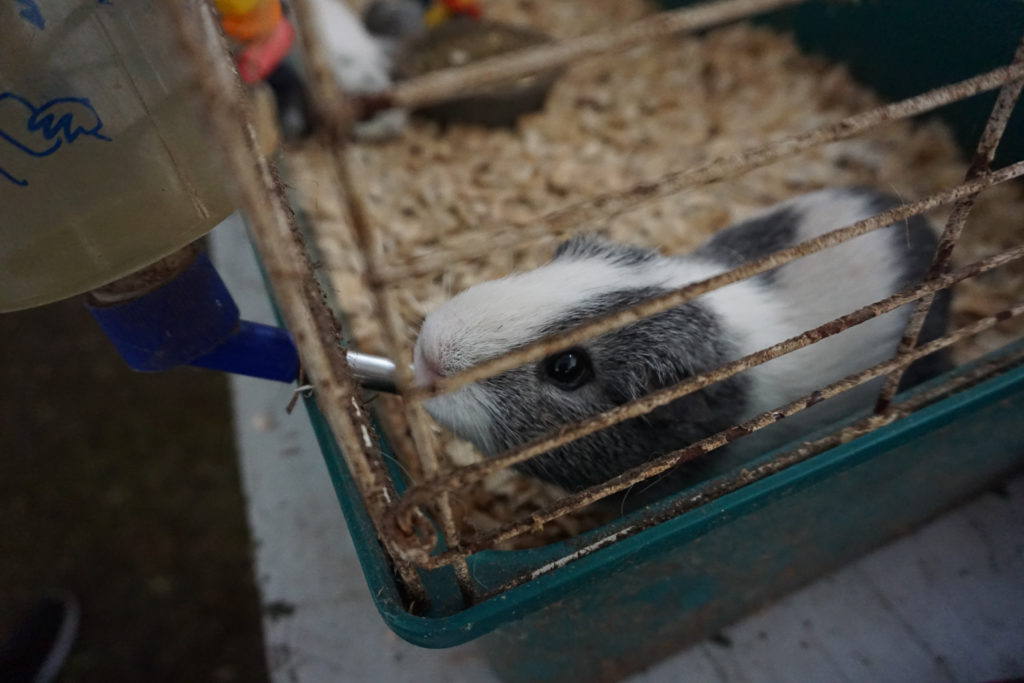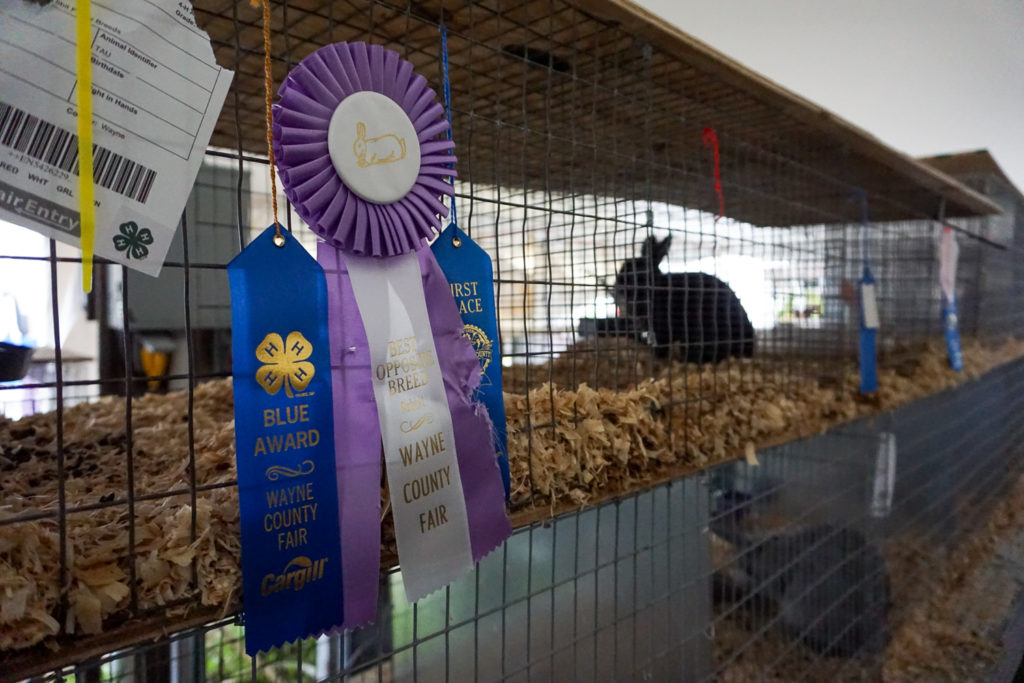 Wayne County Fair Food
Like most fairs, the Wayne County Fair featured plenty of food options.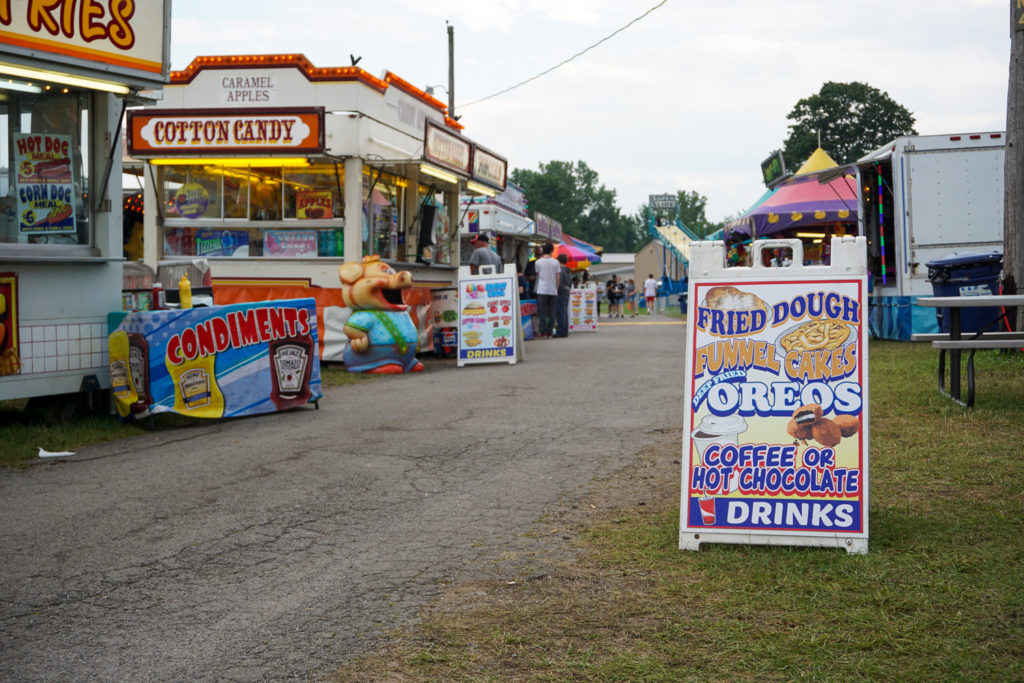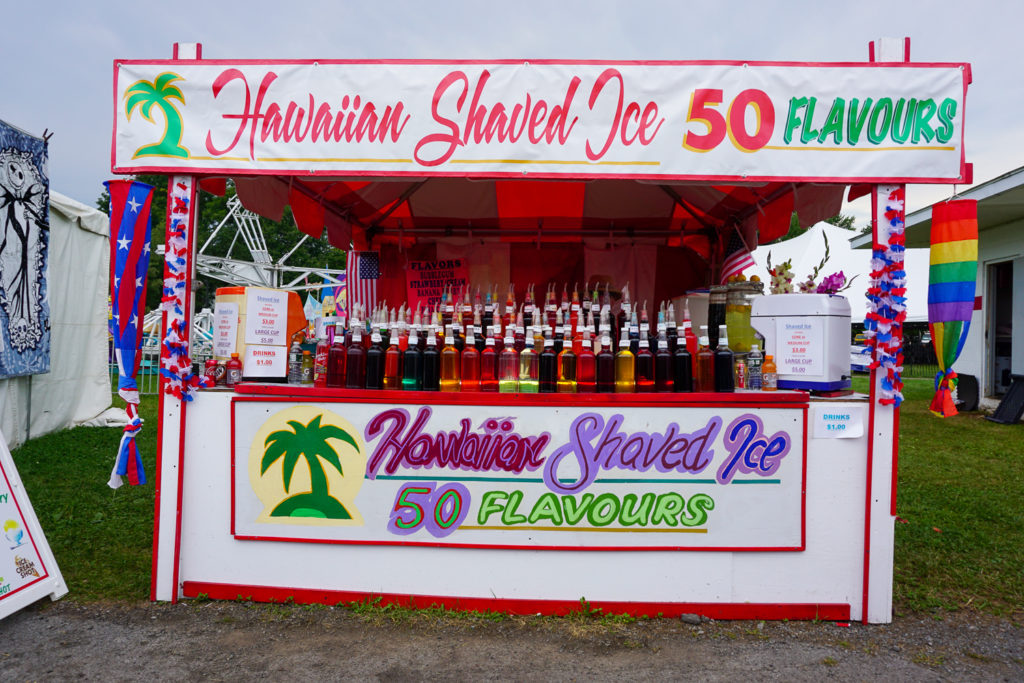 These "boba beakers" had cherry and blueberry teas with little fruit bobas for a $1.00 each.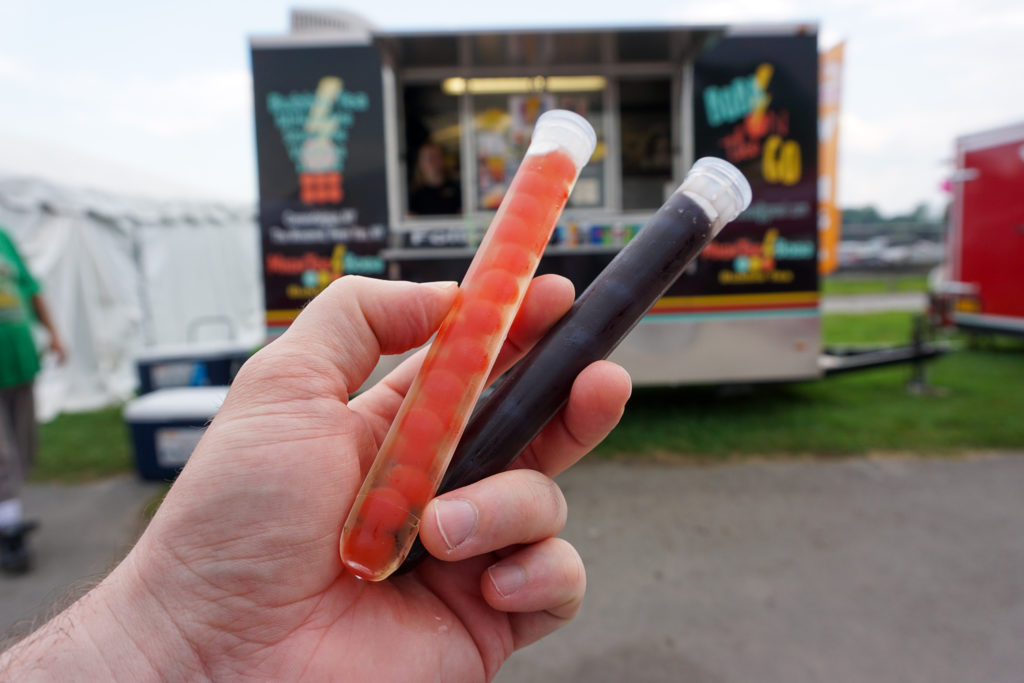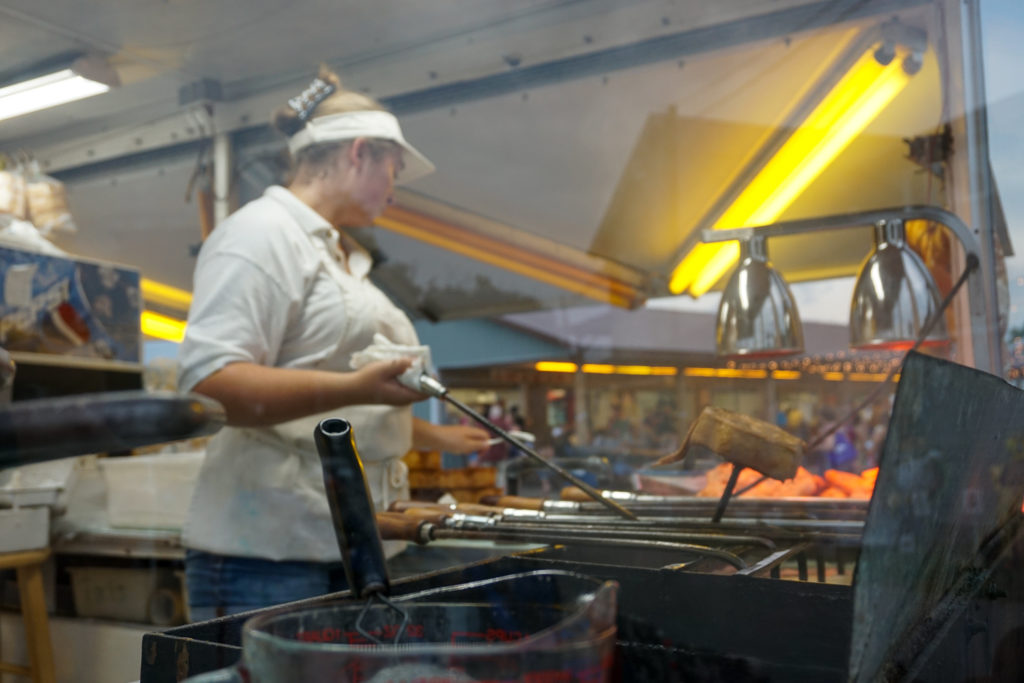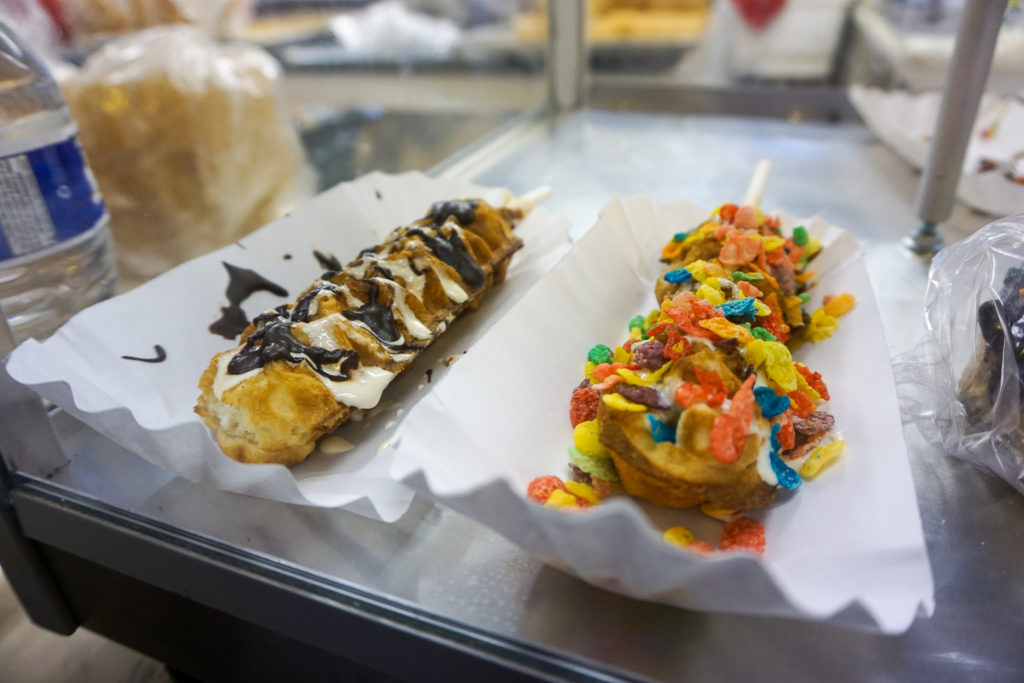 The chicken dinner with baked beans and salt potatoes is a fair favorite.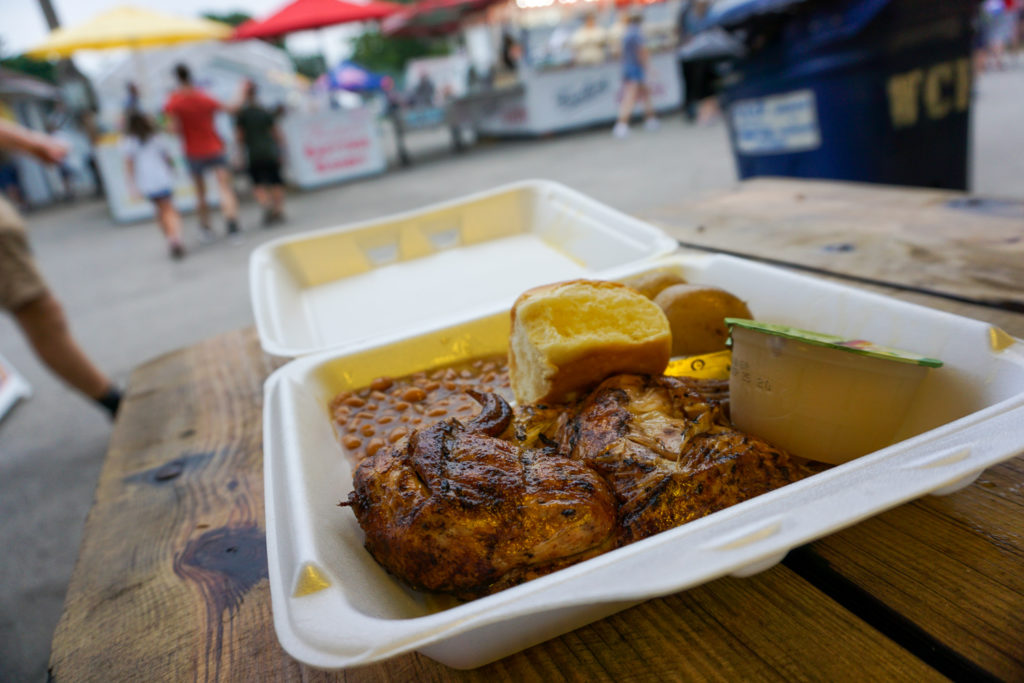 Demonstrations
Each night of the fair featured different events and demonstrations. The Wayne County Sheriff's unit happened to be showing how their dogs take down a perp!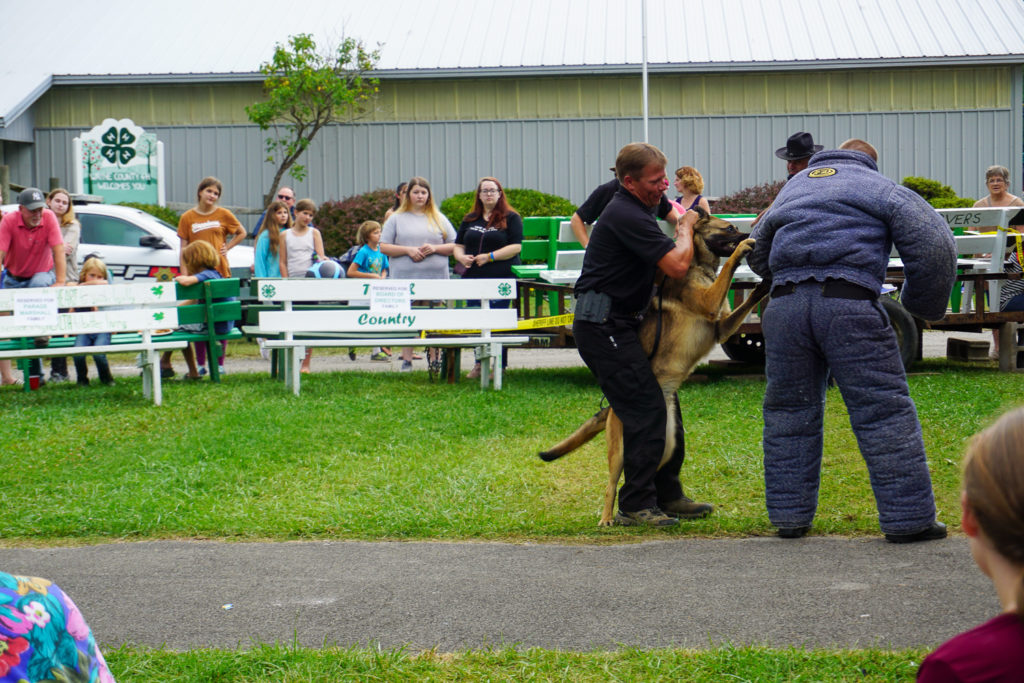 The daredevil exposition was all the buzz this year, and did not disappoint! Where else can you find people riding vintage motorcycles in circles up on a wooden wall? The Wild Wheels Wall of Death was pretty awesome.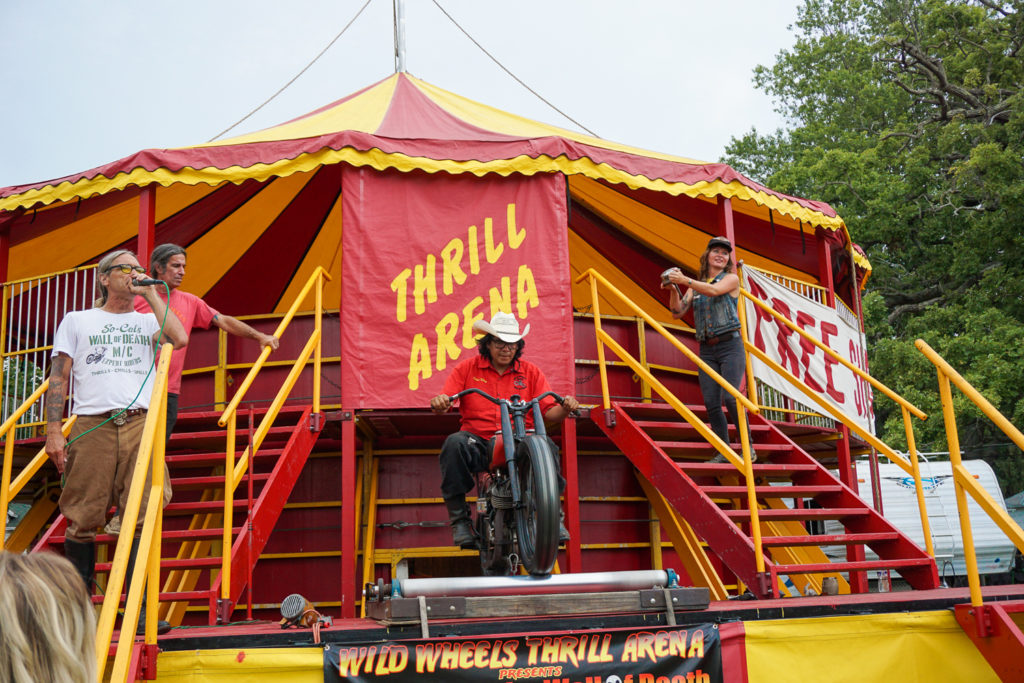 At age 69, this former Marine is said to be the oldest motorcycle daredevil on the planet.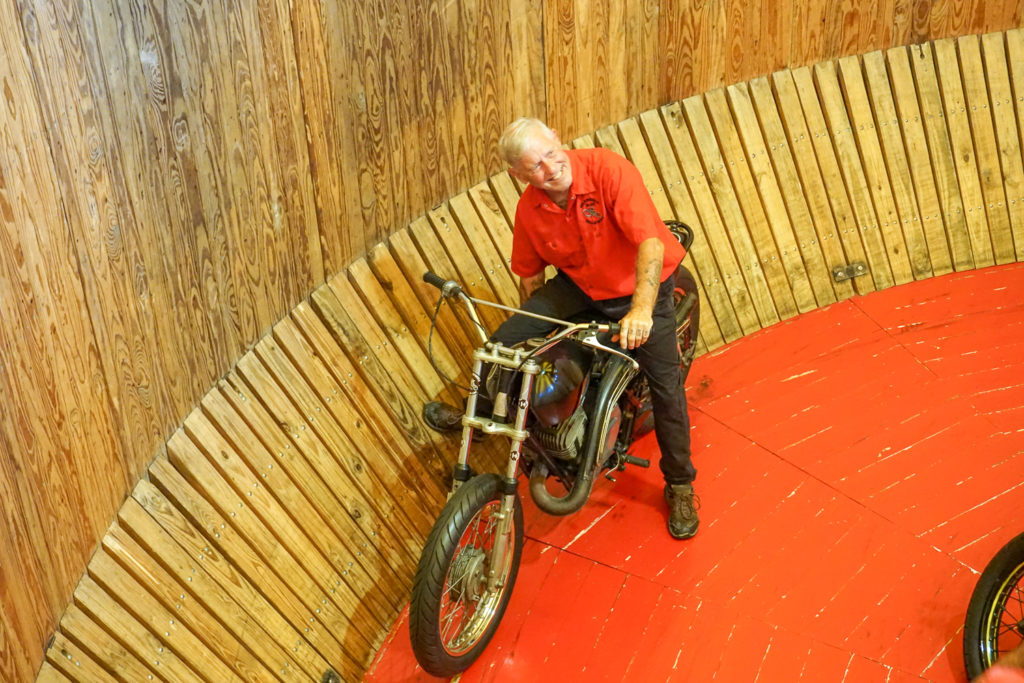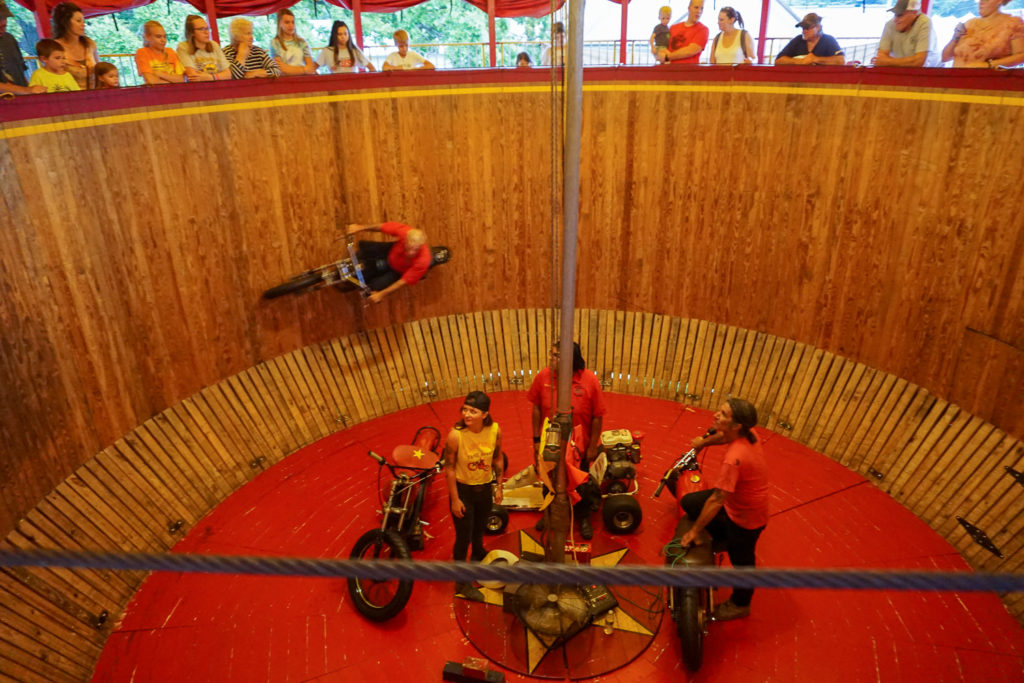 These guys don't even need hands to ride a wall!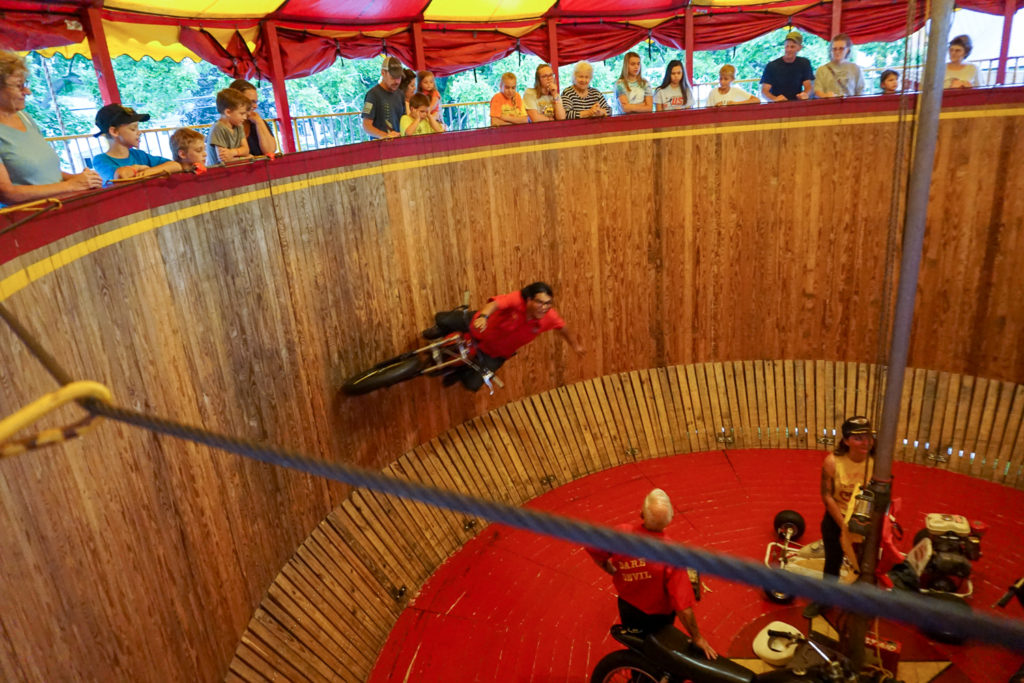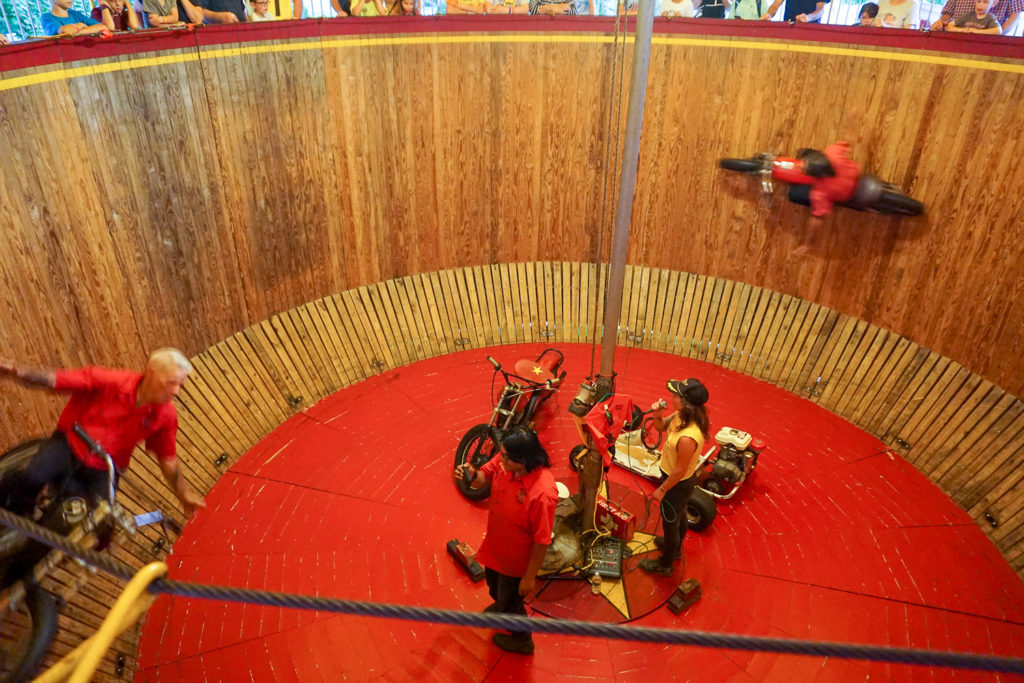 Even a go-kart can go vertical apparently!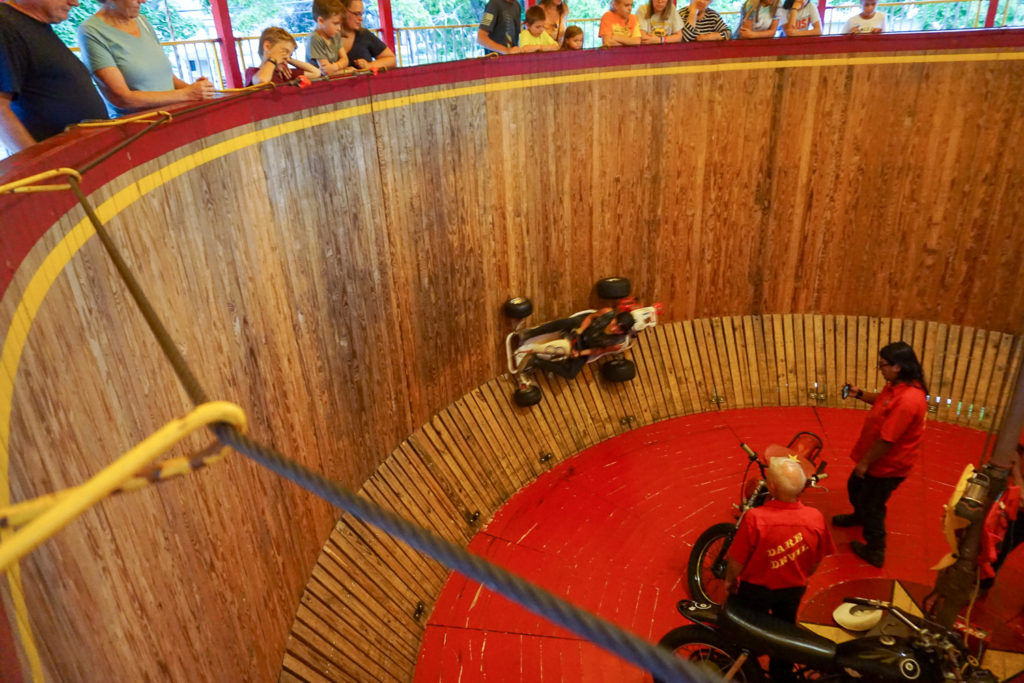 This guy grabs dollar bills out of your hand while riding a motorcycle on a vertical wall!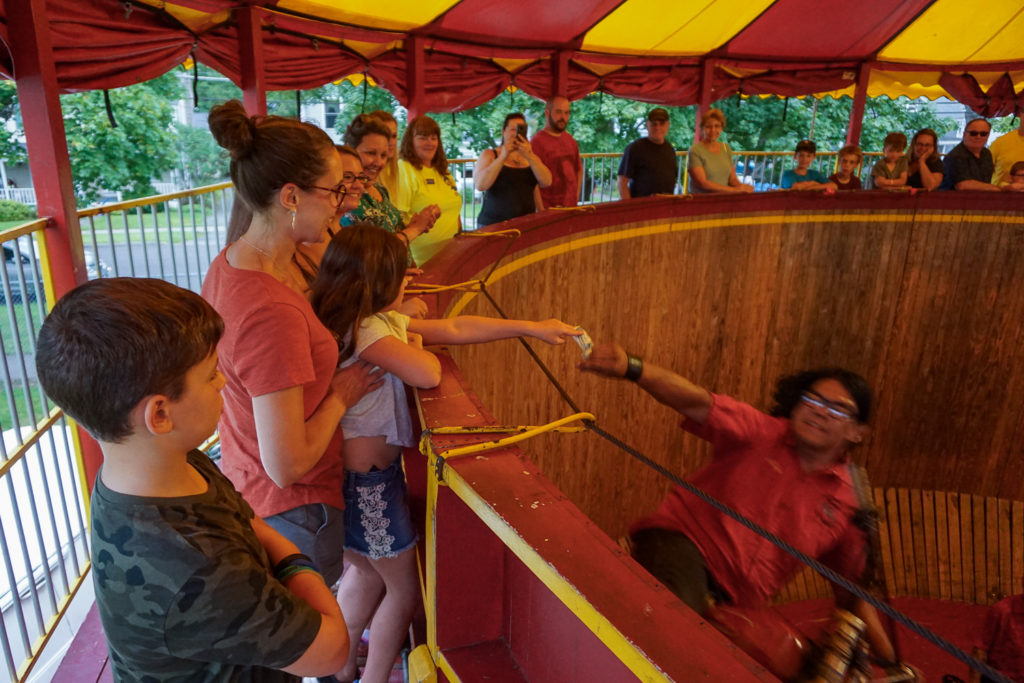 Wayne County Fair Parade
If you were at the Wayne County Fair on Friday evening for the parade, you already know that it rained.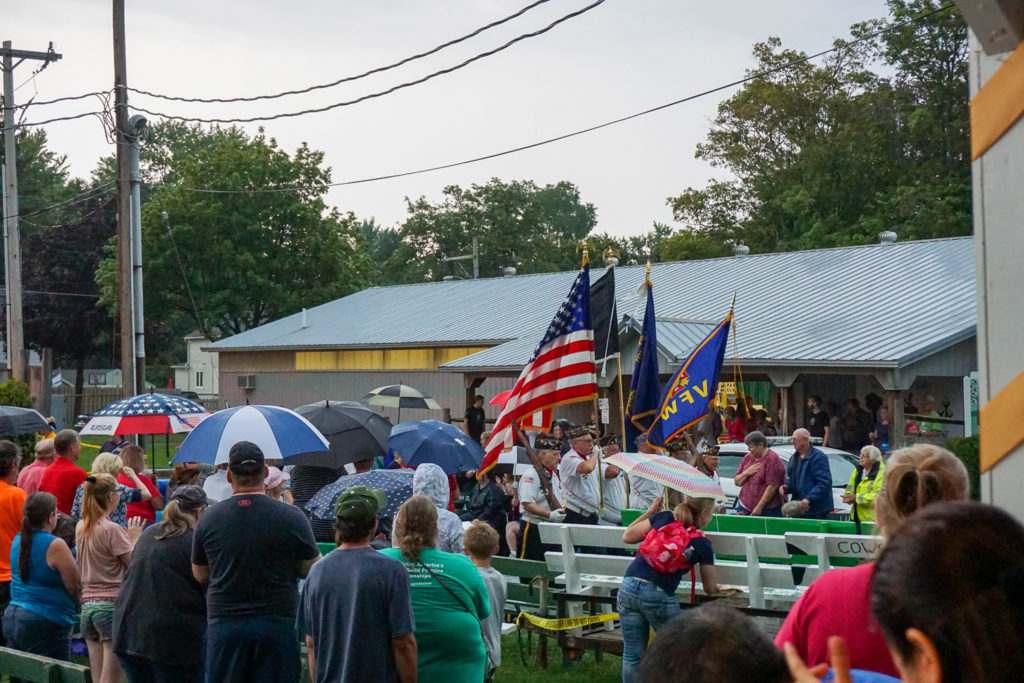 Like, really, really rained.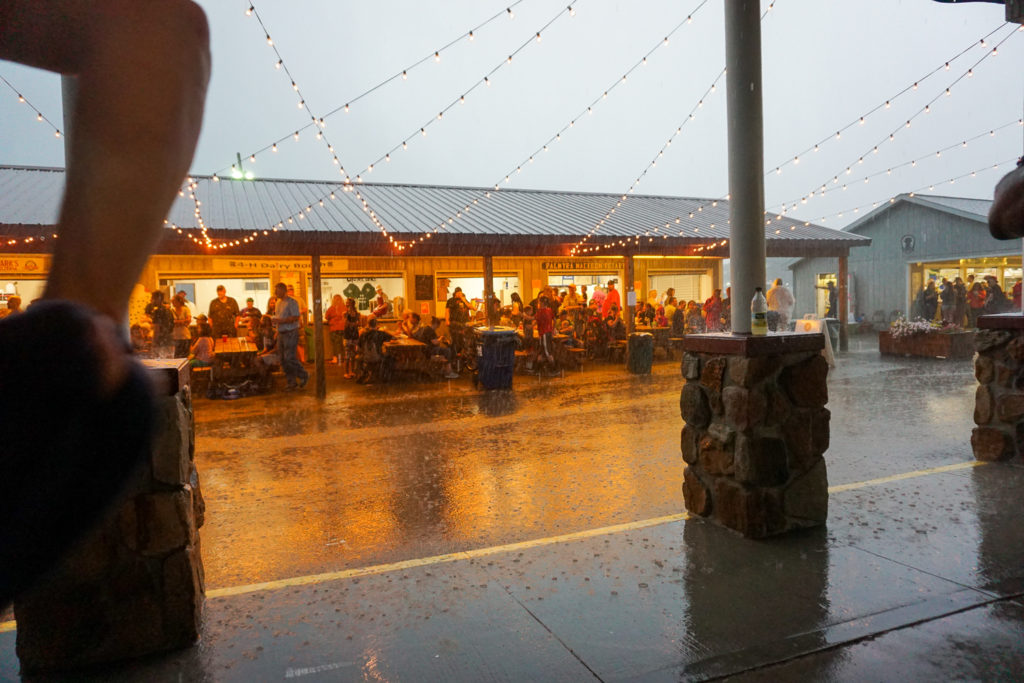 A few people were able to watch the parade under cover of the main building.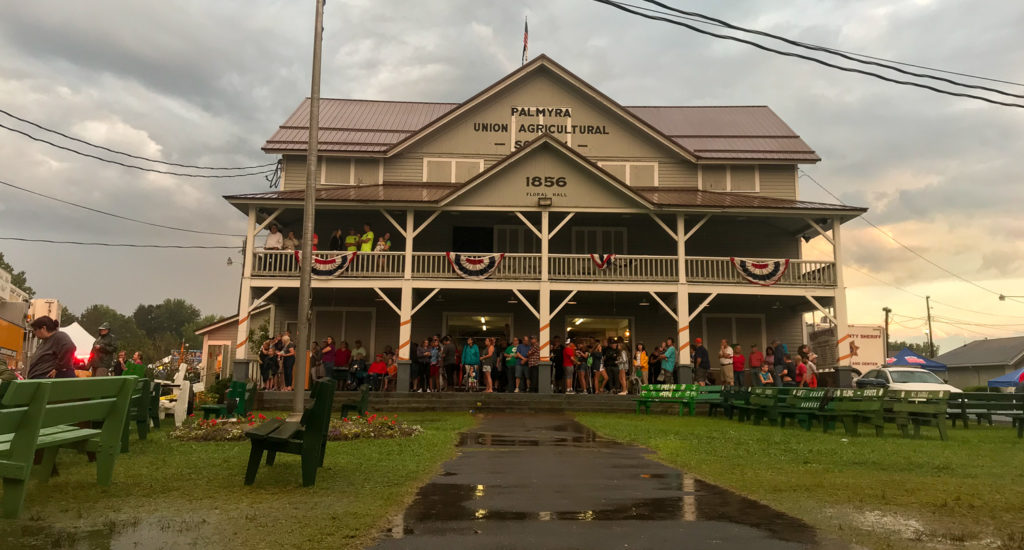 But, it didn't seem to dampen moods any, and certainly didn't keep people from watching!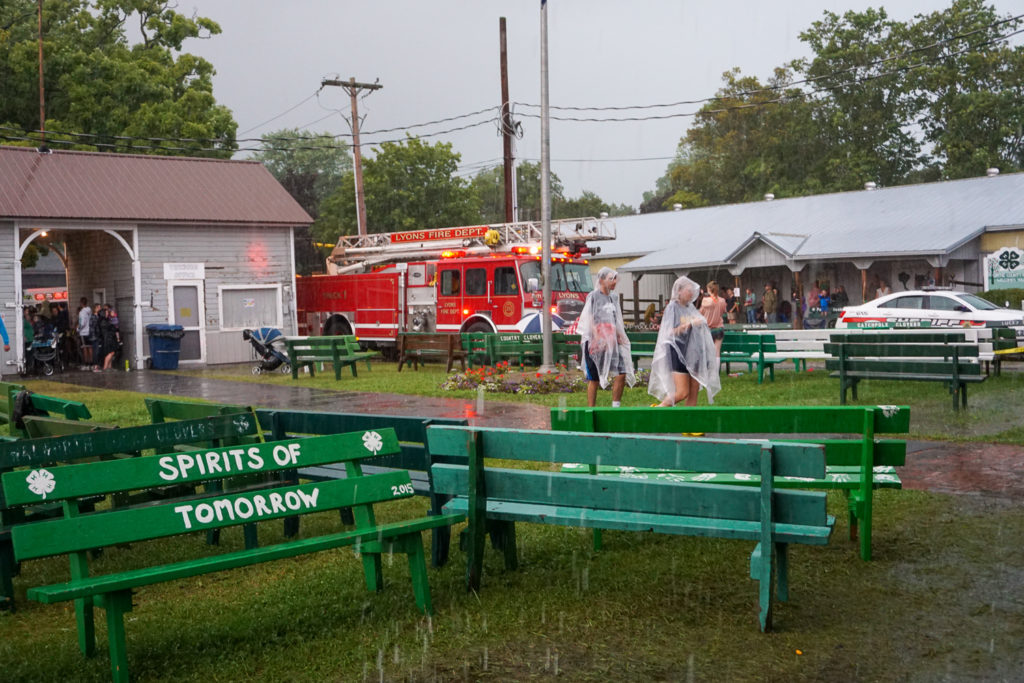 Fair Links
For more information about the Wayne County Fair and to get info on dates and events, visit their website and their Facebook page.
Oh and if a bunch of Marines dare you to do a pull-up in front of everyone, you do it. Or, at least, I do!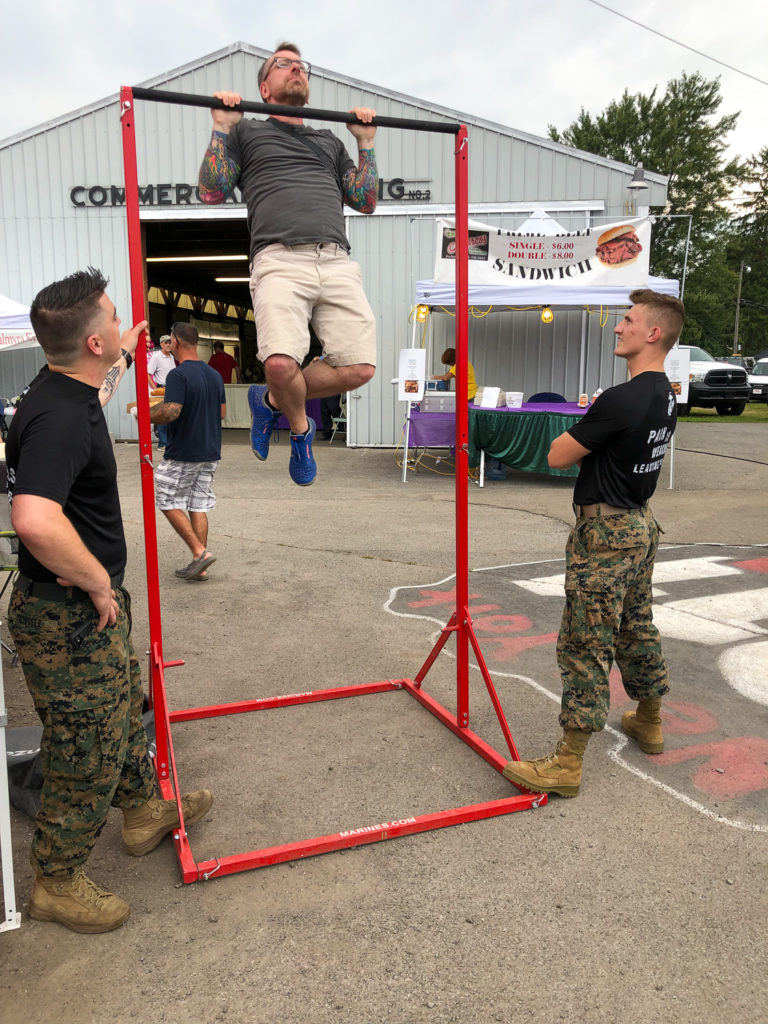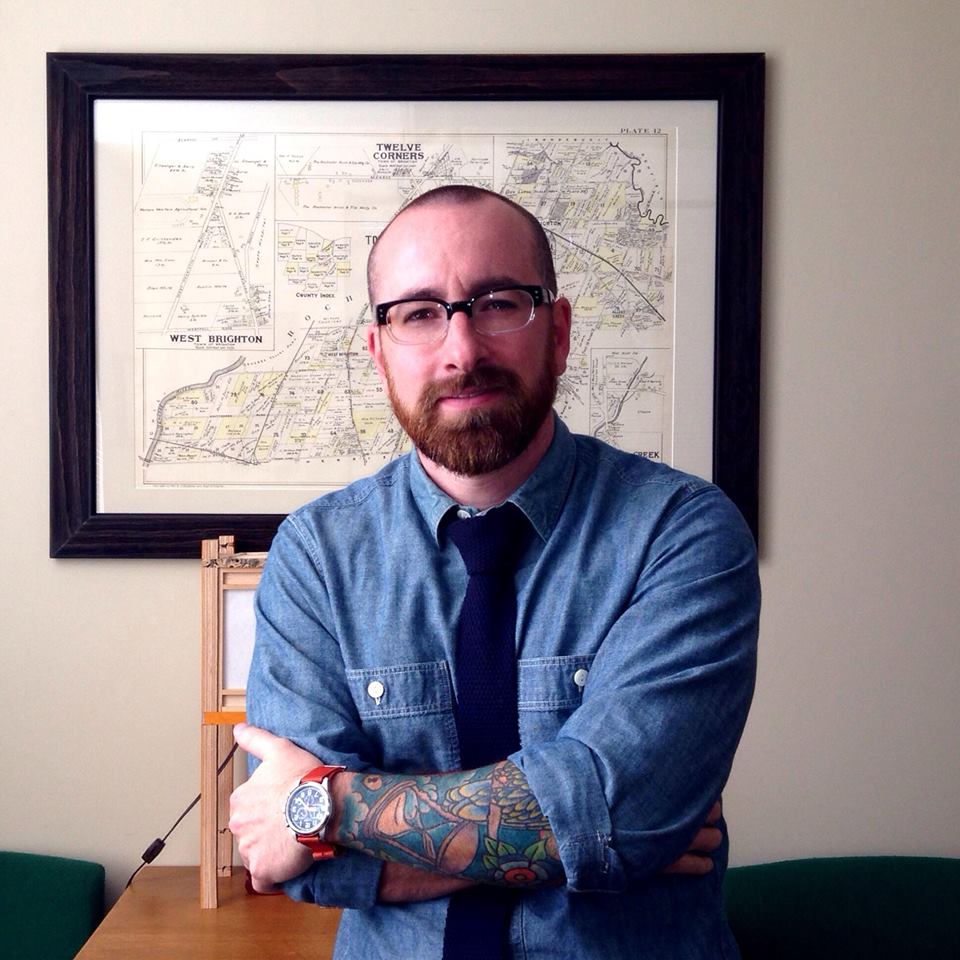 Chris Clemens is the Founder/Publisher of Exploring Upstate. From his hometown in Rochester, he spends as much time as possible connecting with the history, culture, and places that make Upstate New York a land of discovery. Follow him on Twitter at @cpclemens