Bergen Water Gardens in the town of Churchville is a nursery and garden center specializing in water plants like waterlilies, lotus flowers, and carnivorous plants. This small, locally own nursery is home to the largest, most unique lotus flower collection outside of China.
by Chris Clemens
For the last twenty years Bergen Water Gardens has sat quietly on the edge of Buffalo Road in the rural town of Churchville. While it may look like a common nursery to passersby, it's anything but. This small, locally owned garden center has a reputation that extends far beyond local borders.
In fact, it extends so far, this seemingly normal little garden center is a destination for visitors from around the world.
Customers here aren't looking to find begonias or arborvitaes. You won't be able to purchase petunias or hostas. This isn't where you'll get bags of mulch. Bergen Water Gardens specializes in lotus flowers, carnivorous plants, and other water plants. With nearly 400 varieties of lotus flowers, the nursery features the largest lotus collection in the world outside of China.
You've likely seen a lotus flower here and there at garden centers. They're certainly available on occasion at some nurseries. But, you've likely never seen a lotus collection so extensive as the one at Bergen Water Gardens.
A Blossoming Business
The whole operation is owned by Larry Nau and his wife, Lili. Together have painstakingly grown their passion into a blossoming business.
Larry has been working with water plants and pond ecosystems for decades. He began in the 1970's with a career at Pet World, where he became the go-expert for pond life. Then in the 1990's he began building small ponds in his backyard to house waterlilies and lotus flowers. In 2000, he took things to next level by purchasing land for a nursery. Bergen Water Gardens got its humble beginnings with one modest greenhouse on an expansive 16 acre lot.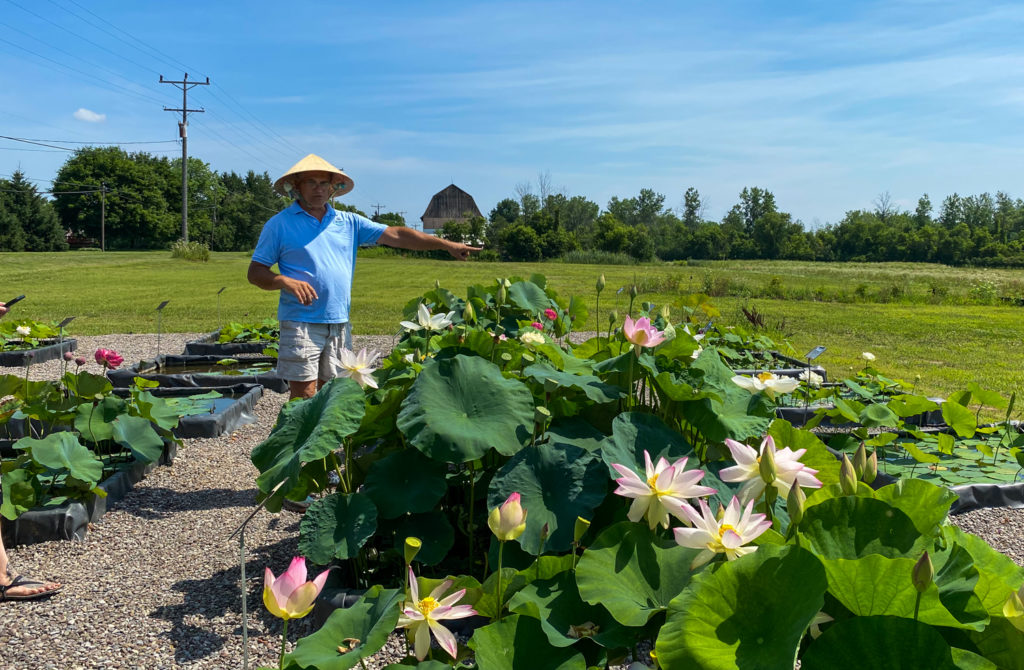 Within a few years Bergen Water Gardens added more greenhouses to include koi and pond fish. They added another to house the carnivorous plants. Since then they've added many, many more lotus plants.
I've visited with Larry a few times this year and tried to piece together his professional timeline which reads more like a passport than a resume. He studied biology at the University of Rochester. He has sat as President to the American Conifer Society. For a time, he was the Executive Director of the International Waterlily and Water Gardening Society.
Larry and his wife Lili have gone from small, rural town garden center owners, to being known in other parts of the world for their work with lotus flowers.
Bergen Water Gardens is indeed a business where customers buy plants, but the business was born of a passion, and it's obvious when talking with them both.
Their stock now includes over 400 different types of lotus flowers, and they continue to work on site with hybridizing flowers. As their business has expanded, so has their lineup of unique plants and in turn, so has their reputation and customer base.
Carnivorous Plants
If you've never heard of a carnivorous plant, it's what you would anticipate from a name featuring "carnivore". Carnivorous plants actually catch insects (or even mice in some cases!) and receive nutrients from the decomposing body.
I totally remember first learning of a venus fly trap as a kid, and I think I even had one. But until visiting Bergen Water Gardens and visiting with Larry for a couple hours, I didn't realize how many different types of carnivorous plants existed.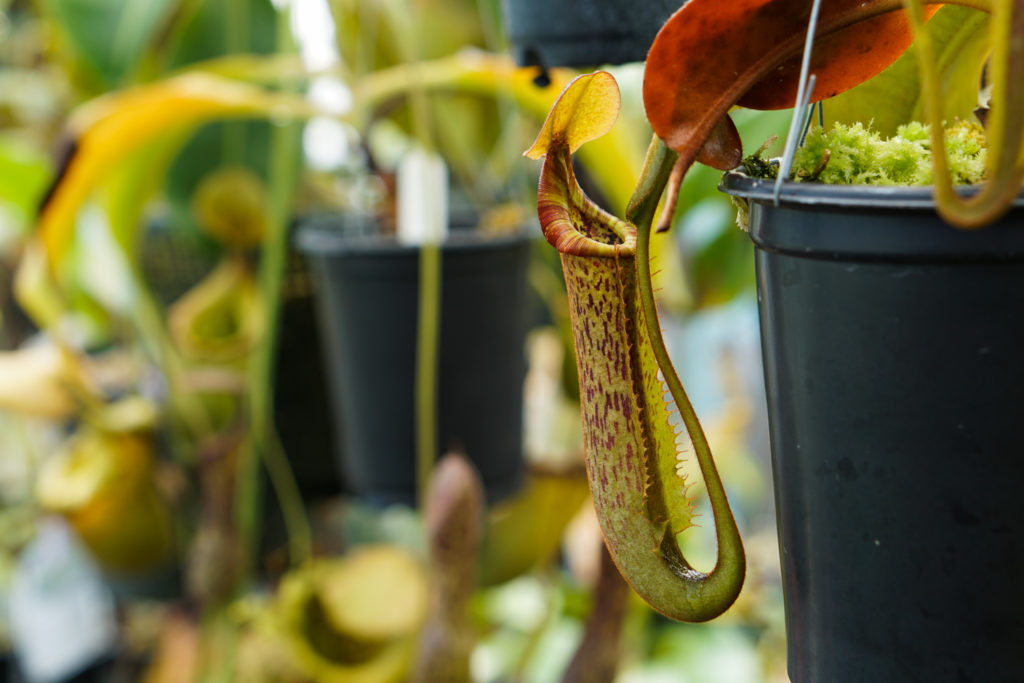 Bergen Water Gardens has multiple greenhouse environments filled with plants featuring exotic names. For common plant folks like myself, there are plenty of venus fly traps, pitcher plants, and plants with leaves that are kind of sticky that act like fly paper.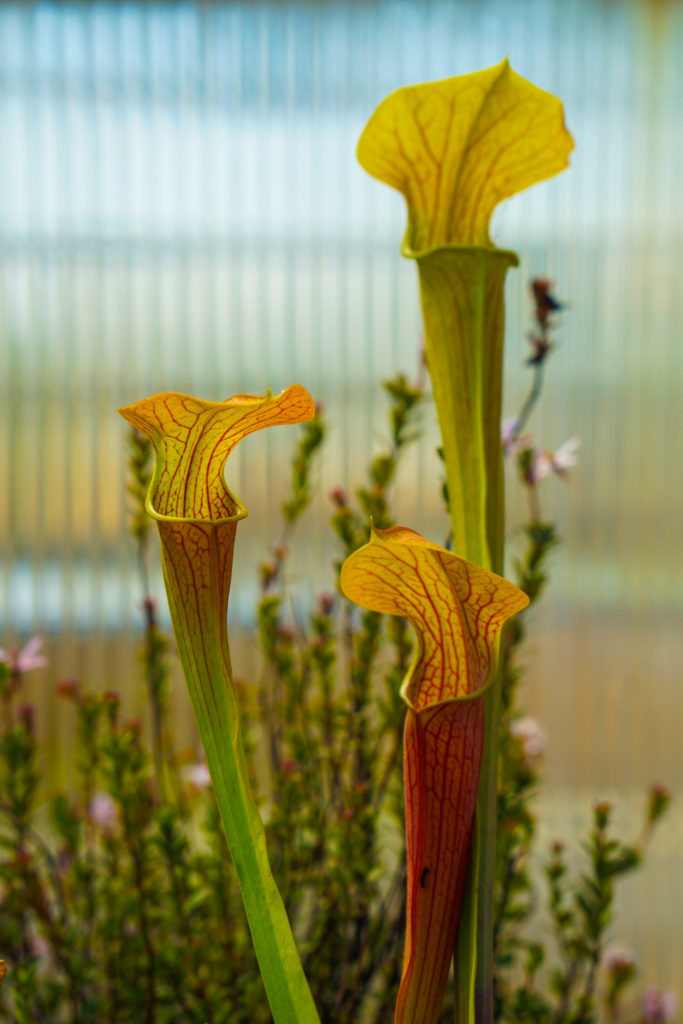 Walking through the carnivorous plants section feels kind of like a garden center. But it feels even more like a museum, and kind of like a display you'd expect to have to pay to go see in person. If you're looking to slim down the insect population at your house, the Nau's can teach you more about each plant, and how to care for it.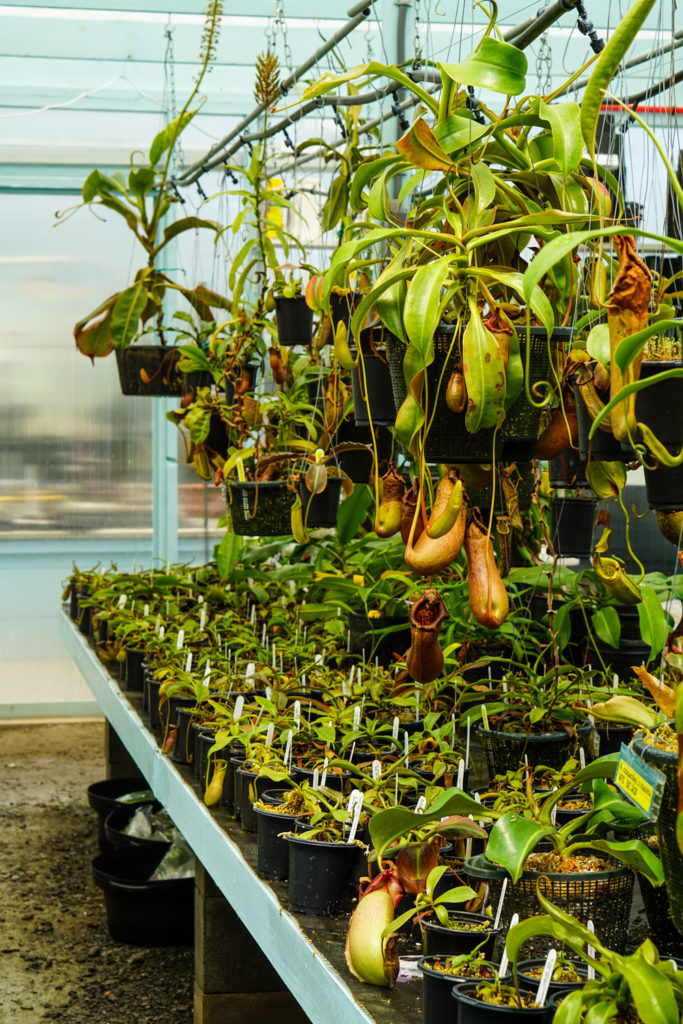 Lotus Flowers
As one of the most prominent visual icons of Eastern cultures, the lotus flower isn't just a thing of beauty, but also one of mystery. Considered to be a living fossil, lotus flowers survived the Ice Age when most other plants died out entirely. You'll find them growing in a lot of different climates, but rarely in the wild here in North America.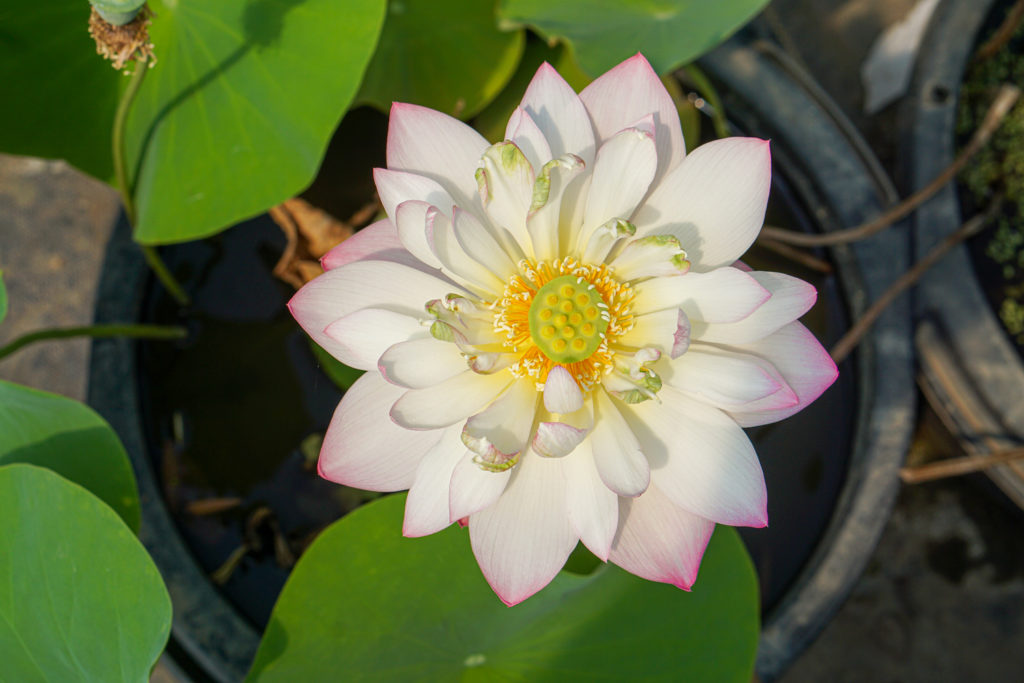 With growers dedicating entire lifetimes to propagating and hybridizing lotus flowers, there are now hundreds of different varieties around the globe. They're revered for their aesthetic beauty, but certain parts can be eaten. Some lotus flowers are also grown because they're occasionally used in some beauty products.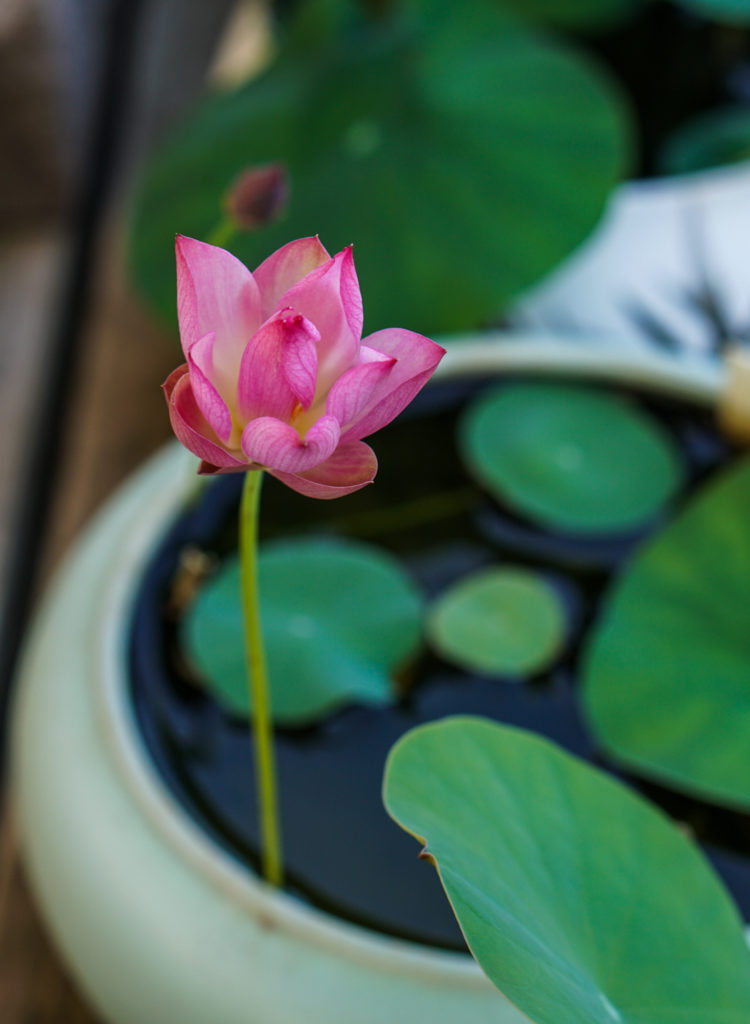 The ones you'll see at Bergen Water Gardens are the result of decades long research and collecting. The Nau's have grown their collection both by purchasing and also by creating their own hybrids on site. As their collection continues to grow, more and more varieties become available for purchase.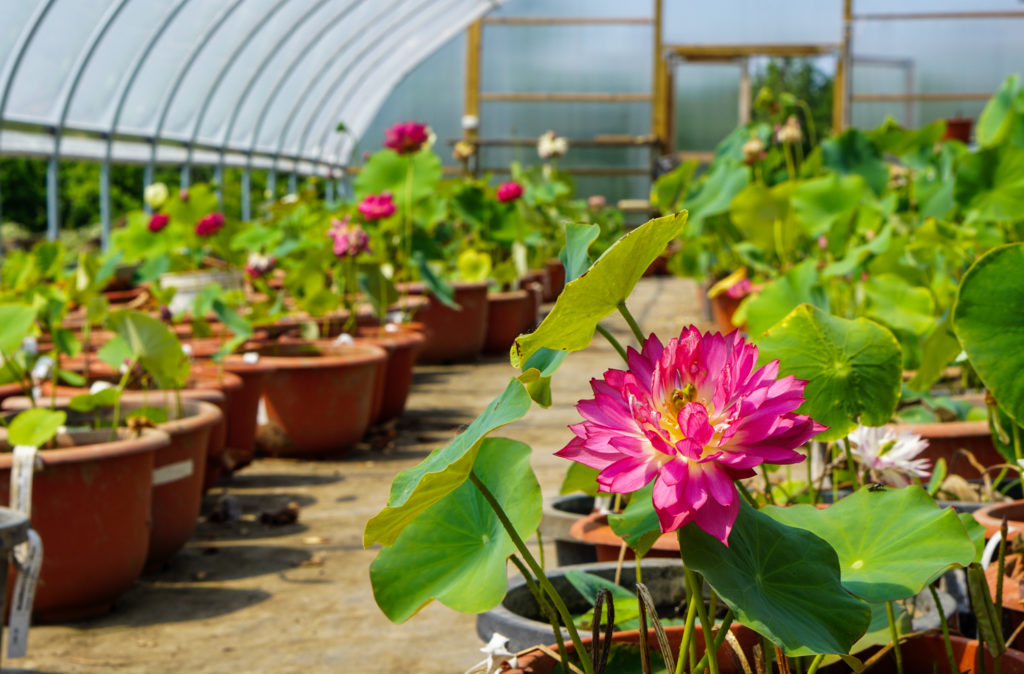 The collection is one that has caught the attention of lotus experts from around the world. The Nau's are often invited to botanical gardens and to be involved with efforts in other countries.
Recently, Bergen Water Gardens has been awarded the distinction of being the first International Water Garden Society certified collection of Nelumbo lotus. It's the first certified collection in the world.
Waterlilies, Koi, and The Rest
Even though the lotus flowers and the carnivorous plants are the most prominent, Bergen Water Gardens has plenty more to checkout.
They have koi and pond fish available, along with other backyard pond supplies. Since you may choose to bring your lotus flower inside for our Upstate winter, they have gorgeous pottery to keep your plants safe.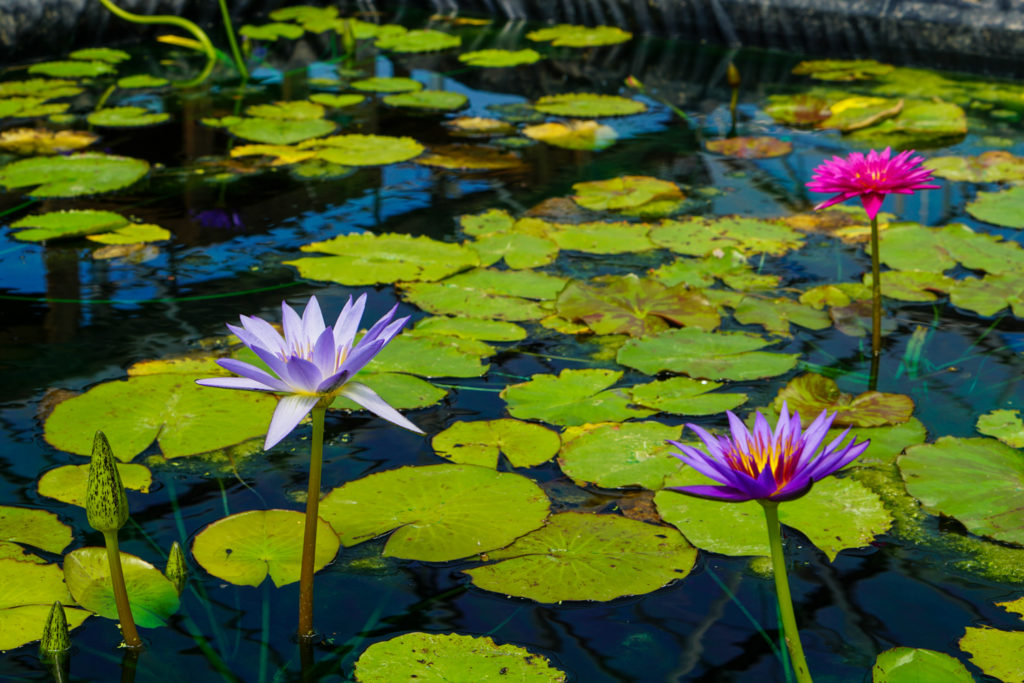 Their shop is filled with accessories and other water garden necessities, too. The waterlily ponds are especially vibrant and exotic so it's fun to hang around these.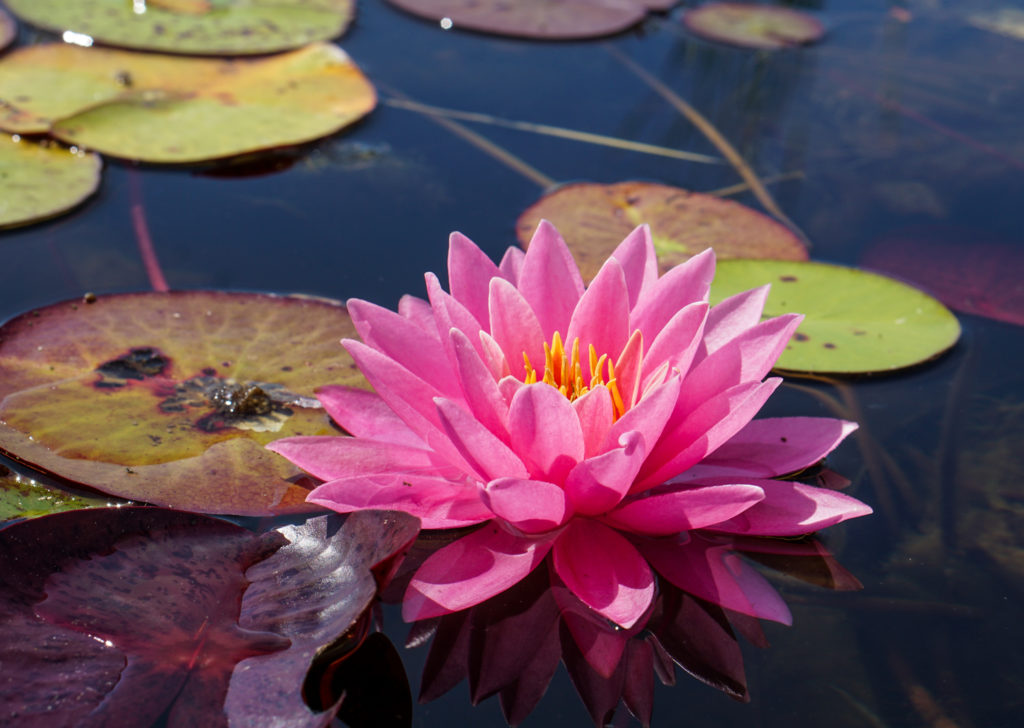 As you'd probably expect, there's plenty of interesting insects and wildlife that are attracted to living in a place like this. Don't miss looking for the tiny little tree frogs!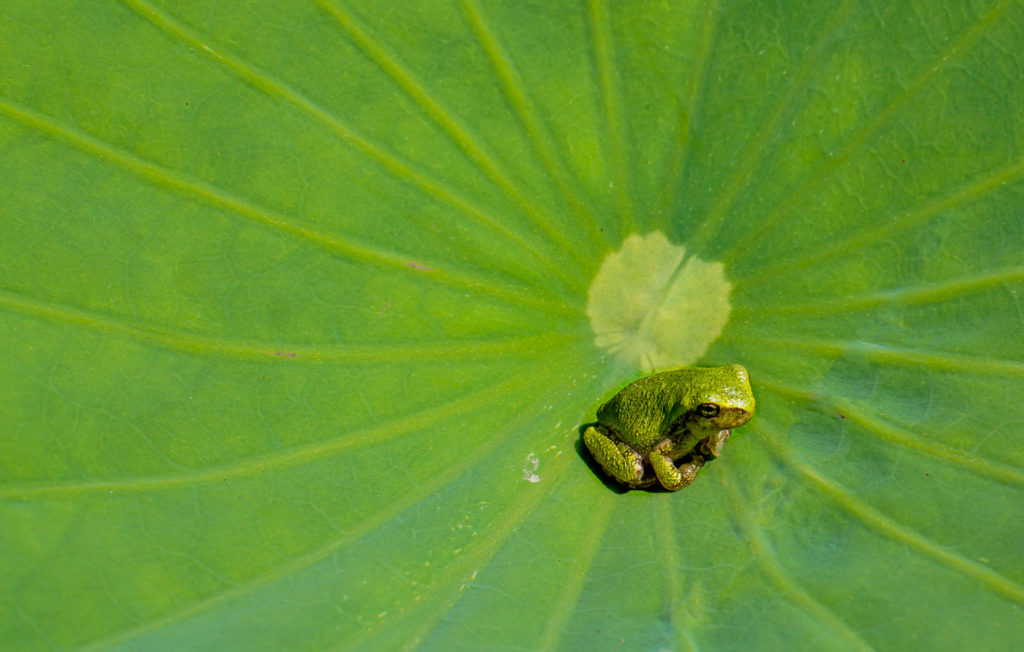 Visit Bergen Water Gardens and Nursery
Admittedly, visiting garden centers isn't a pastime of mine. Still, I've been out to visit three times this year already because it's such a neat place.
I've picked up a couple carnivorous plants because I'm finding that they make really unique gifts. Even though Bergen Water Gardens is technically a store, just wandering through the greenhouses and outdoor ponds is fascinating.
Starting in late July, the majority of the lotus flowers are blossoming, and their season runs until about mid-September. Many of the flowers close up with the mid-day sun, so getting there on an August morning is the perfect time to see colors popping.
I learned about Bergen Water Gardens while listening to Michael Warren Thomas' Naturally Green show, now streaming directly on his website. For Michael's interviews with Larry Nau, checkout Savor Life!
Then visit Bergen Water Gardens online and on Facebook and Instagram to plan your visit.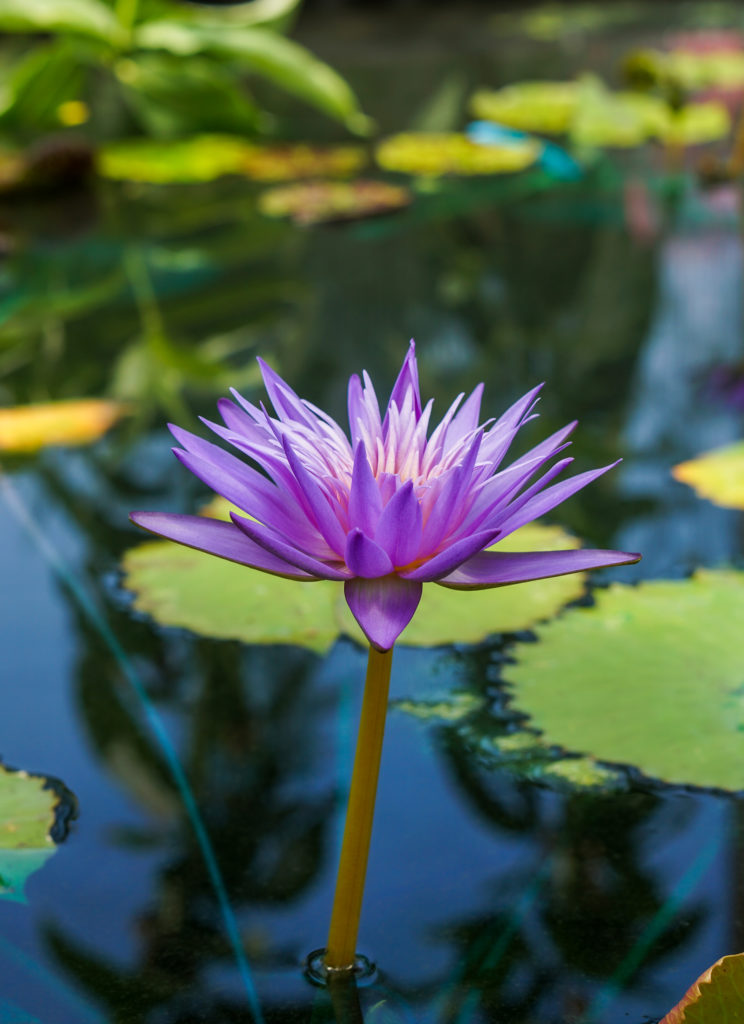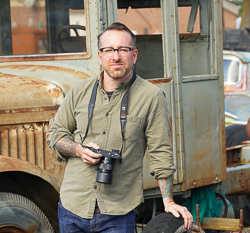 Chris Clemens is the Founder/Publisher of Exploring Upstate. From his hometown in Rochester, he spends as much time as possible connecting with the history, culture, and places that make Upstate New York a land of discovery. Follow him on Twitter at @cpclemens