by Chris Clemens
You've likely seen the Remington Arms plant in Ilion from the New York State Thruway. It's on the south side of the highway, just west of the exit you'd use for Cooperstown. Ilion appears from a traveling distance like many Mohawk Valley towns. You'll recognize a large industrial plant surrounded by residential streets, which in turn is surrounded by God's Country.
But, this small industrial town in Herkimer County is a tad different from the others. Aside from its recognizable landscape from the thruway, Ilion is home to one of the oldest businesses in the country.
Each month this year, I've been visiting a new-to-me museum in Upstate New York. As my luck would have it, the Remington Arms manufacturing plant also has a historical museum on site. For the month of November, I went to learn how the Erie Canal helped forge the future of the oldest gun company in the United States.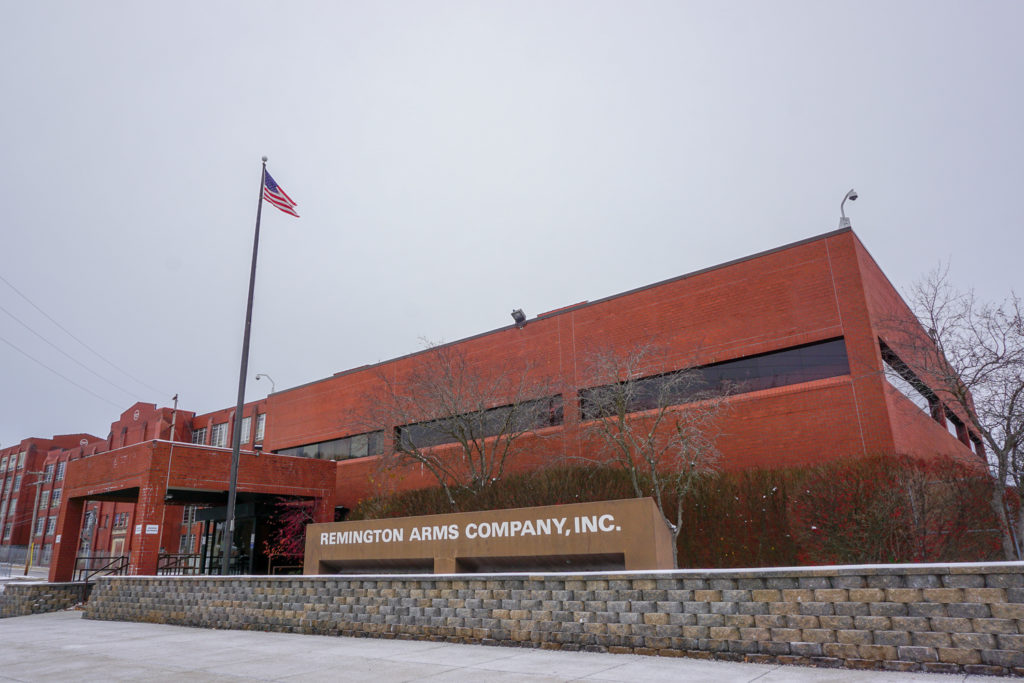 The Founding of a Forge
Though the history of the current location for Remington goes back generations, the story actually begins just slightly south. The few mile stretch of Route 51 between downtown Ilion and the start of this story is about as picturesque as one can find in New York. This land is where the Remingtons settled after migrating from Suffield, Connecticut.




Eliphalet Remington was born in 1793, but quickly learned his father's blacksmith trade in a forge built here in these woods off Route 51. At the age of 23, Eliphalet took a flintlock firing mechanism he bought from a nearby gunsmith. He attached that to a barrel he made himself in the family forge, and made his first rifle.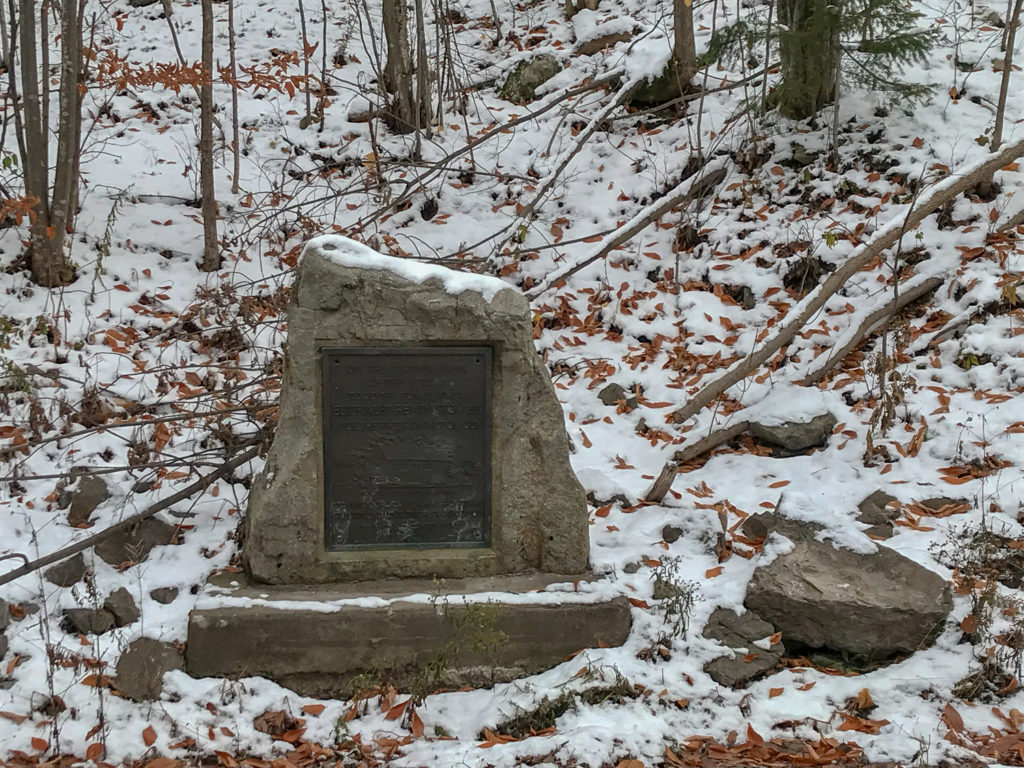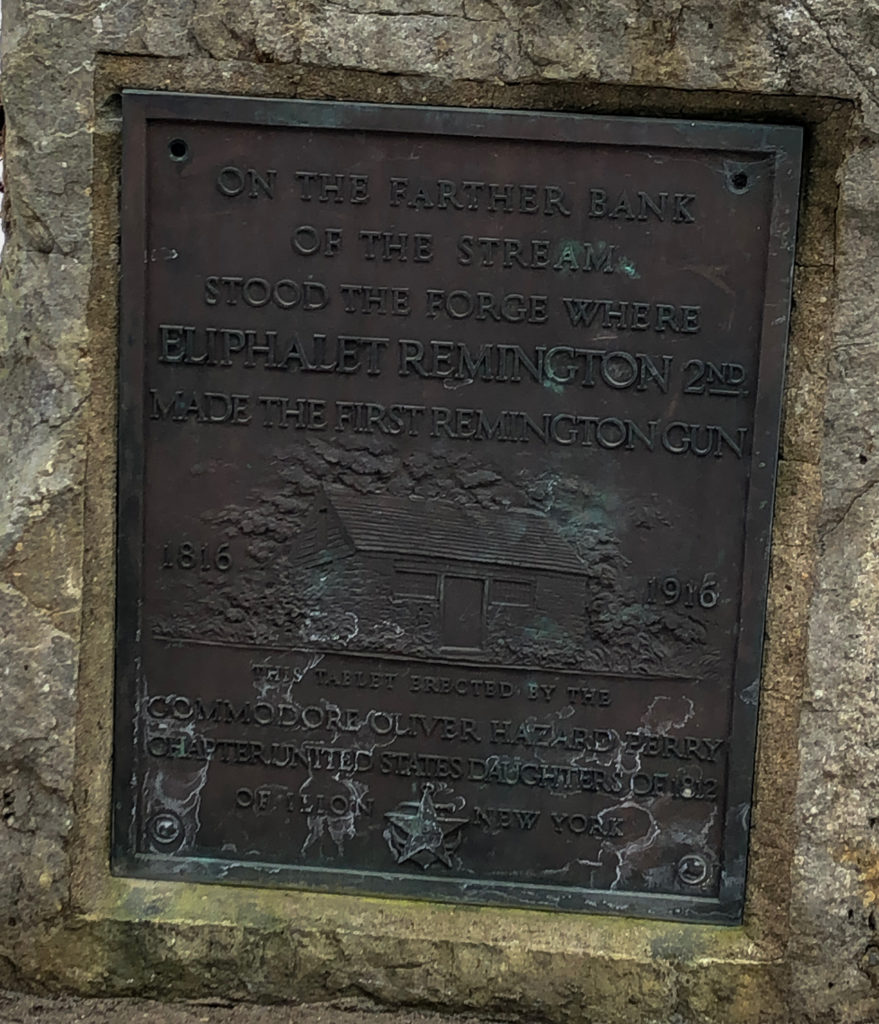 In 1816, that alone doesn't seem like much of a feat. But, when he took his handmade rifle to a shooting competition, it impressed the other competitors. Eliphalet didn't win the competition for his marksmanship, but he won accolades for building an impressive rifle. By the time he left the competition, he had more orders than he knew how to fill.
Eliphalet Remington that day officially became a gunsmith, and his future, as well as Ilion's future, was to change profoundly.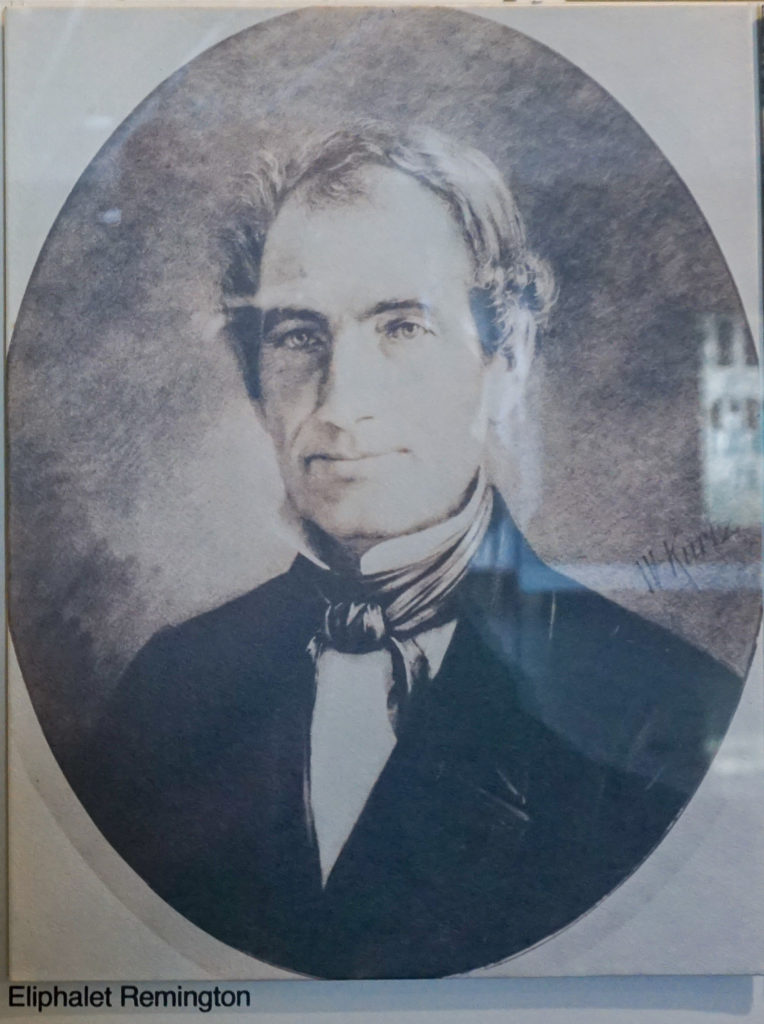 Forging Ahead
At that time, there was buzz about the future Erie Canal. Plans for the waterway would place the industrial thoroughfare right through Ilion. Remington's business continued to do well, and the local name was ready to spread even further beyond New York. Since the Remington family forge was still a few miles from the canal, Eliphalet relocated in 1828, three years after the canal opened.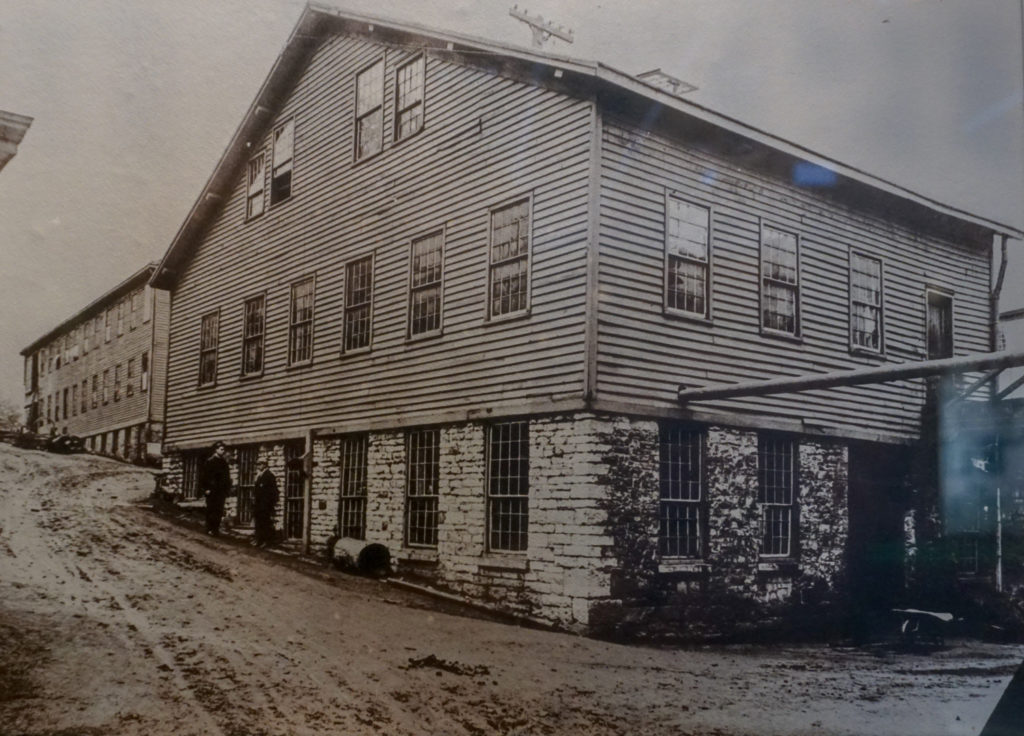 Like many companies in New York, the canal allowed Remington's business to travel further and quicker, and saved costs in shipping.
The very spot that Remington chose in 1828 has been home to the business ever since. Just under 200 years later, that location is now a 1 million square foot facility that employs about 1,000 locals. Today, it's believed to be the oldest manufacturing plant in the country still making its original product.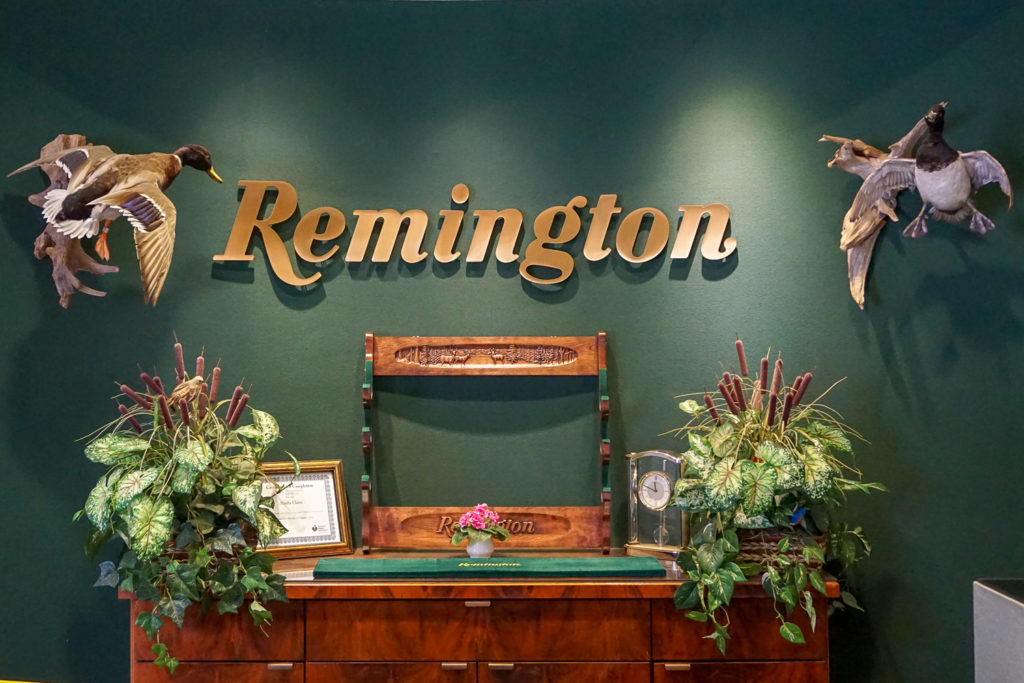 Historical Exhibits
The museum at Remington Arms is free and open to the public. Exhibits tell the tale of Remington's humble beginnings in the wooded hills and how they became a world class brand name.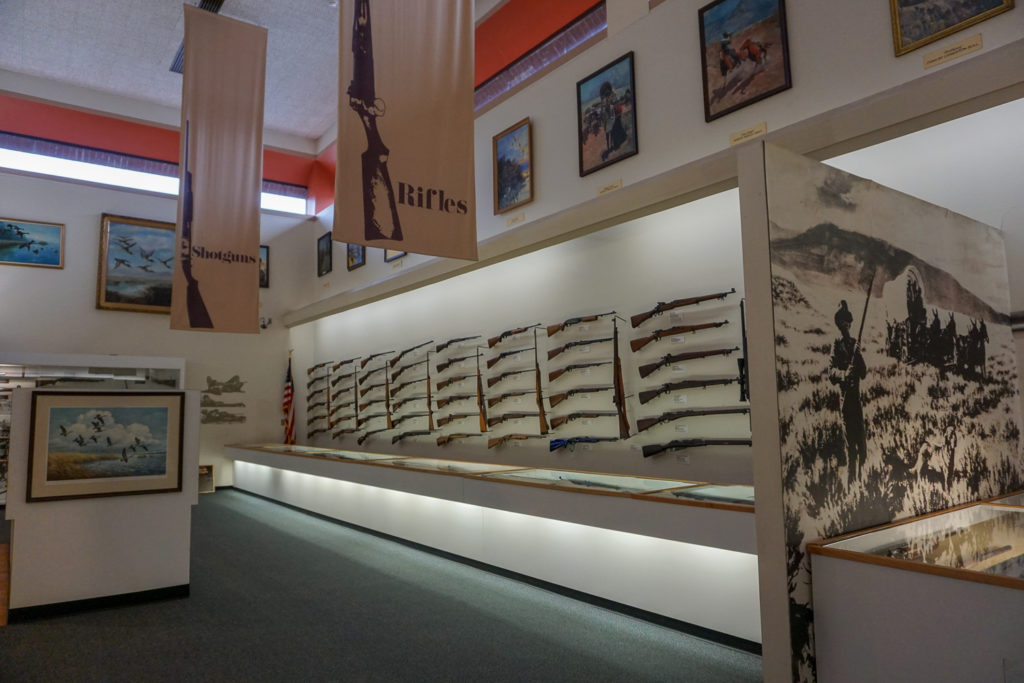 Even without an extensive knowledge of firearms history, it was easy to recognize how Remington had changed the game in manufacturing over time. Displays of historical and modern firearms show the timeline of their business expanding and their technology getting stronger.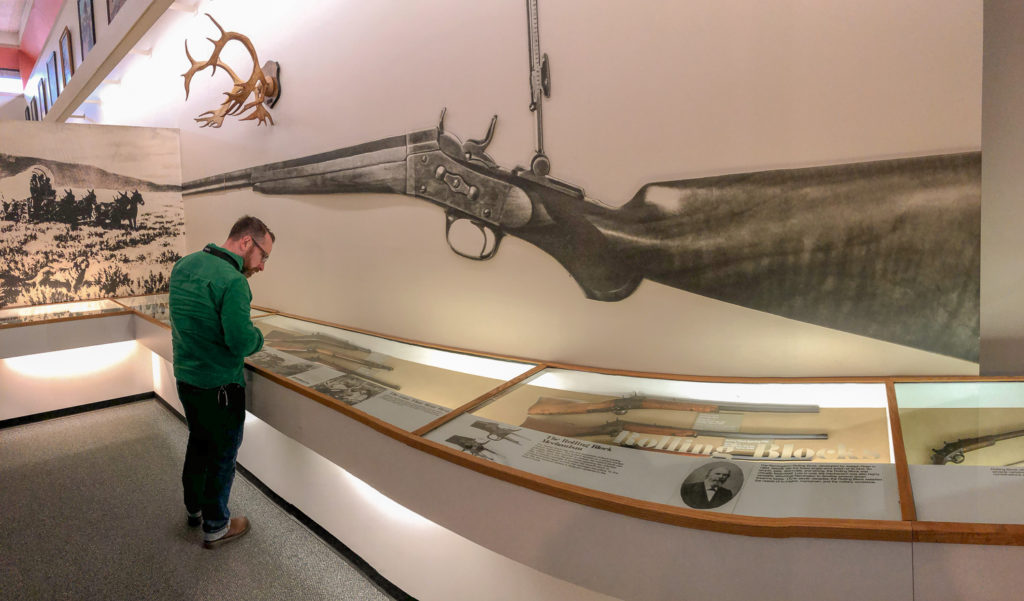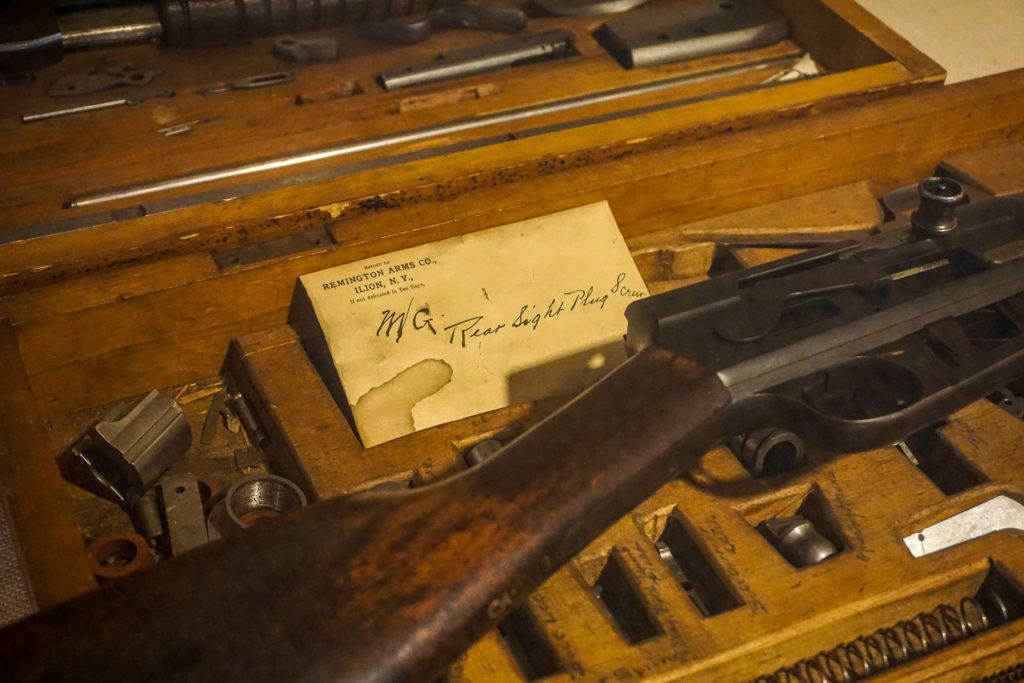 The hand-checkering in a wood stock is probably something we've all seen, at least in photos. But I tried to imagine the era my grandfathers lived in, as someone created the designs by hand on each individual item sold. For me, a big takeaway from visiting the Remington Arms museum, was that countless employees from Upstate New York had helped build a world class brand literally by hand.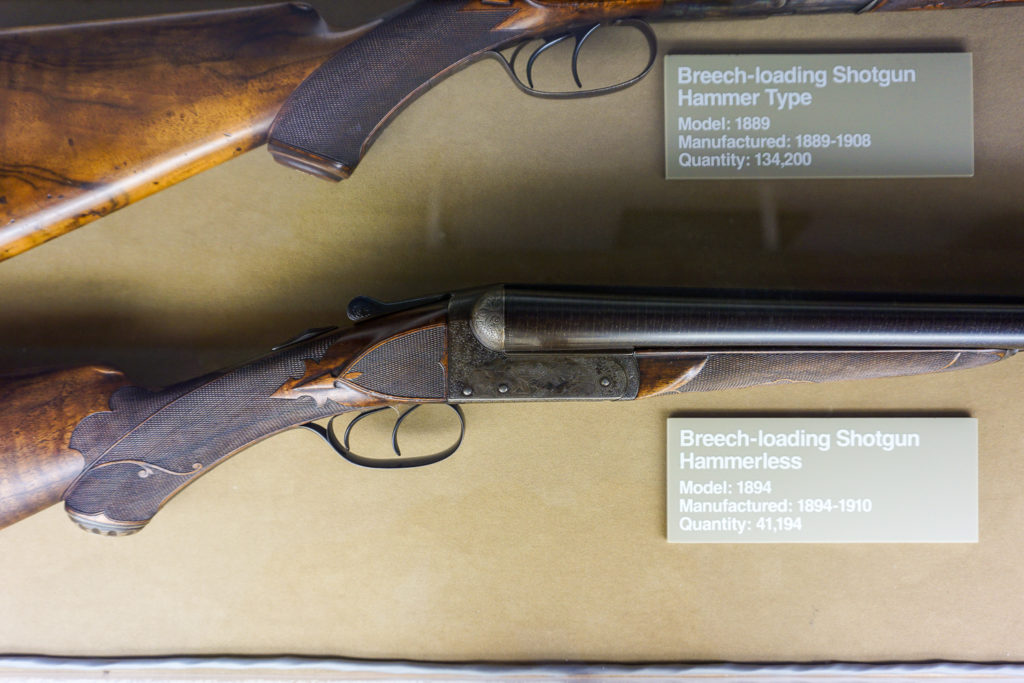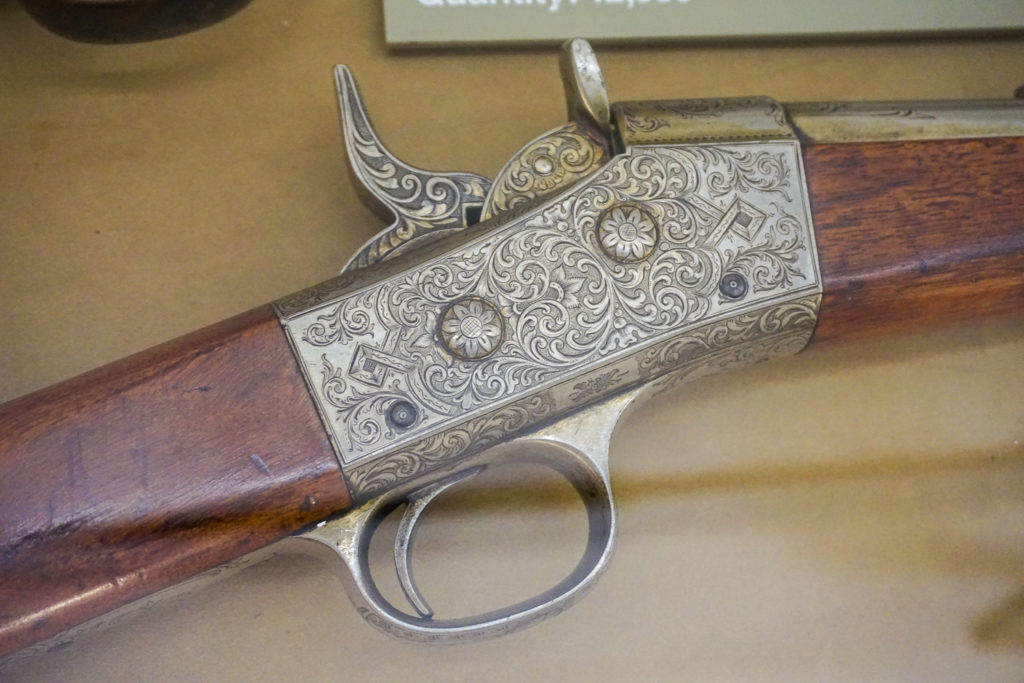 As someone born and raised with computers, I probably tend to take for granted much of how manufacturing worked 100 years ago. Looking through the years of advancements to Remington's products meant trying to imagine the challenges of a growing business adapting to a changing world.




Other Stuff
Remington Arms began with making guns, and their various locations around the country still do. But, for a little while, Remington experimented with other products.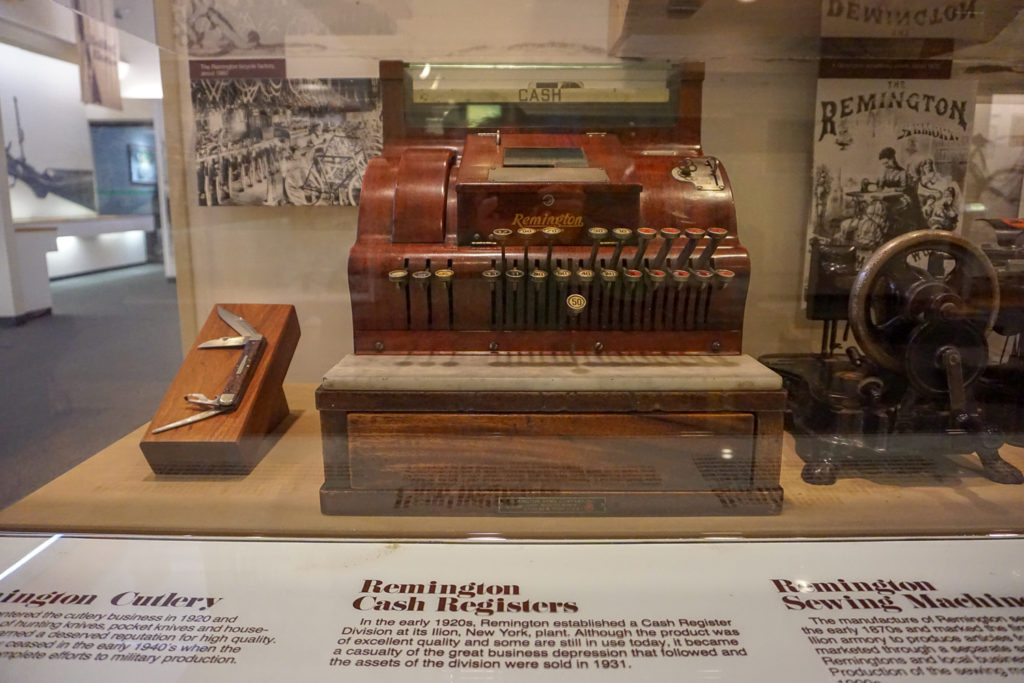 The museum also features a bicycle, a cash register, and a few other household items from their line. The attempts at non-firearm goods was a short lived one in comparison to the company's history, so the exhibit isn't a focal point, but shouldn't be missed.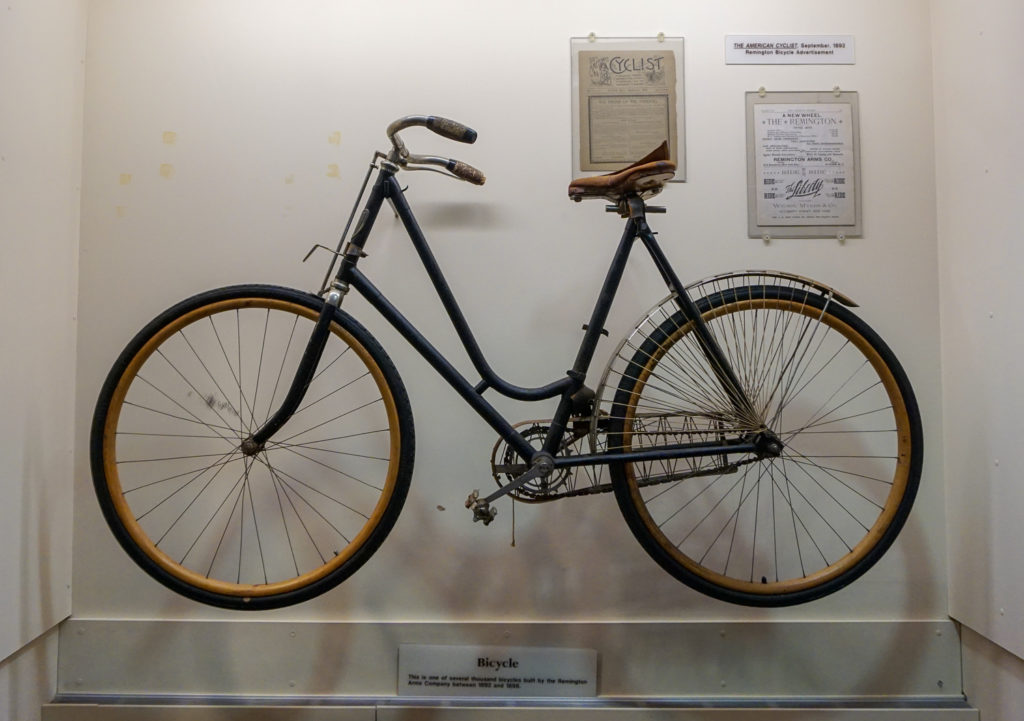 I'm fully aware that the current dialogue surrounding guns and their role in our culture is a contentious one. I really do believe that in 1816, Eliphalet Remington couldn't possibly have imagined how modern headlines would be talking about guns. At the time, he was an inventor and entrepreneur, looking to capitalize on his skills.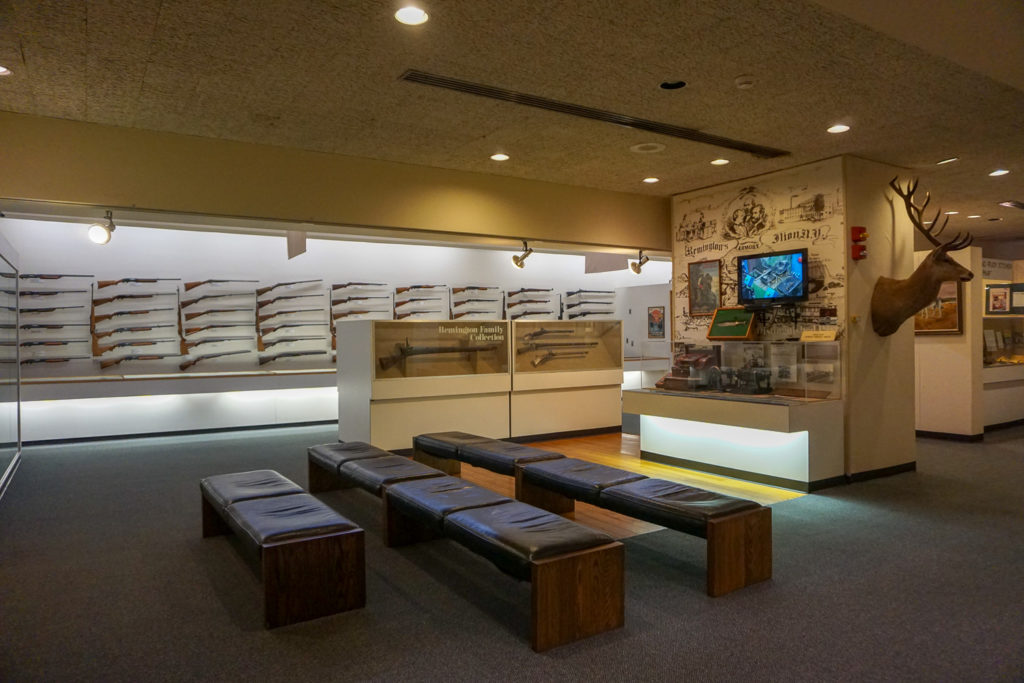 The Remington Museum is in essence a gun museum, but more so, it's about the story of one guy who attempted to improve on a product with his own design. In most places where you'll go to stand where history happened, something very different is happening there now. The Remington Arms Museum in Ilion is one of the few opportunities an explorer has to go stand where history happened, and continues to happen 200 years later.
For contact info and hours, checkout the New York State Path Through History profile on the museum here.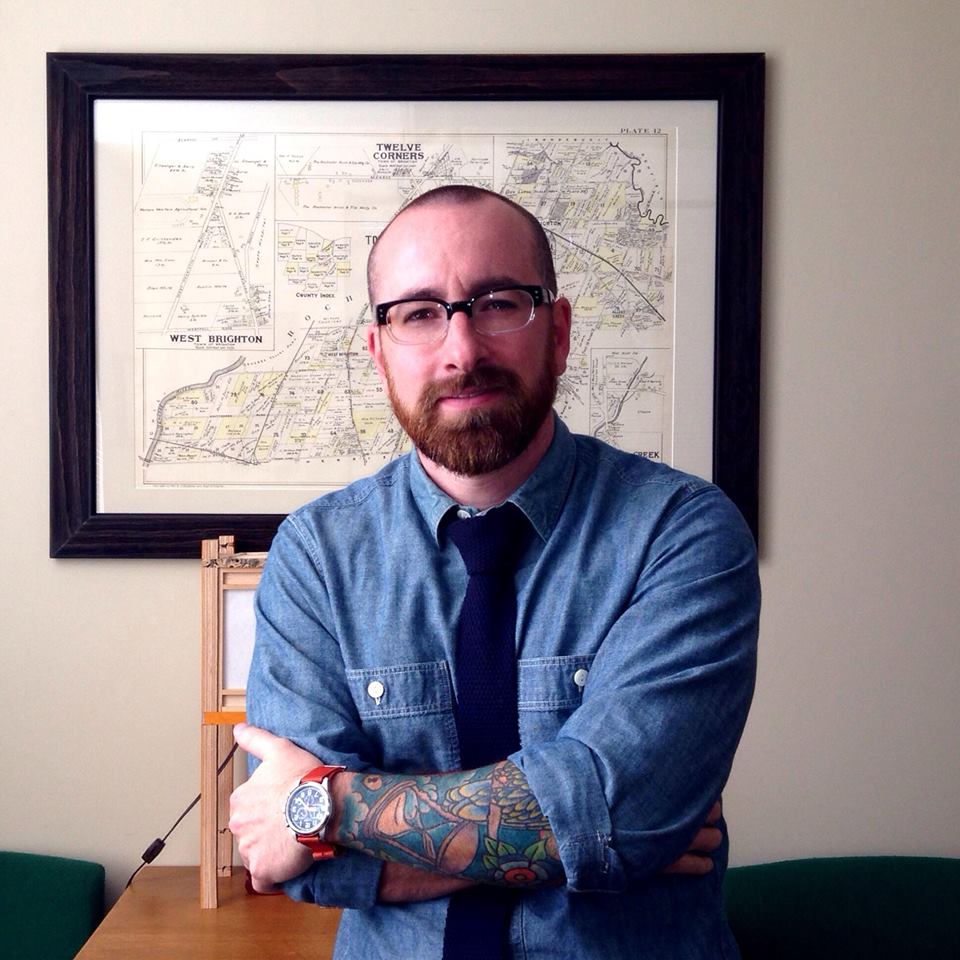 Chris Clemens is the Founder/Publisher of Exploring Upstate. From his hometown in Rochester, he spends as much time as possible connecting with the history, culture, and places that make Upstate New York a land of discovery. Follow him on Twitter at @cpclemens