by Chris Clemens
Convicts of the Victorian Era found themselves subject to a number of hard labor jobs, both to pass time and to serve the community. It's pretty well known that one of those jobs was busting up rocks to prep stone for construction jobs. They'd break up rocks with a hammer sometimes up to 10 hours a day. It was grueling, tedious labor that by today's standards would be considered inhumane.
So, when asked if I wanted to go do it for fun in Herkimer County, obviously I said yes.
You already know what this post is about though. I wasn't going to Herkimer just simply to pulverize dolomite with my bare hands. I went in search of the elusive Herkimer Diamond, sometimes also called the Middleville or Little Falls Diamond, since they were first discovered in those locales during the mid-1800's.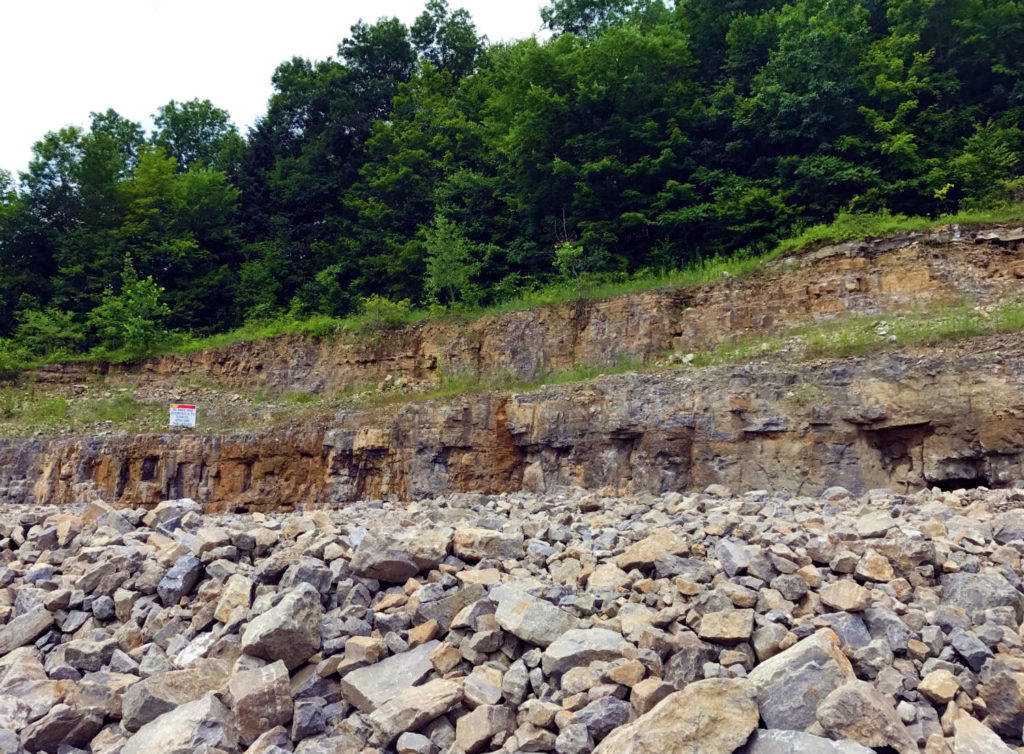 What's a Herkimer Diamond?
The Herkimer Diamond isn't properly a diamond, but rather a quartz crystal, often terminated on each end. With the six sided points on each end and six in the middle, a coveted specimen would feature 18 sparkling, clear edges that give it a kind of diamond allure. They form within the dolomite rock found in the region where the northern edge of the Mohawk River Valley begins to ascend toward the southern edge of the Adirondack Mountains. Acidic water formed cavities in this region when the quartz formed during the Carboniferous Period some 359–299 million years ago. So, Herkimer Diamonds are pretty friggin' old.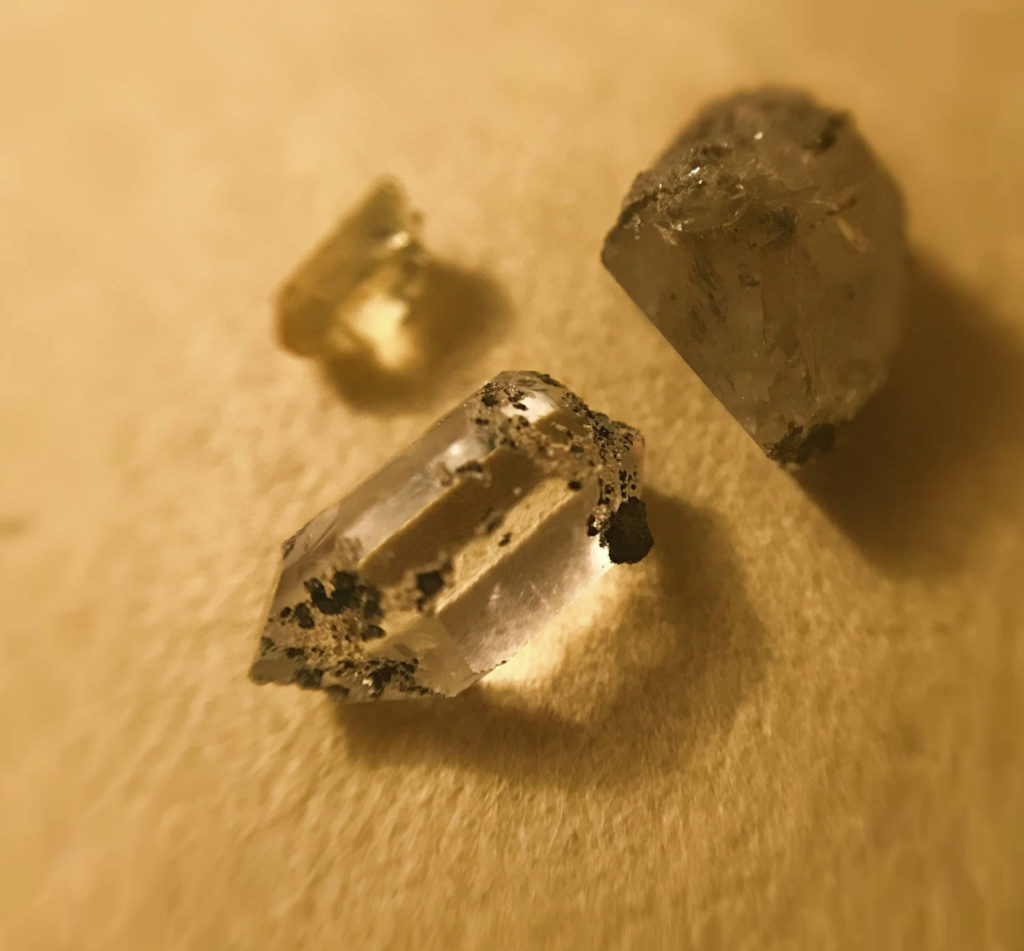 While the majority of Herkimer Diamonds that you'll discover in the region are worth only pennies, a really great specimen of larger size featuring crystal clear edges can be really valuable. Though not everyone mining for these is seeking to strike it rich, many just want an opportunity to crack open a rock and discover the thrill of finding anything other than dust. That was my goal.
Herkimer Diamond Mines
There are a number of spots that serious miners attempt to uncover a great find. Easily the most well known and probably the most popular is the Herkimer Diamond Mines, a KOA campground that recently became only the sixth in the nation to become a KOA Resort.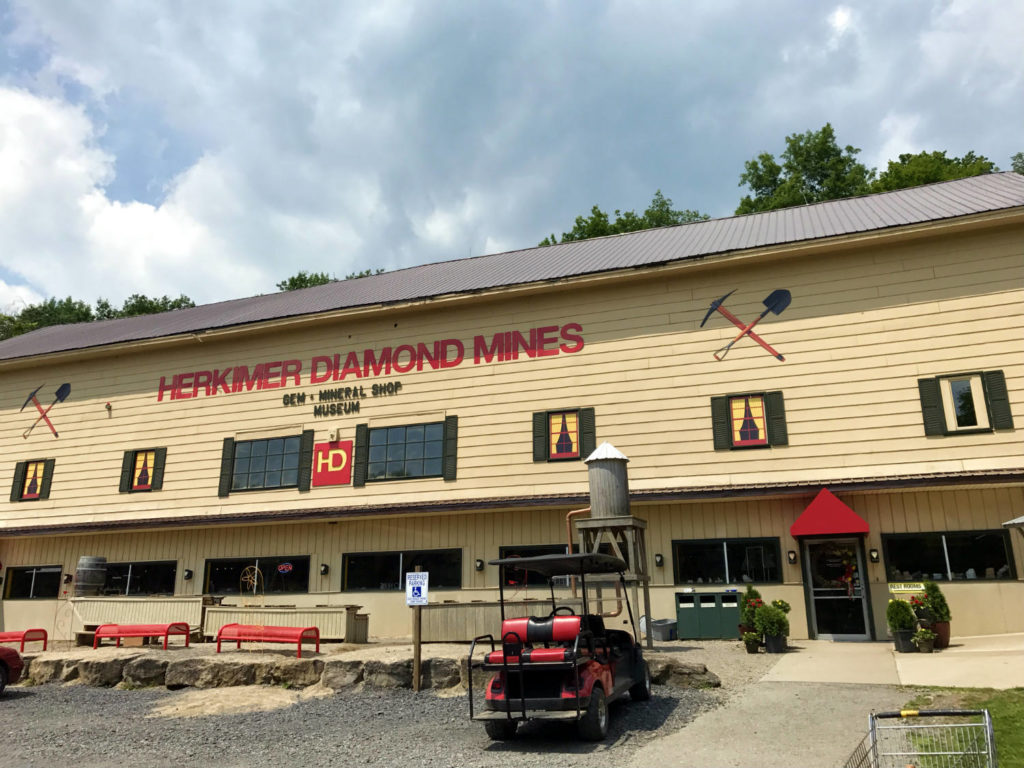 Located in the northern end of Herkimer, New York, they've got everything you'll need to get to work. For $12, you get a 3 lb. sledge hammer (be sure to get one with a rubber grip) and full, unfettered access to a humongous pile of rocks. Whatever you find while you're there is yours to keep. They also have safety goggles available for $3 and if you don't have your own, you will definitely want to purchase a pair. As my friend TeeJay told me, "Flying pieces of rock are no joke."




Luckily, I was able to ride along with some friends who had gone before, and was able to tap in to their experience to help move me along the learning curve. As we walked toward "The Pit", TeeJay instructed me to "Look for rocks that kind of have this striated white crystalline looking stu—" and mid-sentence turned it over to reveal easily the best Herkimer Diamond found out of multiple visits.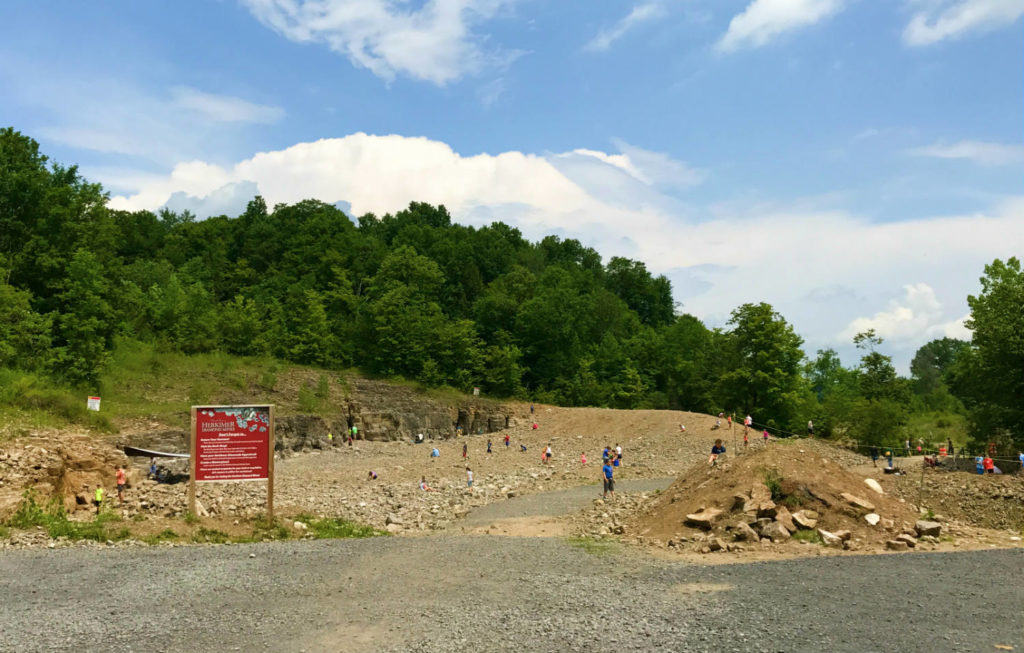 Herkimer Diamonds on the Soles of My Shoes
With such an easy find within literally seconds of being there, my hopes of striking it big filled the muscles that would swing a hammer hundreds of times over the following couple hours. Sitting on a rock, surrounded by rocks and pulverizing rocks with a hammer as the summer Mohawk Valley sun pulverized the back of my neck, I was quickly reminded of Victorian Era prison sentences.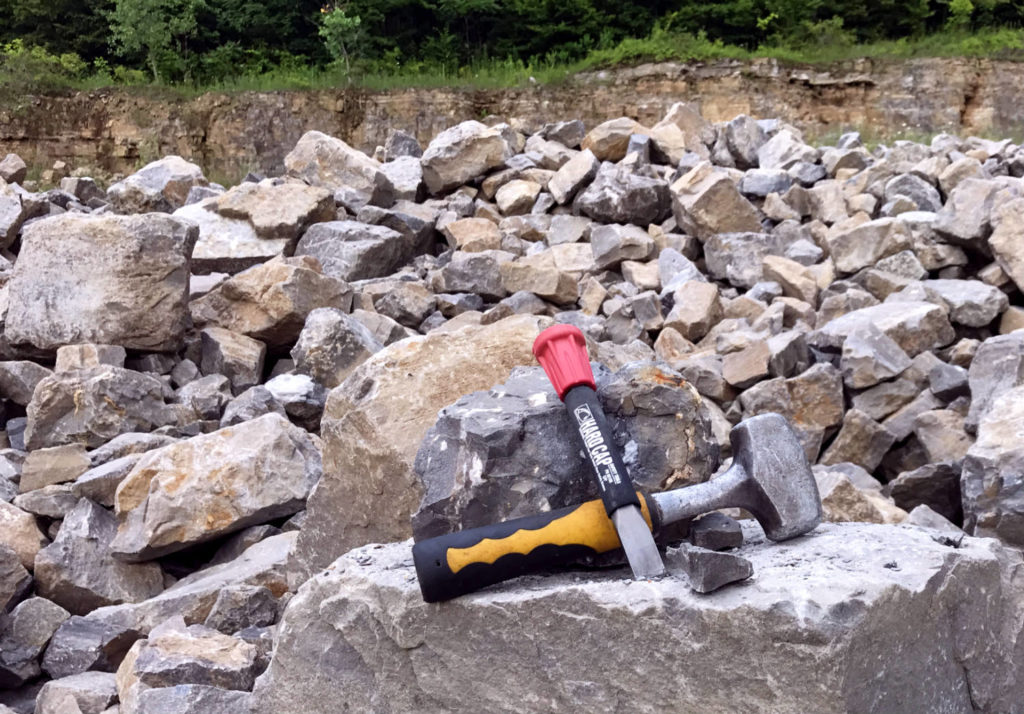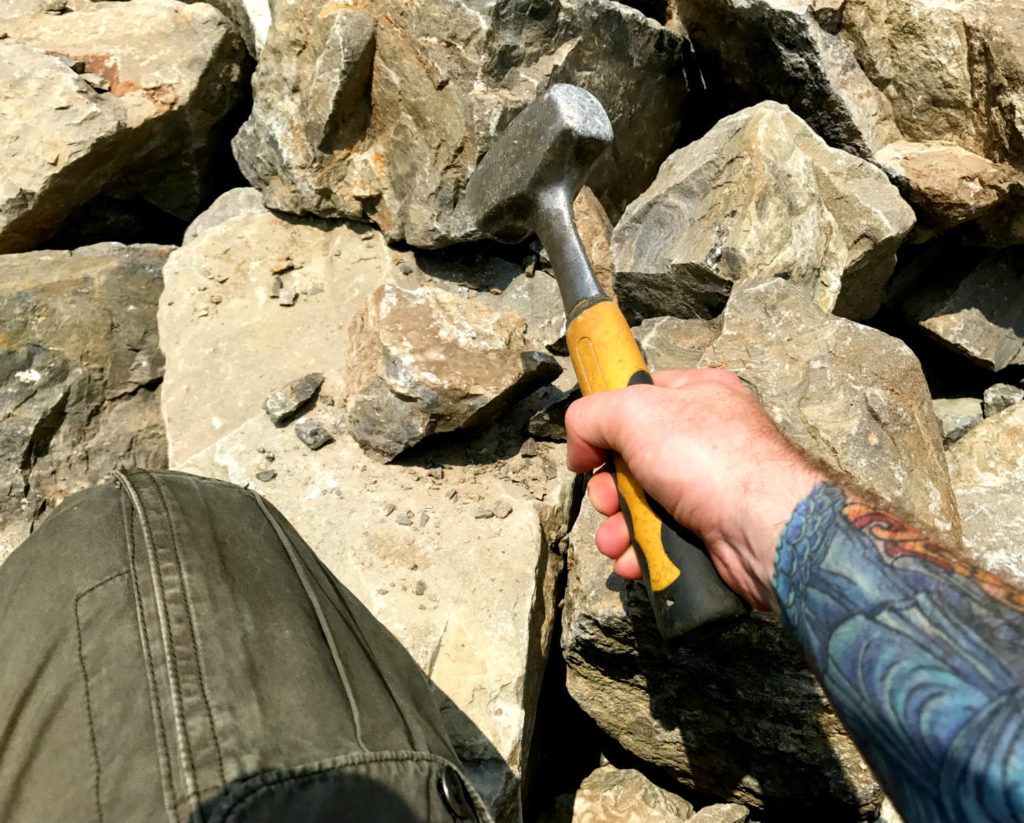 But, then it happened.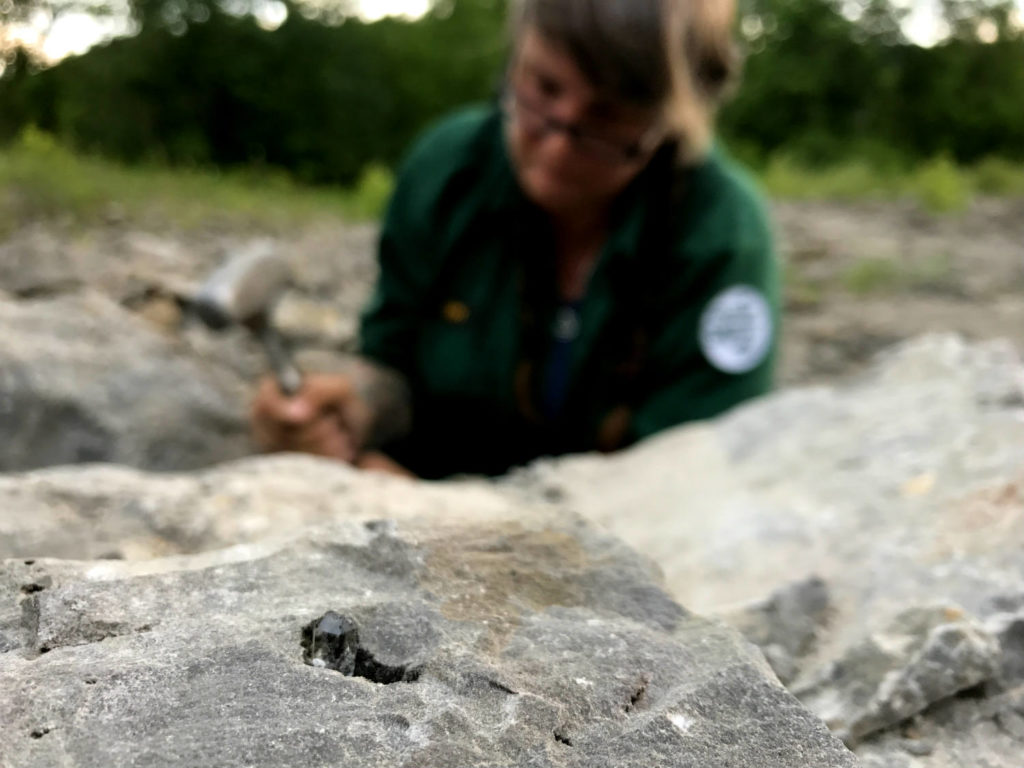 With dust covered hands and a throbbing shoulder, a quick glimmer of hope shown as the sun hit the corner of a rock, exposing the tiniest fragment of a crystal. As I worked through the process of carefully extracting my minuscule find, my sense of adventure was suddenly revitalized.
I did end up finding two more small Herkimer Diamonds on our trip, which was plenty for me. It was plenty to help explain the mindset of a true hobbyist who might spend hours and hours carving, hammering, chiseling, and dusting to find the find.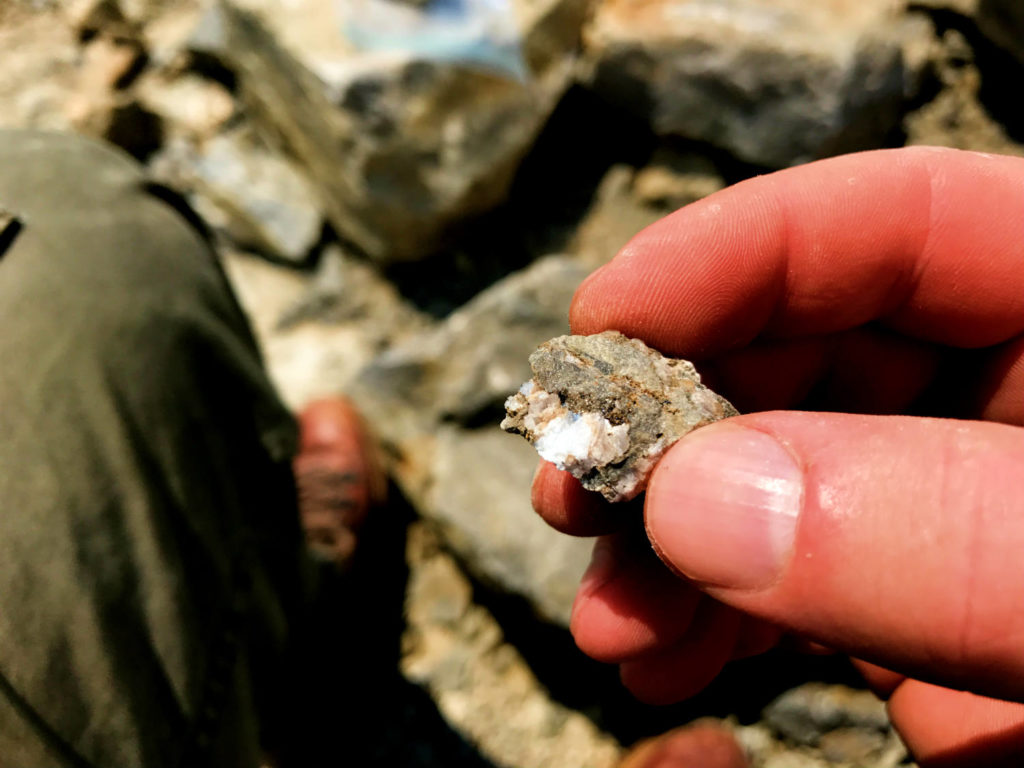 The Herkimer Diamond Mines are a bit like nature's casino. You set out with high hopes of being among the few who are lucky enough to beat the house with little effort. But, after a short spell of being down on your luck, the losing streak comes to an end when the dealer flips a queen of diamonds to complete your flush. Sure, you only win back a small percentage of what you were already down. But, that win is enough to keep you trying because, let's face it, how friggin' cool is it to turn over a rock and find a 300 million year old crystal?!
There's no free buffet ticket at the Herkimer Diamond Mines, but if you've grown tired of the attempt, they've got a pretty expansive gift shop where you can grab something to take home and show your friends how you beat the house.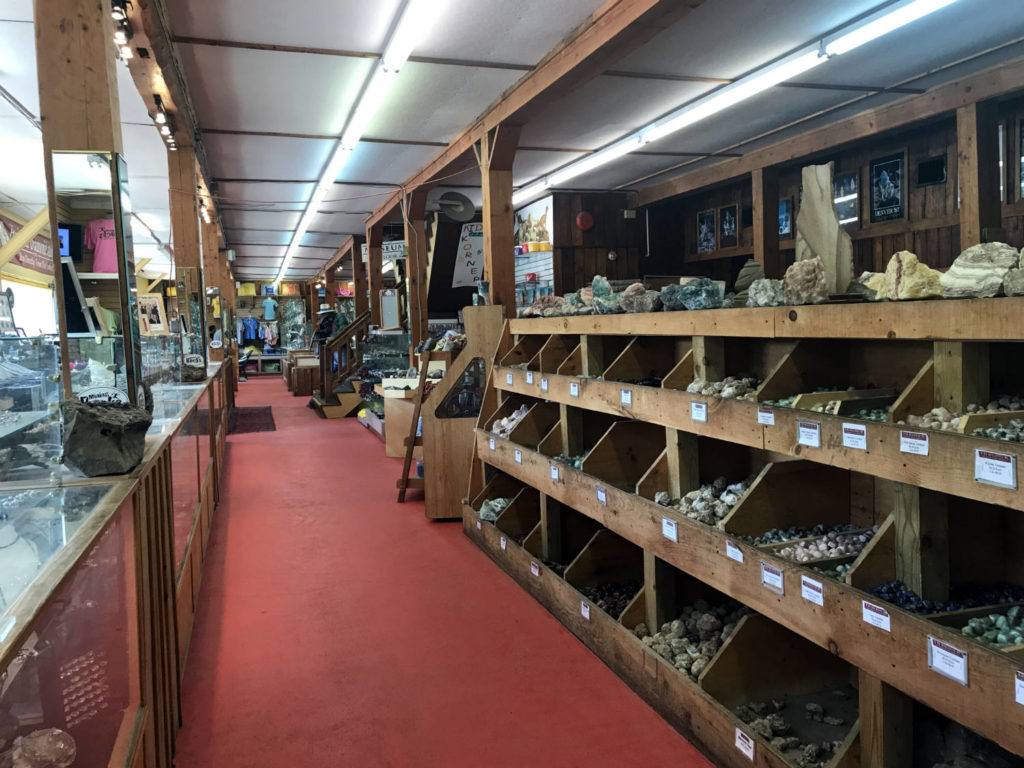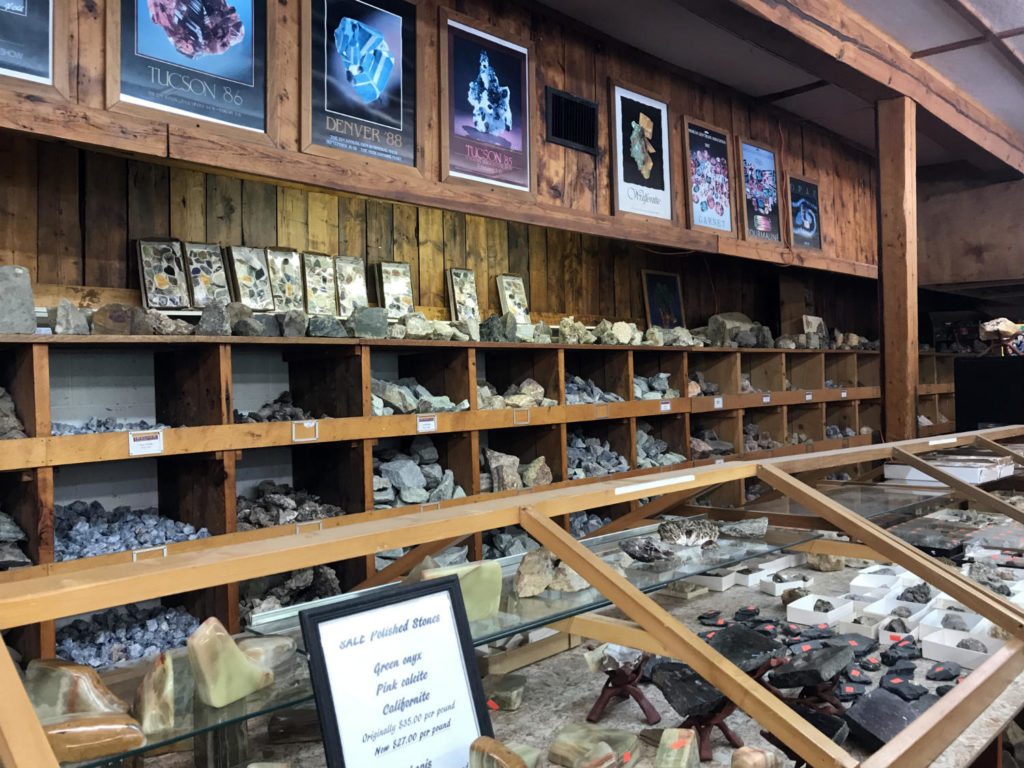 In the event that your scavenger hunt is interrupted by torrential downpours (like ours was), take respite on the second floor of the gift shop, where the Herkimer Diamond Mines has created a great little museum with exhibits telling stories of the region and Herkimer Diamonds.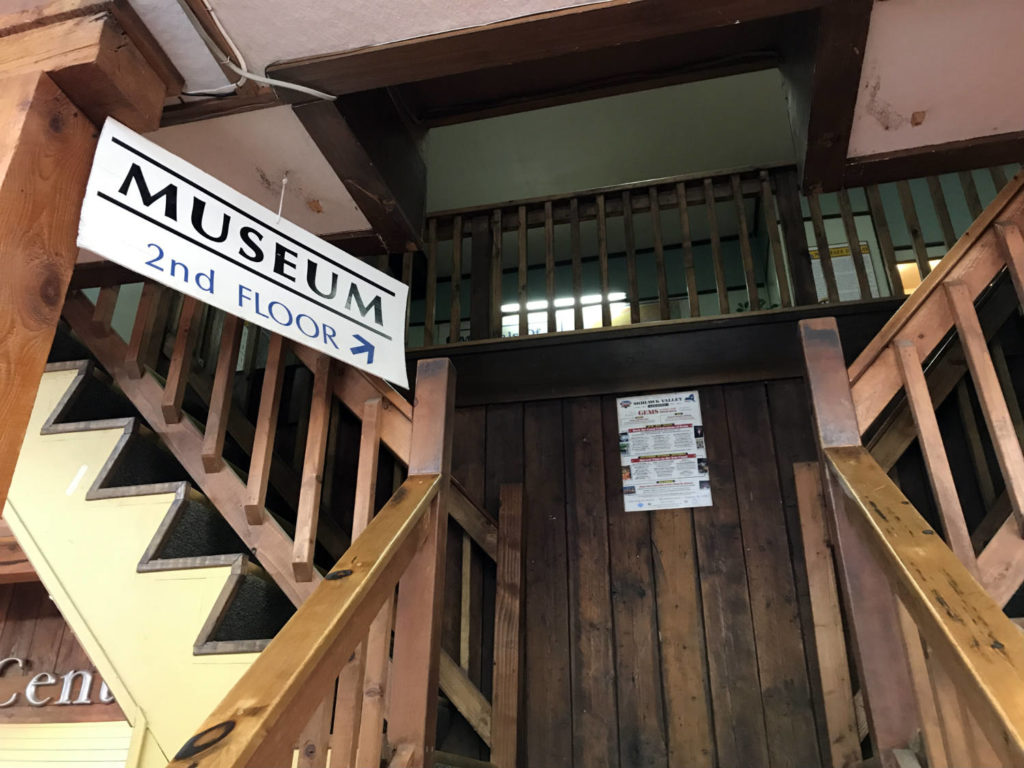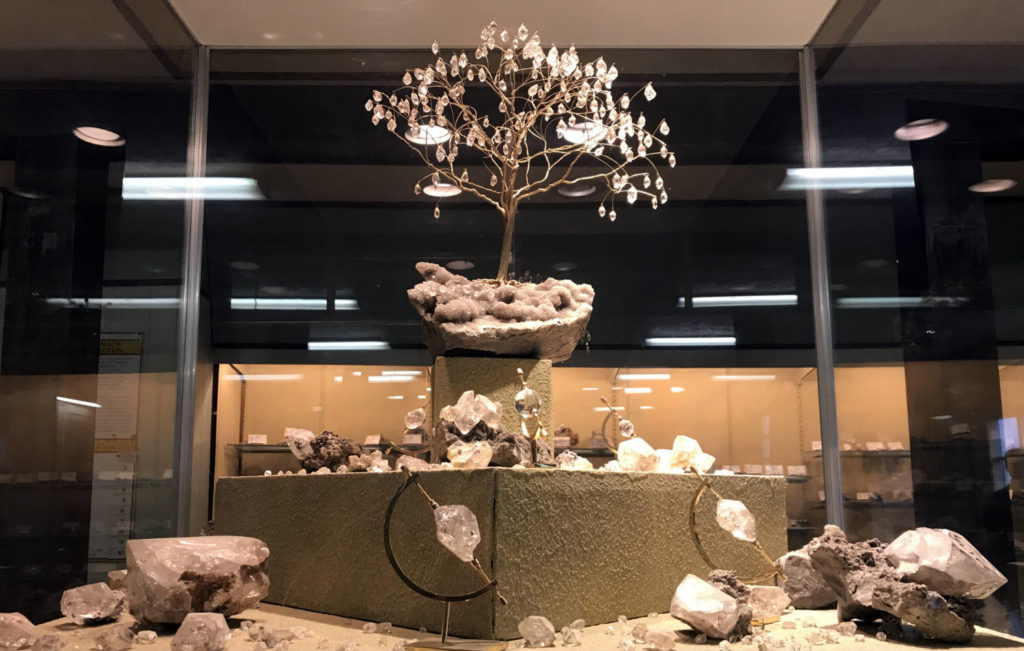 For more about the Herkimer Diamond Mines and to plan your visit, checkout their website, and follow them on Facebook, and Twitter!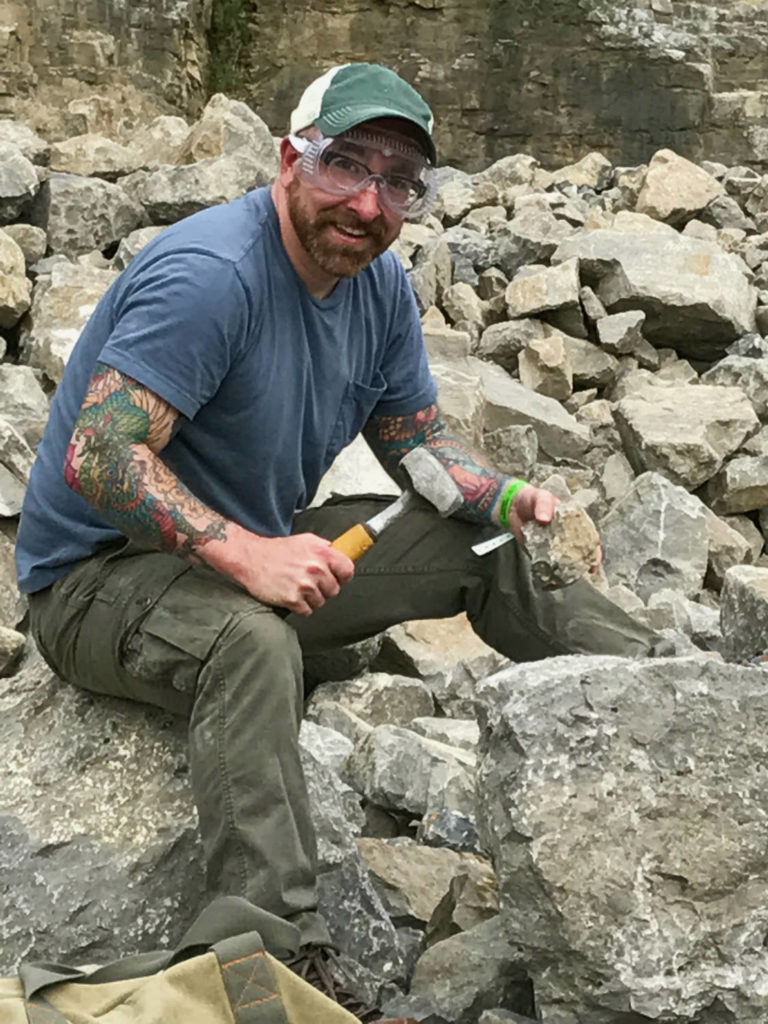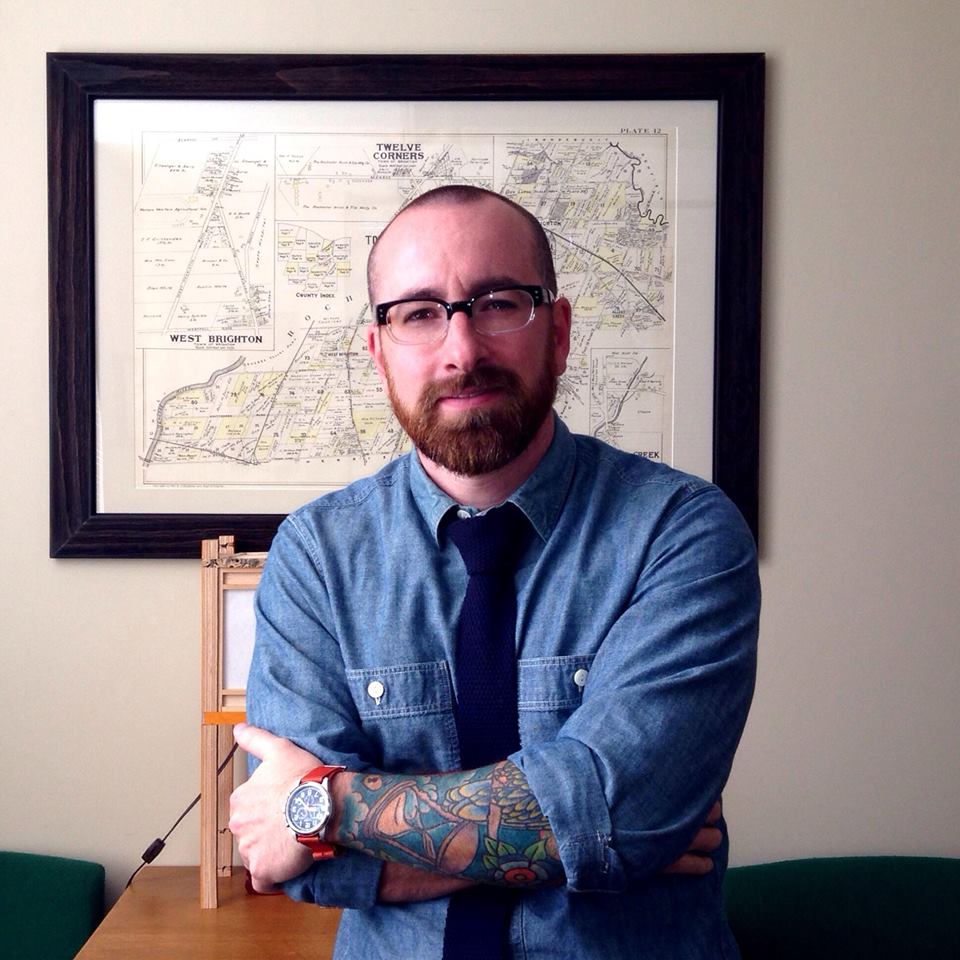 Chris Clemens is the Founder/Publisher of Exploring Upstate. From his hometown in Rochester, he spends as much time as possible connecting with the history, culture, and places that make Upstate New York a land of discovery. Follow him on Twitter at @cpclemens