by Chris Clemens
Each month this year I've been visiting different museums in Upstate New York. It seemed the best way to cap off the yearlong project was at the New York State Museum in Albany. With exhibits ranging from modern art to local history and science, it has something for everyone. Plus, as a museum representing all of New York State, it features artifacts from every region.
So, with a quick ramble over to Albany, I wrapped up a year of exploring in what seemed like the pinnacle of the Empire State's museums.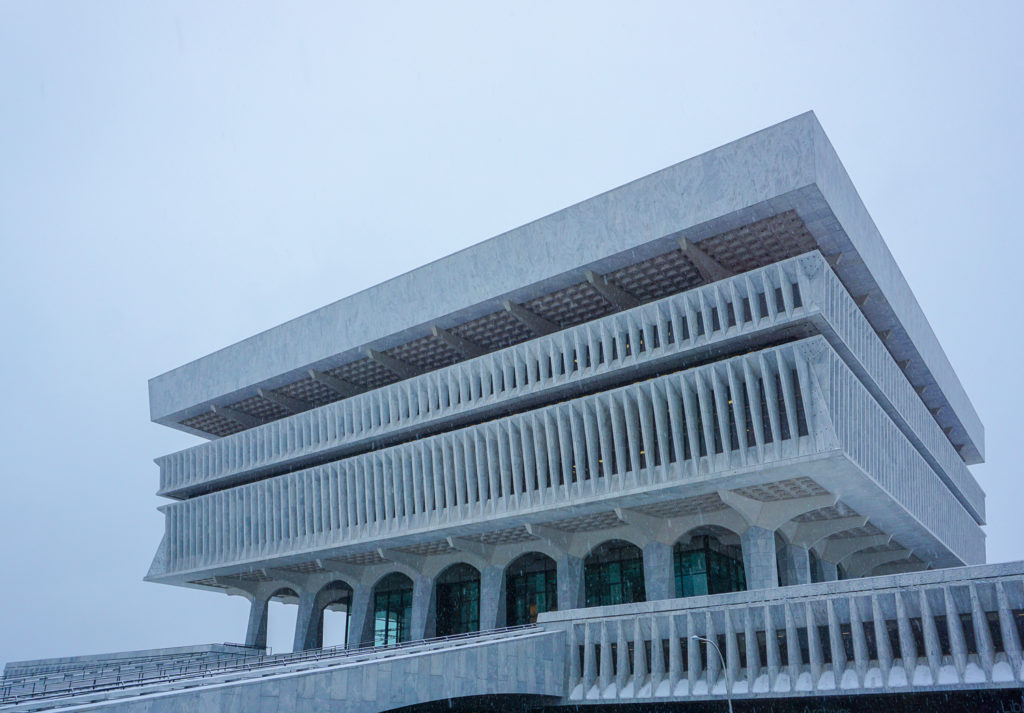 First, It's Old
The current building that houses the museum is located at the south end of the Empire State Plaza. You'll find it perfectly opposite the New York State Capital building. This location opened to the public with a huge ceremony on July 4, 1976 with an estimated 15,000 people in attendance. The day was so regal that even Don McLean showed up to help make it a party
Now, 1976 doesn't sound that old, but that's only when this current building opened. The New York State Museum actually dates back to 1836, making it the oldest state museum in the United States. If that noble distinction isn't enough for a museum representing the Empire State, it also happens to be largest state museum in the country.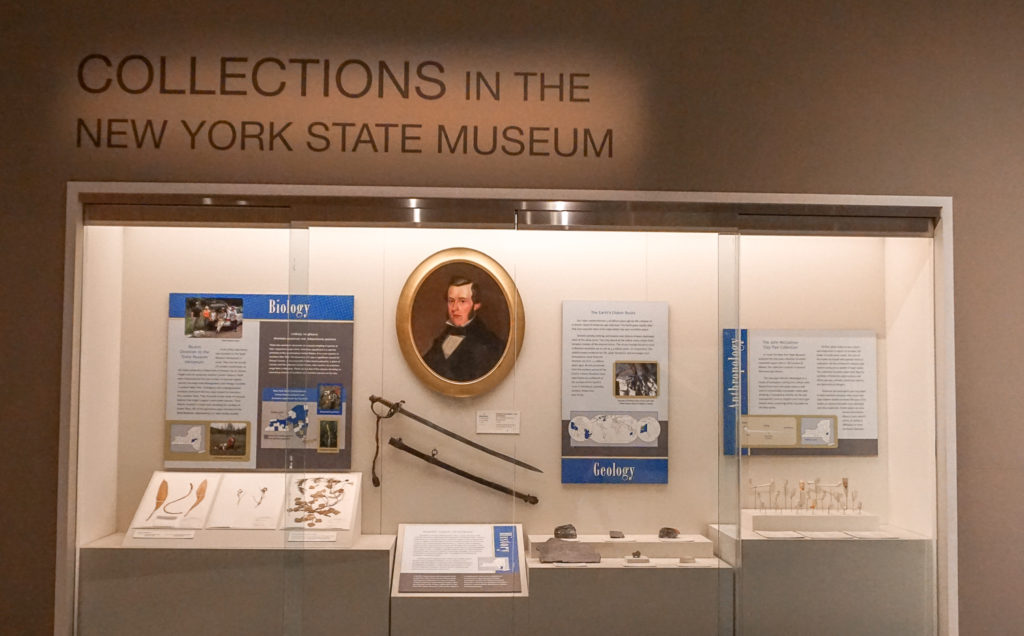 Originally in 1836, it was formed as the New York State Geological and Natural History Survey by Governor William Marcy. His vision for the institution was to document New York's vast collection of rocks and minerals. The museum has undergone a few changes since then, but it still takes the original mission very seriously. In addition to rocks, it now houses just about everything you can imagine related to New York history.

Second, It's Big
The building is multiple floors, but the majority of the publicly accessible space is on the lowest level. There's no fee for entering, so you simply walk in off the street, and enter the exhibit space. (There is, however, a really helpful information desk if you should need it.)
Laid out in a huge circle, each exhibit space exists independently to one another, but flows smoothly. The Adirondack lifestyle section is definitely lumped together, but it only takes one step to leave it and enter the minerals section. The Erie Canal exhibit is grouped together, but wandering to the Cohoes Mastodon is easy enough.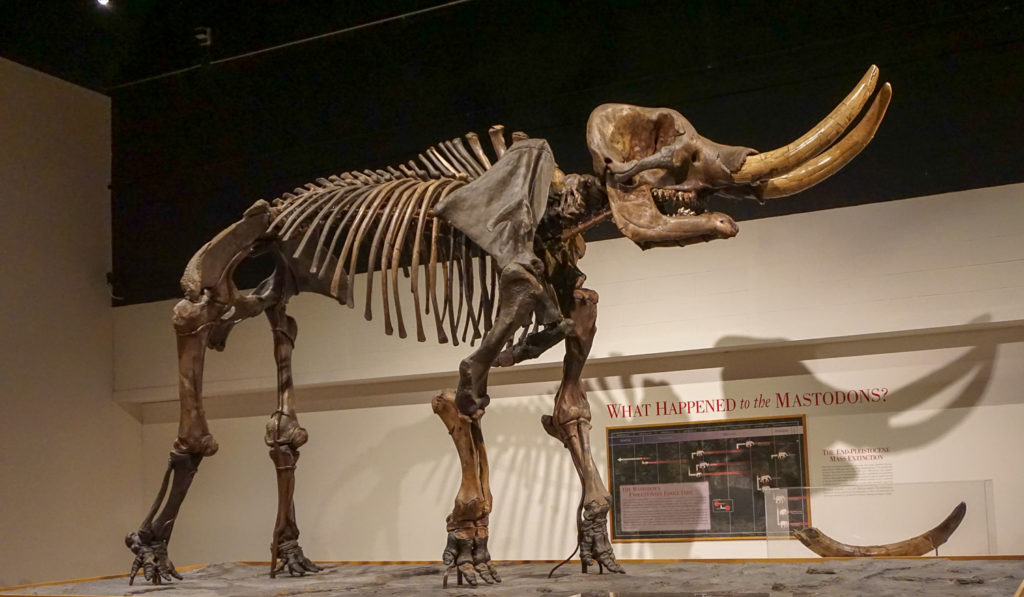 In fact, wandering is exactly how I tackled seeing as much as I could.
This building is also where the New York State Archives is located. The upper floors house that, along with the New York State Library. There are some publicly accessible exhibits on the top floor, but for this visit, I spent all my time on the first floor.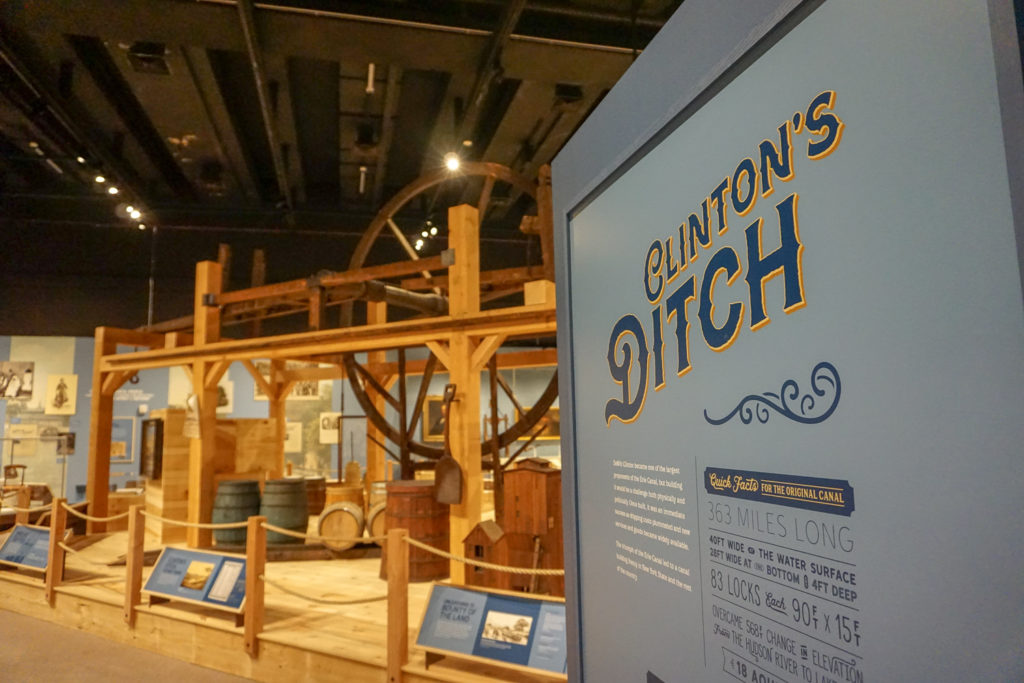 Third, It's Modern
Museums should protect our past, but they don't have to be outdated. In 2015, the museum began a multi-year renovation project that will renew over 35,000 square feet of space. They're well underway on a massive plan to add updated galleries and add interactive technology.
A lot of the renovation process is continuing, but it's already easy to recognize that the museum feels like a modern space. So, if you've been to the museum before and it's been a while, it's time to return.
Fourth, It's Really Cool
I really enjoyed a few things about this museum. To start, there was a ton of variety. I love New York State, but I'll admit not every area of study is one I can latch onto with passion. It was easy to browse a section and move on, but feel a renewed sense of awe at the next exhibition.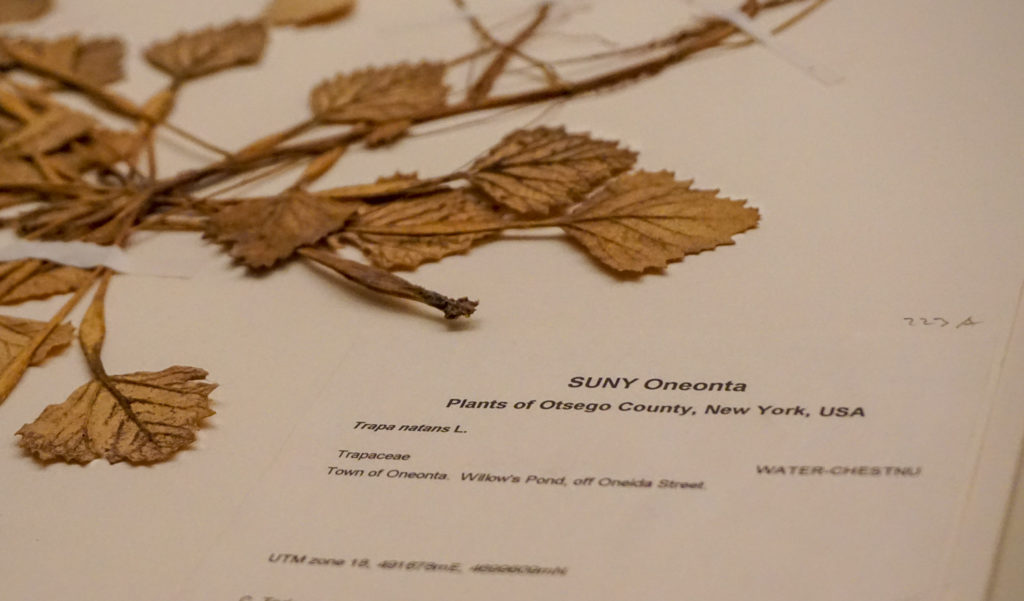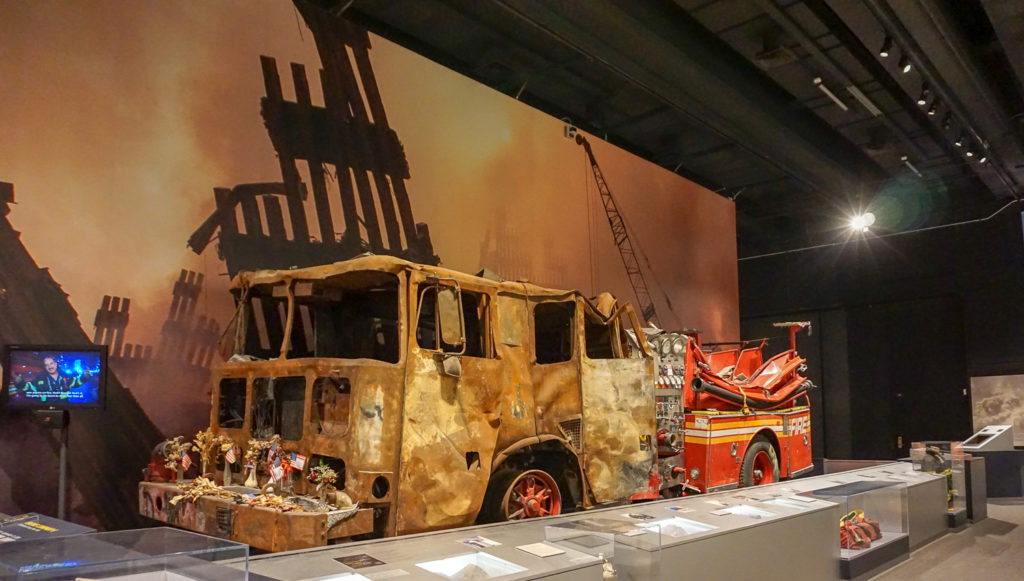 When I was a kid, I got a kick out of collecting rocks and minerals. I'm not sure that I ever came close to gracing the status of a true nerd, but I pretended. Over the years of visiting museums, I've seen more than enough rock and mineral exhibits. But, this one at the New York State Museum stood out in my mind and still does a week after the visit.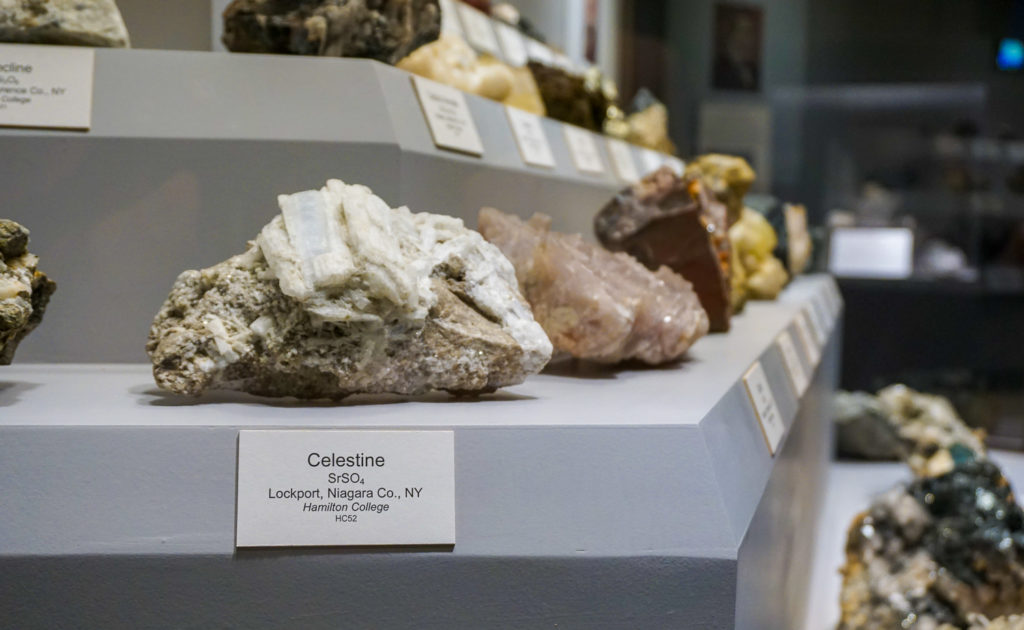 Each specimen is labeled with where the rock itself was found, and that's where I think this museum as a whole really got me. Sure, it's cool to walk around a museum and see a wild looking gem that was found some random place on the globe I've never been. But how relatable is that? It's wwaayy cooler to see a rock that looks like it could only be discovered in another world, and find that it once rested in the town I grew up in. And, then another. And another…
Museums are important for connecting to us to a place and time that we don't normally have access to. But, consider how important it is for us to connect more deeply with the place we already call home. This land is where we live, work, and play. How much do we truly know about it, though?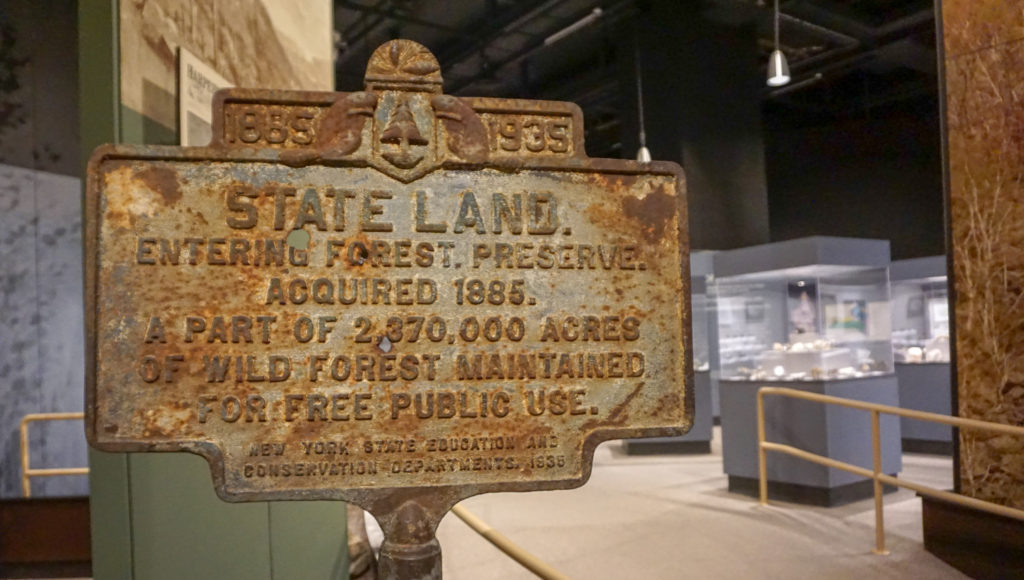 Fifth, Just Go
I really think this is probably one of the things that most people in the state take for granted. Ya know how there's a place where you think "I'll go there someday", but you keep pushing it off? It's easy to feel like something will always exist so there's no need to rush over and do it now. Stop with that nonsense. It's time to go!
I loved that this museum featured a bit of New York City, a bit the of the Adirondacks, a bit of the Capitol Region, and had something for everyone. If you have any interest whatsoever in New York (and I suspect you do if you enjoy Exploring Upstate), then you'll really dig the New York State Museum as much as I did.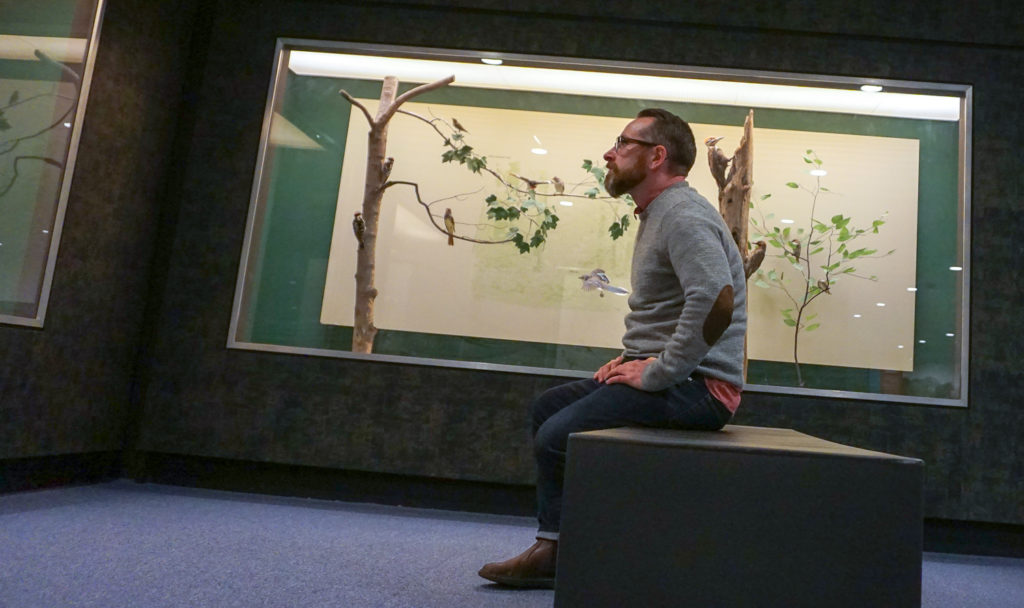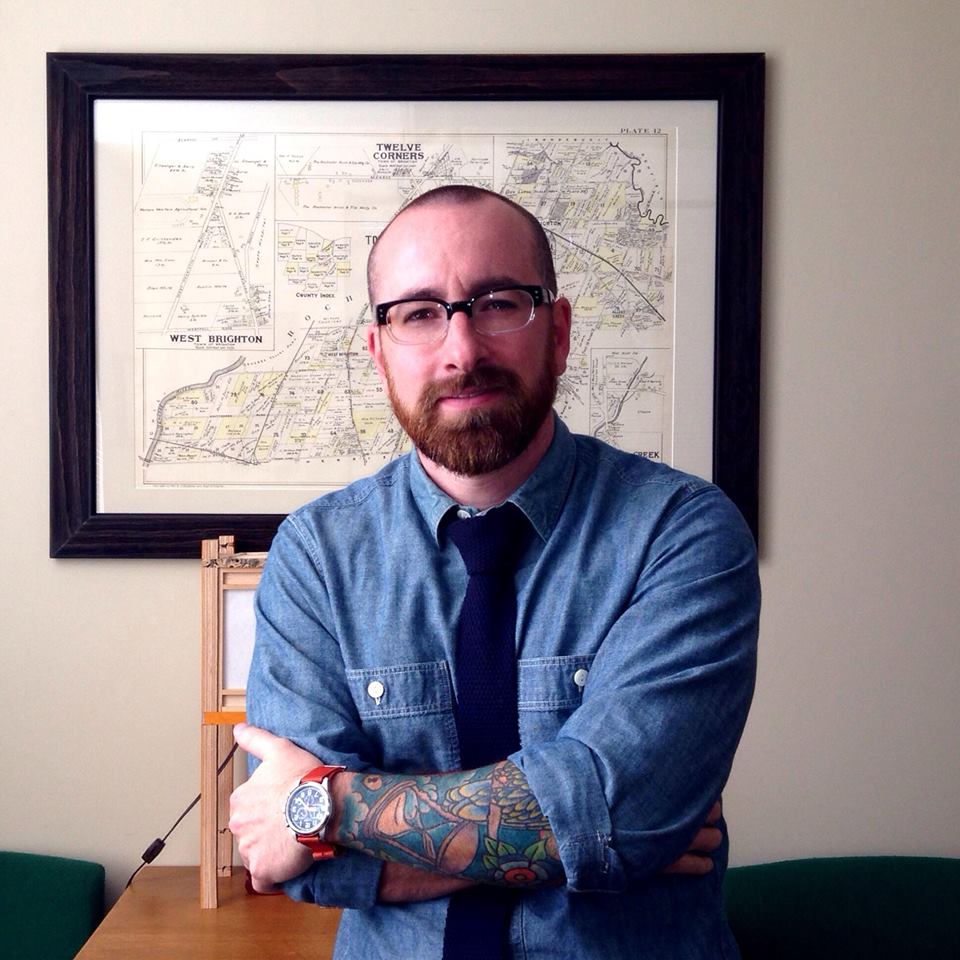 Chris Clemens is the Founder/Publisher of Exploring Upstate. From his hometown in Rochester, he spends as much time as possible connecting with the history, culture, and places that make Upstate New York a land of discovery. Follow him on Twitter at @cpclemens