by Chris Clemens
As a young kid in school, we would regularly visit historical sites and museums. On those trips, it always seemed like the people giving us tours were….well….a lot older. And, to be fair, it does kind of make sense. History isn't a huge money maker, and often times your local town historian is someone volunteering their time. Plus, that volunteer historian is probably someone who has always lived in the town. They've been around long enough to have seen things happen!
The work these folks do is honorable and invaluable. But, over the years, I've come to learn of a few young historians who are shaking things up. These younger folks are still retelling history and educating the masses, but they're able to tell these stories from a different perspective. To aid in that effort, younger folks are typically more digital-media savvy. So, there are a lot of younger historians using platforms like Instagram, Snapchat, podcasts, and blogs to reach new audiences.
Basically, young people know how to connect with other young people. And, getting young people to understand the importance of preserving our past, and visit heritage sites in our region is crucial. Forty years from now, it'll be the current twenty-somethings using Instagram that are giving tours to school children at historical sites.
There is a large group of young people around the state making great efforts to preserve history. Instead of hitting the road this week, I thought I'd introduce Exploring Upstate readers to just a handful of young people I've met along the way.
Capital Region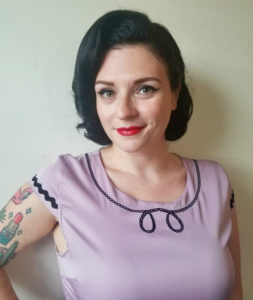 Samantha Hall-Saladino is 31 years old and grew up in Fulton County. She currently works as the Historian for Fulton County and is Executive Director of the Albany County Historical Association. The ACHA owns and operates the Ten Broeck Mansion in Albany, so she is immersed in local history projects. Samantha has Bachelor degrees in English and History from Russell Sage College in Troy, New York and a Masters in Museum Studies from the University of New Hampshire.
Apparently spending all her day hours with history isn't enough, because on the side, she is also The Vintage Vixen on YouTube, where she celebrates all things mid-20th Century.
I asked her what her favorite part about being a public historian is.
The fact that I get to work in the area I grew up in and share those stories with others is my favorite part. The reason I became interested in history in the first place is because of a 4th grade project about local history. My dad and I went around to a bunch of sites and took Polaroid photos (heck yeah, 1990s), and then he helped me make a map and write labels for each photo. So it's like coming full circle that now I get to share our community's heritage with others, and hopefully spark in them some interest as well. It's pretty exciting.
Central New York Region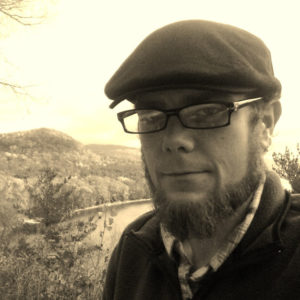 David Brooks grew up in Mayfield, New York and got a Bachelor's in U.S. History from SUNY Empire State College. Now, at age 36, he is the Education Director at Schoharie Crossing State Historic Site not too far from where he lived as a kid. Through his life, he's worked jobs in manufacturing, retail, and the medical field. Those other jobs may seem irrelevant, but he explained that each of those experiences has helped him serve the public at Schoharie Crossing. The skills of a historian aren't just rooted in knowing how to do research, but also in learning how to relay that material to others.
I asked him if being young and working as a public historian was an advantage, or a disadvantage.
A lot of the time, younger historians are seen as inexperienced or too heavily focused on social media. Inexperience shouldn't be viewed as a negative, so long as there is a passion to explore, and to understand. Personally, I try to maintain a level of humble enthusiasm for history. I have had the pleasure of meeting scholars, but I also have met many people that are knowledgeable on a topic because it is their passion–even high school graduates!

I think the true answer for this will be revealed when I am older, and greyer. If I achieve the goal of connecting or reaching others and getting them to fall in love with their collective history, then age is irrelevant.
Finger Lakes Region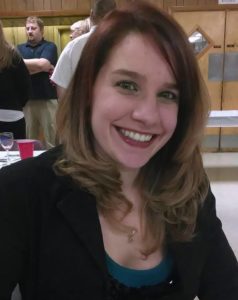 Cyndi Park-Sheils grew up in Waterloo, New York so she's pretty familiar with the birthplace of Memorial Day. At age 34, she has a Bachelor's in Theatre with a minor in Art from Elmira College and is nearing graduation from RIT with a Master's in Professional Studies. As a local with a passion for history, she serves as the Executive Director Waterloo Library & Historical Society.
We've crossed paths a couple times during Memorial Day celebrations. Knowing that Waterloo's reputation was wide reaching, I wondered if she had encountered situations where she had a tough time earning the respect of older historians.

I think I am lucky in this because I was born and raised in Waterloo so I earned the respect by being a native to the town I work in. We have an aging population in the area and young people don't usually stay or are interested in History. I often hear we need new or younger people to take over. I have started attending more conferences and seminars and I think people are surprised that I am an E.D. at a younger age. In the nearby cities I feel it is "reserved" or people have to go through the ranks to have the job title.

When I started I think there could have been some skepticism but I believe I have garnered respect by not letting that control me. I have a board of trustees that believe in me and staff that are rock stars. We have a diverse organization and we all have to be innovative, flexible, and forward thinking. I believe giving respect earns respect, set strong boundaries with work and personal life, and always ask lots of questions. Also, mistakes will always happen, admit to them, learn from them, and keep trying new things!
Hudson Valley Region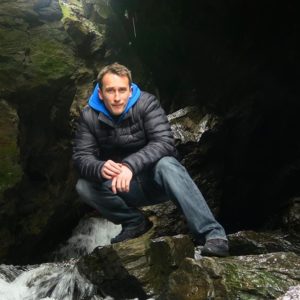 Seth Colegrove is somewhat of an outsider on this list. He grew up in Newburgh, New York and later went to Berklee College of Music. He received a Bachelor's in Film Scoring / Contemporary Writing & Production w/ Minor in Video Game Scoring–none of which is exactly a training in history. But, now at age 32, Seth is helping to promote the stories of our region's yesteryear with his Empire Explorer project. He works as a freelance composer and teacher, but now he's applying those skills to history as a side hobby.
You'll find that he combines his understanding of musical composition and video production to tell stories about New York's history. He shares them on his blog and social media. Much like others here, I first discovered his work via Instagram.
Since I do something kind of similar, I wanted to ask Seth how he discovered stories to retell.
While the stories I choose to tell can be somewhat arbitrary, there are definitely those that I determine to be more important. I feel most compelled to tell the histories that connect people to their daily environment and enrich their perspectives with the realization that everywhere you look, there is a story waiting to be told. From realizing the significance of a nearby Revolutionary War site to recognizing the architecture of a bygone era, the most important stories are the ones that open your eyes and broaden your understanding.
Niagara Frontier Region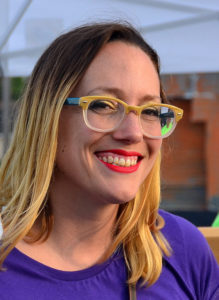 Dana Saylor lives, works, and plays in Buffalo. She grew up in the Fair Haven, New York area and got a Bachelors of Fine Arts from SUNY Oswego. Now, at age 39, she is an artist, event planner, historian, and preservation advocate. She has built a pretty great presence in the Buffalo area working for herself. It's the combination of all her roles that caught my own attention on Instagram years ago.
Dana's sketches of Buffalo's buildings and historical landmarks are pretty incredible, but she's not just drawing them. She researches the history of the buildings, and their style of architecture. Using that research, she has helped clients make a case for preservation status and receive funding to help preserve the structures. Plus, she does genealogy research and even brings people on tours to Italy!
Because I first discovered her using Instagram, I asked her more about how she uses it.
I like to publish multiple images to Instagram (now that it's possible), with a description, hashtags in the first comment, then share it to my Facebook page. It gives the best/widest exposure and is a purely visual medium. If people are drawn in by compelling images they will read on.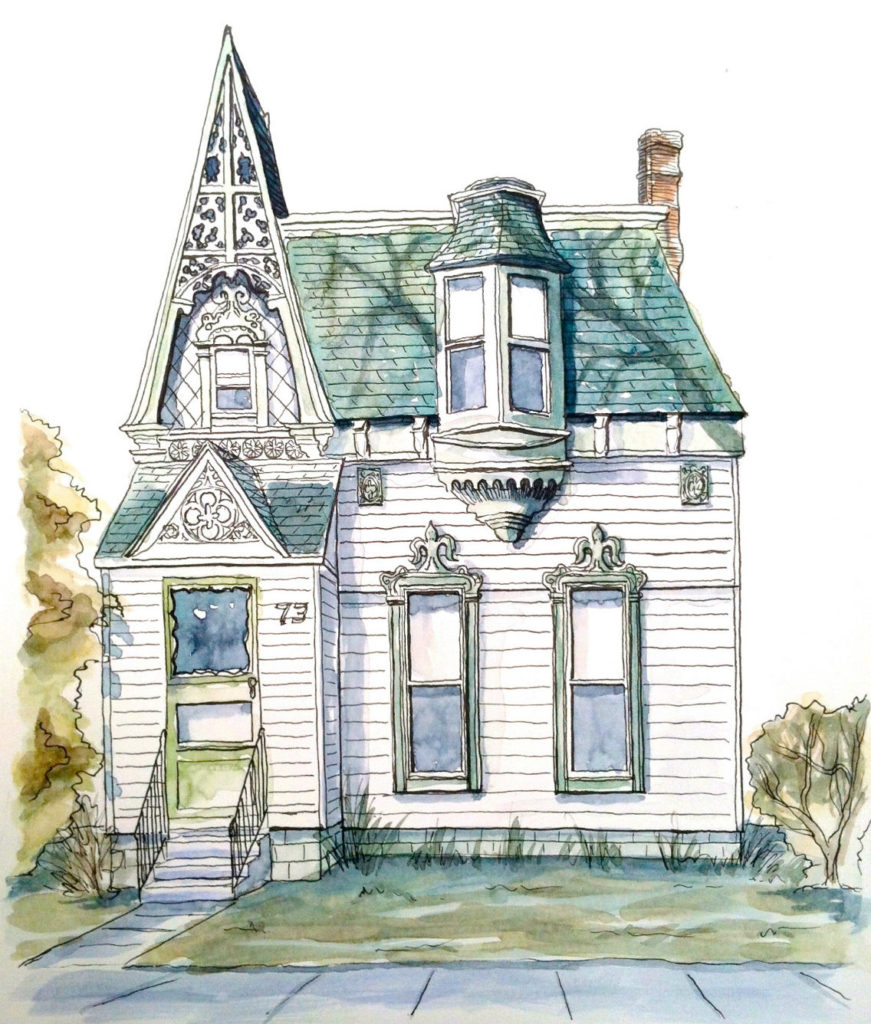 Huge thanks to these folks for doing the hard work of preserving the stories of Upstate's history. And, for letting me pick their brains on some tough topics. If you're in their neck of the woods (or internet) be sure to say hello. They're all really friendly!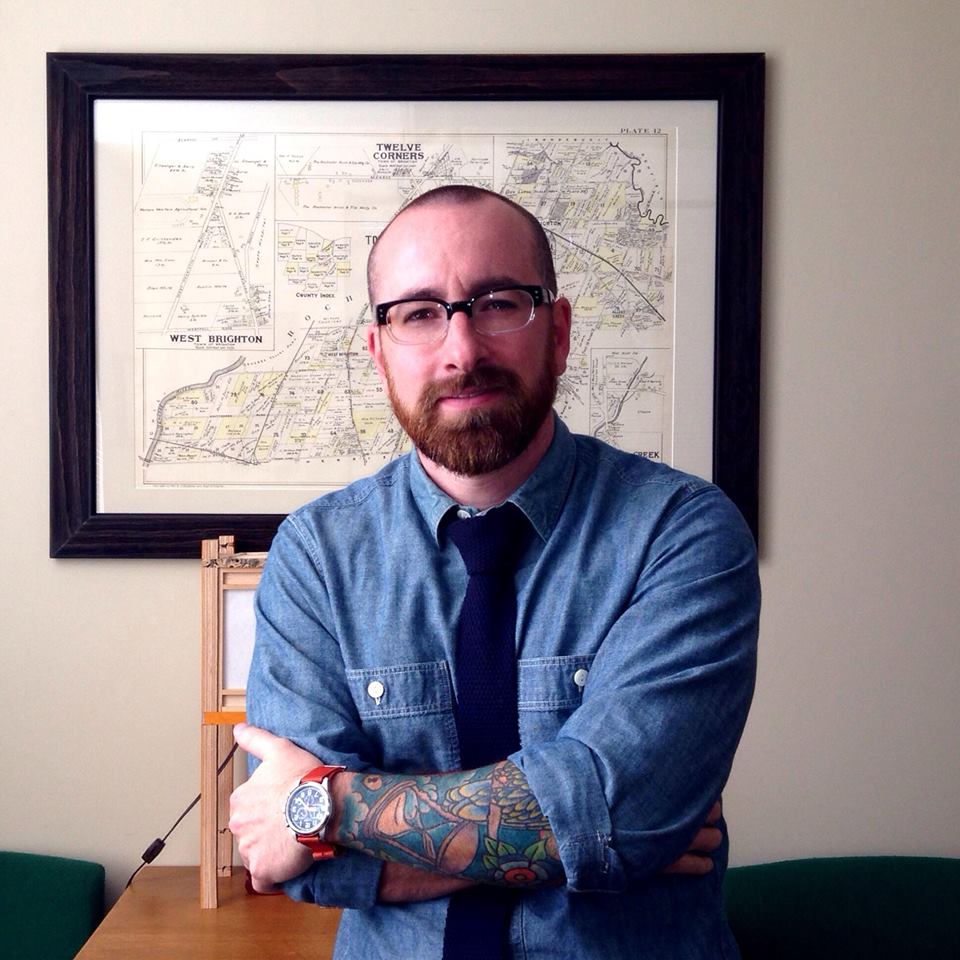 Chris Clemens is the Founder/Publisher of Exploring Upstate. From his hometown in Rochester, he spends as much time as possible connecting with the history, culture, and places that make Upstate New York a land of discovery. Follow him on Twitter at @cpclemens