by Chris Clemens
If you've been following this blog for a while, you've heard me mention the Buffalo IGers ("Instagrammers"). They're a community of folks in Buffalo who enjoy taking photos and sharing them on Instagram. Some members of the group are younger, some are older. Some have wicked expensive camera equipment and some use only their smartphone. Probably the most common trait in the group is a desire to explore new places and capture photos while doing it.
Every couple weeks the group meets at a new location to explore. Volunteers organize a schedule and share it around on social media so anyone can attend. I've shown up to a few of their meetups in Buffalo, and one thing I've always noted is how incredibly inclusive and friendly the group is. No one cares if you're a "Nikon person", or prefer an HDR filter over black and white. It's refreshingly non-cliquey and very community based.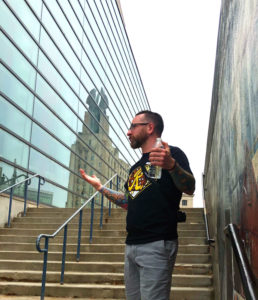 During a meetup of last year, I offered an open-ended invitation to host one of their meetups here where I live in Rochester. It took a little bit of planning to find a date that worked, but we finally made it happen! This past Saturday, twelve members of the Buffalo IGers made the trek to Rochester for a walking tour of downtown.
Normally I'm excited to take photos when I'm out exploring, which is how you guys get to see the shots on this blog. I've walked this route a thousand times in my life, but I found it really interesting how these guys seeing Rochester for the first time caught different angles and views than I normally do. In fact, @RovingBuffalo posted a photo of a sign I had never even seen before! So, where possible, I thought it would be cool to share their photos in this post instead of my own. The photos embedded in this post are ones that I could find publicly listed with the hashtag #igersbuffalo.
Starting Out
The goal for the day was to talk a bit about how Rochester came to exist, what shaped our past, and how we're holding our own during modern times. We began at the corner of Court Street and South Ave just outside the historic Rundel Library. With just a quick walk west while standing over the river, you can get a great view of the former Erie Canal aqueduct. While this section of the city wasn't originally intended to be a hub, the placement of the canal changed all that.
Of course, when the third version of the canal was built and moved, part of that same bridge would later carry our subway system. Rochester is the smallest city in the United States to have ever had a subway, and then also not have a subway. Today, it's a den of graffiti art that rivals some of the best you can find anywhere. While the development project next to the Dinosaur BBQ blocks the easiest access to the former subway, you can still get a peak under the bridge at some cool art.
From there, we shot up State Street toward the High Falls neighborhood, which is a great opportunity to view some of the most iconic buildings that make up Rochester's unique skyline.
Though it's probably not exactly part of our "skyline", the Powers Building is really unique because of its three-tiered Mansard roof.
I may be taking liberties with scientific data here, but I'd bet money that High Falls is one of the most photographed parts of the city. At 96 feet, there's a lot of history that has tumbled through this section of Rochester.
Learning about #Rochester's High Falls with @cpclemens of @ExplrUpstate. #igersbuffalo #BuffaloInstaMeet pic.twitter.com/gKAuRf6UP6

— Ra Cha Cha (@HeyRaChaCha) May 26, 2018
After talking a bit about Sam Patch, grain mills, and how Rochester is unique with three waterfalls in the city, we crossed the Pont de Rennes to get a view from the other side.
And, since we had crossed from the west side of the Genesee River, we had arrived at a perfect spot for a break. The rooftop of the Genesee Brewery has a great view of the city, but it also great beer and food for walking-weary photographers.
Second Leg of the Tour
From the brewery, we walked St. Paul Street through the former Garment District. The local Wall Therapy project has been installing public art murals throughout the city, so this gave us a good chance to check a couple out.
From here, we meandered a bit to watch a wedding party take some photos at St. Joseph's Park, then an explanation about Liberty Pole, and a nostalgic review of Midtown Plaza and the current former Parcel 5.
#Rochester Liberty Pole. #igersbuffalo #BuffaloInstaMeet pic.twitter.com/cekh96oKPW

— Ra Cha Cha (@HeyRaChaCha) May 26, 2018
Just to add a few extra steps to each of our odometers, we walked over to Martin Luther King Jr. Park, and back around to pass one of my favorite churches, the First Universalist Church.
#TheEnd
There is nothing more invigorating for me than exploring a new town or city and taking in the sights. In my opinion, understanding where we came from is an important part of understanding who we are today. Whether it's Rochester, Poughkeepsie, Alexandria Bay, or Buffalo, we have a heritage worth sharing with others. It was an honor to share Rochester's with an outstanding group of folks from the Nickel City.
Huge thanks to everyone who made the trek from Buffalo to see Rochester. And, even bigger thanks to those doing the volunteer work to arrange such great events that directly involve the community in learning about our region.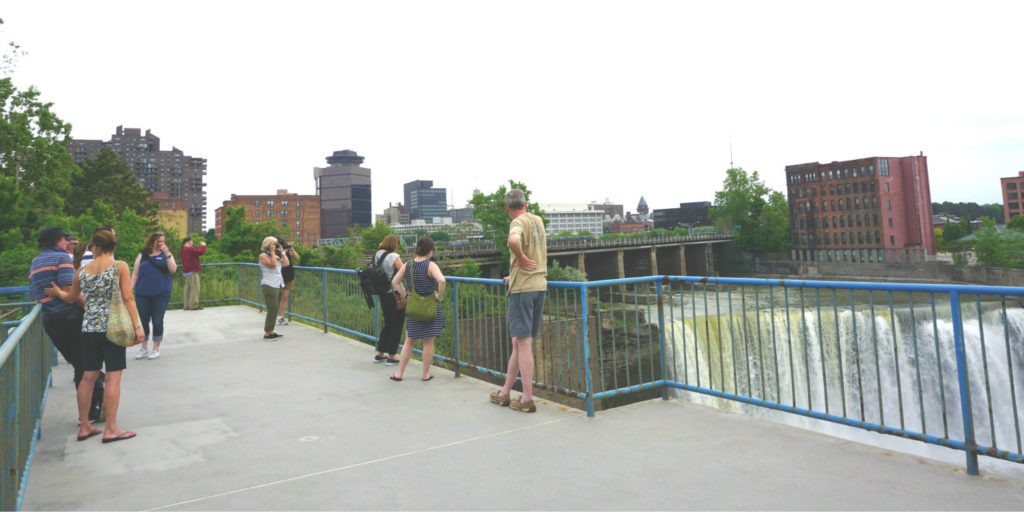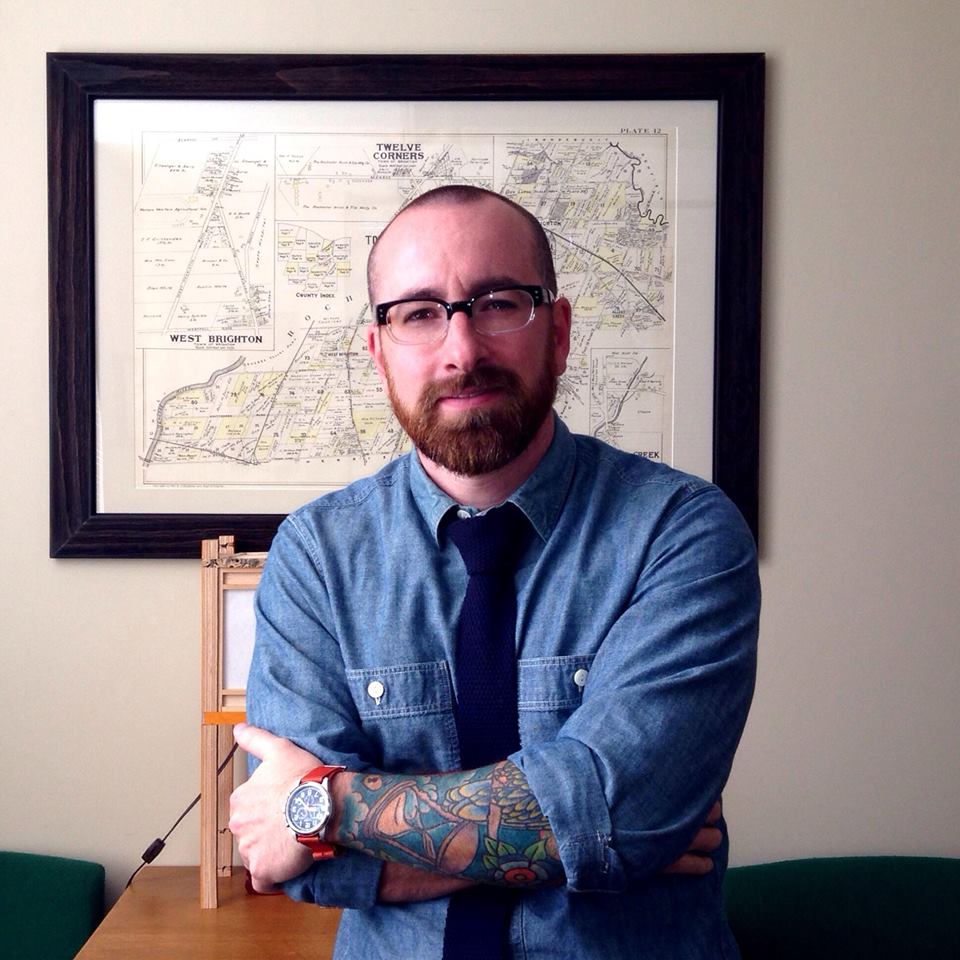 Chris Clemens is the Founder/Publisher of Exploring Upstate. From his hometown in Rochester, he spends as much time as possible connecting with the history, culture, and places that make Upstate New York a land of discovery. Follow him on Twitter at @cpclemens