by Chris Clemens
During the weekend of March 25th and 26th, the popular photography-sharing-turned-social-community mobile app, Instagram, celebrated a worldwide event. Across the globe, local communities of Instagram users met up with one another at predetermined locations to meet new people, hang-out with old friends, and to share photos of it all. Many communities have local Instagram accounts to highlight locals who explore their city. To help celebrate the weekend long event, I went to Buffalo!
Buffalo, NY and Instagram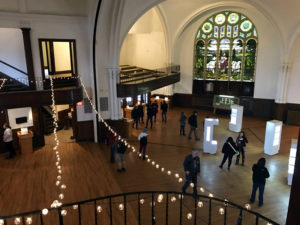 The @IGersBuffalo group has regular meetups. A new destination is set, an announcement is made, and on the day of the meetup, users flock together to hang out and explore a new place with like-minded folks. If you've been following Exploring Upstate for a while, you already know I met up with the group last year at a historic theater in East Aurora. It was really cool to meet people I had already been interacting with on Instagram, and to meet some new people. What I've always really liked about the @IGersBuffalo group is that it's a community of people of all ages and backgrounds. Everyone from photography professionals to amateur hobbyists and retirees to twenty-something hipsters all convene to share ideas and explore new places in their community.
Instagram has been a really great tool for discovering new places to learn about and visit, but it's also been a great tool to meet new friends. Buffalo has a whole bunch of Instagram accounts for discovering more about the city. To discover some of them, checkout the @IGersBuffalo hashtags #bufinstameet and #igersbuffalo
Plymouth Methodist Church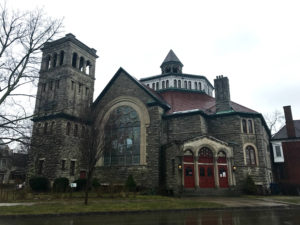 This meetup was at the Porter Hall Karpeles Museum, but it's only been called that for about twenty years. It was first built in 1908 to be the Plymouth Methodist Church. The congregation that first was founded in 1850 contracted with well-known architect Cyrus Kinne Porter (who also designed the Trinity Episcopal Church) to design their building.
Using medieval architecture as an inspiration, Porter cleverly designed an asymmetrical building to properly fill the wedged shaped lot. There are some really wonderful architectural points to the building like the Onondaga limestone brick exterior, the unique layout of the former sanctuary, and two intricate Louis Comfort Tiffany stained glass windows. For a more detailed description, the Buffalo as an Architectural Museum profile for the church has an outstanding history and archive of information.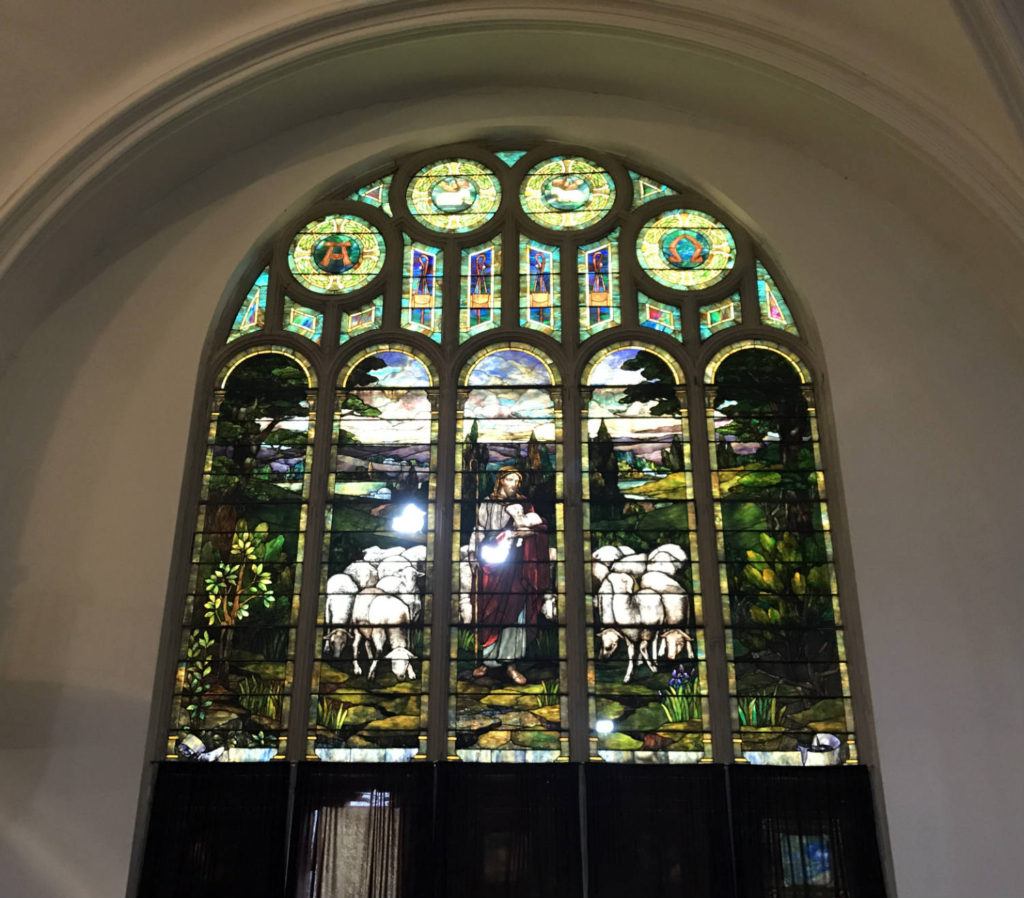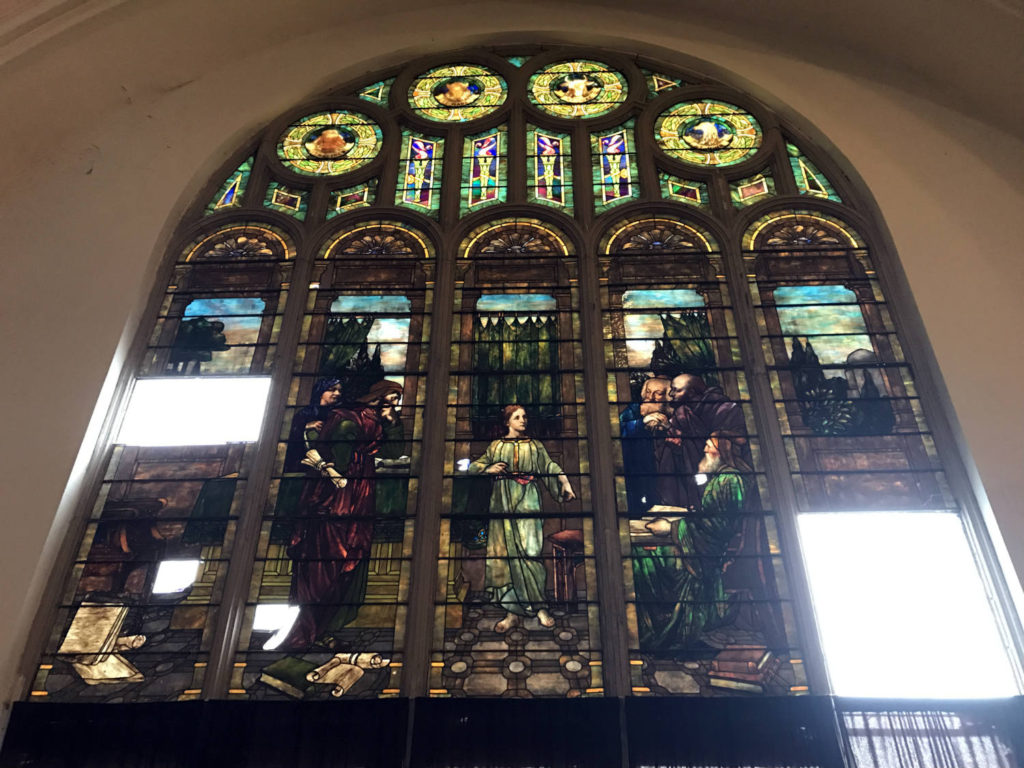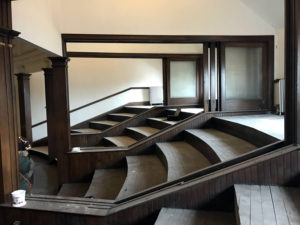 Like so many religious organizations, membership began to dwindle and upkeep for the building became an overwhelming task. When so few members were left at the Plymouth Methodist congregation, it dissolved in 1968 and handed the keys to another religious organization seeking a home. They, too, struggled with the financing to maintain such an enormous, aging space. The historic landmark lay rotting for decades until it was rescued from certain demolition and transformed into one of the more unique museums in the country.
Karpeles Manuscript Museums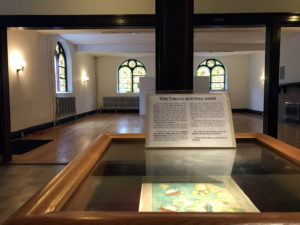 The Karpeles Manuscript Museum is the world's largest private collection of historical documents and manuscripts. The project began in 1983 with David and Marsha Karpeles of California, who began purchasing a wide ranging collection of historical papers in hopes of creating a resource for the public to enjoy. As the collection grew, so did the number of museums around the country. Exhibits rotate among each location, so stopping back regularly means always seeing an incredible new piece of history. Today, there are thirteen different Karpeles Museums around the United States, but Buffalo is the only city to have two. Last year, I stopped in to the North Street location but was yet to see the Porter Hall location, just a few minutes drive to the west.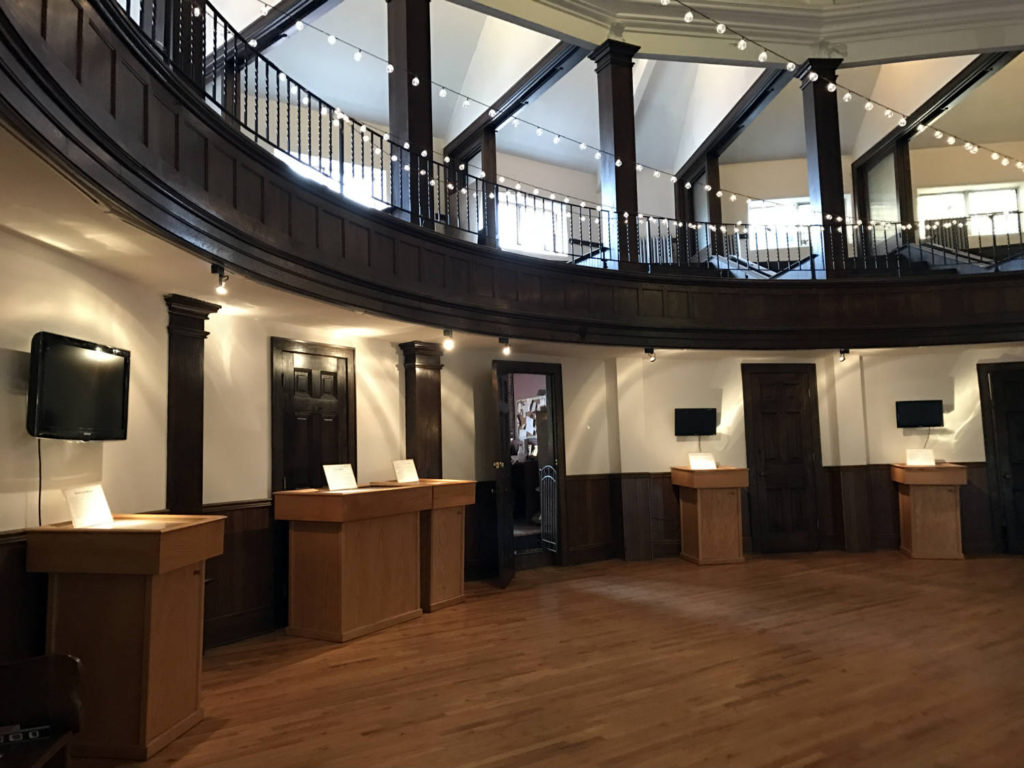 This location was opened in 1996 when the Karpeles purchased the former Plymouth Methodist Church from the City of Buffalo for only $1.00. That seems like a ridiculously low amount of money, but consider that the building had been vacant for decades. A $2 million renovation project that took three years helped to install a new heating system, electric, and overall rehabilitation of the landmark building.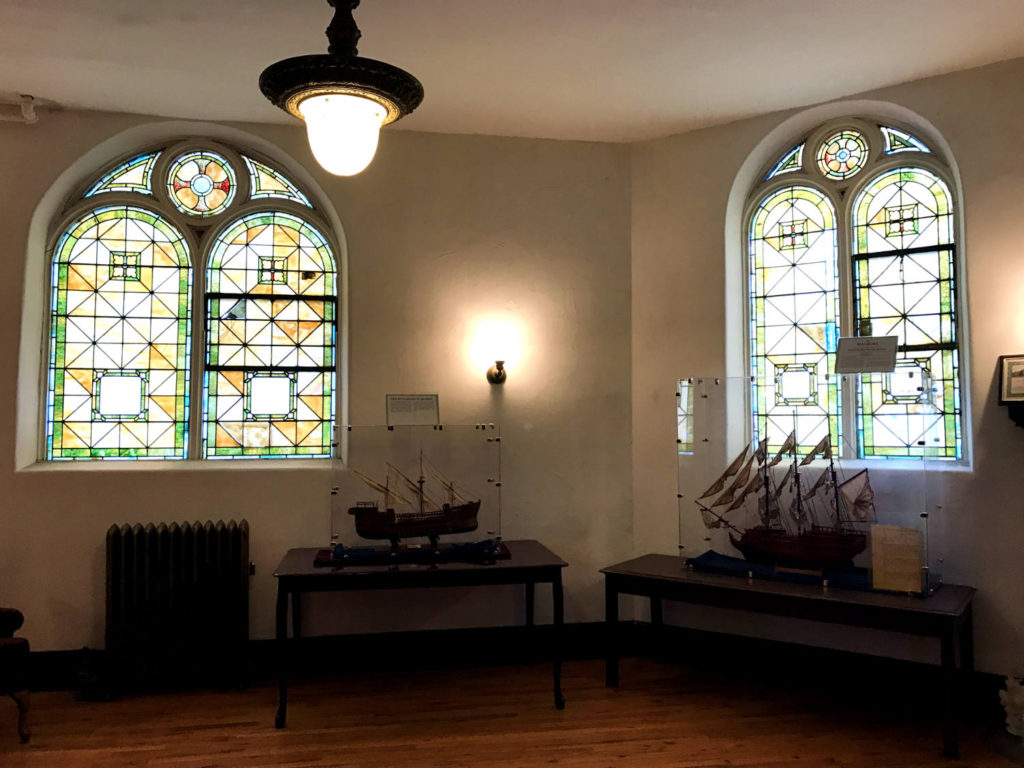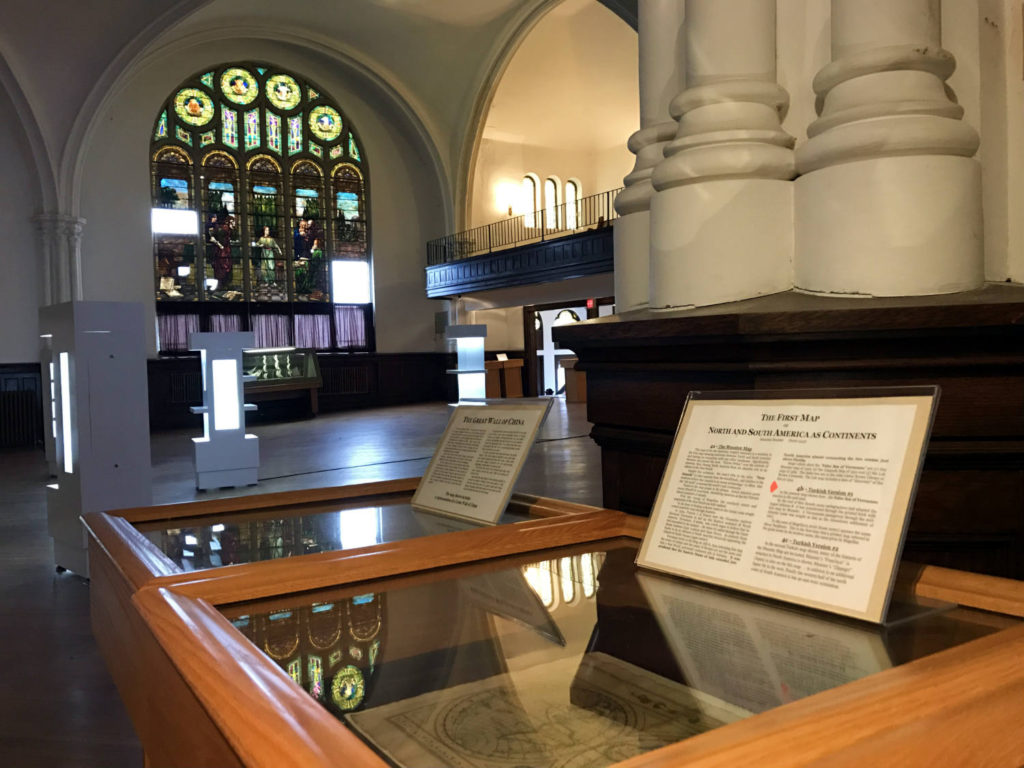 Today, there are countless weddings in the transformed space. There is a curated art exhibit that rotates regularly, as well as the showcasing of the current manuscript exhibit. In keeping with the Karpeles' mission–entrance to the museum is always free to the public.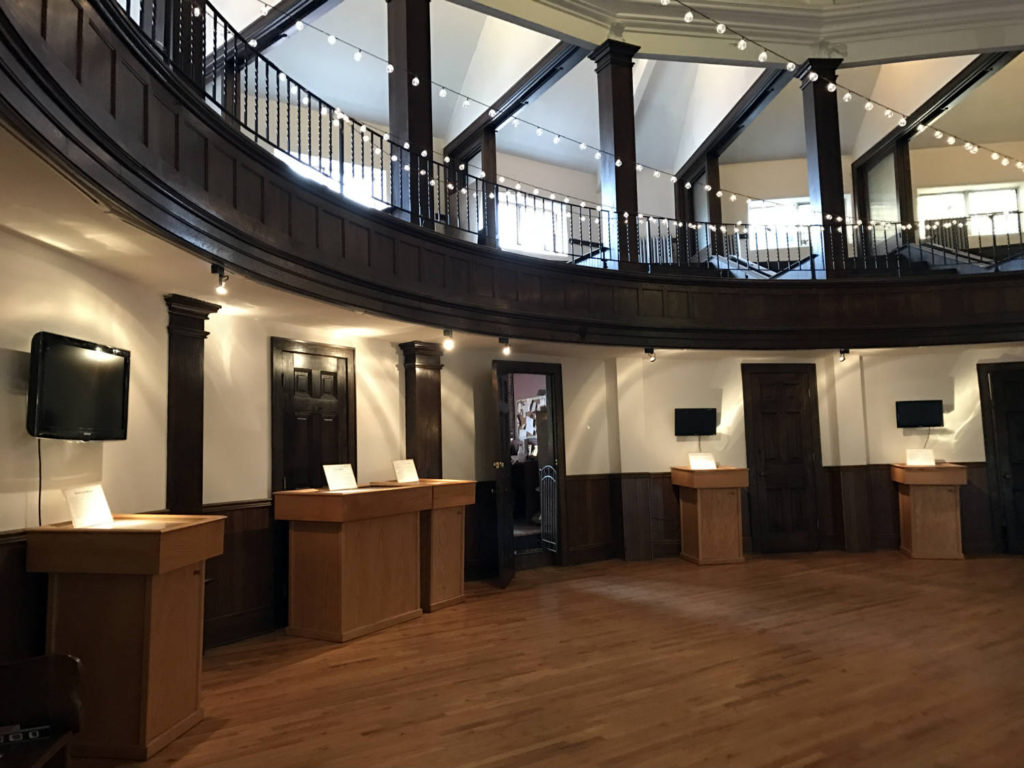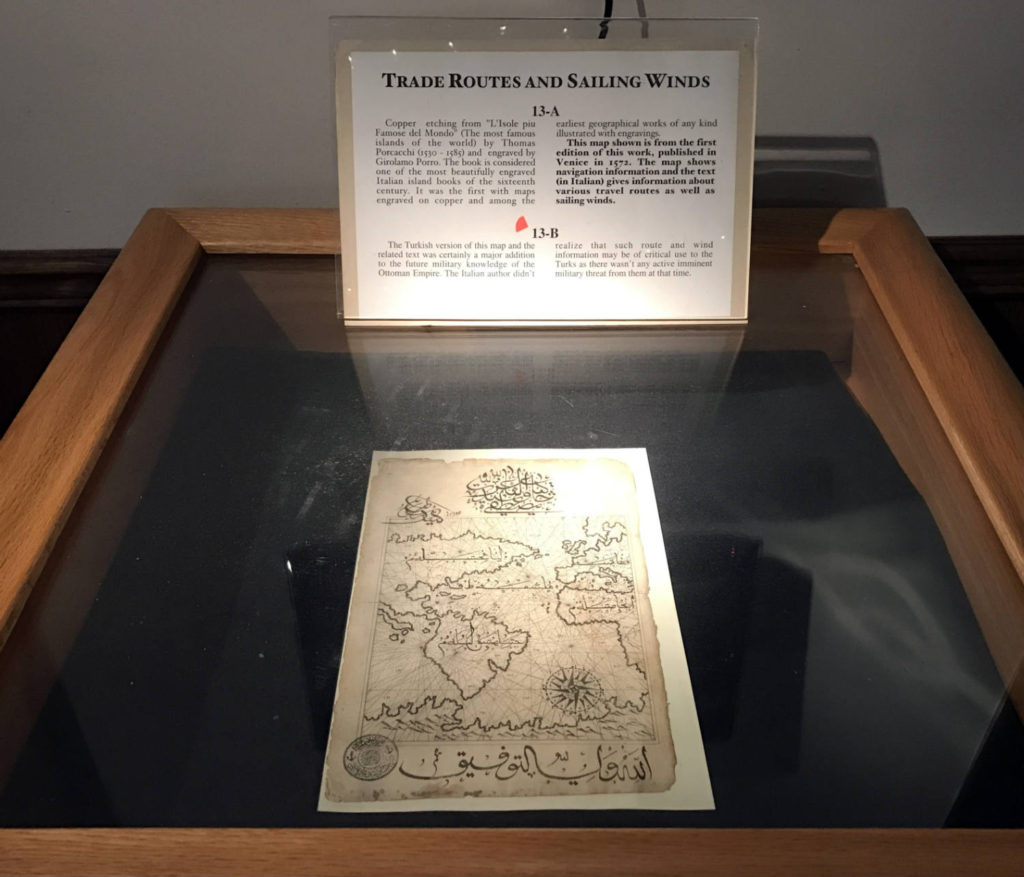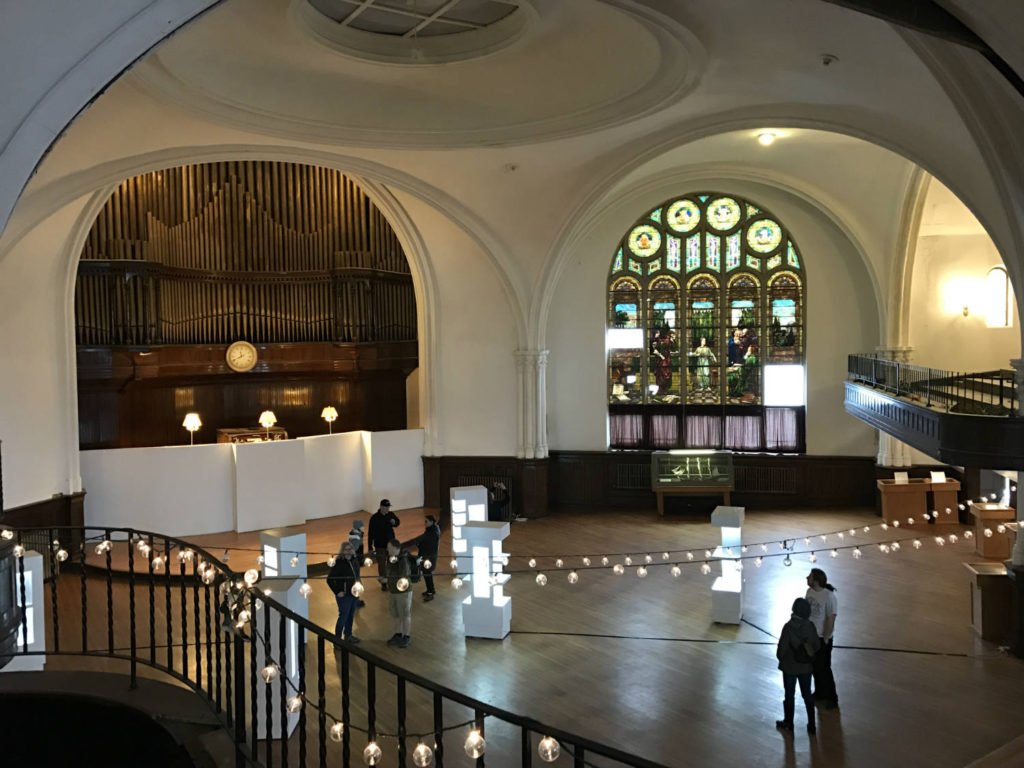 If you're in Buffalo, I strongly recommend popping in to both of the Karpele Manuscript Museums and catching a glimpse of local architectural history, as well as seeing the current documents on display in each location. For more info and to contact Porter Hall, here's their website. Huge thanks to the @IGersBuffalo for hosting such a great event and choosing such a great location. If you're interested, their next meet-up has been announced. Checkout their website and Instagram profiles for more.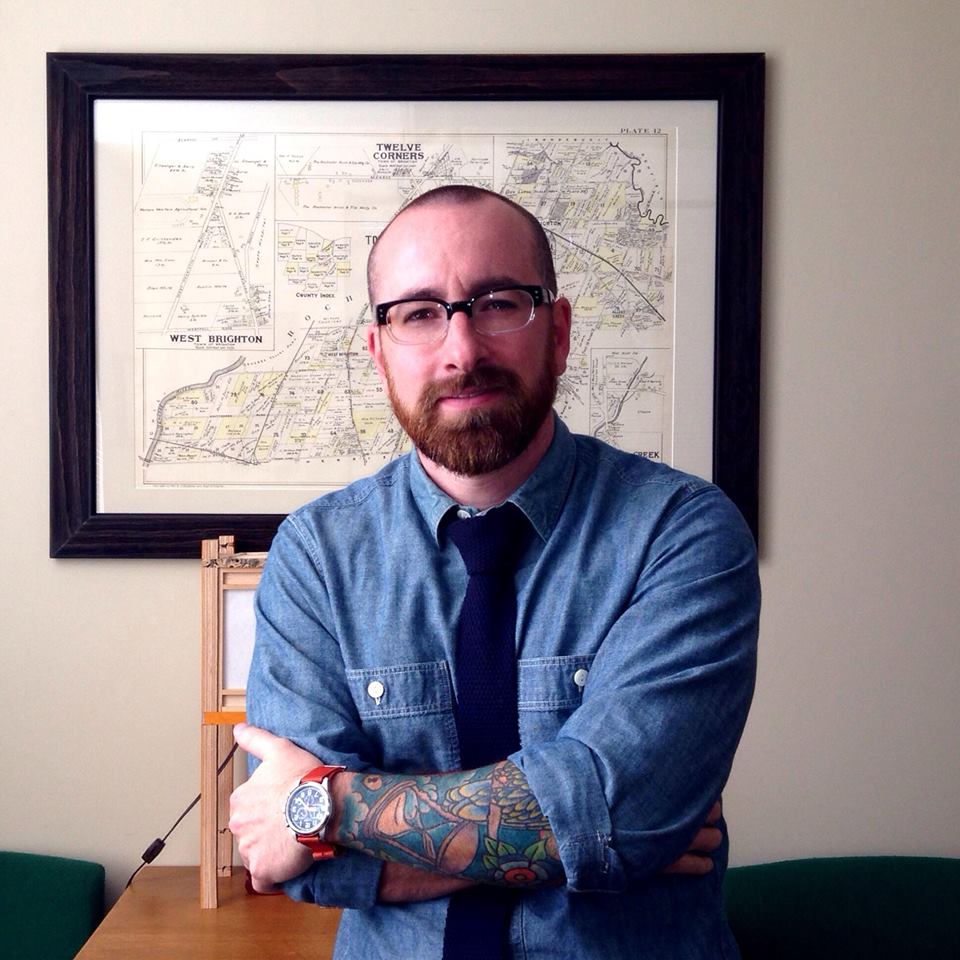 Chris Clemens is the Founder/Publisher of Exploring Upstate. From his hometown in Rochester, he spends as much time as possible connecting with the history, culture, and places that make Upstate New York a land of discovery. Follow him on Twitter at @cpclemens