The town of Bath in Steuben County has plenty of reasons you should add this little Southern Tier town to your list of day trips.
by Chris Clemens
In the lower-west portion of the Finger Lakes, in a section sometimes called the Southern Tier, lies Bath, New York. It is the county seat of Steuben County and easily accessible from Route 86. Both the town and the village are small. Most people driving by consider Bath only a quick spot to stop for a bathroom break or pass altogether.
Those people are wrong.
I recently spent part of a day touring around Bath with Ron Smith, the current Town Supervisor. He said he, "didn't want any credit", but I'm going to go against his wishes. I'm gonna give it to him anyway.
Ron, as well as many of the others I've encountered while visiting on different occasions have all been really hospitable. Any scene you've ever watched in a movie about an aging, quaint town where locals sit together at the local breakfast counter drinking coffee and telling stories of catching that day's biggest fish could easily have been filmed right in Bath. Everyone I've encountered on my visits is happy to share their region with visitors.
Here's why I'm going to recommend you make a trip to explore the historic Steuben County town.
History Of Bath, NY
The spot where Bath resides can trace its roots back to England. Purportedly one of the wealthiest landowners in Great Britain, Sir William Pulteney, began to expand his holdings in the new lands of America in the late 1700's.
He struck deals that would found regions in Western New York known today as Henrietta, Caledonia, and Bath. From the Pulteney Estate, the land would later be purchased by the town's official founder. Charles Williamson purchased what is now Bath, New York on April 11, 1792.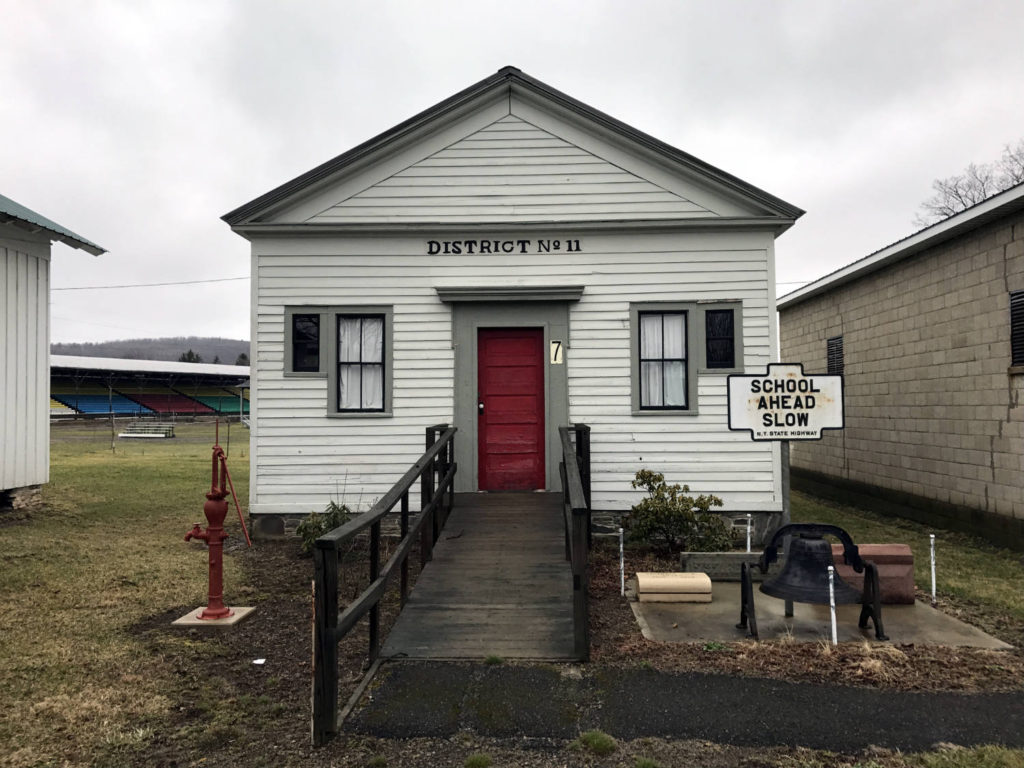 Since a lot of this was farmland, the Steuben County Fair began in 1819 as a community event highlighting the region's agriculture. Today, that fair is the longest continuously operating county fair in the United States.
Local Industry
Manufacturing plants like the Babcock Ladder Company, Westinghouse Electric Corporation, and Lane Pipe all helped the region grow throughout the 1900's. As changing manufacturing trends have forced towns to reinvent themselves, Bath has found an economic stability with the Bath V.A. Medical Center, two enormous RV camping retailers, and a vast acreage dedicated to agricultural occupations.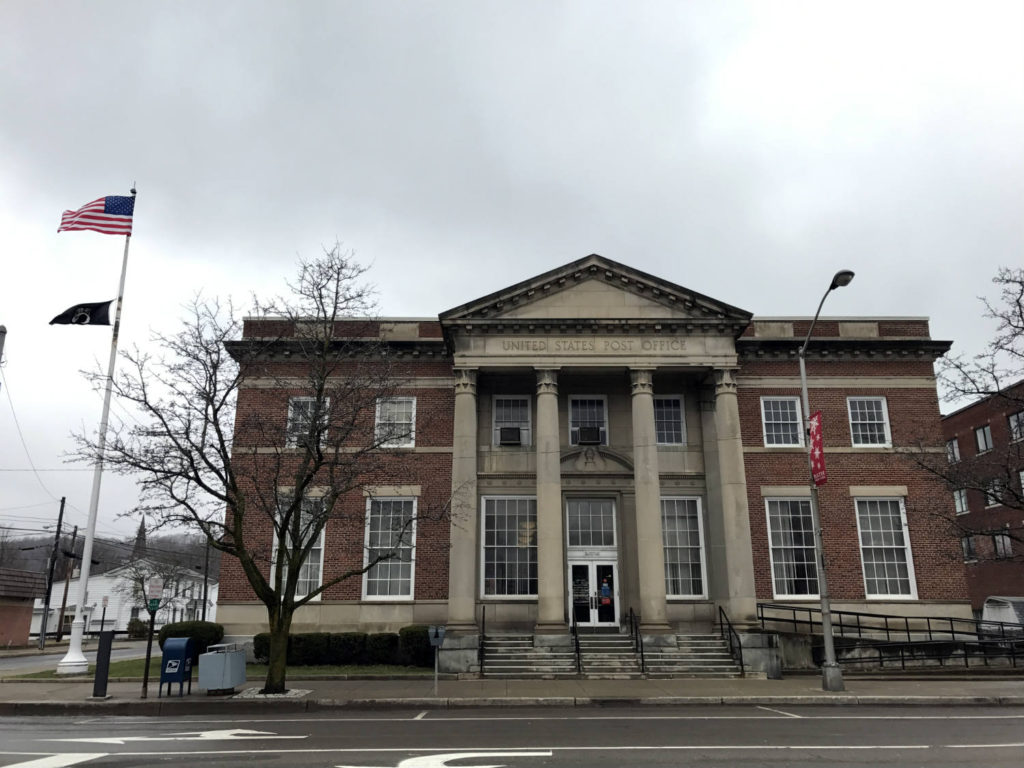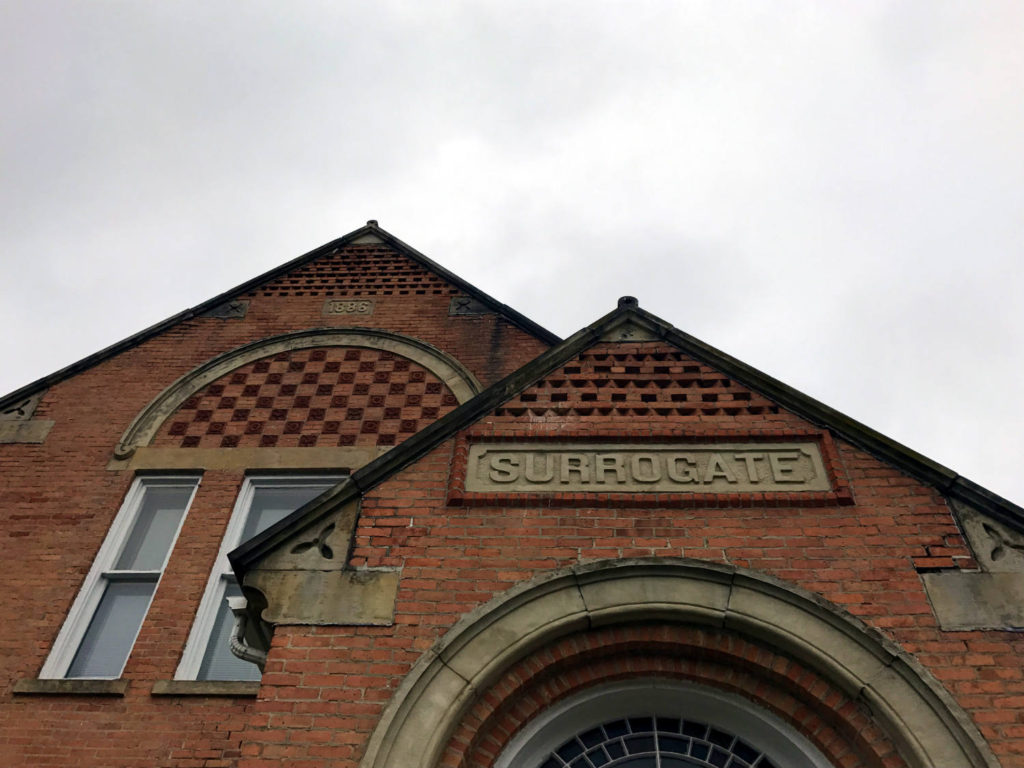 Places To Eat In Bath
When you first exit the Southern Tier Expressway, you'll be inundated by big name chains like Taco Bell and McDonald's.
This is the spot that unfortunate souls who dare not explore probably get turned away. If they only continued, they'd discover that the village has a whole bunch of really wonderful, local options with a small town charm.
The Chat-A-Whyle Restaurant has been a mainstay in the village for as long as most locals can remember. Joyce Loza is the current owner, and has been working behind the counter since she first took ownership twenty-five years ago. At first glance, it will appear like a common diner, and in many ways it is.
But, if you're in the know, you are already craving one of their sticky buns. This isn't me just saying, "Oh, they're really great". These sticky buns are known throughout Western New York and absolutely worth taking note of. The Chat-A-Whyle bakes them in-house daily, along with a bunch of other really great items.
Don't pass these up.
The Liberty Street Pub serves up a menu of great bar food that is a favorite among locals and the Betty Kay Bake Shop has an outstanding selection of cookies, cakes, donuts, and breads. I was also pleasantly surprised to see that they serve Gimme! Coffee out of Ithaca.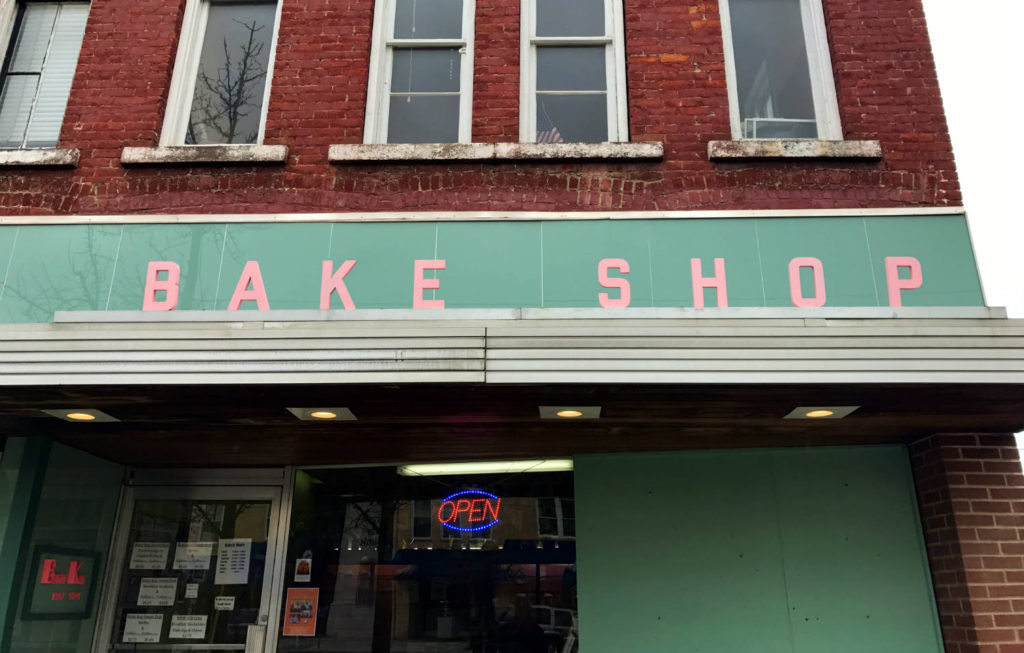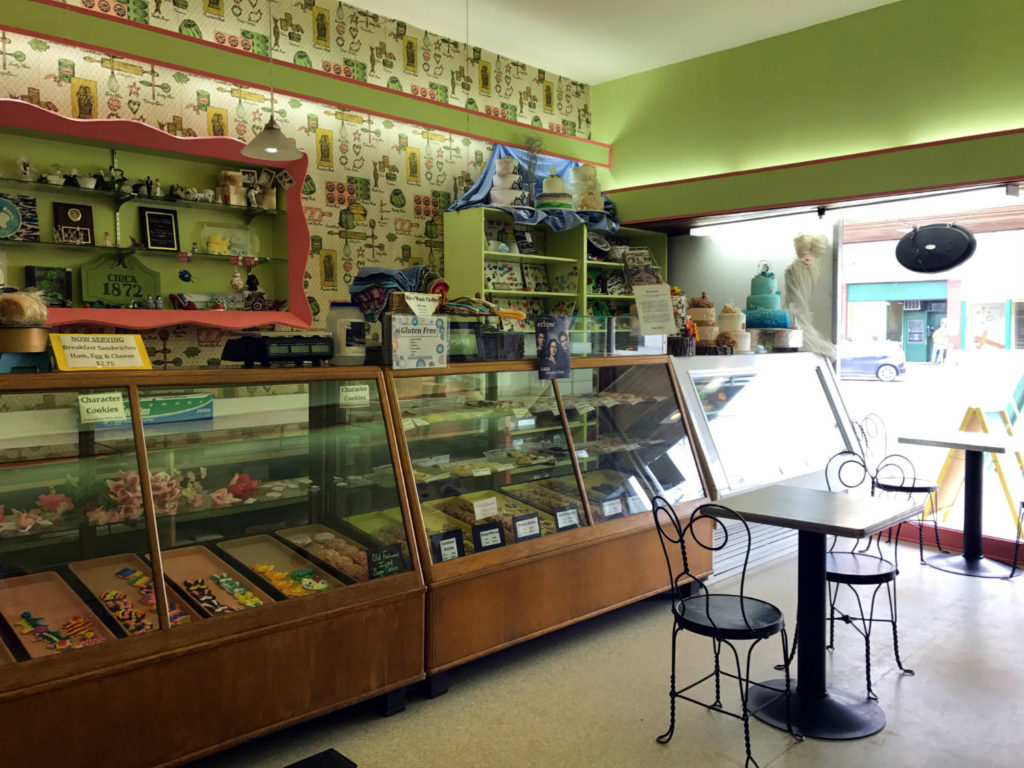 Most recently, Restaurant 209 has been creating a buzz with their lineup of sandwiches, salads, and a pretty great quiche.
Sites/Sights
I mentioned the Bath V.A. Center earlier as an economic support to the region. The park-like complex is enormous. It feels like a park, but it's lined with some really beautiful buildings, chapels, and a museum (which was closed during my most recent visit).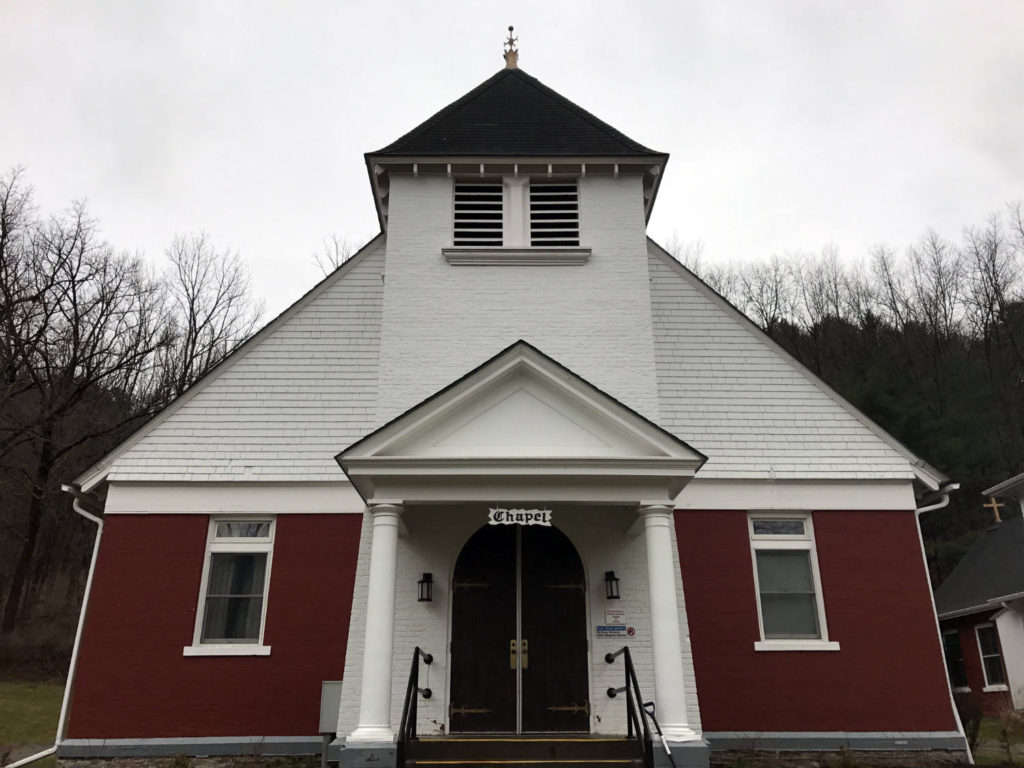 Most notably, the complex is home to the National Cemetery. First dedicated in 1879, the cemetery forever memorializes those who have served in our nation's military. The landscape is both beautifully serene and monumentally sobering.
My first visit to Bath was a few years ago specifically to visit one of the state's most underrated gems. The First Presbyterian Church of Bath has the honor of being one of the few remaining sanctuaries entirely designed by Louis Comfort Tiffany.
There is plenty of Tiffany stained glass around New York, but there are only a couple wall-to-wall, floor-to-ceiling sanctuaries designed by the iconic artist to be found in the entire United States. The church regularly offers tours which I strongly recommend attending. The lead docent, Helen Brink, is an absolute wealth of knowledge and a pleasure to hang out with!
The church's iconic sanctuary is the work of Tiffany, but was funded by Ira Davenport in remembrance of his brother John. The two brothers made a tremendous impact on Bath and the surrounding region as wealthy benefactors.
Discovering their very-off-the-beaten-path historic resting place in a collection of pines was a great way to connect with the town's heritage. While standing at the cemetery, an upward glance reveals a locale with one of the best views in the Southern Tier.
Mossy Bank Park
During the 1960's, a forest fire began on the crest of a hilltop overlooking the region where Bath lies. Because the site of the fire was so far from main roadways, getting equipment to extinguish the blaze was nearly impossible. As a result, the flames burned on for days.
Makeshift access roads were built just so firefighters could reach the burning section of forest.
The charred remains left a clearing right to the edge of the hilltop. Literally like a phoenix rising from the ashes, the Village of Bath was granted permission to accept responsibility for the property. They in turn created Mossy Bank Park.
Today, the park gives visitors access to a gorgeous panoramic view of the town and surrounding region. The spot is so picturesque, a bald eagle has nested on the hillside. It can often be seen taking in the same majestic views that visitors get. It's a short drive from the village, but one you absolutely should not miss.
Visit Bath, New York
The village is filled with wonderful walking opportunities that pass historic hotels, government offices, the town square, and a myriad of businesses.
If you're a fan of historic landmark signs, you'll find a few particularly interesting ones scattered about. There's also some really fun old "ghost signs" on buildings, a throwback to days when painting advertising directly on buildings was a common practice.
Those of you who know me personally know that I get a bit excited about religious history.
I made it a point on this trip to seek out a tip from a friend to find a 'tiny church'. It turns out, the structure at the intersection of Robbins Road and Harrisburg Hollow is not a tiny church at all, but rather an effort to preserve the last remnants of the Methodist Episcopal Church that once stood near the corner.
The church was built in 1891, but suffered a fire (I couldn't find what year). In that fire, most of it was destroyed. This cool little roadside find is a remaining steeple that survived the fire. It now rests for passersby to remember the church. Obviously, I stopped to snag some photos, and my pal Dennis snagged photos of me snagging the photos!
Whether it's a famous sticky bun you're after, or an eagle's eye view of the Southern Tier, Bath should be high on your list to explore soon. While you're there, tell them I say hello!
Chris Clemens is the Founder/Publisher of Exploring Upstate. From his hometown in Rochester, he spends as much time as possible connecting with the history, culture, and places that make Upstate New York a land of discovery. Follow him on Twitter at @cpclemens