by Chris Clemens
For 2015 I've given myself a challenge. Each month I'll be choosing a topic that I think is interesting enough and attempting to find 15 examples of it from my jaunts around New York. My inaugural '15 for 2015′ was cobblestone buildings, and in keeping with the building theme, I've decided that my second installment in the series would be religious/spiritual places.
If you're not aware already, Central and Western New York is one of the most unique geographic regions you can find for religious history. We're no Middle East of course, but we still can lay claim to birthing the Second Great Awakening and even earned the moniker the 'burned over district' because all of the 'lamp oil of the spirit had entirely burned up' here according to Charles Grandison Finney. During the Second Great Awakening (1820-1850) numerous religions sprung up in this area and nearly everyone in the region claimed membership to a religious belief.
This list is by no means meant to be all inclusive or representative of anything other than 15 really interesting religious sites from around the state and is in no particular order. I've spent probably more time and effort on visiting and learning about religious places in New York than any other subject, so choosing just 15 for this list was a bit difficult. There are definitely a ton that deserve to be here and aren't. Did I leave any out that you would've included?
15 Religious Sites in NY
1. Holy Trinity Monastery in Jordanville is a Russian Orthodox Monastery and one of the few in the area. With multiple chapels on site, visiting is a pretty serene experience. You can read more on this post I did when I first began this blog. Lots more photos and information there.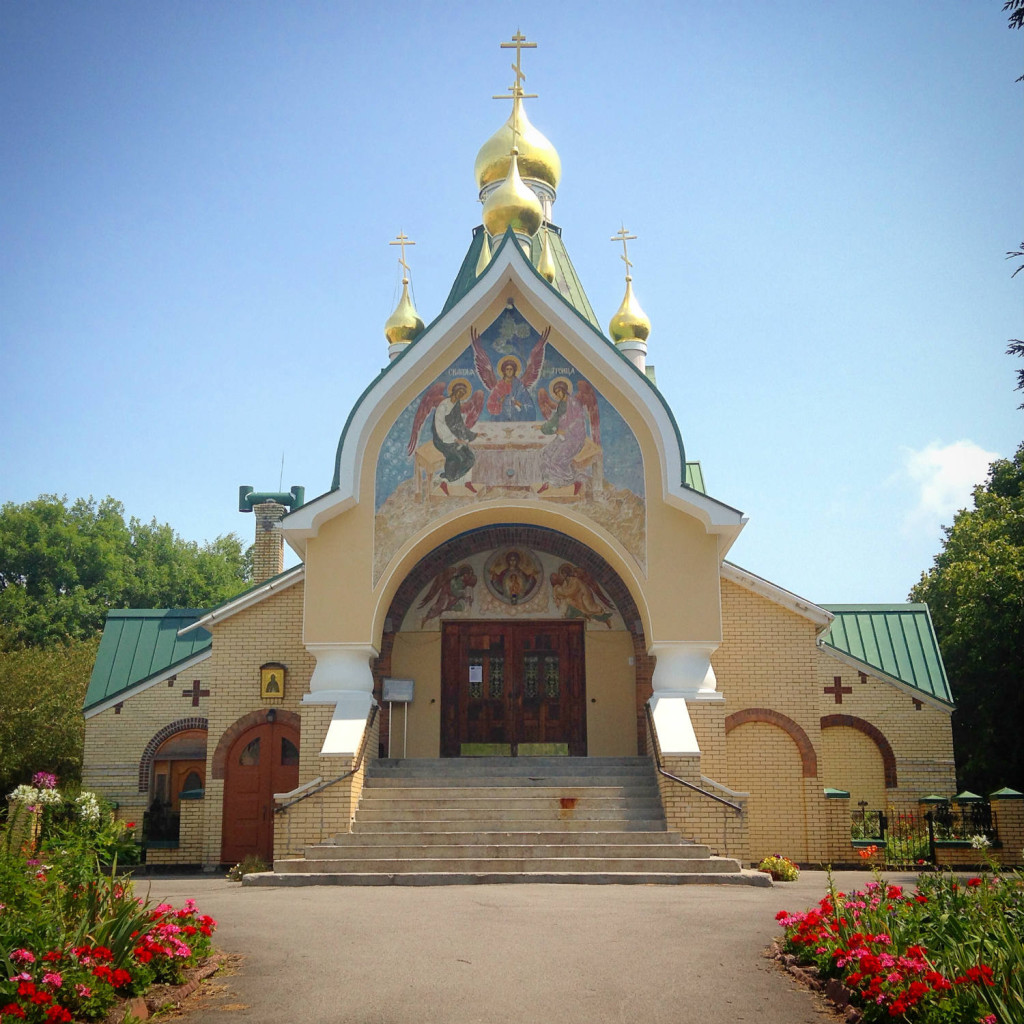 2. Cross Island Chapel in Oneida is in the running for being the 'Smallest Church in the World' and has even been featured on Jay Leno's show! It's surrounded entirely by a pond and requires a boat to get to it, so I've yet to see the inside myself. A few couples a year get married at this church in the owner's backyard.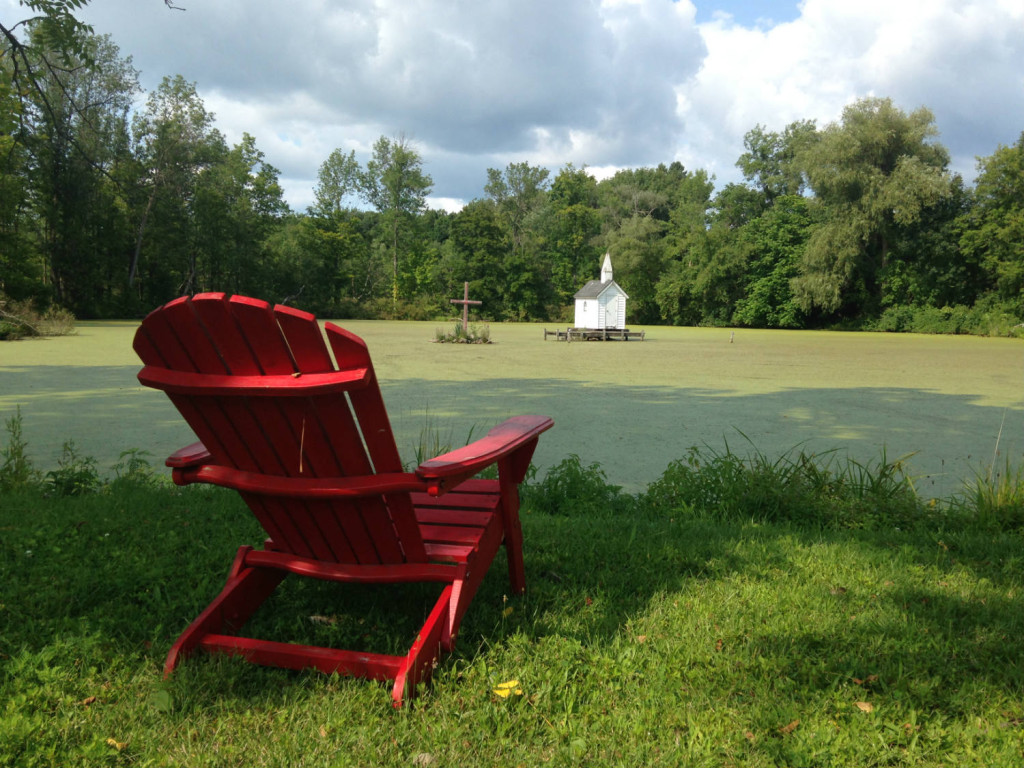 3. The First Presbyterian Church of Bath features a sanctuary that is entirely designed floor to ceiling by the famed Louis Comfort Tiffany.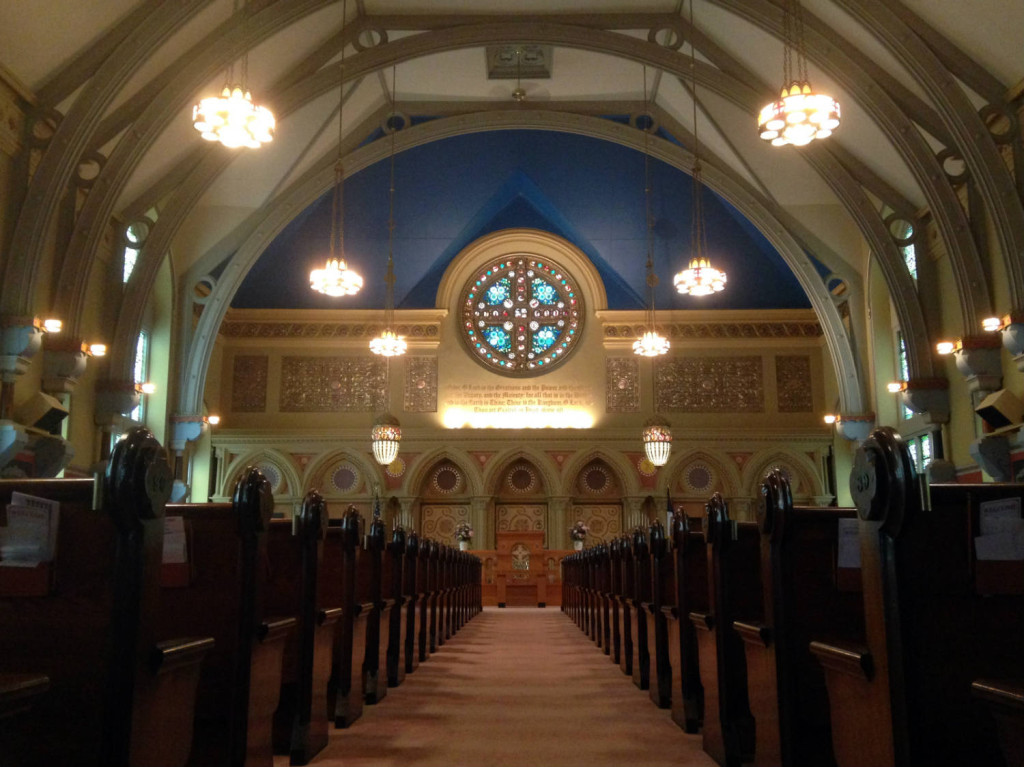 4. The Trinity Episcopal Church in Seneca Falls sits in the town known for some of the most important meetings to have occurred in New York's history. Plus, it's tough to deny that it looks magnificent!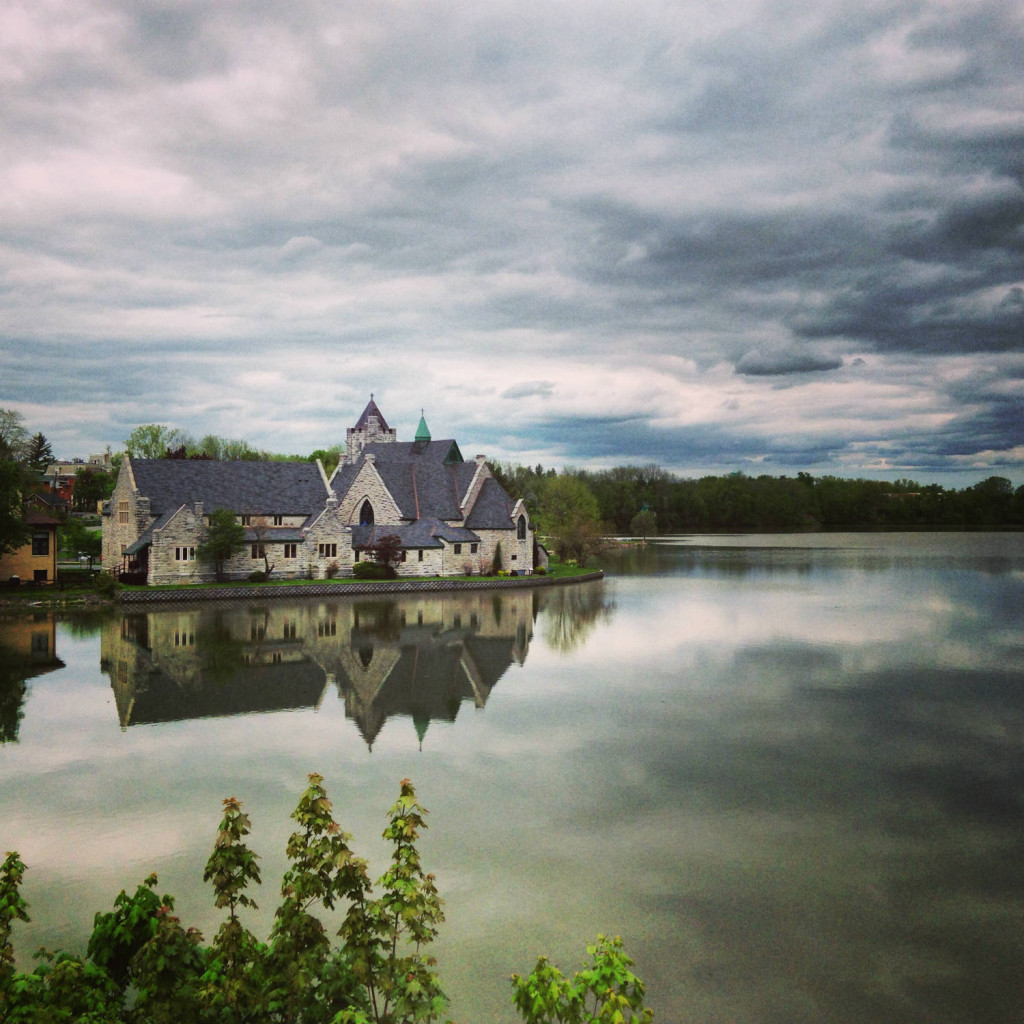 5. St. Paul's Episcopal Church in Buffalo has some pretty amazing history and Tiffany glass, but also has one of my all-time favorite ceilings in its sanctuary!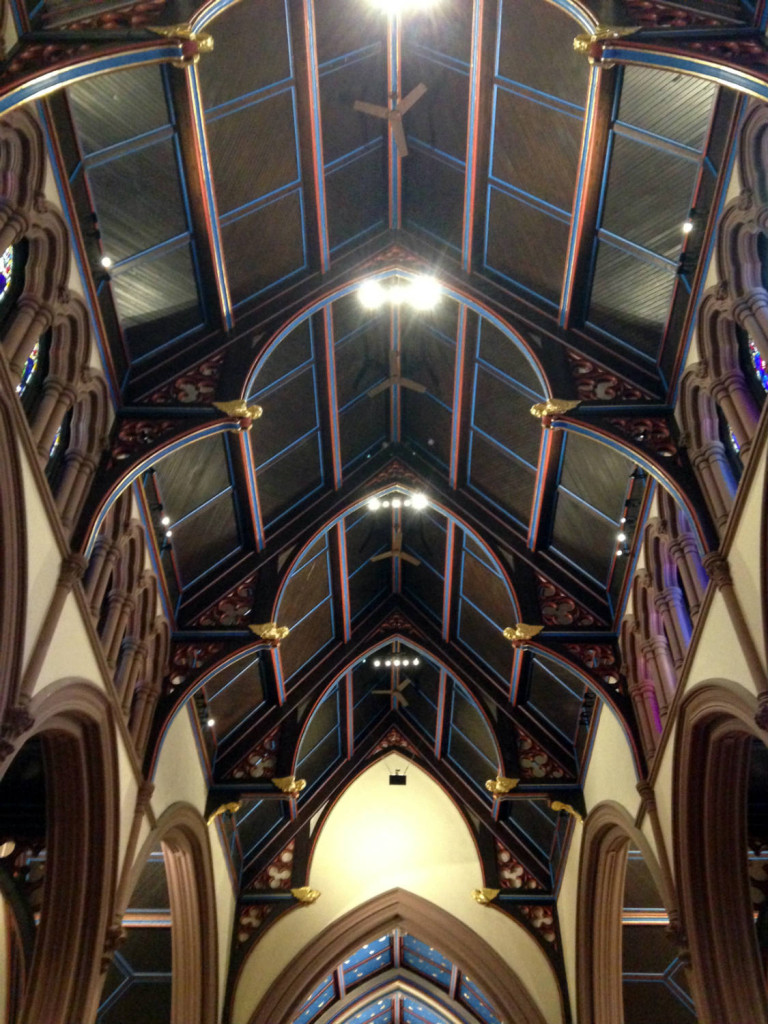 6. Though this building isn't precisely a 'religious place', the entire village of Kiryas Joel in Monroe is inhabited almost exclusively by Hasidic Jews. For most residents, Yiddish is a first language and most of their signage is written in the ancient language. I was not able to find the synagogue even after asking directions and driving up and down what I thought was every street in the village, so, you get a photo of the school instead! (*Notice the bus driver*)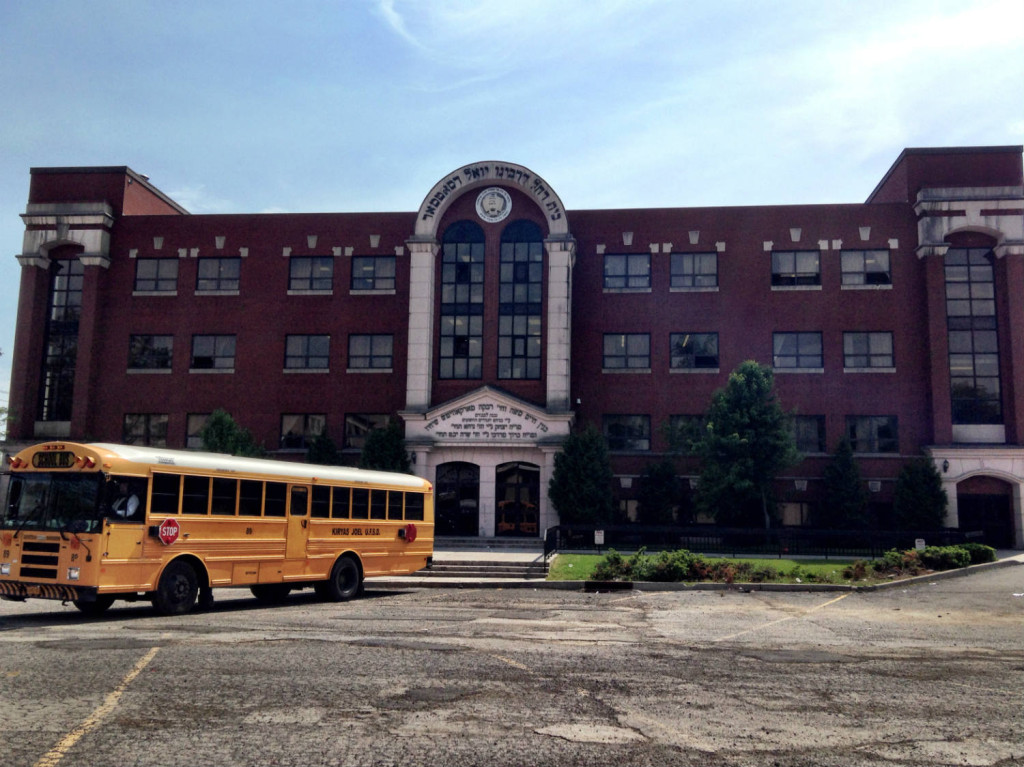 7. The First United Presbyterian Church of Mumford was supposedly once featured in Ripley's Believe It or Not as having been constructed by petrified wood. While that's not true, it IS possibly the ONLY church in the country to be constructed using bog limestone that was quarried just a mile up the road.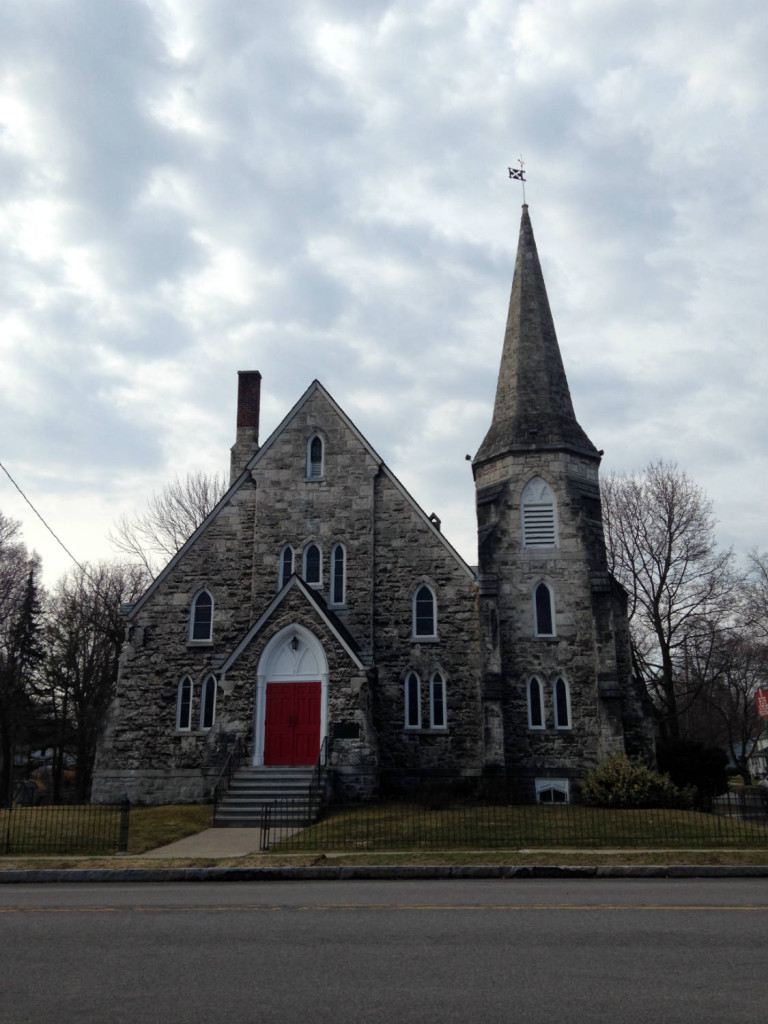 8. The First Presbyterian Church of Buffalo also has some pretty interesting glass pieces by Louis Comfort Tiffany and a pretty nice organ too!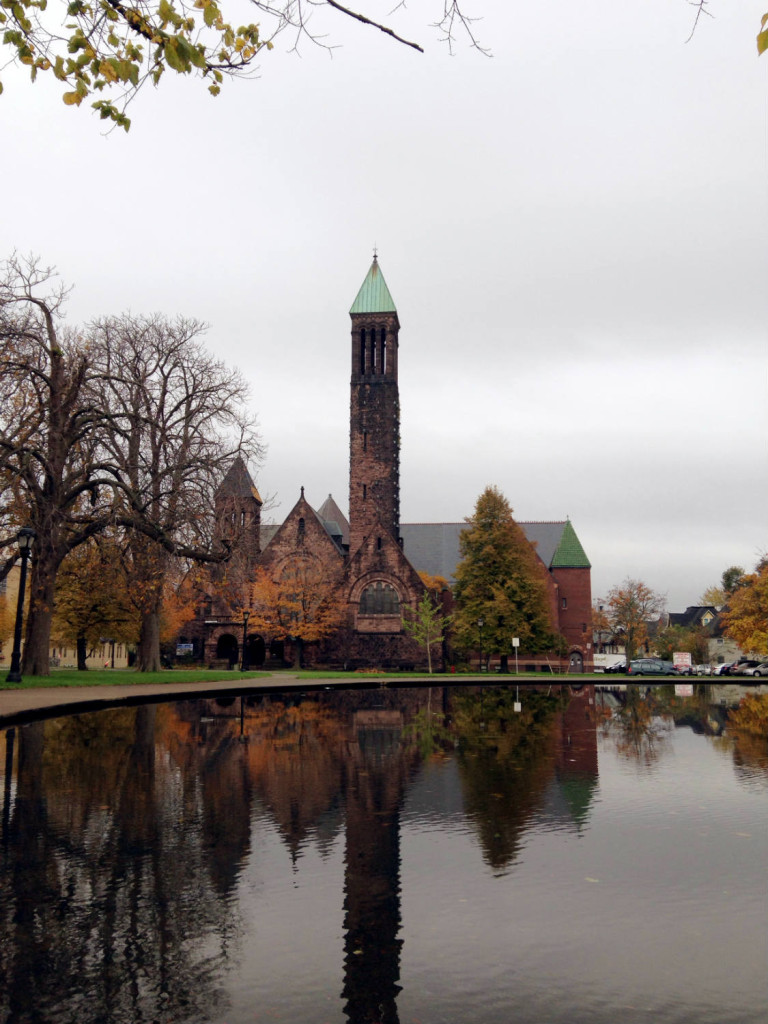 9. Our Lady of Fatima Shrine in Lewiston is a newer site, but already has been designated as a minor Basilica by the Holy See. Visitors can climb a set of stairs to the top of the dome above the sanctuary to a statue of Our Lady that overlooks the grounds. This photo was taken just before Christmas when the entire grounds are turned into a walk-through light show.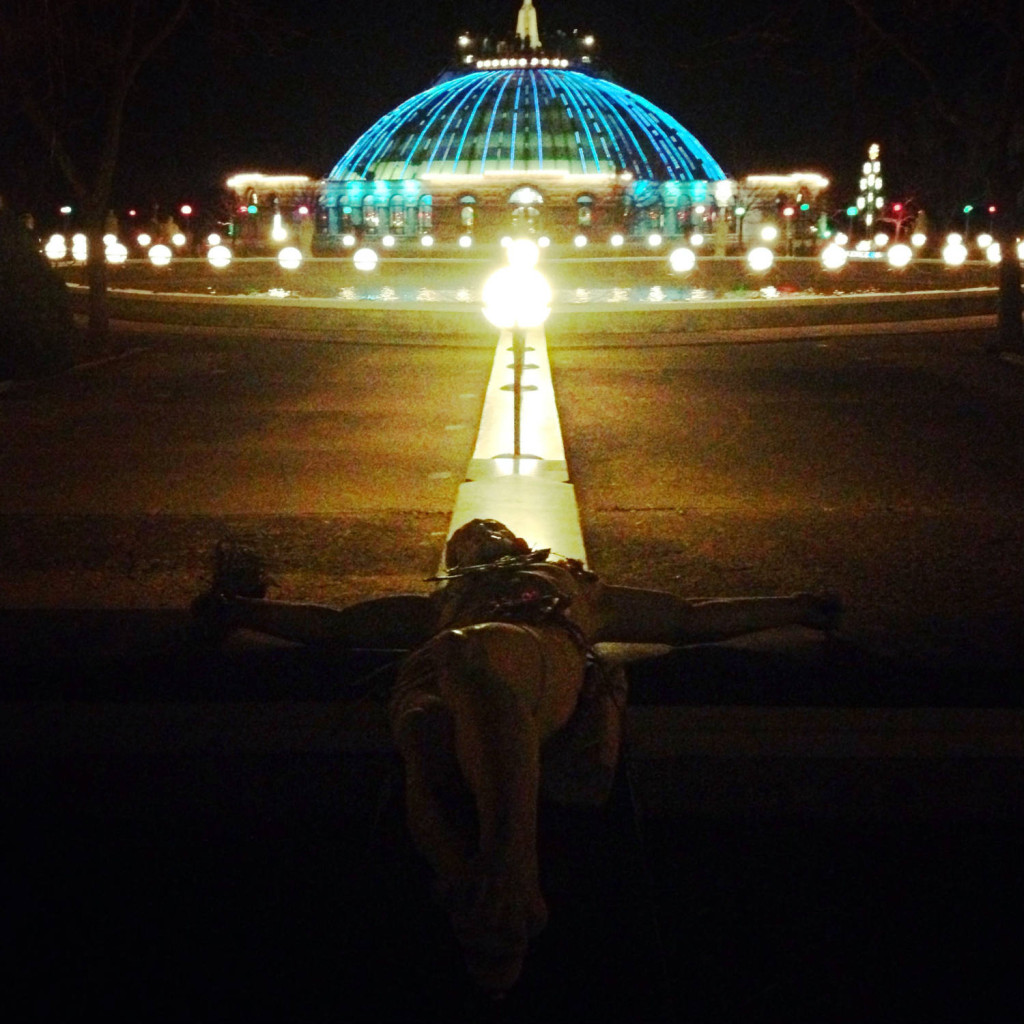 10. The First Church of Christ, Scientist in Rochester was constructed in 1911 on East Ave. Most Rochesterians are familiar with the spectacular ceiling in the Eastman Theater, but most don't realize that George Eastman got the idea for that ceiling only after seeing the sanctuary pictured here, just up the street from his house.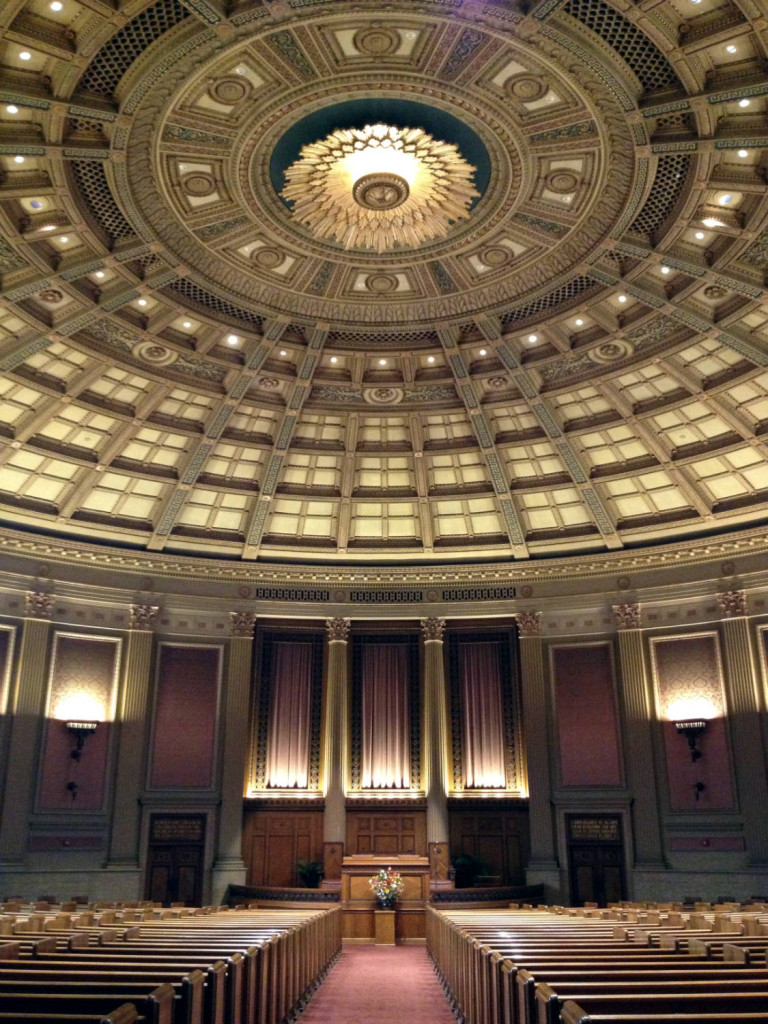 11. The Wat Pa Lao Buddhadham (Buddaram) is a Vietnamese Buddhist society located just south of Rochester in the rural township of Rush. Unsuspecting drivers accustomed to farm fields, country homes and winding roads are suddenly greeted by a building and property that appear to have been picked up from a faraway land before being set down in Upstate New York.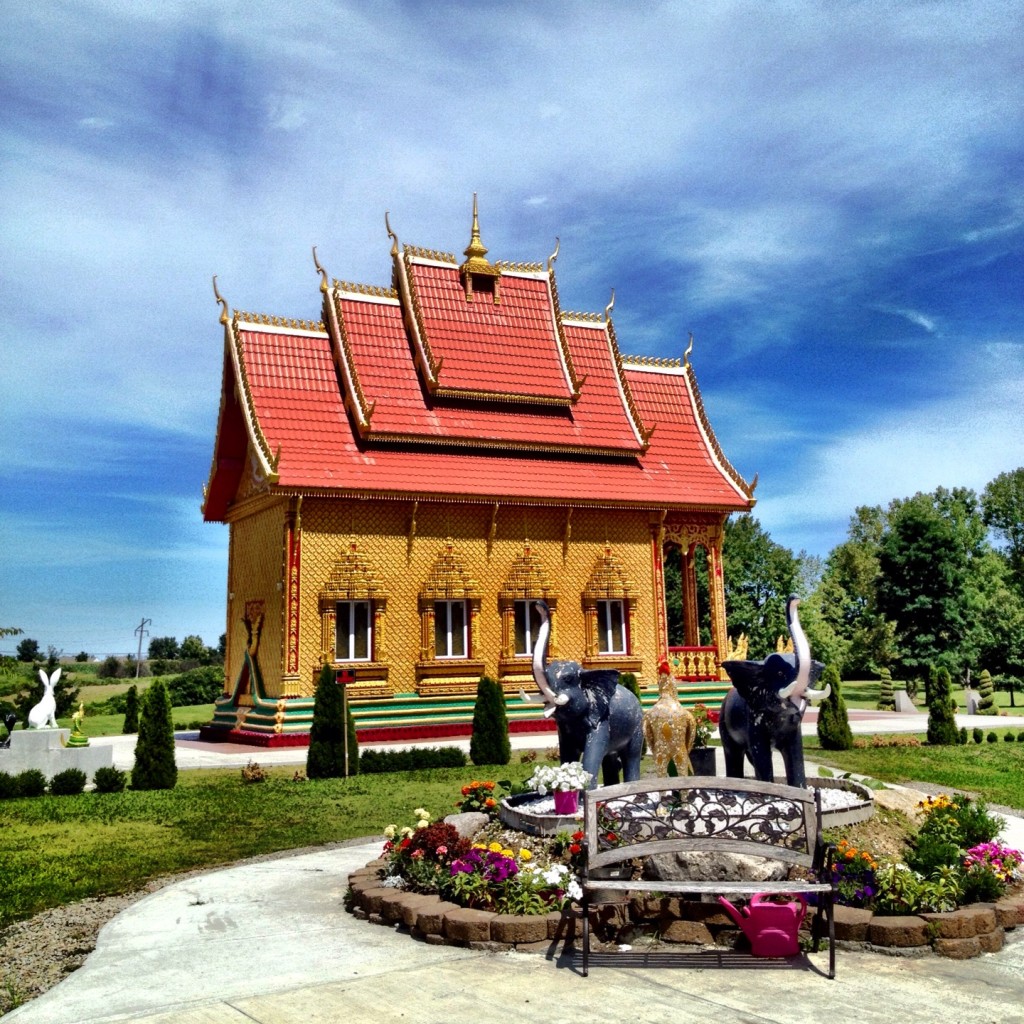 12. This natural spring at the Shrine of Saint Kateri Tekekwitha in Fonda is the exact water that Saint Kateri was baptized in. Born and raised a member of the Mohawk tribe, she is the first Native American woman to have been baptized a Christian. Her birth place is just about 5 miles east and is the site of another interesting religious site, the Shrine to the North American Martyrs.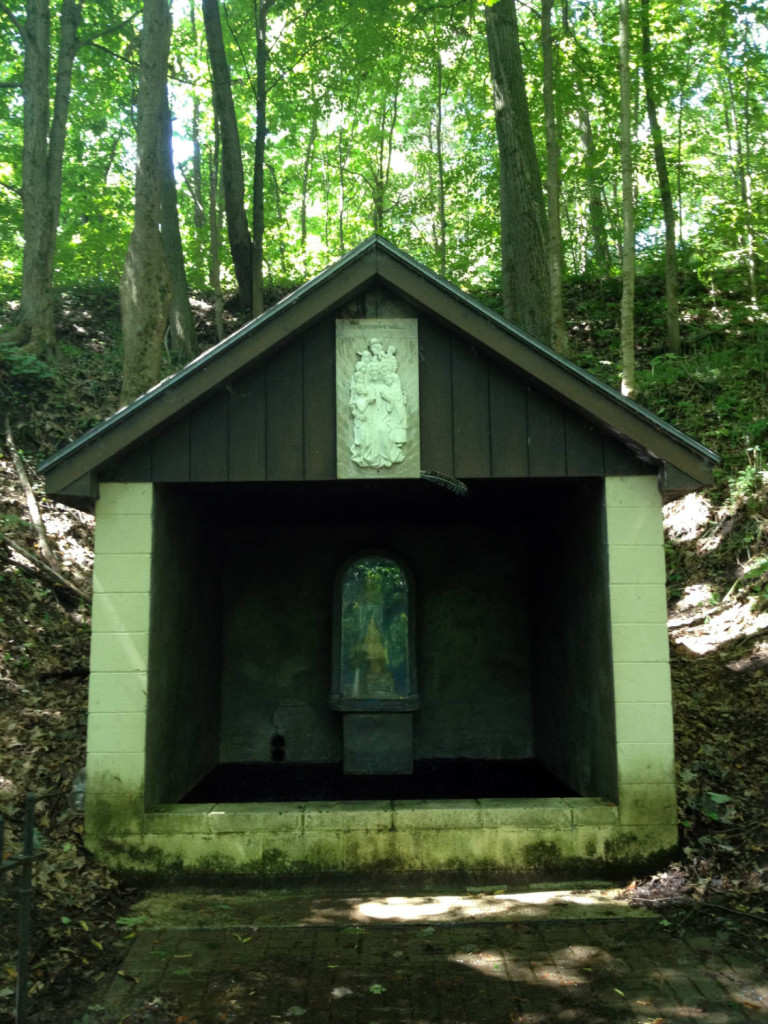 13. St. Januarius Church in Naples was designed to match its surrounding Finger Lakes icon: the grape. The shape of the building is intended to outline the shape of an upturned grape leaf, while the stained glass windows are single colored, grape-shaped windows scattering the wall with each color representing a type of grape grown in the region.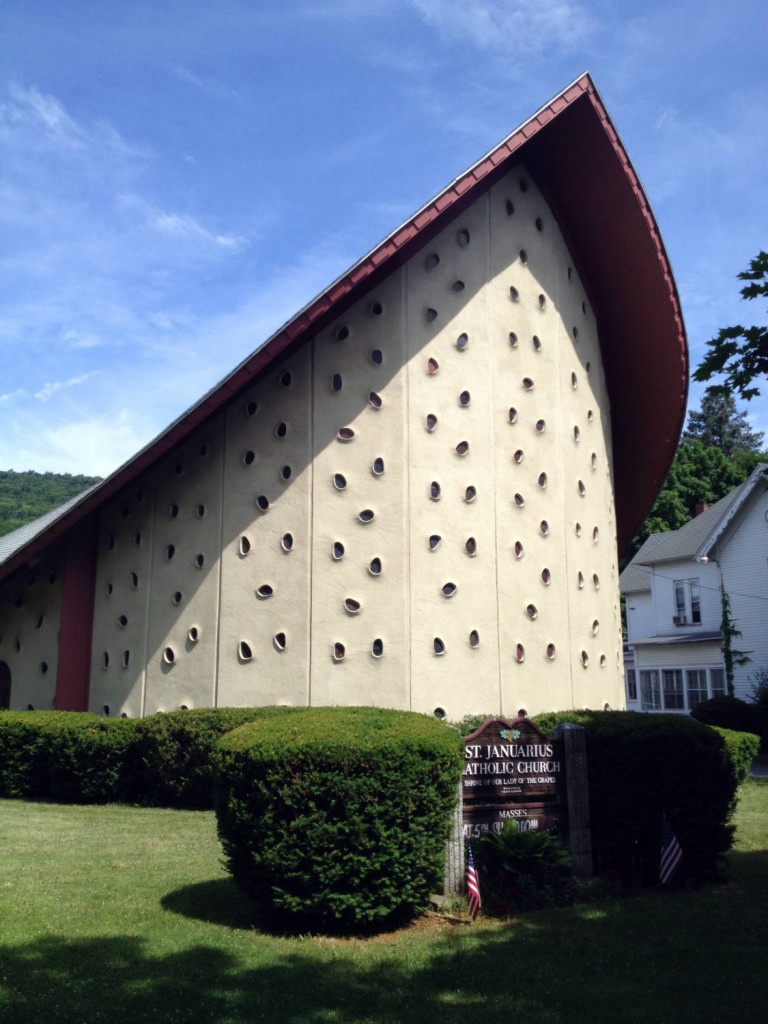 14. Built in 1837, St. John's Episcopal Church in Ellicottville is the oldest church in all of Cattaraugus County!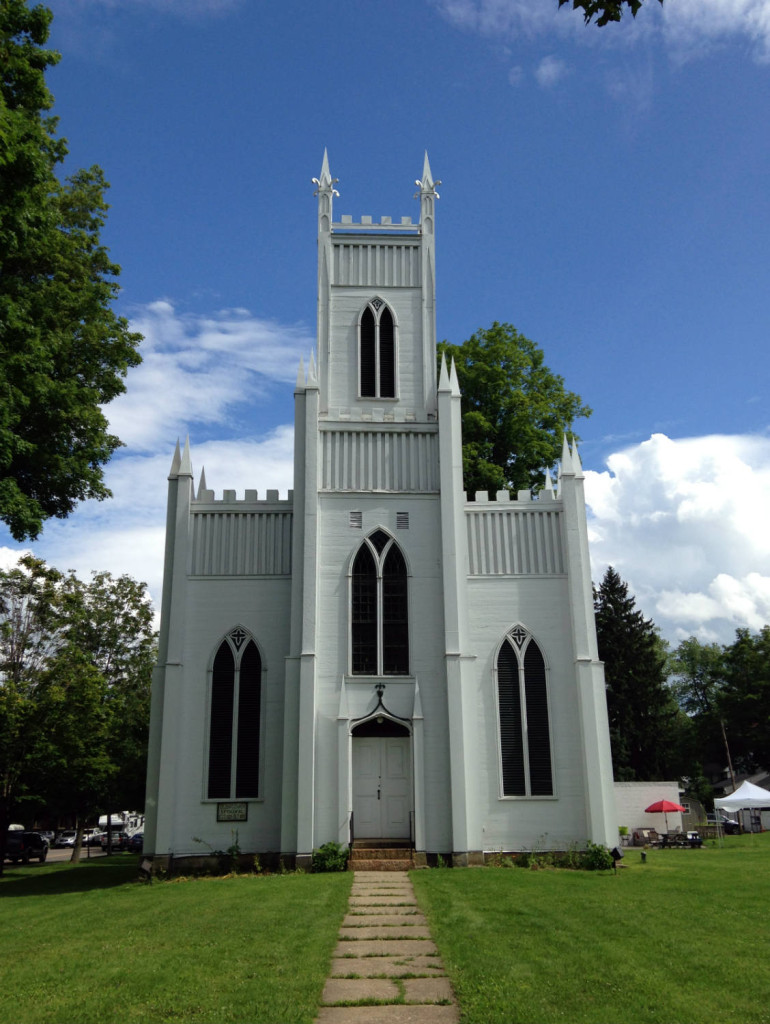 15. The Shrine of Our Lady of Mount Carmel in Middletown has one of the larger collections of relics that I've ever seen, and the grounds are a real nice peaceful spot I like to stop and visit when I'm in the area. Mainly, I've always just really liked the shape of the lines in this ceiling in the chapel!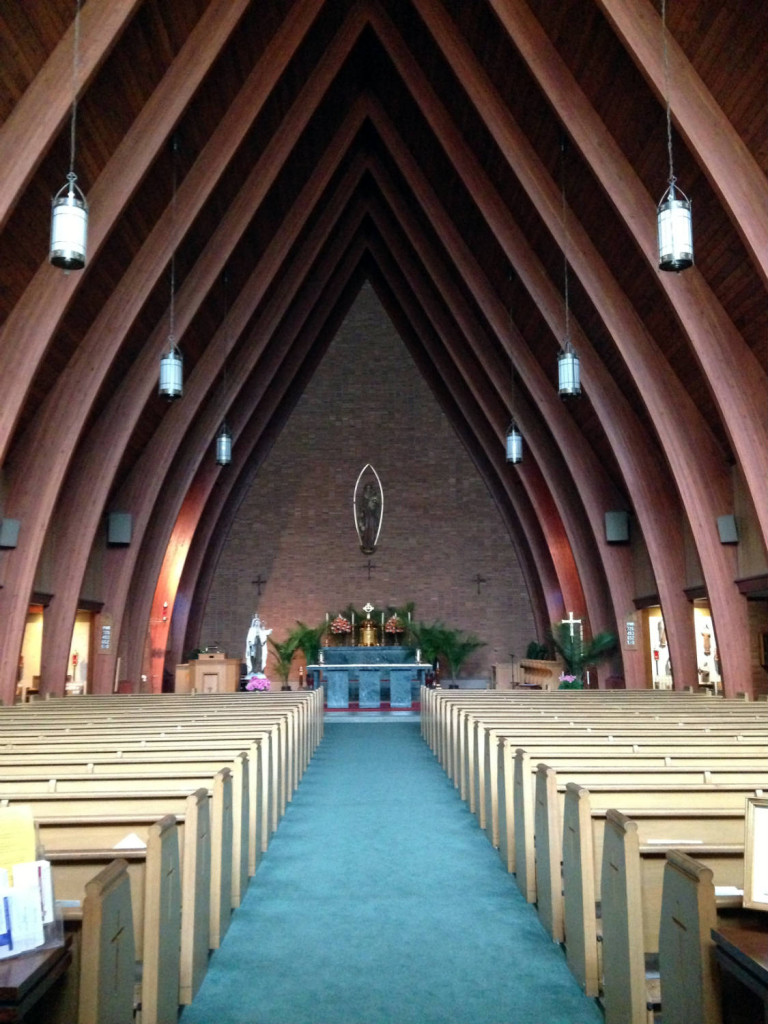 BONUS: Here's a list I put together a while back that you may want to check out as well!
The 11 Most Unique Looking Religious Structures in New York via Buzzfeed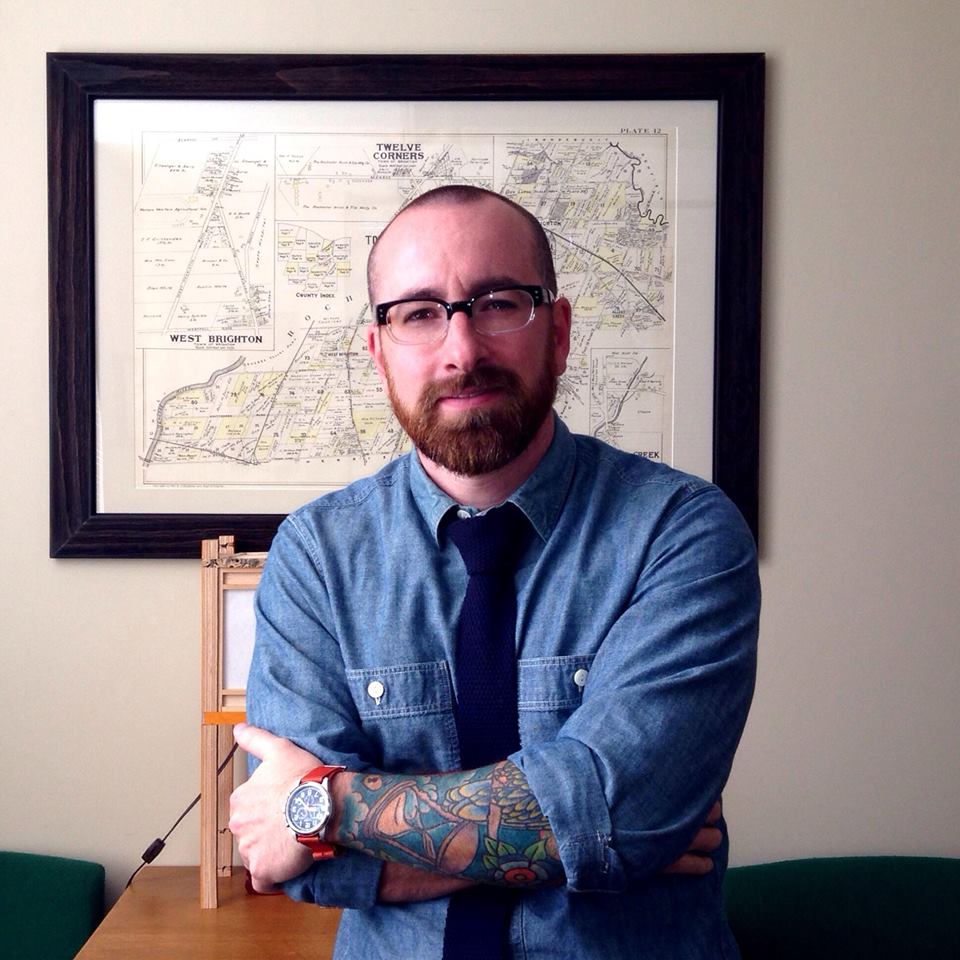 Chris Clemens is the Founder/Publisher of Exploring Upstate. From his hometown in Rochester, he spends as much time as possible connecting with the history, culture, and places that make Upstate New York a land of discovery. Follow him on Twitter at @cpclemens