Looking to shop local in Rochester? Here's 15 spots to buy from locally owned businesses.
intro by Chris Clemens
For 2015 I gave myself a challenge. Each month I'll be choosing a topic and attempting to find 15 examples of it from my jaunts around New York. My inaugural '15 for 2015′ was cobblestone buildings and the second was spiritual sites. March has been way busier for me than I anticipated, so I reached out to a friend to assist with this month's challenge.
Unfortunately, she raised the bar so high by putting together such a fantastic collection of information that the rest of the year will now be tough.
In the meantime, Exploring Upstate is proud to present Barbara Ellen's 15 Spots to Shop Local in Rochester!
by Barbara Ellen
Why do we "Explore Upstate"? First & foremost, because Upstate NY is—excuse the colloquial—rad. We also explore to connect. To our communities, to our roots, & to the very businesses that support the incredible culture Upstate NY exudes. I'm very grateful for (and amped) to deliver to you the 15 spots you can visit & shop local in Rochester.
LOCAL MARKETS
Hart's Local Grocers
1. Hart's Local Grocers. A downtown, urban market that caters to convenience and harkens to the good-ole-days.
Miss the affable, hometown feel & service of yesteryear? Knowledgeable and friendly staff at Hart's delivers. Add this to the diverse array of brand name groceries & local artisanal items available, and you have your 1-stop-shop for locally raised meats, locally crafted brews, & delectable café and ready-to-go items. Hart's has a bountiful parking lot, & Hart's even delivers! Find out more, here.
10 Winthrop Street Rochester, NY 14607 | Open 7 days a week, 7am – 9pm
INSTAGRAM | FACEBOOK | WEBSITE | TWITTER
Abundance Cooperative Market
2. Abundance Cooperative Market. The original cooperative market, locally owned with all: Non-GMO, organic, IPM, fair trade, natural and/or locally produced groceries & gifts.
What other grocery market offers 4 different ways you can save on good-for-you & good-for-the-world items? At Abundance, shoppers can indulge in Everyday Low Prices, Co Op Deals, Coupons, & for those who are shareholders, Shareholder Discounts. My favorite section? Bulk. … (Okay, and cosmetics.) You can't beat the deals & the universal goodness imparted from the diverse selection of contentious groceries & gifts available at Abundance.
62 Marshall Street Rochester, NY 14607 | Open 7 days a week
INSTAGRAM | FACEBOOK | WEBSITE | BLOG | TWITTER
Rochester Public Market
3. The Public Market. We're #1 in the nation.
Ranked America's Favorite Farmer's Market in 2010, The Rochester Public Market needs no introduction & no title to carry-on its well-deserved accolade. For the freshest in everything from fish to flowers & local produce, brews, and baked goods: visit The Public Market in the heart of Rochester. What you might not know? We Rochesterians brave all weather conditions: The Market is open year-round. And not just on Saturdays! Every Tuesday & Thursday morning, from 6m-1pm, find your favorite seasonal vendors. Saturdays hold-it-down from 5am-3pm.
180 N. Union Street Rochester, NY 14609 | Open Year Round: Tuesdays, Thursdays, Saturdays
FACEBOOK | WEBSITE | LOCAL MARKET LISTINGS
GIFT SHOPS
Memorial Art Gallery
4. Memorial Art Gallery. Rochester's best kept secret in gifts.
Do you need a gift? A good gift … a classy gift … a unique gift that beams Rochester & completely encapsulates the person for whom you shop. Look no further than the esteemed Memorial Art Gallery located in Rochester's NOTA (that's Neighborhood Of The Arts) district. My top selection?? Sara Silvio Jewelry. Gifts at MAG range from a $2.50 locally made journal to la-crème-de-la-crème. Truly, something for everyone.
500 University Ave Rochester, NY 14607 | Open Wednesday – Sunday
INSTAGRAM | FACEBOOK | WEBSITE | TWITTER
OLD SCHOOL
Parkleigh
5. Parkleigh. The one & only.
Parkleigh, originally a pharmacy, is the very first shop local spot I remember idolizing. This iconic specialty/gift shop in Rochester sells a sassy array of cards, delectable chocolates & coffee, and the famed (and Upstate NY crafted) MacKenzie Child's decor. Not to be missed, Parkleigh's whimsy & versatility will have you calling it a staple from the moment you step in.
215 Park Avenue Rochester, NY | Open 7 Days a Week
PINTEREST | FACEBOOK | WEBSITE | TWITTER
Archimage
6. Archimage. You will be mesmerized.
You've probably heard of Archimage, but you probably don't know how or why or where. Located on Monroe Avenue near the Oxford Mall, this Rochester mainstay rarely advertises. Why?? Step inside & see for yourself. (They don't need to.) From exotic jewelry and home goods to kitschy children's toys and clothing, and every single thing in between, Archimage entices, entrances, and—ultimately—pleases your wallet & whom ever you've shopped for that day. Truly, a store worth exploring.
668 Monroe Avenue Rochester, NY 14607 | Open 7 Days a Week
NEW SCHOOL
Abode
7. Abode. Love the home you live.
You've heard of Abode, yes? In Rochester's famed South Wedge, front & center on the corner of South Ave and Gregory Street, this home goods store features the latest in vintage, contemporary, & specializes in modern (think Betty Draper) living. You can shop online at numerous venues (see below), and you can explore in-person at their inviting storefront. Bonus: They also feature local artisans like Saint Monci & Prismatic Gardens.
289 Gregory Street Rochester, NY 14620 | Open Wednesday – Sunday
INSTAGRAM | FACEBOOK | WEBSITE | ETSY | TWITTER
THRIFT
Far Out Vintage
8. Far Out Vintage. Where old clothes go to live again.
Far Out Vintage is exactly that. Far. Out. Not of Rochester—it's right close by in the Monroe Ave 'hood. But far out of—and still wearable in–this world. A respectable collection of '60's, '70's, '80's, and even early to mid-'90's, and more, consumes the aisles of this store for both men and women, shoes and accessories included. For a true vintage experience with regular sales & deals (see social media below!), you have to check out this gnarly, rad, and tubular shop. (Slight Super Mario Bros reference, by the way.)
633 Monroe Ave Rochester, NY 14607 | Open Tuesday – Sunday
Aaron's Alley
9. Aaron's Alley. Good things come to those at Aaron's Alley.
Probably the most authentic hippy/vintage shop I've ever known. (And, yes, I've been to Woodstock.) The free spirit in Aaron's Alley touches all of us and lives-on in the boutique/head-shop/gift shop/thrift shop quality of this diamond-in-the-ruff, also on the Monroe Ave strip. Aaron's Alley features some of my favorite vintage clothing and boutique-quality jewelry. You will always have fun when you shop here: exactly what Aaron would have wanted.
662 Monroe Avenue Rochester, NY 14607
Treasure Trove Vintage
10. Treasure Trove Vintage. You're going to look good.
Everything. Literally everything I have ever tried on at Treasure Trove Vintage, which faces Meigs Street at the corner of Park Avenue, looks great. Incredible. That is, of course, when it fits. (Which, it typically does.) The secret? Vintage clothing is just made better. That much better. And at Treasure Trove, it is quality. From shoes and gloves, jewelry and sunglasses to dresses and blouses and skirts and sweaters, you can find your entire wardrobe at this boutique. Trust me … I know. (PS – All items 50% off until the end of March!)
121 Park Ave Rochester, NY 14607
INSTAGRAM | FACEBOOK | WEBSITE | ONLINE SHOP | BLOG | TWITTER
CLOTHING
Thread
11. Thread. Funky & thrifty.
Thread is a game-changer. Not only do they have a dog that sometimes sits in the actual window (yes), but they also have used real life customers to model clothing on their website. Yes. Featuring street style brands like Obey and local artisan's, such as Carrie George Leather, as well as thrifted and vintage items, you can only go right when shopping at Thread in the South Wedge.
654 South Ave Rochester, NY 14620
INSTAGRAM | FACEBOOK | WEBSITE | TUMBLR | TWITTER
Peppermint
12. Peppermint. Designer, local, & artisan.
Dudes & dudettes, alike, revel in the splendor that is Shop Peppermint on Park Avenue at the corner of Meigs (same building as Treasure Trove). Owner Tanvi Asher, known around Rochester for her Fashion Shows and design skills (hey brides-to-be), dresses Rochester in her own Peppermint designs, made in NYC, along with a slew of other boutique items from other artisans, both local, national, and international. The common factor? It's all incredible quality, and it's all incredibly priced. I truly have no idea what I did before Peppermint came along. Neither will you.
121 Park Ave Rochester, NY 14607
INSTAGRAM | FACEBOOK | ONLINE STORE | BLOG | PINTEREST | TWITTER
NEIGHBORHOODS
What can be said about these neighborhoods except, you must get out & explore them yourselves! Take a weekend or an evening stroll. Drive, park, & walk. Talk to the shop keepers and restaurant owners. You won't be disappointed.
Park Avenue and Monroe Avenue
13. Park Avenue & Monroe Avenue. 14607.
Both of these hoods are very walking friendly. At any street corner you can find restaurants, coffee shops, bars, ice cream, & boutiques. Monroe Ave even features an art museum! So get out & get exploring. (Weather is not an excuse. We are Rochesterians, after all.)
Neighborhood Of The Arts
14. NOTA. Neighborhood of the Arts.
The bus stops are funny shapes for crying aloud. Not only that but in addition to being home to MAG (see #4 above) with RMSC just at the corner & Eastman House down the street on East Ave., but NOTA is also home to the historic & famous Village Gate Square. In this old factory, you can find loft apartments, doctor's offices, The Rochester Brainery, a number of restaurants & bars & boutiques, all a nod to the eclectic history this fascinating building has born.
South Wedge
15. South Wedge. A slice of the Rochester life.
You will be inspired. At least that's how I feel walking down Gregory Street and then again down South Avenue, the street that intersects it. Between another local grocery store that is also a restaurant, Mise en Place, coffee shops, unique bars, great restaurants with a diverse array of cuisine, music shops, and even home good stores, South Wedge is an incredible investment in your time and our community. My favorite? City Newspaper's South Wedge-ucation. Rochester truly comes alive.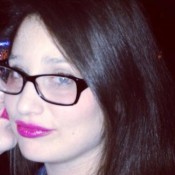 Barbara Ellen is born + raised Rochester, NY bred, and she imbibes all things Shop Local. Barbara blogs at barbaraellenshopslocal.com, freelances for (585) Mag, collaborates with local artisans, + helps administer the Shop Local Rochester Facebook group. { Join! } If you're interested in some dope language to capture the essence of your story, hit her up by visiting the blog. #shoplocal #thinkglobal