Maple Syrup Weekend takes places every March and many maple syrup producers around Upstate participate. During the weekend there are usually special events, discounts, tours, and family-themed activities.
by Chris Clemens
While we've been either loving or hating this winter, the Sugar, Red and Black Maple trees of Upstate New York have been using the frigid months to store starches. In some cases those starches have already begun to change to sugars.
As farmers around our region tap the trees and extract the sap, the rest of us wait patiently for what ultimately will be some of the greatest maple syrup found the world over.
With well over 60 producers of maple syrup in Upstate, you have more than a few options to explore for the upcoming Maple Syrup Weekend celebrations. To help you plan your trip, Maple Weekend has put together a pretty fantastic database of activities and stops to make.
Here's five of my favorite that I'd strongly recommend you check out.

*Note: I have received nothing from any of these businesses in turn for being placed on this list. It's simply a compilation in no particular order of spots I've enjoyed while exploring.
Day Brothers Dairy and Maple Farm
(Update – Summer 2020: It appears that Day Brothers Dairy and Maple Farm is no longer operational. I've tried stopping in and calling but have gotten no responses.)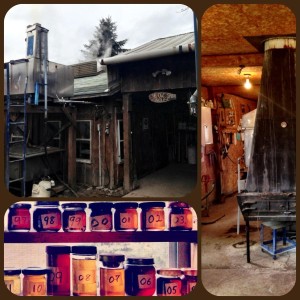 Phone: (315) 789-0883
2292 County Road 6
Phelps, NY 14532-9534
Ontario County
Featuring free tours of their 'Ye Olde Sap House' production facilities and wagon rides through the maple tree fields, Day Brothers is a small, family owned operation dating back to 1889 that sells maple syrup and maple creams.
Particularly interesting is their collection of saps on display by year. It's amazing to me how different each year's color is from the last!
Cartwright's Maple Tree Inn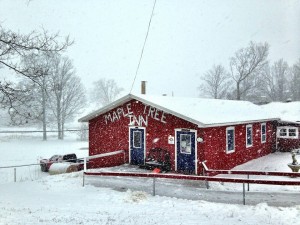 Phone: (585) 567-8181
4321 County Road 15
Angelica, NY 14709
Allegany County
With maple syrup producing traditions dating back to the 1850's, Cartwright's Maple Tree Inn makes and sells on site its famous maple syrup, maple candies, maple-candied peanuts and other goodies.
Though Cartwright's is known as a maple syrup producer, it's colloquially known as 'The Pancake House'. Visitors make the pilgrimage annually to scarf down the all-you-can-eat buckwheat pancakes and cover them in the housemade syrup. Cartwright's opens only a couple months out of the year, so those wanting to partake have a small window of opportunity that potentially means waiting in a very long line out into the parking lot for nearly an hour (I've done it!).
Maple syrup on your buckwheat pancakes isn't enough? Order a maple milkshake too!
Schoff's Sugar Shack
Phone: (585) 924-3769
1064 Willis Hill Road
Victor, NY 14564
Ontario County
For decades now Scoff's Sugar Shack has been making syrup, candies and maple cream the old fashioned way. Tours are available of the production facilities from 10a to 4p on both weekends.
For more on Schoff's, checkout this post on my pal the Mindfully Frugal Mom's website from last year's Maple Weekend and Schoff's website.
Critz Farms
Phone: (315) 662-3355
3232 Rippleton Road – State Route 13
Cazenovia, NY 13035
Madison County
In its few decades of operation Critz Farms has already earned itself a reputation in Central New York as an agricultural force to be recognized. 325 acres of operations provide visitors everything from maple products to Christmas trees, pumpkins and cider.
During Maple Weekend, wagon rides will be available to tour operations with free samples along with the winery tasting room and a playground for the kids. Open 9a – 3p for the Maple Weekend, there is definitely something for everyone here!
Shaw's Maple Products
Phone: (315) 853-7798
7945 Maxwell Rd
Clinton, NY 13323
Oneida County
Easily the youngest brand on this list, Shaw's has been in operation since 2007 after curiosities inspired them to try their hand at creating their own maple products.
While maple syrup and candies are a shared staple among all maple producers, Shaw's features a couple unique products like granulated sugar, maple popcorn and even dog treats. Tours of the facility and operations will be available during the festivities.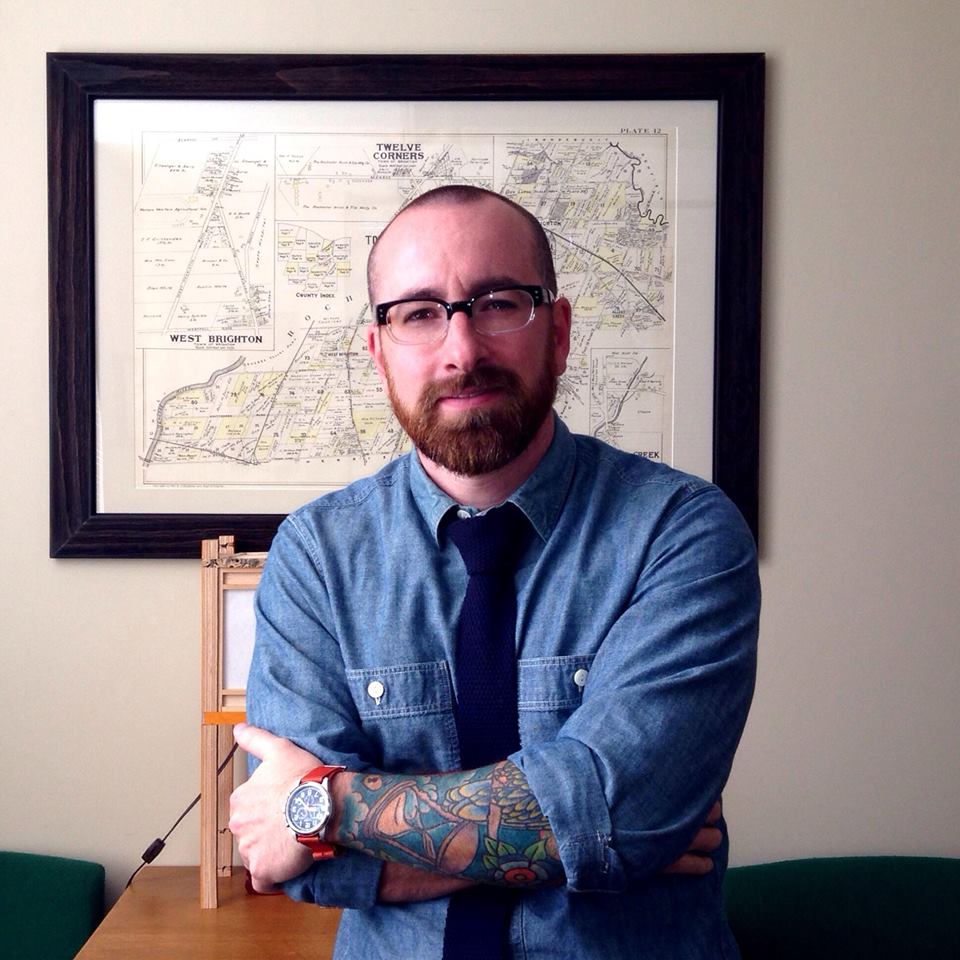 Chris Clemens is the Founder/Publisher of Exploring Upstate. From his hometown in Rochester, he spends as much time as possible connecting with the history, culture, and places that make Upstate New York a land of discovery. Follow him on Twitter at @cpclemens