Cartwright's Maple Tree Inn is an iconic Western New York destination that is only open a few months out of the year. People flock from far and wide to visit for their endless buckwheat pancakes and famous maple syrup.
by Chris Clemens
Like so many of his fellow World War II comrades, when my grandfather returned home in 1945 he had done his share of traveling. He was ready to be at home and enjoy his own bed, his own kitchen table, his own garage, his own workshop. Part of a generation that valued saving money rather than going on lavish vacations or out to eat, he didn't travel much after the war. And, that's why it's always been a surprise to me that every single year he and my grandmother uncharacteristically would make the hour long drive to Angelica and stand in an hour long line to have pancakes at Cartwright's Maple Tree Inn.
My friend Aubrey has gone with her family every year since she was born and insisted years ago on introducing to me what my grandparents enjoyed year after year. Since our annual tradition began, Aubrey has since moved away to the sunny-all-year Arizona, but each spring she makes the trek back for as many buckwheat pancakes (and maple syrup milkshakes) as we can throw down.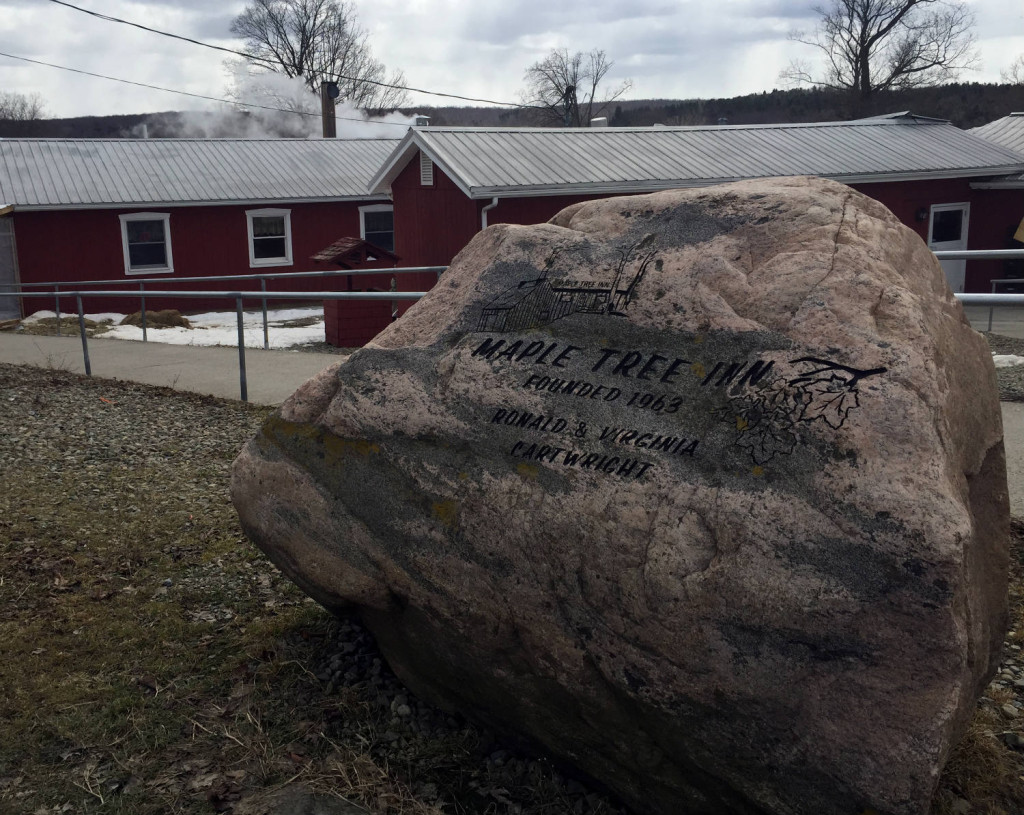 Cartwright's Maple Tree Inn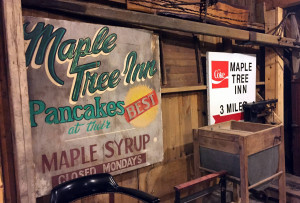 Each spring, Cartwright's opens its doors for about 7-8 weeks while thousands of visitors from all over make the trip for the all-you-can-eat buckwheat pancakes and housemade maple syrup.
Showing up on a weekend or evening is bound to have you standing in line for at least a half hour (and probably even more) so we made the trip for lunch on a Wednesday. Still, there were two busloads of tourists leaving an overflowing parking lot with a waiting line of about 15 people in front of us! The wait isn't too bad, especially if you're inside where there are old photos and newspaper clippings about Cartwright's to checkout while you stand in line. And, even if you're in the part of the line that's still outside, the smell of maple wafting through the brisk air will remind you why it's worth the trip.
Also, there must be something about the down-home feel of Cartwright's (or the fact that I can never get a cell signal) because every single time I've waited in that line, I end up chatting with the people around me and make new friends. We've chatted briefly before during our visits, but this time we were joined for a bit of our breakfast by Virginia Cartwright and she shared a little of the story of the legacy that her and her late husband Ronald have created.

Cartwright's History
Though business began in 1963, the family's maple syrup history started in the 1850's with Jacob Closser, the great-grandfather of Ronald Cartwright, who peddled his syrup in the Geneseo and Mt. Morris areas.
Later in 1913 Ronald's grandfather, Austin Cartwright, purchased the operations and continued the family tradition. As a child, Ronald and his three siblings moved to the farm when their parents passed away. Ronald and his brother Clarence began to learn the maple syruping business and helped manage the small shack before it burned down in 1937.
Not to be dissuaded, they built another sugar shack on the same location and the maple syrup quickly flowed again. When Austin passed away in 1961, the brothers continued in his honor but only a year later, the same shack they built with their grandfather also fell victim to a fire.
A New Kind Of Shack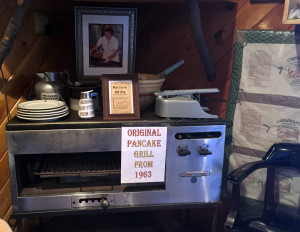 Out of the ashes of the two previous sugar shacks that burned, Ronald and his wife Virginia realized their vision of creating much more than just another replacement shack to produce syrup.
Instead of a wholesale maple syrup operation to ship out of state, they wanted to be able to sell their product locally and to let people use it to cover the same buckwheat pancakes that Ronald's grandmother used to make.
In 1963, the Maple Tree Inn first opened its doors and reinvented the 100 year old family tradition. Starting out with a small pancake griddle and seating for only 15 people, the groundwork was laid for a legacy of all-you-can-eat buckwheat pancakes that has only continued to grow decade after decade.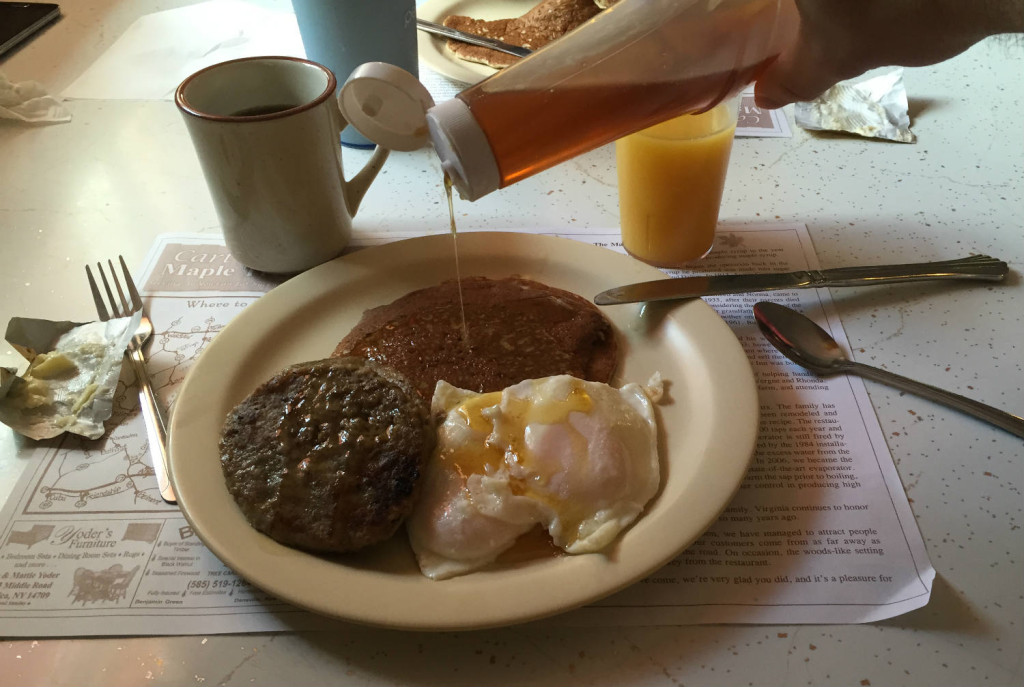 Ronald and Virginia have six children, all of whom help staff the restaurant during the eight weeks of operations, and now that some of them have children of their own, the team continues to grow.
While it seems like there would be plenty of family members to help out, most of the time they're working 12 hour days to feed the mouths of the hundreds of visitors per hour that make the trek–some from as far as Japan! The entire family has worked tirelessly to keep the Cartwright legacy going even after Ronald passed away in 2004.
When Virginia mentioned his passing, she paused for a moment where it seemed like she was remembering back and then said, "It's been tough, but I just had to keep it going" as she looked around at a packed room and a waiting line out the door.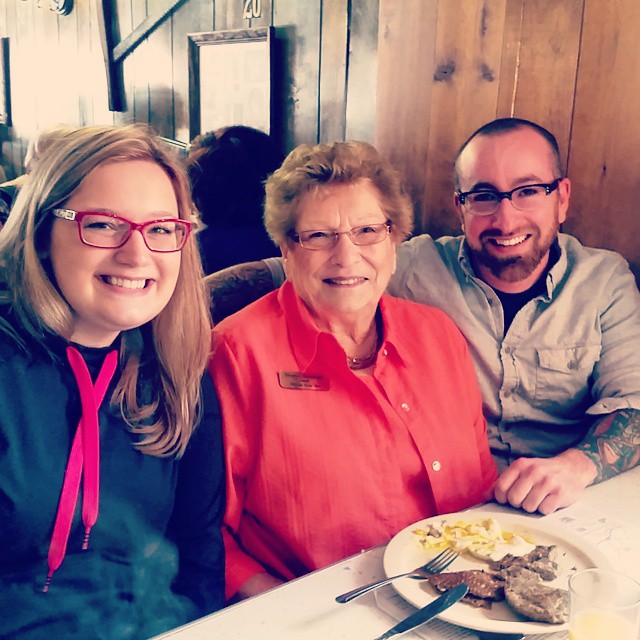 We thanked Virginia for hanging out with us and after paying our bill, we grabbed a few bottles of syrup to take home. And some maple sugar candies, and some maple-sugar coated peanuts….
Visiting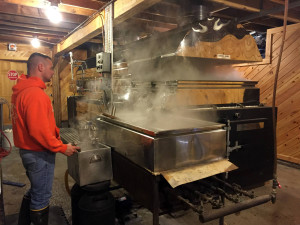 When you go (because, it shouldn't be 'if') be sure to check out the door right next to the gift shop register. After descending a flight of wooden steps, you'll be in the basement of the restaurant where the Cartwrights have set up a little display of local antiques and maple syrup operations.
In 2006, they became the first maple syrup producer in the entire country to begin using this state-of-the-art stainless steel evaporator as part of their production. You'll want to hang out for a bit and watch what is some of the most precise culinary artistry you can imagine.
Many thanks to Virginia and the Cartwright Family at the Maple Tree Inn for continuing year after year to deliver some of the best breakfast food you can scarf down in Upstate New York.
I'd like to think that Ronald is still watching over his legacy, and my grandpa is standing right beside him. If you've never been, you have about two weeks from this post going live until that pancake griddle is turned off until 2016–start driving!!
For more on The Maple Tree Inn and dates that they're open each year, you can visit their website and then of course go follow them on Facebook!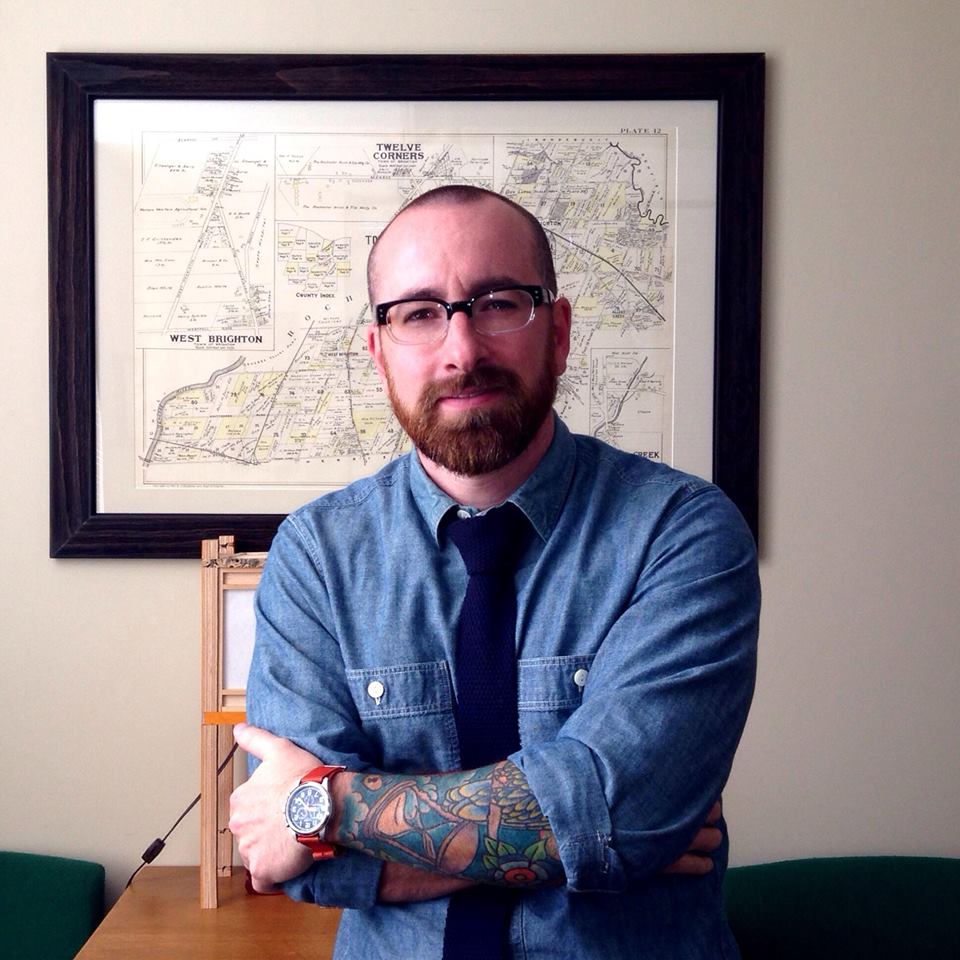 Chris Clemens is the Founder/Publisher of Exploring Upstate. From his hometown in Rochester, he spends as much time as possible connecting with the history, culture, and places that make Upstate New York a land of discovery. Follow him on Twitter at @cpclemens