This free drink token from Rutz's Saloon in Rochester appears to have been made pre-Prohibition.
by Chris Clemens
I have amassed a pretty decent collection of New York history items and bygones. None of it is really worth very much. But for me there's value in finding an old Iroquois Brewery bottle opener at a flea market or a transit token at a garage sale. I like the idea of saving it from being lost forever.
The collection won't exactly support my retirement, but being able to tell the story of our region through found items is something I emphatically enjoy.
So when I encountered this Rutz's token I had to have it. What I didn't realize was how difficult it would be to track down the story behind the artifact.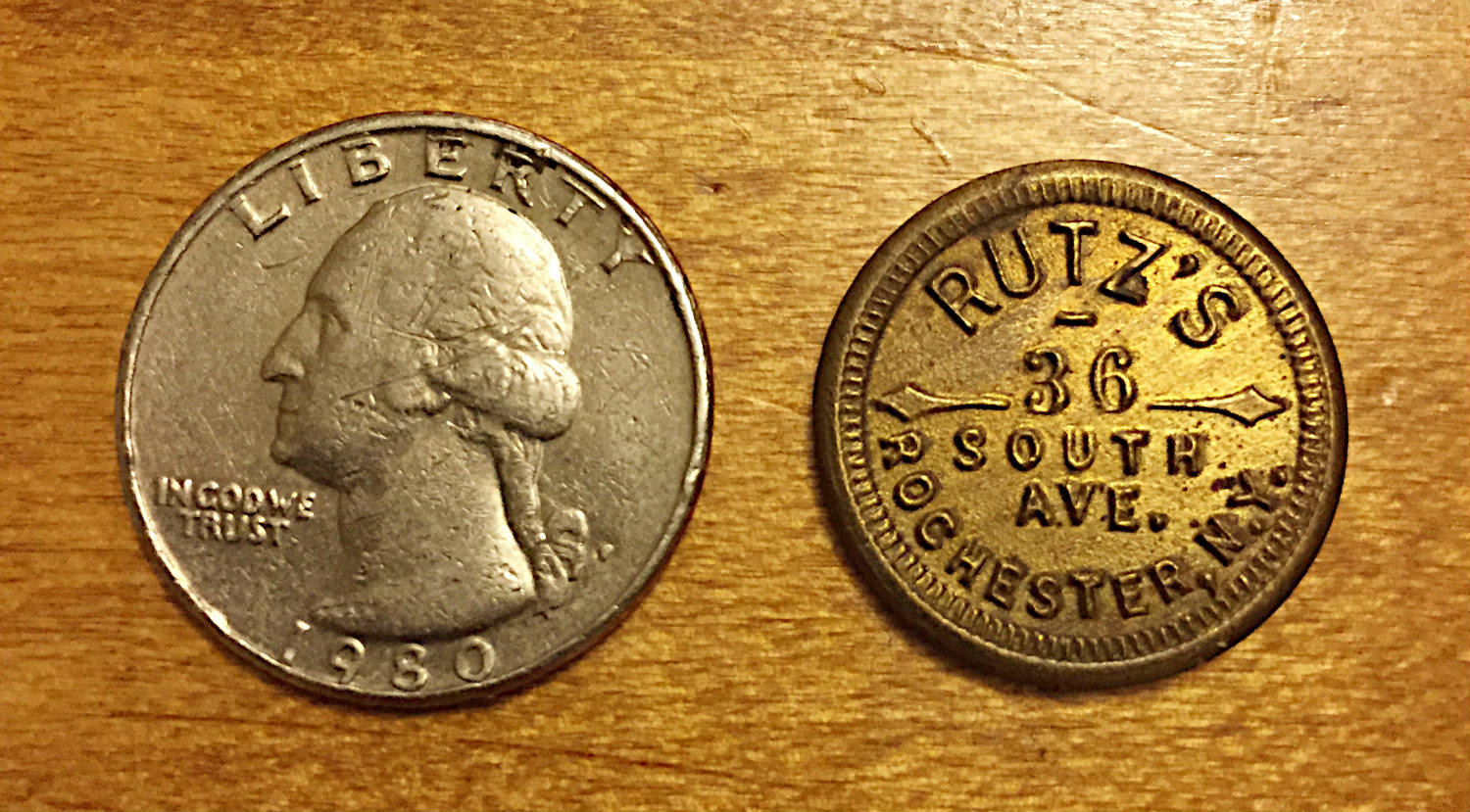 My usual research methods for historical information turned up nothing almost nothing on Rutz's. I contacted Christine Ridarsky, the Historian for the City of Rochester and enlisted her help. Along with her and Emily at the Local History Reference section of the Rundle Library we were able to come up with a few leads on the token.
Rutz's Saloon In Rochester
Apparently, Rutz's Saloon was a popular watering hole in downtown Rochester in the early 1900's.
The registered address for Rutz's was actually 20 South Avenue up until 1909 when it became 36 South Avenue. It's doubtful that they moved though. The address change is likely due to a system wide change in the street numbering.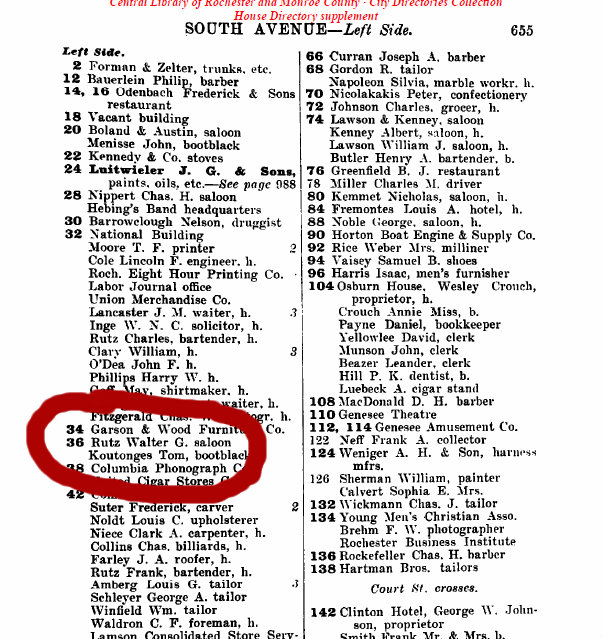 Like so many saloons of the early 1900's, Rutz's was forced to close its doors in 1920 when that pesky Prohibition Act prevented folks from [legally] selling alcohol.
Early Rutz's
After searching 'South Ave Rochester NY' on eBay I poured through countless photos. In one I noticed the name 'Rutz's' on the awnings on the right side of this postcard.
So, of course I bought it!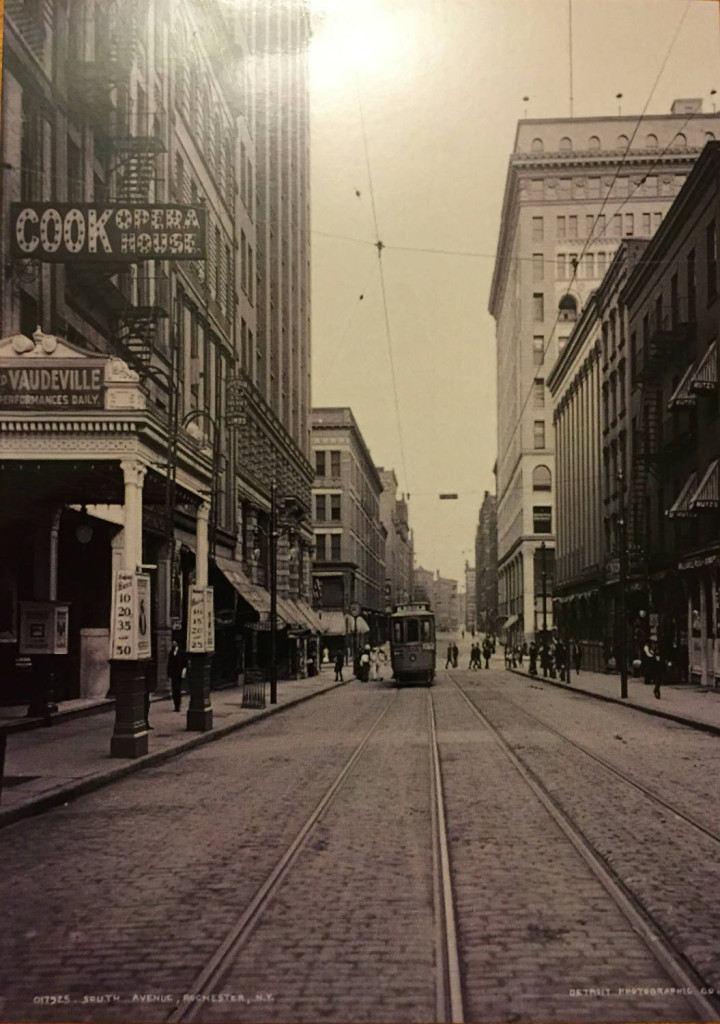 According to the Library of Congress, the same photo used for the postcard is dated 1900-1906. Based on the publishing year of the photo, I'd guess that the address of the Rutz's pictured is 20 South Avenue. That means the coin would've been created after this photo was taken.
When the saloon closed in 1920, Walter G. Rutz then opened a restaurant up the street at 140 South Avenue. Unfortunately, I have found almost nothing on the restaurant. No photos, no history, not even a matchbook or swizzle stick.
A Pre-Prohibition Era Token
Except the token was printed with the 36 South Avenue address, not 20 south Ave. So it's likely that it was a 'good for one drink' token at the saloon prior to Prohibition.
While I'm a tad bummed that I couldn't discover any other artifacts or details about the history of the saloon, I'm pretty stoked to have a pre-Prohibition artifact from right in downtown Rochester.
Since the location at 36 South Avenue is now a parking garage, the opportunity to use this token has long since past. Instead I'll toss it in the archives collection with the other Upstate stuff.
Rutz's Bowling Alley
What was particularly fun about researching this project was to find that Walter Rutz's son, Frank, opened a bowling alley called Rutz's Bowling Hall on North Street.
Before he passed away on February 25, 1941 Frank got himself into the record books by patenting his very own chalk holder. He now rests at Holy Sepulchre Cemetery in Rochester, but the family name lived on for quite a few more years.
According to some of the bowling 'Hall Of Fame' records, the Rutz family had a heck of a run in the bowling world.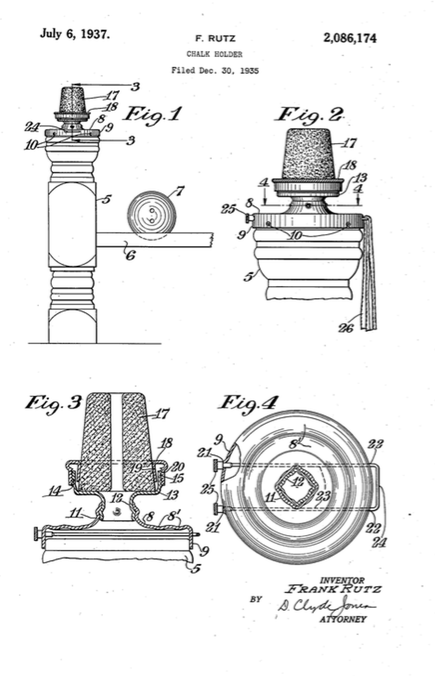 I'd like to offer a HUGE thanks to City of Rochester Historian Christine Ridarsky and to Emily at the Rundel Library in the Local History Reference Section for doing a lot of the leg work in finding out the history in this post!!
If you happen to have any leads or more artifacts about the Rutz locations mentioned above I'd love to hear from you! In fact, even if you don't have any new info on the Rutz family–I'd still love to hear from you!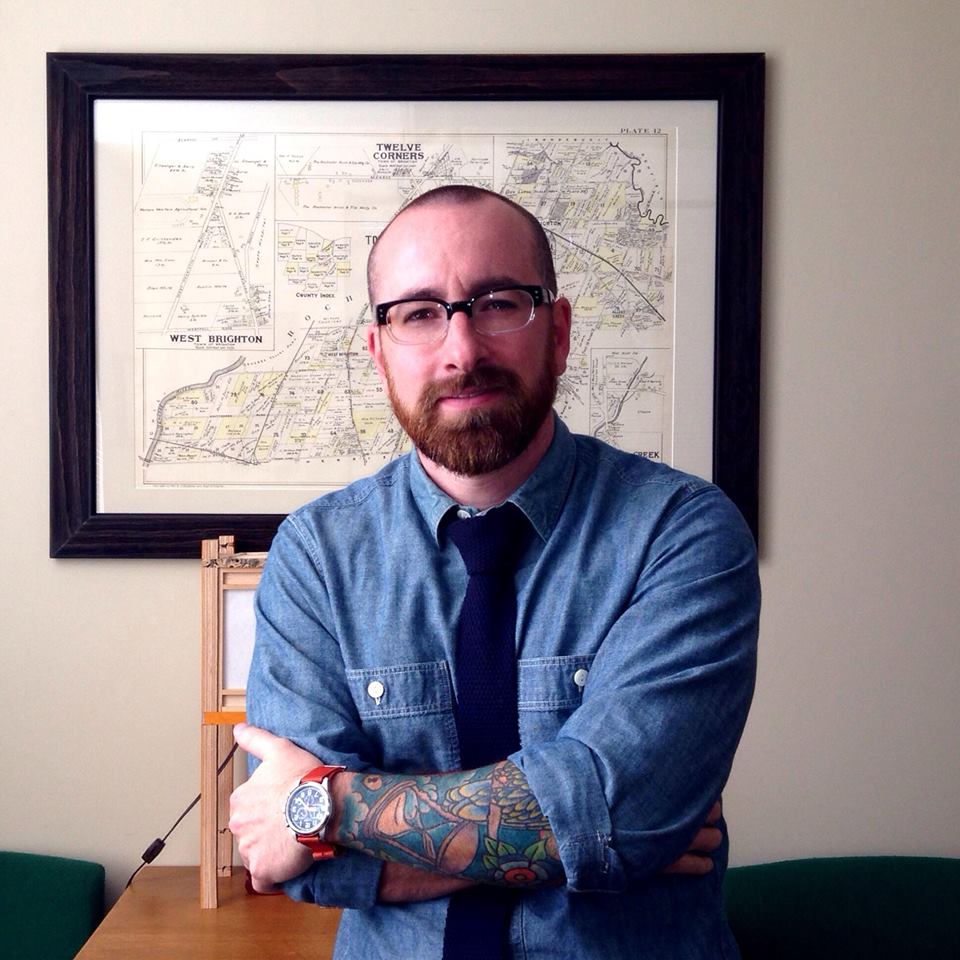 Chris Clemens is the Founder/Publisher of Exploring Upstate. From his hometown in Rochester, he spends as much time as possible connecting with the history, culture, and places that make Upstate New York a land of discovery. Follow him on Twitter at @cpclemens