Visiting the shrine in Fonda, New York where Saint Kateri Tekakwitha was baptized.
by Chris Clemens
This year is special because on October 21, two women from Upstate New York will be given Saint status by the Catholic Church. In addition to Blessed Marianne Cope from Syracuse, the Pope will also be making Blessed Kateri Tekakwitha a saint. The location where Kateri was first baptized in the town of Fonda is now a shrine and museum.
Just about forty-five minutes west of Albany, the Shrine to the Blessed Kateri Tekakwitha is preparing for their name change. Soon they will be known as the Shrine to the Saint Kateri Tekakwitha. Before October 21, we wanted to be sure to find out more of her story by visiting.
Fonda is in Montgomery County in the Mohawk Valley, named for the tribe that once called the region home. Kateri was a member of the tribe, and born just a few miles east of Fonda, in what is now called Auriesville. If you're on a tour of religion in this region, Auriesville should be high on your list because it, too, is a shrine. For more about that spot, checkout our visit here.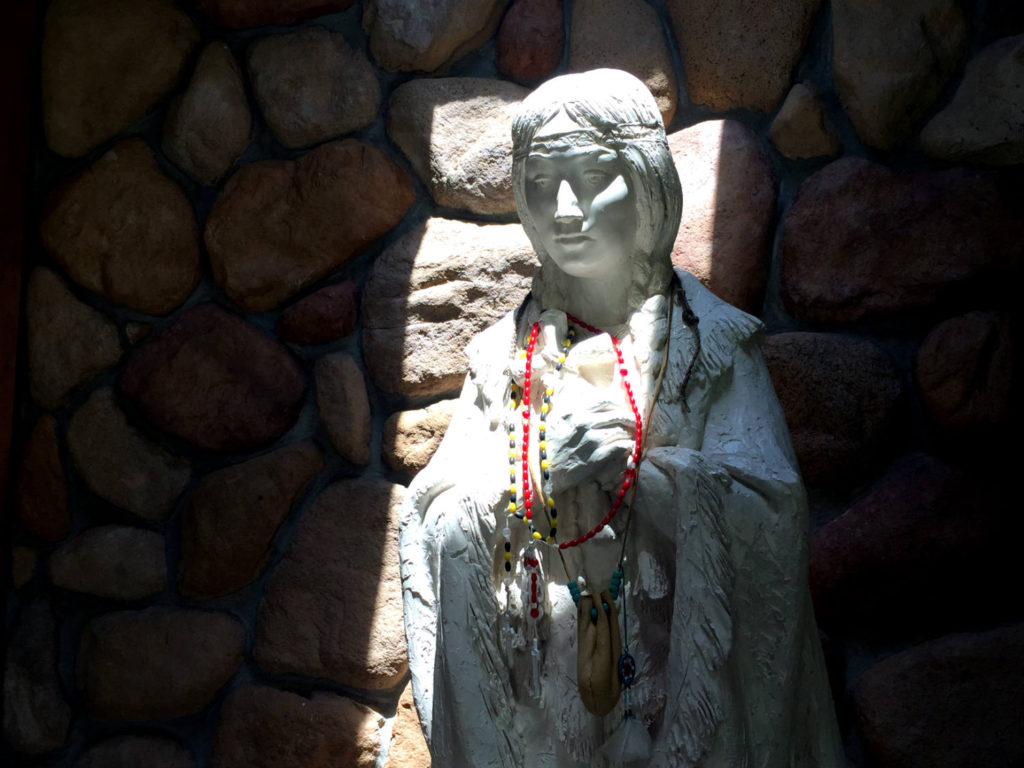 Kateri Tekakwitha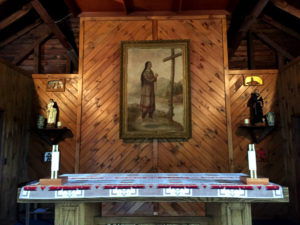 The story of Kateri Tekakwitha actually does begin with her birthplace, though. During the 1600's, the Mohawk River was the most influential means of travel in the region. The French were attempting to establish themselves in many parts of what is now New York, and even Canada.
Missionaries attempted to bridge the cultural gap by providing religious instruction. While the lasting impact of the campaign could probably be considered successful, it wasn't without its problems. Many of those difficult historical events took place in Auriesville.
Kateri was born to an Algonquin mother and a Mohawk father in the town of Ossernon (now, Auriesville, New York) around the year 1656. Like many native villages overcome by migrating disease, Ossernon was overtaken by smallpox brought by visitors from overseas. Kateri's mother, father, and brother each succumbed to the disease when she was around four years old. While it didn't take her life, Kateri's own bout of smallpox did greatly affect her eyesight.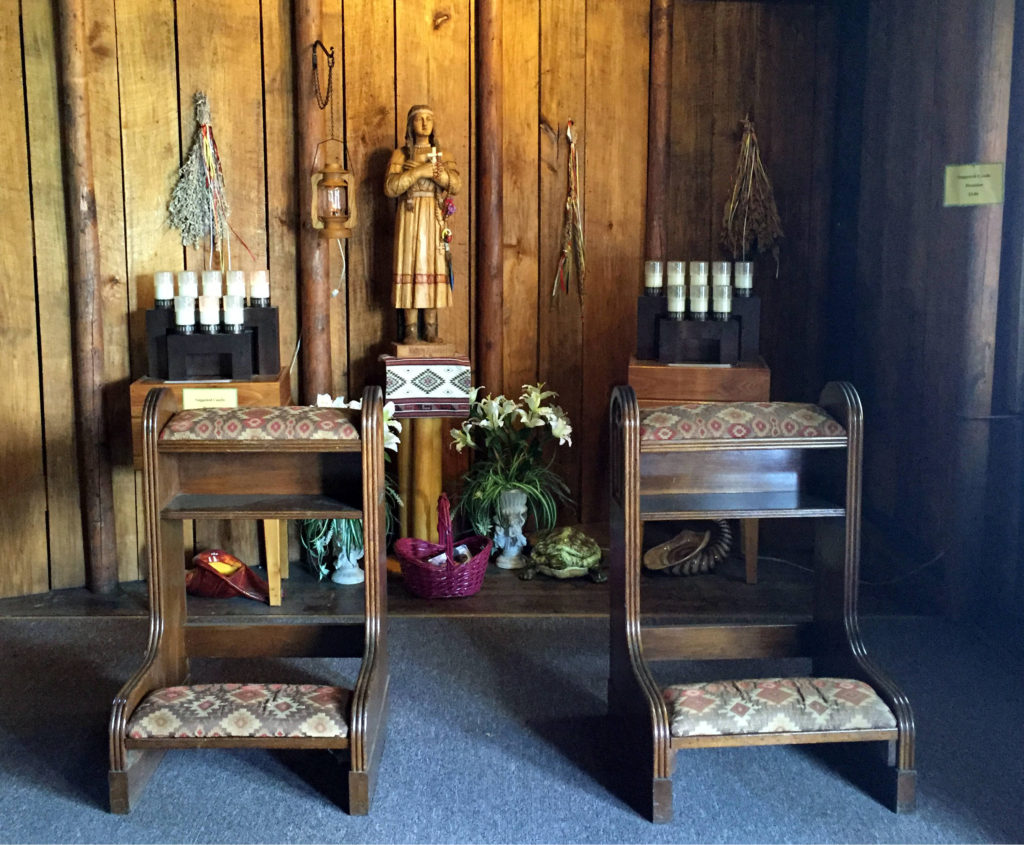 She was then given the name "Tekakwitha" which translated in to "she who bumps in to things". Around the time that Kateri was ten years old, Ossernon was besieged by the French. With no village to remain in, the group migrated west to settle in Caughnawaga.
Today it's known as Fonda, New York.
Museum and Sanctuary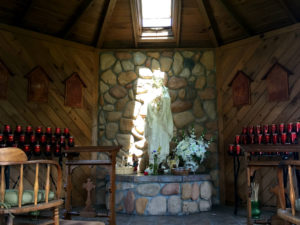 Upon entering from Route 5, there is a small shed near the parking lot with a candle shrine to Kateri, so don't miss this.
The main, two-story building houses a rustic, of-the-Earth feeling sanctuary for services on the second floor. This is entirely unlike any sanctuary we've been in. There are woven blankets, hand-carved wooden posts, and even snowshoes. Iconography to a few saints are present throughout the naturally lit, peaceful room.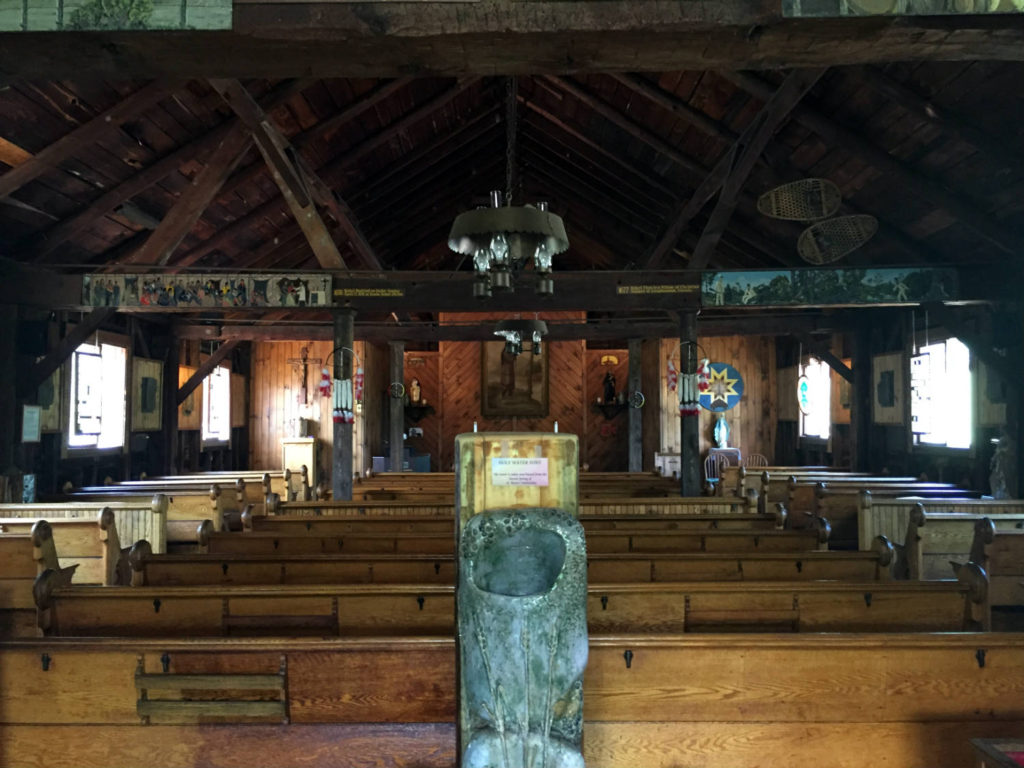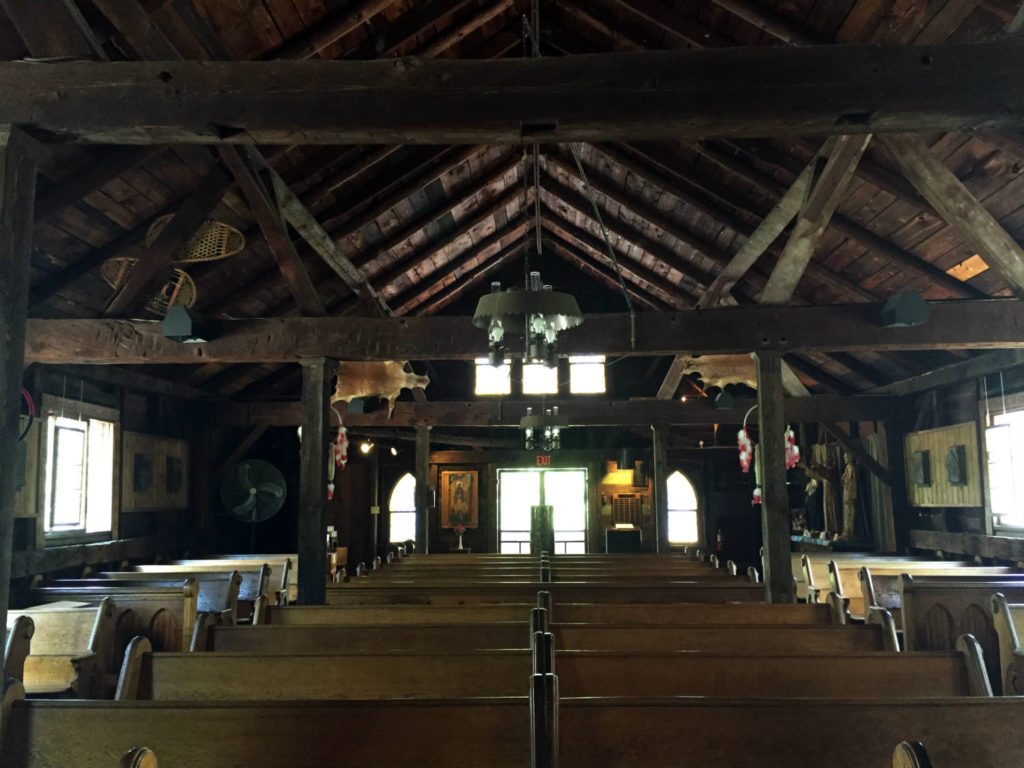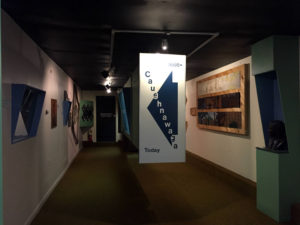 Below the sanctuary is a curated collection of both regional and Native American history. Many of the artifacts on display are common to museum collections like this. Archeological digs that have turned up arrowheads, tobacco pipes, clothing, and eating utensils aren't that uncommon in our region. What's particularly unique about the historical collection here is how much of it was found right on the property we were walking. Letters and even land deeds dating as far back as the 1600's on are in clear view for visitors.
Next to this main building, there is also a small gift shop with lots of rosaries, t-shirts, coffee mugs and other stuff. But, in addition, there are handmade goods from locals whose lineage can be traced back to the Mohawk tribe.
(*If you're curious about the other building, it's a home to the priest and monks who stay on site.)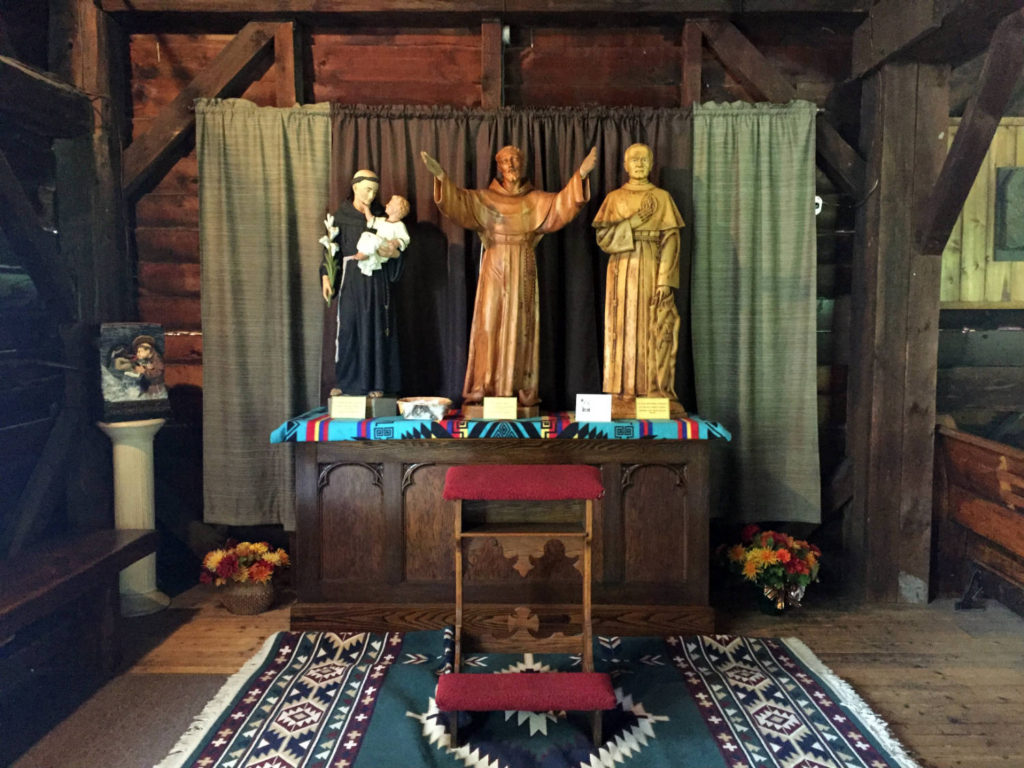 Kateri Tekakwitha's Baptism Site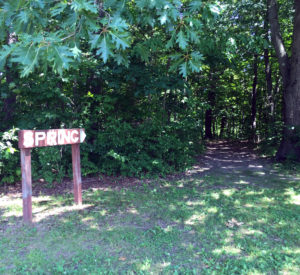 Having already spent time in the company of the Jesuits, Kateri had become familiarized with the story of Jesus Christ and the concept of Christianity. It is written that around the age of 20, she expressed her desire to be officially baptized. On Easter Sunday of 1676, she was baptized by a visiting Jesuit priest named Jacque de Lamberville. At that time, she was given the Christian name of Catherine.
At the rear of the parking lot behind the gift shop you will discover a trail ascending into the woods. A short, half mile walk will bring you to a roadway and clearing with signage identifying the former village of Caughnawaga. To the right, you'll discover another a trail that descends only a quarter mile or so to a natural spring.
This is the very spring that Blessed Kateri Tekakwitha was baptized on that Easter Sunday.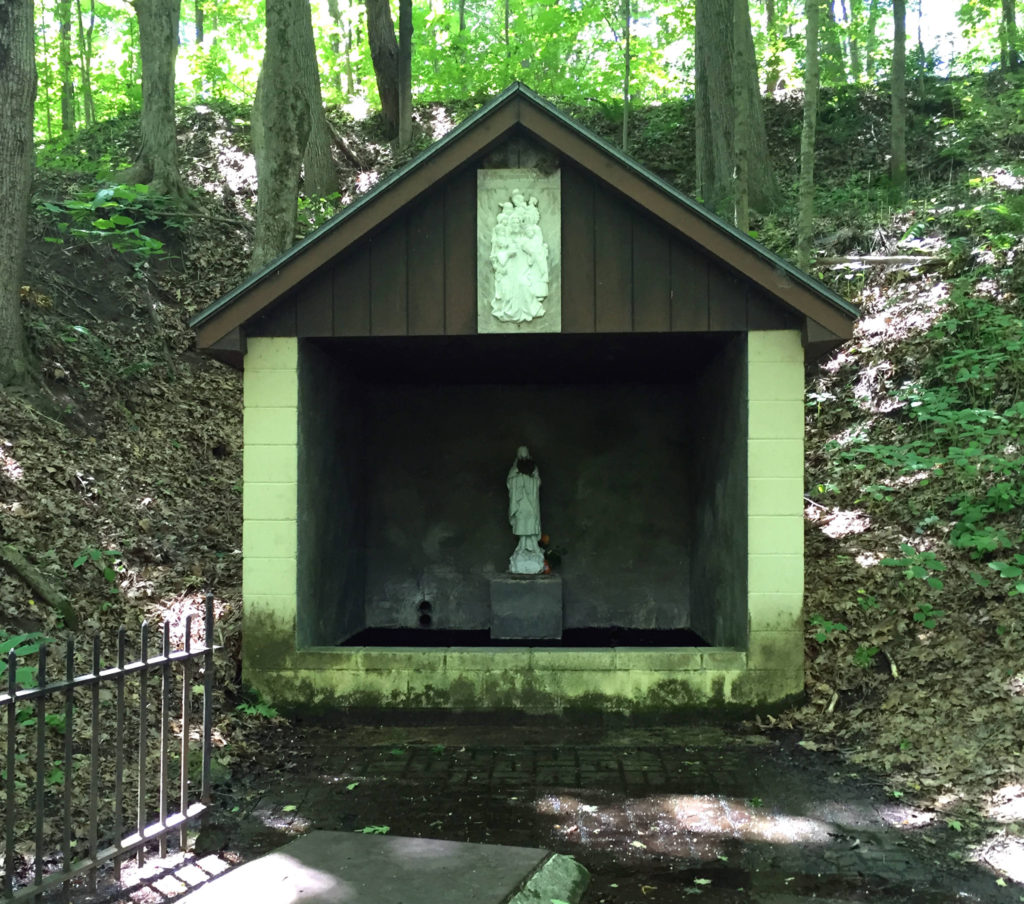 (*Note. You can drive nearer to the trailhead for the spring, but I strongly recommend walking from the shrine. If you're physically able, there's some calming about being in those woods.)
Regardless of your ideas on the religious beliefs that this site fuels, the shrine is an absolutely wonderful stop. The implications for the region's history, and now the world's history as she becomes St. Kateri, make visiting a must for any New York explorer!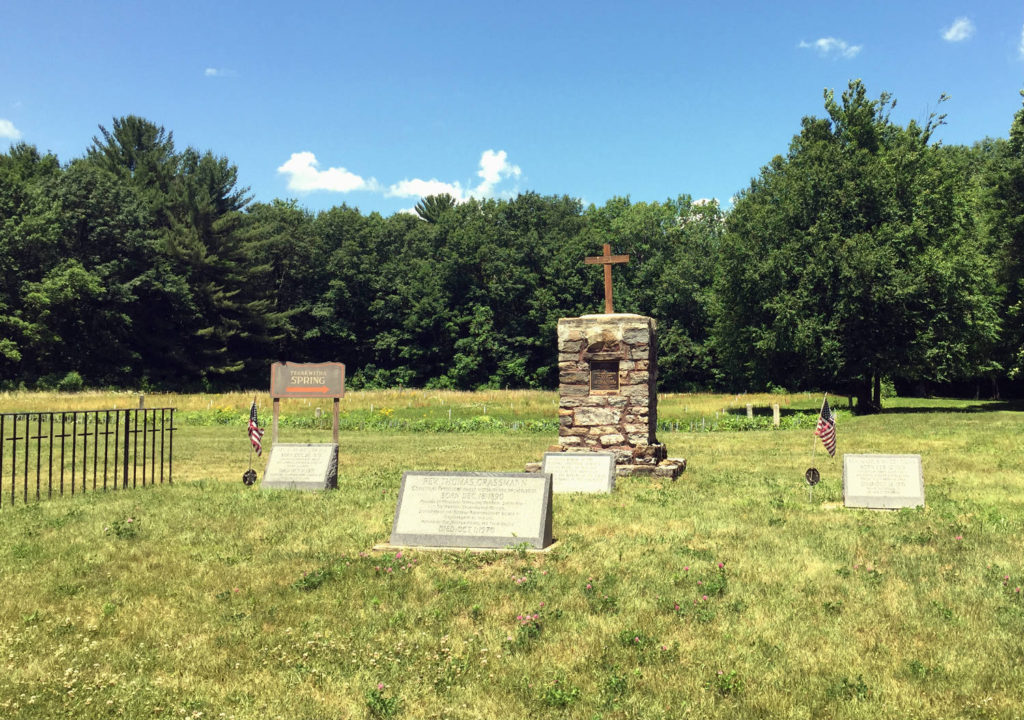 *This post previously appeared on ExploringTheBurnedOverDistrict.com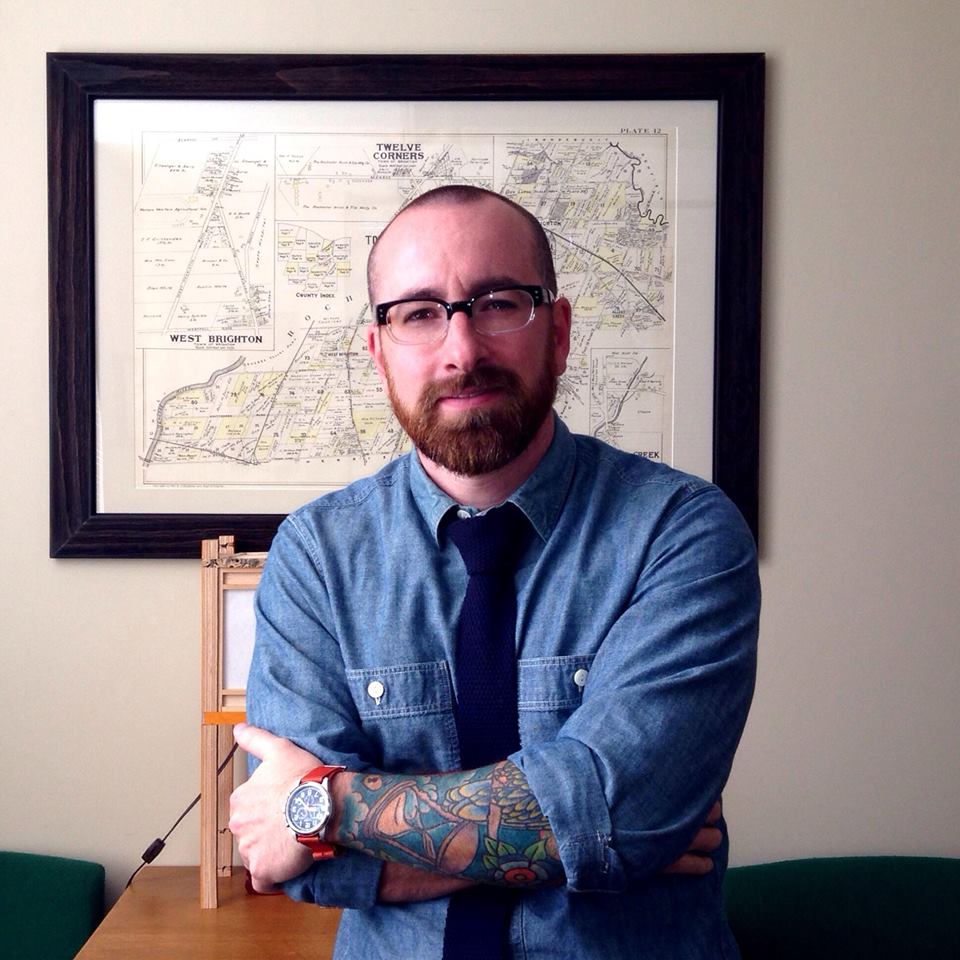 Chris Clemens is the Founder/Publisher of Exploring Upstate. From his hometown in Rochester, he spends as much time as possible connecting with the history, culture, and places that make Upstate New York a land of discovery. Follow him on Twitter at @cpclemens