by Chris Clemens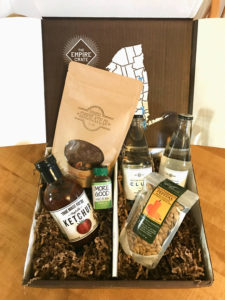 You may have seen last month that I recently I discovered the Empire Crate. As a monthly subscription box, the Empire Crate ships a box of culinary items curated from around New York. Much like myself, the folks behind the business are constantly searching within the state to find the coolest, most unique stuff to share with each of you. Many of the items are full-sized rather than samples, which is particularly noteworthy in my opinion.
While I'm doing the subscription (the next few months) I thought I'd share with you guys what shows up each month. A post like this gives me the opportunity to take a weekend off from traveling and also to tell you about other folks in the Empire State doing some great things The February crate didn't disappoint, and my March crate just arrived. Here's what I found inside!
Checkout the Empire Crate on their website
Follow them on Facebook, Twitter, and Instagram
Stony Brook Butternut Squash Seeds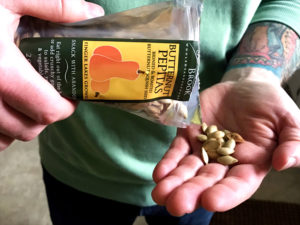 One of the other things I love about having this subscription is how it introduces me to new foods. In the fall, I really love carving pumpkins and baking the seeds with some oil and salt. I've never had butternut squash seeds so the fact that an entire bag showed up provided me a great opportunity without the mess of having to make them myself.
Turns out, they are REALLY good. They have the same crunchy texture that I love in pumpkin seeds, and just a hint of salt. These are made just about an hour from my house in Geneva right in the Finger Lakes. According to their website, Stony Brook uses their small batch, non-GMO seeds to press oils, as well.
Saratoga Chocolate Co. Chocolate Bark
This is one of those companies that I've been following on Instagram for a while and thinking, "I need to try something off their lineup soon." Empire Crate just did the hard work for me and included a big bag of Hazelnut + Strawberry milk chocolate bark. REALLY good chocolate bark. The super bright flavors of the strawberry with the creamy milk chocolate paired perfectly with the savory hazelnut flavors. And, both the strawberry and hazelnut provided a great texture.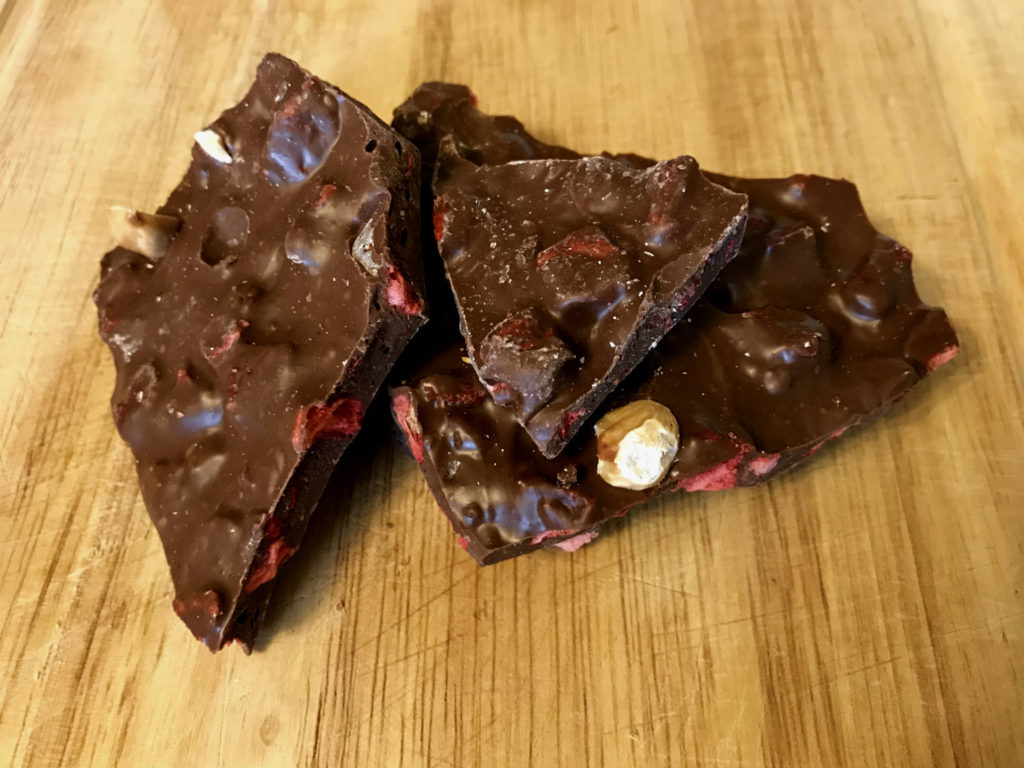 True Made Foods Vegetable Ketchup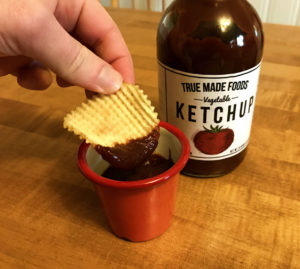 True Made Foods is a sauce company based in New York City. According to their website, one of the founders is a bit like me, because, "It started as an idea to help co-founder, Kevin, to eat more vegetables…" Rather than using salts and additives in their products, they incorporate, organic, non-GMO grown vegetables to their recipes. So, this bottle of ketchup is made with tomato paste, but it also includes spinach, butternut squash, and carrots for flavor, texture, and nutritional value.
More Good Ginger Ale Syrup
So, I've really enjoyed each of the items I've received in both of my Empire Crates so far, but when I discovered this I admit I got particularly excited. Local non-alcoholic specialty drinks and craft sodas have been a long a hobby of mine. (If you haven't seen it, checkout the Finger Lakes NON-Wine Trail list I made last year!)
I discovered More Good out of Beacon, New York last year while flipping through Instagram profiles but was yet to try anything from their lineup. They have a long list of syrups and bitters for cocktails and beverage concoctions, including this Ginger Ale syrup in the March box.
Boylan Heritage Club Soda
In this month's crate, they threw in two bottles of club soda by Boylan. If you're a craft soda fan, you've probably already tried something from the Boylan line (and, no doubt you enjoyed it, because it's great). The company started in 1891 with a birch beer and has continued to grow ever since with an ever-expanding line. Boylan root beers, ginger ales, and colas are fairly accessible in New York supermarkets, but I'm yet to have seen their mixers line so I was excited to see it included here in the crate.
Obviously, I tried the Boylan club soda and the More Good ginger ale syrup together!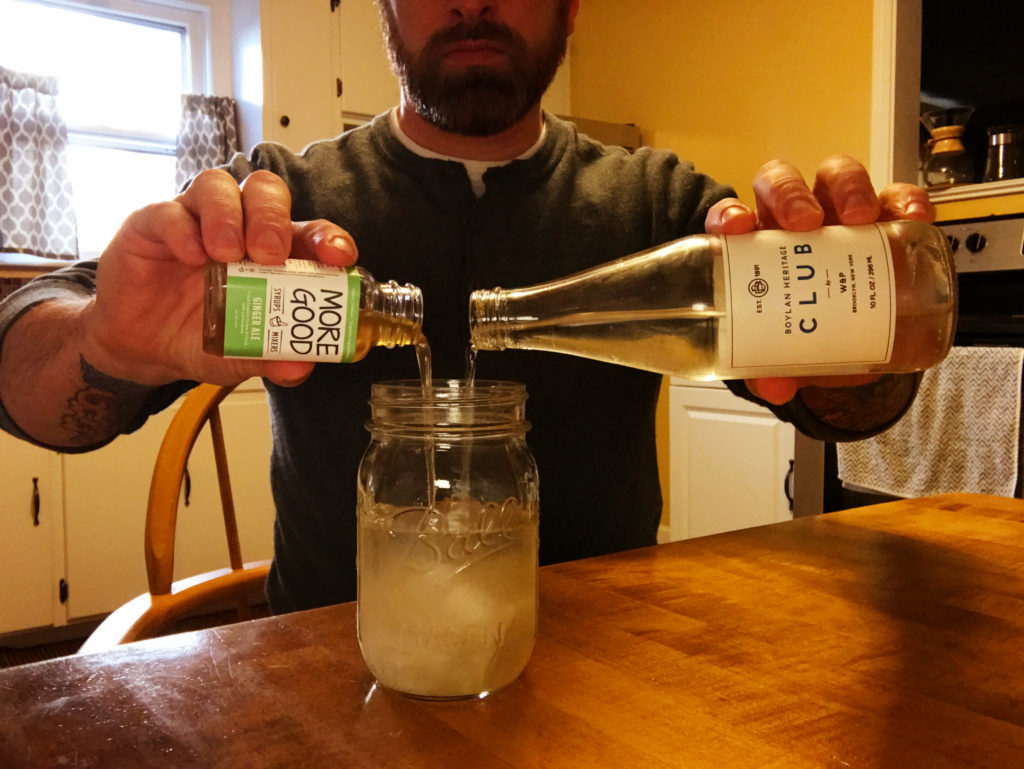 The March Edition Empire Crate was filled with items I really enjoyed. So I'm obviously already excited for the April edition. And, I've got a trip planned not too far from Beacon, so I may just stop in to the More Good brick-and-mortar storefront while I'm awaiting my next crate to ship!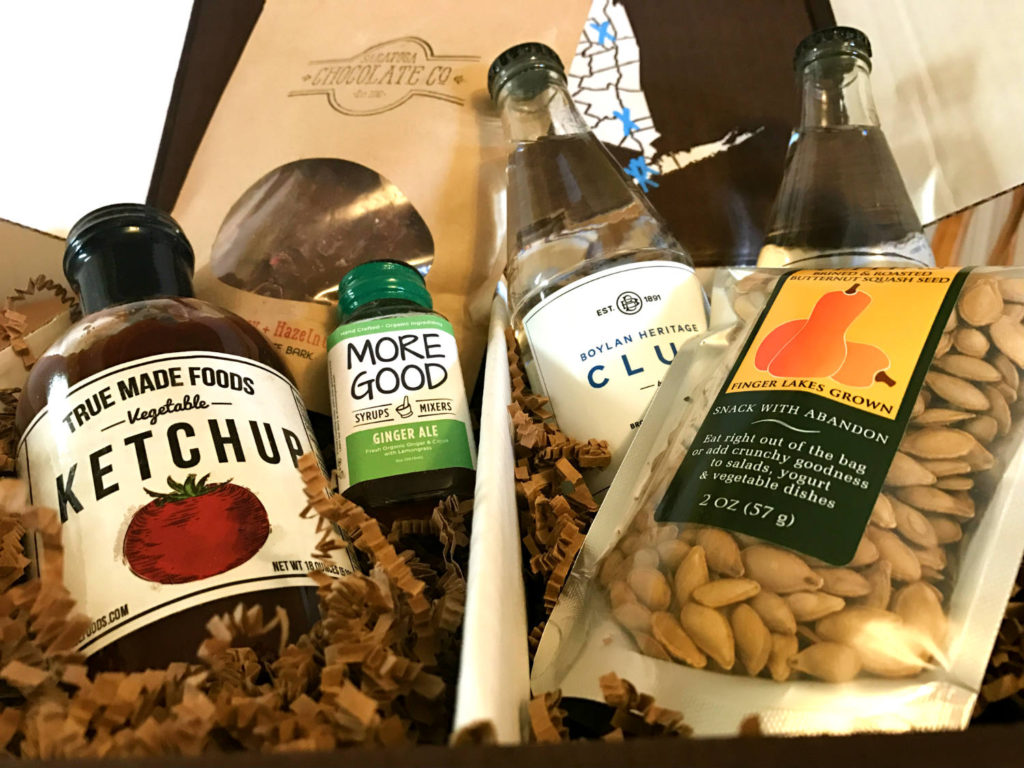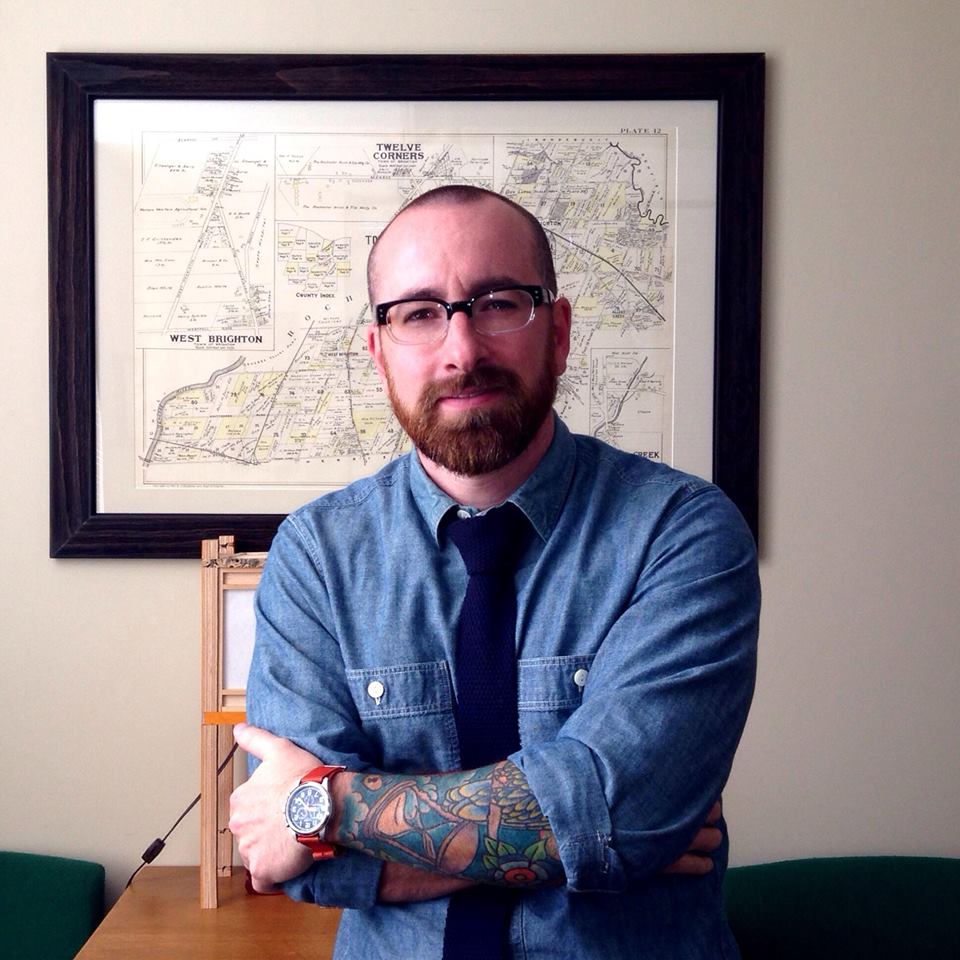 Chris Clemens is the Founder/Publisher of Exploring Upstate. From his hometown in Rochester, he spends as much time as possible connecting with the history, culture, and places that make Upstate New York a land of discovery. Follow him on Twitter at @cpclemens