by Chris Clemens
If you're a fan of visiting parks, then the New York State Empire Pass was essentially created for you. Much of the state park land in New York charges some form of admission during summer months. It's usually a nominal fee that is paid per vehicle to gain access to beaches, hiking spots, and park land. The Empire Pass essentially gives your car free range to come and go to as many of the state parks as you want. There's a few really cool options to purchase one, but there's also a way to use one for free!
They've made a few changes in 2018 to the Empire Pass so I want to a hit on a few of those points first.
No More Decal
If you had gotten an Empire Pass previously, you'll remember that it used to be a decal that you'd stick to your car. That's cool and all, but what if your family had multiple vehicles? Or, you happened to be in a rental? Or, you had a friend drive? There was no way to remove the sticker and slap it on a different car.
Now, starting in 2018, New York State has moved to a card. While that means you need to keep track of it, the new card also means a lot more freedom. If the pass is yours, you can enter anywhere the pass is accepted, regardless of what car you're in!
They're also being really cool about things, and letting people share the card. Want to let your brother and his family go swimming for the day at Robert H. Treman? No problem.
Use It All Over
The Empire Pass is good for single-day use. So, as long as you're in and out in the same day, it covers the cost of entry for one single vehicle. That means, camping slip rentals aren't covered with the pass.
I should also note that it doesn't cover golf, or entry to a lot of the state historical sites. That may sound like some of the value is stripped away but first consider the cost of a vehicle entry, and then the fact that you can find one for free.
Some of the state parks are stationed with staff who will check your Empire Pass, but it can be used at the parks where there is a self-serve station too. You just hold the pass up to the electronic reader and it identifies the chip in the card.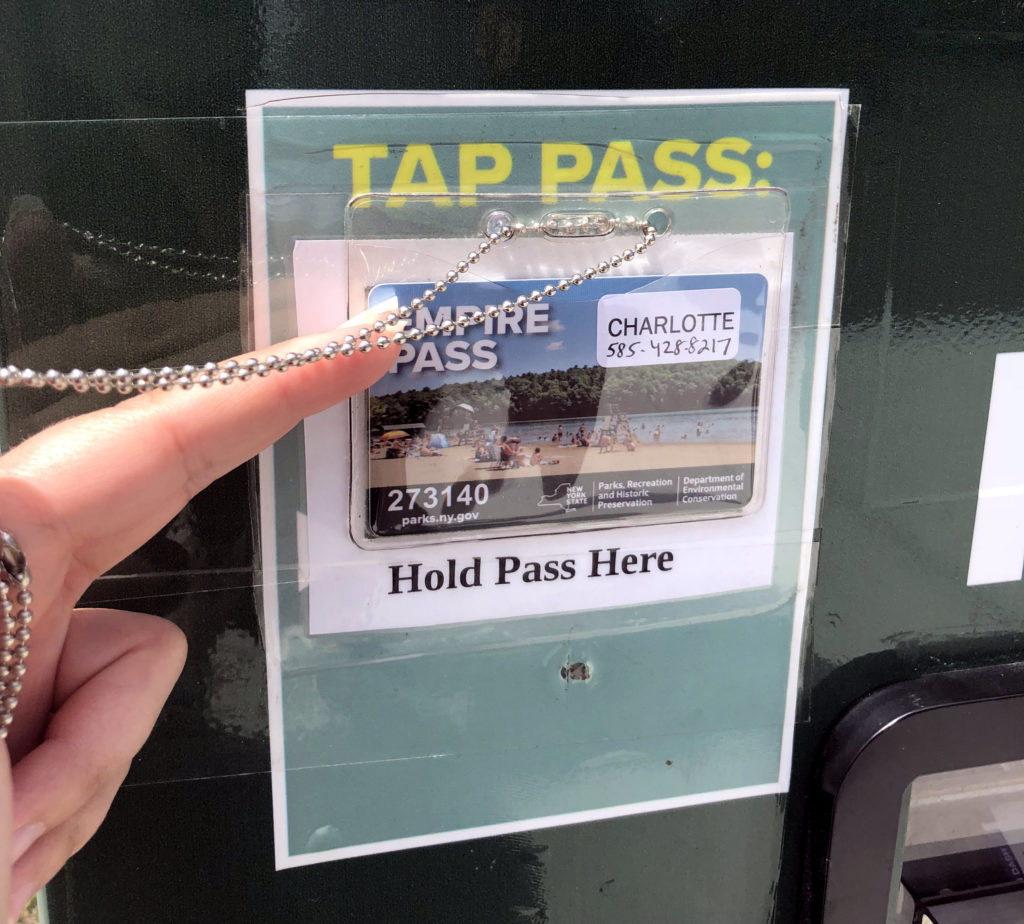 Purchase An Empire Pass
I'm a little bit late in the season to mention these, but depending on how much you go to a state park, you might still be able to get your money's worth. Consider these entry fees real quick:
An Empire Pass to cover you for the rest of the year is $80.00. They give you a little bit of a discount when you purchase 3- or 5-year passes at once. Or, if you really want to commit, you can actually purchase a Lifetime Pass for $750. The Lifetime Pass gets you a special indicator right on your license that shows everyone how much of a parks person you are. Since the indicator is right on your license, this one can't be shared of course, but you'd score huge points with Leslie Knope.
For more information on how to buy one, you can check out the New York State Department of Parks page here.
Use An Empire Pass Free
You're probably thinking, "Chris, you hooked me with this post by using a title that says it's free. When you getting to that part?"
C'mon. You know I had to explain everything else first!
Many of your local libraries have Empire Passes available! With your library card, you can walk into any participating library branch and borrow an Empire Pass the same way you'd borrow that new Danielle Steele novel you've been dying to read. At no cost, you can borrow a New York State Empire Pass from your local library for up to one week.
I haven't checked with every library system in the state, so reach out in advance to your local branch to see if they're participating in the program.
Now, go enjoy the heck out of that pass that your taxes are already paying for.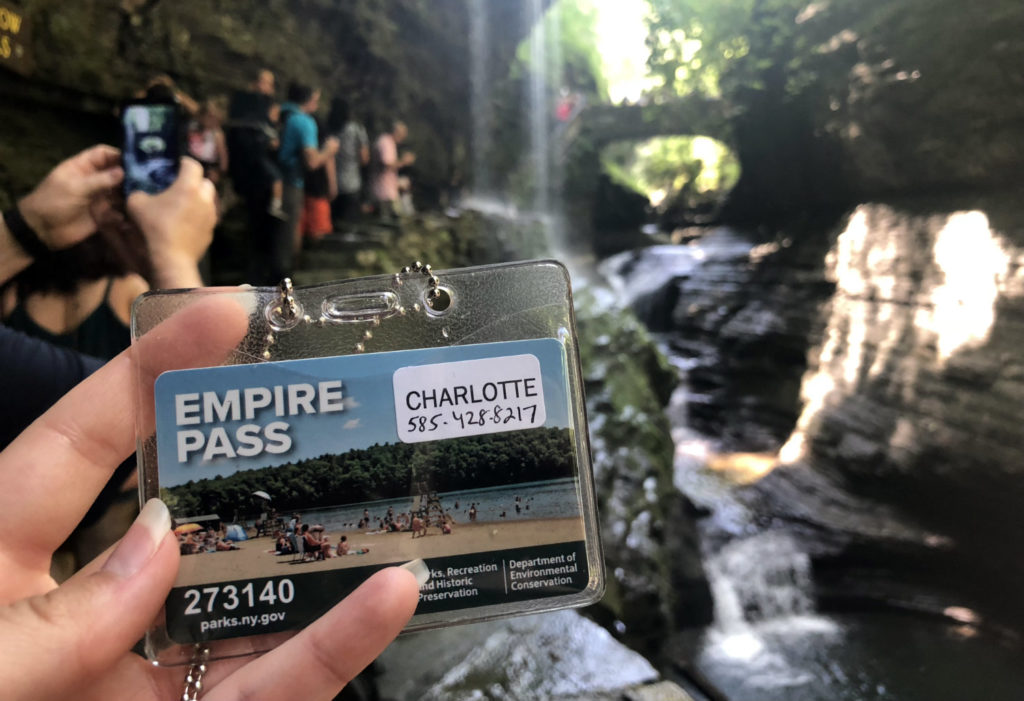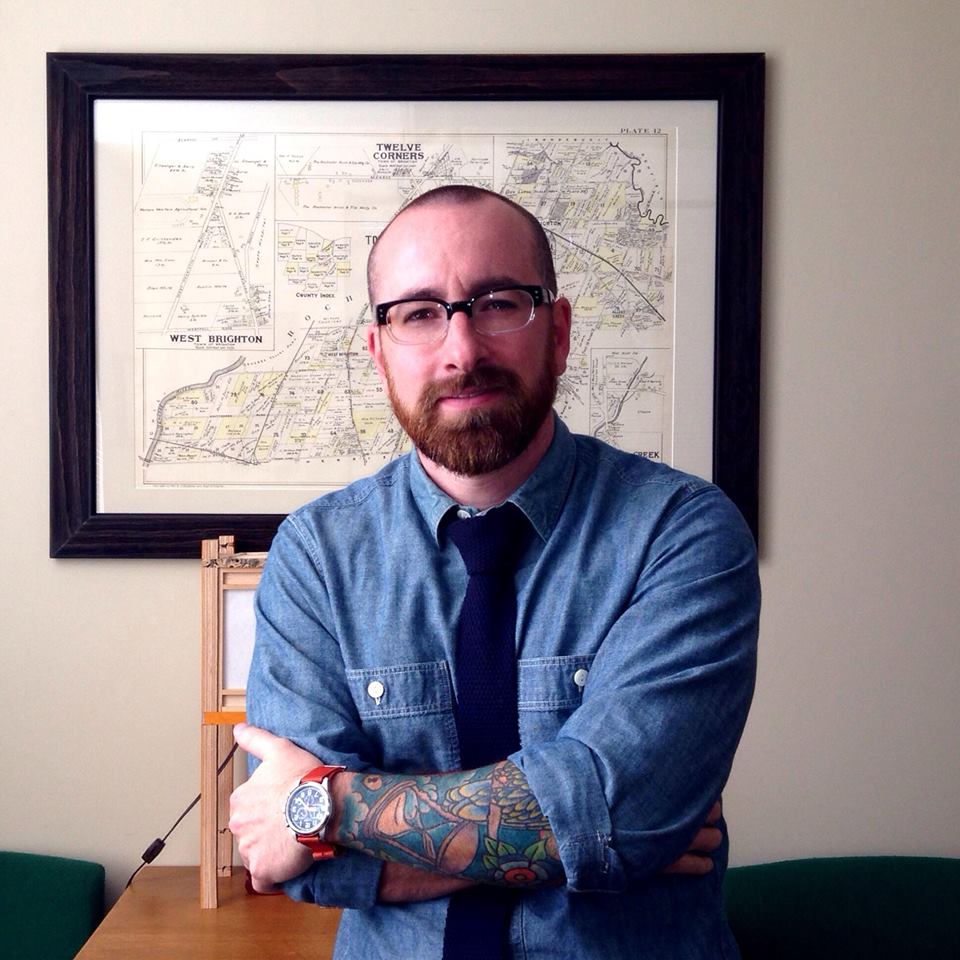 Chris Clemens is the Founder/Publisher of Exploring Upstate. From his hometown in Rochester, he spends as much time as possible connecting with the history, culture, and places that make Upstate New York a land of discovery. Follow him on Twitter at @cpclemens