Celebrating Mother's Day and adventuring around Seneca Lake, the largest of all the Finger Lakes
by Chris Clemens
Each year for Mother's Day, my mom and I spend the day on some sort of local adventure. At this point, it's getting tougher to come up with unique ideas without repeating anything. For this year, I started brainstorming ideas two months in advance. But, as soon as the idea popped into my mind, I knew it'd work perfectly.
We took a big loop around Seneca Lake to fill a day of exploring in the Finger Lakes. The goal was to find some food, some sightseeing, and a lot of fresh air.
And, to get her some wine. That definitely had to be on the itinerary.
First Stop
Mom had never been to see the Seneca White Deer tour on the old Seneca Army Depot. I did the tour last year, and I knew she'd get a kick out of it. Because, it's really pretty awesome and who wouldn't get a kick out of it??
I booked us the 10:00a tour hoping the deer would just be emerging for the day and looking around for food. Sure enough, we got a few great shots of one of the most unique sights you can find in New York.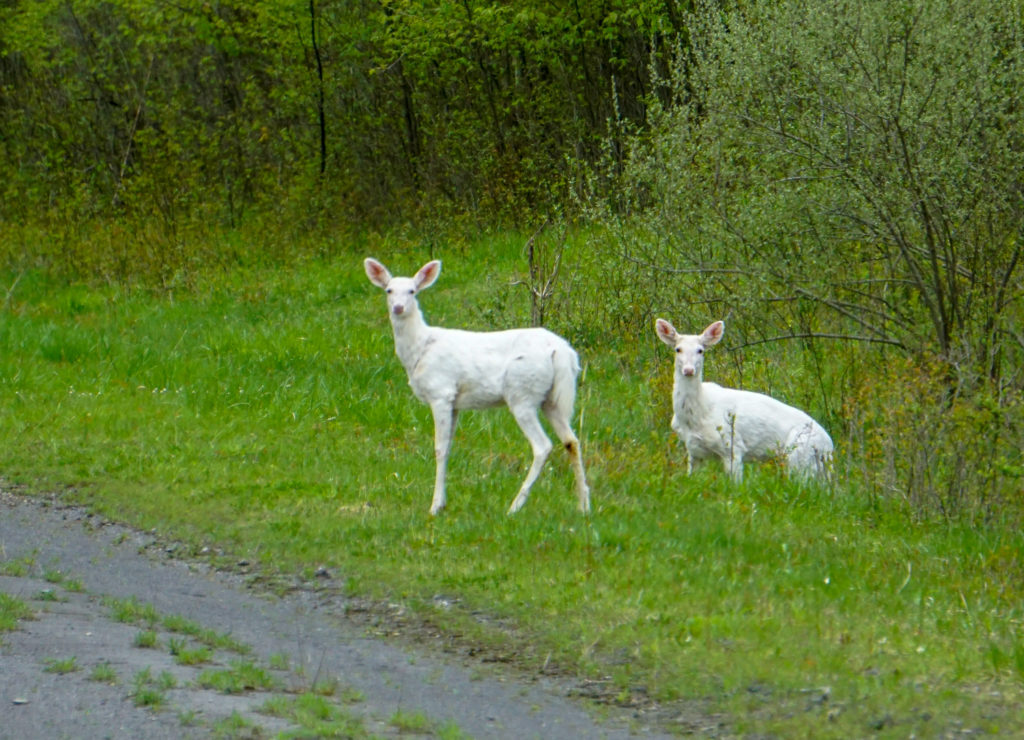 If you've never taken the tour, it's $30 (per person) for an hour-and-half bus ride. For more info, checkout this post from my tour last year.
By the way, if you're a returning guest, you get a $5.00 discount!
Second Stop
We drove the half hour south to the town of Burdett and arrived at our pre-selected lunch spot. I had heard great things about the Elf In the Oak, and the online menu looked perfectly simple and casual. By that time, we both had quite an appetite.
This spot is exactly what I think of when I imagine a place to eat in the Finger Lakes. It's casual, but the food is prepared with intention. The setting is that "polished-rustic" you'll find in a lot of favorite places in the region.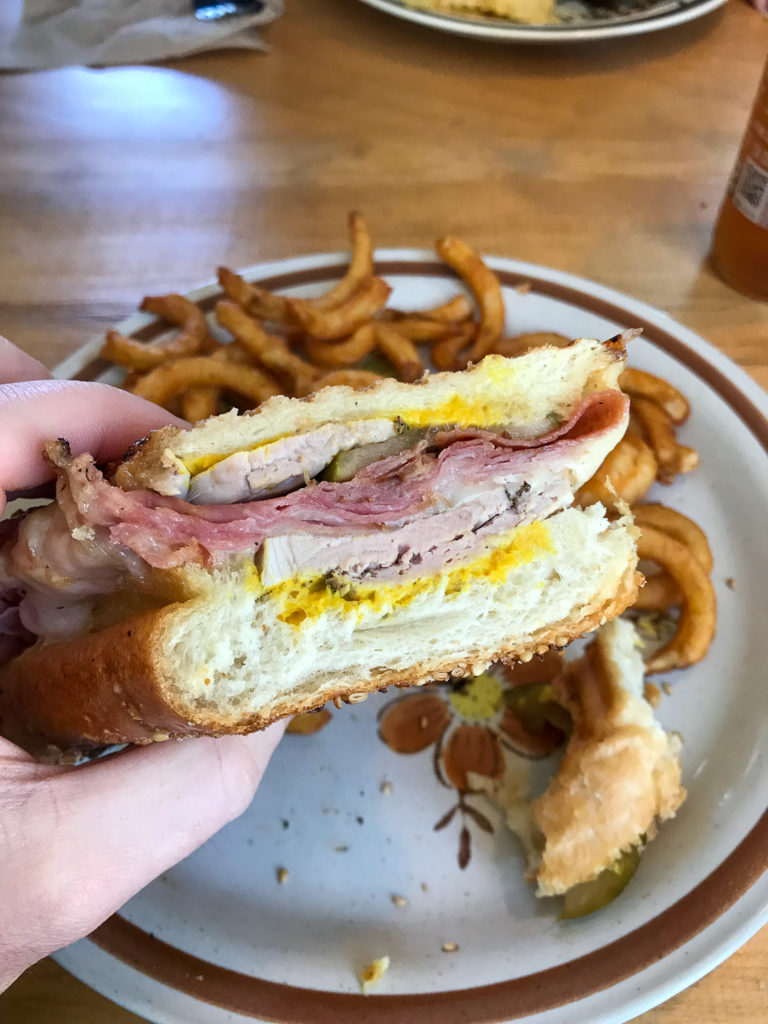 Both our sandwiches hit the spot!
It was a bit cool that Saturday, but Elf In The Oak has a gorgeous outside deck with distant view looking west over Seneca Lake. On a warm day, that deck is no doubt one of the best places to eat lunch on Seneca Lake.
Third Stop
After some food we thought getting a few steps in would be a good idea. Since it was spring and we've had a bit of rain, we knew the gorge in Watkins Glen State Park would be raging. Except, nearly everyone else in the Finger Lakes had the same idea.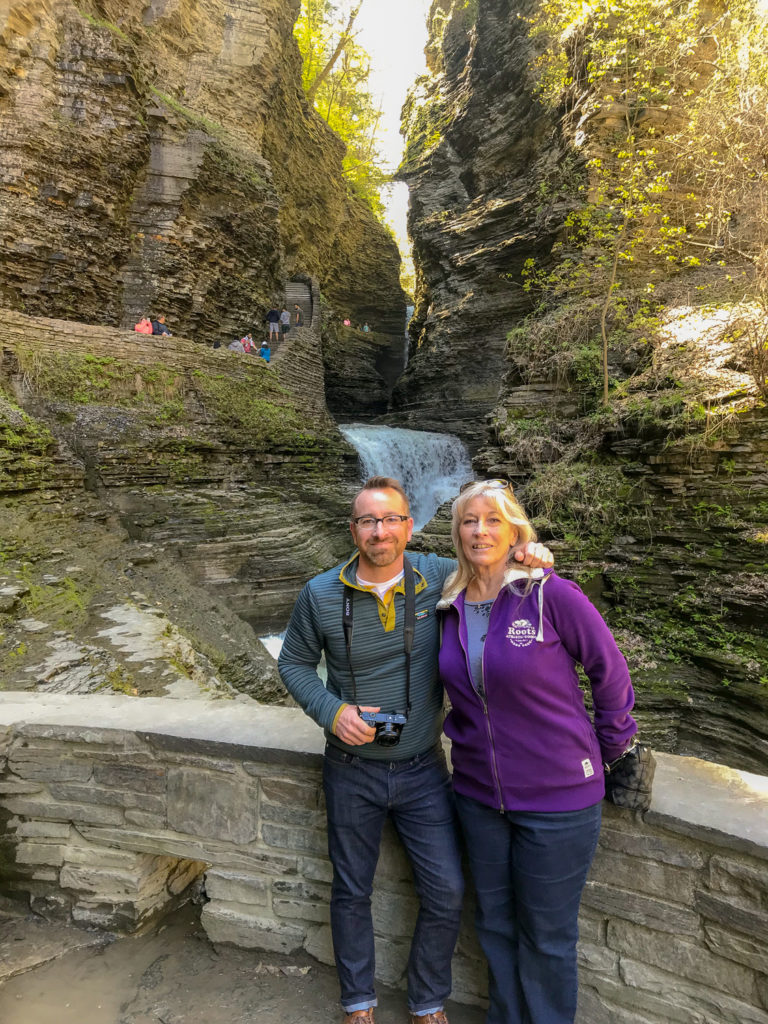 Watkins Glen is without a doubt one of the biggest natural attractions in the Finger Lakes, and for good reason. If you've never been, know that the foot traffic is a bit slower on weekdays. And, if you're looking to visit for free, remember that you can borrow a New York State Empire Pass for free at your library!
The gorge was great, but we decided that maybe the sidewalks of the village would be a bit less…congested.
The village of Watkins Glen has a whole bunch of great little shops and places to eat. We grabbed a coffee and walked the half mile from the State Park up to the southern shore of Seneca Lake stopping into spots along the way. The village is a great place to lazily explore a historic little Main Street while finding food, shopping and a bit of fresh air coming in from Seneca Lake to the north.
Fourth Stop
As a non-drinker, I'm always excited to find spots where brewers or winemakers are crafting non-alcoholic drinks alongside their wine and beer. Fortunately, Seneca Lake has a bunch of great NA options, and since we were headed north on Route 14, I had a great next stop in mind.
Starkey's Lookout in Dundee has a gorgeous modern building high up on a hill looking east over Seneca Lake. They make wine and beer, so they've got a little something for everyone. And, they also make their own root beer and orange soda–both of which are outstanding.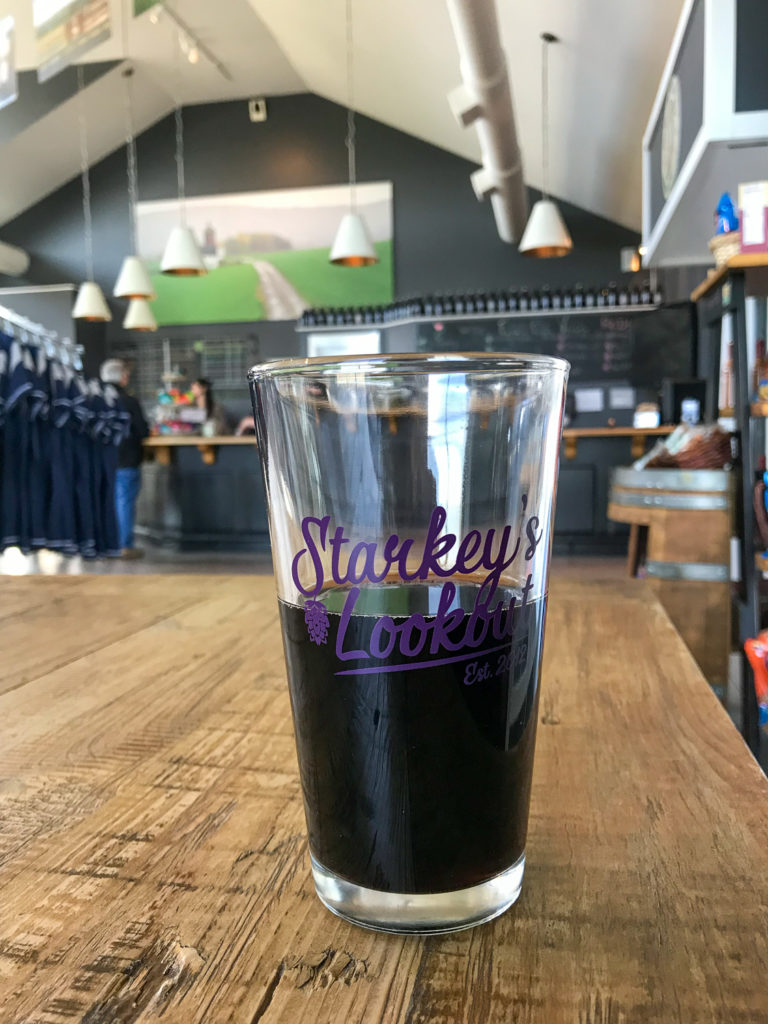 Mom got a wine flight and I had them pour me a root beer from the tap and we headed out to the patio. After walking through the village and Watkins Glen State Park, sitting for a bit seemed just right.
Fifth Stop
If I'm anywhere within a half hour drive of Penn Yan, I pretty much have to stop at Spotted Duck Creamery.
The small, family owned shop makes frozen custard using duck eggs harvested from the spotted ducks kept in a barn right behind the shop. Nearly all the flavors that go into their expanding menu are created by using local products right on site.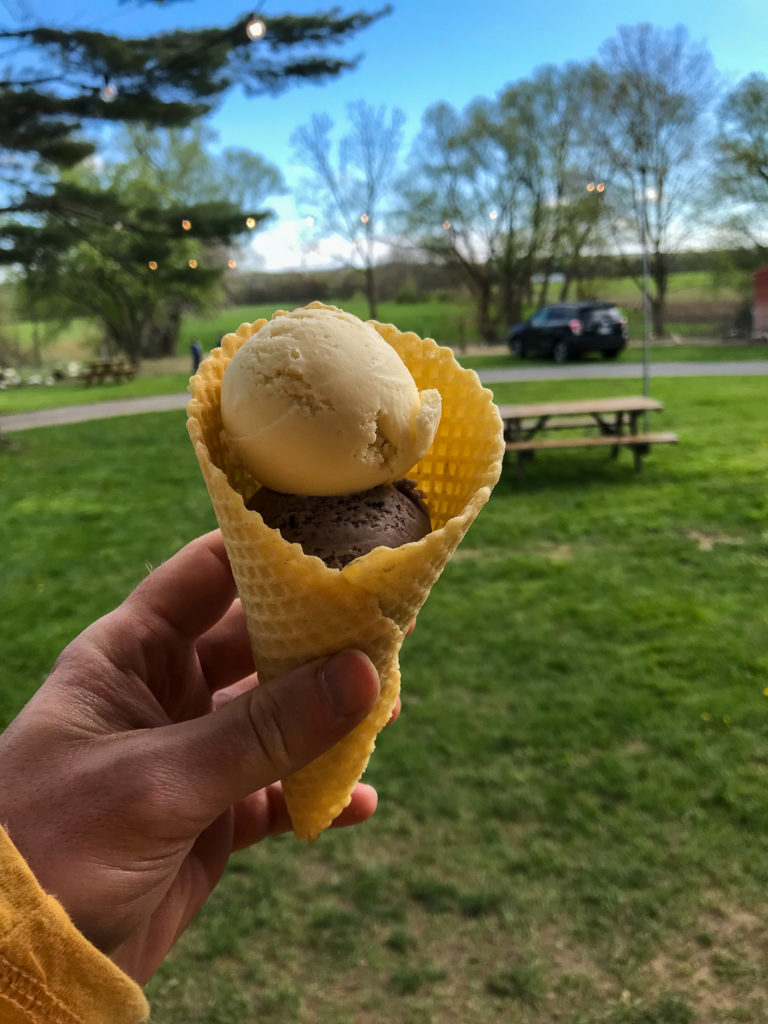 I first wrote about Spotted Duck Creamery back in 2016, and each time I return they've expanded in some new way. From adding more parking, to opportunities to feed the ducks, and to covered seating area to a bigger menu, things keep getting better here.
Mom and I had already had plenty of food, but passing by without stopping just didn't seem right.
If you're headed up or down Route 14, you'll find Spotted Duck just a few minutes west on Route 54.
Sixth Stop
Mom usually puts the responsibility of planning these trips entirely on me, but she had one request. A friend of hers is into quilting, and last summer they tried to find an Mennonite-looking place they knew was somewhere on Route 14 that sold quilts. All she wanted was to take a photo of the sign so could prove to her friend that a year later, she had successfully found it. Except, when we got there, even though it was later in the day, the shop appeared open.
Turns out, the Weaver View Farms stop was super cool! I've passed it a million times over the years and figured it was just a quilt shop, which isn't really my thing. Though, admittedly, they have some beautiful quilts hanging in their shop, with tons of materials available if you want to make your own.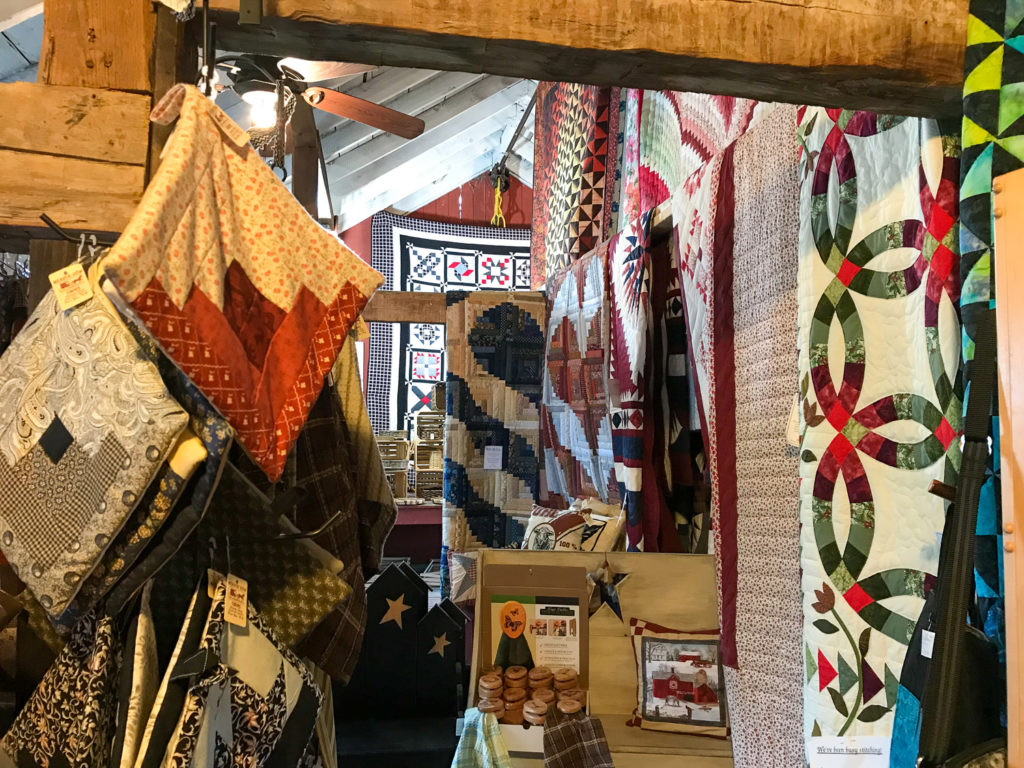 But, they also have a great lineup of cheeses and Mennonite market type items like fresh baked breads and pickled things. We loaded up on some snacks after poking around a bit in the shop and the event space out back.
We also discovered that if you need a rustic place to crash just a few minutes south of Geneva, they have an AirBnB on site. Checkout their link in the previous paragraph for more info.
Seventh Stop
With a perfect circle around Seneca Lake coming to a close, we stopped by the brand new I Love New York visitor center in Geneva. They opened this last year as one of the major I Love New York projects that are being built around the state.
This one right on the northern shore of Seneca Lake features a little Taste NY store, and event space. Luckily, they sell Stony Brook WholeHeartedFoods butternut squash seeds, which is just about my favorite snack ever.
While in the Geneva area, if you're looking for a stroll along the lake, tourism info, or even just to use a bathroom, this new facility is a great stop off point.
Mother's Day 2020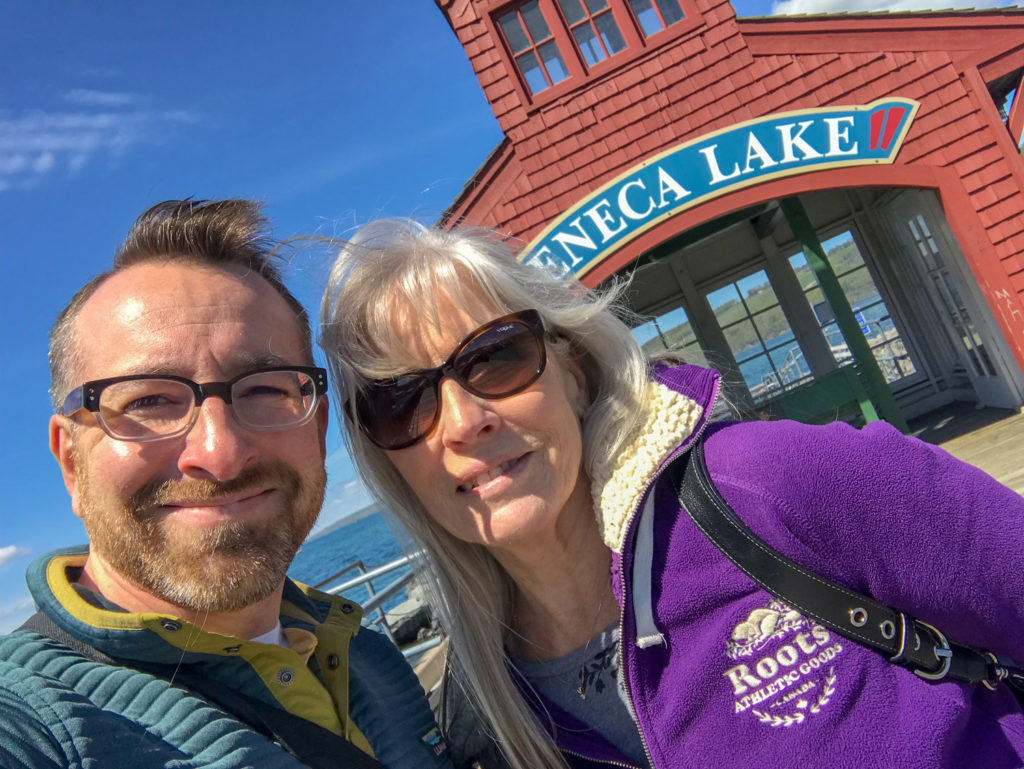 Our adventure around Seneca Lake made for a great day trip to celebrate Mother's Day this year. But if you want to help a guy out, feel free to drop suggestions for next year!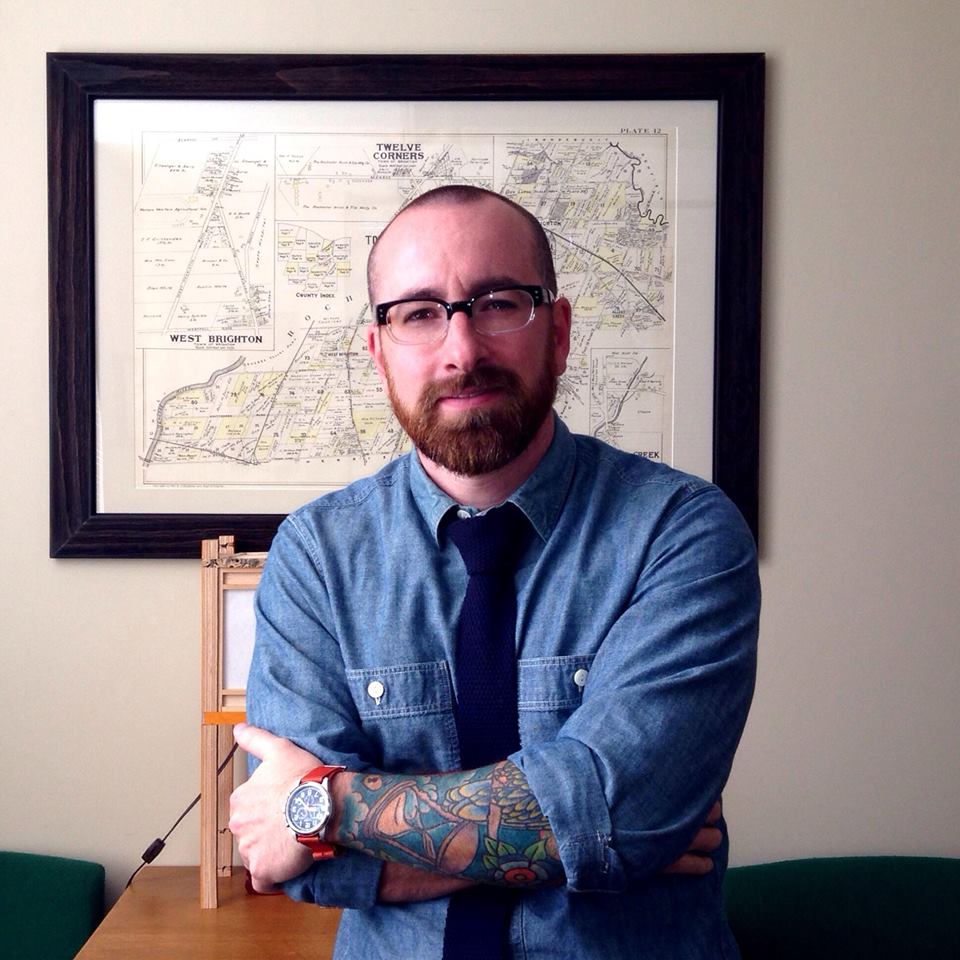 Chris Clemens is the Founder/Publisher of Exploring Upstate. From his hometown in Rochester, he spends as much time as possible connecting with the history, culture, and places that make Upstate New York a land of discovery. Follow him on Twitter at @cpclemens