by Chris Clemens
Seneca Lake is the largest of all the Finger Lakes and happens to be the deepest of all the lakes that lay entirely within New York. It's often touted as the trout fishing capital of the world and even the U.S. Navy uses it for some tests because it's so deep. The City of Geneva sits at the north end while Watkins Glen graces the south shore. In between, there are countless wineries on each side, though the western Route 14 is easily more populous with stops.
As I mentioned in the introduction to this series, I swung into quite a few locales on the lake. Both the east and the west have stops to make if you're looking to tour the…
Finger Lakes NON-Wine Trail of Seneca Lake
Wagner Vineyards Estate Winery
Lodi, New York
website | facebook | twitter | instagram | google+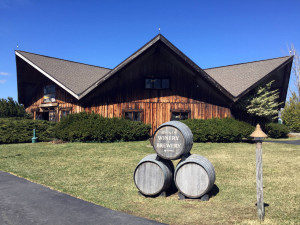 First founded in 1979 by Bill Wagner, this spot has the esteemed honor of being the first winery to pop up on the east side of Seneca Lake. Ever since, they've been winning awards for their estate grown Riesling, Chardonnay, Pinot Noir and Cabernet Franc wines. And, if they haven't won award for view of the lake, it's probably on the way. They have both a winery and brewery with tours available along with a restaurant with outside dining overlooking a stunning view.




The brewery end of Wagner makes a root beer that just might be one of my favorites made in New York. It's smooth and creamy, but the flavors are safe and not too much in any one direction. Wagner's root beer delivers a really great classic flavor that I probably could never get sick of.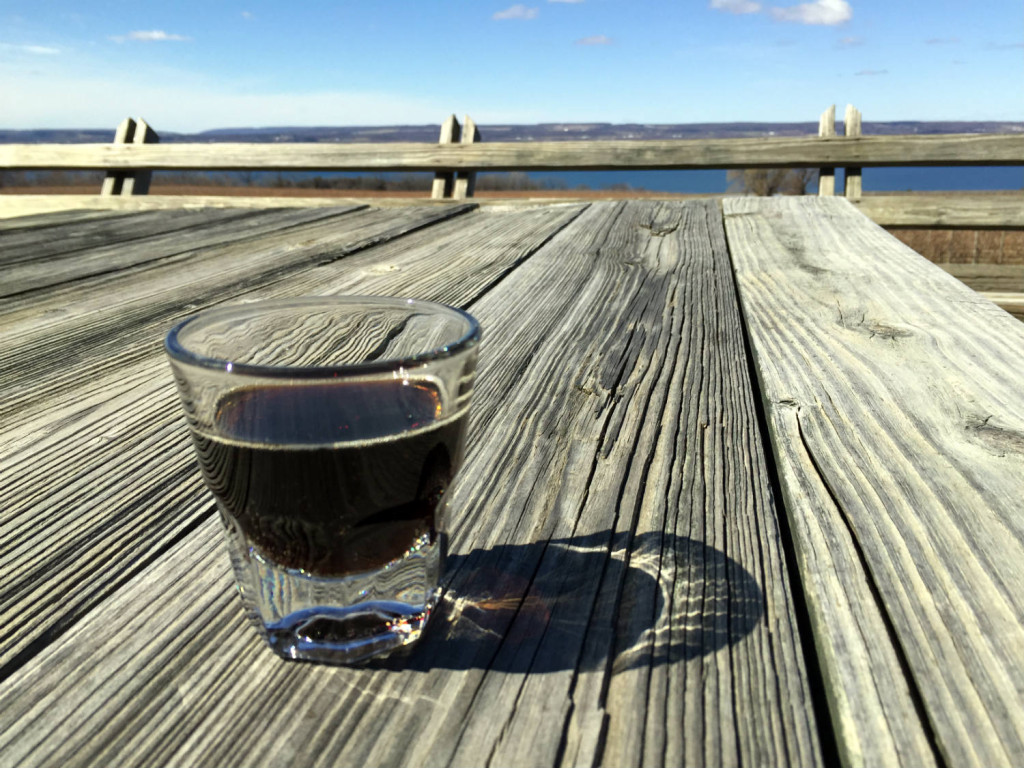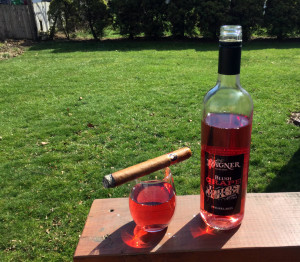 Over at the winery, Wagner produces a red, blush grape juice that is sweet, but still a tad dry so it doesn't get overwhelming. I've enjoyed bottles of this for years now, and it's probably the impetus for this whole project of wanting to find other places in the Finger Lakes to find really great craft non-alcoholic beverages. I must say, it goes really great with a cigar!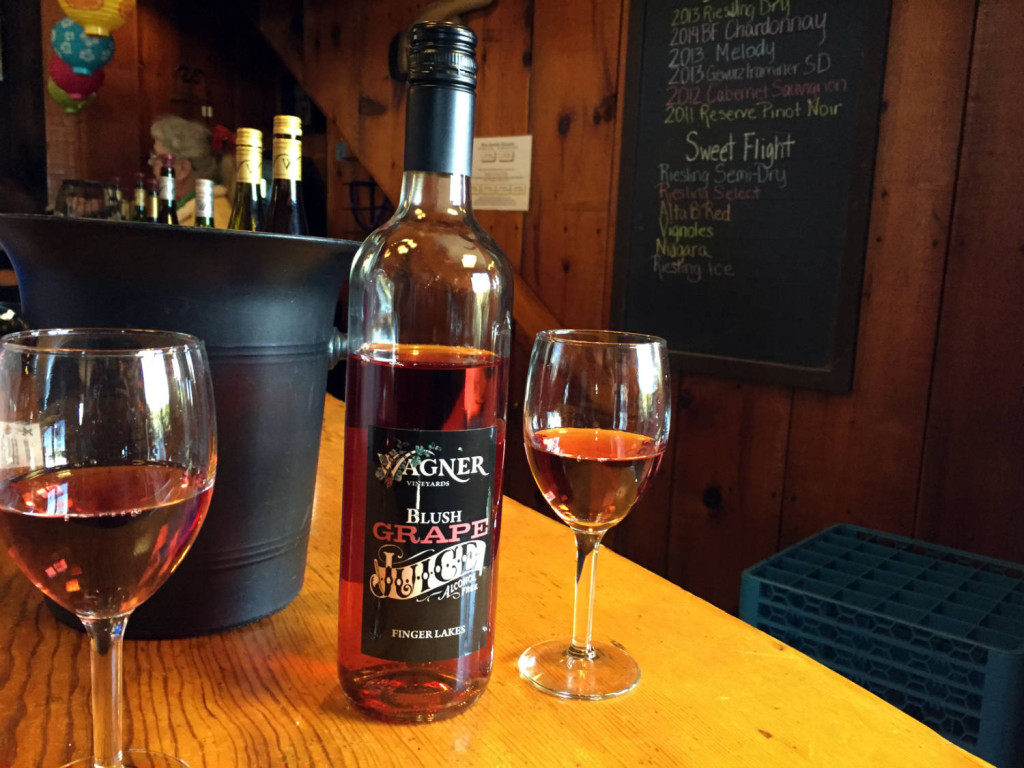 Three Brothers Wineries and Estates
Geneva, New York
website | facebook | twitter | instagram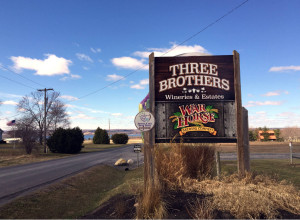 The estate of Three Brothers is located in Geneva, also on the east side of Seneca Lake. It includes three different wineries that each have somewhat of a theme. It's incredibly popular and every time I've been there it's been overwhelmingly packed. In fact, their business is expanding so well that they've even added a store in Eastview Mall in Victor. In addition to the three wineries, they've also got the War Horse microbrewery on site, which is exactly where I was headed for this visit.
War Horse has their own brand of both root beer and an orange cream soda that you can go home with in growlers. The root beer is quite bold in its flavor and a bit adventurous. It's sweet, but features a little bit of a barky, earthy taste for an edge that you don't always get in a root beer. If you've found it's a bit too bold for you, the orange cream soda is a bit less daring. It's not overly sweet, but starts with a little bit of a zestiness and finishes with a hint of vanilla to get the creamy tones in there.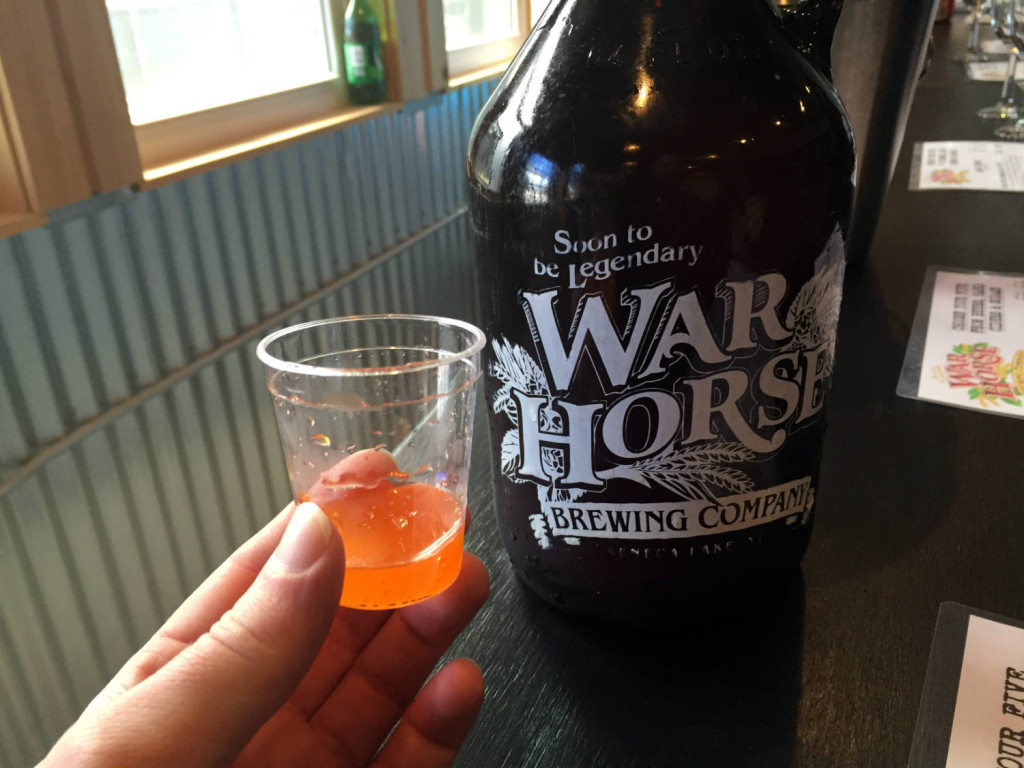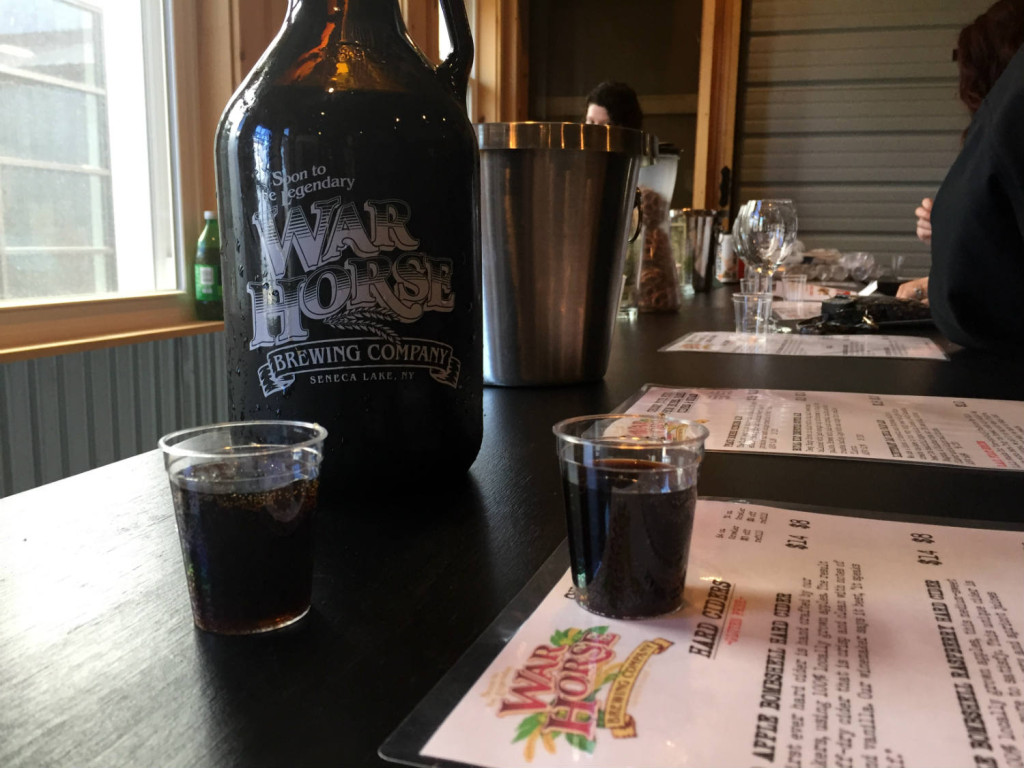 Starkey's Lookout
Dundee, New York
website | facebook | twitter | instagram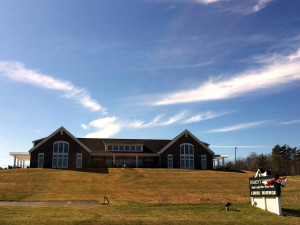 Over on the west side of the lake, you'll find Starkey's high up on a hill featuring both a microbrewery and a winery in one. Founded by a couple of local retired guys wanting to contribute to the long list of celebrated brands, Starkey's has been a really nice newer addition to the long standing traditions of culinary arts on Seneca Lake. They own Twisted Cork winery that has created some fun wines like "Whirling Dervish" and "After Glow" as well as Seneca Hayes which produces Meritage, Cabernet Franc, Merlot and Sweet Vignola wines, among others. If wine isn't your thing, they also have the G.C. Starkey Beer Company serving up an IPA, a Porter, and even a seasonal Raspberry Wit within a growing list of beers on tap.
In addition to all that stuff which I've heard is fantastic, they have two different craft sodas on tap. The orange cream soda includes a madagascar vanilla and made with cane sugars and has a really solid, full-body flavor that is super smooth and really tasty. While it wasn't overpowering in any way, just a small glass of the Orange Cream sorta felt like I was drinking a dessert.
They also have a really fantastic root beer that features some of that same vanilla flavoring. The spicy notes of the root beer are definitely present, but not too bold and balance really well with the molasses flavoring. You would do well to grab a growler of this to bring home cause it's friggin' awesome.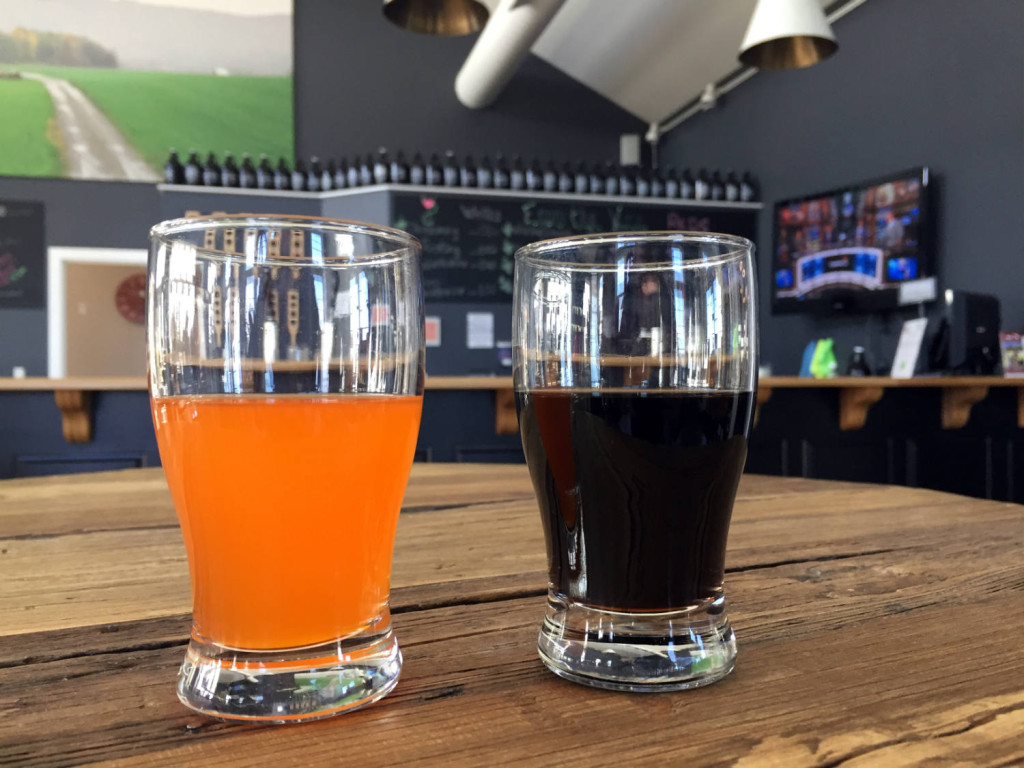 Fulkerson Winery
Dundee, New York
website | facebook | twitter | instagram | google+
These guys make a grape juice, but apparently only in the fall. Though, the employee working the tasting room wasn't able to give me any more information about it. Looks like I'll be making a trip back later in the year!
Red Jacket Orchards
Geneva, New York
website | facebook | twitter | instagram | pinterest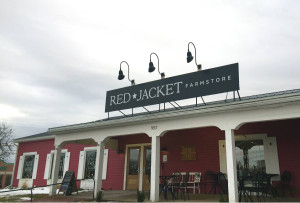 First founded as a small apple farm in 1958, the Nicholson family has been growing fruit near Seneca lake now for generations. Their business is dedicated to social responsibility and sustainable farming and as a result, producing really, really great juices. There are quite a few places around the Finger Lakes that rightfully sell Red Jacket juices, but since you're trolling around Seneca Lake in this post, you should swing by their farm store on Canandaigua Road just west of Route 14. The store has all kinds of local fare like pickled things, coffee, cheeses and some mustard pretzels that I could probably eat a full bag of everyday of the week, but they also carry their full line of fresh made fruit juices.
Fuji Apple juice, Half and Half (iced tea/lemonade), an award winning Tart Cherry Stomp, Cranberry Apple and Strawberry Apple are among the long list of juices you can bring home to stock your fridge. I think I've had most of the flavors at this point and if you forced me to choose, I might go with the Grape Apple (which has been affectionately dubbed, "Grapple") as my favorite. But really, it doesn't matter which one you pull off that shelf, you'll love it.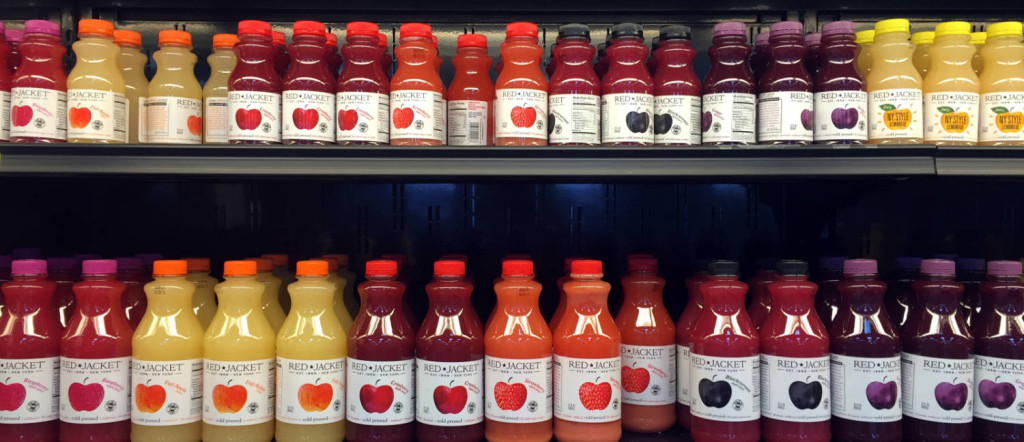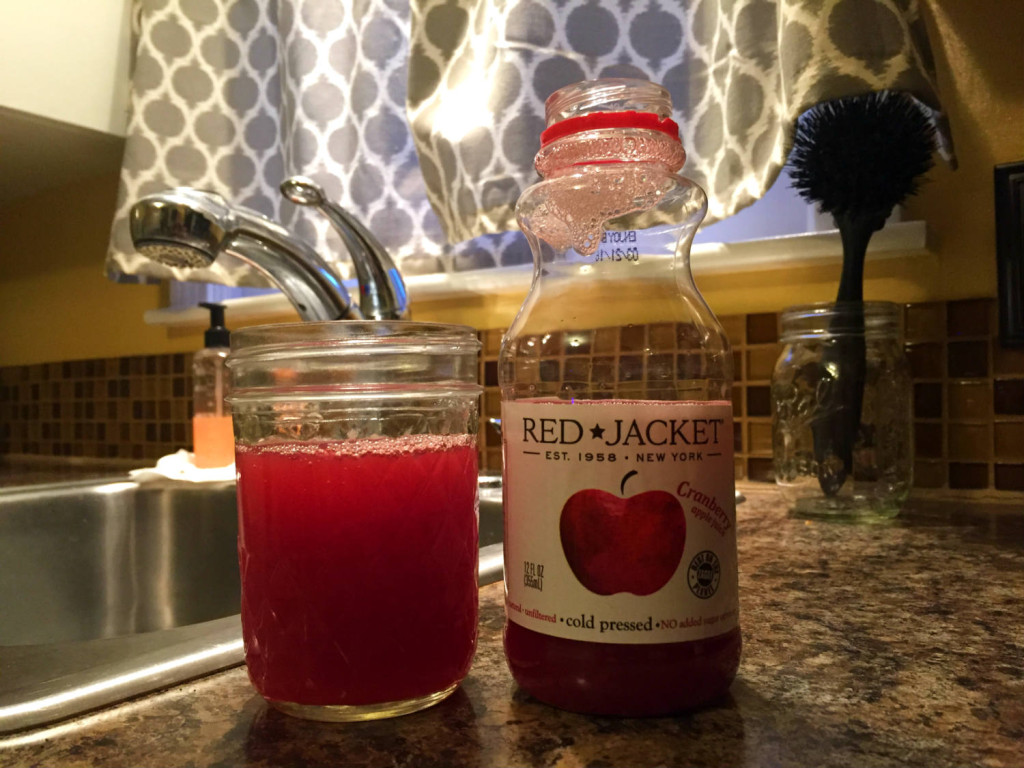 I did quite a bit of calling around and emailing and received a lot of different information, some of which was discovered to be incorrect after I showed up. If you know of a spot on Seneca Lake that didn't make this list, it's only because I couldn't find out about them. Feel free to leave a comment with their info so I can check it out next time I swing through!
Up Next: Keuka Lake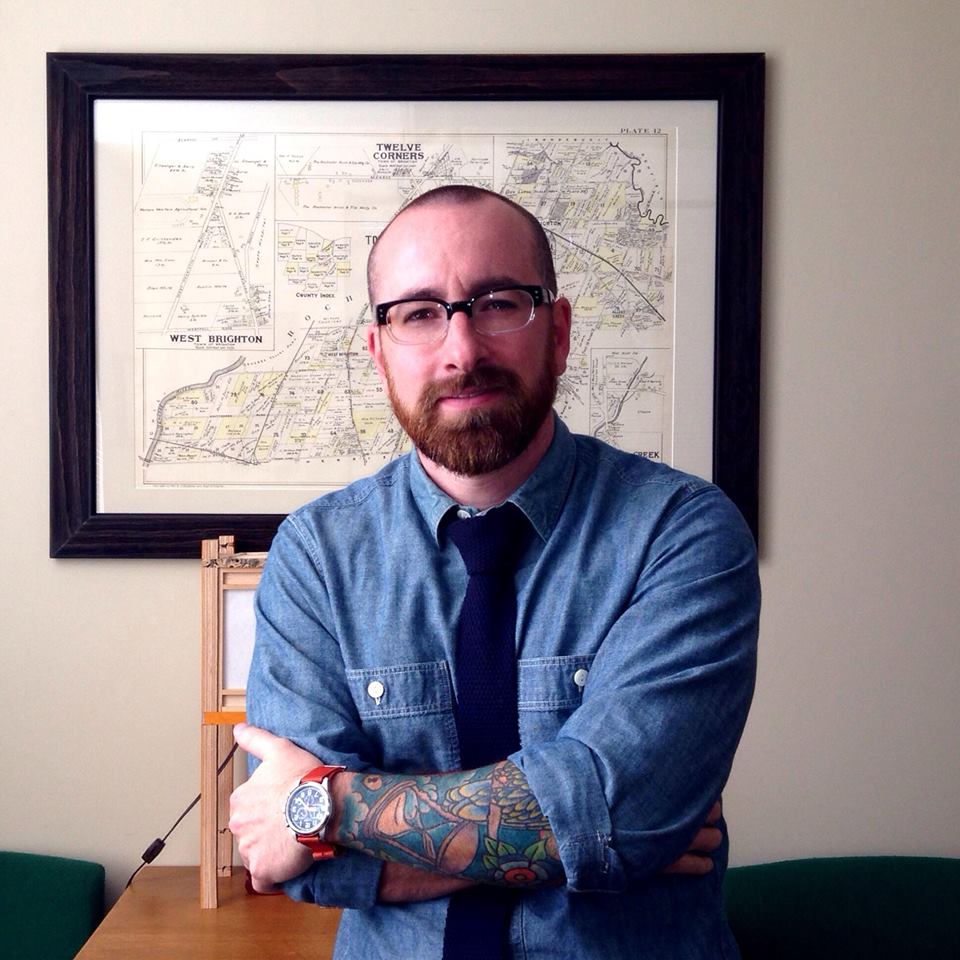 Chris Clemens is the Founder/Publisher of Exploring Upstate. From his hometown in Rochester, he spends as much time as possible connecting with the history, culture, and places that make Upstate New York a land of discovery. Follow him on Twitter at @cpclemens