For more nonalcoholic options in the region, checkout nonrocaholic and the Keuka Lake Nonalcoholic Trail.
by Chris Clemens
Keuka Lake is often referred to as the "Crooked Lake" because unlike the others in the region, it isn't a straight and narrow shaped body of water. Somewhat in the shape of a letter "Y", each tip of the lake is inhabited by Branchport, Penn Yan and Hammondsport. Much like the other lakes in the region, the ecology is well suited for grape growing. As a result, there are a number of well known wineries on Keuka and I was pleased to discover that a few of them made things that I would need to check out for the purposes of this list.
If you've landed on this post and you're not quite sure what it's about, you may want to read up on the introduction first. If you already know the drill cause you've been following along this week and you're ready, I hereby present to you the…
Finger Lakes NON-Wine Trail of Keuka Lake




Barrington Cellars Winery
Penn Yan, New York
website | facebook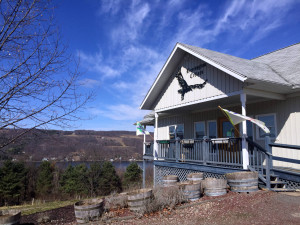 Barrington is owned and operated by owners Ken and Eileen. They first started growing grapes in 1971 as Buzzcrest Vineyards and later in 1997 they broke into using their own grapes to create wine under the Barrington name. Perched high up on a steep hill overlooking the east side of the crooked lake, Barrington provides a spectacular countryside view.
Their white grape juice is made with Niagara and Diamond grapes. It was sugary and sweet, but not overpowering. This is one of the few grape juices in the entire region that hasn't been pasteurized. Barrington bottles their grape juice in plastic, so they're able to freeze it easily which helps prolong the normally short life span of an unpasteurized juice. I typically don't love white grape juices, but I found this to be really pleasant!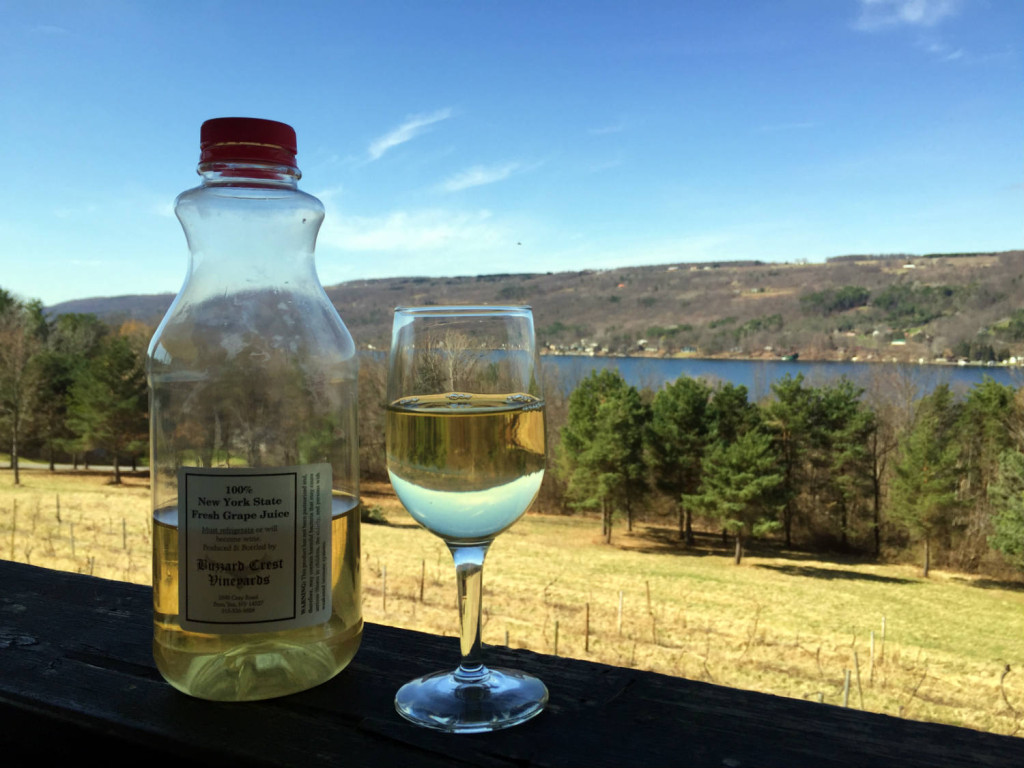 They also produce a red grape juice made from 100% Concord grapes. This one is a familiar taste because of that Concord grape and just a tad sweeter than the white and really tasty. They sell both in quart sized bottles for $5 each right in the winery visitor center, but they also have expanded their market reach a bit. If you happen to be in the Brooklyn area, there are now a few spots where you can purchase both the white and the red juices!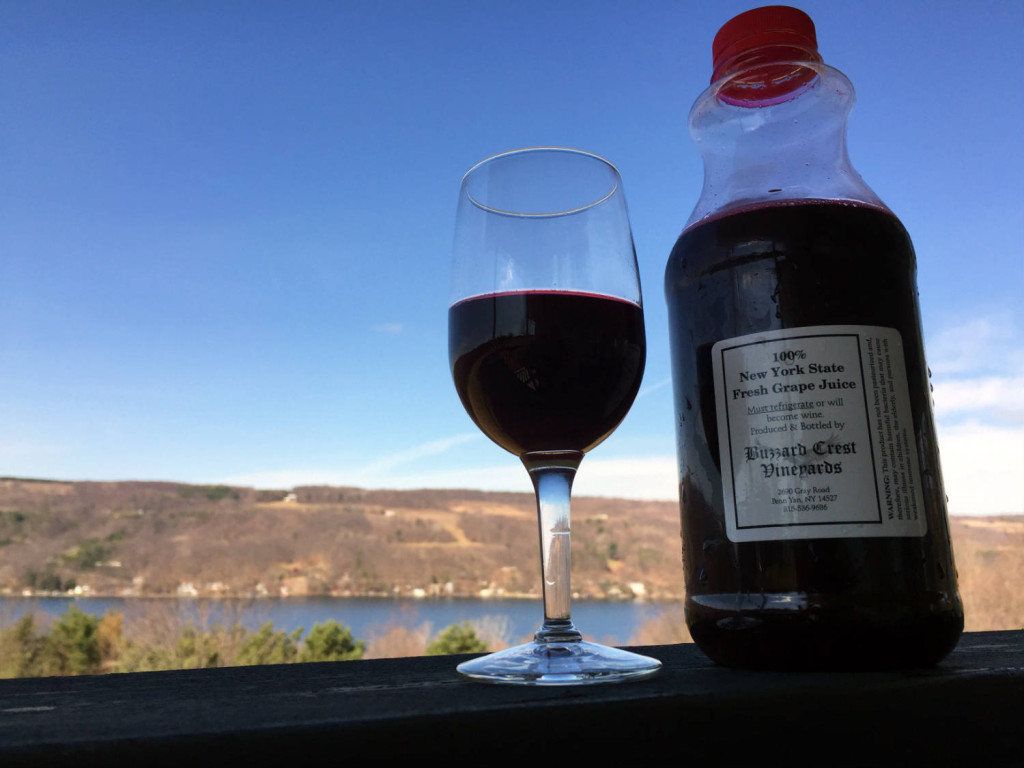 Finger Lakes Beer Company
Hammondsport, New York
website | facebook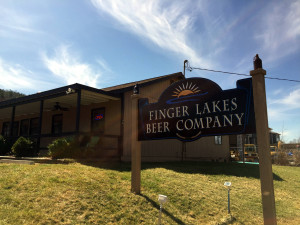 First founded in 2009 by a couple of guys who were previously brewing at home, Finger Lakes Beer Company in Hammondsport offers up a full line of beers on tap right in their tasting room. You can try their Aviator (aptly named for Hammondsport's strong influence in the airplane's history), their Copperline, their IPA and even some seasonal beers like a Watermelon Wheat, among others.
You can also get their M&W Root Beer. Made on site in the brewery adjacent to the tasting room, the M&W soda has a bit of a different flavor palette than some of the others in the Finger Lakes. It isn't quite as sweet or full bodied, so if you've found other root beers to be overwhelming you'll enjoy this one. It's a simple, classic flavor that finishes with just a touch of anise.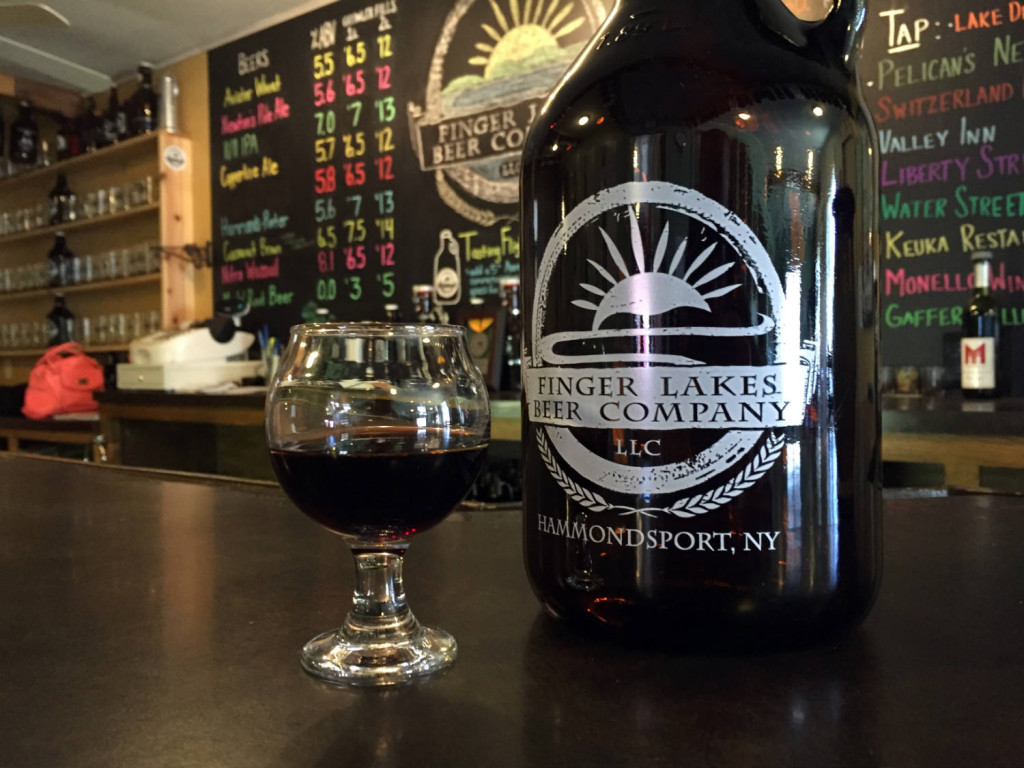 Bully Hill Vineyards
Hammondsport, New York
website | facebook | twitter | instagram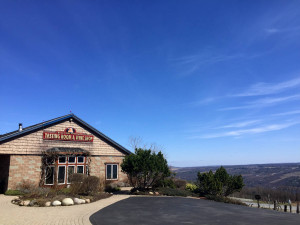 Bully Hill has grown into one of the region's best known brands. Their dedication to environmentally responsible operations, having a long history in the region and their production of a lonngggg line of recognized wines have earned them a name that is nearly synonymous with 'Finger Lakes wine'. Visitors can eat at the restaurant on site, grab local fare in the gift shop, hang out in the expansive tasting room and, though it was closed when I visited, check out a museum dedicated to the history winemaking. If that's not enough to get your attention, the view of the lake from here is breathtaking. I sat in my car for a few minutes marveling that this view was only an hour(ish) from downtown Rochester and how lucky we are to have a region like this to explore.
While it's not their first go at a grape juice, the Super Goat is Bully's most recent iteration in their non-alcohol line. Also a Concord grape, the juice's sugar content is fairly high, so the initial flavor is a tad biting than some others. Then, it quickly quiets down to a familiar sweet, red grape juice. Much like the artwork on the labels, this one was a lot of fun because it was so unique.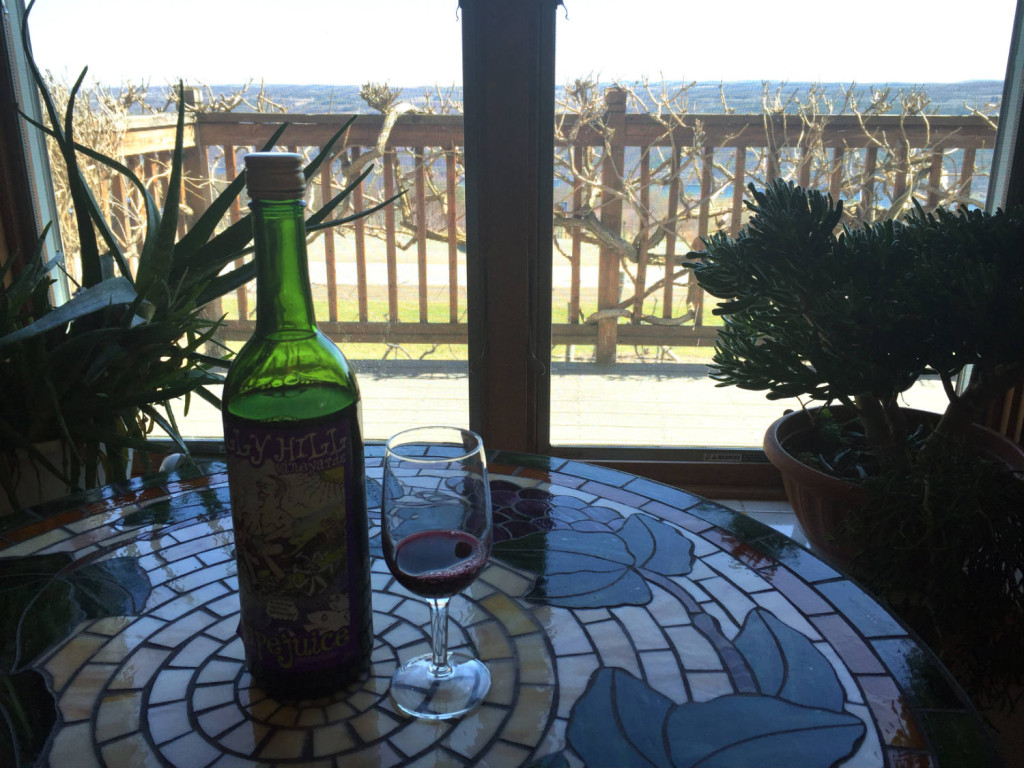 Heron Hill Winery
Hammondsport, New York
website | facebook | twitter | instagram | youtube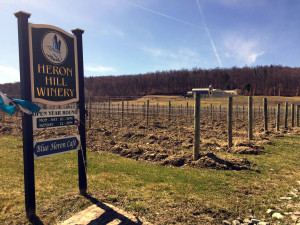 Since 1977, the ever-expanding brand of Heron Hill wines has been winning awards and bringing wine fans to each of their locations in the Finger Lakes. The flagship location in Hammondsport is just minutes from the previously mentioned Bully Hill, and the view is just as inviting. Featuring a cafe and wine tasting room, the Keuka Lake location resides in a sprawling facility that in itself is somewhat of an art piece. With live music on the deck on summer Sundays, a member's wine club and an event space for your wedding, Heron Hill has quite a bit more than just wine to offer. And, that's precisely why I was there.
Their red grape juice is made with seedless Concord grapes grown just down the hill from the tasting room. It's pasteurized juice that includes a really unique bonus of apple cider, which only slightly adds to the flavor, but greatly changes the body and texture. It's really thick, heavy and sweet. Though I was sipping it straight, I could see where it would be really great with a bit of sparking water mixed in.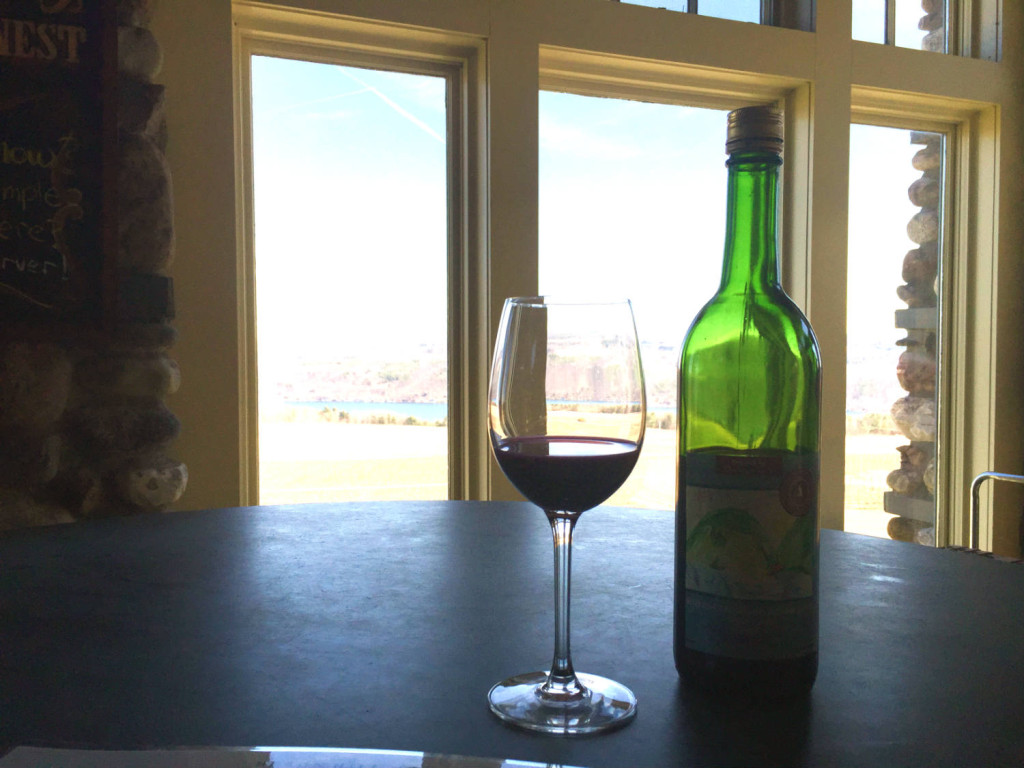 In addition, Heron Hill has just released a really, really unique beverage and I'm pretty stoked to say that I was the first of the public to try–but shouldn't be the last because it's fantastic! I haven't found anything like their new 'Dancing Bear Grape Tea' anywhere else. Using a black tea and concord grapes, they've created a grape juice-like drink that is sweet, but super clean. The tea provides kind of an earthy note that cuts the sweetness in the beginning, and then finishes with just a little bit of sugar. If you don't love grape juice because it's typically too saccharine-y for you, the Dancing Bear is precisely the crisp, clean end of the spectrum you're seeking.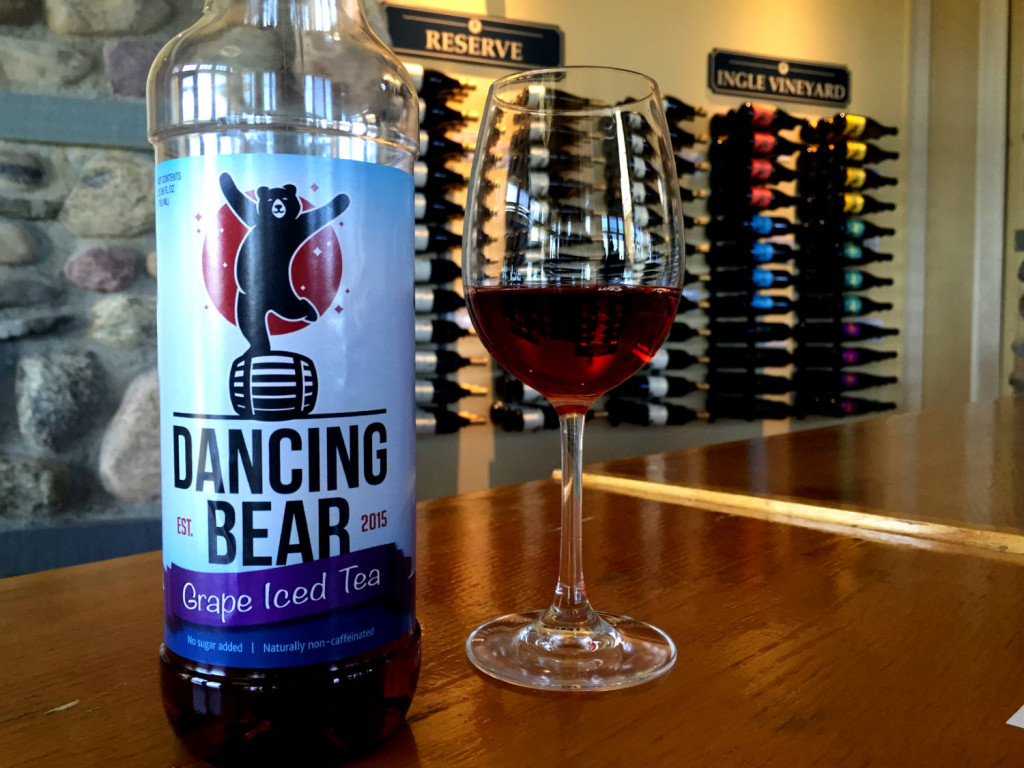 Hunt Country Vineyards
Branchport, New York
website | facebook | twitter
Hunt makes a grape juice seasonally and doesn't have it in the beginning of the season. So, if you're there in the fall, let me know how it is!
I did quite a bit of calling around and emailing and received a lot of different information, some of which was discovered to be incorrect after I showed up. If you know of a spot on Keuka Lake that didn't make this list, it's only because I couldn't find out about them. Feel free to leave a comment with their info so I can check it out next time I swing through!
Up Next: Canandaigua Lake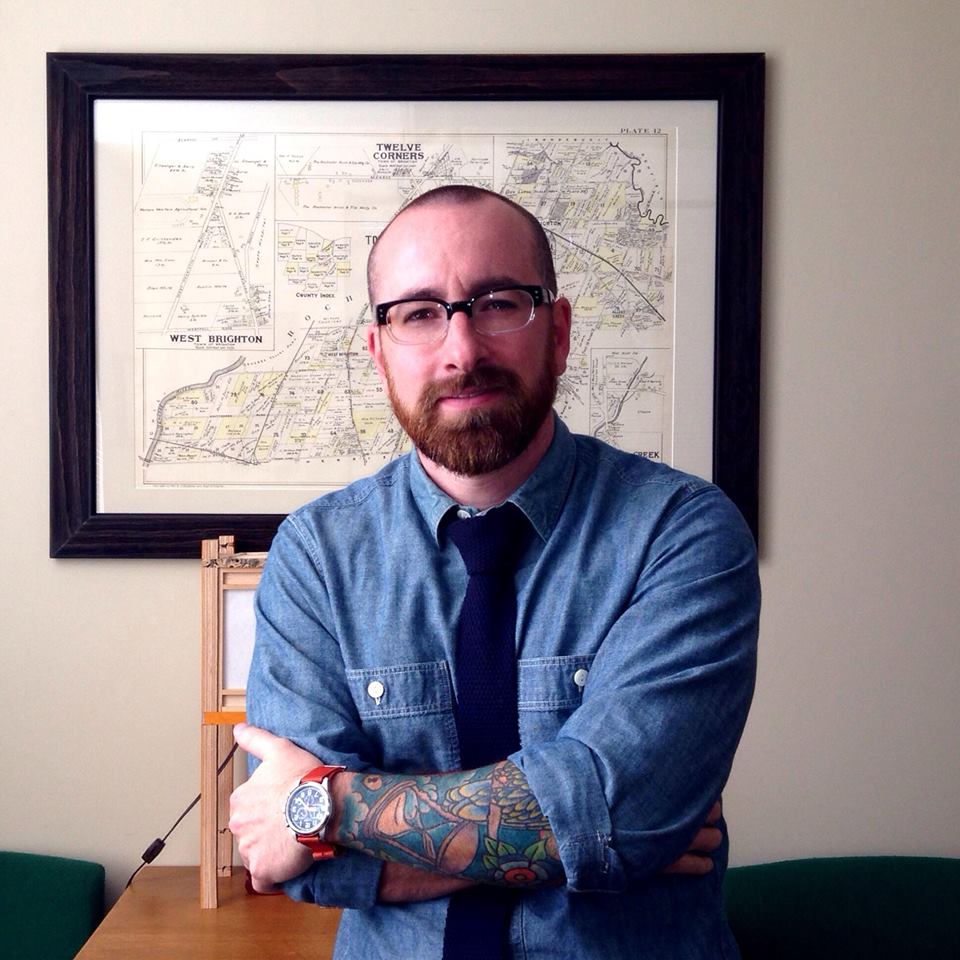 Chris Clemens is the Founder/Publisher of Exploring Upstate. From his hometown in Rochester, he spends as much time as possible connecting with the history, culture, and places that make Upstate New York a land of discovery. Follow him on Twitter at @cpclemens