by Chris Clemens
As the fourth largest of the Finger Lakes, Canandaigua Lake is flanked by the City of Canandaigua on the north shore and then the well-known-for-grapes Naples on the south. The Seneca Tribe that called this spot home centuries ago used the name "Ga-nun-da-gwa" which translates to "the chosen spot". While the beauty of the lake and surrounding hilltops easily could've contributed to that lore, it's really Clark's Gully at the southern tip of the lake that feeds the idea that Canandaigua Lake is sacred. Senecas believed that the Earth opened up in Clark's Gully, and their forefathers first emerged from the gully to populate the Earth from that very spot.
While all shores of the lake provide a little bit of something to explore, there aren't nearly as many wineries on this lake as the others. As mentioned during the introduction explaining this series about me seeking spots in the Finger Lakes, I was only able to find one spot where I could get what I was looking for on Canandaigua Lake. Luckily, that one spot had quite a few options that allowed me to add to the…
Finger Lakes NON-Wine Trail of Canandaigua Lake
Arbor Hill Winery
Naples, New York
website | facebook | twitter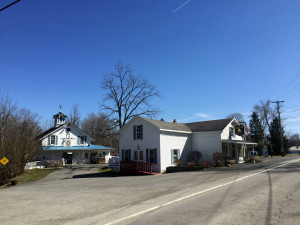 The Arbor Hill brand was first officially founded in 1987 right at the southern end of the lake in Naples, though the family has long standing traditions of winemaking that go back a couple generations. Their wine is probably their best known food item, but they've branched out in recent years to a long line of culinary items ranging from grape gummy bears (which are really, really yummy) and grape twists all the way to wine-based finishing sauces, jellies and preserves. In addition to the wines available to taste in their retail shop, they also have four different alcohol-free items I went to check out.
Arbor Hill makes three different sparkling juices. A Peach, Raspberry and White Grape round out their line of carbonated juices. The bottles had been open for a little bit already before my visit, so a bit of the sparkle had faded, but the tastes hadn't. Each one had a similar profile but obviously different notes of fruit. I've never really been a fan of peach flavored anything, but this wasn't too powerful and a glass was still mildly pleasant for me. The raspberry though, was super tasty and refreshing and wasn't nearly as sugary as I was expecting, so it was crisp and cool. The white grape was similar, but, as you guessed, tasted like white grape juice. When I bought my house, a friend bought me a bottle of the white grape Arbor Hill sparkling juice to commemorate going into a 30 year debt. It was a great alternative to champagne!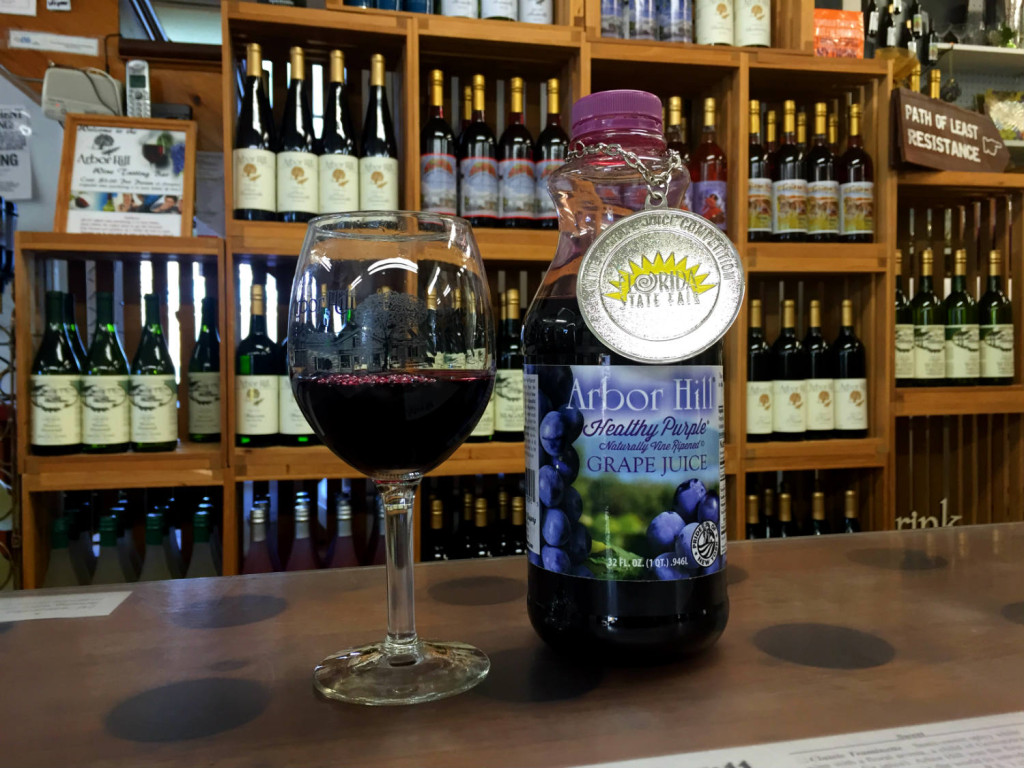 Their "Healthy Purple" grape juice is more of what you'd expect from a red Concord grape, but this one has won an award! The bottle is graced by a medal from the Florida State Fair Wine & Grape Juice Competition. Much like the other grape juices on this Finger Lakes list, it's sweet and sugary, but this one is probably right in the middle with texture. It's not too heavy and not too thin. Overall, a really great tasting and refreshing red juice.





Beer and Brats
Naples, New York
website | facebook | twitter
You won't have to travel far to get from Beer and Brats from Arbor Hill, about 30 feet or so. The same family hopped into the beer business in 2011 and opened up the German-fare themed eatery on site. They have homemade sausages and a German potato salad that I have to say is nearly as perfect as my grandmother's. In addition to their house made Turtle Crawl Porter, Gullied Wash IPA and mulled wine, they also make a really fantastic root beer. I don't like picking favorites, but I have to admit that this soda is one of the root beers made in the Finger Lakes that I love returning to. Right out of the tap, it's a bit frothy and dark with a familiar flavor that features a slight peppery finish. It goes really well with the food!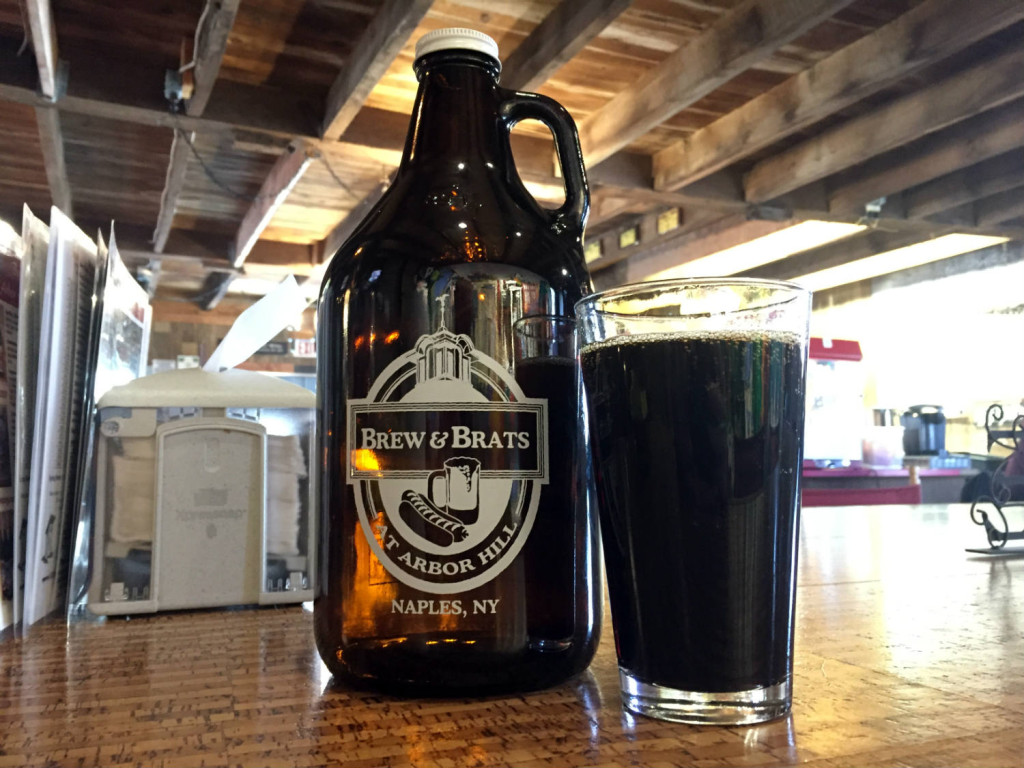 BONUS:
Ouzon Soda
Rochester, New York
website | facebook | twitter
I know. I know. I'm screwing with the entire list. Here I went and created a week long special edition of Exploring Upstate and got you all ramped up for places that you could stop around the Finger Lakes to get a unique, locally sourced non-alcoholic drink to enjoy. Then, I end the entire thing by throwing in something you can't find on any of the lakes.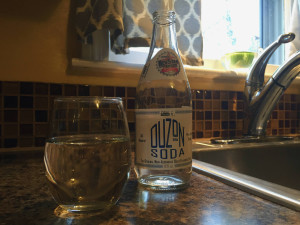 Unfortunately, you can't stop at the OPA Originals location to sample the Greek, black licorice-flavored soda. And, you might even argue that Rochester isn't in the Finger Lakes anyway so they don't belong on this list. But, because the Canandaigua Lake list was so short, I thought I'd round it out just slightly by tossing this in.
Ouzon soda has been on the market since 2010 when Philip and Anastasia Broikos started making it in their kitchen in Rochester. It's a really unique Greek soda that is flavored like anise with the intention of being a non-alcoholic way to enjoy the classic Greek spirit of Ouzo. It's not too sweet or carbonated, but you definitely will note the anise flavor before it even touches your lips. You'll find it at Greek festivals and local stores all through the region. For more on where to pick it up, checkout their website.
I did quite a bit of calling around and emailing and received a lot of different information, some of which was discovered to be incorrect after I showed up. If you know of a spot on Canandaigua Lake that didn't make this list, it's only because I couldn't find out about them. Feel free to leave a comment with their info so I can check it out next time I swing through!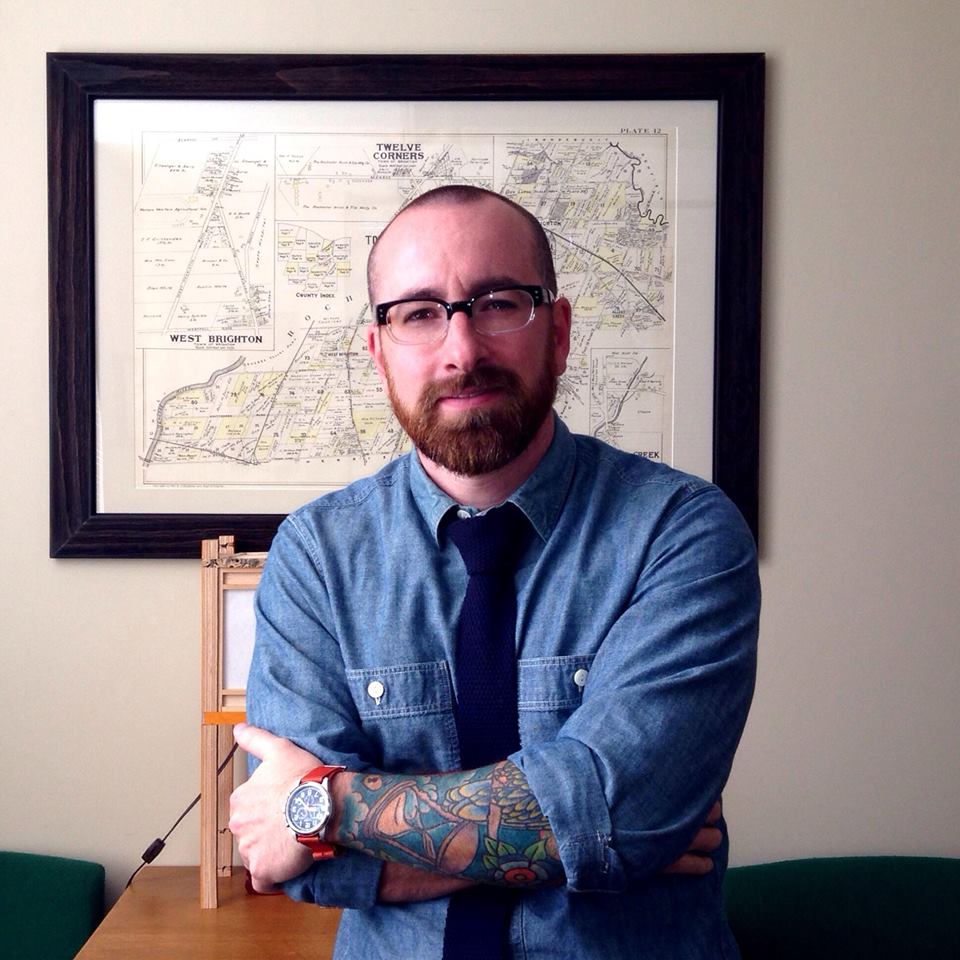 Chris Clemens is the Founder/Publisher of Exploring Upstate. From his hometown in Rochester, he spends as much time as possible connecting with the history, culture, and places that make Upstate New York a land of discovery. Follow him on Twitter at @cpclemens