by Chris Clemens
Lake Ontario and Fair Haven State Park make up the northern border of Cayuga County–everyone's heard of those. In that area, you'll also find the popular Sterling Renaissance Festival and then south, the city of Auburn. The southern border of familiarity in Cayuga County probably gets drawn at Aurora with Wells College and the popular MacKenzie-Childs store.
Except, there's a batch of towns even further south in Cayuga County. Ones you don't often hear about, but should. Rural towns like Genoa, Locke, and Summerhill are often overlooked. But, like every nook and cranny of Upstate, each of these towns has a gem waiting to be discovered.
This month, Exploring Upstate and the hardworking folks at Tour Cayuga County have partnered to explore these towns. I spent a long time reading and location scouting in advance, but a huge thanks is owed to the ladies in the tourism office who helped me find my way.
I spent a Saturday in February touring the lower section of Cayuga County. Here's what I discovered, and where you should stop this summer after that MacKenzie-Childs barn sale you've always said you wanted to go to.
Genoa, New York
When people mention "Finger Lakes" to outsiders, the thought of wine or beer immediately follows. What often gets left out of the larger Finger Lakes narrative is how much the region relies on farming. That's especially true for Cayuga County.
Just east of Cayuga Lake, the town of Genoa is nearly synonymous with rural. At just under 44 square miles and a population under 2,000 the landscape is rolling hills as far as you can see. With dairy farms dotting the town map, Genoa is the epitome of a Finger Lakes agricultural small town.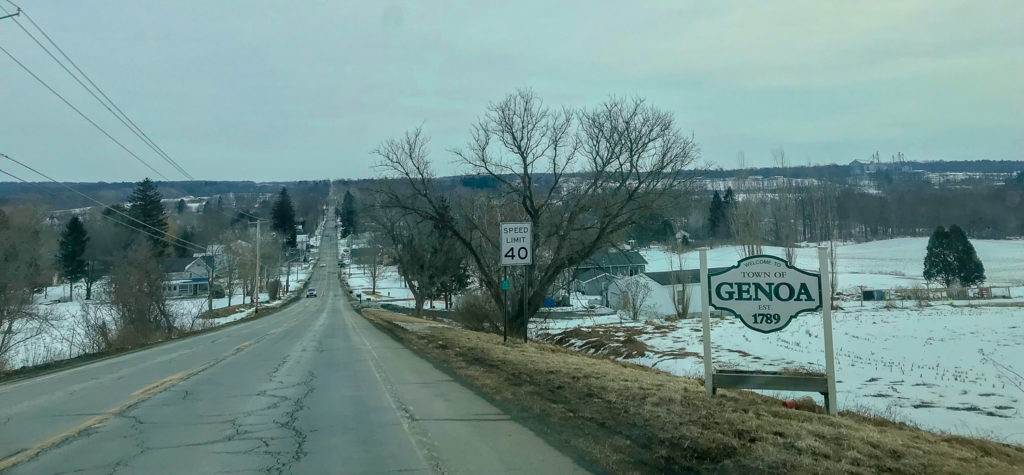 Main Street is a couple blocks on Route 90, but you won't find long sidewalks or rows of buildings. They do have a Post Office, and the historic Genoa Hotel. Near that, a little antique shop that's sometimes open, and a small salon. The Genoa town hall is right there, and a little park nearby.
But, this is also the spot where the longest family owned IGA supermarket in the entire country existed. This IGA location closed in 2004, but former owner Pete Signor has built a collection in its honor that is worthy of a Smithsonian stamp of approval. Not only can you visit the collection, you absolutely should.
Smith's General Store Museum
In a former fire hall on Route 90 near the intersection with North Street, Signor began collecting historic artifacts from the IGA right across the street. He rescued countless local collectibles ranging from old receipts, to packs of gum, and advertising displays, to original lighting, and cash registers. He even has the original cage used by the Post Office from over 100 years ago.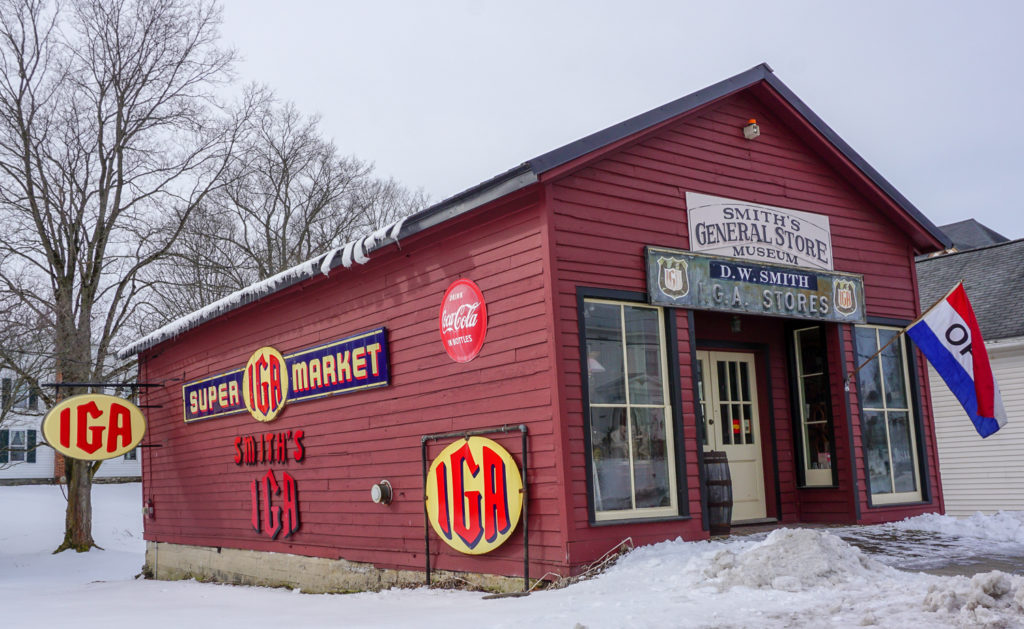 Technically, it's not a museum, but it should be.
It's actually a private collection that is open to the public. Signor has set the collection up to appear like a general store from the 19th century, and it's incredible.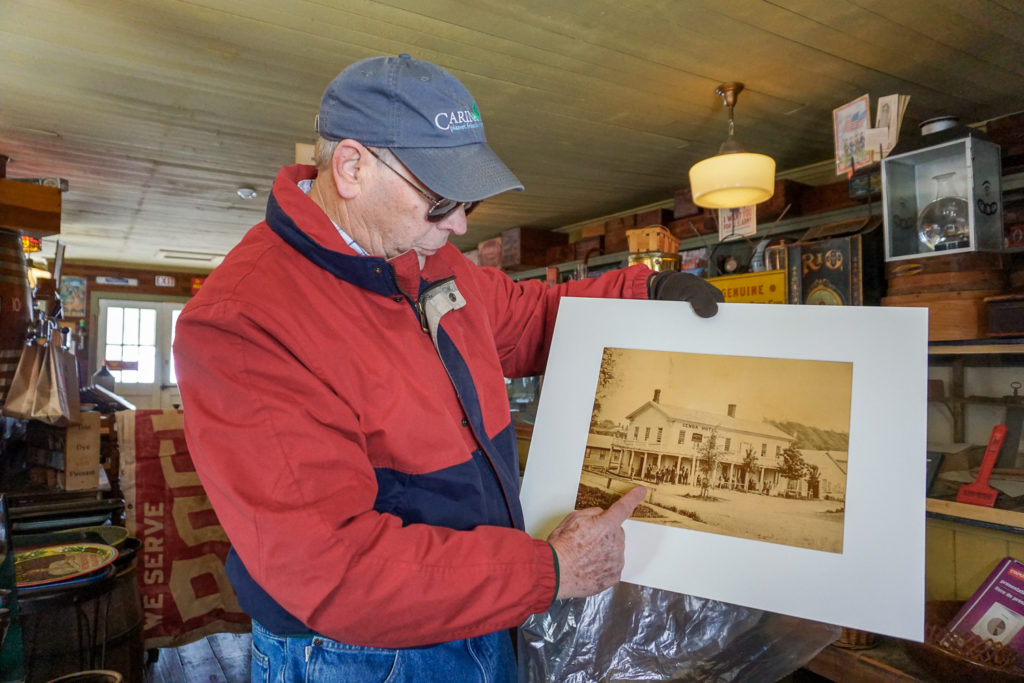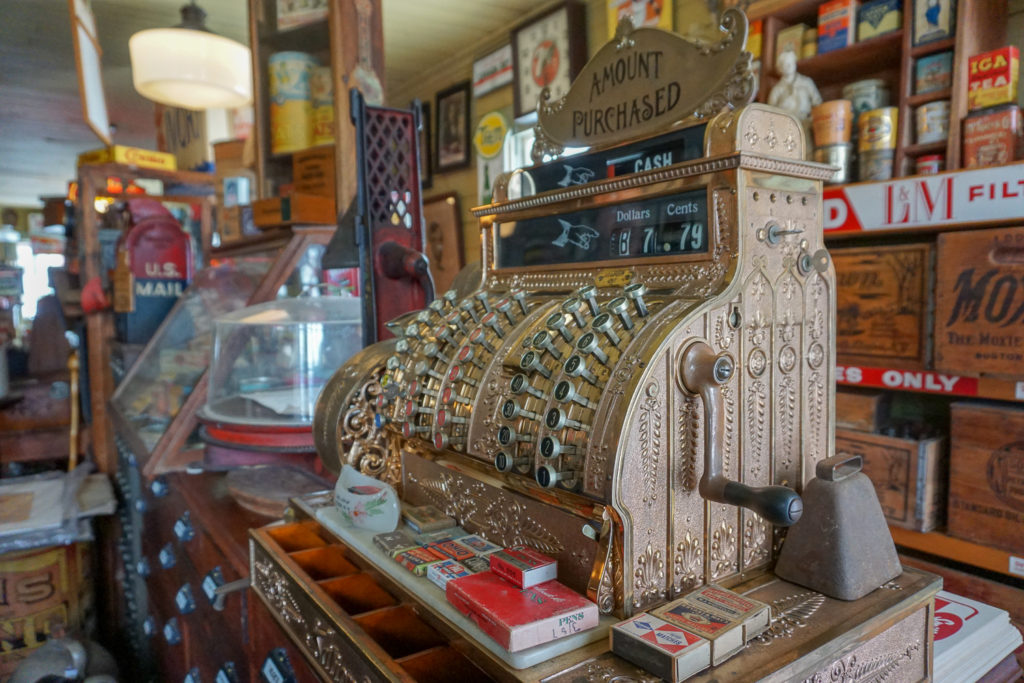 Smith's General Store doesn't have set hours, but you can visit by setting up an appointment by calling 315-224-5923. Alternatively, Signor is often hanging around the store on Saturdays perusing his own collection and welcomes pop-ins.
Locke, New York
To the east is Locke, a town created when land was split from Genoa in 1802. Route 90 runs directly through it, so that famous 50-mile garage sale you've heard about will corral you right through town. When you've reached the intersection of Route 38, you'll have discovered the four corners.
It was at this intersection on April 10, 1975 that a gasoline tanker came screaming down the hill with failed brakes. Multiple buildings were lost in the fire to the price tag of $650,000–a devastating cost anywhere, let alone in a small rural Upstate town circa 1975.
Barb's Diner
Among the blaze was Rene's Diner, a small local eatery. They rebuilt the restaurant, but a few years later in 1983, it was purchased by Barb Seamans, who renamed it as her own. Ever since, Barb's Diner has been the meeting place for Locke locals.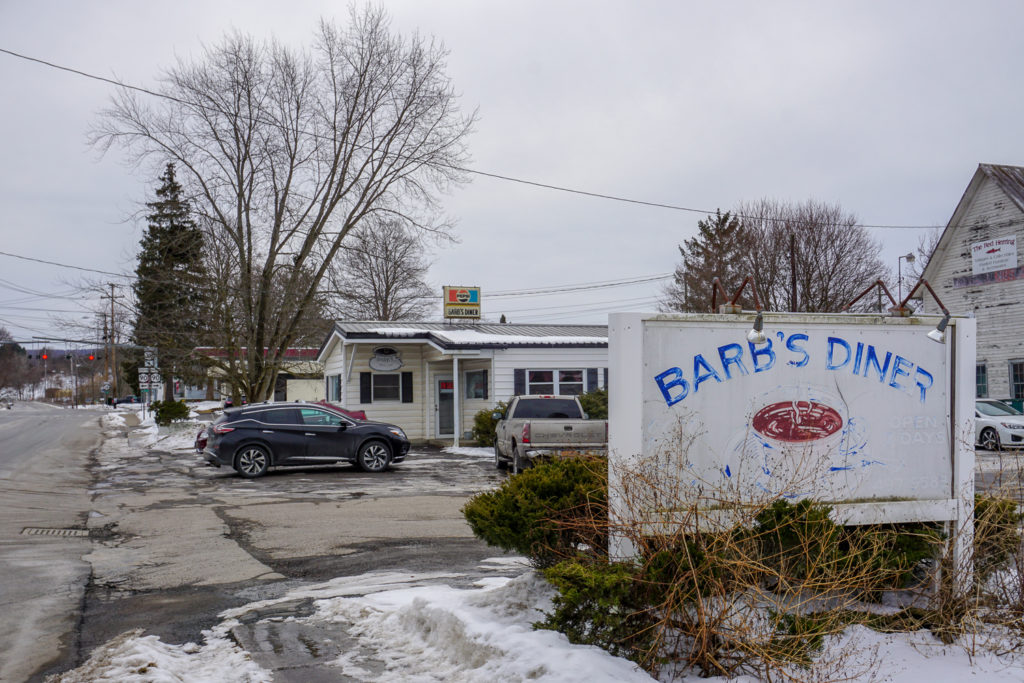 It's not a flashy place. It's the kind of spot that a big city socialite might jeer at for not having Edison bulbs hanging over a reclaimed barn wood counter. This is an old school diner like they used to make them, and it serves food the way it used to be served. Simple and good. And, inexpensive.
That old school style is why every morning the 65-person dining room is filled. It's where people sit for hours drinking a bottomless cup of Mugsy diner-style coffee for $1.50. These booths aren't lining a local diner, they're lining the town's living room.
Our fried chicken was absolutely outstanding. Like, the kind you eat and wonder why you hadn't heard of this fried chicken before. The patty melt on grilled rye was the perfect version of the diner original you know all too well.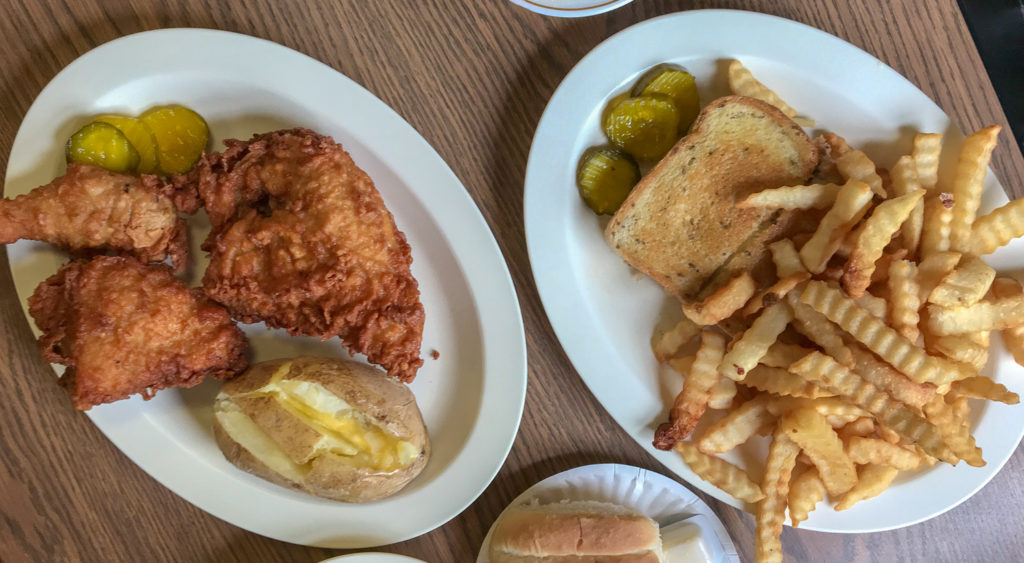 Sue makes all the pies in house, and our cherry slice inspired the notion that we could just skip the rest of the day's itinerary and hang out there instead.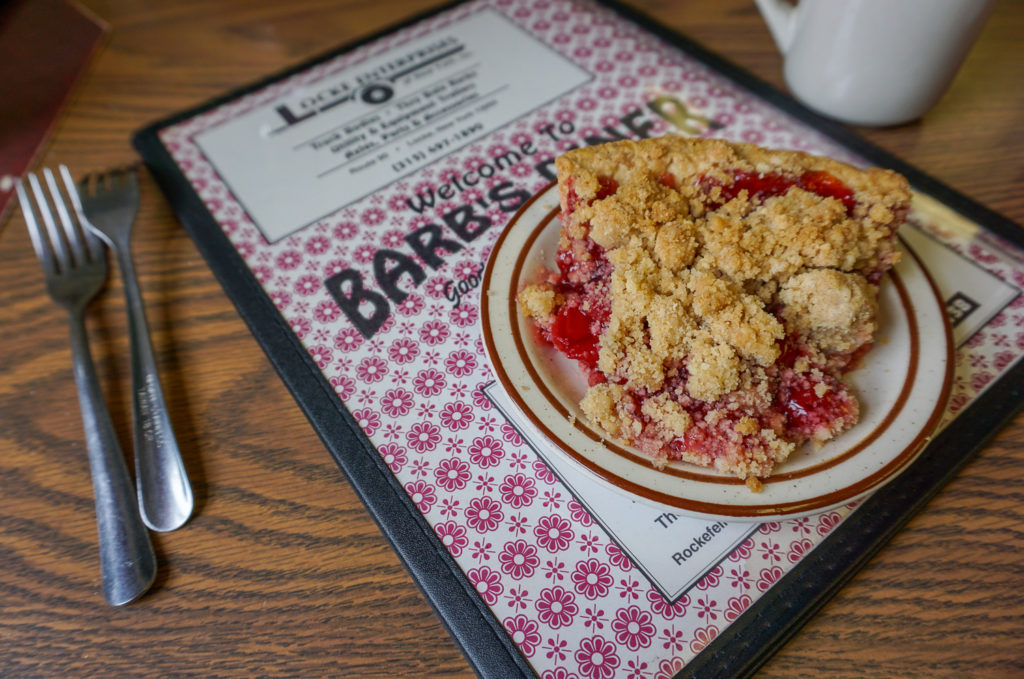 Maybe it was the homemade cooking, or maybe it was people at different tables talking to one another despite not knowing one another's name. Likely, a combination of all those made it obvious that if you want to live like a local in Locke, you go to Barb's.
Summerhill, New York
The Cayuga County town of Summerhill holds an interesting distinction for American history. It's the birthplace of Millard Fillmore, who would later become the 13th President of the United States. He was born in the year 1800 but a search for his birthplace will provide a few differing results. The actual land that he was born on wasn't called Summerhill until the town was founded–32 years later.
You can visit the exact location of Fillmore's birth, as today it's marked by a small park with a picnic area. If you're curious about the home he was born in, you can visit the Fillmore Glen State Park, which extends from Summerhill northwest near Moravia. In the park's main entrance, they've constructed a replica cabin that sits in the park with Fillmore's name.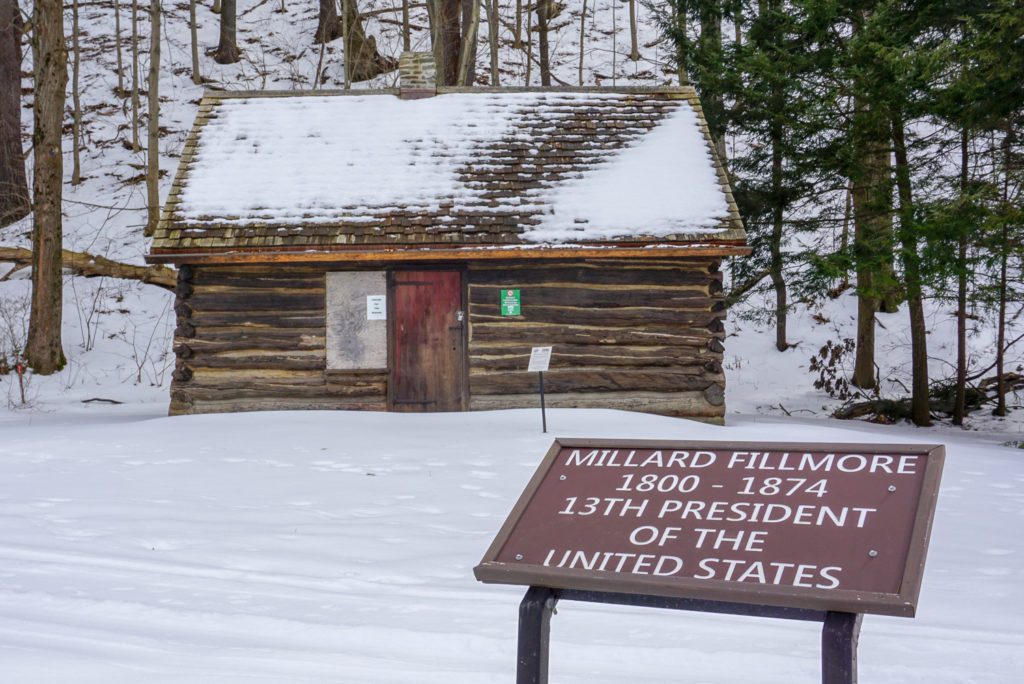 The park also has some great trails, waterfalls, camping, and a public swimming hole.
Don't forget, you can snag a New York State Parks pass for free at your library!
Moravia, New York
A couple miles to the north of the park is the village of Moravia. It's a small village, but filled edge to edge with interesting history. John D. Rockefeller lived here as a kid, as did Millard Fillmore and Abigail Powers, who would soon become the First Lady. In fact, they wed at St. Matthews on Church Street, which has a beautiful set of oak carvings surrounding the altar.
The Powers Library is the oldest continuously used library in the state. A bed and breakfast occupies the oldest standing home in the town. There are houses scattered around the village that belong as a feature in architectural publications.
I know that I'm often touting the virtuous effort of exploring our smallest towns, but Moravia is a great example of why. Sometimes you have to do a little legwork and keep an open mind, but there's always something to celebrate. Like, Jennings.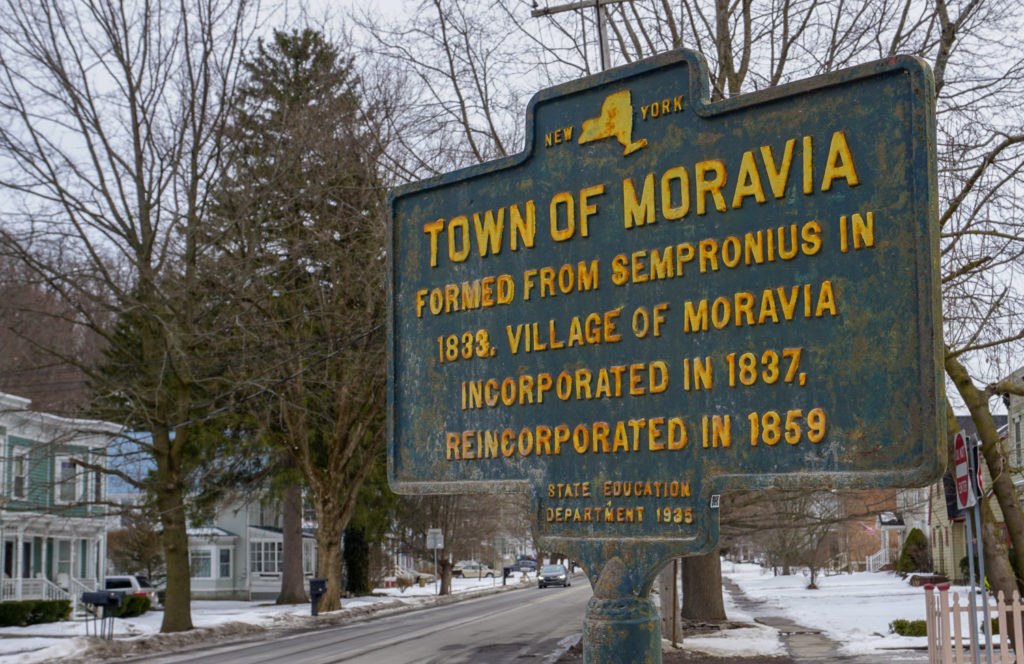 Jennings
The Jennings department store right in the village of Moravia first opened in 1860. Changing only a few hands since then, the store is now owned and operated by Mark and Lynette Wood. They sell a lot of Carhartt and outdoor work wear, and a whole bunch of children's clothes.
Normally, you might pass a store if you weren't in the market for what they're selling. But that's exactly the thesis of Exploring Upstate. You never connect to the stuff you just pass based on assumption.
Before we stepped inside, I didn't know Mark or the Jennings story. I didn't know there was a doorway in the store where Jennings employees had been writing names and dates on since the store first opened. The amazing old cash register and safe would have sat there undiscovered.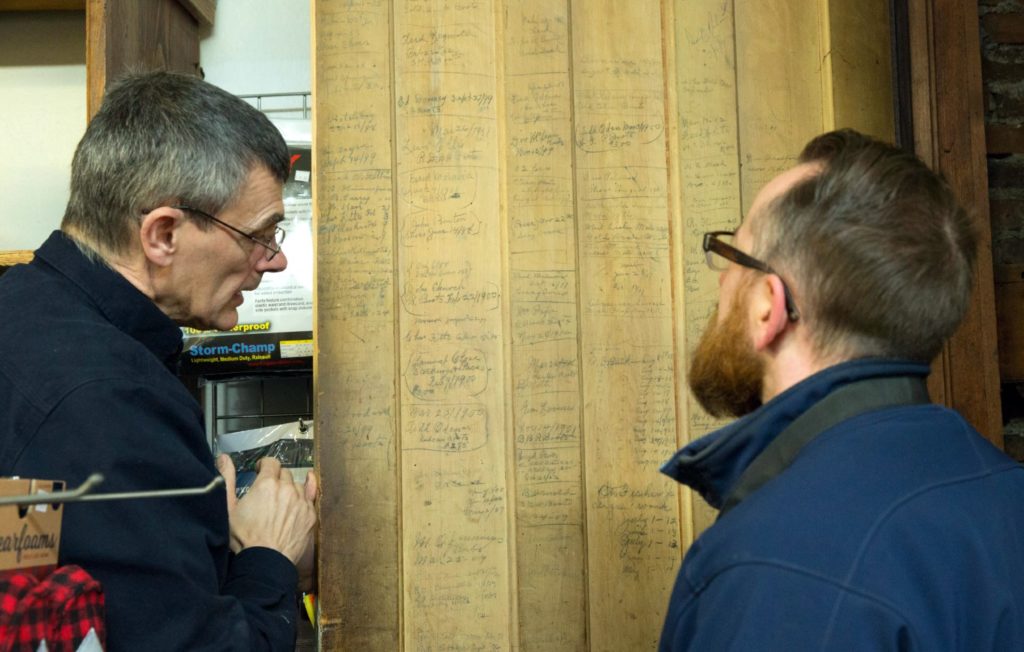 All The Rest of Cayuga County
Upstate's small towns make up the majority of New York's geography. These villages don't end up making the Conde Nast lists for being this year's hottest destination, but they don't need to. These towns are our backyards and they hold our history, our friends and family, and our lives.
It's easy to jump on a highway and pass everything in-between point A and point B. In doing so, we miss the opportunity to discover the fried chicken at Barb's, or Pete Signor's amazing collection, or even just an incredible waterfall.
Stay curious, Upstaters. There's a whole lot more to Cayuga County than Auburn, and a whole lot more to Upstate than we've discovered so far.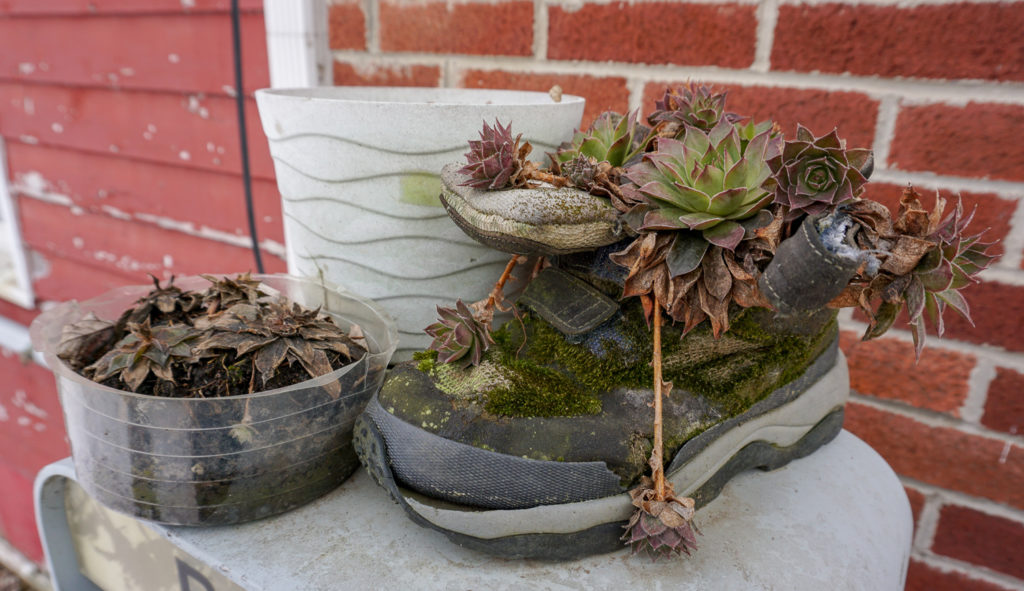 This exploration in lower Cayuga County was in part made possible by a sponsorship from Tour Cayuga. Also a big thanks is owed to Dennis Allen, close friend to Exploring Upstate, for helping with photos!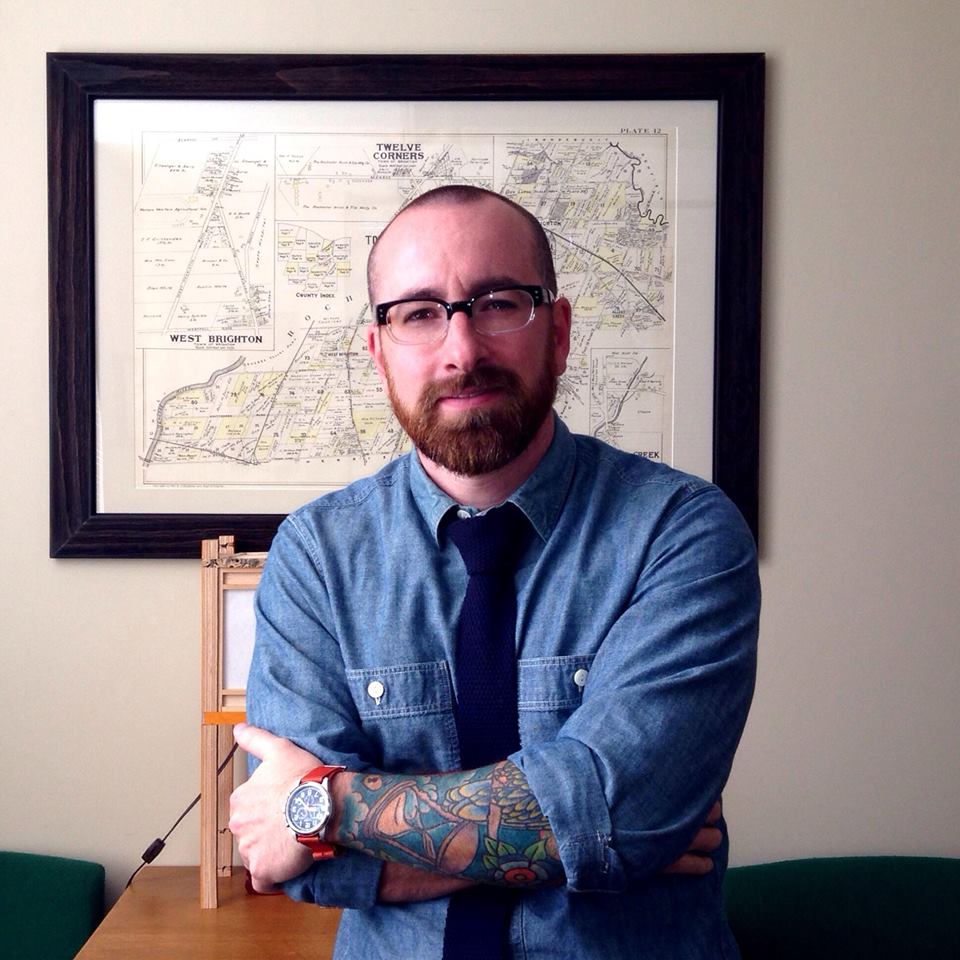 Chris Clemens is the Founder/Publisher of Exploring Upstate. From his hometown in Rochester, he spends as much time as possible connecting with the history, culture, and places that make Upstate New York a land of discovery. Follow him on Twitter at @cpclemens