by Chris Clemens
Ramen is that Japanese soup dish most commonly known here in America for being a cheap meal you can make in a microwave. While the store bought pre-packaged noodles can be okay, there's plenty of more authentic, elevated versions to enjoy. And, you owe to yourself to try them.
Historically, ramen isn't that old in contrast to other Asian food trends. It was first introduced in Japan in 1859 when Chinese immigrants made their way over and brought their unique noodles.
World War II is when things really changed the global ramen scene. At the end of the war in 1945, the United States began an occupation of Japan. During that same year, Japan logged its worst rice harvest in over four decades. The U.S. answered the food shortage call by importing super inexpensive wheat flour, allowing the Japanese to expand their noodle production. This is when ramen first started to pop up at every corner with street vendors.
Then in the 1980's, a guy at Nissin invented the instant ramen option. That's the one you'll find in every college dorm today. It wasn't long before the instant ramen game changed Japanese culture, because today it's one of the most popular foods there.
Luckily, we get to enjoy it here in the states, too.
Ramen in Rochester
In Rochester, ramen is getting pretty popular, and more options have been popping up around the city. With our colder months calling for a warm, filling meal, this is a great time to start experimenting with new spots.
If you're in Rochester looking for your next ramen experience and you're not sure where to go, this list should help.
---
Asia Food Market
1885 Brighton Henrietta Town Line Rd, Rochester | website
This asian supermarket on Brighton-Henrietta Townline Road first opened in 2005, and at the time, claimed to be the largest of its kind outside of New York City. They've since expanded to Syracuse and Buffalo, and added a prepared foods counter.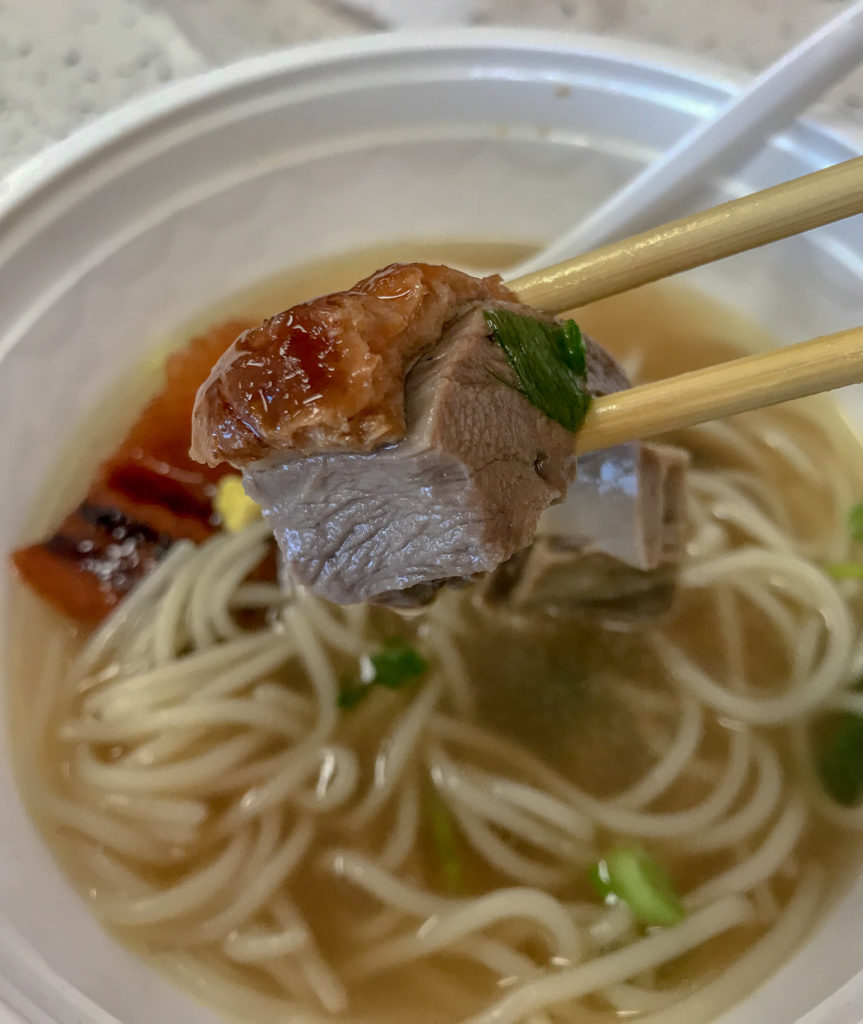 Their ramen menu is ridiculously simple. There is one kind of broth, one kind of noodles, one egg, and some bok choy. Your options here are protein, but the options to choose your meat are easily some of the most interesting. With selections like duck and tripe, this simple counter set up stands apart from the others as a really unique experience that's not to be skipped.
---
Brooklyn Ramen
215 Alexander St, Rochester | website
Michael Goode opened Brooklyn Ramen toward the end of 2017. Just before that, he was commuting to New York City for the better part of a year to learn the ramen craft from masters.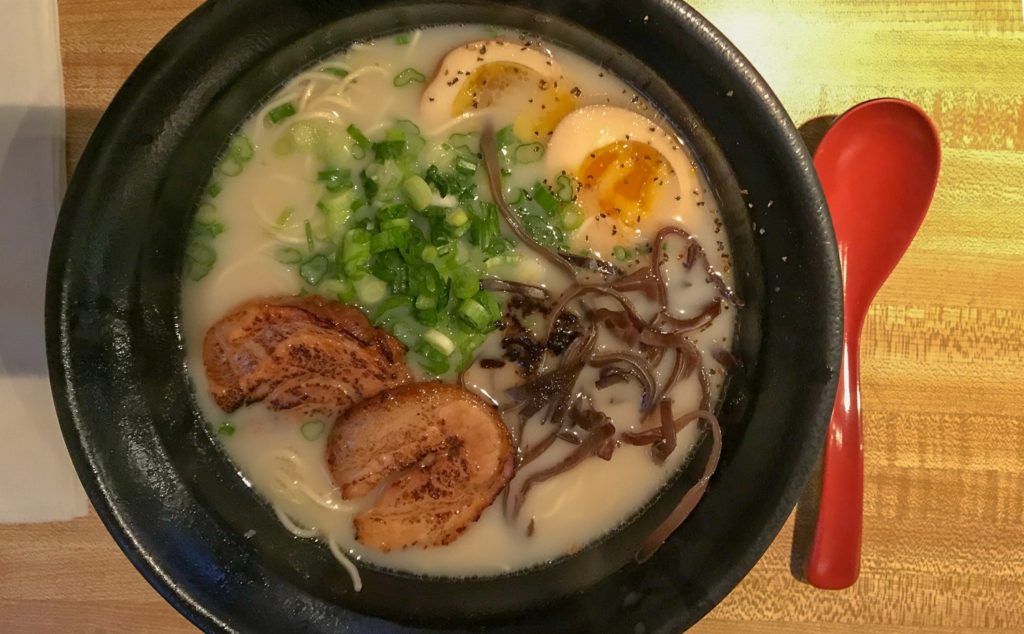 That education allowed him to begin here in Rochester with a simple, but solid menu. Brooklyn has a tonkotsu, a miso, and a shoyu broth, and each is served with slightly different toppings. All of them are great.
---
Furoshiki
682 Park Ave, Rochester | website
When this Pan Asian eatery opened in 2013, owner Mark Teng wasn't even there for the grand opening. He missed it while he was in Japan sourcing product for the restaurant. But, it was one of the first places in Rochester to feature ramen as their signature focus.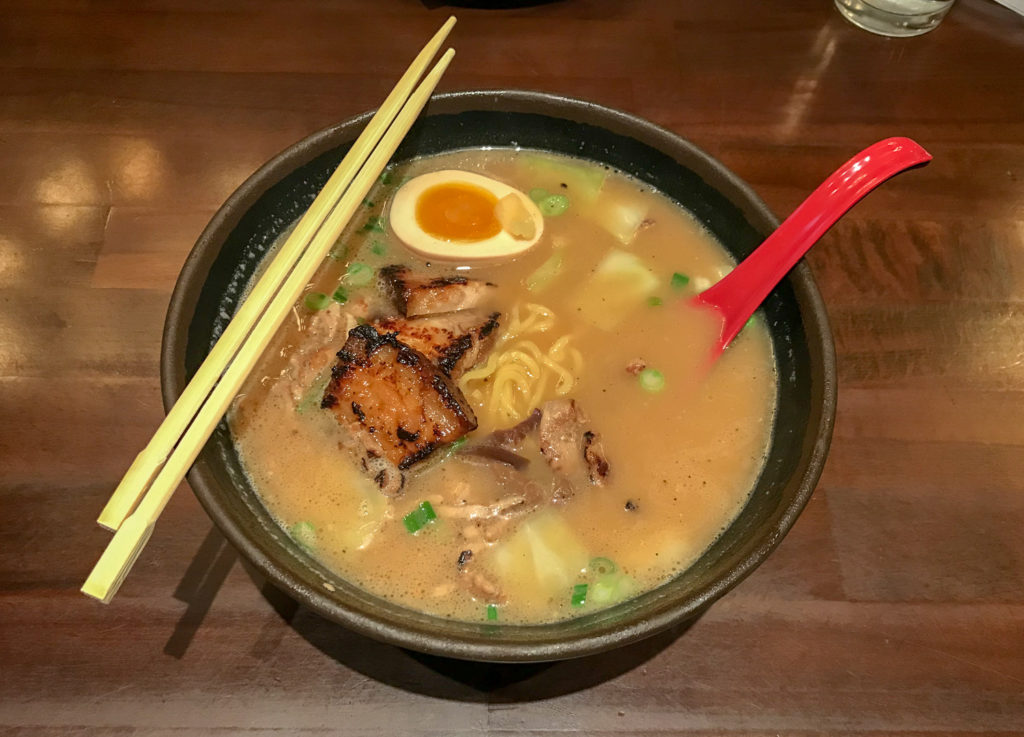 Furoshiki offers a miso, chicken, veggie, and a kimchi ramen with each dish featuring slightly different ingredients meant to complement the flavors of the broth. You can select additions like an extra egg, seared pork belly, and tofu.
---
Shema Sushi
277 Alexander St, Rochester | facebook
Shema Sushi is a "multi-cultural fusion" spot, but there's plenty of Japanese influence on the menu. Their ramen is kind of buried all the way at the end of the menu within the "noodle" section, but they do have two offerings. If you're sick of ramen at this point, Shema also has a soba and a few Udon dishes.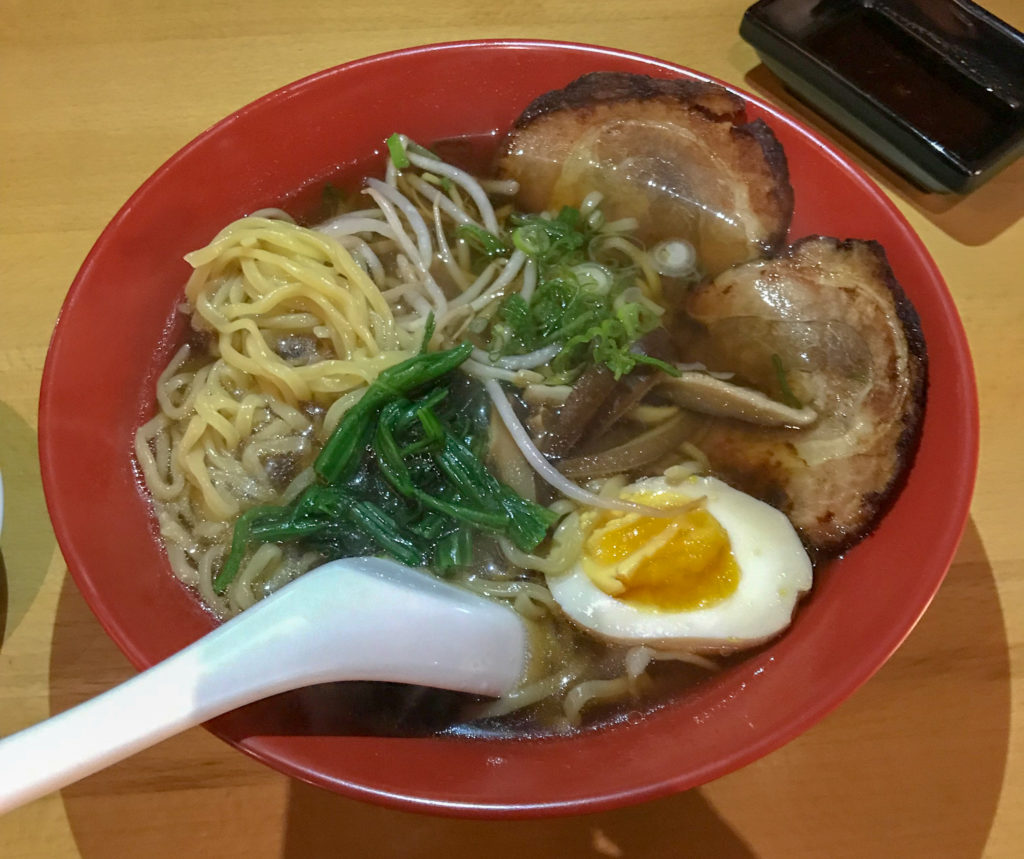 With both a miso and a shoyu broth for ramen, each bowl comes standard with an egg, some veggies and properly seared slices of pork.
---
Tai Chi Bubble Tea
1367 Mt Hope Ave, Rochester | facebook
This bubble tea spot now has multiple locations in Rochester and Buffalo. As you might expect, they have a long line of bubble teas, but also a complex food menu. Imagine Chipotle or CoreLife Eatery or Naan-tastic, but with Asian food. You can get a bowl, or a burrito, and you pay in the beginning, and as you pass down the line, people ask what you wanted added to your meal.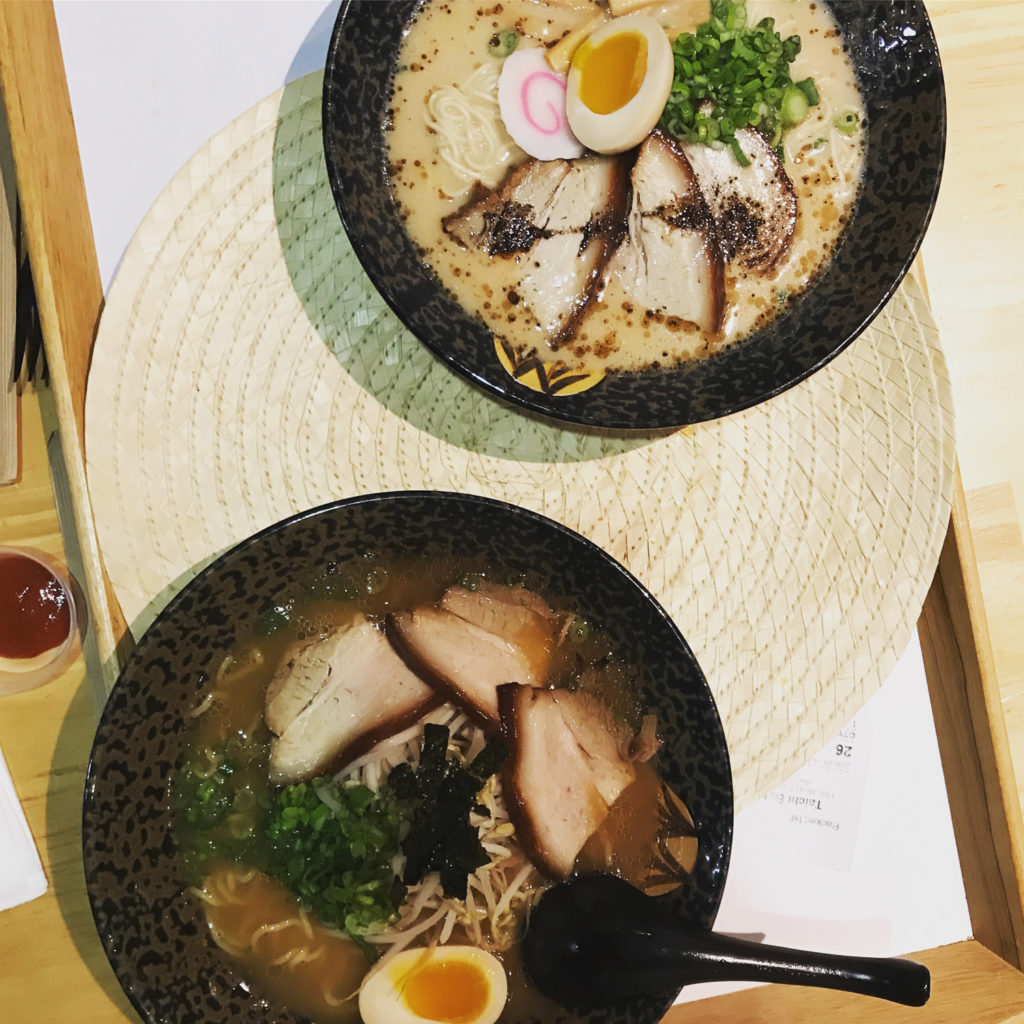 Luckily, their College Town location now offers a simple selection ramen lineup. You just need to choose a broth base and then a protein. They have a handful of broth options like miso, and tonkatsu, but also vegetarian choices. Different here from other joints, you can choose shrimp for your "meat".
---
Taisho Bistro
100 Marketplace Drive, Suite 350, Rochester | website
This little Japanese restaurant has origins in Buffalo, but opened this location in Henrietta in the fall of 2017. They do bento boxes, sushi, a long list of appetizers, and even hibachi (though, it's not done at your table like other hibachi places). And, obviously, they do ramen.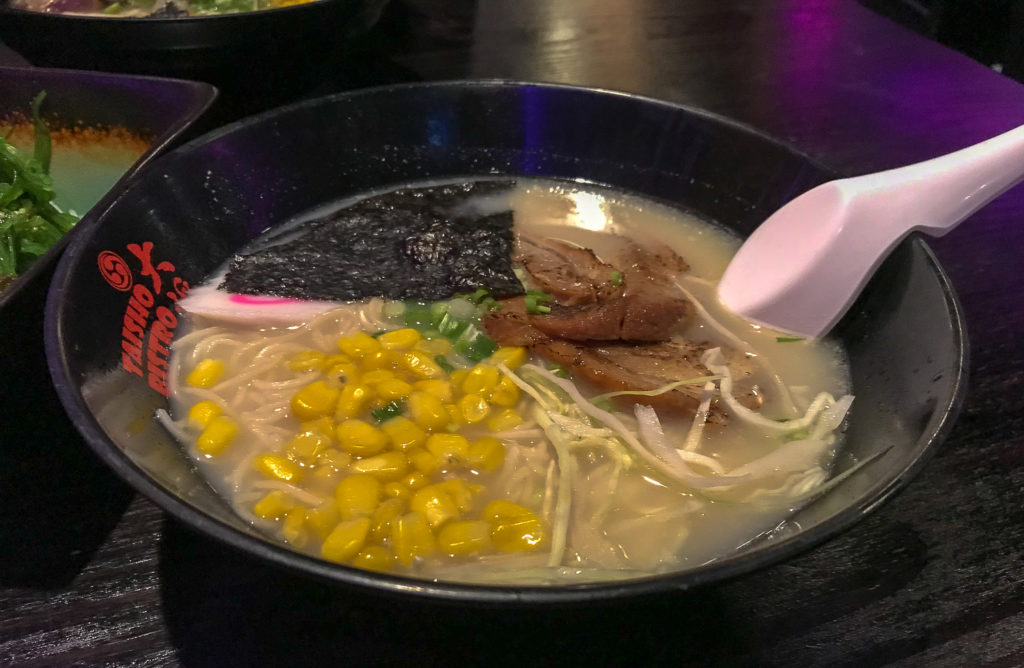 Their ramen lineup is fairly extensive, with eleven different options. Admittedly, there are a lot of common features to each one like corn, cabbage, scallion, and a fish cake. The lengthy list really gets easier to choose from when you realize the major difference is in proteins, but you'll find plenty to select from.
---
Special Mentions
There are few other places around the city that occasionally do ramen. So, if you're looking to be a completist, you'll want to check these out, too.
McCann's Meats – Wednesdays only
Bento Ya – Tuesdays only
Flour City Foodcore – occasional pop-up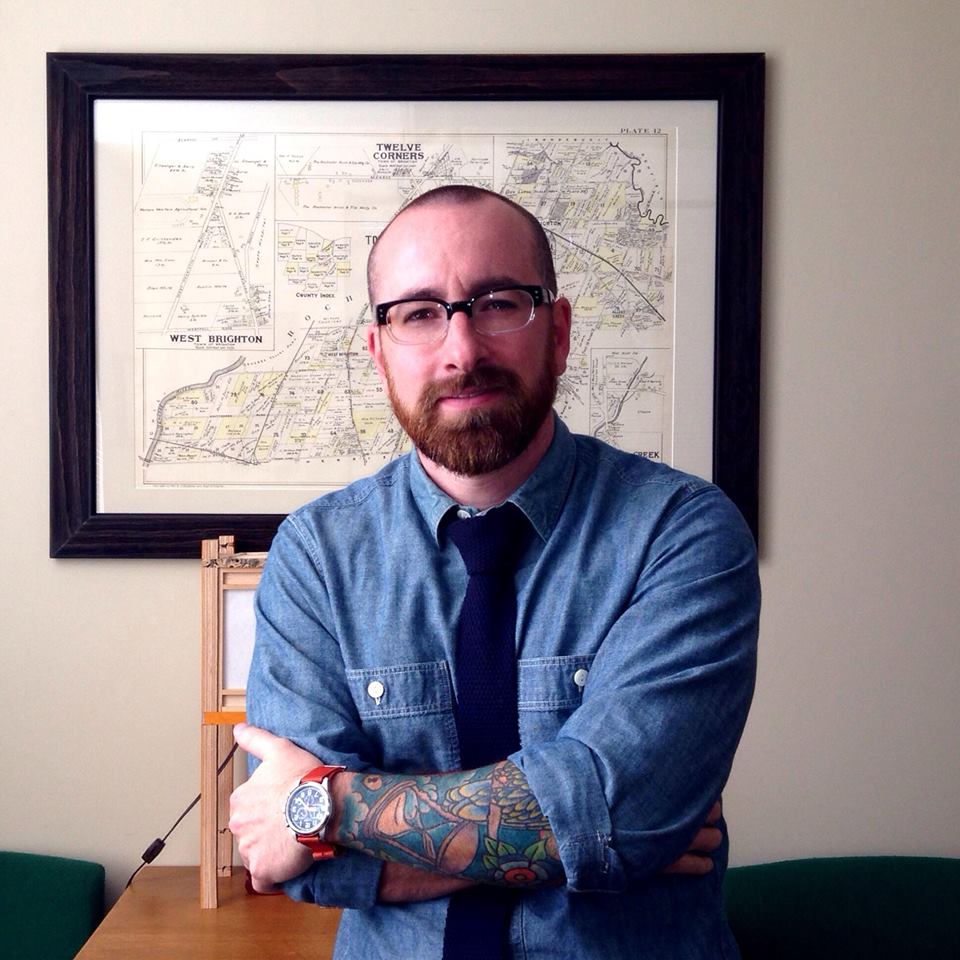 Chris Clemens is the Founder/Publisher of Exploring Upstate. From his hometown in Rochester, he spends as much time as possible connecting with the history, culture, and places that make Upstate New York a land of discovery. Follow him on Twitter at @cpclemens