by Chris Clemens
While traveling this summer, I made kind of an out of the way stop to pay homage to a location I have wanted to experience for years since first reading about it. Woodstock, New York is possibly one of the coolest little towns I have visited and can't wait to return. The vibe of the entire town is one of peace, artistry and connectedness. It's probably no coincidence that Tibetan Buddhists chose the mountain top overlooking the town to establish a retreat. Without any plan in place, I made my way from the the Main Street of Woodstock up the winding road to the crest of the hill, passing countless Buddhist prayer flags flying in what seemed like every other yard on the way up until I arrived at the Karma Triyana Dharmachakra Buddhist retreat center.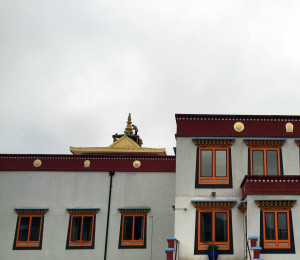 There is something otherworldly about knowing that you're in New York but standing amongst tree covered mountain tops cutting through a thick fog with buildings painted in bright oranges, golds and reds with faded strings of prayer flags flapping while monks solemnly stroll the perimeter, hands folded behind their backs and gazing only into meditation. It wouldn't require much imagination to believe that you were worlds apart from New York and had been meditatively transported to another place. It may seem like I'm attempting to embellish the description to hold your attention, but, honestly, that's the first sense I had before even getting out of my car. Just standing in the parking lot and experiencing perfect silence was already enough to ground me after a five hours of driving. As I stood still just taking it in, I realized I hadn't even noticed the man standing on the very top of the main building who had stopped painting the stupa to wave a hello in my direction.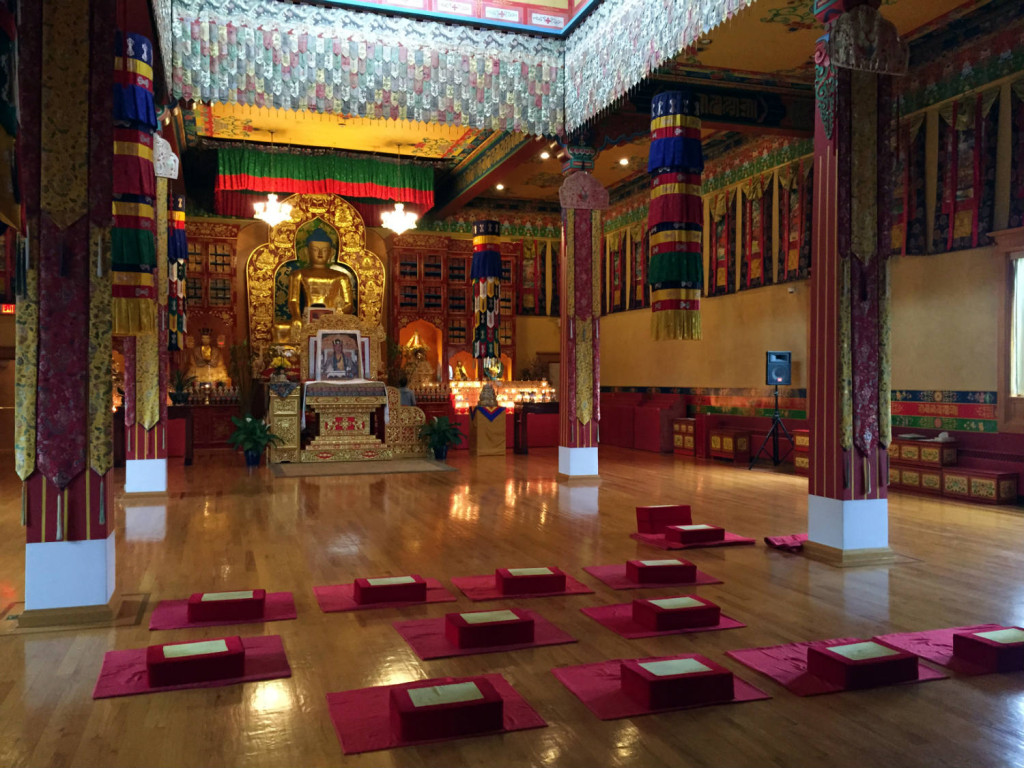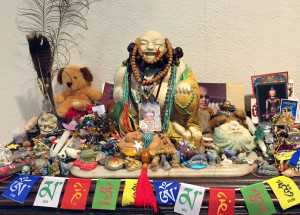 Buddhism began when a Hindi prince named Siddhartha Gautama left his plush life of royal extravagance to discover a sense of connectedness to the world around him. After years of practice and learning, he developed the tenants that he then began to teach the others around him. Buddhism today exists around the world and while nearly all Buddhists converge on the basic teachings, there are slight cultural differences among different sects of believers that change some of how those teachings are practiced. For instance, Zen Buddhism is quite different than Tibetan Buddhism, which is different than Pure Land Buddhism and much different than Tantric Buddhism. However, each celebrate the common denominator that is Mahayana Buddhism, which formed about 500 years after Buddha's Enlightenment. Even among those practices there are what is believed to be Lineages, a historical roadmap of teachings similar to a family tree which directly trace back to Siddhartha Gautama himself through a series of teachers. The Karma Kagyu lineage is one of the most practiced schools of thought within the Kagyu school, which is also one of the largest schools of thought within Tibetan Buddhism. Karma Triyana Dharmachakra is a monastery that serves as the north american seat for the 17th Gyalwa Karmapa, who is the current leader of the entire Karma Kagyu school.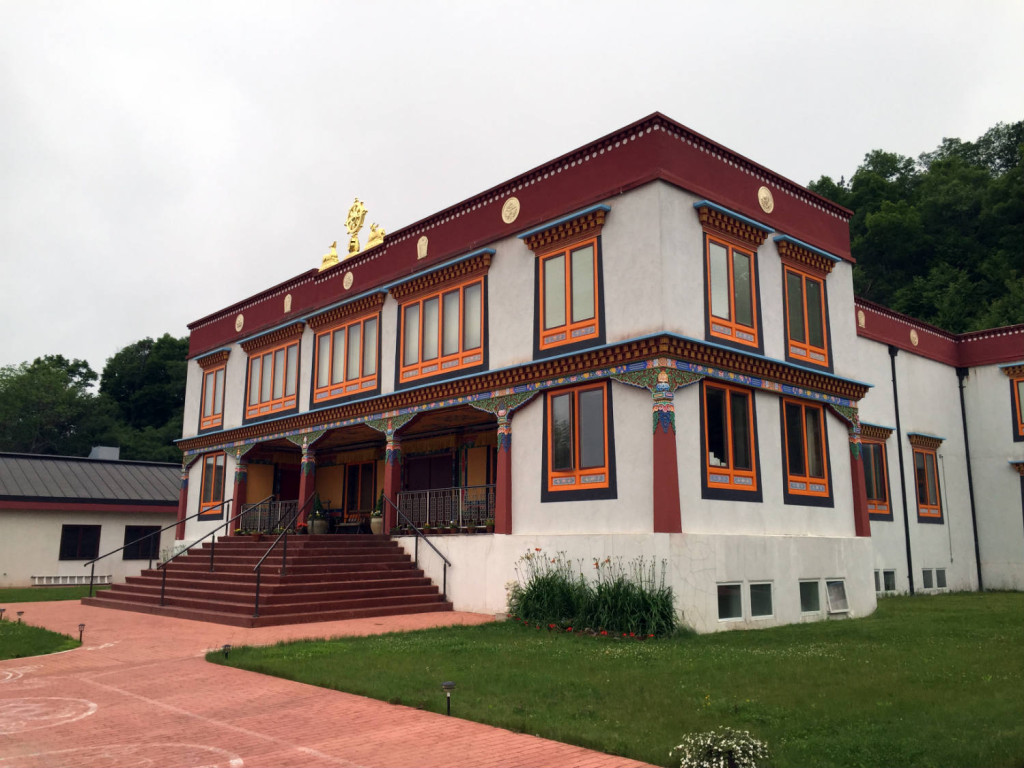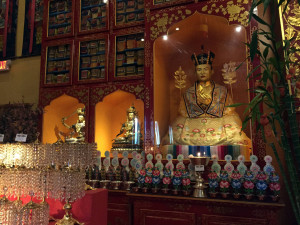 My stay was short, but focused. I took a splendid opportunity to sit within the 2,400 square foot room with a two-story tall Buddha and shrine with many different kinds of offerings. I fought with wanting to sit quietly and refocus from an entire day of traveling, and with wanting to gaze unendingly at the beauty of such a magnificent shrine. When I find myself in a place like the Dharmachakra I aim to achieve a balance between being in the moment with no distractions, and also wanting to preserve the moment by taking photos of as many things as I can. I'm yet to find that delicate balance.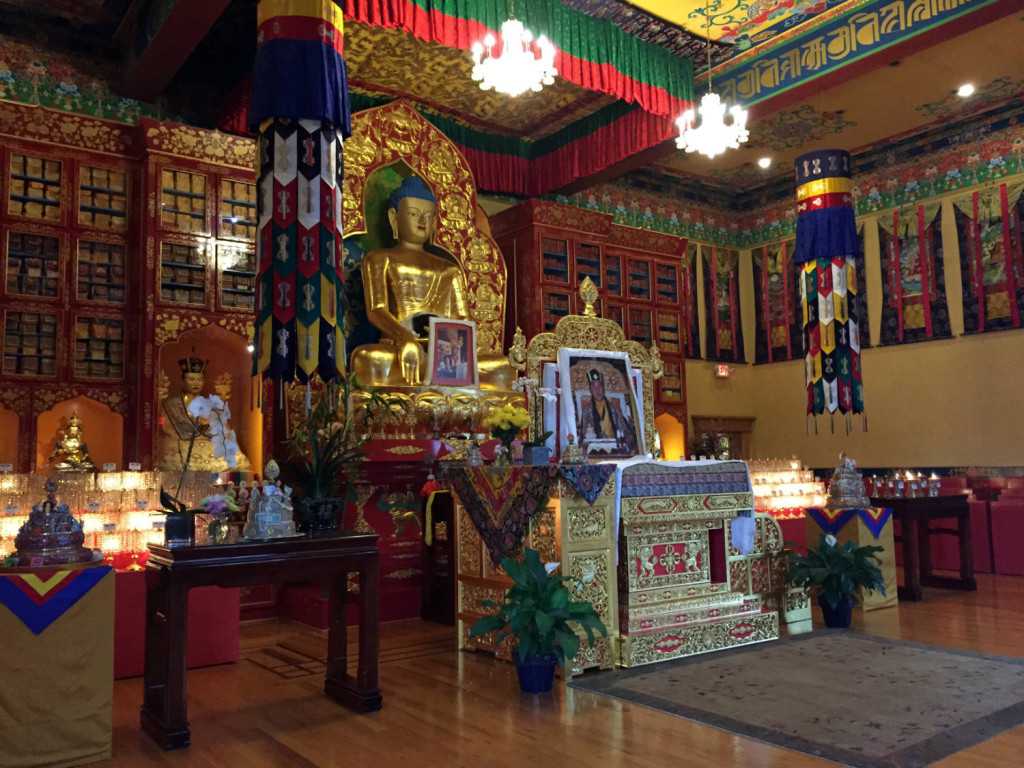 I wandered a bit and took some photos, attempting to be the very least of a distraction as possible. I made an offering, and then picked up a couple things for my home shrine in the bookstore. It was getting late in the day and still had a bunch of driving to finish before my final destination so I pushed on with the rejuvenated energy I picked up from the short time spent at the Dharmachakra.





If you're in the area and interested in religious sites of all backgrounds, you'll be pleased to know that just next door to the Dharmachakra is one of the most charming little wooden Orthodox churches in the woods that I've seen. For more on the church, check out a previous post that I wrote.
It's been months, but Woodstock is still calling my name!
Sources and Additional Reading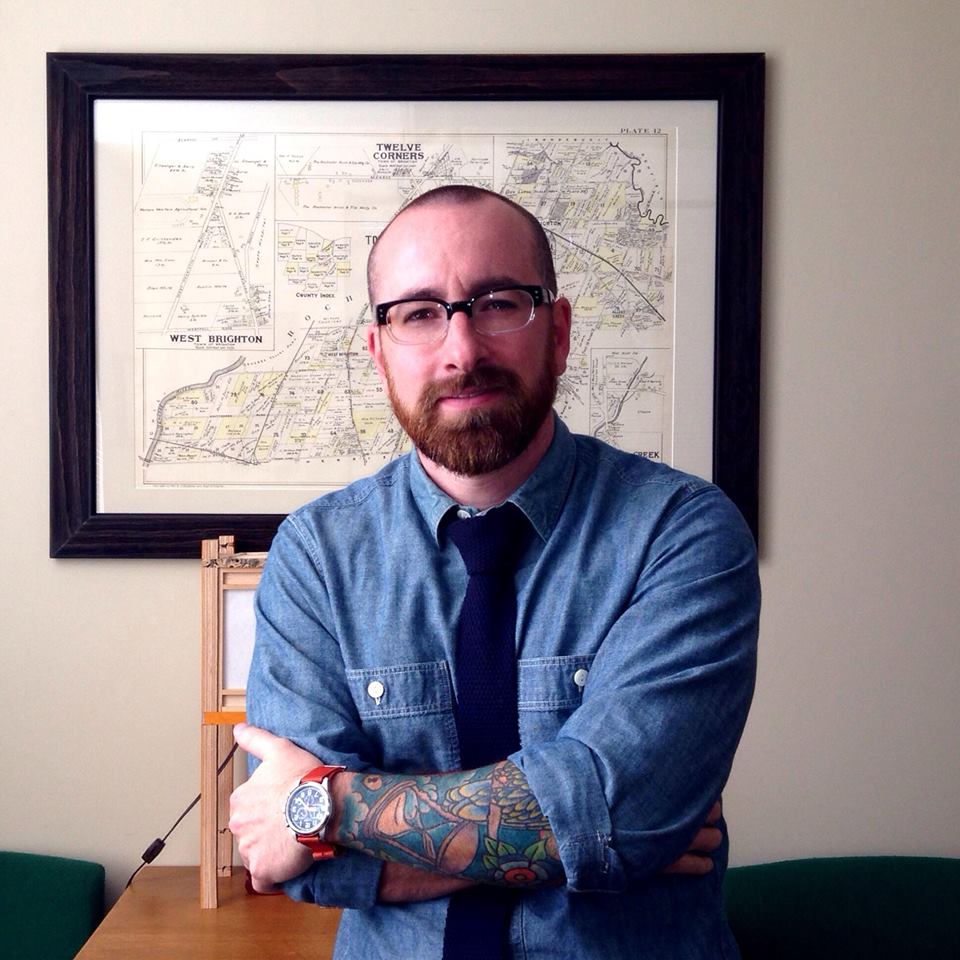 Chris Clemens is the Founder/Publisher of Exploring Upstate. From his hometown in Rochester, he spends as much time as possible connecting with the history, culture, and places that make Upstate New York a land of discovery. Follow him on Twitter at @cpclemens