When we were visiting the Pullman Memorial Universalist Church in Albion, what we didn't fully understand before meeting him, is that Bill Lattin is the quintessential knowledge base on Orleans County history. Many churches have an appointed historian, and I sort of thought that was Bill's role. He's humble in his own description of what he does as "Orleans County Historian" but after reading and researching a bit more, it appears that he himself has played a leading role in curating and advocating for the restoration and preservation of anything and everything historical in the entire county for over four decades now. While we chatted at Pullman, it became more and more obvious that Bill doesn't do his job–he lives his job. I'm always grateful to anyone who volunteers their time to spend with us answering our constant questions and desire to see more and do more, and as you may have read in previous posts we occasionally get to meet someone who invites us to do more than we originally set out for. We continue to be surprised and grateful for the incredible hospitality folks have shown us while doing this project and Bill is precisely one of those people.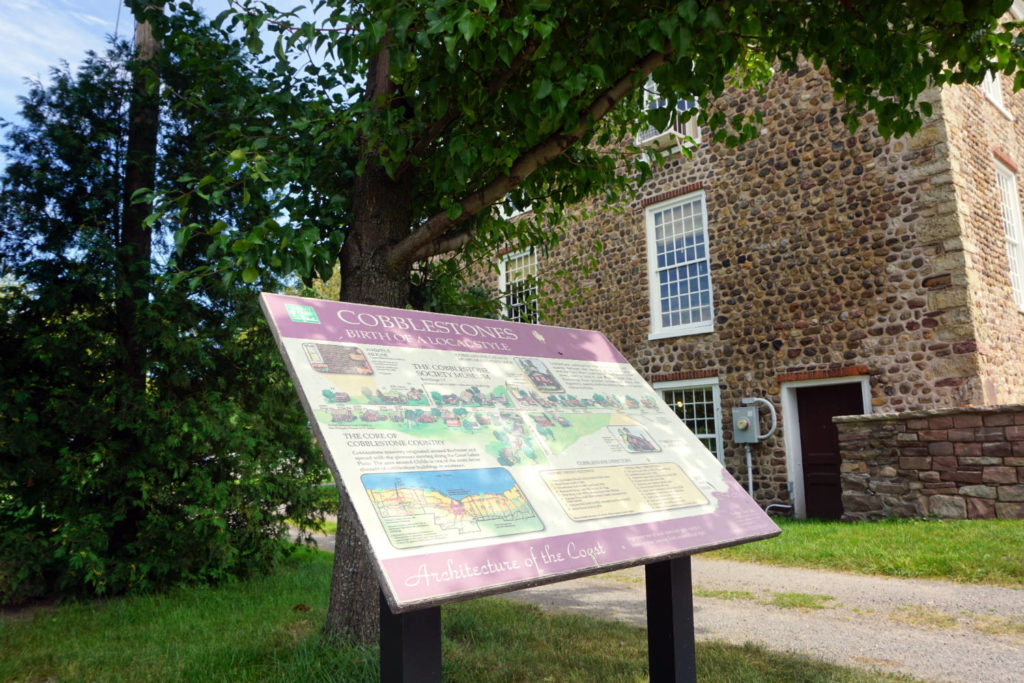 While discussing the history of the Pullman Memorial Universalist Church Bill said to us, "Well, you know that this congregation actually was one that migrated here from the congregation up the road right? The old Cobblestone Church on Rt. 104 in Childs?" We both knew exactly the church he was talking about, because occasionally on our trips west of Rochester we'll take the scenic Rt. 104 instead of going the thruway. We've passed the Cobblestone Church a few times and taken note of it, but never really went too in depth to research it. Bill continued, "Well, if you want to see that we can go–I have a key!" Never ones to turn down an invitation to see and do more, it appeared that Bill was happy to continue sharing with us the history of both his congregation and his county so we wrapped up at Pullman and headed up the road.
The space that is now Orleans County was once visited by local area Native Americans but it's believed that there was probably only one settlement, as most just came for hunting purposes and stayed away from the nicknamed "Sick Country". Just a couple years after the start of the 19th century, the area saw it's first permanent residents who purchased the land from the Holland Land Company. The stretch of land through the county around Ridge Road almost immediately saw rapid development, though it was quickly halted in 1813 when British troops burned the city of Lewiston, located in the Western neighboring county of Niagara. (Lewiston is also home to the Our Lady of Fatima Shrine which we visited last summer, and in December they do a pretty cool battle reenactment throughout the entire Main Street section of the town–worth a visit!) The land had been purchased, but it wasn't until 1826 that Orleans was separated from Genesee County and became it's own entity. Just one year previous, one of the most important advancements in the history of NY state's transportation system had opened, and people began traveling the Erie Canal back and forth and gaining access to other parts of the state with ease. All this might seem like a lot of extraneous history to toss in, but I think it's important to note that the Erie Canal was one of the reasons that the Burned Over District came to be. People were able to get places quicker, and in turn, their ideas were spread faster than ever, including their ideas about religion. The town of Childs sits perfectly on Route 104 (Ridge Road) and was originally to be the county seat and was the focus of a lot of development. The introduction of the Erie Canal usurped Ridge Road's accessibility and Albion became the hotbed of settlements and commerce instead.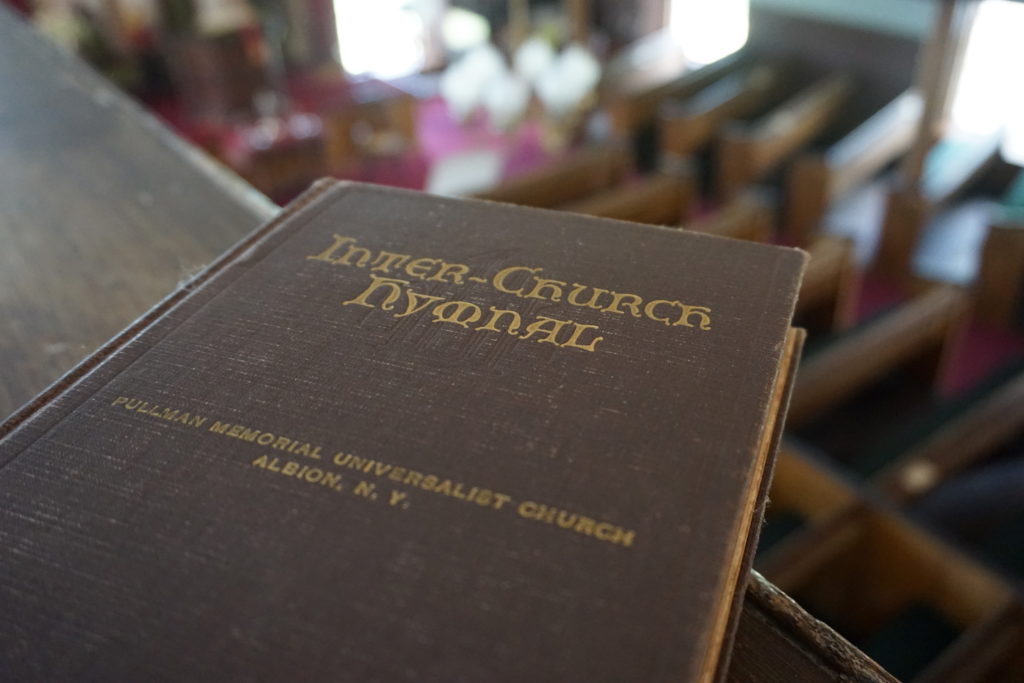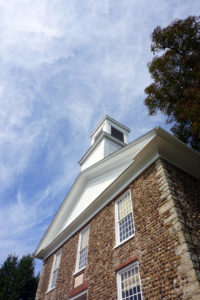 In 1834 when the Universalists of Childs built their three-story, Federal architectural styled church, the cobblestone was a natural choice. At the time, cobblestone masonry was making popular use of the natural resources of the land. Glacial movements that once scraped the land now known as Upstate NY left more than just a row of lakes. The moving ice acted as one gigantic rock tumbler and left the land littered with perfectly shaped smooth, round stones. These stones coupled with a limestone mortar turned out to be a perfect resource for construction. Though cobblestone masonry can be found dating as far back as the mid 1700's in other parts of New England, the region directly south of Lake Ontario was by far the most populous in the unique architecture because of the availability of cobblestones and limestone. It's believed that between 1,000 and 1,200 cobblestone buildings have been constructed in North America and 90% of those can be found within a 75 mile radius of Rochester, NY. The Childs Universalist Cobblestone Church is believed to be the oldest still standing cobblestone church in all of North America!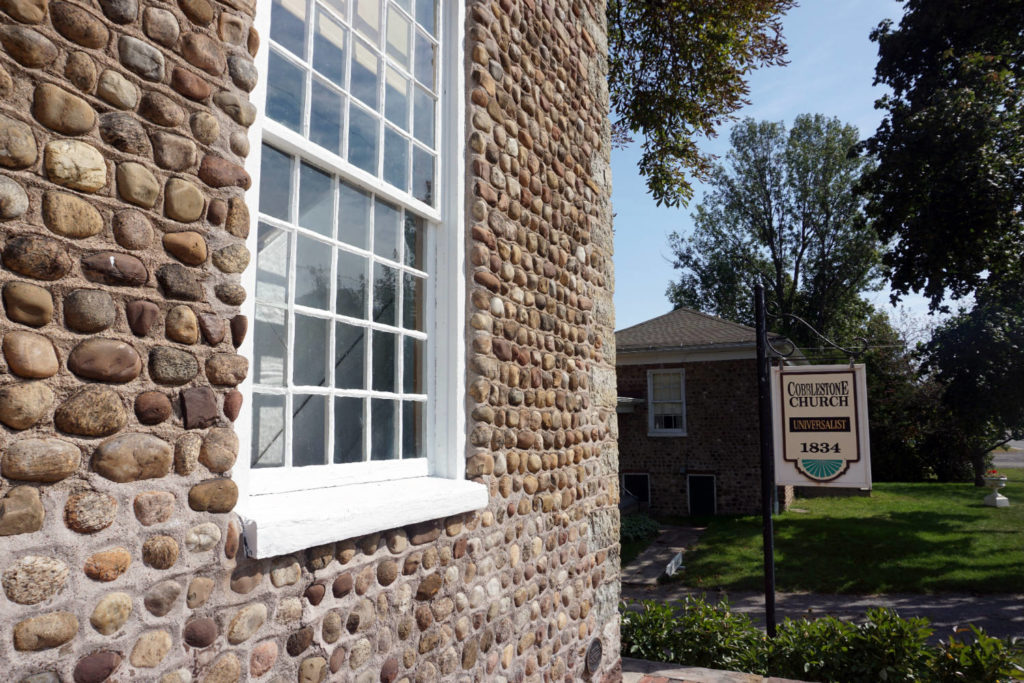 Before we went in, Bill pointed out the cobblestone architecture on the outside of the building and explained a lot of what I just shared. In addition, he pointed out some subtle nuances including striations in some of the stones that are apparently fossilized worm feces! He also shared that a geologist once discussed them with him and while discussing how old they were, asked about his belief in the Bible before giving an answer. Her concern was that if Bill was an Evangelical, he wouldn't be able to fathom the true age of the fossils, which is easily older than the 5,000 years the Bible claims the Earth is.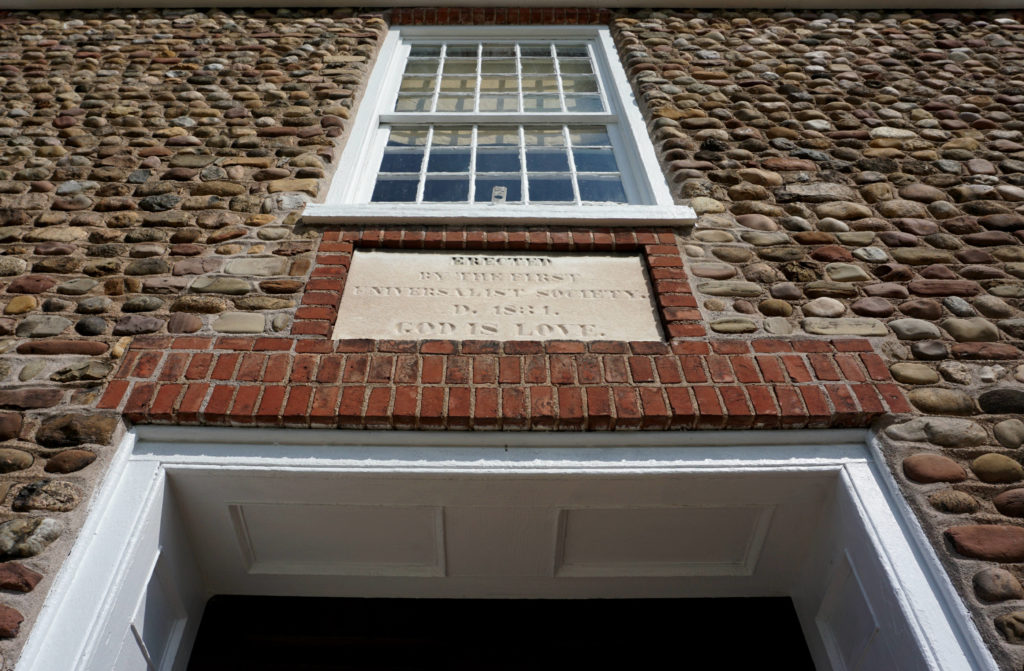 Walking in the front door of the church places you in a narthex like gathering area flanked by a staircase on each side leading to the upstairs balconies, and a few simple decorations like the original candle holders and their soot guards. The other noteworthy item in this area is a small unfinished room under the stairwell barely larger than a coat closet with a removable commode that at this point, thankfully, is only for decoration.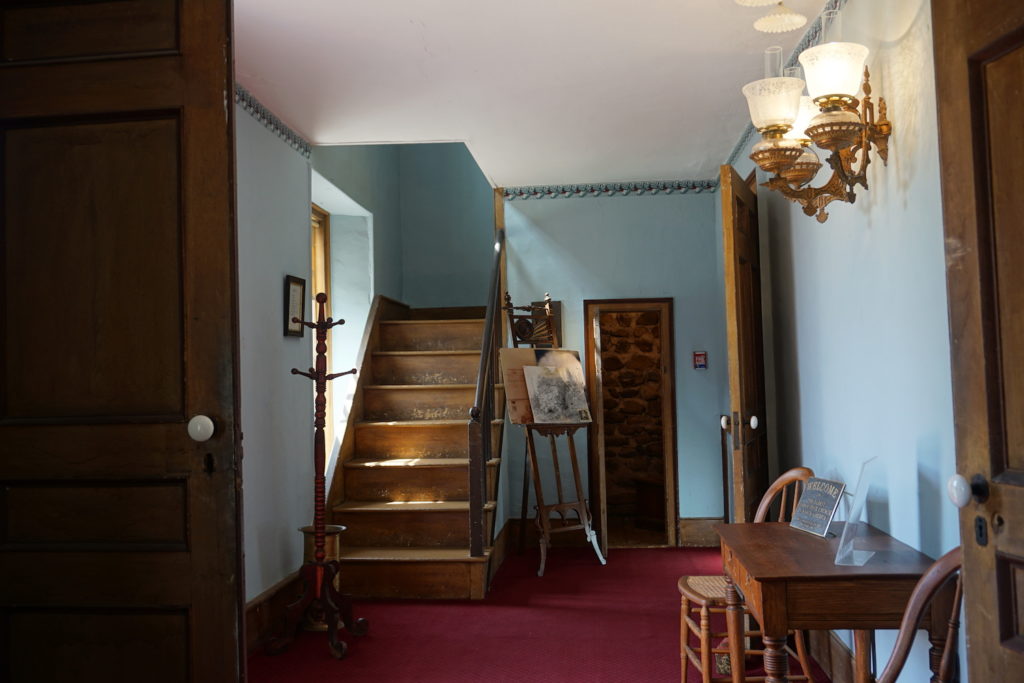 There are two doors from the narthex leading in to the sanctuary, and each door extends through the room as an aisle with pews on each side and in the middle. Typically when walking in to a sanctuary the altar is at the very opposite side of the room, so that the eye is immediately drawn to it. The Universalists wanted to be as radical as they could, so they placed their altar on the first wall. This of course meant if you were late to church, the entire congregation was watching you! A stove pipe heating system was used, and that's still not only in place, but VERY hard to miss. Unfortunately, it couldn't contend with Upstate NY winters, and the congregation also used foot warmers that are basically iron boxes where someone could place coals, and you could set it at your feet–there is still one of them to check out. Upstairs there is a balcony on each side and a small organ in the middle that is still used for some events. There are also a couple not-original-at-all air conditioners. The church still is used for quite a few weddings each year, and in the summer the cobblestone building benefits quite nicely from pumping in some cold air.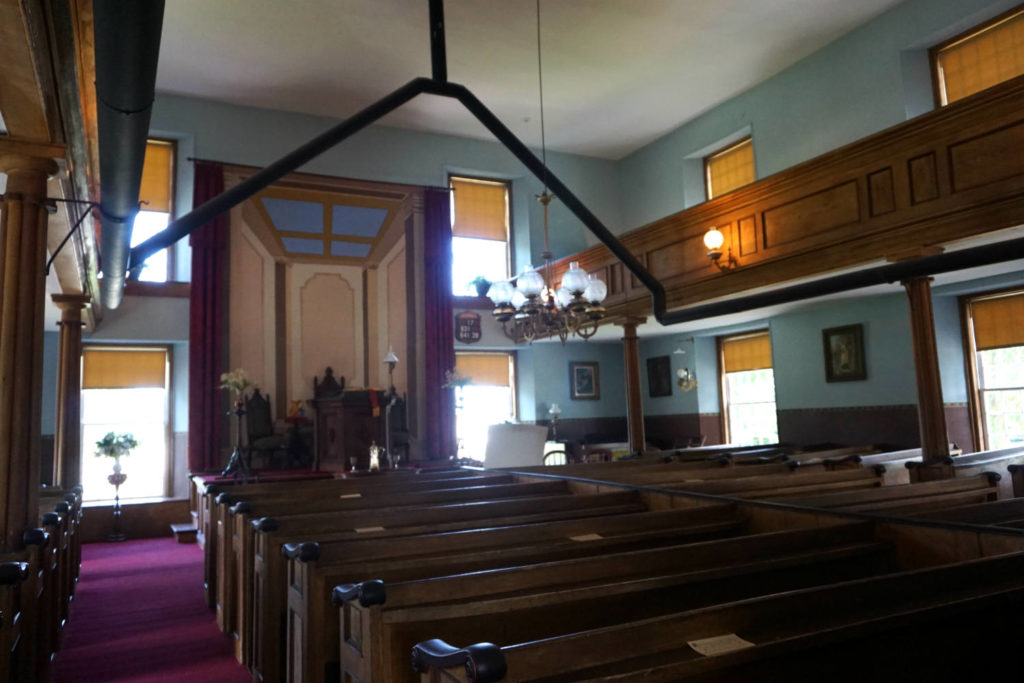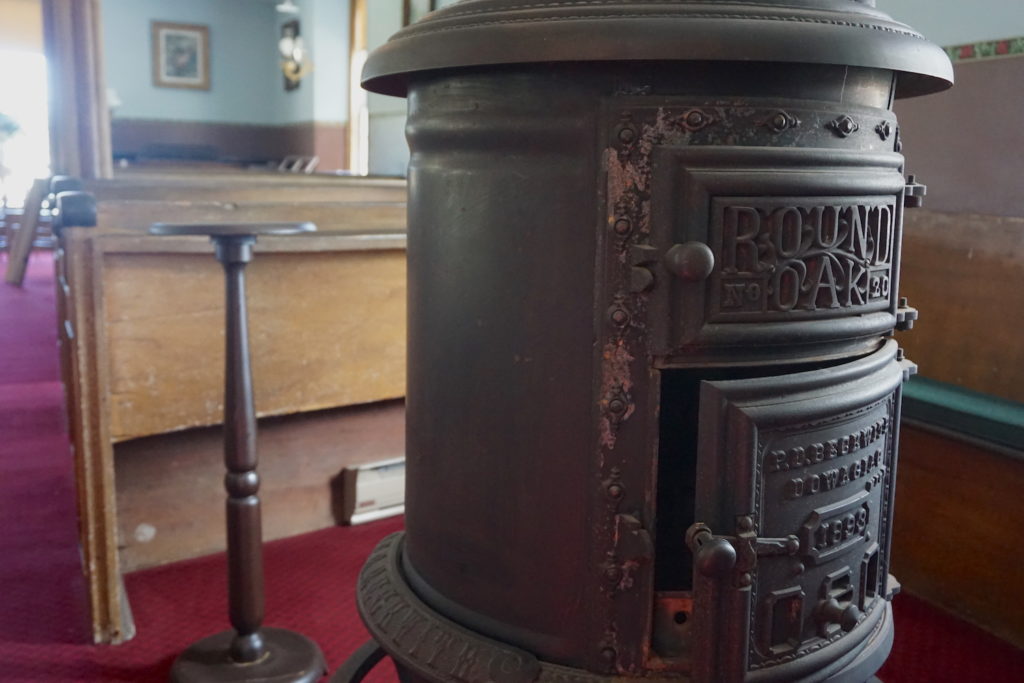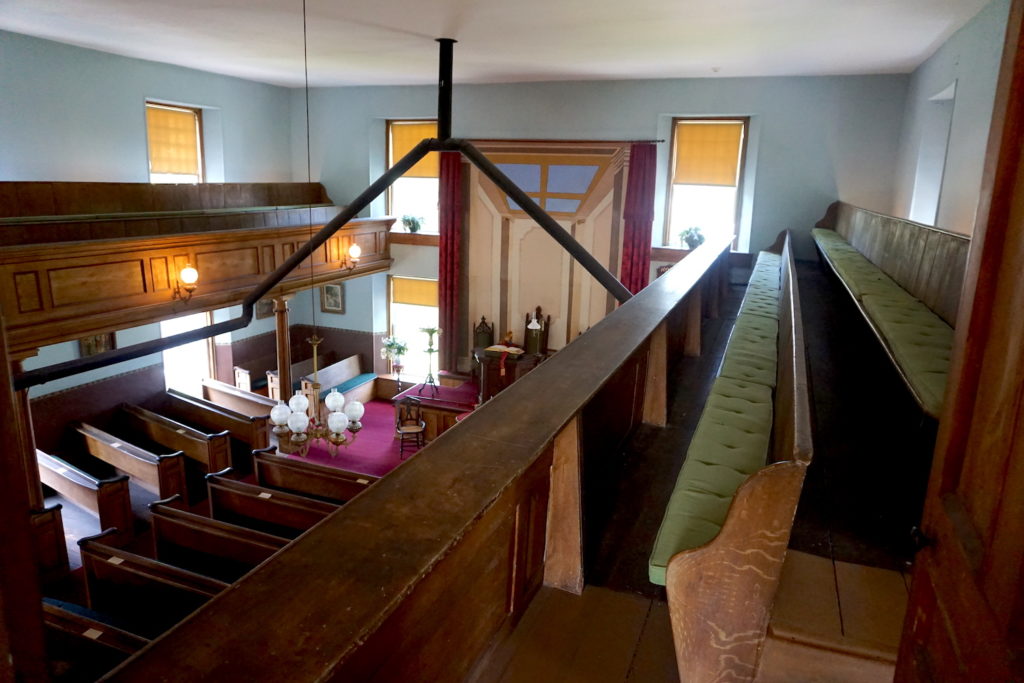 Once Pullman, a member of the congregation before moving to Chicago, built his church in Albion, the Cobblestone Church wasn't as needed. Due to some interesting financial snafus, the church couldn't actually be sold and it had to remain in use, though it wasn't legally determined how often. So, a few times a year the church would be reopened and a service would take place.  The story sort of eludes me now, and I can't find it anywhere online, but soon thereafter, the Presbyterians bought it and switched the pews around to face the 'correct' way. After a number of years, they too outgrew the space and it sat unattended until becoming the museum it is today. [Edit 3/19/13: The story eludes me because it doesn't exist! I was a bit confused here on this last part and mixed up a couple stories. The Universalists owned this church from the time they built it until the time they turned it over to the Cobblestone Society. They were somewhat inactive in 1860's, but in the 1870's they returned and did make some renovations that included turning the pews around to face the other way. There were a few other denominations such as the Presbyterians that used the same practice of having the pews reversed, but I was wrong about them ever owning the property.]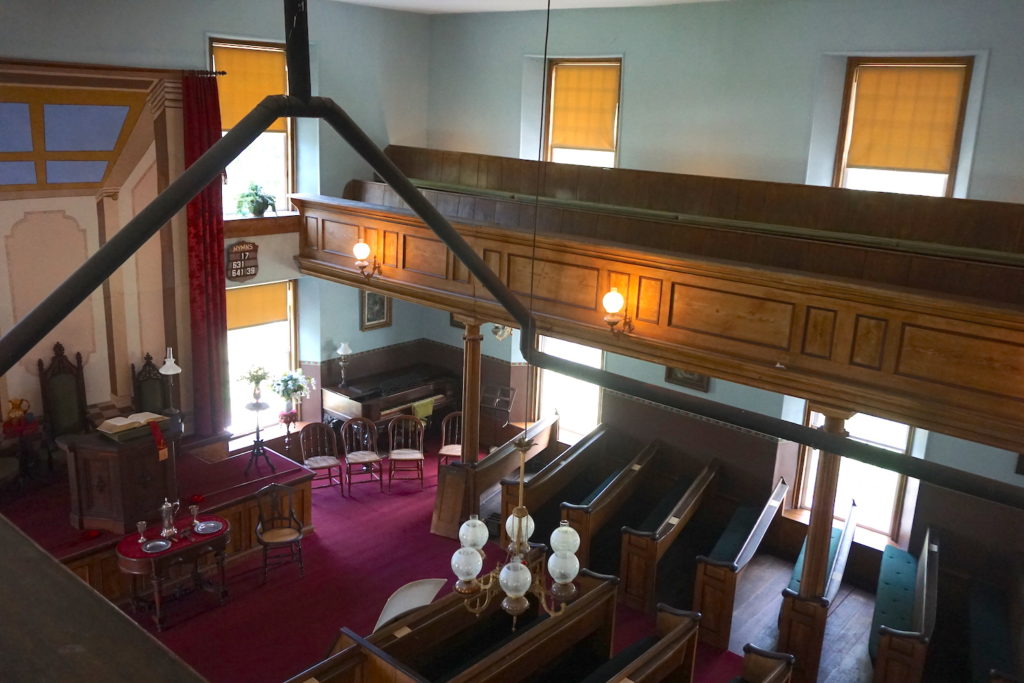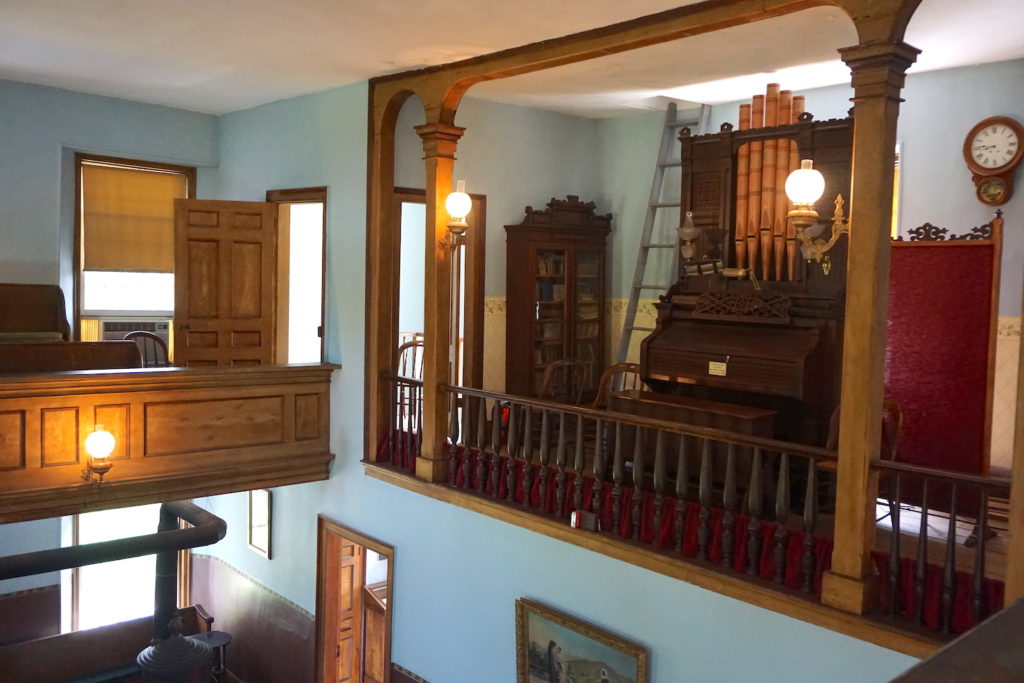 The Cobblestone Society was formed to preserve the building, including the other historic buildings that have been moved on site for a small historical compound/museum, and to educate any and all who are interested in seeing and learning more about the buildings. Most of the places we visit are just as open to anyone else as they are to us (though make no mistake, lining up all the "access" we get is a LOT of work!), but this particular tour is very accessible, and worth going to check out one of their public tours. I can't guarantee you'll get to see Bill, but I can guarantee you'll get to see an incredible piece of religious, architectural, and Upstate NY history.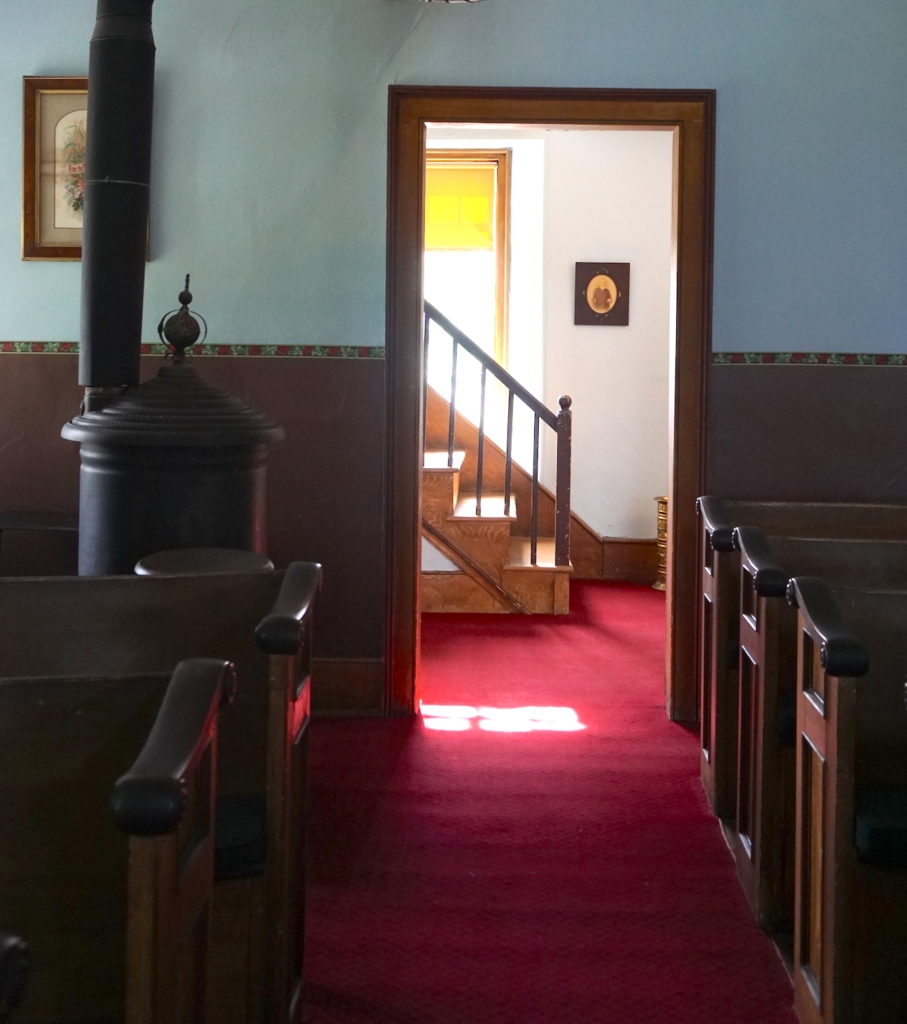 If you'd like to visit yourself and see a pretty spectacular piece of history in person, you can find their hours here: Hours & Admissions.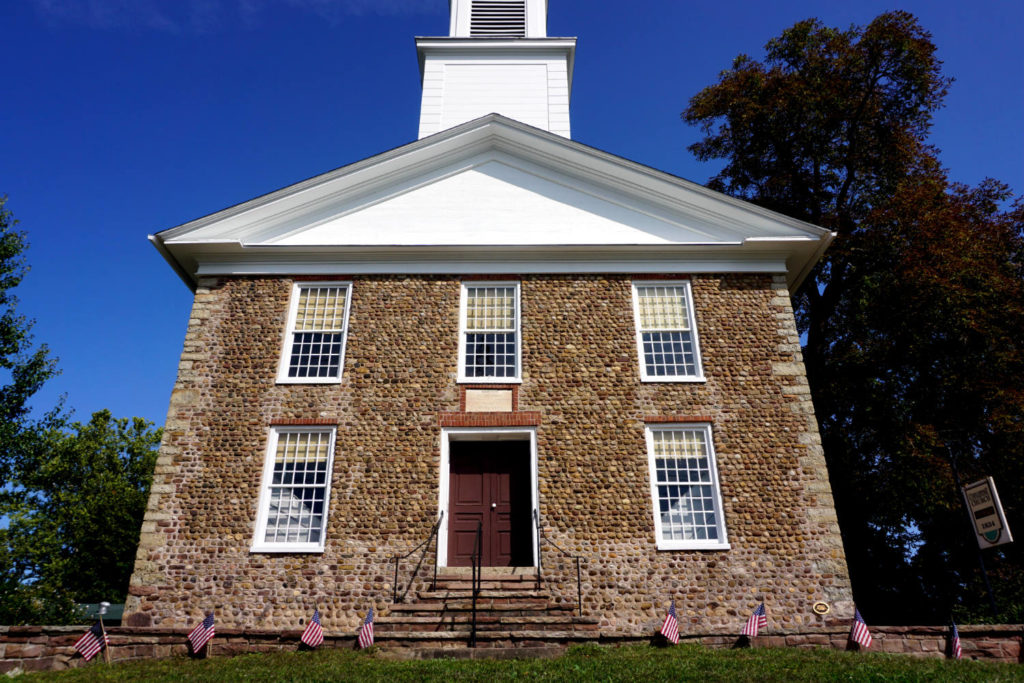 This post previously appeared on www.ExploringTheBurnedOverDistrict.com