by Chris Clemens
Friend: "Whatcha up to this weekend?"
Me: "I'm going to Cuba on Saturday, actually.
Friend: "That's awesome!! Get the trip in before Trump cancels your authorization to visit."
After clearing up the confusion that there is a town in Allegany County by the name of Cuba, she asked what there was to do. I rambled off a few quick items that were on my itinerary and she said, "That's crazy. I've never even heard of it."
And, that's probably not uncommon for many of the small towns in the Southern Tier.
But, scattered among the green, rolling hills and grey, winding highways in that part of the state exist pockets of vibrant, cohesive communities with amazing stories to share. I recently went to Cuba and discovered its story.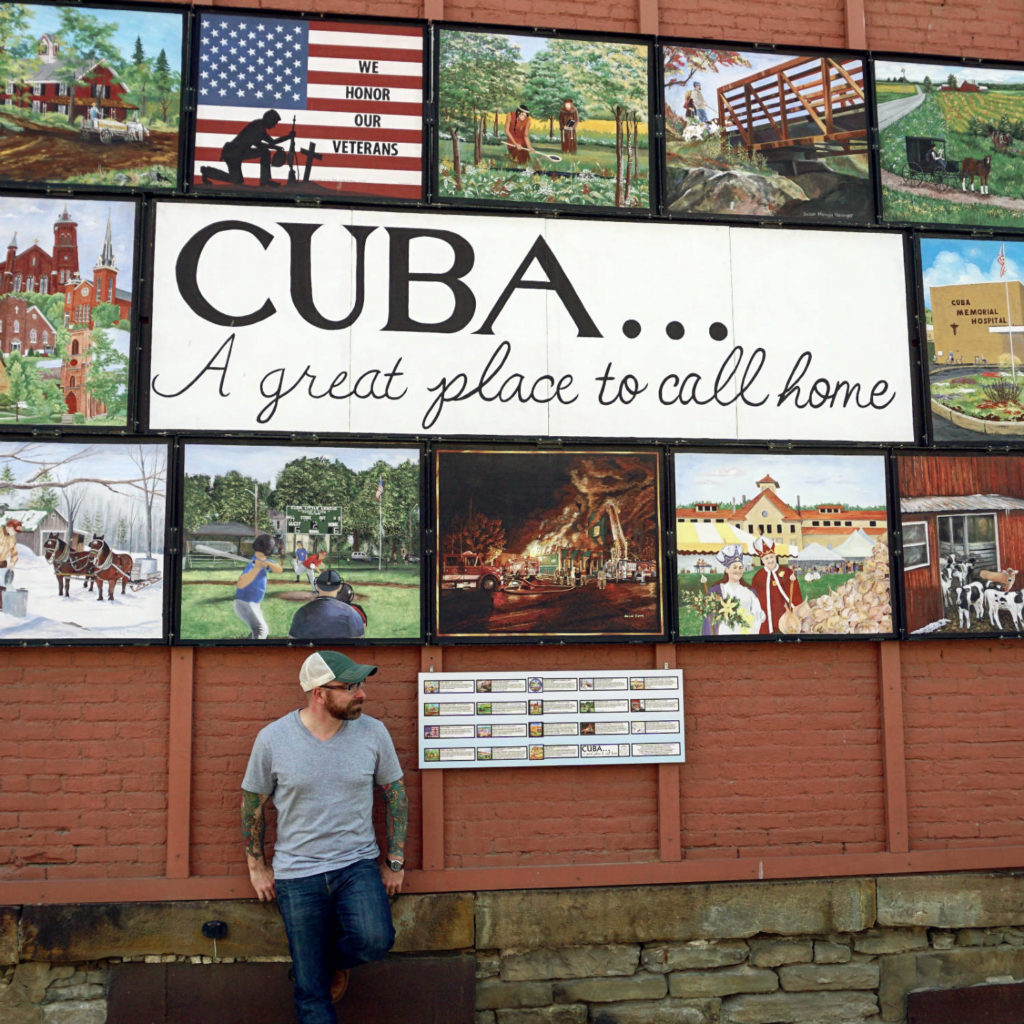 History of Cuba, NY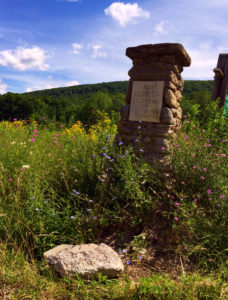 Even before Cuba was pinned on a New York State map, the land was making history. In 1627 a Franciscan Missionary by the name of Joseph de la Roche Daillon discovered oil seeping from a spring here. It would be the first discovery of oil in the entire United States. The priest would go on to become one of the first important names in Western New York's history. Even St. Bonaventure University has a building named after him!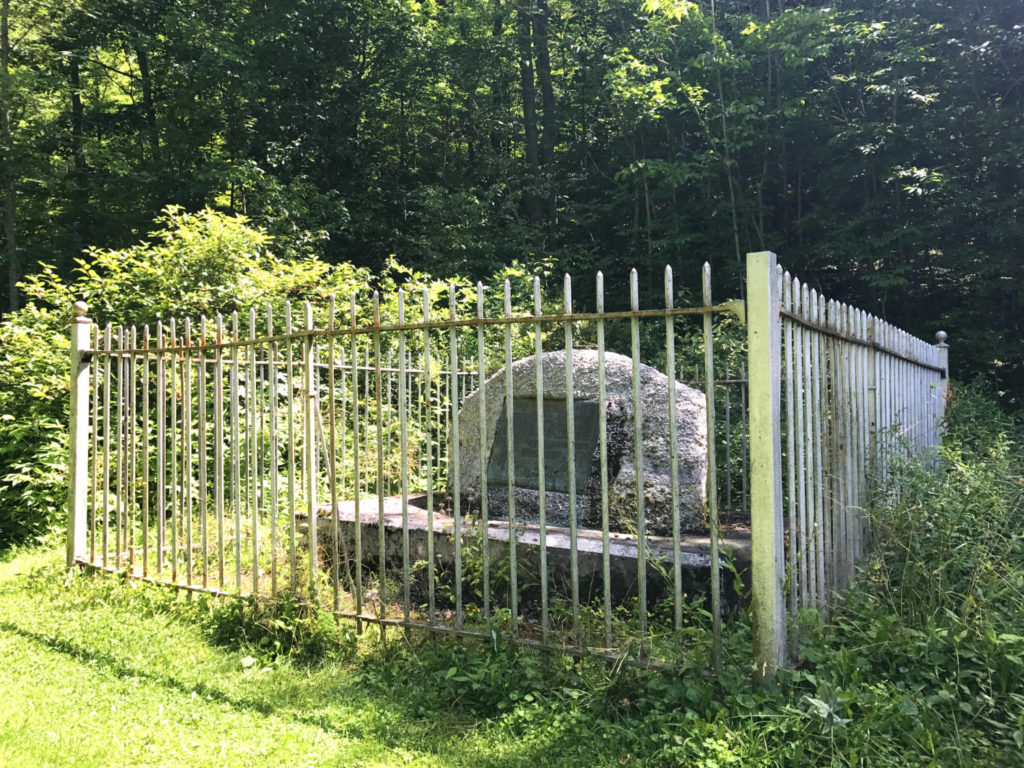 When Cuba was first officially formed in 1822 from some land snipped from neighboring Friendship, the name was chosen by the surveyor for the state during that time. Simon DeWitt liked the Roman meaning for Cuba that meant "Protector of the Young". So, despite being surrounded by towns with Spanish etymology like Bolivar and Salamanca, there's no connection to the island south of Miami.
Some of Cuba's richest history began in 1871 when Ackerly, Sill, and Co. became the first cheesemaker in the region. Soon thereafter, cheese-makers starting popping up literally every few miles. Cheese production in the town became so prevalent that during the last part of the 19th century, it was known as the Cheese Capital of the World. In fact, Cuba even once was home to a cow who held the world record for most milk produced in a single day. Ironically, that record was later broken by a cow in Cuba (the one with cigars).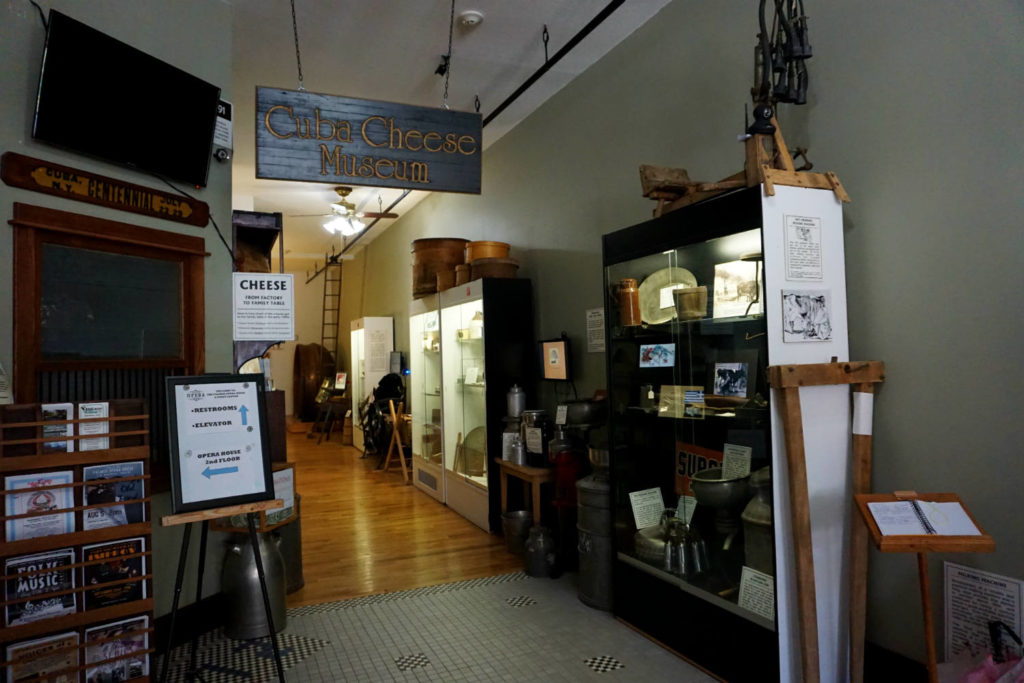 Today
Like many Upstate towns, Cuba experienced an economic tumble. When the Palmer Opera House on Main Street experienced a roof collapse in 2001, some aerial photos were done to document the damage. Those photos show just a few cars parked in a two block stretch. At that time, nearly every single store front was empty. Any entrepreneur who dared attempt a run at opening a business quickly found it wasn't worth it.
Rather than a damaged roof becoming an added thorn in the side of the community, it became a saving grace. That damaged roof has become the pillar of Cuba's rebirth.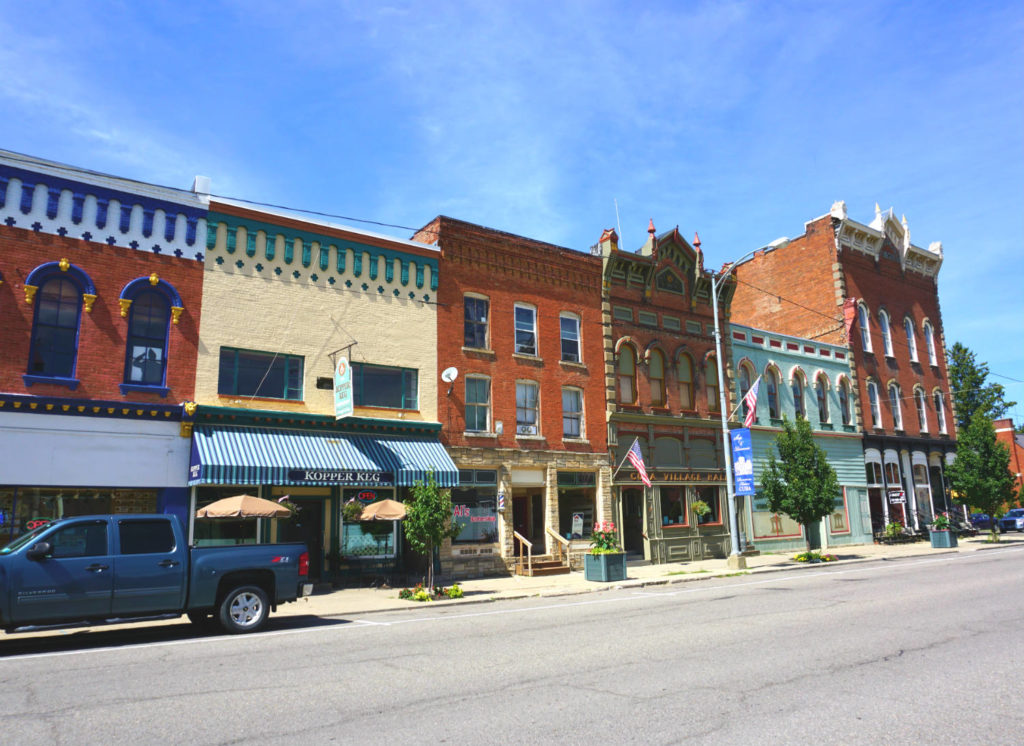 Volunteers began arranging efforts to write grants and raise money. More volunteers said "Hey, I can help do the electrical work" while others said, "I can paint!" Community members who had lived in the town their entire lives committed themselves to making the Palmer Opera House a central focus of their Main Street rebirth. Guess what happened?
People started visiting Main Street again.
With the reopening of the Palmer Opera House came events like concerts and comedy nights. A coffee shop opened next door, and then a small boutique gift shop next to that. Then, an antique shop next to that. The foyer of the opera house now has a small space selling local, homemade fudge. People were opening stores in the community that they directly had a hand in rebuilding.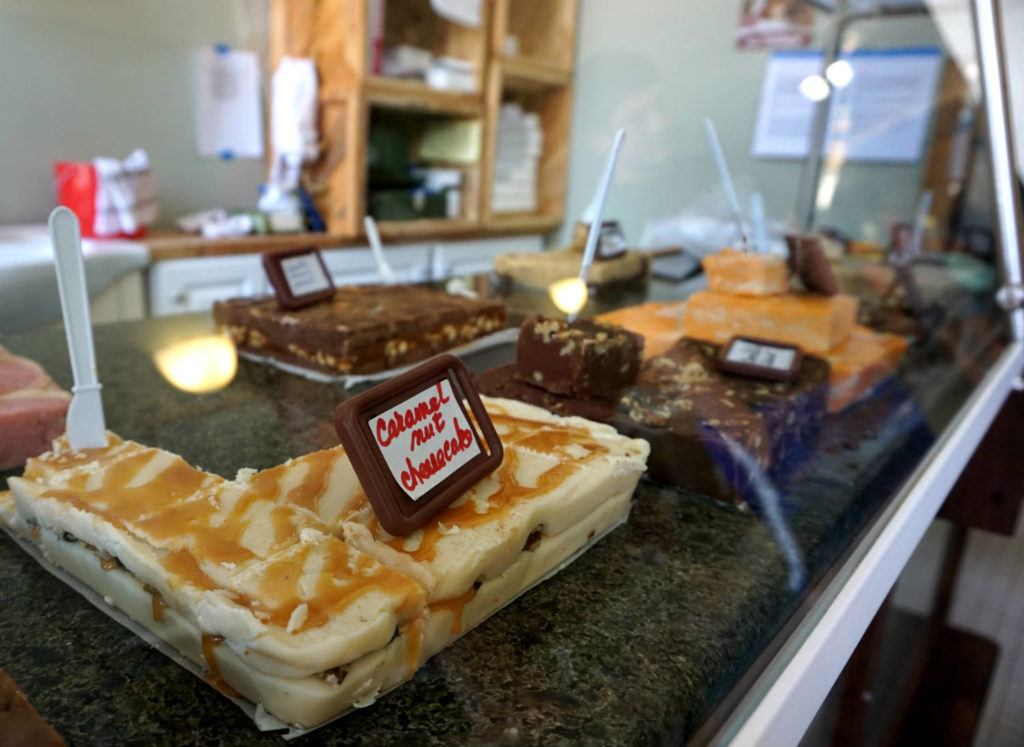 Today, there are only a small handful of empty storefronts and Main Street is often lined with cars.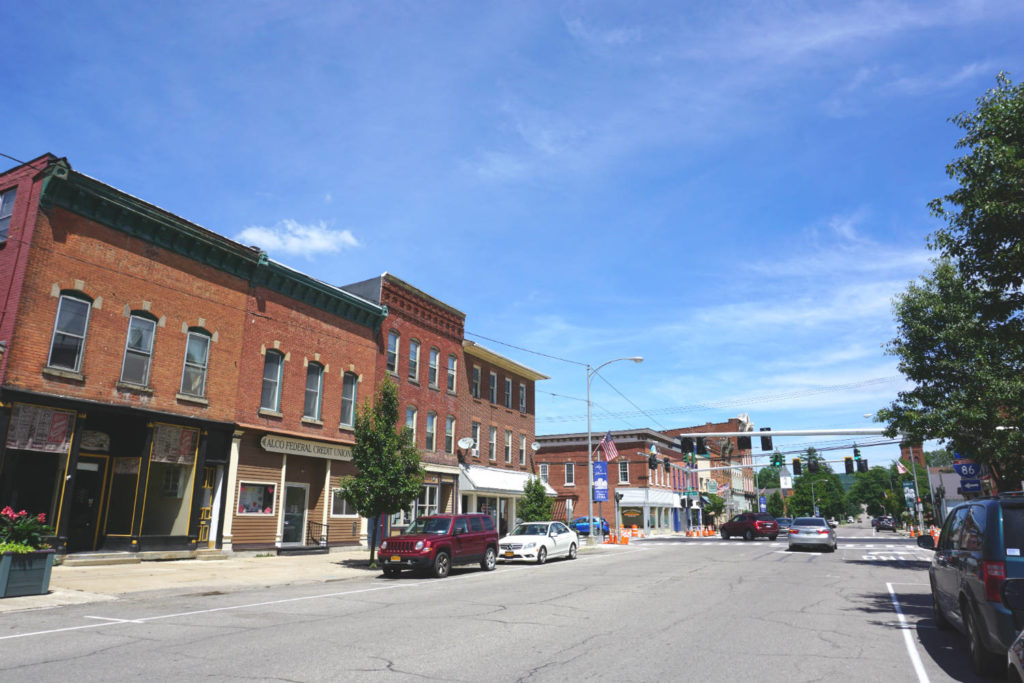 What To See
My tour for the day began at Empire City Farms, also known as McKinney Stables, and more commonly known as the "Block Barn". Privately owned by a passionate preservationist, Bonnie Blair, the unique horse stables were built in 1906. She told me,
New York City pawnbroker, William Simpson, Jr., had farms all over the region. One year, a fire broke out in one of the barns and he lost a number of his prized colts. He vowed to build a structure impervious to fire, and after ten years of construction, the entirely cement stables was finished in 1906.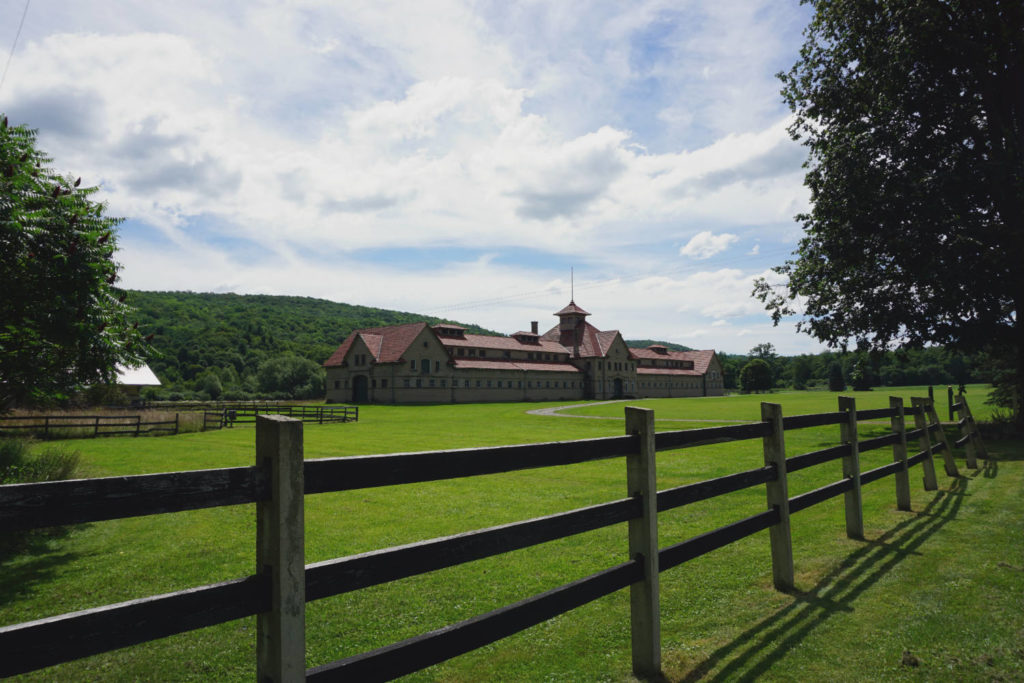 Though the stables are private property, Bonnie does open the building to visitors, but care should be taken to arrange in advance. However, the annual Cuba Garlic Festival just happens to take place on the grounds of the stables, and she offers tours during the festival. If you're looking to see inside the Block Barn, I recommend you hit up the festival in mid-September.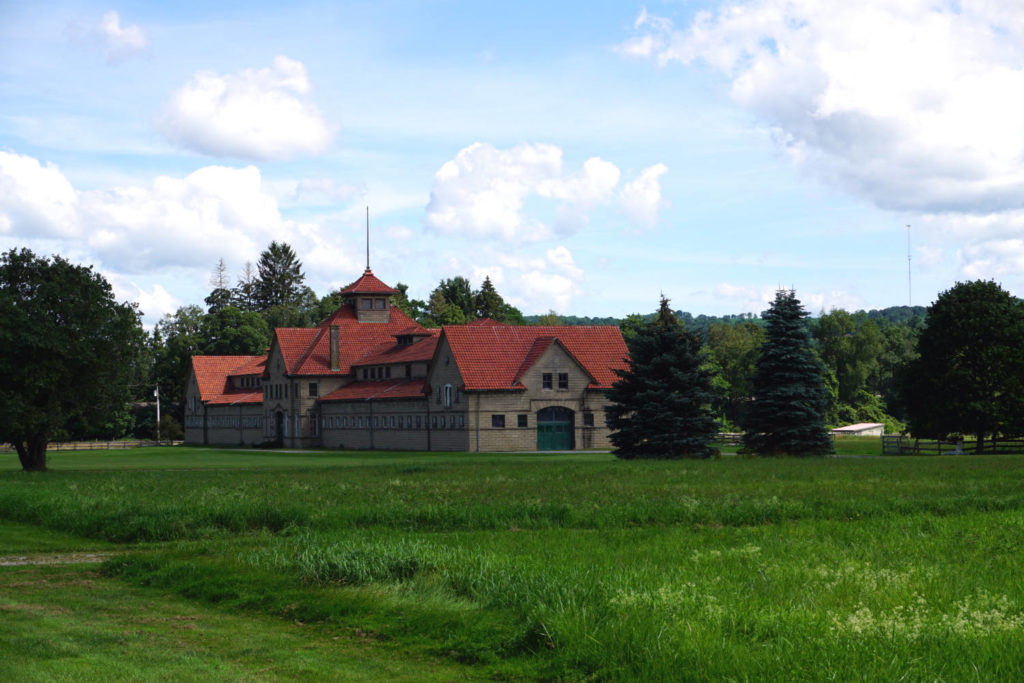 In 1858, the Oil Creek Reservoir was completed to help maintain water levels in the Genesee Valley Canal. When the canal was sold off and converted to a railroad, the standing lake remained. Today, it's home to a close-knit community of residents with homes along the shoreline. Restaurants and marinas dot the edges of the lake while recreational boaters sail New York's largest man-made lake. Though there isn't a ton of public access to the lake shore, the north end has a great little park with a perfect spot to drop in your kayak!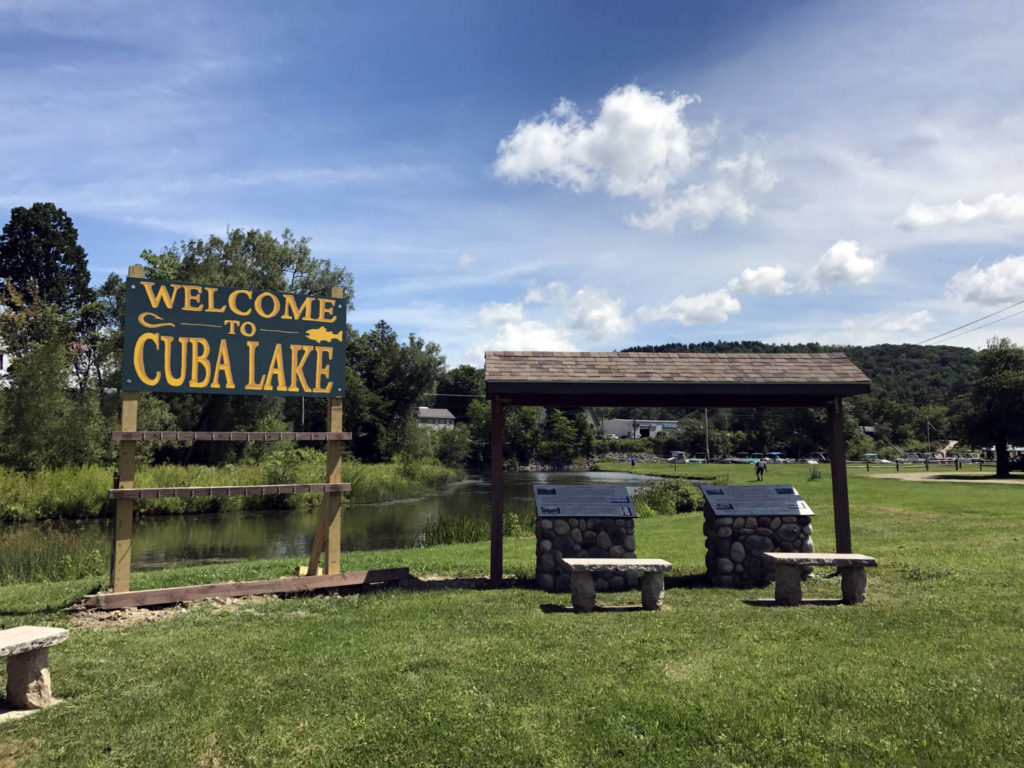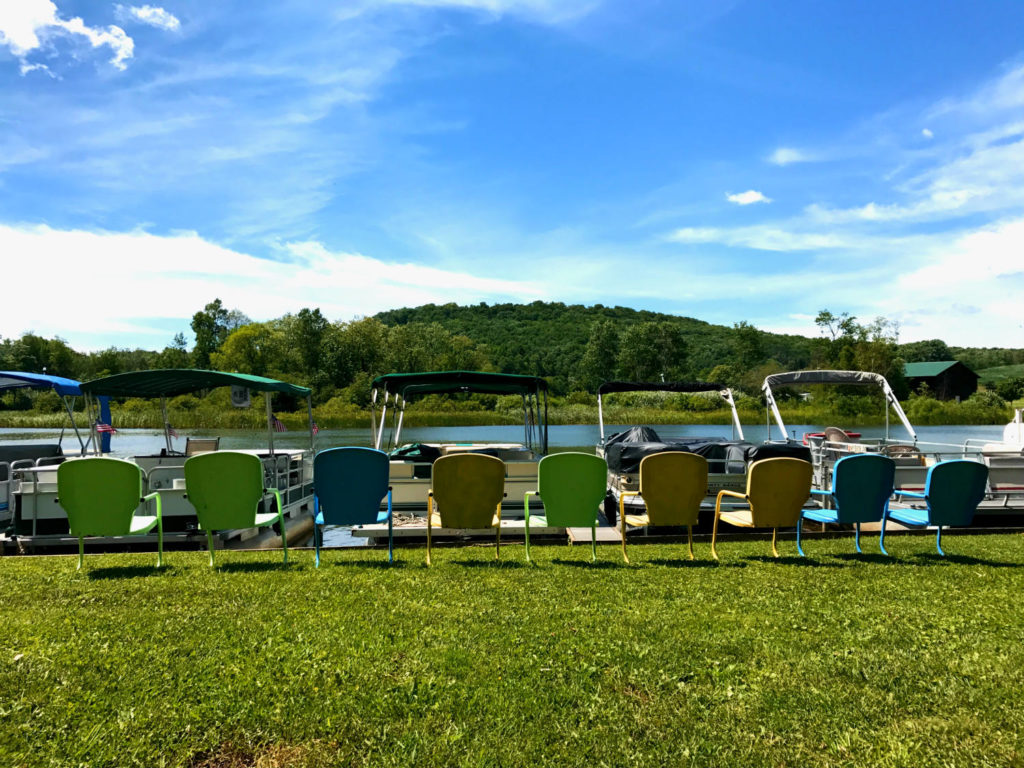 Though most of the original cheese makers from the 1800's have long passed on, the Cuba Cheese Shoppe has become a bit of an icon to the Southern Tier. With a long line of their own cheeses, they also carry jams, pickled-things, unique snacks and a whole bunch of other products from around the world. If you've never had Cuba Cheese Shoppe's cheese curd, can you even say you've lived??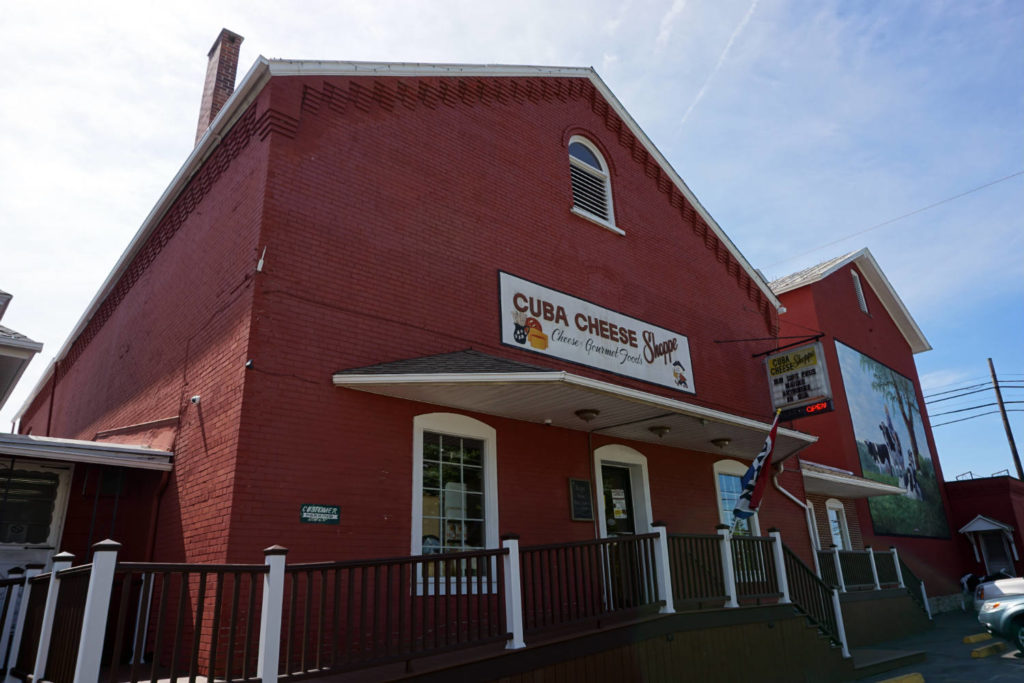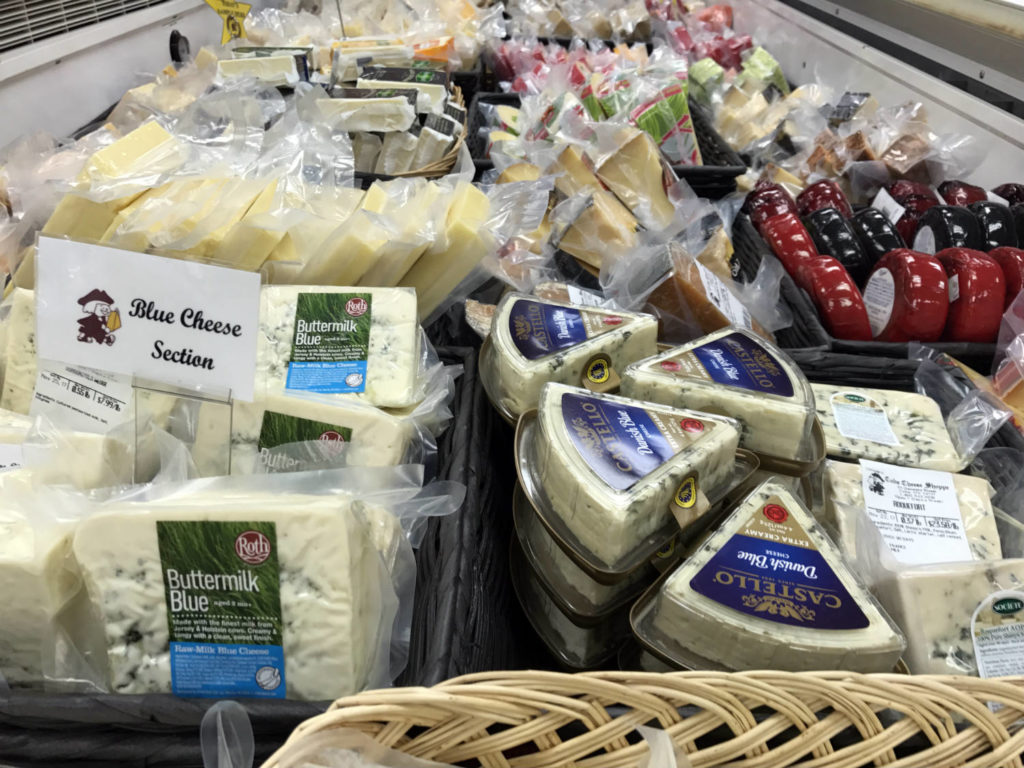 Cuba's Main Street has a string of shops like gift boutiques and antique markets. But among all of those is the Palmer Opera House which is open for tours. To truly get a sense of how cheese played a role in the history of the town, on the first floor of the opera house is a cheese museum featuring artifacts from the region's dairy history.
You probably can't miss it, but across from the opera house is a 150 foot flag pole, believed to be the tallest standalone flag pole in the eastern United States.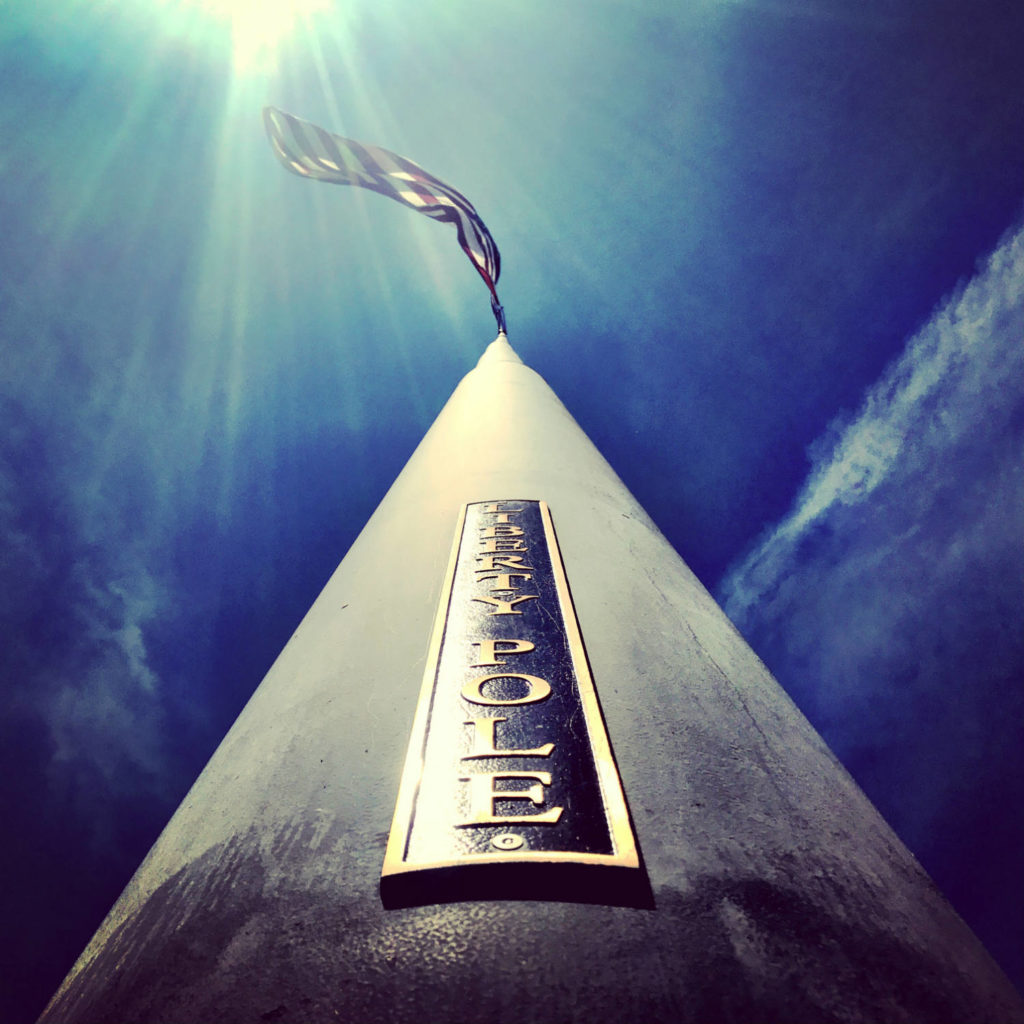 Another thing I noticed while wandering around downtown is how beautifully ornate many of the homes are. In the 1800's, architects used a lot of really wonderful ornamentation in their builds, and the residents of Cuba have done quite well in maintaining the aesthetic!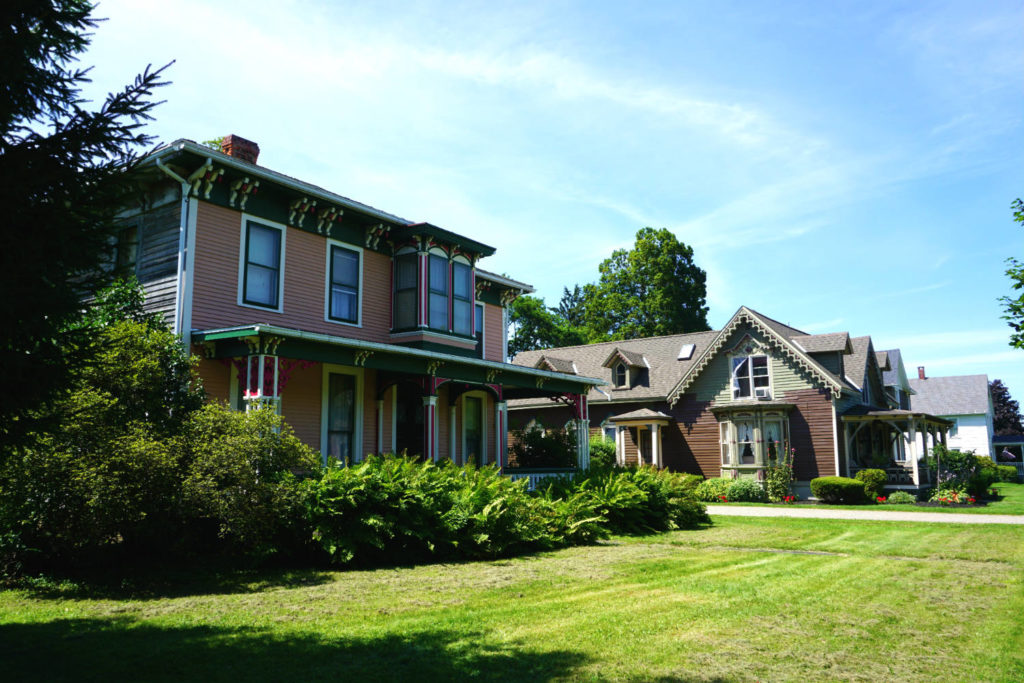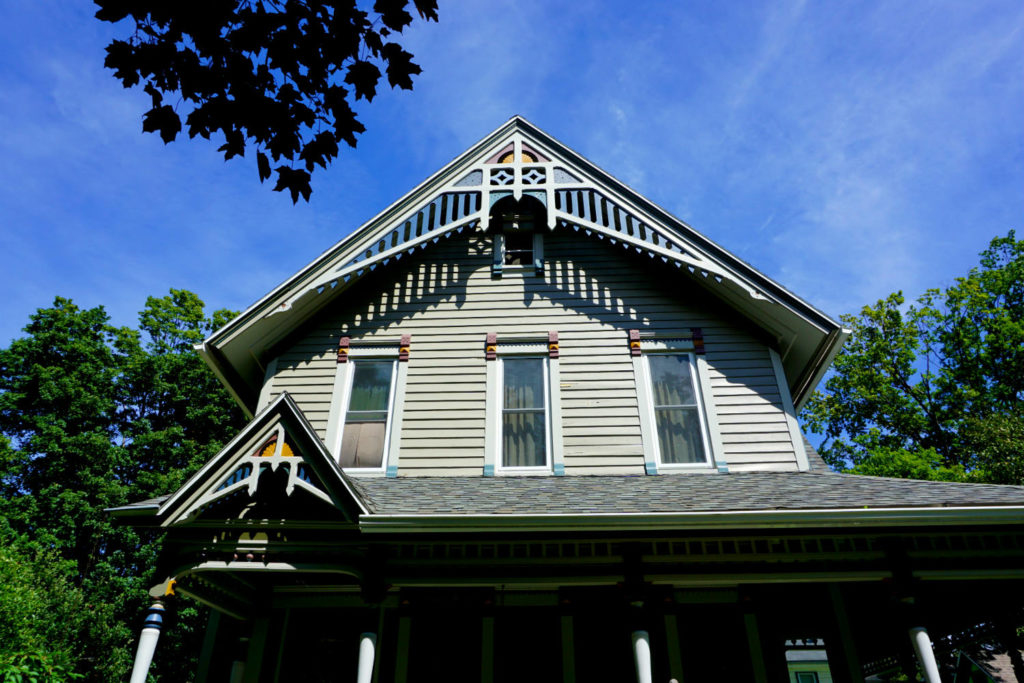 What To Eat
There are a number of great little eateries in the town, though admittedly, I didn't have an opportunity to try them all! I ate Carpie's Grill, a waterside spot with a simple (but solid) menu decorated with South American themes. The appeal here for me was sitting on the edge of the water on a sunny afternoon with boaters coming and going as we wrapped up a casual lunch.






Other spots include the Kopper Keg for casual american-fare, Charlie's Chicken and Treats for drive-in style stuff, Moonwinks for more of a dress-up occasion and a little spot on Main Street for BBQ fare. You guys know coffee is important to me, so I was pleased to find that The Perfect Blend Coffeehouse and Eatery brews local Finger Lakes Coffee Roasters and dishes up a great cafe style menu.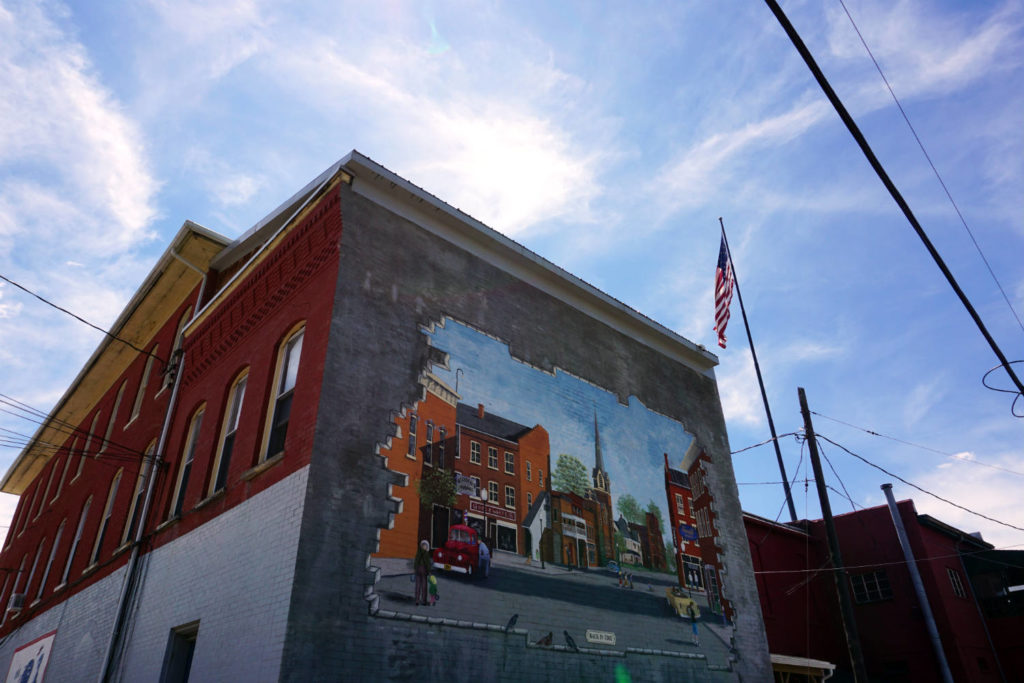 Now, Go Visit
Cuba is one of those towns that is often overlooked and rarely considered for a day trip. But, with the last few years of their Main Street revival coupled with hidden gems like Empire City Farms, the first place oil was ever discovered in the United States, a destination of a cheese shoppe and a whole bunch more, Cuba should be on your short list of spots to checkout the next time you're seeking a small-town adventure.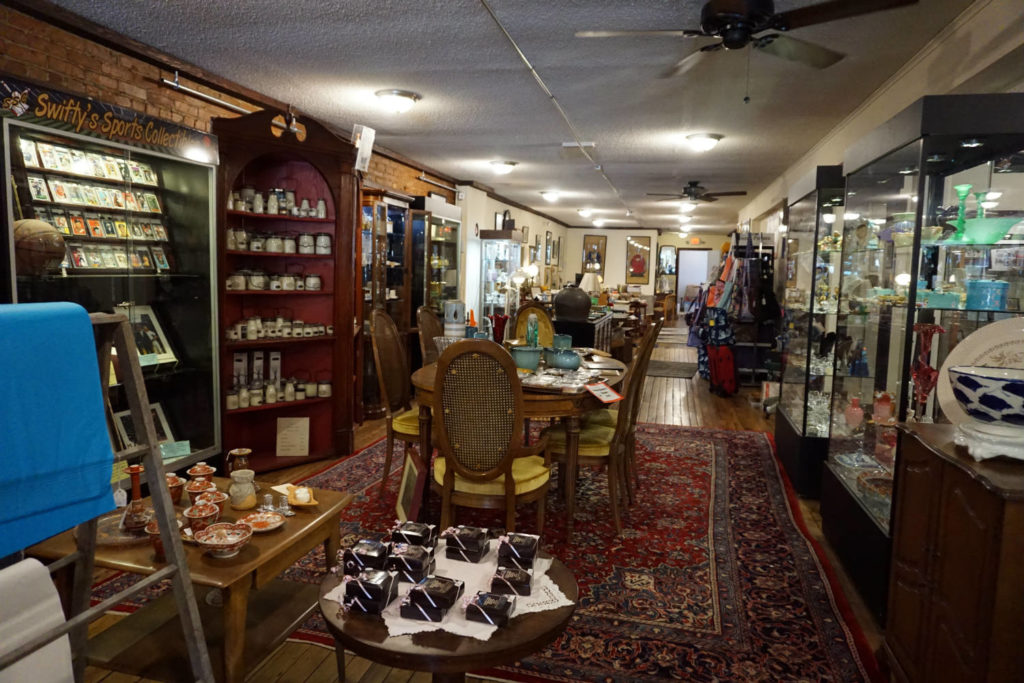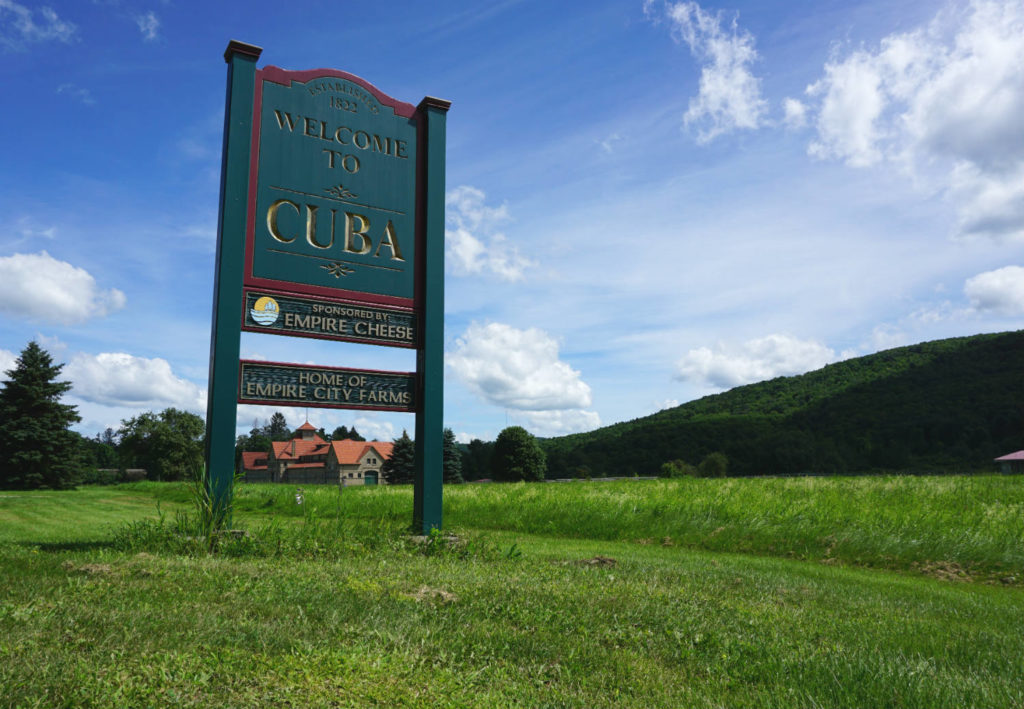 Sources and Additional Reading
Cuba, New York website
Cuba, New York on Facebook
Cuba, New York Chamber of Commerce website
Cuba History on the Cuba Historical Society website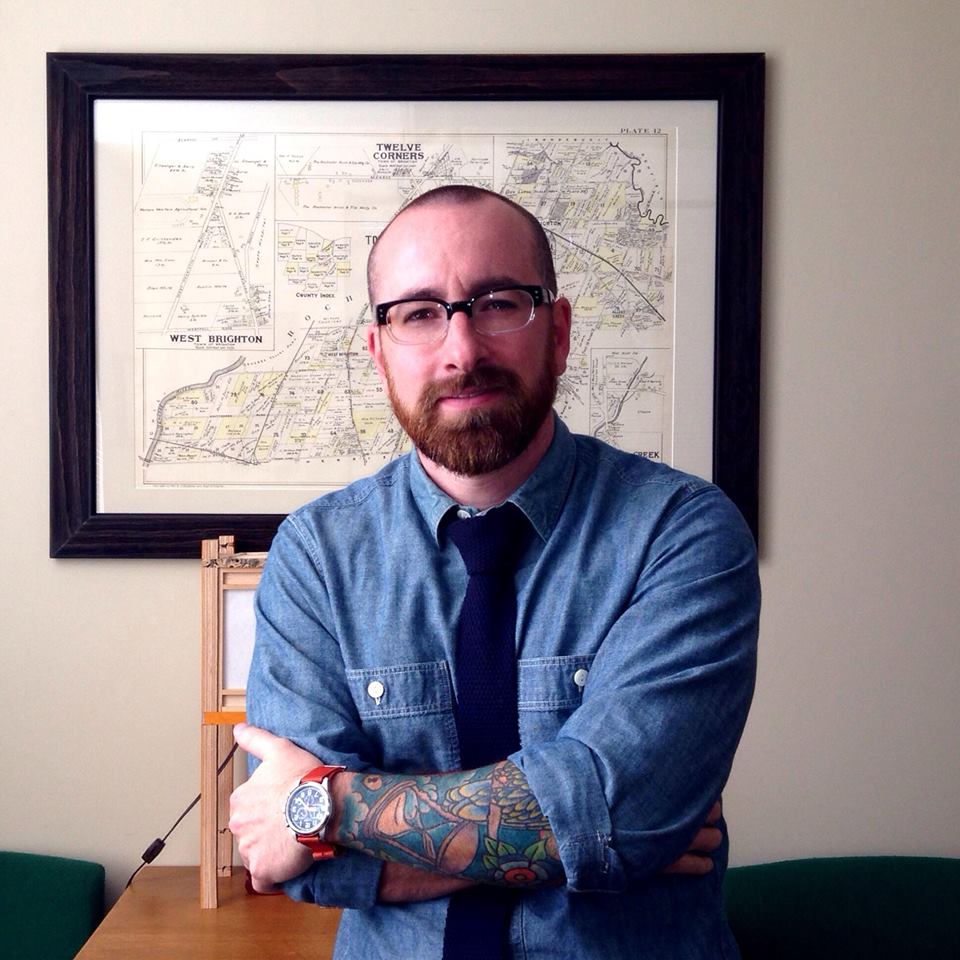 Chris Clemens is the Founder/Publisher of Exploring Upstate. From his hometown in Rochester, he spends as much time as possible connecting with the history, culture, and places that make Upstate New York a land of discovery. Follow him on Twitter at @cpclemens