Panama Rocks Scenic Park in Chautauqua County is the most extensive glacier-cut, ocean-quartz conglomerate in the world. Since 1885, the park has greeted visitors seeking a hiking experience among the magical rock outcroppings. As one of the top-rated destinations in the region, Panama Rocks absolutely belongs on any Upstate New York bucket list.
by Chris Clemens
If we made a list of must-see things in Upstate New York, you can likely already guess what would be up top. Places like Niagara Falls or Howe Caverns and maybe the New York State Fair are iconic attractions known far and wide. Now, were you to dig a little deeper in that list, you'd also find Panama Rocks. In fact, if you talked with some people in western New York, you'd likely hear about Panama Rocks before some of the other classic spots.
Panama Rocks is one of those spots that if you know about it, your eyes light up when it's mentioned. If you grew up in the south west corner of New York, it's likely a place of fond memories. For many families, Panama Rocks is as much an annual summer tradition as Memorial Day parades or Independence Day fireworks.
So, if you're not familiar with Panama Rocks and you're wondering what's so special about it, let's take a hike!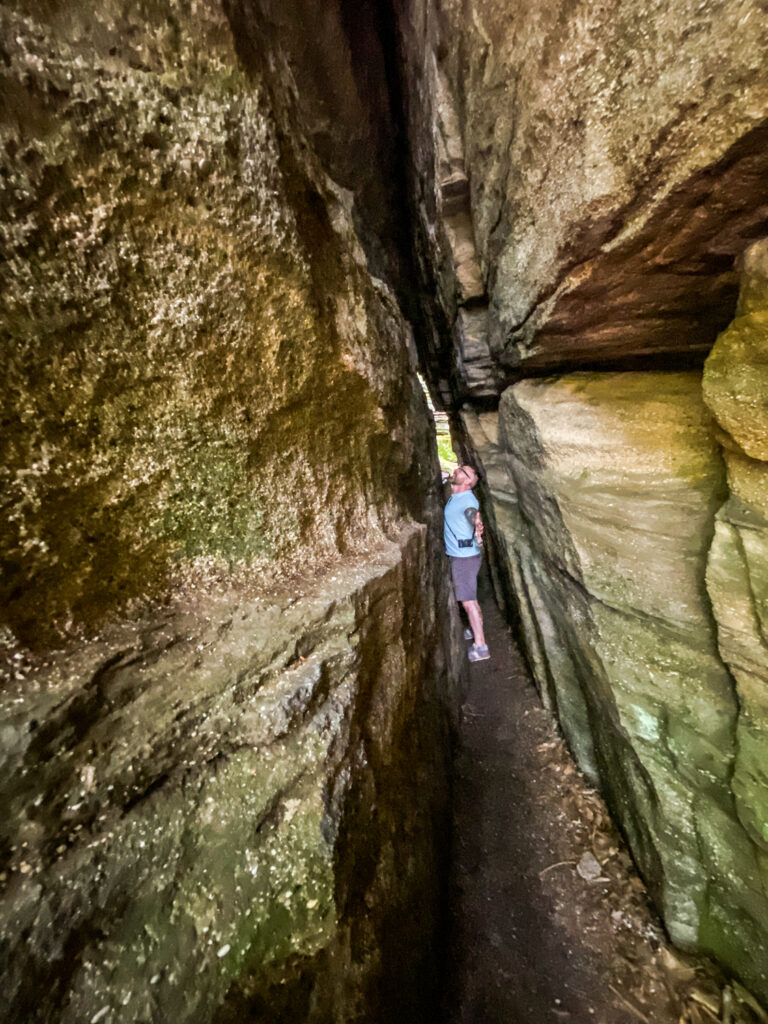 Ancient Geology
Nearly every story in New York begins with geology in the first chapter. In the case of Panama Rocks, the geological history of the region is part and parcel with its majesty.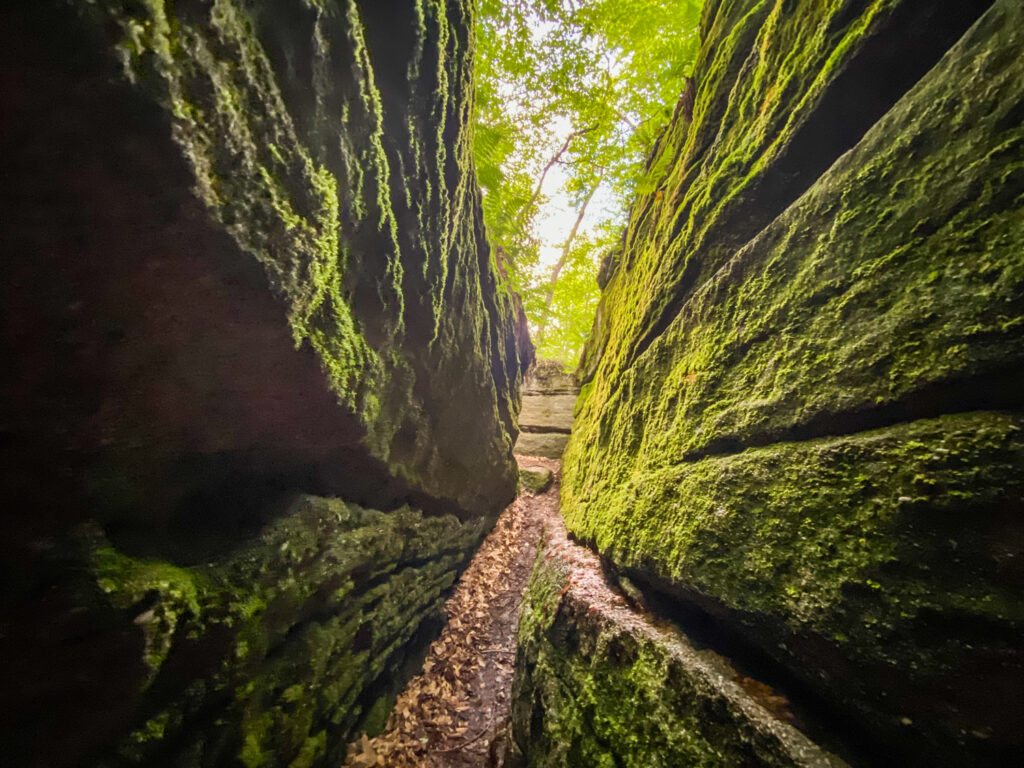 You likely already know that much of the natural beauty in our state resulted from the Ice Age. To sum up 400 million years, there was a huge block of ice covering most of what we presently call New York. That block of ice slowly melted over time. Before it entirely melted though, that ice shifted slowly south. In its wake, the ice formation would scrape the earth and leave formations like the Finger Lakes and Letchworth. While it melted and shifted, it would pick up sediment and drop and drop it elsewhere. The result is one of the most unique geological landscapes you'll find the nation.
(This of course is the most rudimentary explanation of our past you could possibly find. If you're interested in the geological history of New York, I strongly recommend a visit to the Museum of the Earth in Ithaca.)
That means you'll find a different type of rock near Batavia than you will over in Saugerties. The outcroppings in Panama aren't only unique within New York, but unique even for the region.
Panama Rocks is made up of quartz-conglomerate, characterized by perfectly rounded tiny little stones stuck together making one larger rock. Or, in some cases, a gargantuan rock.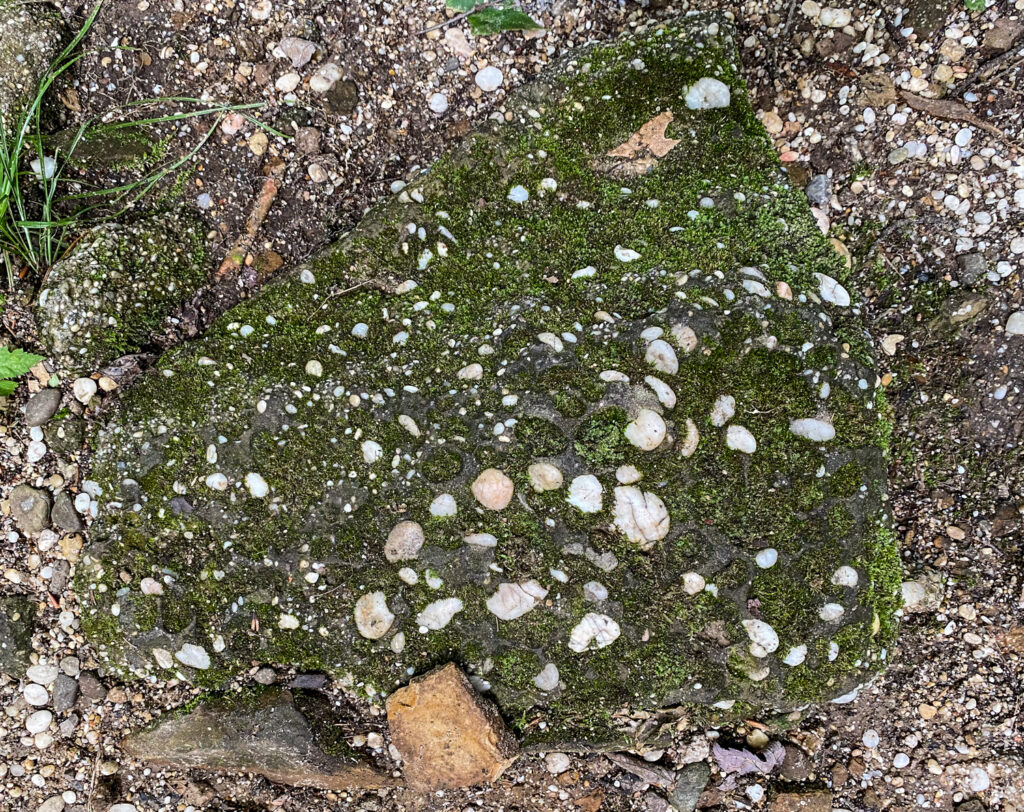 If you're looking for a true education scraping deep into the geology, checkout the explanation on Panama Rocks website.
Panama Rocks Becomes A Park
As a 1-mile trail loops around the largest of the outcroppings, signs not only point the way, but offer some fun education. You'll learn that not only are the rocks here historic, but the founding of the park is, too.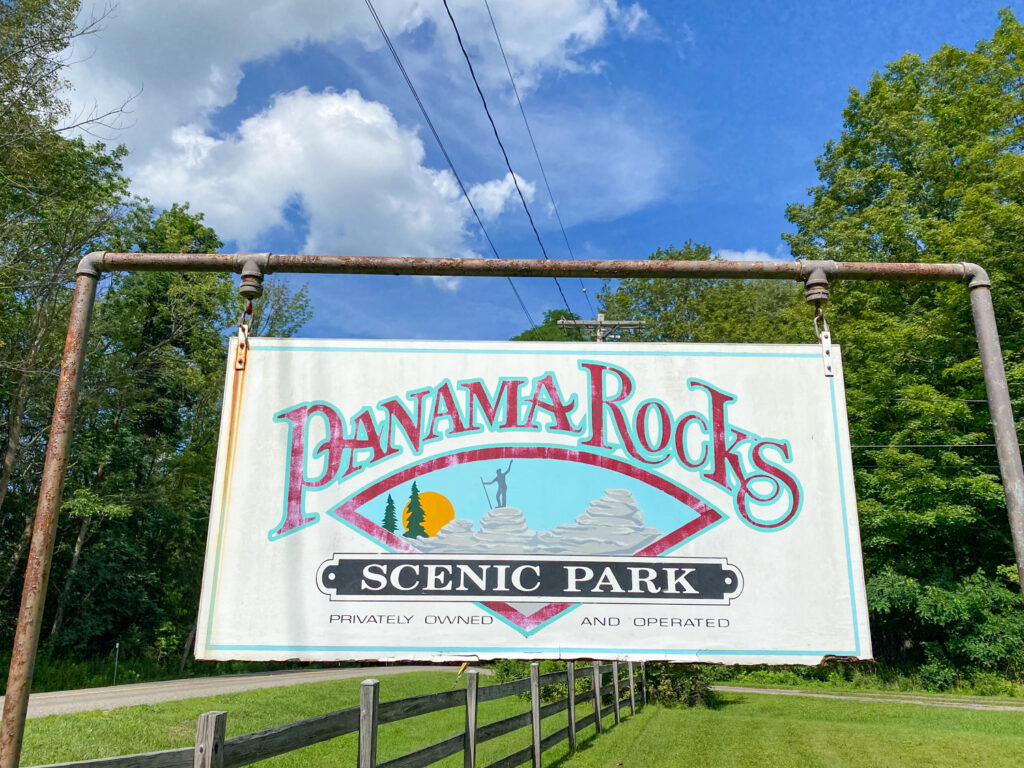 The village of Panama was already incorporated in 1826. By that time nearly everyone in the region was familiar with the rock formations. In fact, some signs on the trail indicate that counterfeiters and robbers used the caves to hideout. Before them, the native tribes spent time among these rocks, even using one of the formations as an oven. It was no secret that there was something special in these woods.
That's why George Hubbard purchased the land in 1885 and officially established the area as a park. That may seem like a run-of-the-mill piece of information, but consider that 1885 is the same year Niagara Falls State Park was established. Niagara Falls was the very first state park formed in the entire United States, so Hubbard's foresight was nearly as incredible as the rock formations.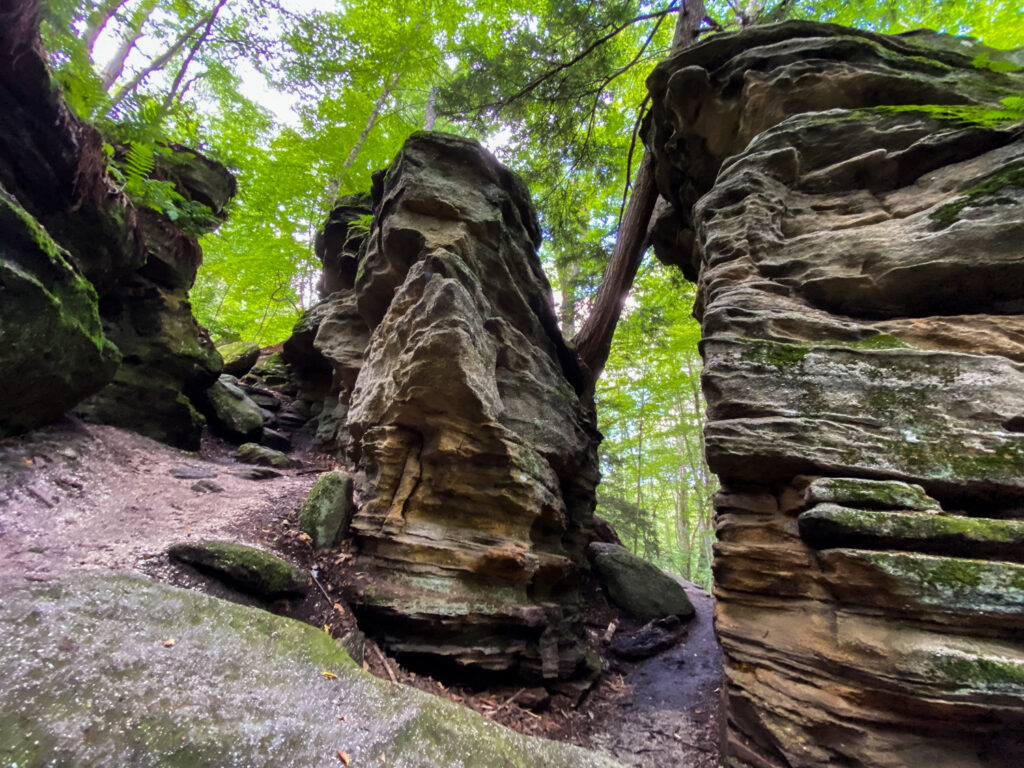 (For a much more in-depth history, visit the Human History page on their website.)
With Hubbard's work solidifying the future legacy of the rocks, it quickly became a destination for folks from all over. During the next 100 years, ownership would change hands, buildings would be constructed, and a festival was even founded.
The most recent ownership change happened in 1979, when Craig and Sandra Weston purchased the park. Today, the Westons still own and operate the park, but its become a family endeavor with their son Jonathan, now the Executive Director.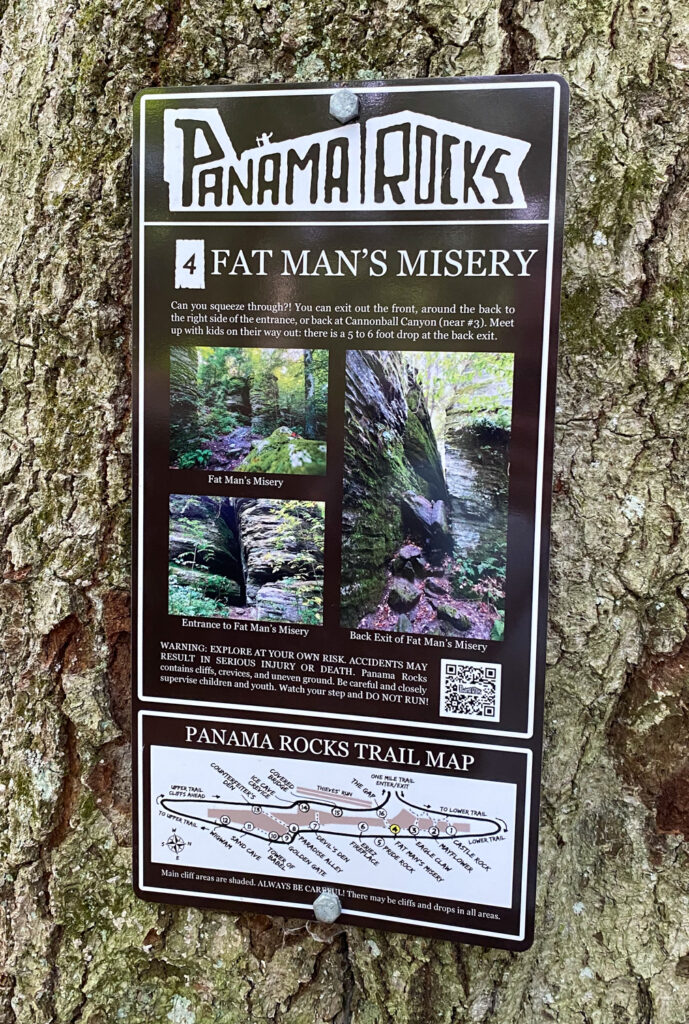 Visiting Panama Rocks
If you're looking for new places to form some new memories, this is a pretty spectacular place to do it! Or, if you're like me and had some vague memories and needed a refresher, it turns out the park is just as cool as an adult as it was to my kid-brain. There's a reason families revisit year after year and in different seasons. The magic of Panama Rocks easily places it among the coolest things in Western New York you could do with a couple hours.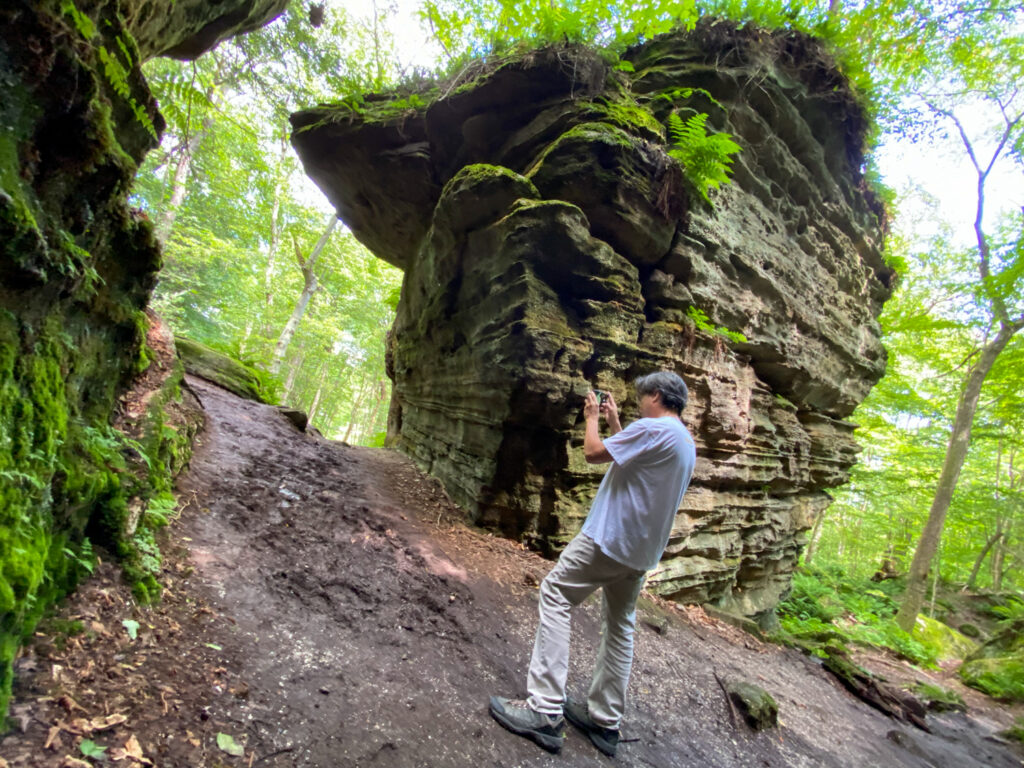 The 1-mile trail loops around the largest of the rock formations. It's a fairly easy walk, but supportive shoes would be a good idea. There's plenty of roots on the paths, and it's been raining, a few spots could be slick. While it's recommended that you go off the trail and play among the rocks, there's a few spots where you'll want to keep small children close to your side.
Note: Without some seriously expensive equipment, seeing the majority of the rock formations is probably not a handicapped accessible experience.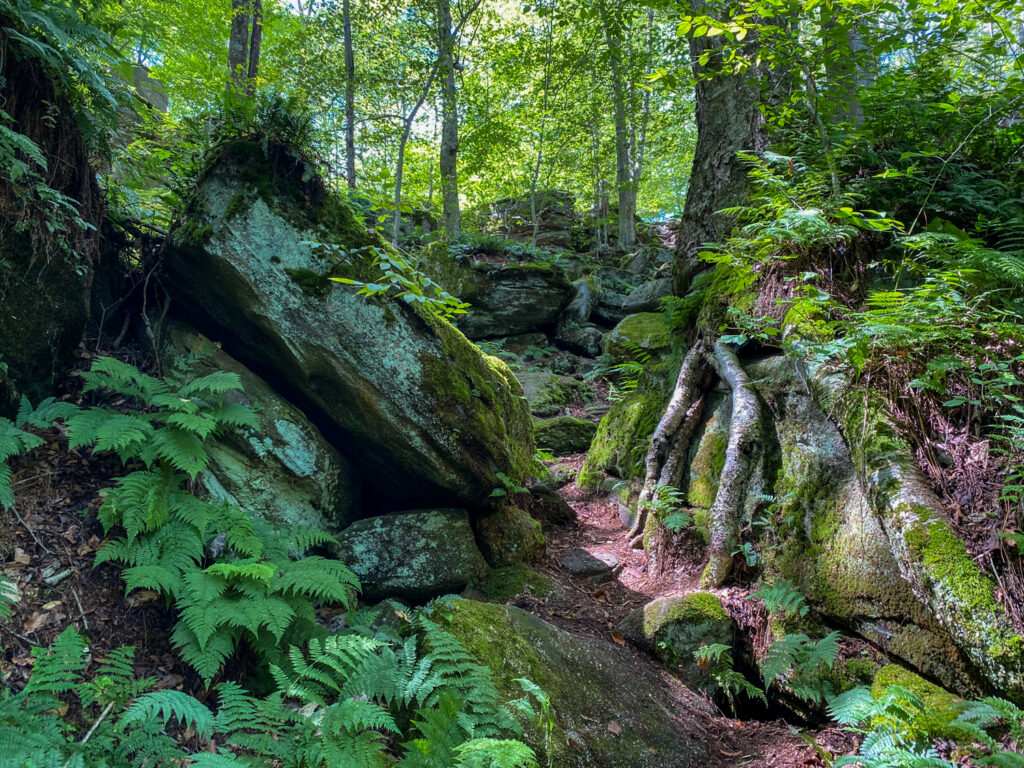 The newest generation at Panama Rocks is looking to continue the tradition of generations past by adding activities and reasons to visit. There's now an ax-throwing area, and they're adding glamping in 2022 for those who want to spend in the night!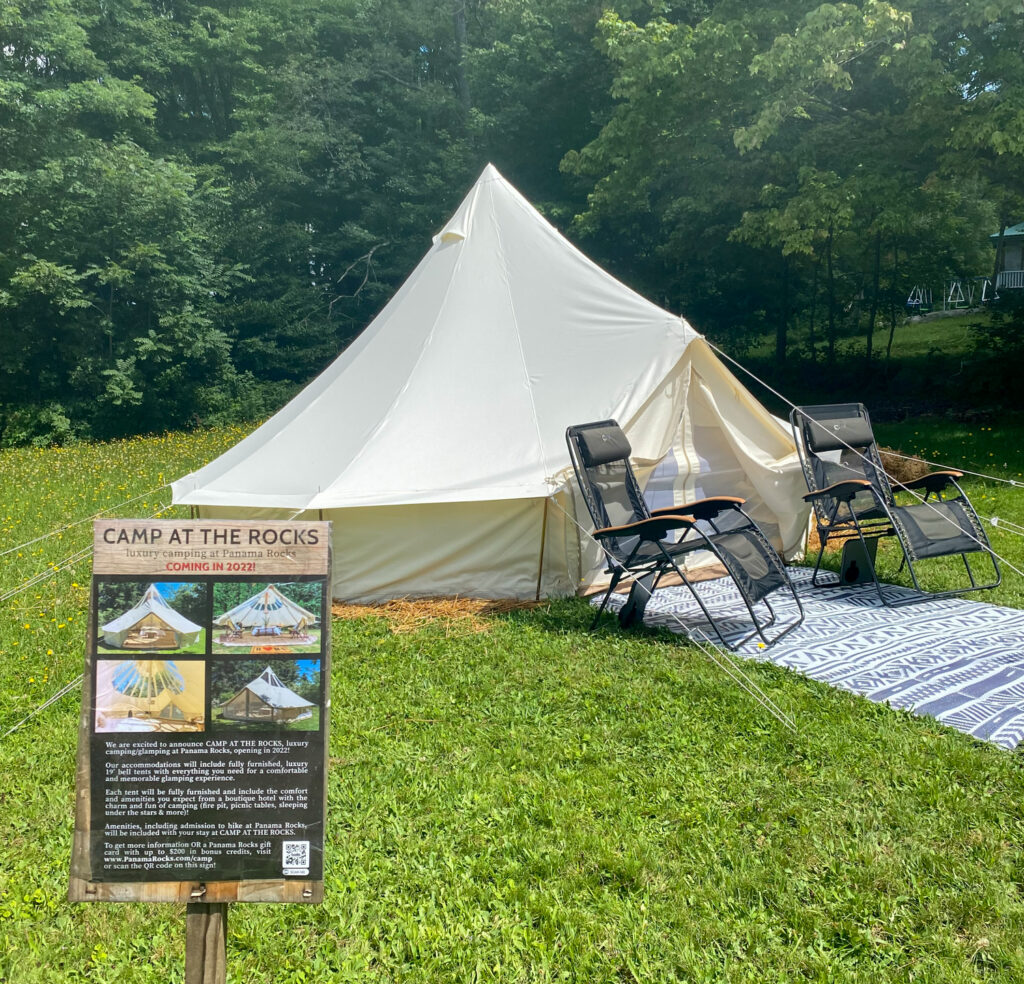 (If you're still in need of quartz-conglomerate hiking, you'd also do well to checkout Rock City Park over in Olean.)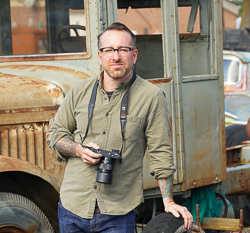 Chris Clemens is the Founder/Publisher of Exploring Upstate. From his hometown in Rochester, he spends as much time as possible connecting with the history, culture, and places that make Upstate New York a land of discovery. Follow him on Twitter at @cpclemens