Pollywogg Holler is an Adirondack camp-style eco-resort in the Southern Tier with overnight accommodations, hiking trails, and weekly events
by Chris Clemens
In the 1960's, Barb and Bill Castle mapped out a plot of dense forest land in Allegany County. Their vision was to create a space where they could raise their three children in a lifestyle rooted with nature.
While the outside world struggled to maintain peace, the Castle family embraced a lifestyle that entirely centered on tranquility and unity with their surroundings. Bill left the grind of working as a contractor and welcomed the world of artistry, even obtaining an art degree from Alfred State College. The family used their hands, creativity, and the natural resources around them to build a life in the woods right out of a Ralph Waldo Emerson novel.
In 1986 the Castle's opened their private backwoods way of life to the public when they officially founded Pollywogg Holler. They sought to share their own way of life as an eco-resort where visitors could share their love for living off the grid and embracing the truest roots of the Chautauqua-Allegany Region. Since then, it has become kind of a best kept secret cherished particularly by Southern Tier locals.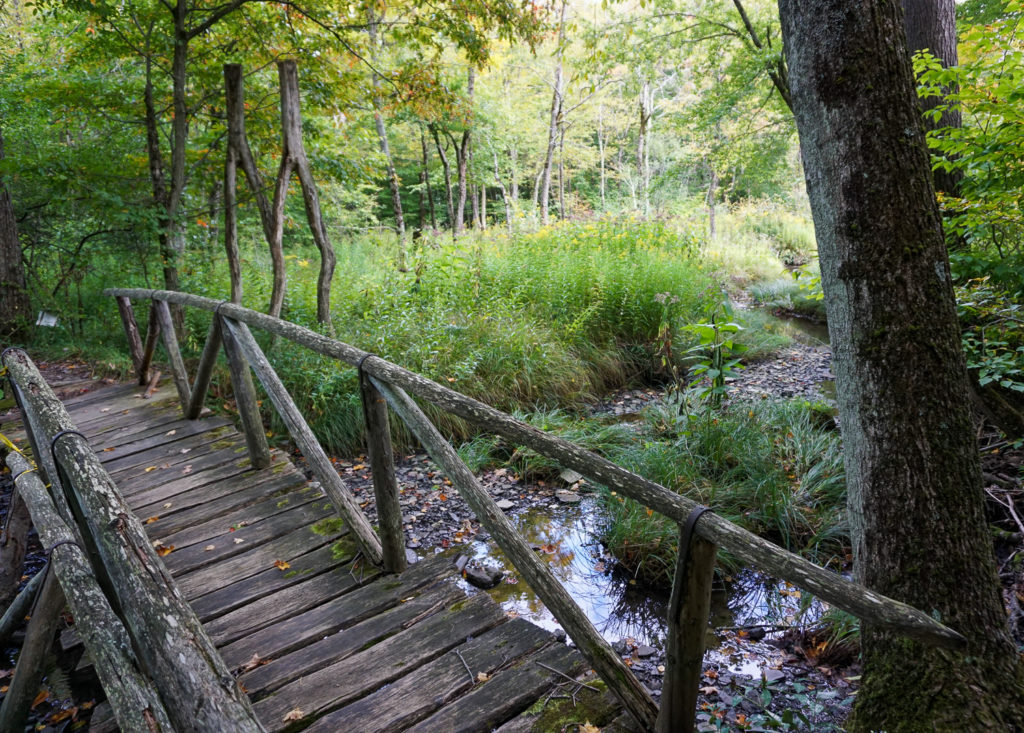 The land itself where Pollywogg Holler lives is a bit magical. But, the concept and lifestyle is something altogether unique.
Allegany Country
Getting there begins with a seasonal, unpaved road. The entrance to the Holler is simply a clearing with a foot path leading into the woods. With few indicators, you might even be unsure you've even made it to the right place. In some ways, Pollywogg feels like a forested version of that big city speakeasy you only get access to if someone in the know has deemed you worthy of being told.
That footpath from the road may seem uncertain at first, but there are soon suggestions that you're not walking through just any forest. Folk art pieces seem to naturally grow among the brush and indicate you're in the right place.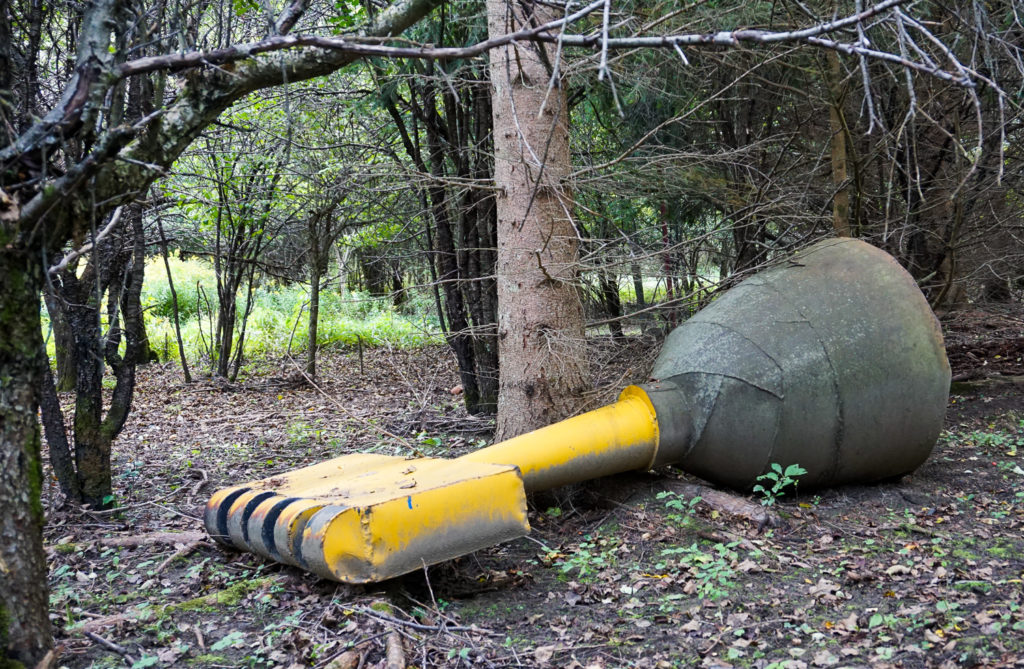 With about a half-mile walk through the canopy of trees and scattered remains of folksy sculptures, you'll arrive at the woodsy doorstep of Pollywogg Holler.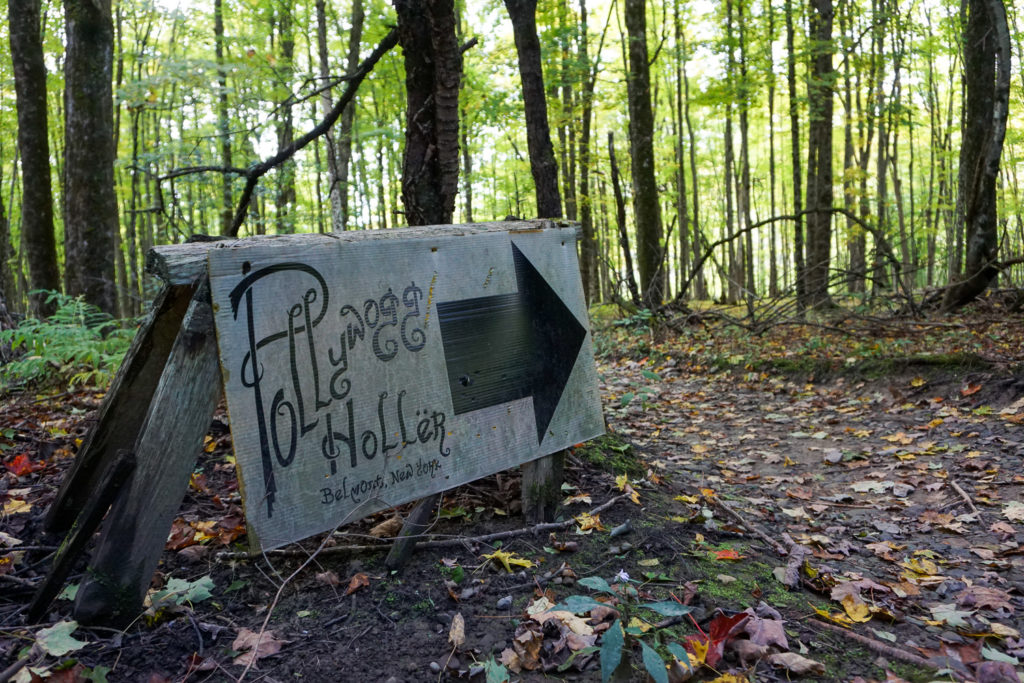 Inside Pollywogg Holler
Bill and Barb began with the main cabin on the property that sits next to a little stream. Since then, they've added a bar area, more cabins, a small amphitheater for live music, and even a sauna.
That sauna looks like a piece of art, because it is. When Bill Castle was finishing his degree at Alfred State, that sauna was his student art show project. With stained glass, subtle design, and folk-art vibe, it completely sets the tone for the mountain-getaway aesthetic in the rest of the camp.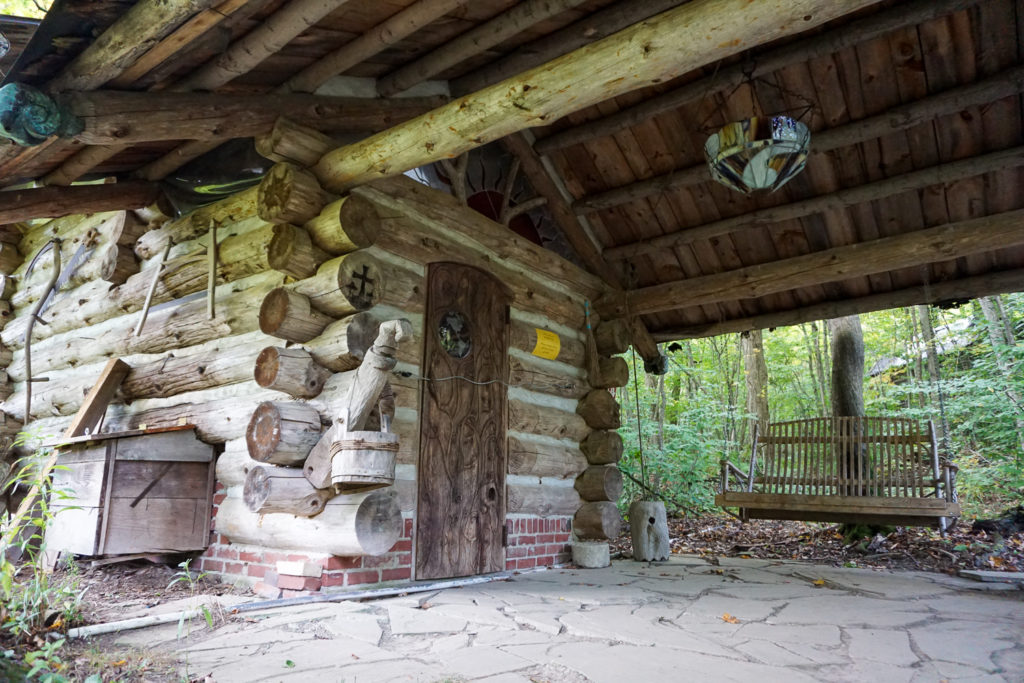 The compound of cabins gives off a rustic, of-the-earth backdrop that inspires a feeling that you've left civilization altogether. Running water and electricity are scarce, but hardly missed.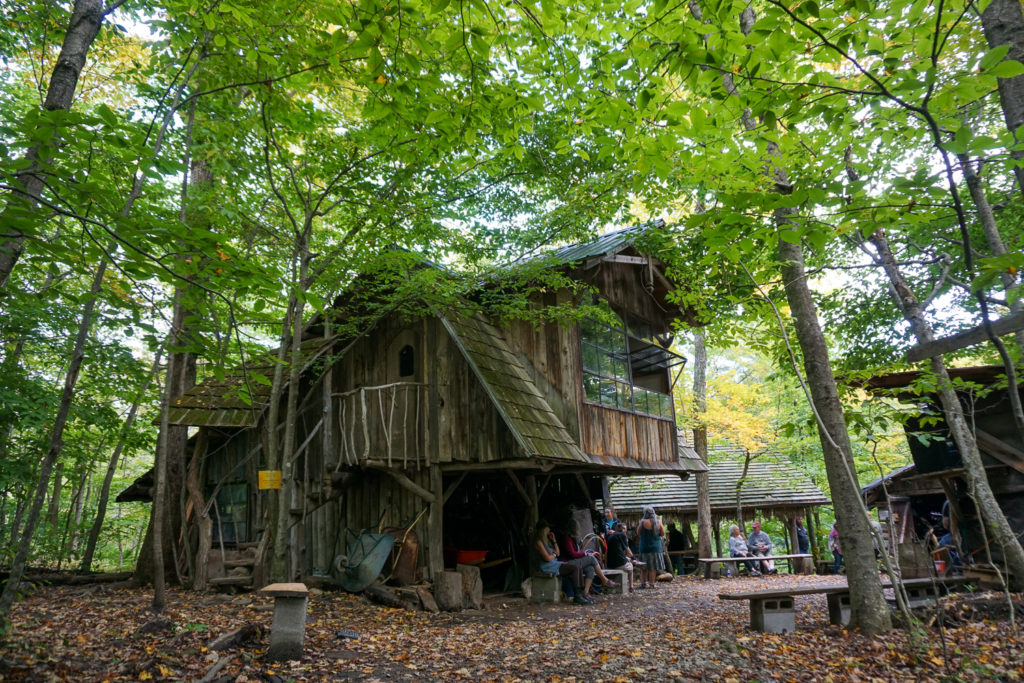 Today, Pollywogg Holler is run by those kids who were raised on the property and have grown up. Their now raising their own families in the same way. Tammy is the daugther-in-law to Bill and Barb, and she told me, "We hope [people] remember that time in nature away from all the technology & demands of the world can be rejuvenating. Whether you come overnight or for a few hours on Sunday we hope you leave with that same feeling."
And that time in nature is precisely how things feel in the Holler.
Stay At The Holler
You can rent a cabin in the Holler to spend the night in a few different levels of accommodation. Their Lily Pad option is a queen sized bed in a lean-to next to a pond, which accommodates those guests seeking only the basics.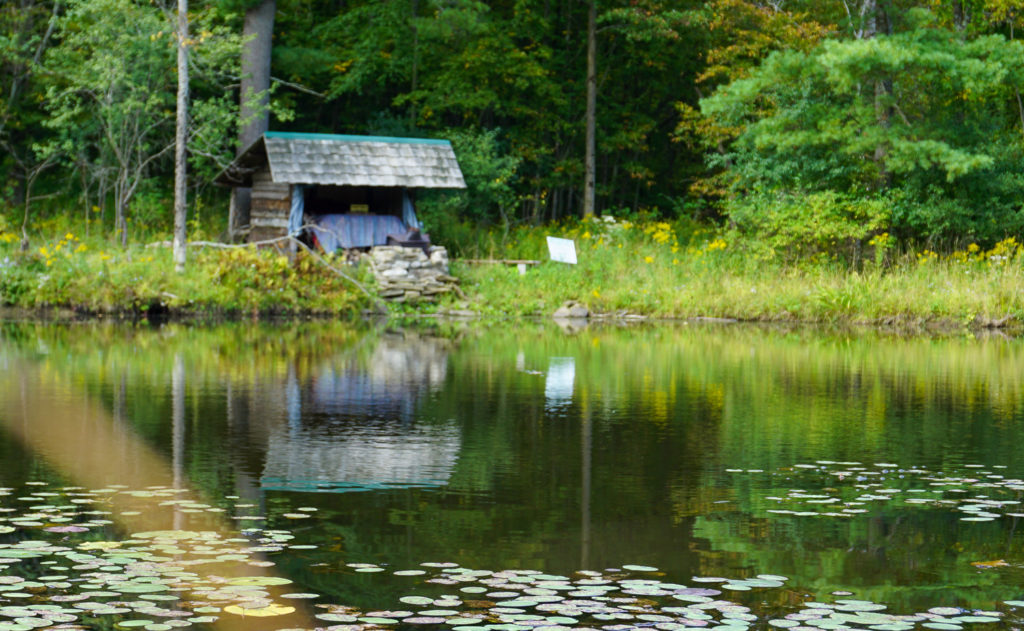 But for those wanting a bit more protection from elements, the Sugar Shack option even has its own gas fireplace.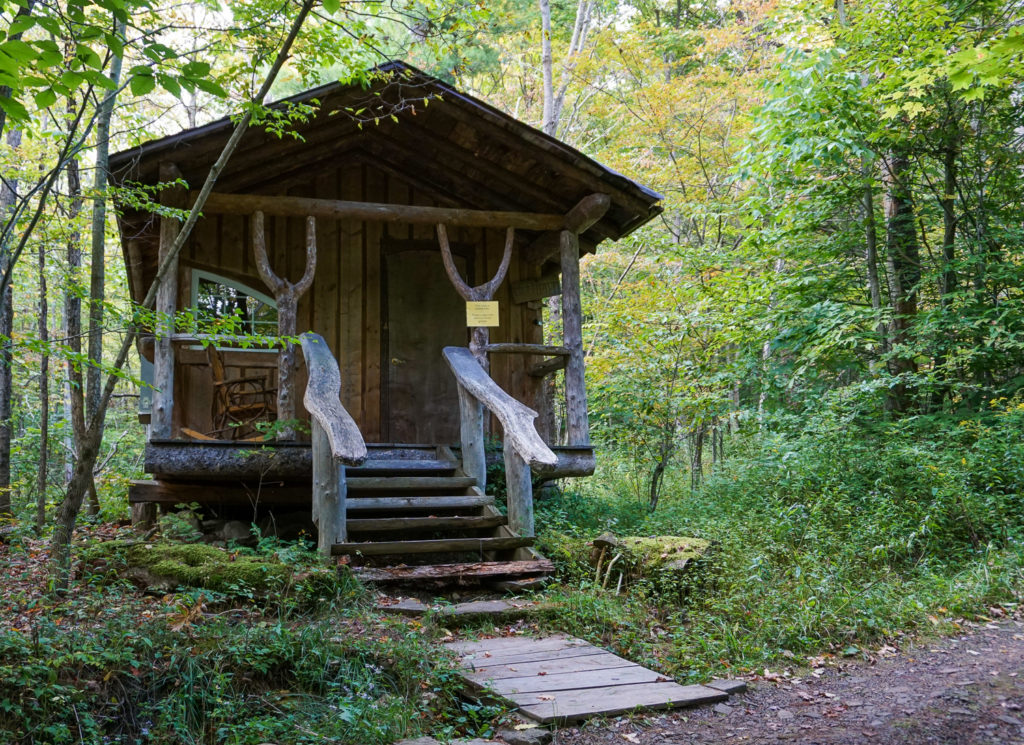 Or, the Sauna Loft sits at the top of that Finnish-style dry sauna that Bill built. It features a skylight for viewing the Allegany County star map as you fall asleep among the trees.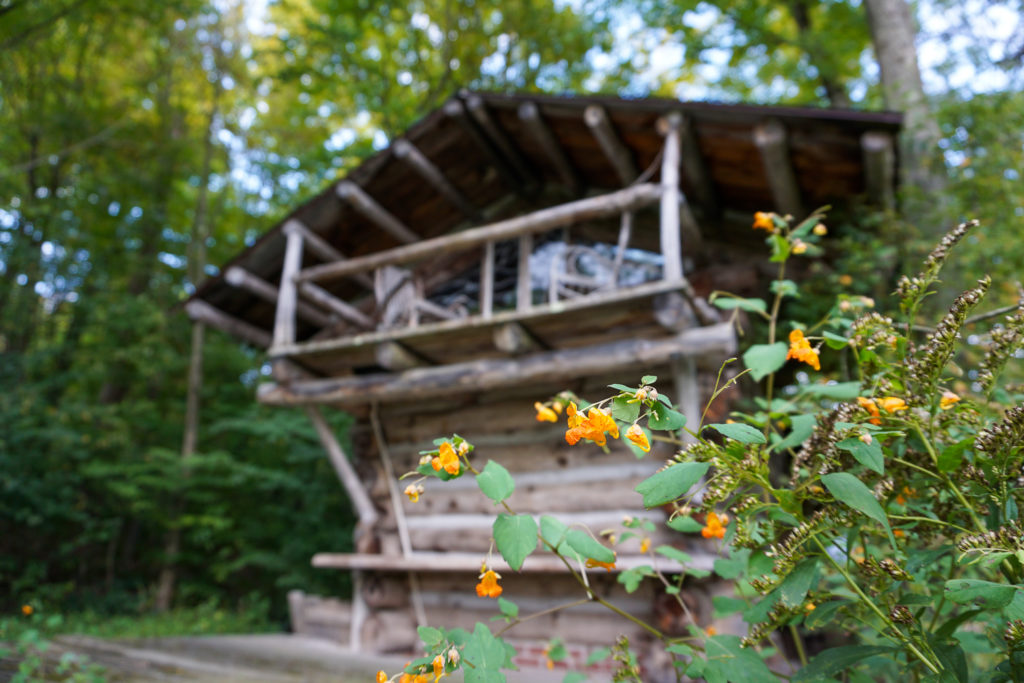 During winter months, guests eat together by lantern light in the main cabin where the Castles first started this backwoods journey.
To learn more about staying at Pollywogg Holler or to book your reservation, checkout this page of their website.
Visit Pollywogg Holler
If spending the night in a cabin in the woods isn't quite your thing, you can visit on Sunday afternoons. In fact, the Sunday afternoon gathering has developed somewhat of a cult following.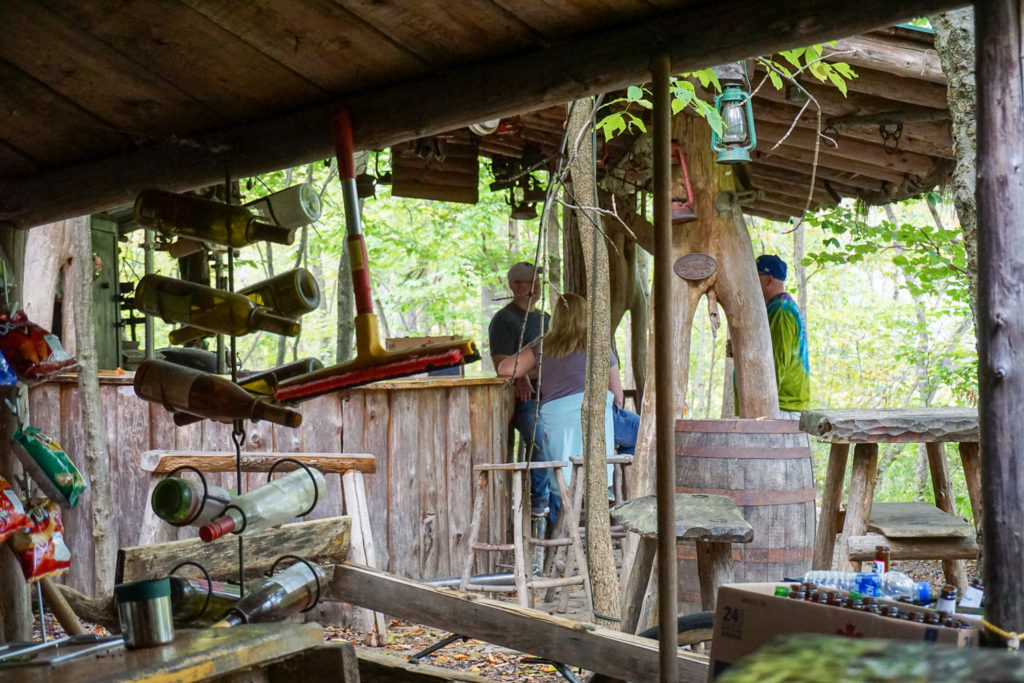 From 1p-6p in the warmer months, you can visit Pollywogg Holler and hang out for the afternoon in a kind of backwoods gathering.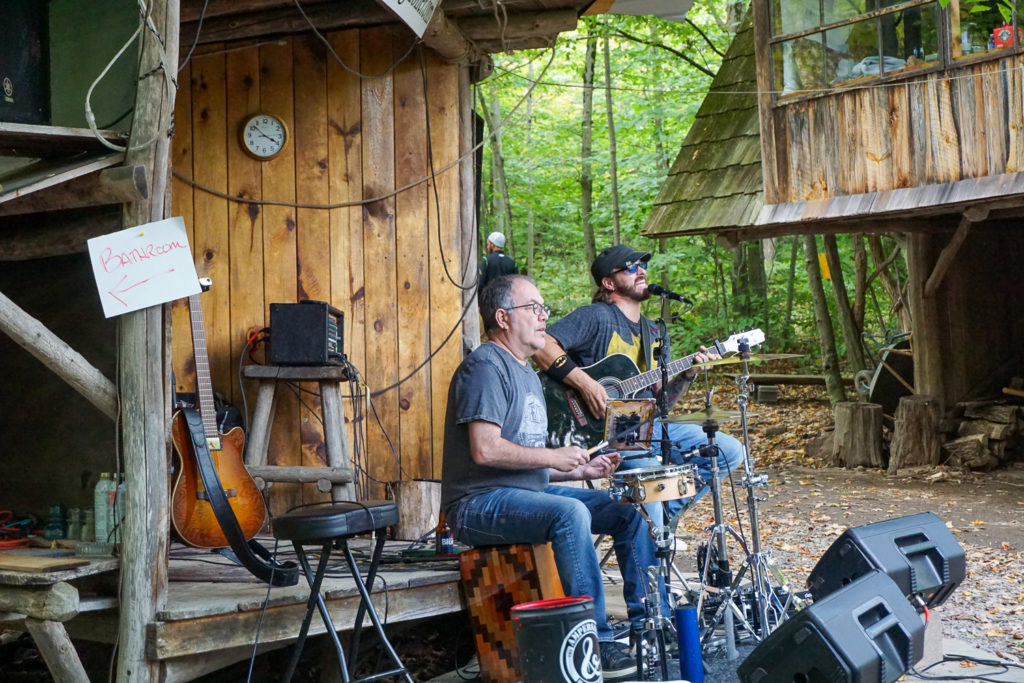 The Sunday afternoon concept was inspired by their experiences while traveling in Central America. They discovered that on certain days and times, people would gather in a makeshift town square amongst the jungle. Some would bring food, some would bring instruments, and some would bring drink. Most importantly, everyone brought a feeling of unity. That concept of togetherness and gathering is what people visiting the Holler on Sundays are there to experience.
Pollywogg Holler has their own line of wines created by Eagle Crest Vineyards, and a wide selection of beers available. They're also known for their wood-fired pizzas cooked right there in a oven they built in the woods.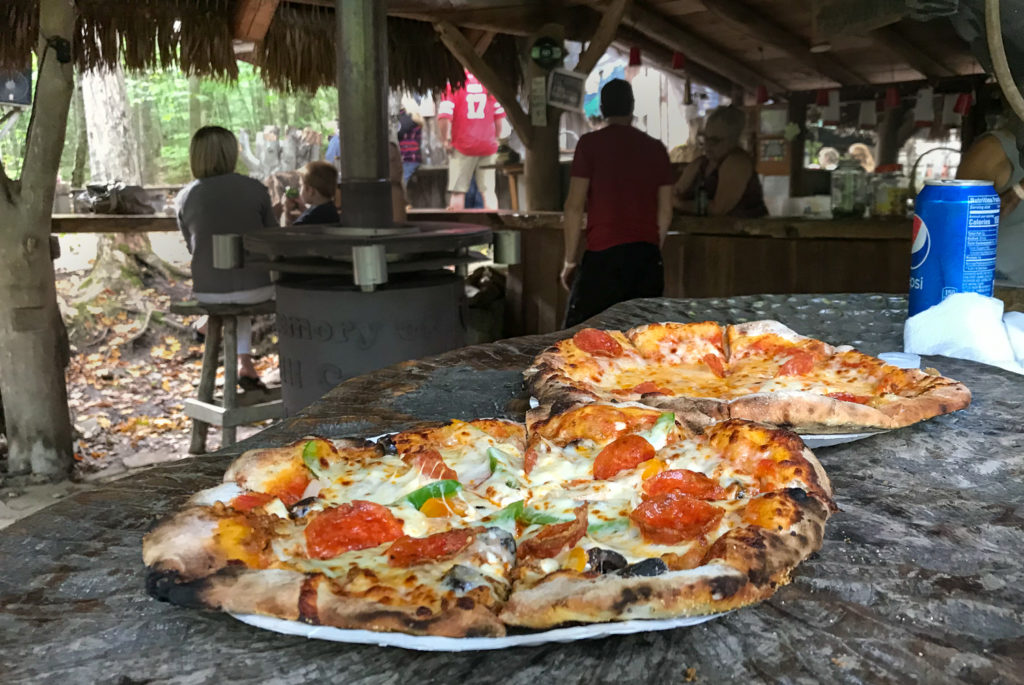 If you're looking to getaway from civilization for a weekend, or even a few hours, visiting Pollywogg Holler is a good way to do it. For more information and a list of upcoming events, checkout their Facebook page.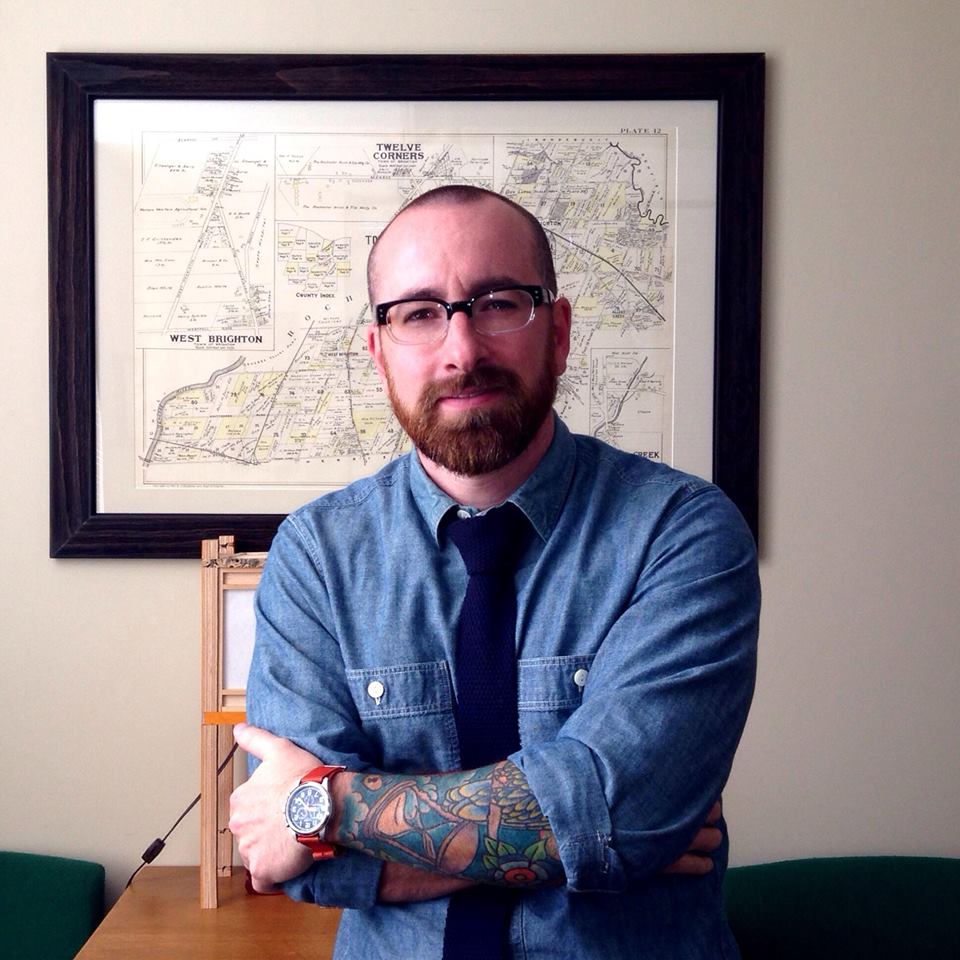 Chris Clemens is the Founder/Publisher of Exploring Upstate. From his hometown in Rochester, he spends as much time as possible connecting with the history, culture, and places that make Upstate New York a land of discovery. Follow him on Twitter at @cpclemens