A quick round up of recent interviews and press featuring Exploring Upstate
by Chris Clemens
I'm always grateful for the opportunity to chat about Upstate New York and why this project has been so important to me. I still pinch myself when I'm asked for input on news stories or to be a guest on someone's show.
Exploring Upstate began as a way for me to learn more about the communities, people, history, and culture in Upstate. Over the years, readers have been using the site as a resource to fuel their own adventure in local experience. I couldn't be happier that folks are able to use my experience as a resource for their own learning.
There's always been an In The News page on Exploring Upstate that serves as a library of places where I, or this website, have been mentioned in the news or featured in interviews. You may have seen me share links on social media too, but I know things get lost in the quick pace the platforms operate on.
If you've missed any of the recent chats I've been part of, here's a quick roundup of some recent ones.
The Currency with Mike Gastin
On The Currency, host Mike Gastin interviews influential leaders in the business world. As a marketing strategist, his goal is to help other business leaders realize the true potential of their brand. With an expert list of powerful business owners lining each episode, I was a little nervous for this one.
How could my experience with touring around Upstate be helpful to business owners? You can find out by listening to episode 24 of The Currency that published on September 22.
For more episodes of The Currency, checkout Mike Gastin's episode list on his website, or subscribe wherever you get your podcasts.
New York State Tourism with WROC News 8
If you haven't heard, tourism numbers in New York State are up.
Right now the tourism industry is the third largest employer here in the Empire State. All the reasons why had Christian Garzone of Rochester's News 8 WROC wondering. In a short segment that aired on September 7, he picked my brain on what's bringing more people to Upstate.
(If you can't view the embedded video, here's a direct link to the story.)
The Last Word on WAYO 104.3 FM
As Director of Communications for Writers and Books, Chris Fanning hosts The Last Word on WAYO 104.3 FM out of Rochester. Every Wednesday he chats during the half hour radio show with local writers.
As a host, Chris is super fun and easy going, even after the awkward intro featuring the song I was allowed to select. We chatted live on the evening of August 21st and only scraped the surface of the topics we wanted to hit.
Yentas Schmentas
Directly following The Last Word on WAYO 104.3 FM is a show called Yentas Schmentas. Hosts Rose Chester and Amy Gdala have taken live calls on the show weekly for the last three years. During their half hour episode, they embrace their Jewish roots to chat with callers on a range of topics.
While they were getting ready for their show and listening in on The Last Word, they decided to ask if I'd remain in the studio for their show, too.
As the first ever guest on Yentas Schmentas, I had a lot of fun talking about everything from beaches to tattoos. These ladies are a riot!
WP Coffee Talk with Michelle Ames
Did you know this website was built using software called WordPress?
When I first wanted to launch a blog, I didn't have the first clue how to build a website. During this 45 minute chat, host Michelle Ames picks my brain about how I learned to build a site, the biggest struggle with owning a blog, and a ton more.
She also got the whole story on my favorite coffee mugs, created right here in Upstate.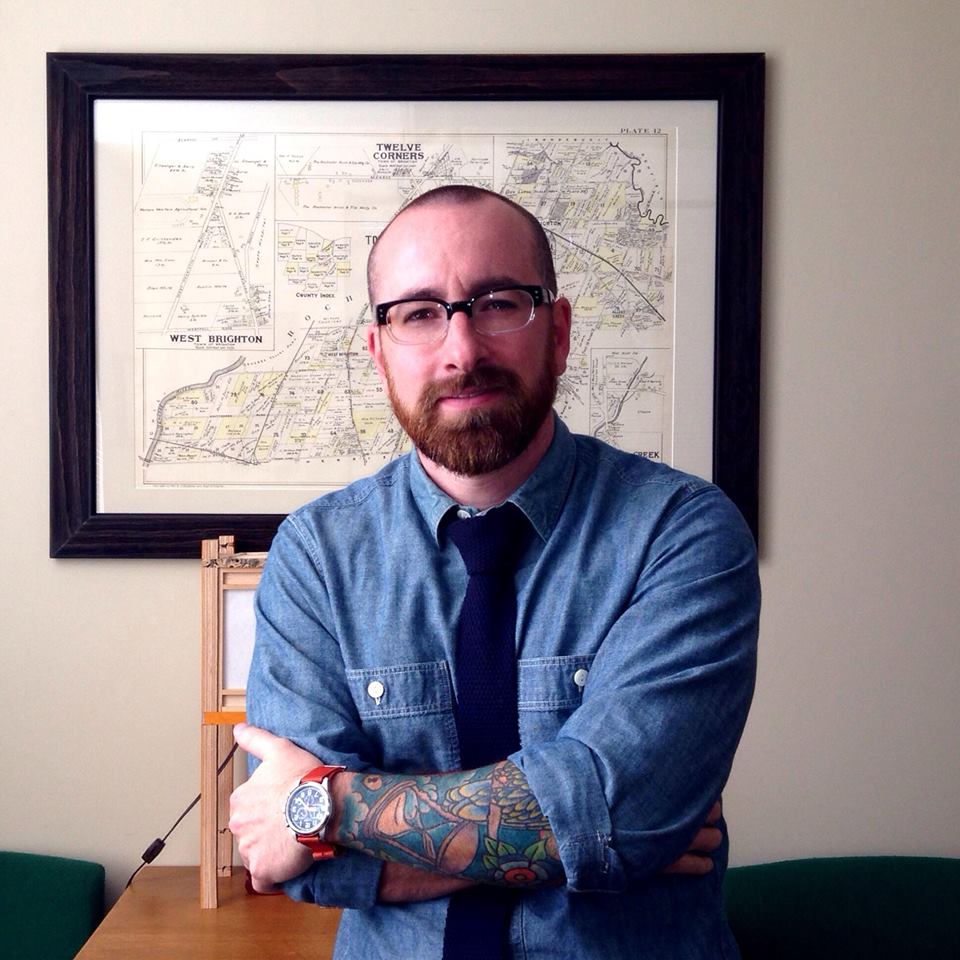 Chris Clemens is the Founder/Publisher of Exploring Upstate. From his hometown in Rochester, he spends as much time as possible connecting with the history, culture, and places that make Upstate New York a land of discovery. Follow him on Twitter at @cpclemens