In recent decades a collection of antique shops in the town of Angelica have sprung up to create a Main Street experience perfect for any antique lover.
by Chris Clemens
The town of Angelica in Allegany County is just about as rural as you can find in the southwestern part of Upstate New York.
The town's population hovers just over 1,000, while the village has a population just under. Driving the meandering roadways that course through the region's well-known Enchanted Mountains is a perfect way to spend a day. There's wildlife to be seen, parks to walk, and plenty of landscapes to take in.
When it's time for a break from all that you should head to the village. There on Main Street you'll find an ever-expanding street of shops that antique collectors know as a hidden gem of the Chautauqua-Allegany Region.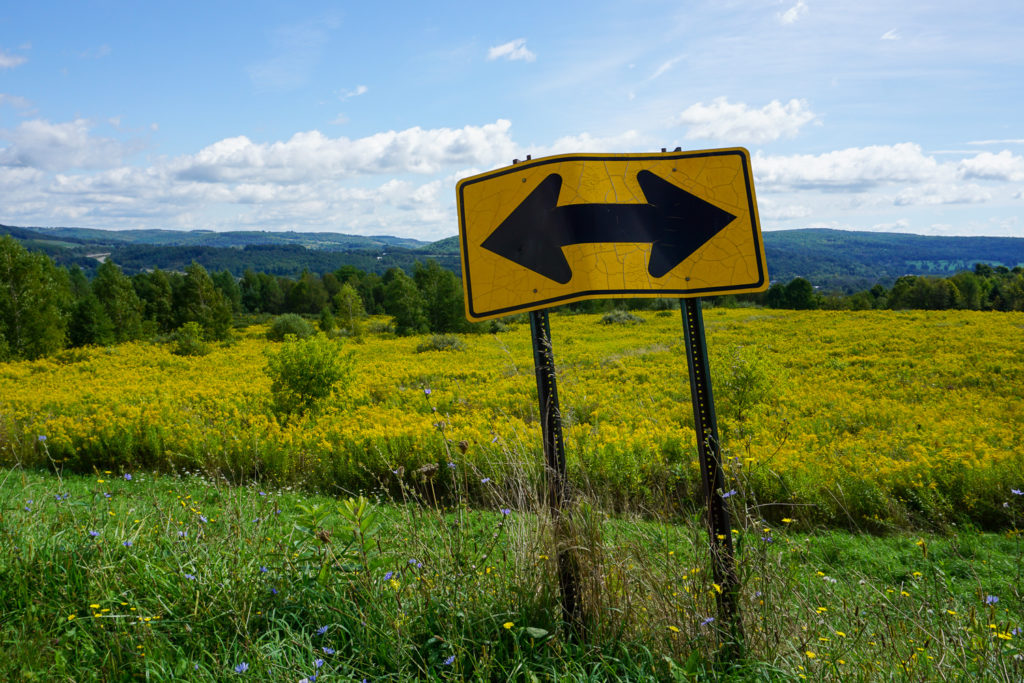 Angelica Gets Antiques
The history begins with Darlene Ward, who moved to Angelica in 1978. She told me how difficult it was seeing a Main Street with empty storefronts. At that time, Angelica wasn't the only Upstate town with a struggling Main Street. With nearly every town I set out to discover, I've been told a similar tale.
"There's no one visiting."
"There's nothing here for people to do."
So many of these villages have character, history, and a culture all their own, but lack something. Darlene Ward decided that Angelica was lacking a really great antique shop. She opened Angelica Country Store and Antiques in the late 1980's.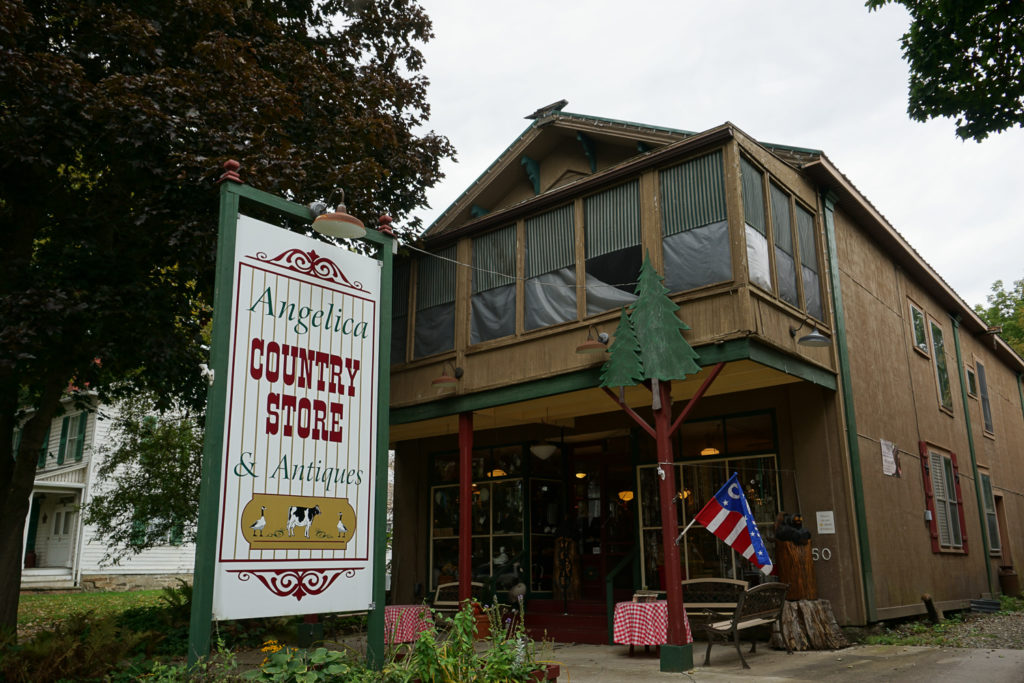 Soon after, a woman from Long Island opened a bed and breakfast. Then a woman from Buffalo opened another bed and breakfast.
"Bed and breakfasts just kind of go with antiques," Ward told me. "People want to have a very local experience."
That first effort inspired others, and more antique shops started to open.
Street Of Shops
The local tourism group has dubbed Main Street the "Street of Shops". You'll find a handful of antique shops within a few hundred yards of one another, but there's more than just antiques. There's a little candy shop, a pottery studio, and a bakery.
The quaint Main Street for the village of Angelica really captures the local experience all around. Storefronts here are all about supporting local and creating a proud community of businesses.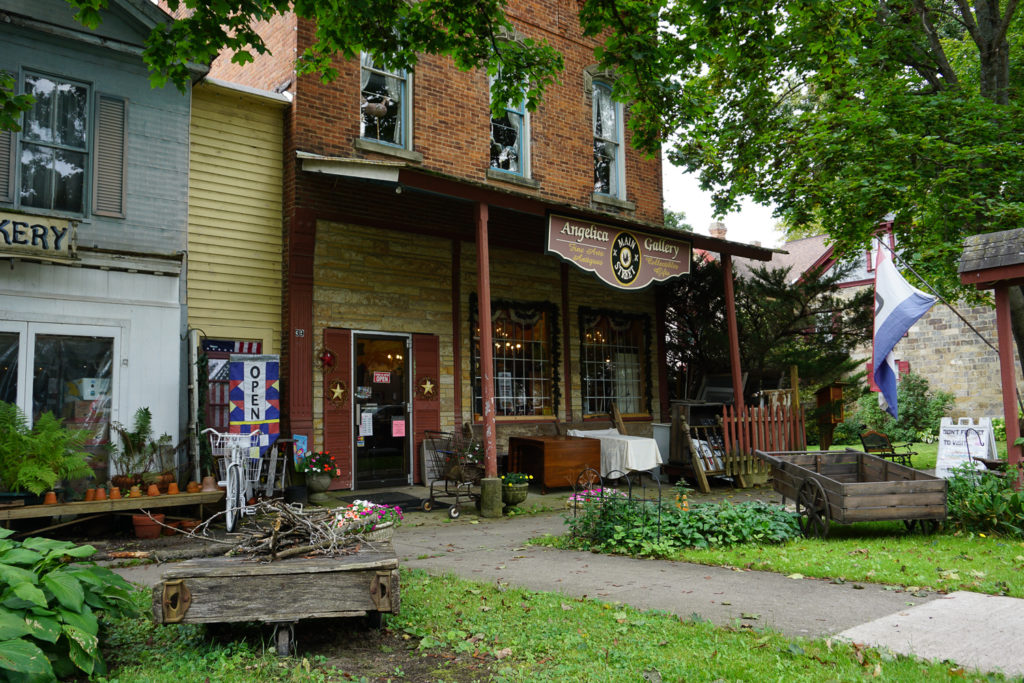 So if antiques is your thing, you can drive into the village and park your car and walk to them all!
Angelica's Antique Shops
Heritage Antiques features two floors of dealers and connects to a really great little coffee shop. If you're looking for a special gift, this would be a great place to find a classy piece.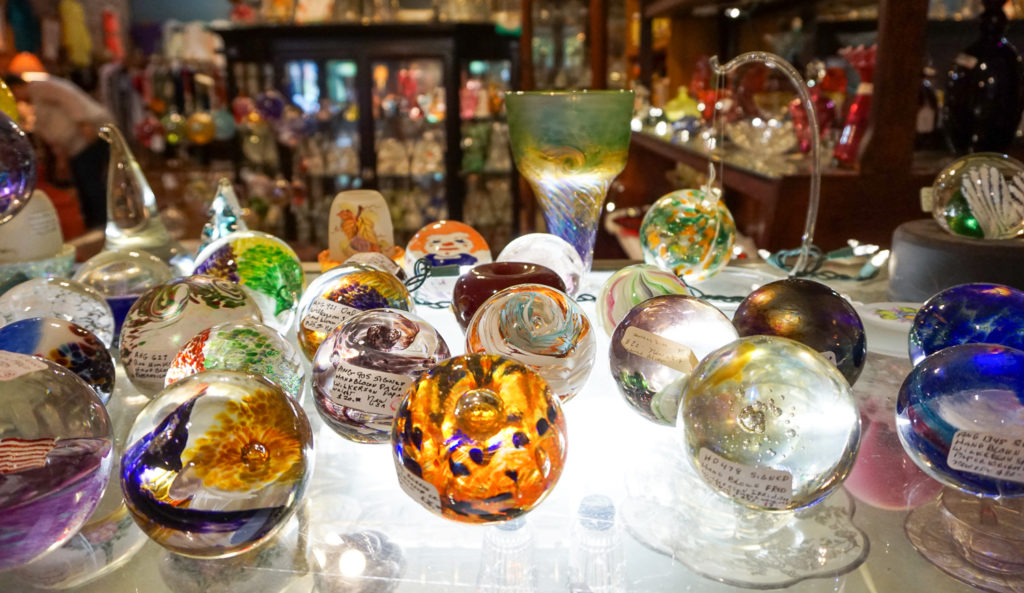 Bonus: If you've never heard of salt rising bread, try a sandwich from the coffee shop made with the local Southern Tier speciality. I had an outstanding grilled cheese!
The Angelica Antique Mercantile is the most recent shop, which opened in September 2019. They have a room set up just like a ladies area from a 1950's department store!
Angelica Main Street Gallery has kind of a cozy country look to it. Here you'll find some architectural salvage type stuff like that one specific drawer handle for your 1800's house that you can't find anywhere.
Delectable Collectibles is walking distance, but probably a half mile toward the western edge of the village. This one had more of a flea market feel, which admittedly made it a lot of fun for me to browse. Everything from VHS tapes, to those ceramic Christmas trees nearly everyone seemed to have in the 80's all the way up to actual (dead) bug displays for collecting. Looking for a Chewbacca action figure? This will probably be the place you'll find it.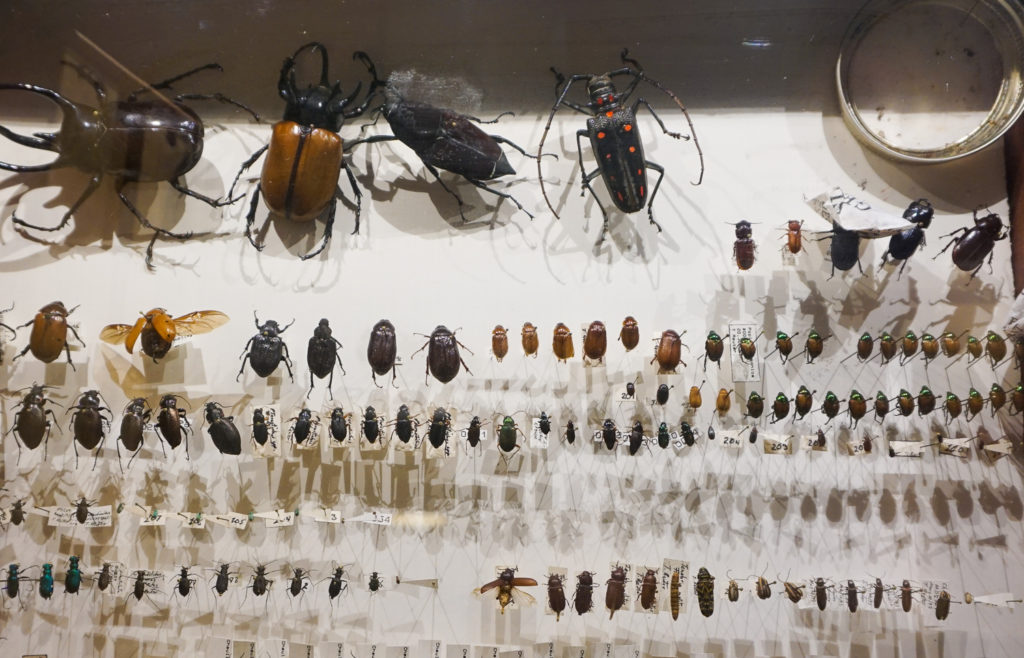 Angelica Country Store and Antiques has multiple floors and a features a few dealers. But, each dealer seems to have enough that they could've each filled a store of their own. I've never done the proper research, but if I had to bet money I'd guess this store has the largest Pyrex and Corningware collection you'll ever find.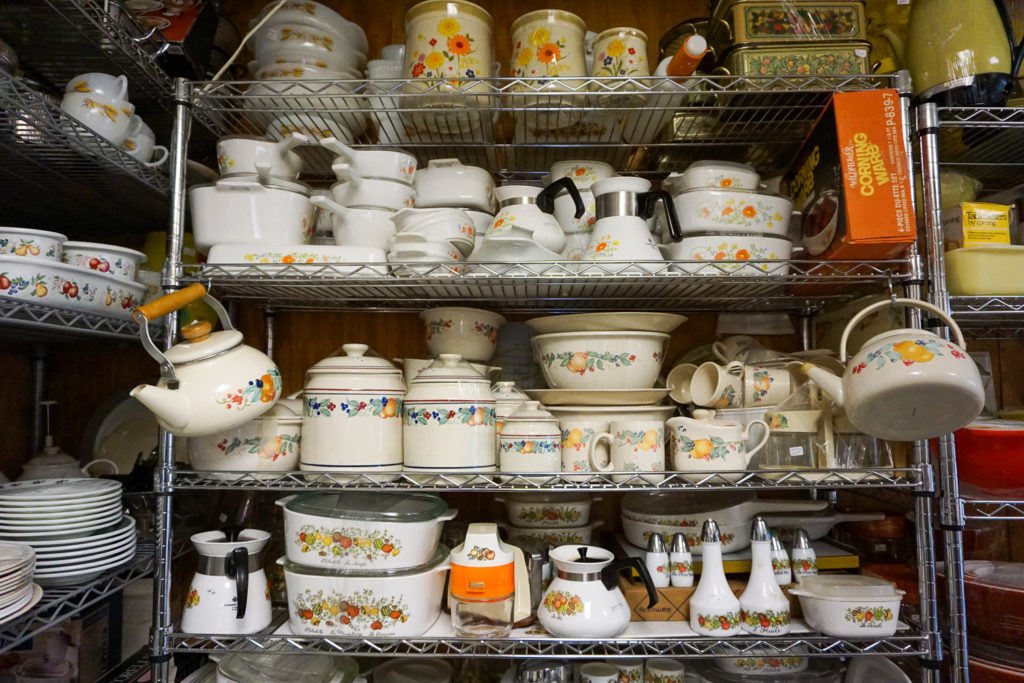 Two Doors Down is another one-stop-shop for multiple vendors. This one has plenty of antiques, but you'll also find some crafty items.
Visit Angelica
There's plenty of reasons to visit Allegany County, but Angelica's street of shops with its hub of antiques is reason enough to add it onto your queue of spots in Upstate to explore.
For more about visiting Allegany County visit the Discover Allegany County website here. To learn more about visiting Angelica you can checkout the Visit Angelica website here.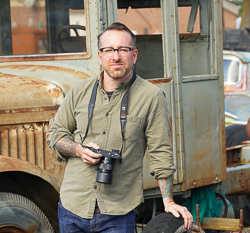 Chris Clemens is the Founder/Publisher of Exploring Upstate. From his hometown in Rochester, he spends as much time as possible connecting with the history, culture, and places that make Upstate New York a land of discovery. Follow him on Twitter at @cpclemens