by Chris Clemens
I don't know how old I was when our family first visited Howe Caverns. I was definitely a kid, and that means it's been a few decades. My recollections include it being brisk, a boat ride, some tunnel called "Fat Man's Misery", and a glass heart in the brick walkway. Overall, it was a positive memory, but some details were murky. It was time to re-visit and see it through adult eyes…and glasses.
During the three-hour car ride from Rochester, there was plenty of time to chat with my good friend Dennis who joined me on this trip. He remembered seeing an advertisement for Howe Caverns as a kid and attempting to convince his parents to take the family. Despite the fact that Howe Caverns is way closer, the family opted for Carlsbad Caverns in New Mexico.
On this trip, we were about to check-off a life-long bucket list of his, and spark a few childhood memories of mine.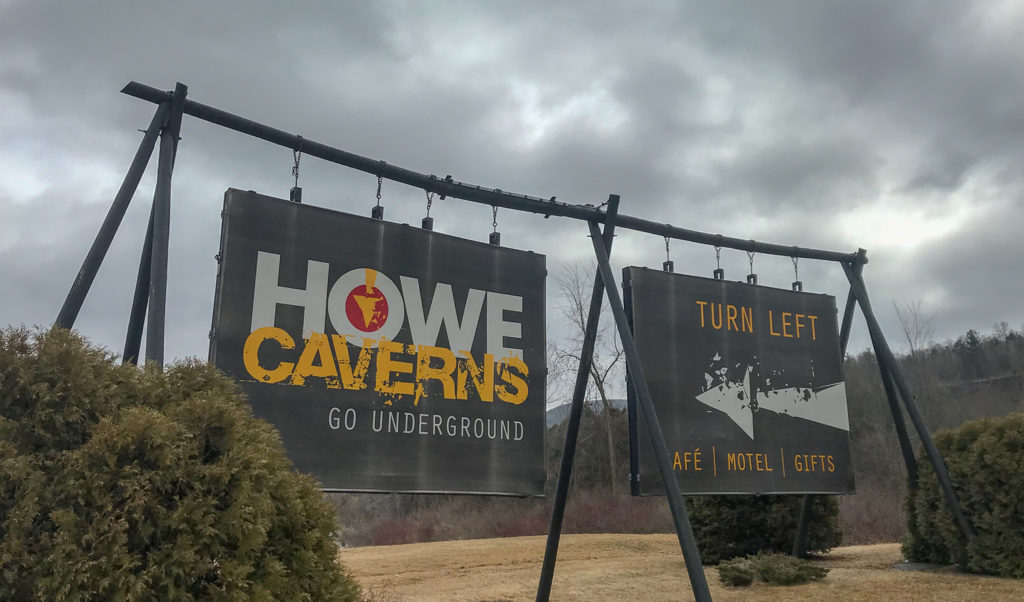 History of Howe Caverns
At the beginning of a standard tour, the history of Howe Caverns being discovered is played in a short film. It's narrated by a statue of the namesake for the caves and offers a nice introduction to the experience. We learned that…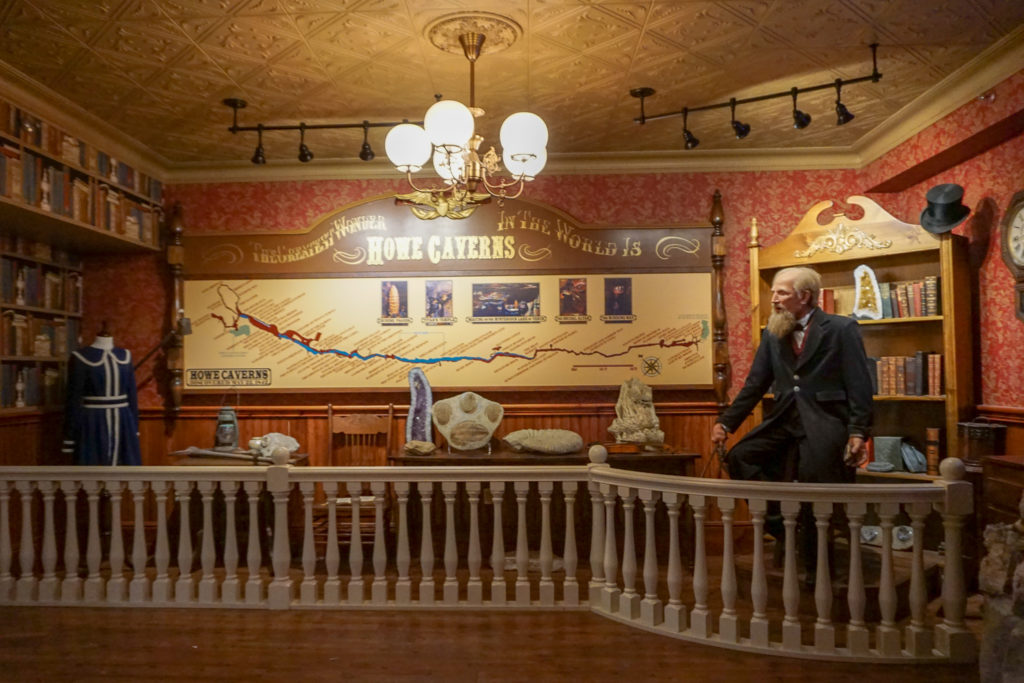 It was on May 22, 1842 that Lester Howe first discovered what is now the second most visited natural attraction in New York. Howe was a cattle farmer, and noticed on particularly warm days, his herd would huddle in one spot. When he investigated, he felt a cold waft of air rising from a hole in the ground.
Howe convinced his neighbor to head down into the hole with him to explore. Together the two discovered miles of natural caves far below the surface. Exploring the caves gave him an idea, so he purchased the land from his neighbor. Howe paid a whopping $100 for the parcel.
He constructed a hotel on the property and widened the natural entrance to the cave in preparation to welcome visitors. Lester Howe opened for business on Memorial Day of 1843–nearly one year after first discovering the hole.
Modern Howe Caverns
Since Lester Howe's humble beginnings, the Howe property has gone through extensive expansions. Today, the visitor center serves as the entrance to the caves, but they continue to add more attractions to make it a full day of exploration. They have a ropes course, a zip-line, a place to mine for gems, and now even have a glass blowing studio where you can make your own souvenir to bring home!
During the regular cave tour, visitors take a 156-foot elevator ride to the entrance of the cave. For about 80 minutes, groups are lead through an easy to walk brick-lined path that meanders through rock formations. Our guide pointed out educational and entertaining points throughout the cave, which immediately brought back memories of walking that path as a kid.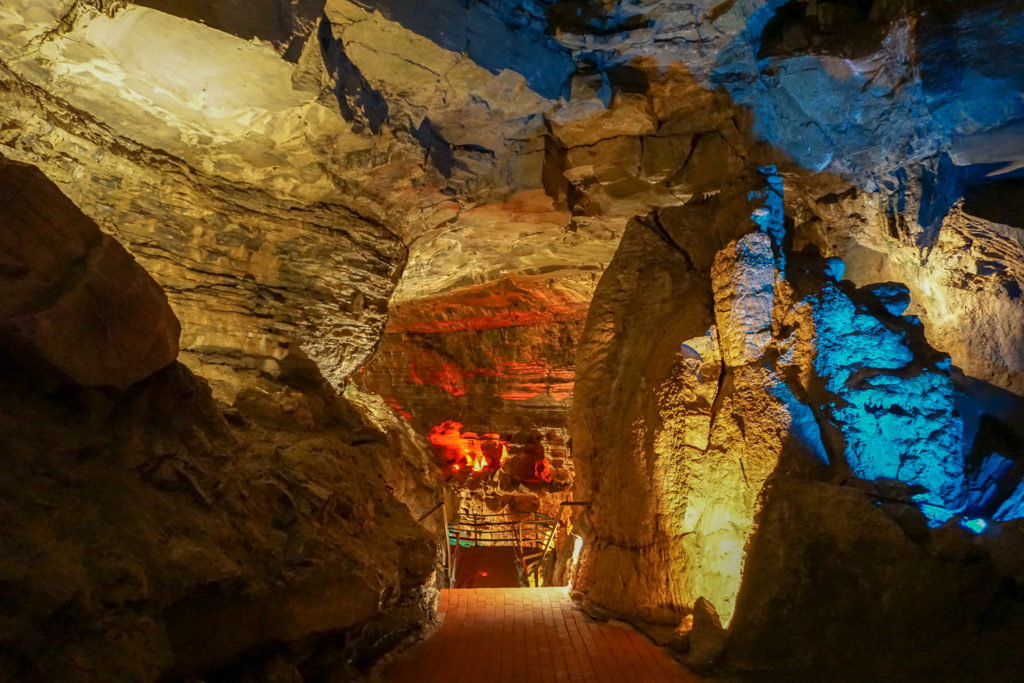 Along nearly the entire path, there is a small stream of water that's been named the River Styx. As the tour passes lighted crevices and shadowed cave walls, the river is nearly always present. When the river widens and becomes deep enough, the whole crew gets to hop in a boat for a quick ride!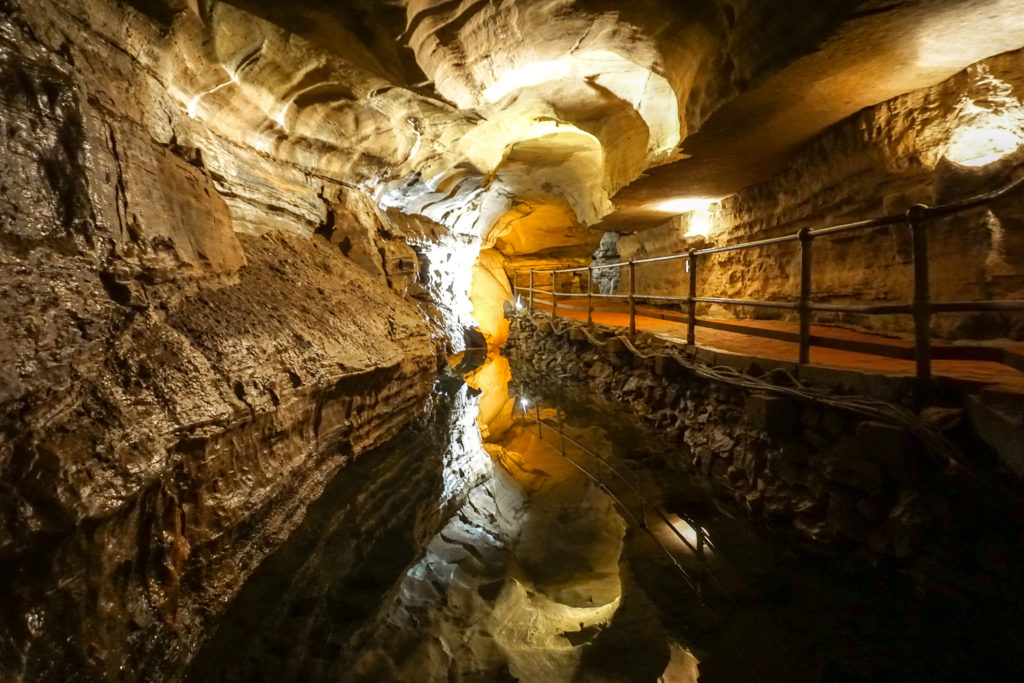 Those two points I mentioned earlier–the heart-shaped calcite and Fat Man's Misery–show up on the tail end of the tour. The lit-up calcite in the floor has hosted over 900 weddings, two of which were Lester Howe's daughters.
The Fat Man's Misery might either have been a crossed memory signal with another natural attraction we visited as kids, or re-named to a more people-friendly phrase. Either way, the tight, "winding tunnel" is just as cool as I recalled.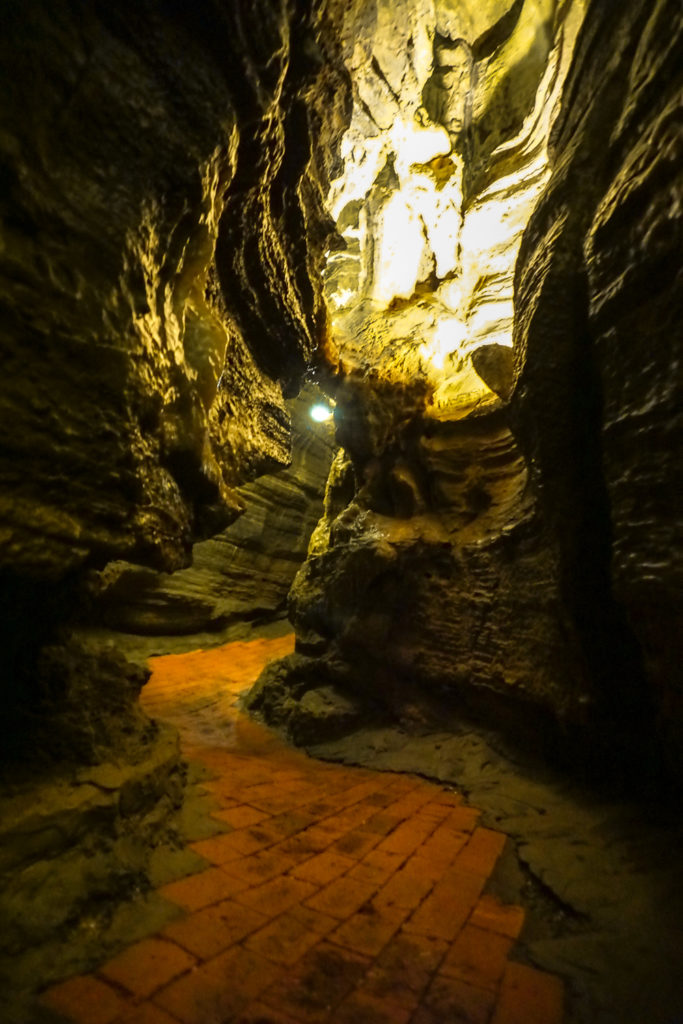 Visiting
The entire length of the regular cave tour is on a maintained brick pathway. Good walking shoes are recommended, but you won't be stepping in mud or water or anything concerning. The geology of the cave is fascinating for a bunch of reasons, but its unique climate maintains 52 degrees all year. The humidity hovers around 77, so it's cool, but a light jacket should be plenty.
Just a couple years ago, Howe Caverns opened a section of the cave that had previously been off limits for over 100 years. Serious explorers can take the "Adventure Cave Tours" and go spelunking with a guide.
To plan your visit, checkout their website for more information.
Huge thanks to the folks at Howe Caverns for having us out!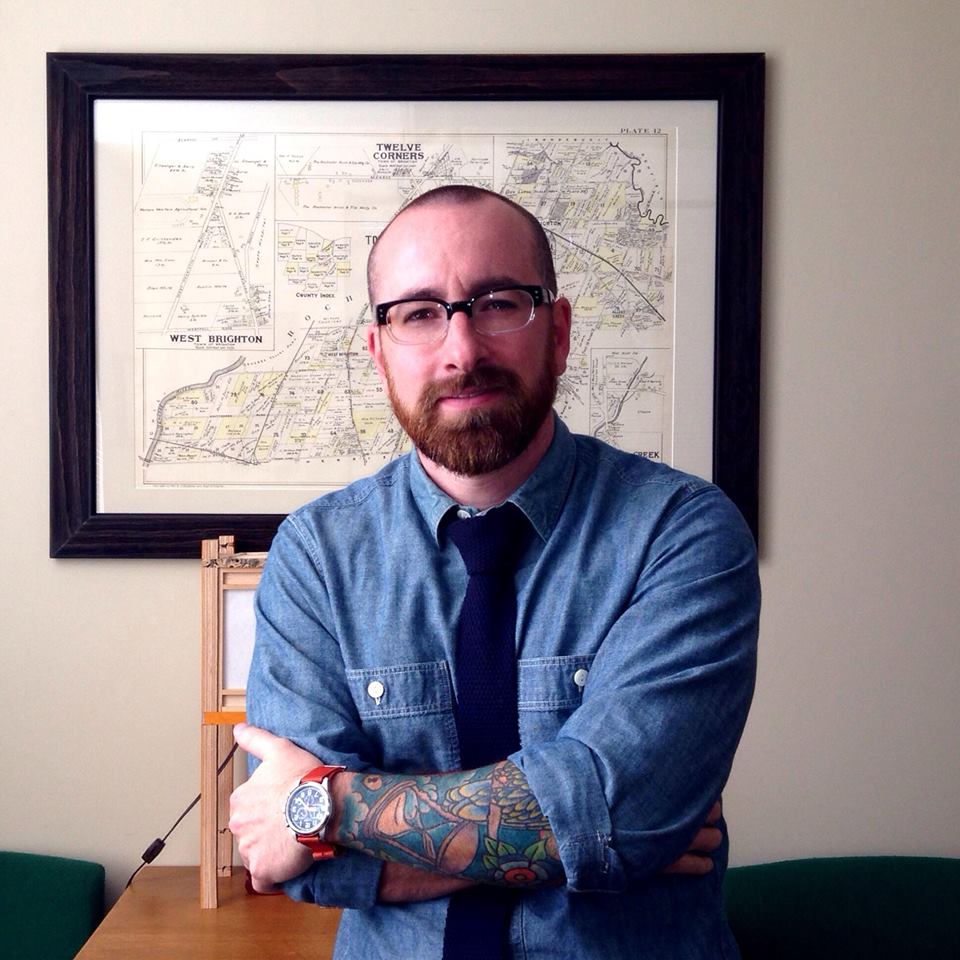 Chris Clemens is the Founder/Publisher of Exploring Upstate. From his hometown in Rochester, he spends as much time as possible connecting with the history, culture, and places that make Upstate New York a land of discovery. Follow him on Twitter at @cpclemens