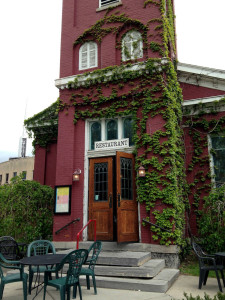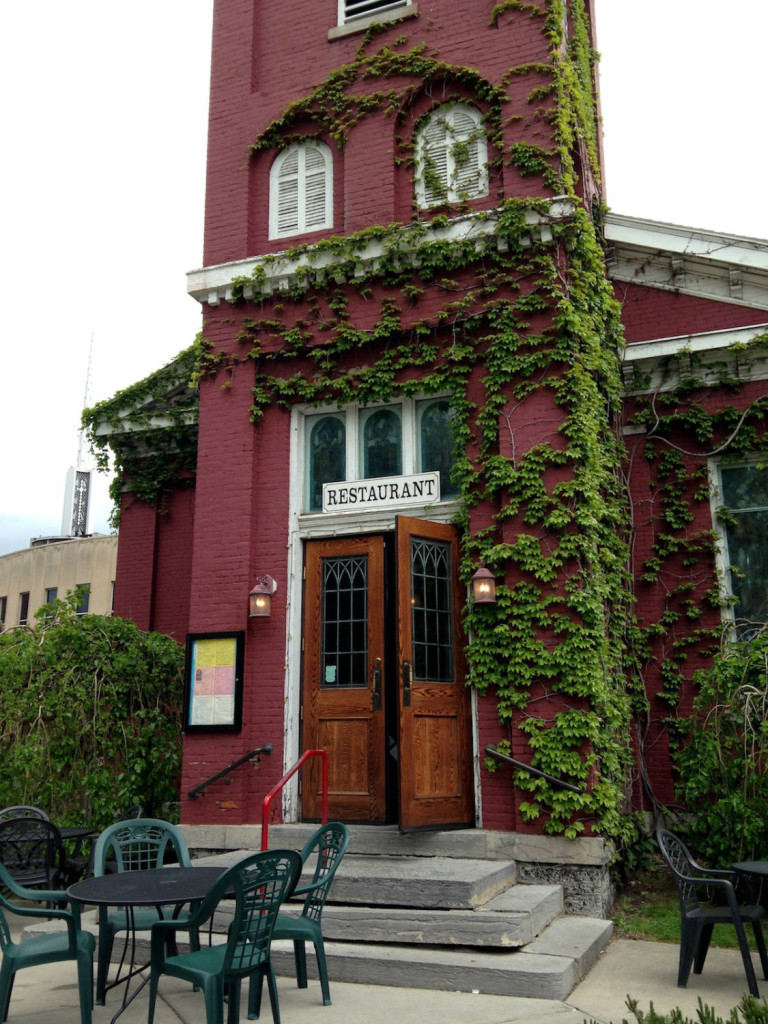 The Mission Restaurant is a Pan-American style restaurant decked out in Mexican folk art. Our Lady Of Guadalupe is represented on the wall, Dios de Los Meurtes "sugar skulls" and tin Sacred Hearts are scattered around the entire restaurant making it a super colorful place to have enjoyed my migas for breakfast while in town exploring. It was particularly enjoyable because of all those items just mentioned also happen to be tattooed on my arm. Though the server was great, he didn't know a lot about the history of the church. Luckily I've been able to find a bit of the story out there on the internet.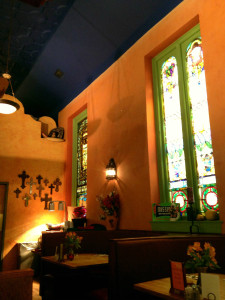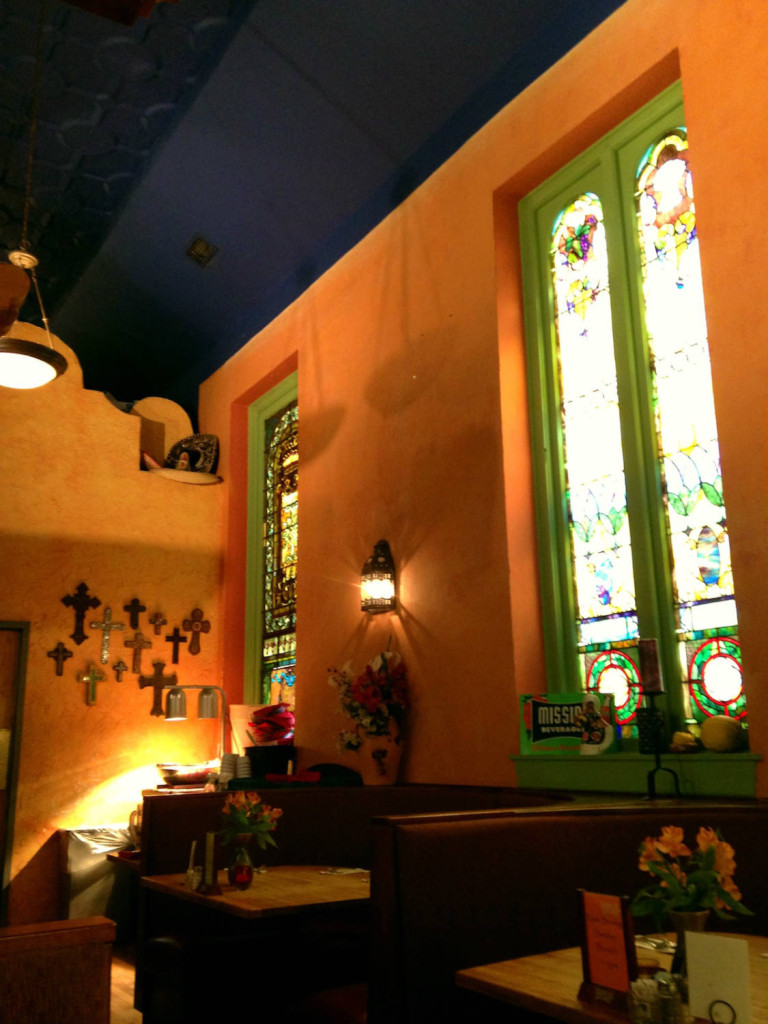 Much like many others in Upstate NY, a number of Syracuse community members were largely involved in the abolition movement. The Wesleyan Methodist Church was actually a break-off sect from another church over a disagreement about slavery. Built in 1847 and led by the founding pastor, Luther Lee, the congregation was dedicated to the service of freeing slaves. In fact, there was only one slave ever caught in Syracuse, and the group at Wesleyan Methodist is credited for his release. Though I wasn't allowed to see it, there is even an actual tunnel below the church that was used in moving people through. Numerous artifacts and inscriptions have reportedly been discovered there, along with some clay faces that were sculpted. Quite a bit of money has been raised to preserve the building and the artifacts, which apparently have since been moved to the Onondaga Historical Association.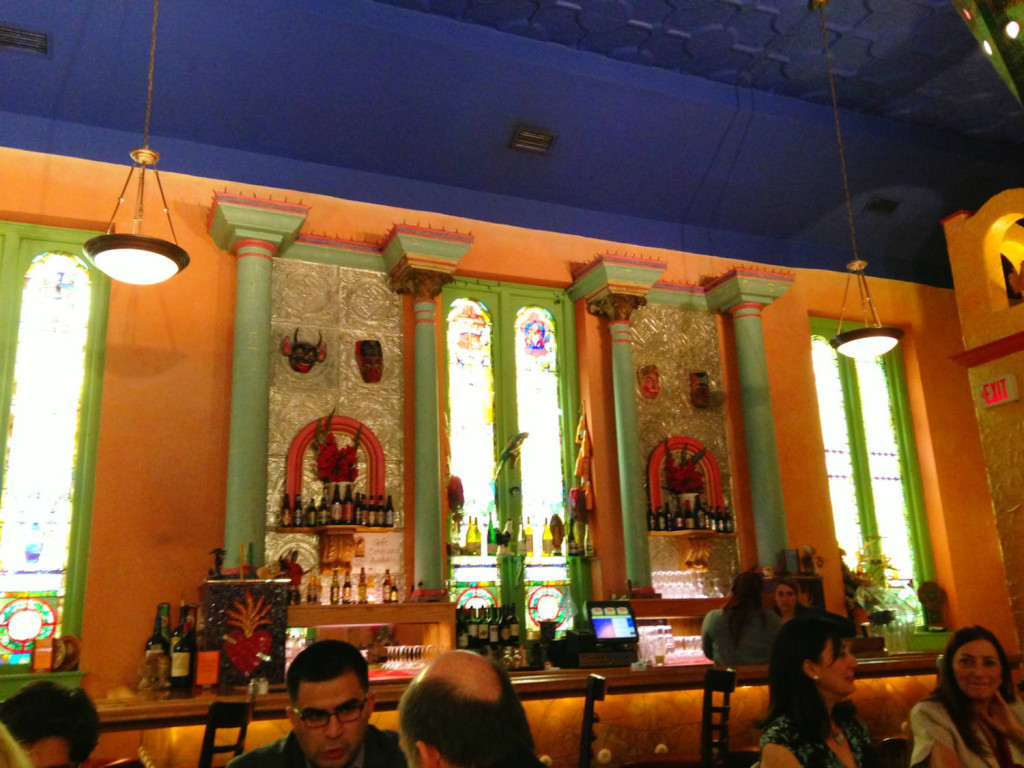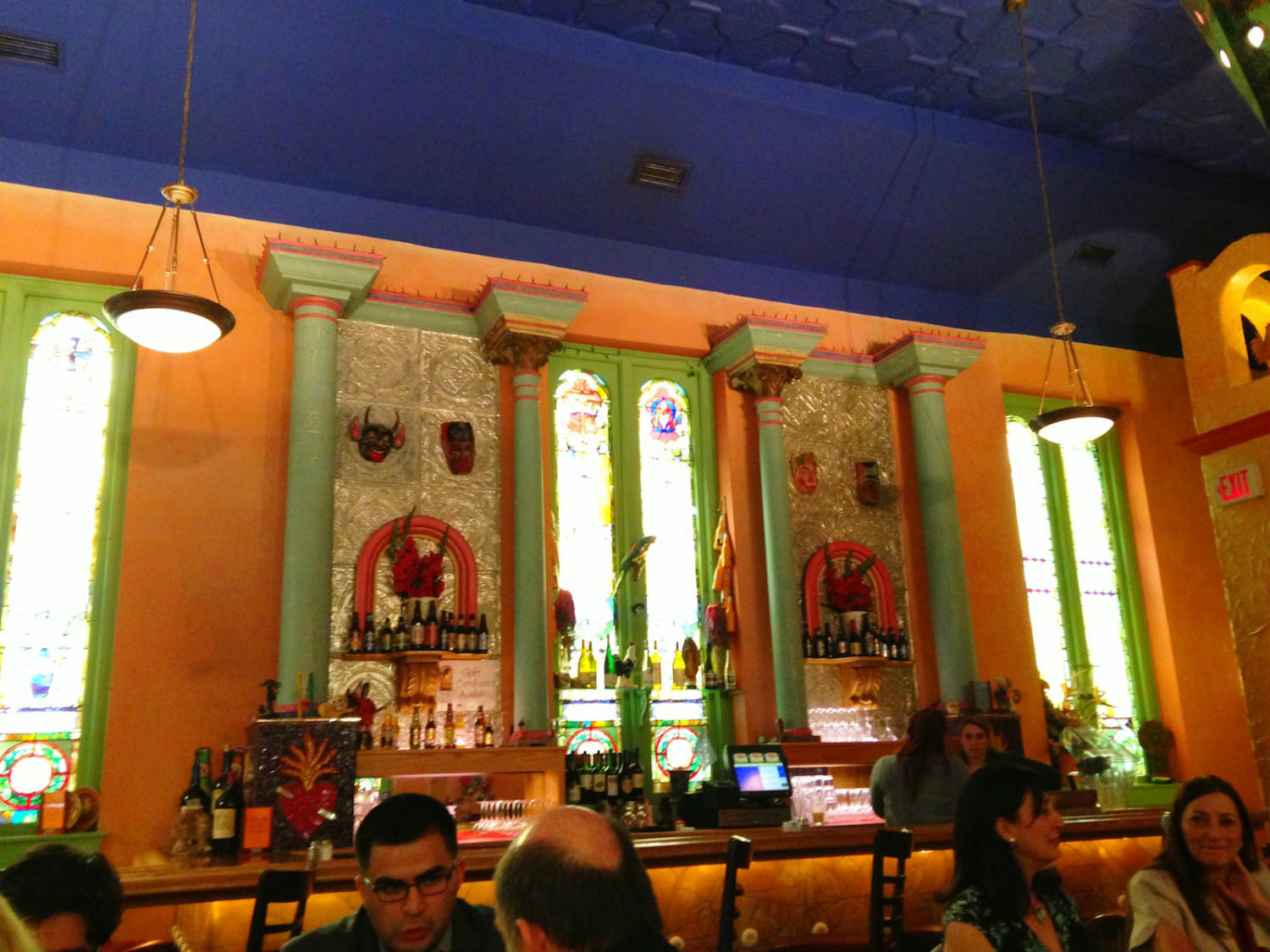 Historical preservation and restoration projects are a difficult topic, they seem to always be riddled with politics and money. In some of the projects I've seen there is a great battle between paying to keep history exactly the way it was left and investing to repurpose the space in to an establishment that people will use regularly rather than just as a museum space. I'd probably always choose to leave history as it was, but realistically I understand there isn't a lot of people investing in that. The super colorful Mexican folk art and really great food (the migas did well when compared to my experience at The Original Blanco Cafe in San Antonio, TX!) I think won me over. If you have a historical establishment and need to repurpose it into something entirely different than what it once was, I hope you can pull it off as well as The Mission Restaurant has. If you're town, you should totally stop in and get a strawberry Jarillos!!
Visit The Mission Restaurant on Facebook
*This post previously appeared on ExploringTheBurnedOverDistrict.com