by Chris Clemens
Lucille Ball was born in Jamestown, New York, on August 6, 1911. Though her television persona on I Love Lucy would capture the hearts of Americans and her fame would bring her to live all over the country, her love for her Chautauqua County hometown never waned. Ball regularly visited her childhood friends and family, and provided support to each of them however she could.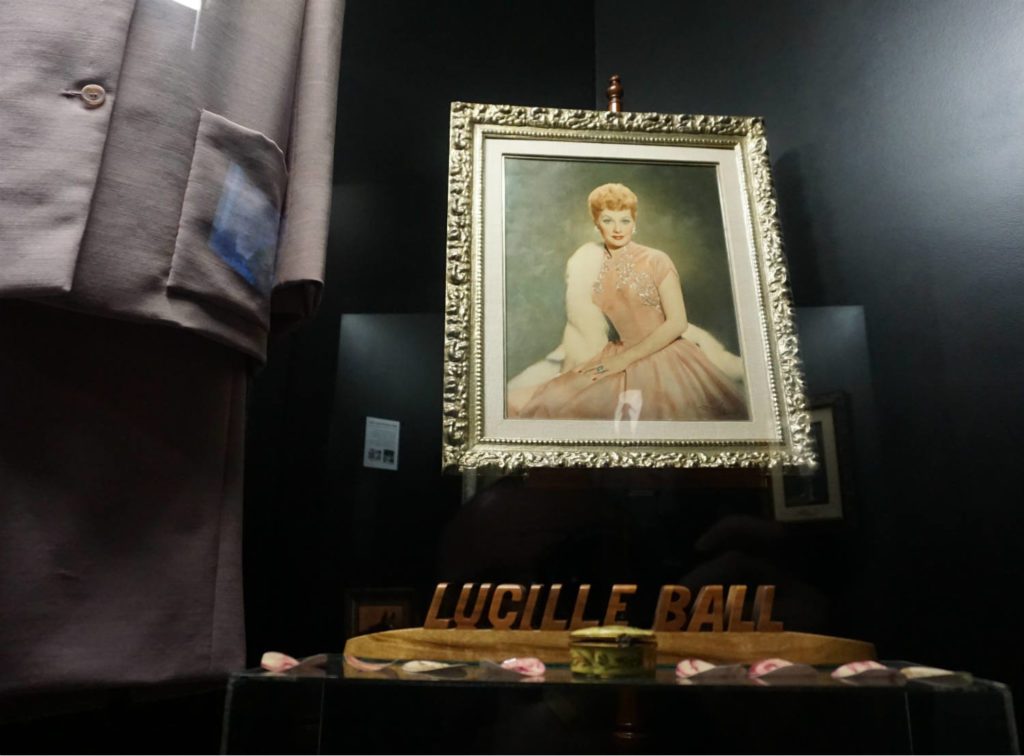 I recently spent the day in Jamestown visiting every site that I could find to learn more about one of the most successful women to have hailed from the Empire State. If you're headed to Jamestown, here's the ultimate Lucille Ball Tour to help you on your way!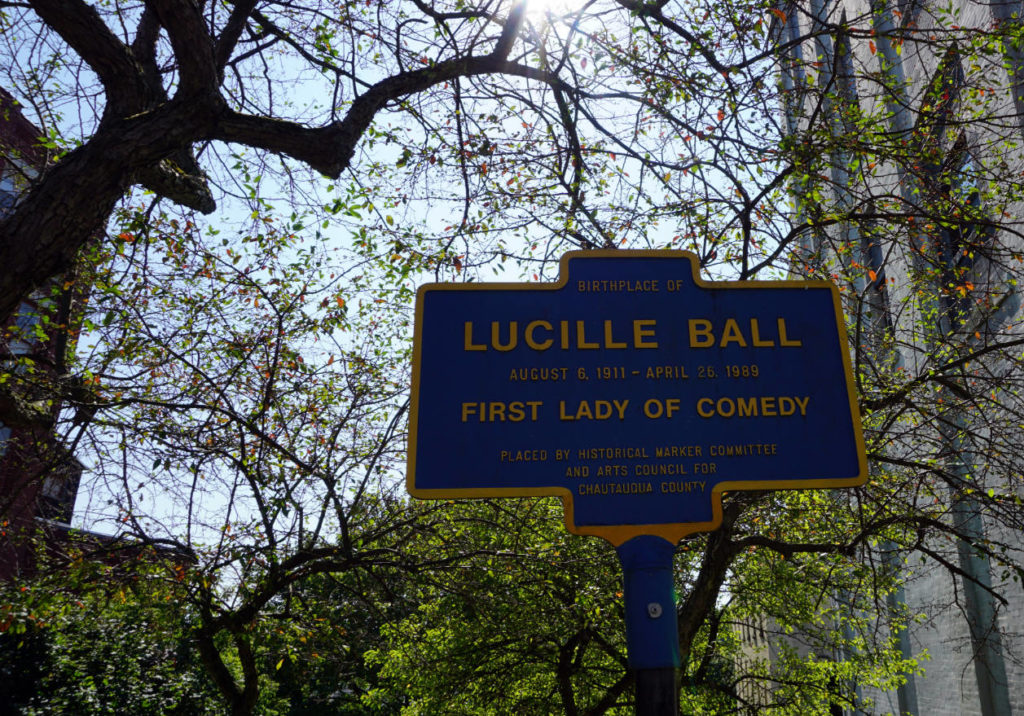 Birthplace
Back then it was 60 Stewart Avenue but today you'll find the very first home of Lucille Ball at 69 Stewart Avenue in Jamestown. She lived here only a couple years until her family moved to Celeron just a few miles away. This home is privately owned, and admittedly, there's not much to see. But, serious Lucy fans will still want to make a drive-by.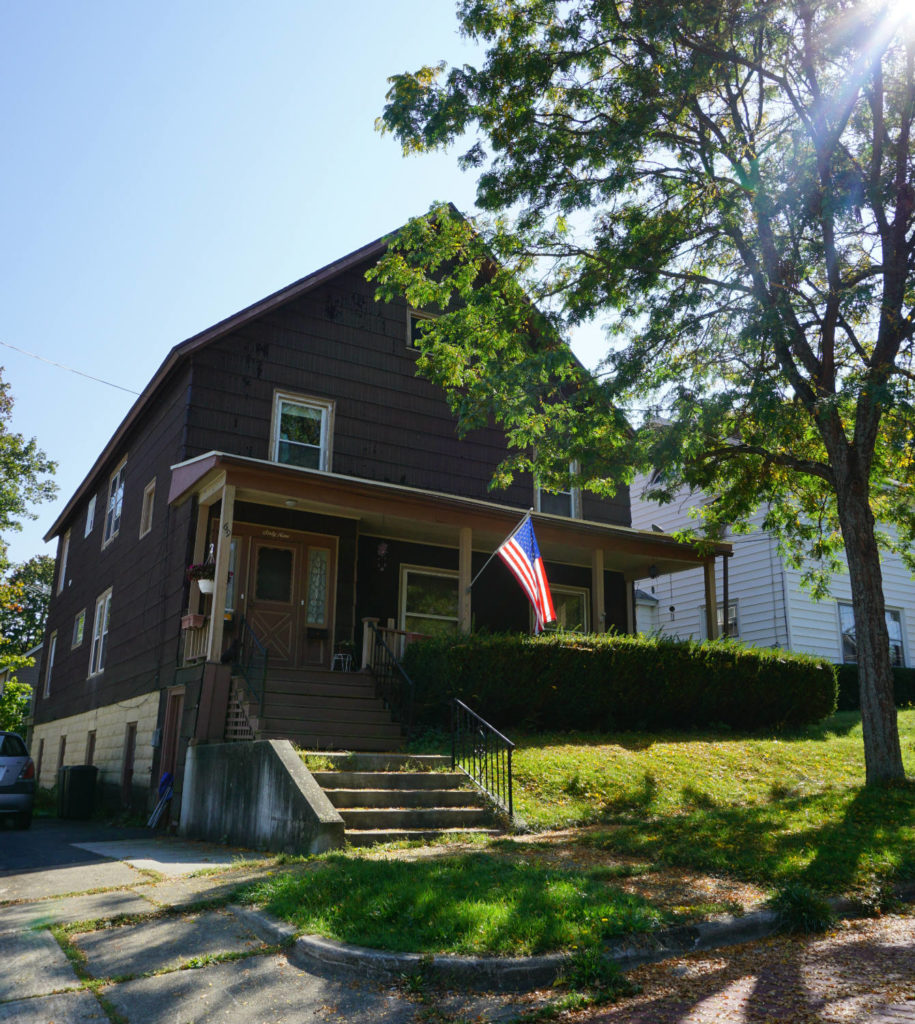 Childhood Home
Only a few minutes west of Jamestown's center, you'll find the home where Lucy spent most of her childhood at 59 Lucy Lane in Celeron. The home was most recently purchased via an eBay auction in 2002 for $98,500. So, the home is now privately owned, but there is an entire website dedicated to her time there including photos, facts, and even an online shop.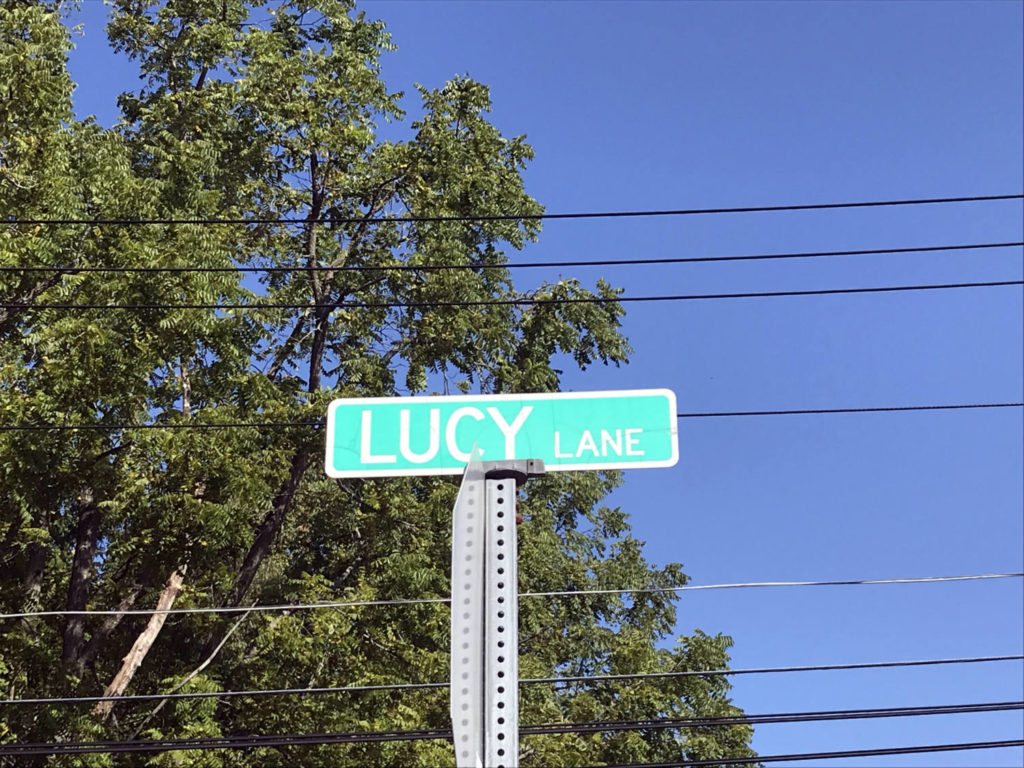 The current owners hope to complete a series of renovations and offer tours in the future. But, even without going in, driving down Lucy Lane and seeing the house will be a good addition to your tour.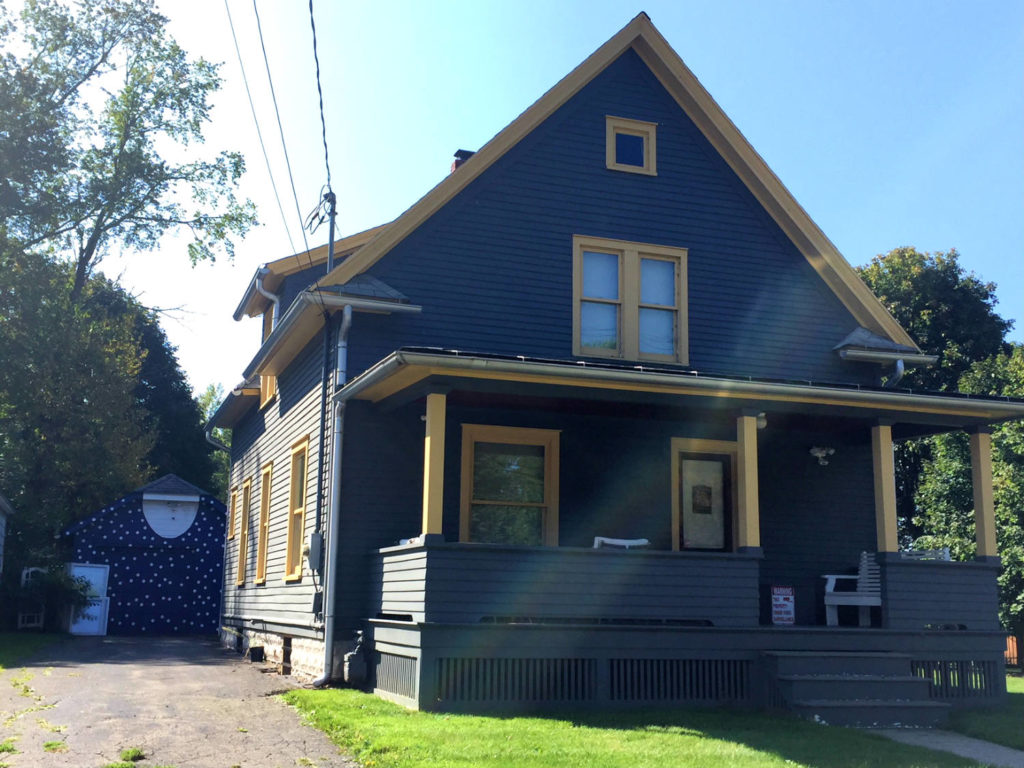 Lucille Ball Memorial Park
Just a few blocks north of Lucy Lane located at 21 Boulevard Ave, visitors will find a small park on the southeast shore of Chautauqua Lake, named in Lucy's memory. There's a picnic area and some ball fields, a little dock that people fish on, and even a quaint little lighthouse.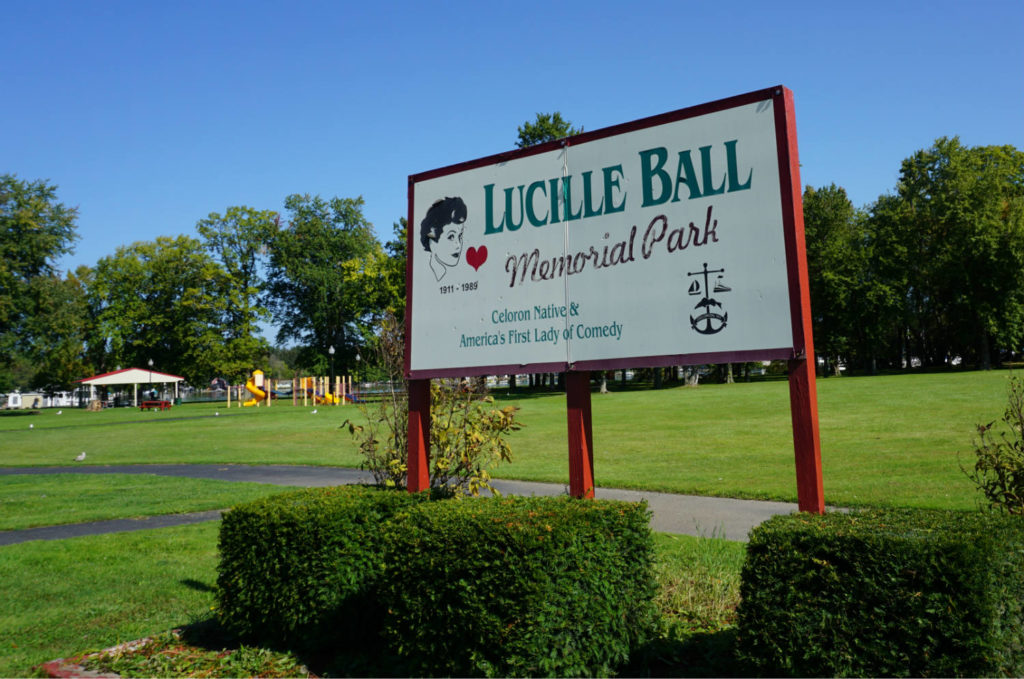 But, Lucy fans will enjoy not one, but two, bronze statues dedicated in her memory. What's more, there's a little bit of controversy regarding these statues.
In 2009, the first bronze statue was unveiled of Lucy convincing fans to take a spoonful of Vitameatavegamin. It sat quietly and ignored until the internet got a hold of a photo and nicknamed the statue "Scary Lucy". The story went viral and "Scary Lucy" quickly became a thorn in the paw of proud Jamestownians. I hate to admit it, but the statue did look more like a 1950's horror-flick monster than Lucille Ball. The artist removed the head and reworked the likeness a bit, but locals still weren't happy.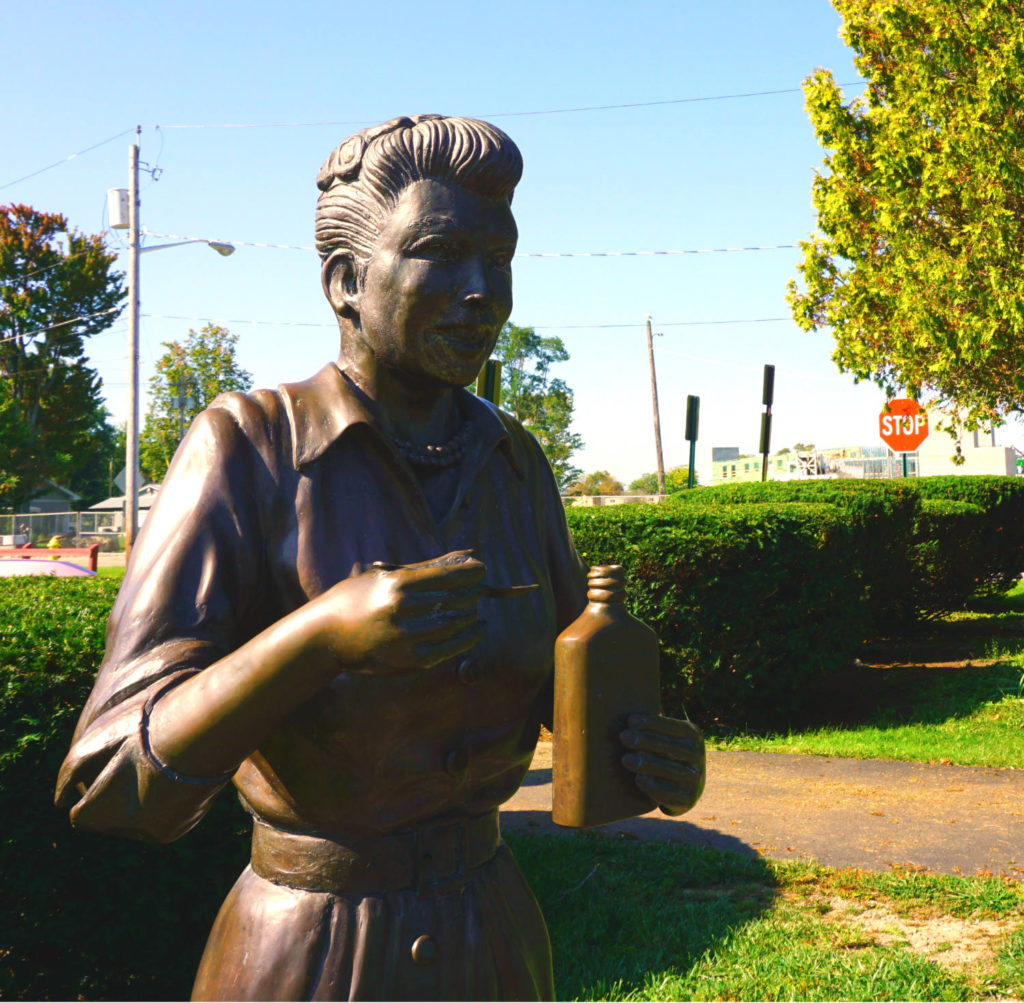 In August of 2016, a brand new statue of Lucy was unveiled in the park. The statue features a striking pose on her Hollywood star and is prominently featured. Artist Carolyn Palmer created what is known as "New Lucy," and locals now have a statue they can be proud of.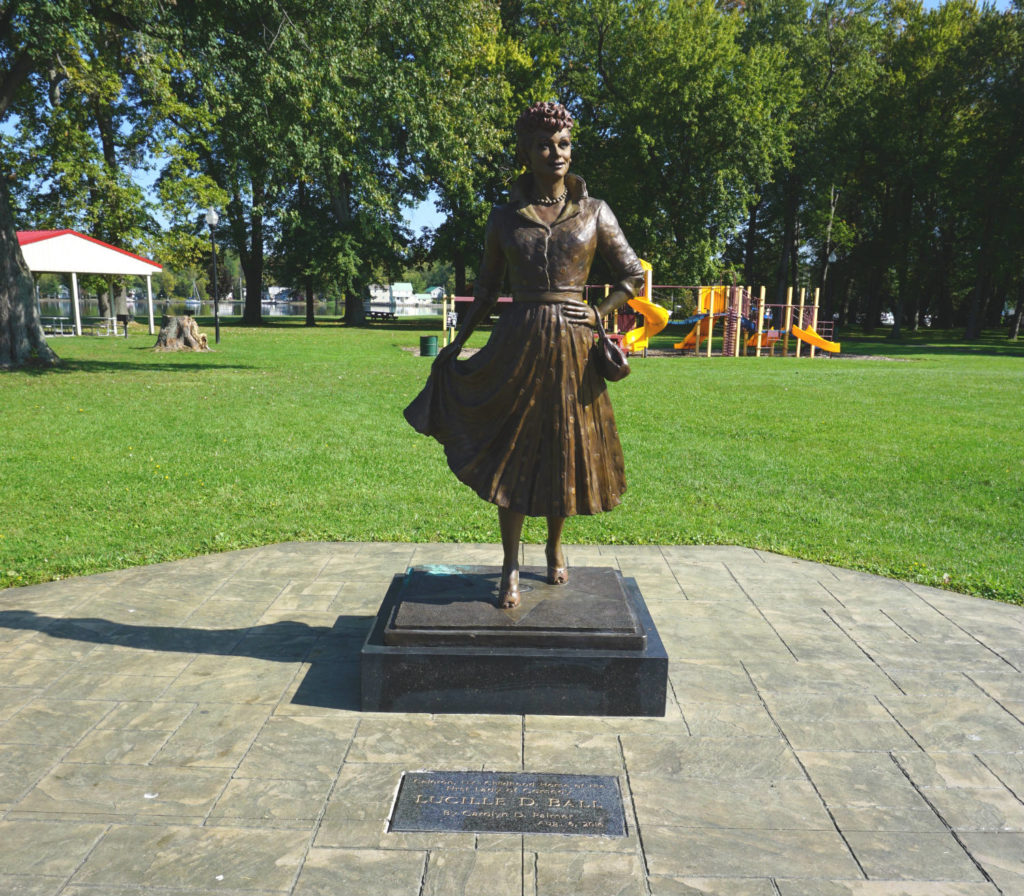 Make sure to say hello to both "Scary Lucy" and "New Lucy" when you visit!
Murals
In Jamestown, you'll find five different murals depicting scenes that even casual Lucy fans will recognize. The father-and-son team of Gary Peters and Gary Peters, Jr. are responsible for each one. Their most recent was unveiled on October 15, 2012–the 61st anniversary of the first broadcast of I Love Lucy. This latest installment claims to be the World's Largest I Love Lucy Mural. After seeing it in person, I can't imagine any other mural challenging the 1,800 square foot artwork's claim. You'll find the "California, Here We Come" mural at 34 Harrison Street.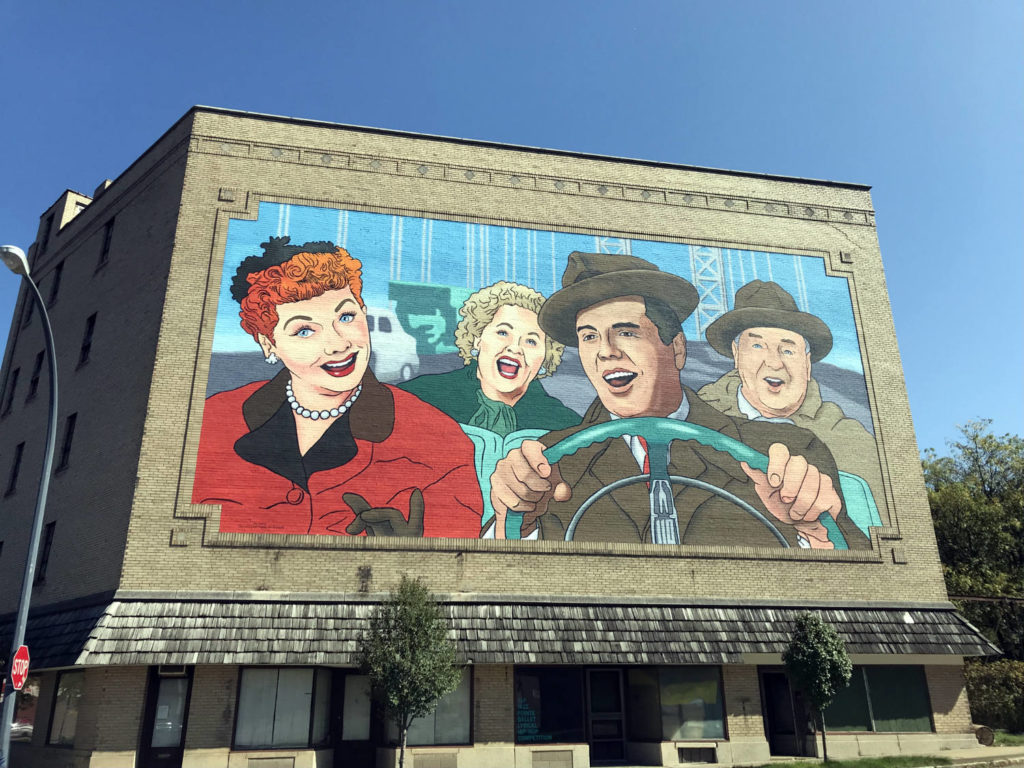 The artists have done an outstanding job with all of these, so make sure to get around and see the other four!
You can find the Vitameatavegamin mural on a parking garage at Spring and E. 3rd Streets.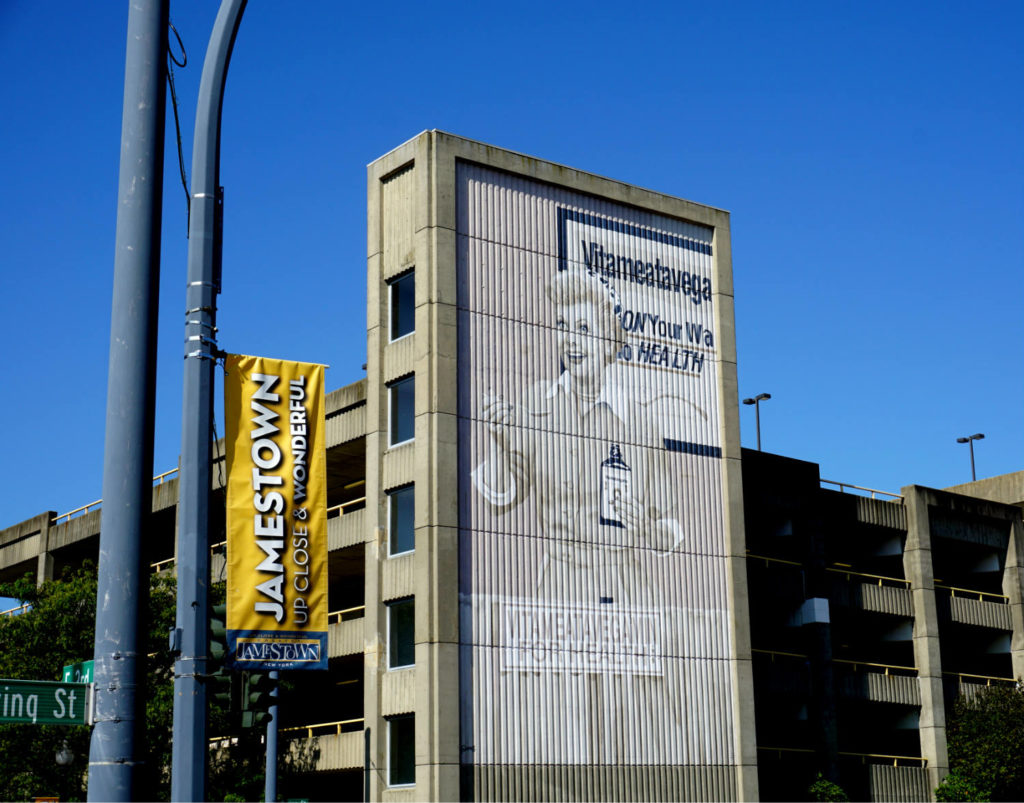 The Lucy and Ethel scene from the candy factory is forever honored with a mural on E. 3rd Street just west of Pine.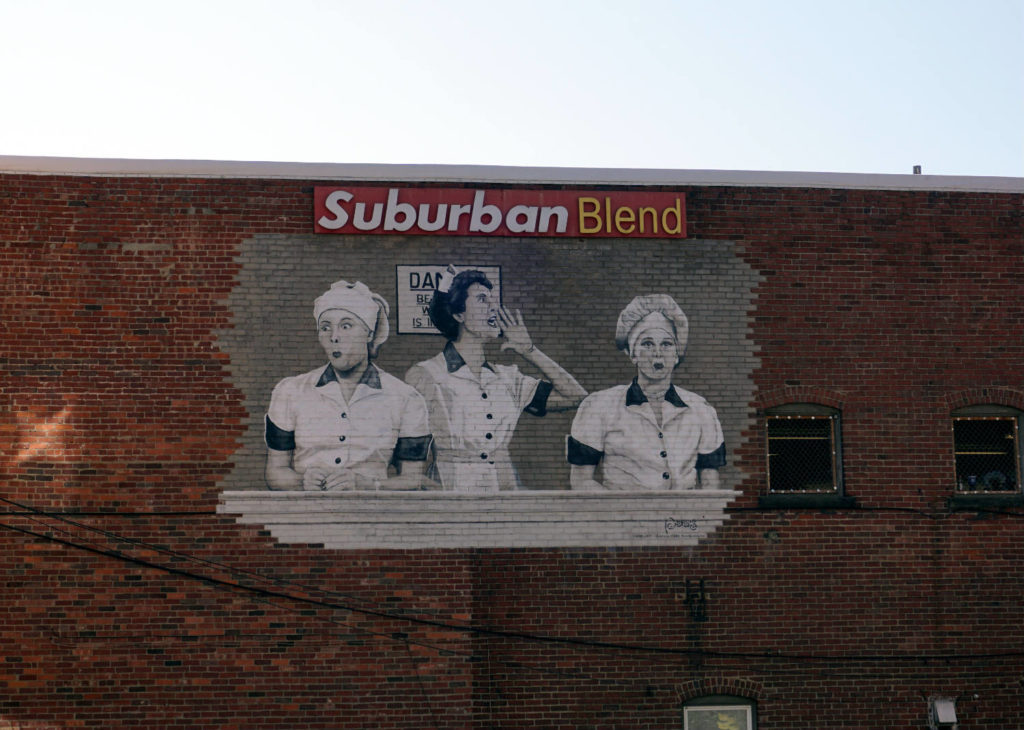 An I Love Lucy postage stamp is located right on the Jamestown Post Office on E. 3rd Street, just a couple blocks east of the others.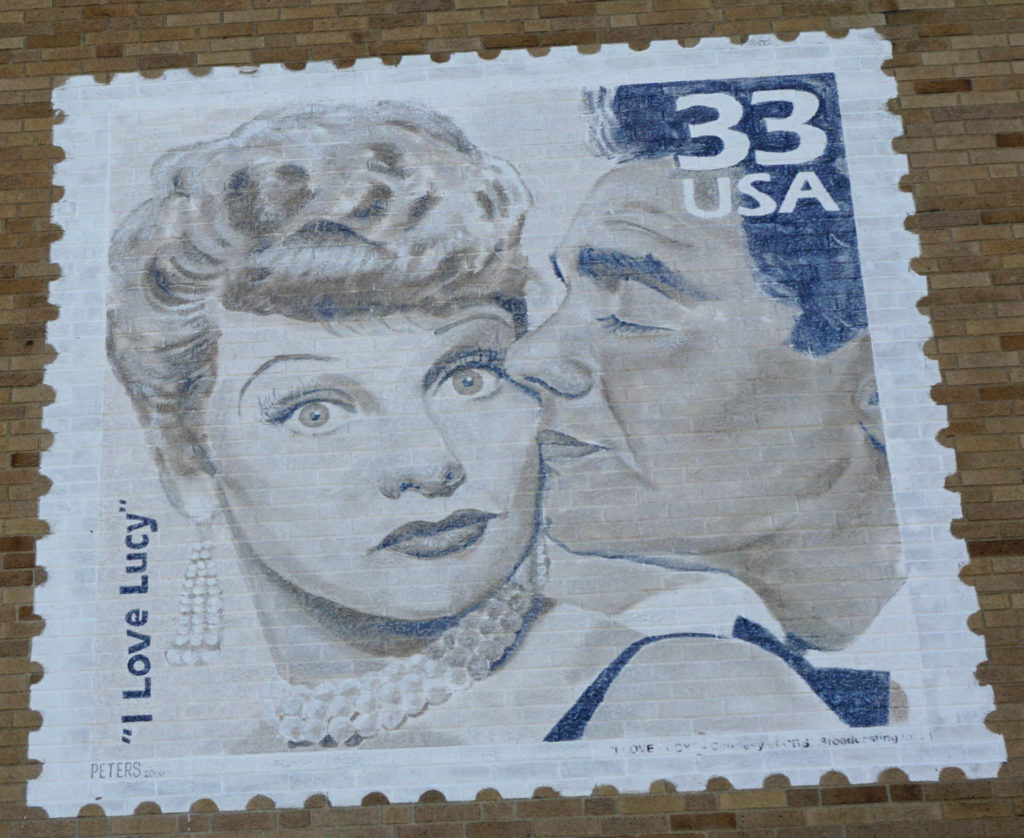 The "Lucy/Desi" mural can be found on the Spring Street parking garage at Spring and 4th Streets. Sadly, I somehow missed getting a photo of this one, so you'll just have to go see it yourself!




The Lucy-Desi Museum
Located right in the heart of Jamestown at 2 W 3rd Street you'll find the Lucy-Desi Museum. It opened in 1996 to, "preserve and celebrate the legacy of Lucille Ball and Desi Arnaz and enrich the world through the healing powers of love and laughter."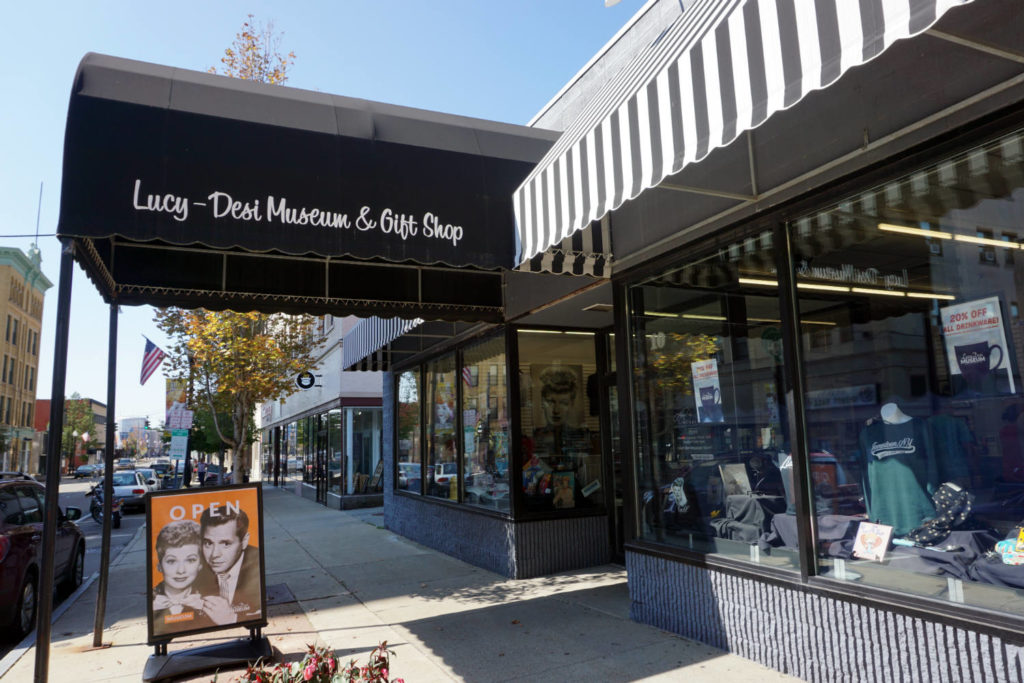 The museum tells the life histories of both Lucille Ball and her husband co-star, Desi Arnaz. Through signage, artifacts from their personal and professional lives, videos, and even an entire room filled with costumes, there's a bit of everything here.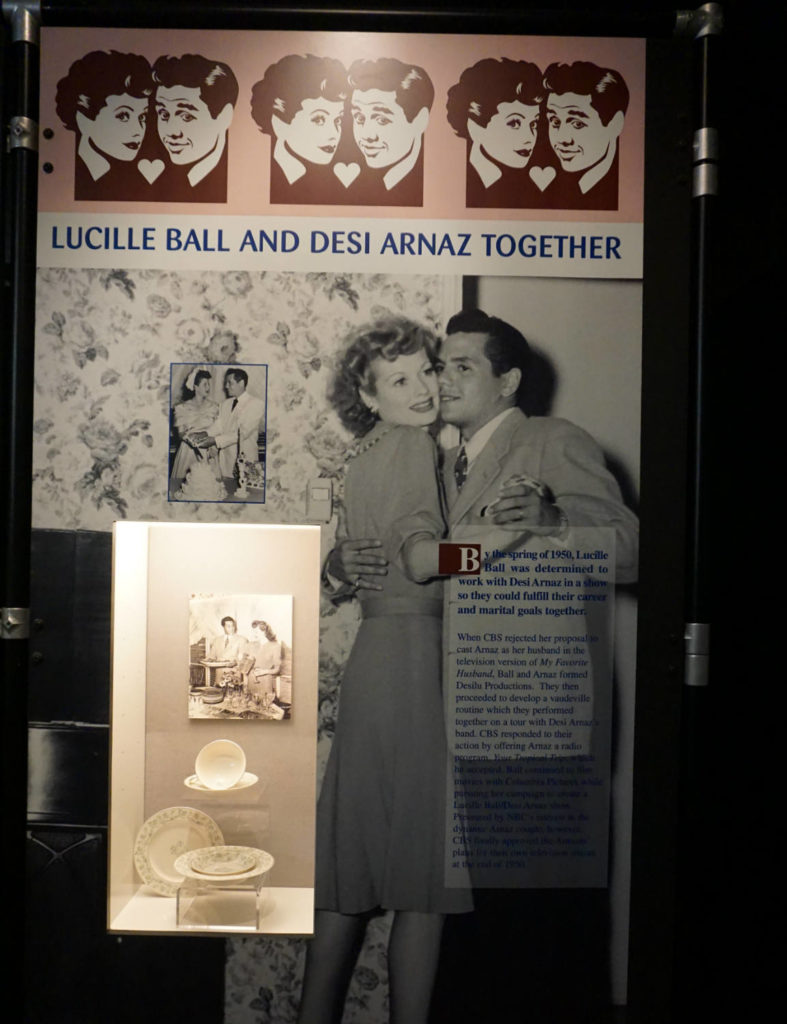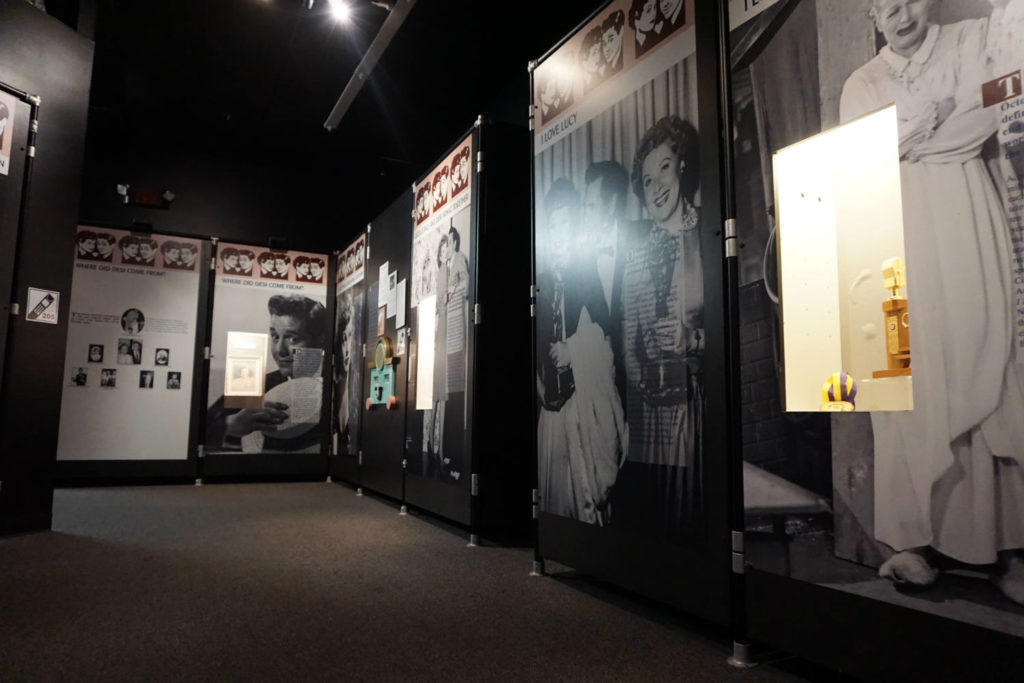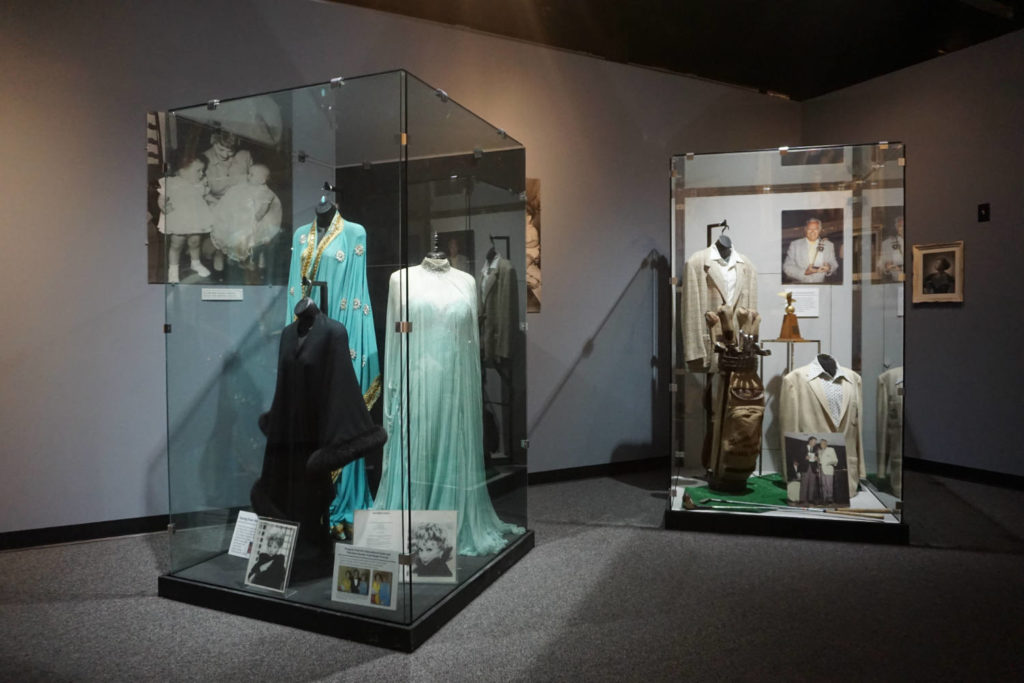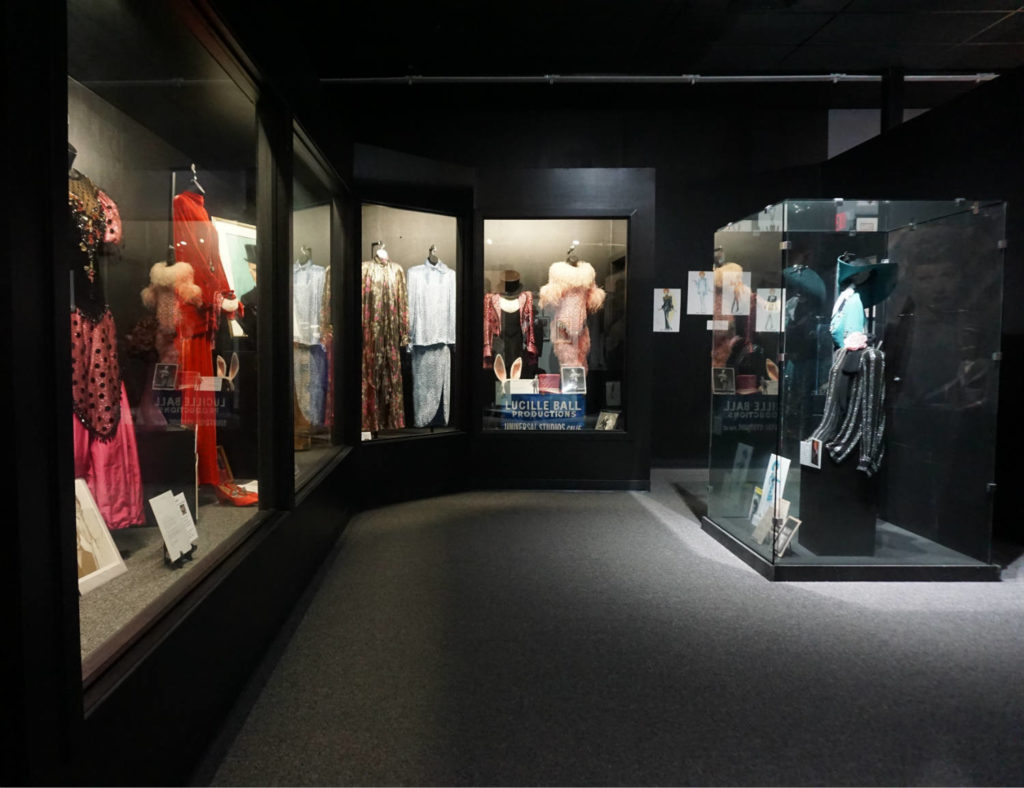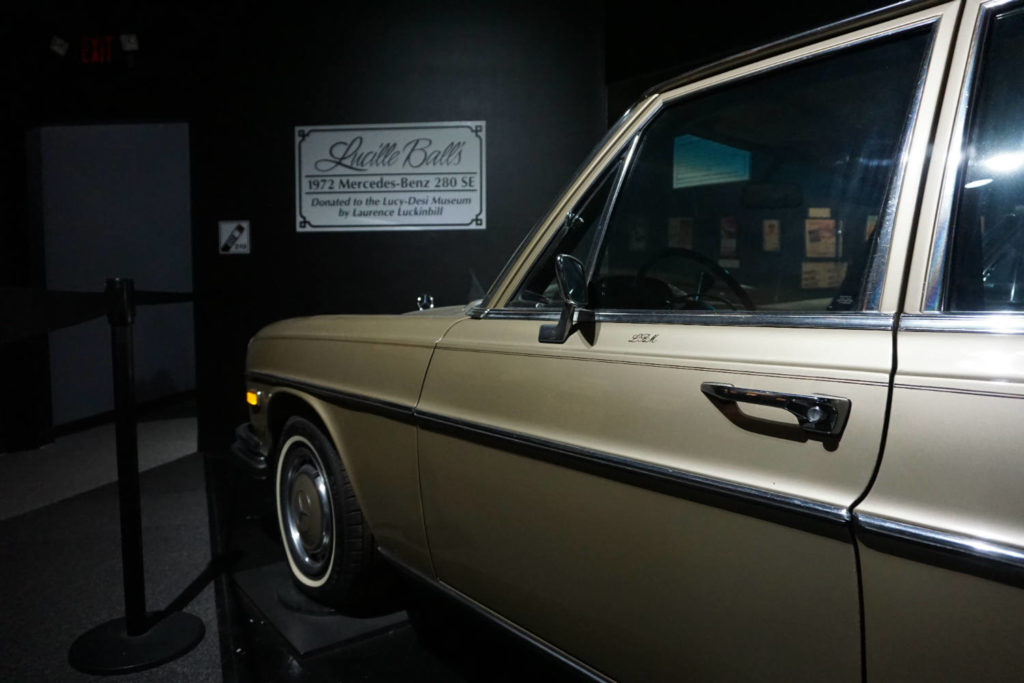 If you really want an in-depth experience at the museum, plan to visit during May for their "Lucy-Desi Days" featuring an extensive series of speakers and special guests. To step things up even more, each August you can catch performances of well-known modern comics at the Lucille Ball Comedy Festival.
In the gift shop, you'll find a long list of books by famous comics, DVDs , t-shirts, and the typical collection of museum souvenirs. But, this is also where you'll buy your ticket to get you in to the museum and the…
Desilou Studios
Devoted fans will adore this! Attached to the Lucy-Desi Museum, you enter Desilou Studios through the gift shop, and are immediately transported to the production of I Love Lucy thanks to original sets from the show.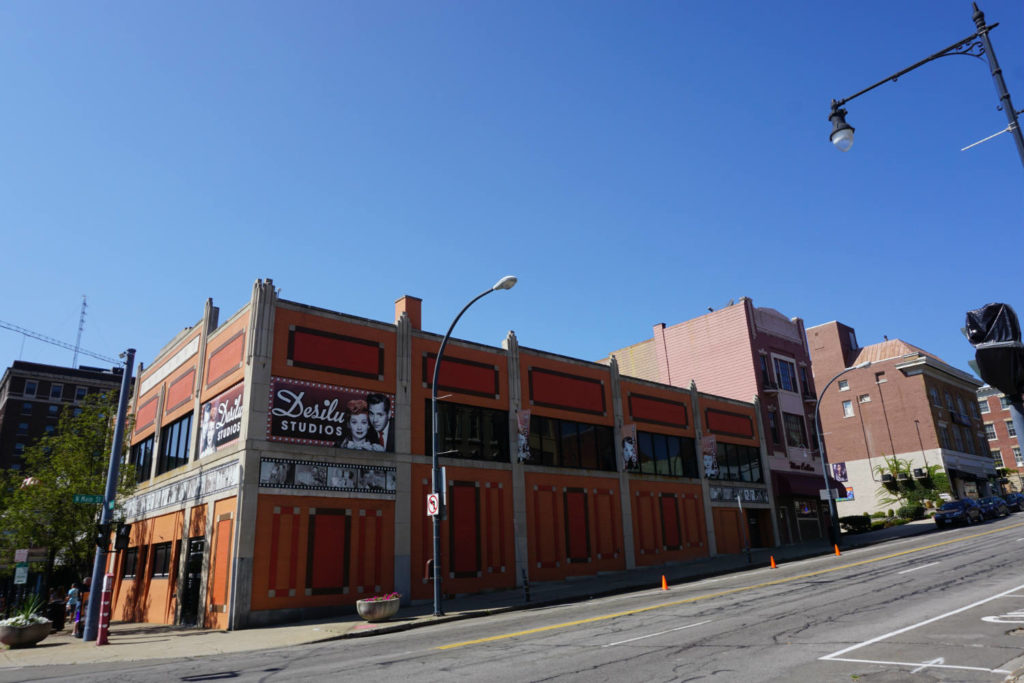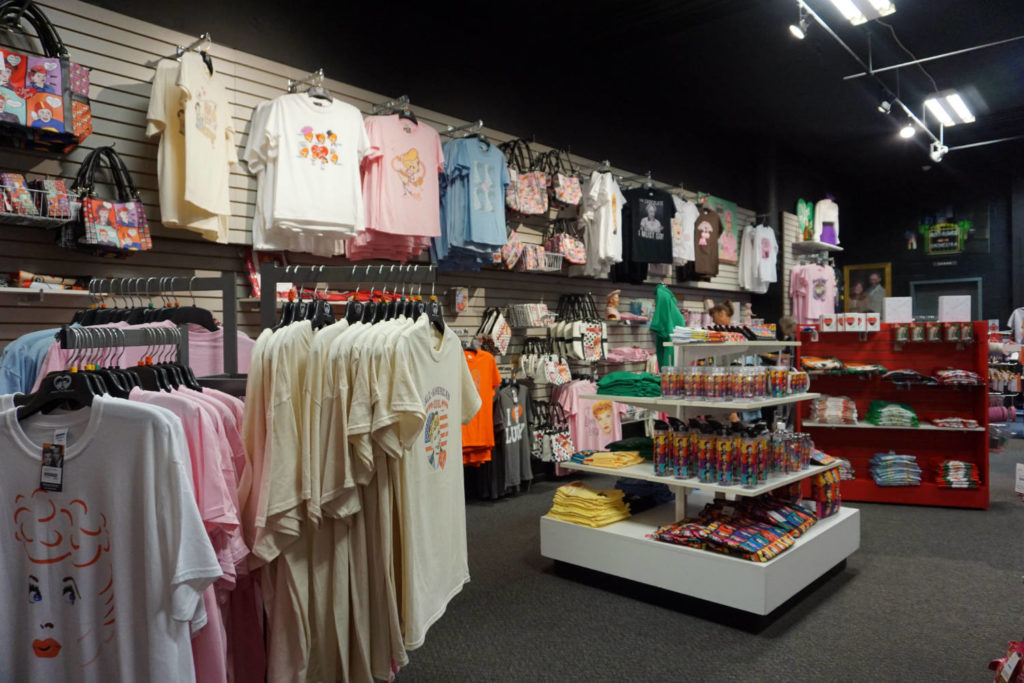 A few sets actually toured the country back in 2001, but Desilou Studios is now the permanent home of arrangements like Lucy's bedroom, Ricky Ricardo's New York City apartment, and even an interactive Vitameatavegamin set where you can appear on TV as you channel your inner Lucy.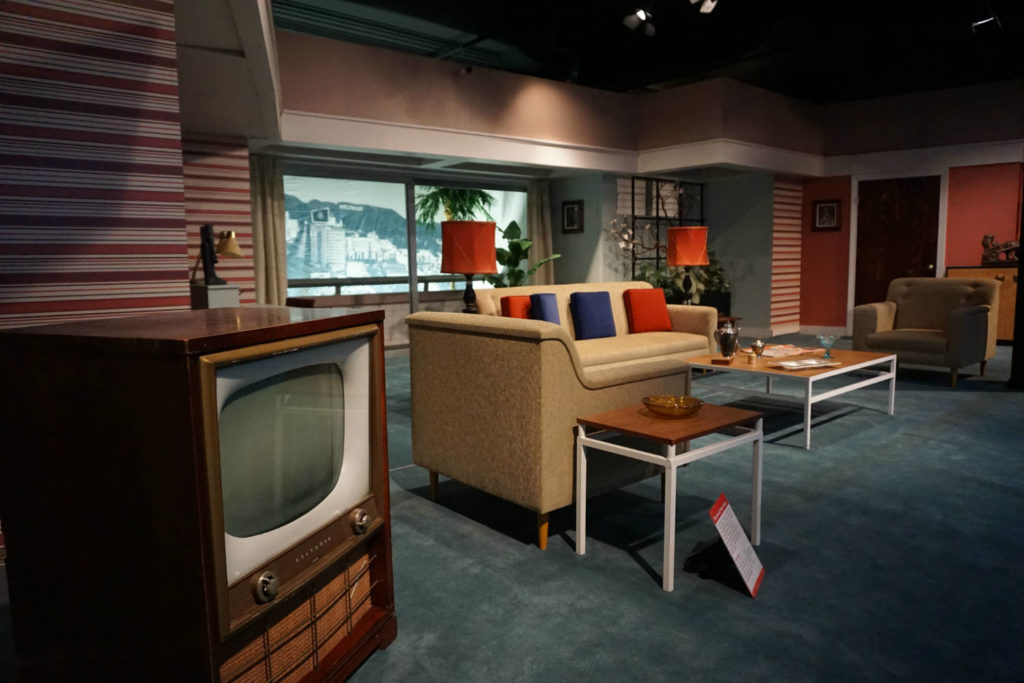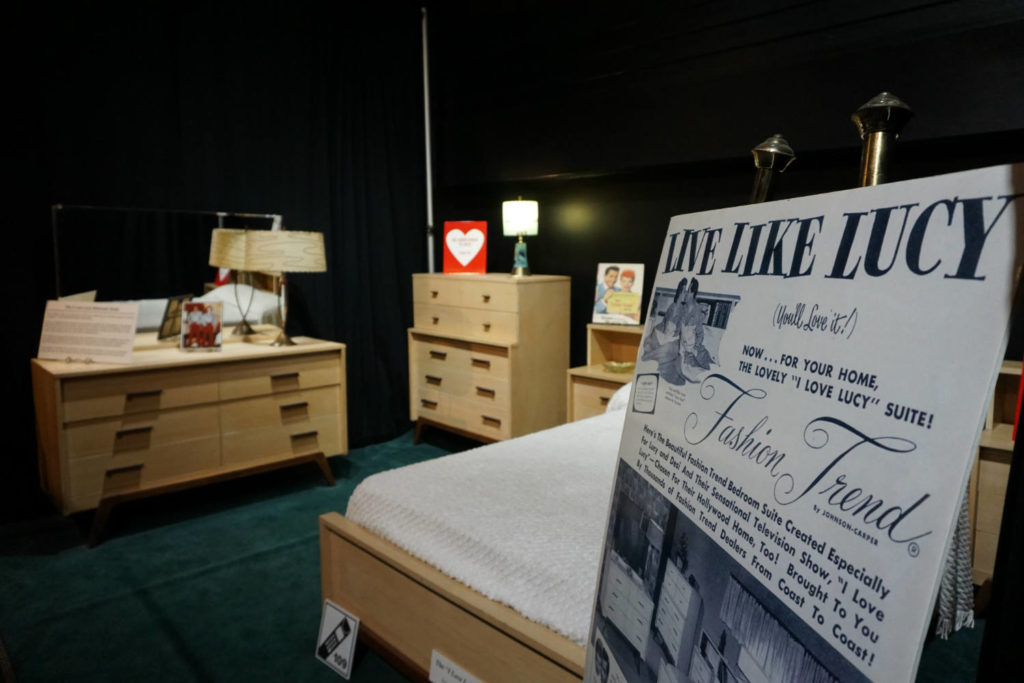 Lake View Cemetery
On April 18, 1989 at the age of 77, Lucille Ball began to experience chest pains. She was rushed to the hospital where she underwent a grueling eight-hours of heart surgery. The surgery was successful and she began to recover, but she suffered a second aortic rupture on April 26, 1989. After the second rupture, doctors were not able to revive her. Lucy was cremated and interred in the Forest Lawn – Hollywood Hills Cemetery with scores of other celebrities.
Much later in 2002, Ball's children saw fit to move her ashes back to where she was born. Today, you can enter Lake View Cemetery in Jamestown and follow the painted hearts from the main entrance right to Lucy's final resting place–with her parents.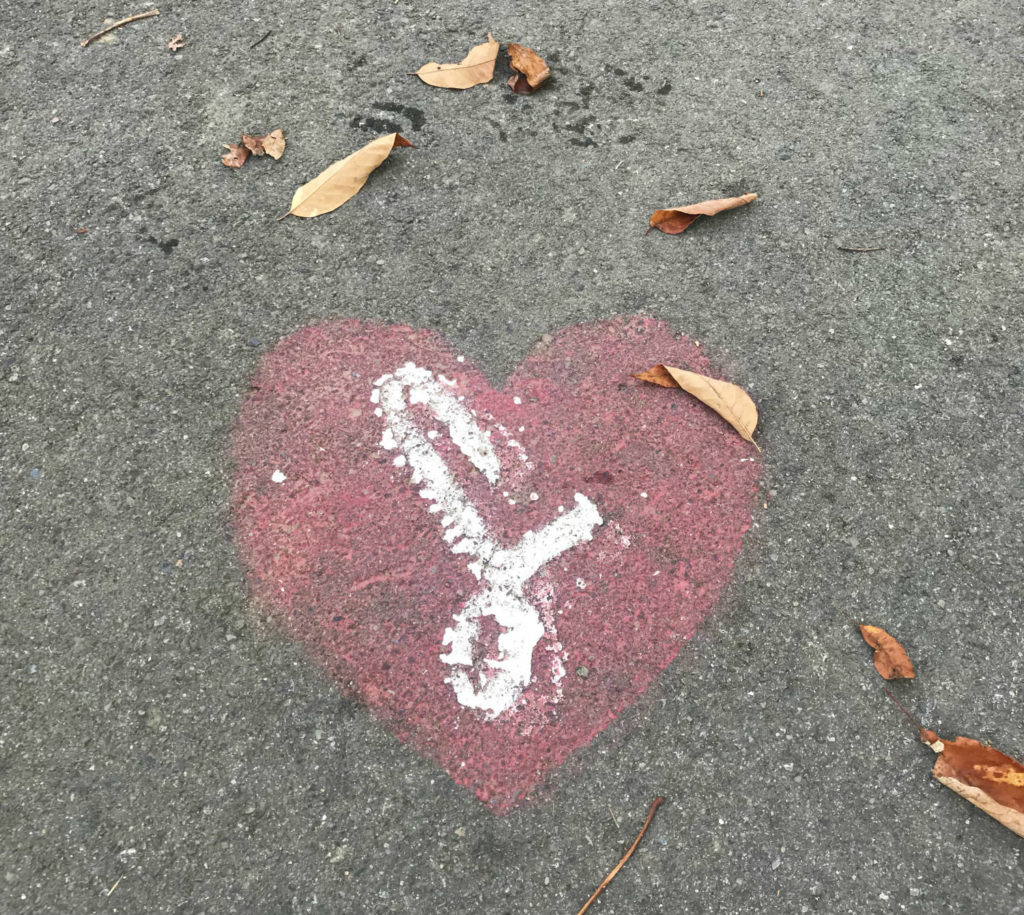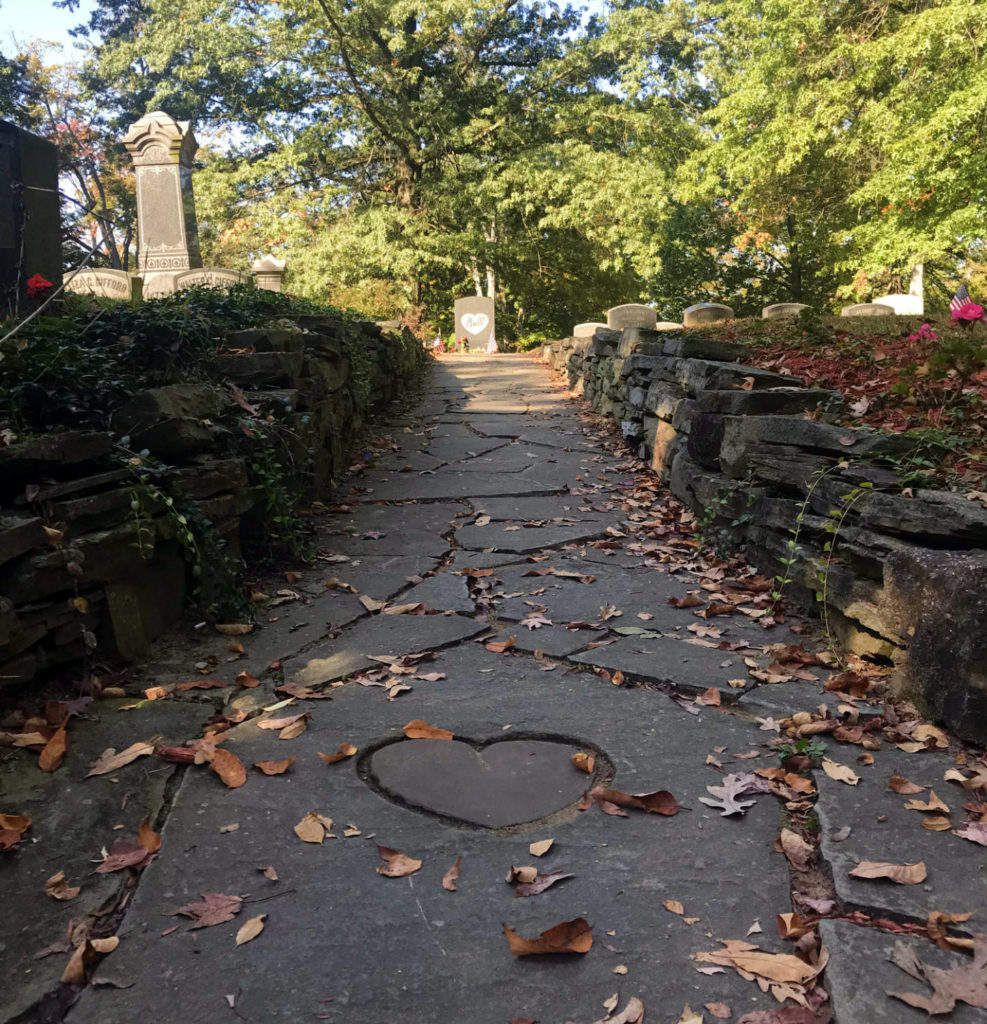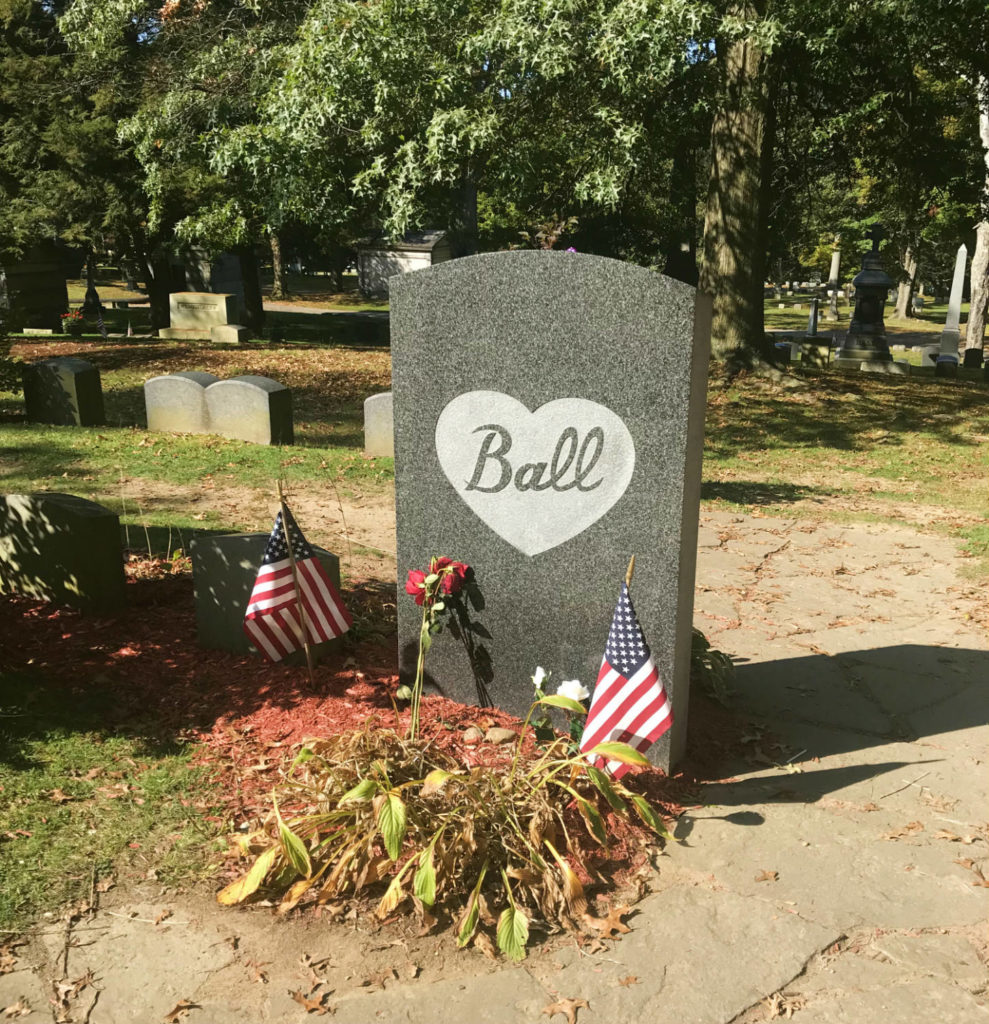 Recap
Visiting Jamestown really gave me a brand new understanding for the life and accomplishments of Lucille Ball. Of course, I was already familiar with classic I Love Lucy scenes and a bit of Desi Arnaz's life, but I didn't have a proper understanding of truly how deep the duo's impact on American culture went.
Ball's induction to the Women's Hall of Fame, for instance, is a fact I hadn't been aware of. Learning these things gave me a sense that Jamestown isn't just proud that one of their own went on to make people laugh, but actually went on to change the industry entirely. She paved the way for women to take a leading role and gained a prominence in pop culture that was radically unique for the time period.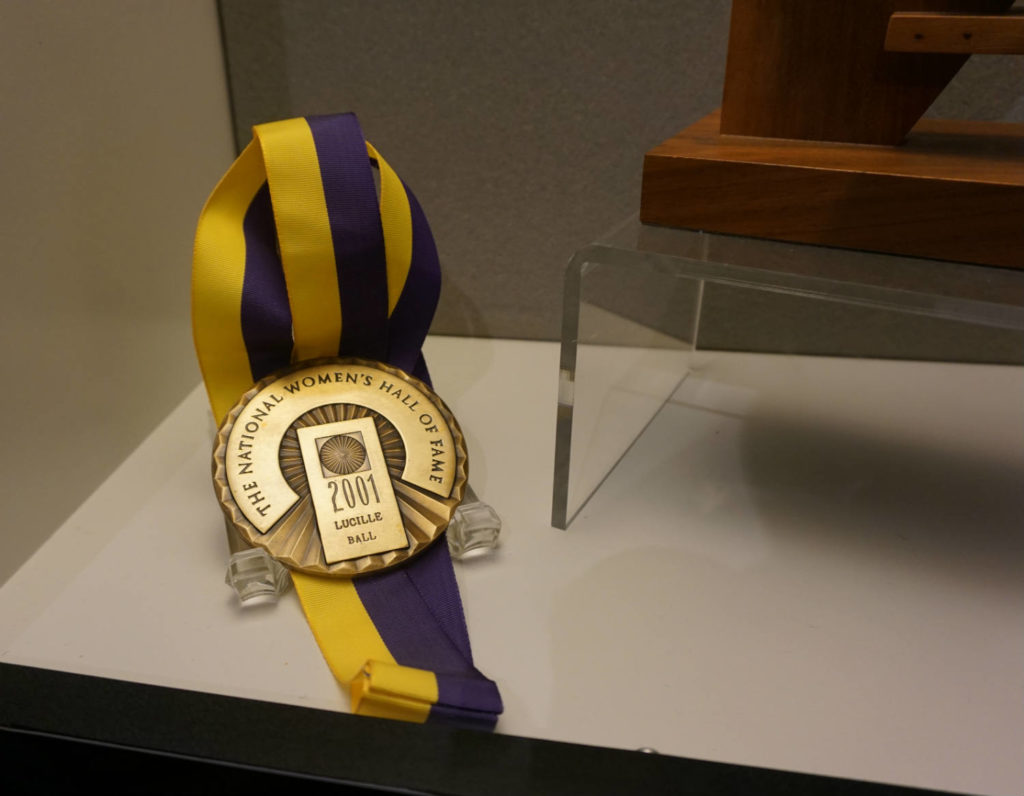 I know if you're a regular reader of Exploring Upstate it's because you enjoy finding things around New York to visit and learn about. If you haven't already, a trip to Jamestown for exploring the life and legend of Lucille Ball should be at the top of your queue.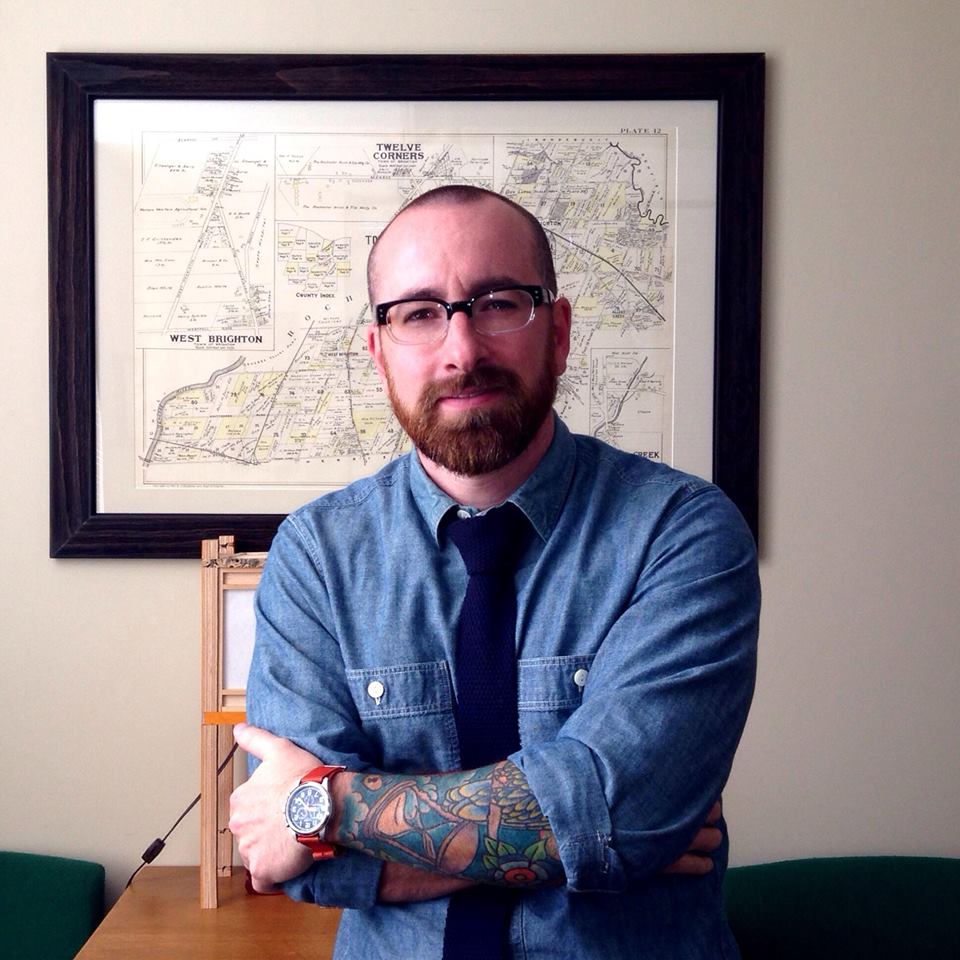 Chris Clemens is the Founder/Publisher of Exploring Upstate. From his hometown in Rochester, he spends as much time as possible connecting with the history, culture, and places that make Upstate New York a land of discovery. Follow him on Twitter at @cpclemens