The story of a small religious shrine at the side of the road on Seneca Street in Buffalo
by Chris Clemens
What's always been intriguing to me, is how humans assign a spiritual value to a particular geographical location.
The North American Martyrs Shrine in Auriesville is a place of pilgrimage for Catholics because of the events that took place there.
Each summer Mormons flock to the geographic origins of their beliefs in Palmyra.
It has always raised the question in my head of 'How does a place become spiritual? How does one place become more so than another?'
This isn't a philosophical blog, or one intended to stir the pot of surrounding spirituality. It's really just to share with you all some really interesting places that I've encountered while exploring their history. Most of the places shared here are places where people go to engage with other like minded believers to solidify and practice their faith.
It's safe to say that if you find a place to be important, and you connect with it, then it's a spiritual place. But, that connection might be a private one, though the place itself is very public. For instance, how many people have passed this little shrine in Buffalo and wondered why it was there?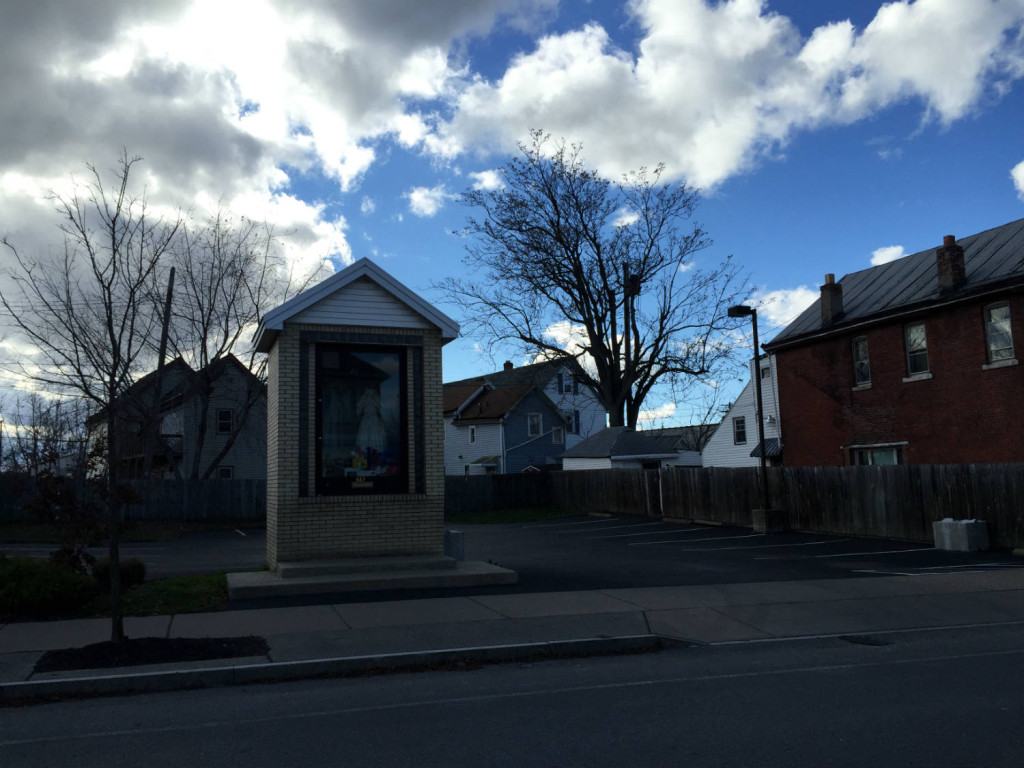 A Buffalo Barber Sees The Light
The City of Buffalo has seen its share of ups and downs. One of those down times was in the 1950's. The Cold War was just a few years in and a lot of people were struggling to make ends meet. When things feel that heavy, it challenges your faith.
Joe Battaglia and his family lived at 849 Seneca Street in an apartment above the barbershop where Battaglia ensured the locals all looked their best–and more than likely, provided a place to discuss current events and sports.
One night Battaglia awoke in his sleep. Outside his bedroom window he found a shining image calling to him. When he went outside to inspect further, the image of the Virgin Mary became clearer to him. Mary told him not to be afraid, that she had a mission for him to spread the word of peace.
The Seneca Street Shrine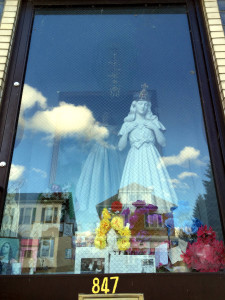 Battaglia wasted no time in starting, but took a year to finish building the tan brick, glass block entombed Virgin Mary that can be found at 847 Seneca Street.
He maintained the shrine for all who wished to pay homage.
Battaglia passed away sometime in the 1970's, and the shrine began to slowly fall into a state of disrepair. Sometime during the 1980's the City of Buffalo acquired the shrine and formed a plan to tear it down.
Preservation
Locals living in the Hydraulics Neighborhood (Buffalo's earliest industrialized section, dating back to the early 1800's) fought for the preservation of the shrine, and ultimately won.
It was purchased and is now maintained by a few locals who are interested in continuing the legend that Battaglia built. The shrine's insides are decorated with numerous photos and trinkets, and apparently on St. Patrick's Day it's decorated for the festivities as well.
The shrine has served as inspiration for the play "Lady of South Division Street" written by Tom Dudzick.
I swung by the shrine quick to check it out while we were in Buffalo looking at some other cool Catholic places and nabbed a couple photos. If you're driving down Seneca Street and a small, tan brick shrine catches your eye, stop and say a quick prayer, and maybe a thanks to a local barber for following through on a vision to make the world a bit more peaceful.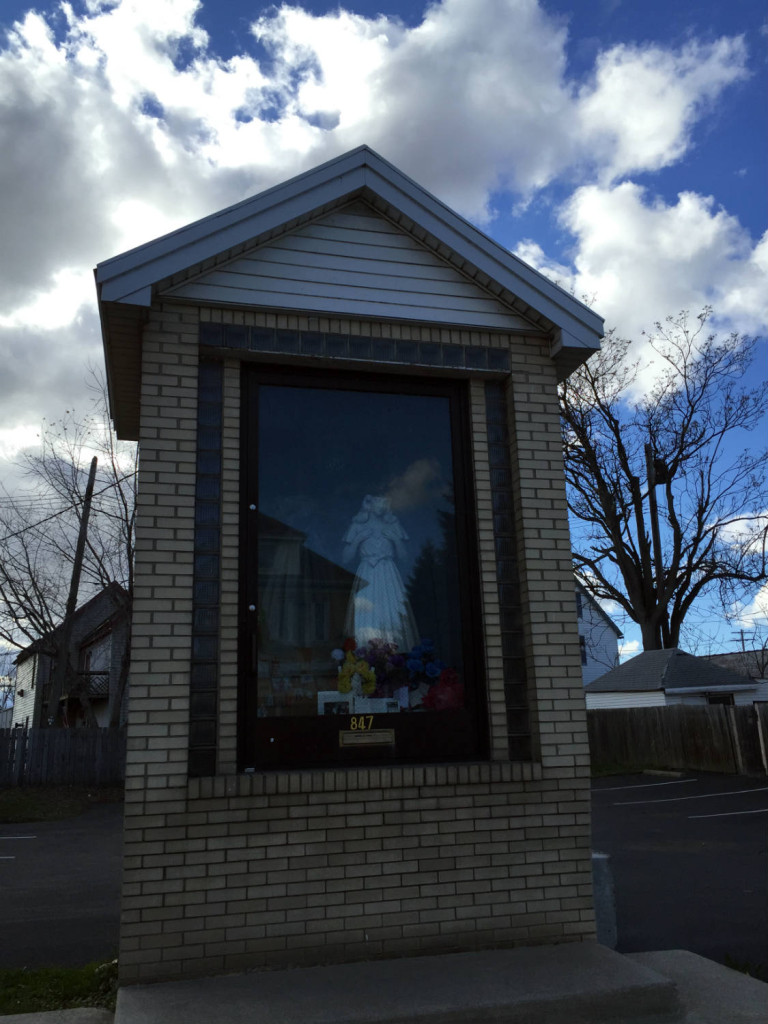 This post previously appeared on ExploringTheBurnedOverDistrict.com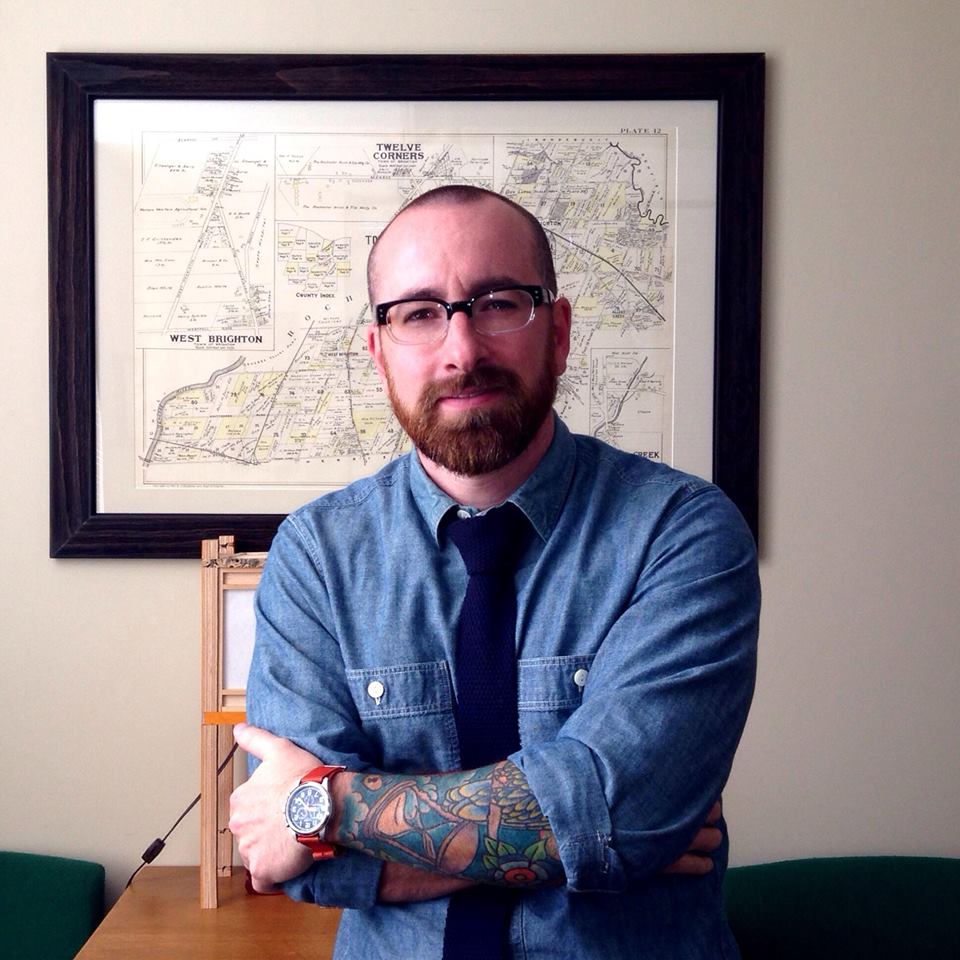 Chris Clemens is the Founder/Publisher of Exploring Upstate. From his hometown in Rochester, he spends as much time as possible connecting with the history, culture, and places that make Upstate New York a land of discovery. Follow him on Twitter at @cpclemens