by Chris Clemens
New York State Route 97 has a long and winding history. That history now includes a short stretch of iconic New York highway known as Hawk's Nest.
For 70 miles, it connects three counties along the New York/Pennsylvania border.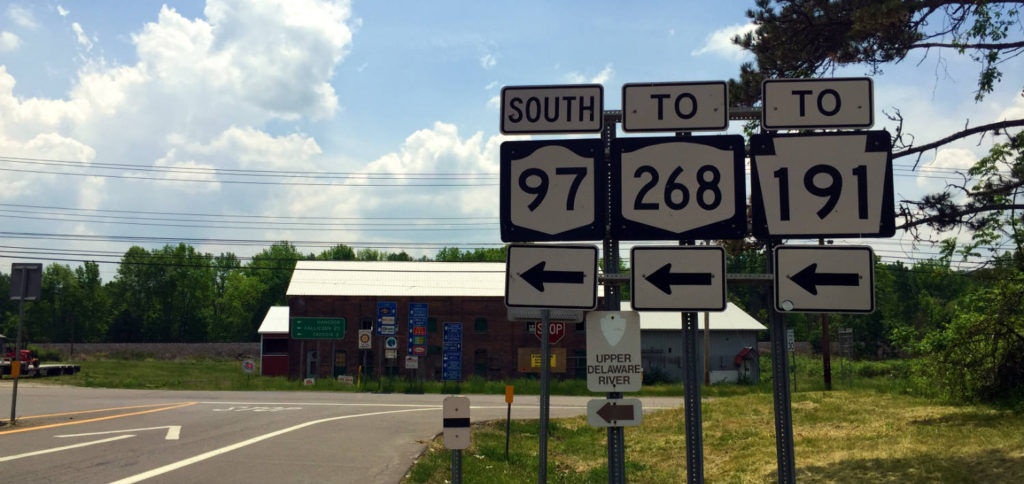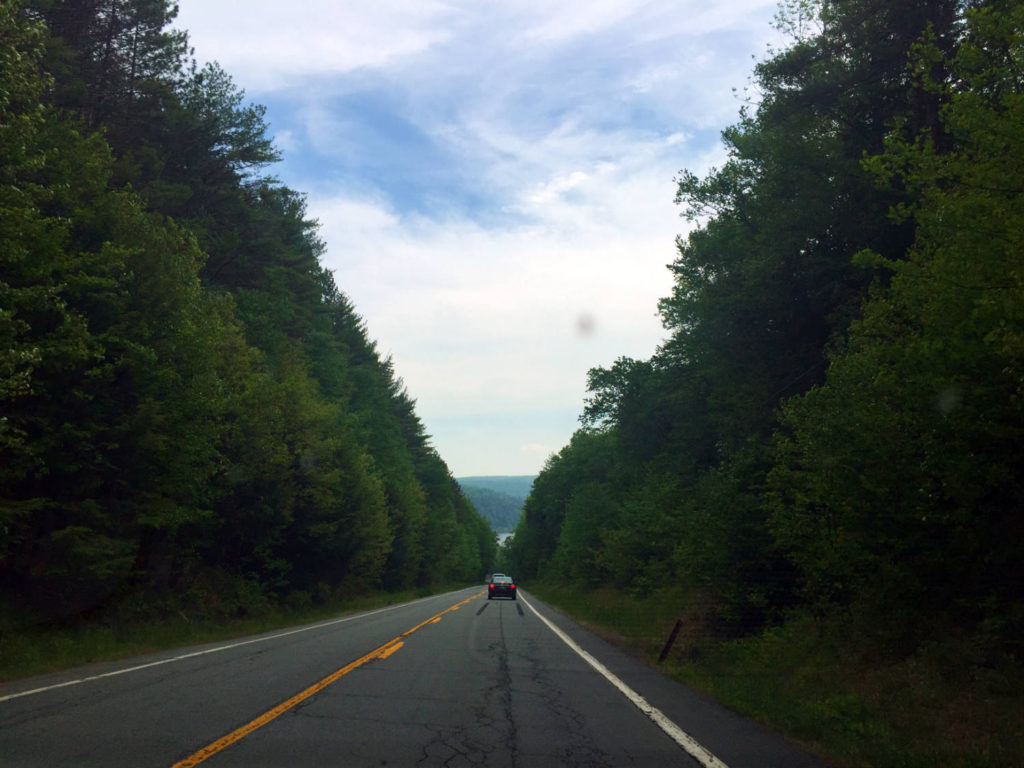 The roadway stretches from Hancock, New York in Delaware County all the way down to Port Jervis, New York in Orange County. Much of the roadway follows the Delaware River through a region now called the Delaware Scenic & Recreational River, but the northern half is mostly hilly roadways with blind driveways and a small town here and there.
For much of the second half of the 1800's, the roadway was just a simple one-lane dirt path probably used mostly by the loggers and coal miners that worked in that part of the state. But, in the early 1930's, they doubled the width and paved it to make way for the common traveler in an automobile. In doing so, they ended up creating a short stretch of roadway that would go on to be so iconic that fancy car manufacturers began filming their commercials there. If Hawk's Nest was cool enough for this Porsche commercial from 1989, it was definitely worth my time to go visit too.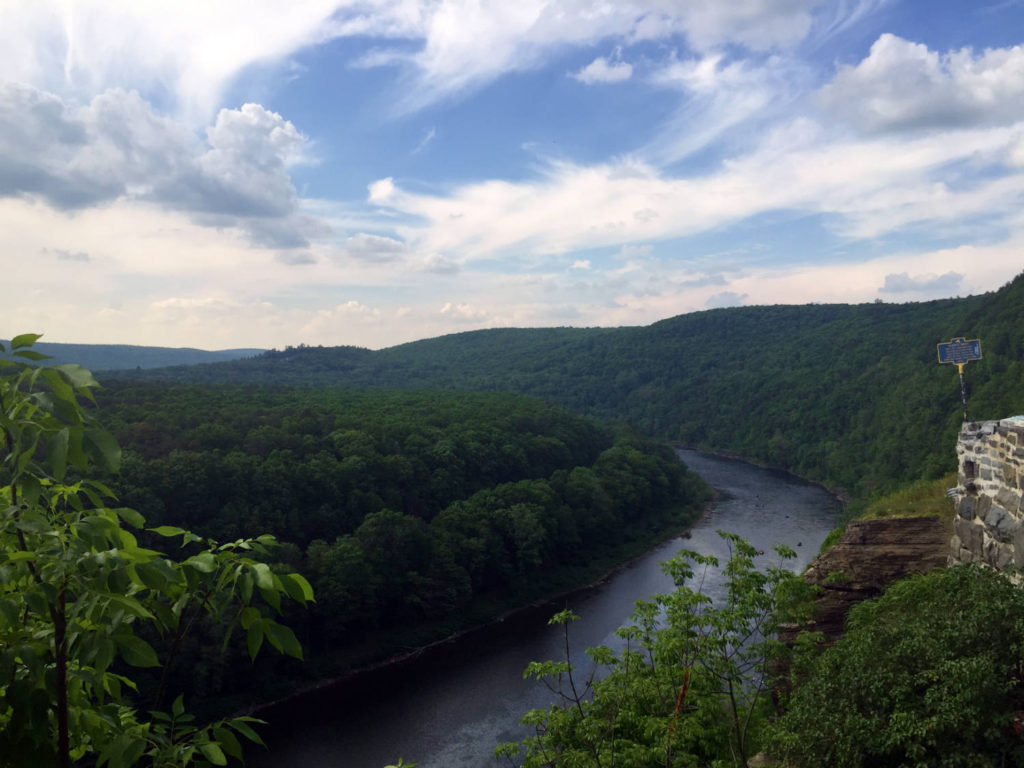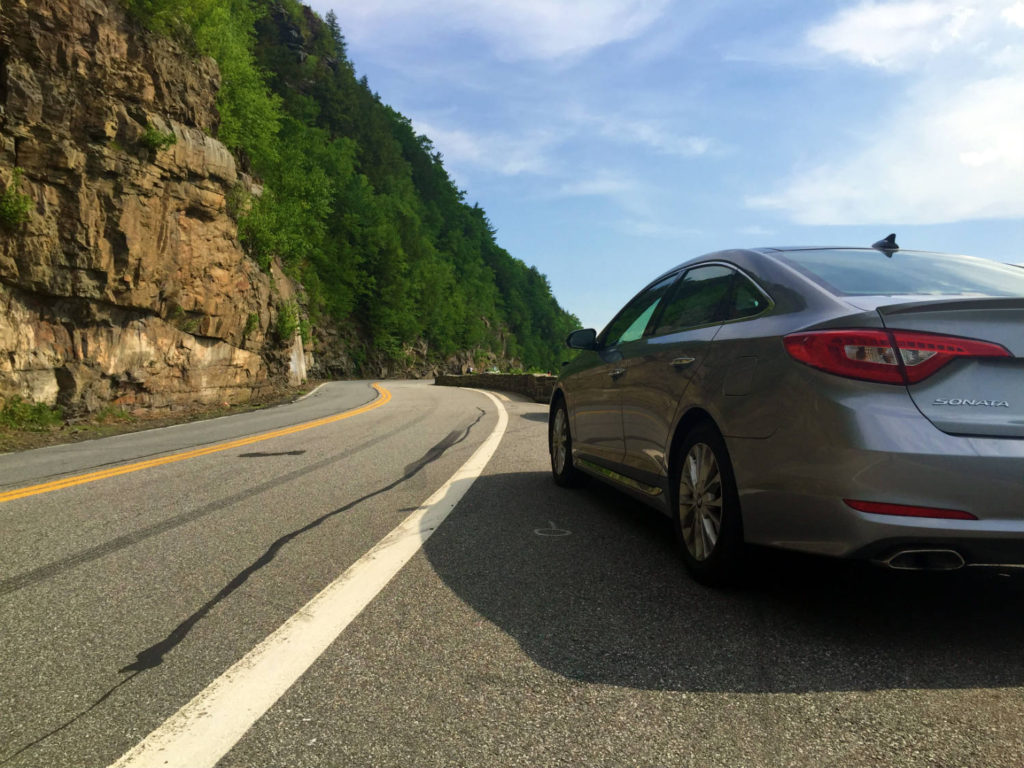 Named for the birds of prey that call this region home, the short, winding and tight two-lane highway traverses the towering hills of the Catskills on one side, and overlooks the meandering blue Delaware River on the other. Technically and on the books the speed limit through Hawk's Nest is 40 mph but for sightseeing purposes and general, overall safety concerns, the suggested speed limit through Hawk's Nest is 25 mph. In my short stay and despite seeing a cop patrolling, it was rare to witness anyone taking the 25 mph suggestion to heart. According to a local motorcyclist I chatted with, the Hawk's Nest section of Route 97 averages about 40 accidents per year–the most recent of which included a motorcyclist hitting a rock wall and requiring a helicopter get him out to receive care for his busted clavicle–just a few days before my visit in May. If the number of videos on YouTube of car and motorcycle aficionados driving Hawk's Nest is any indication, this just might be one of the most popular roadways in the state.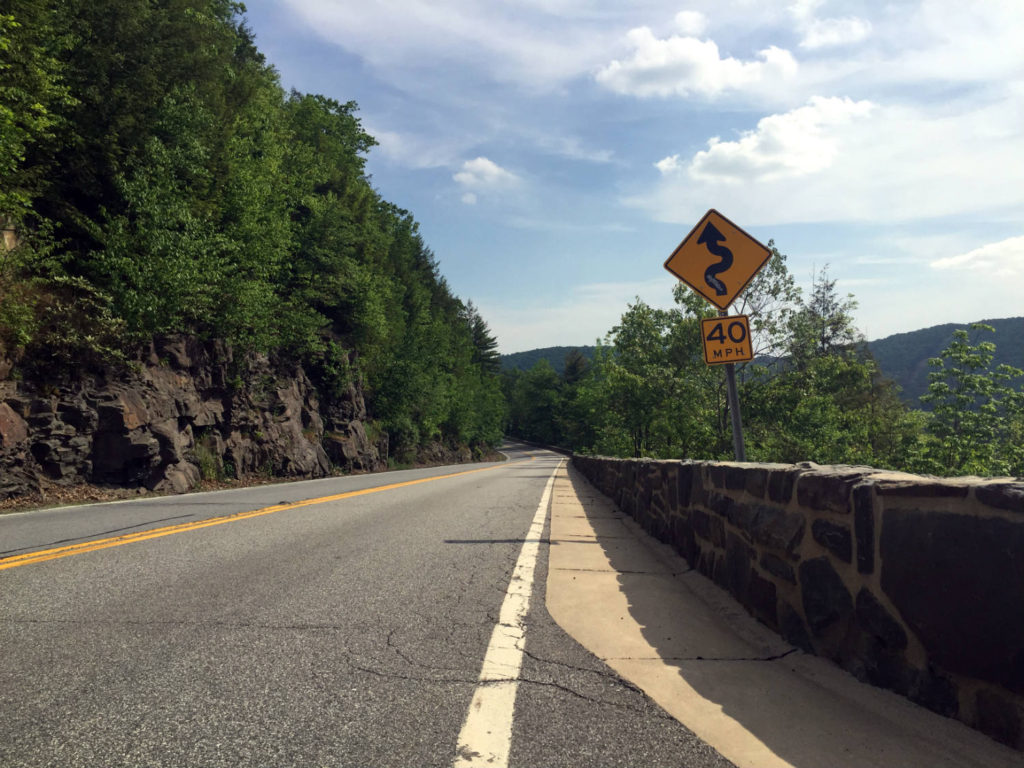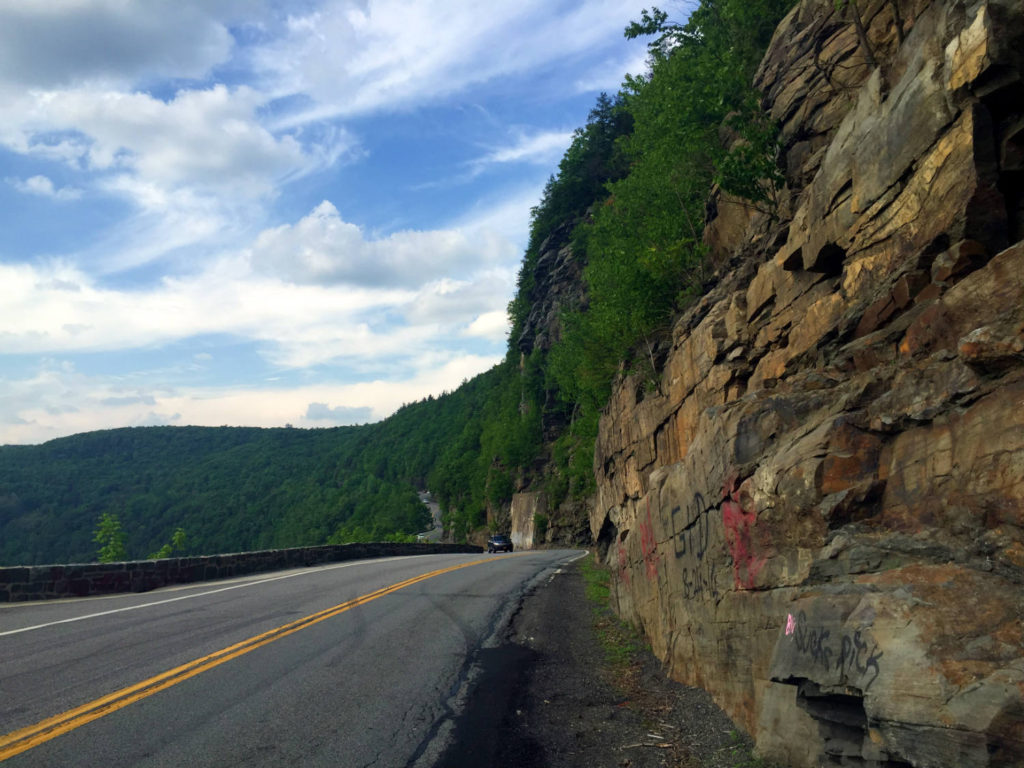 Despite it having a reputation in some circles as being dangerous, taking care and driving the suggested speed limits will help ensure that even though you might not be in a Porsche, you'll totally enjoy the ride.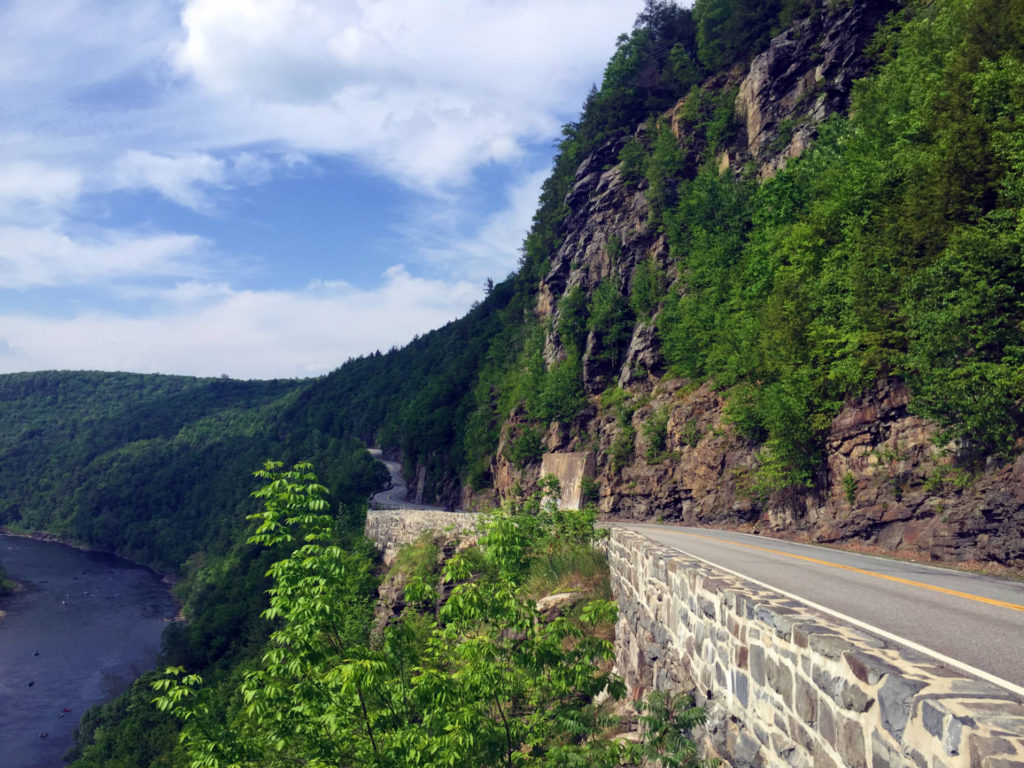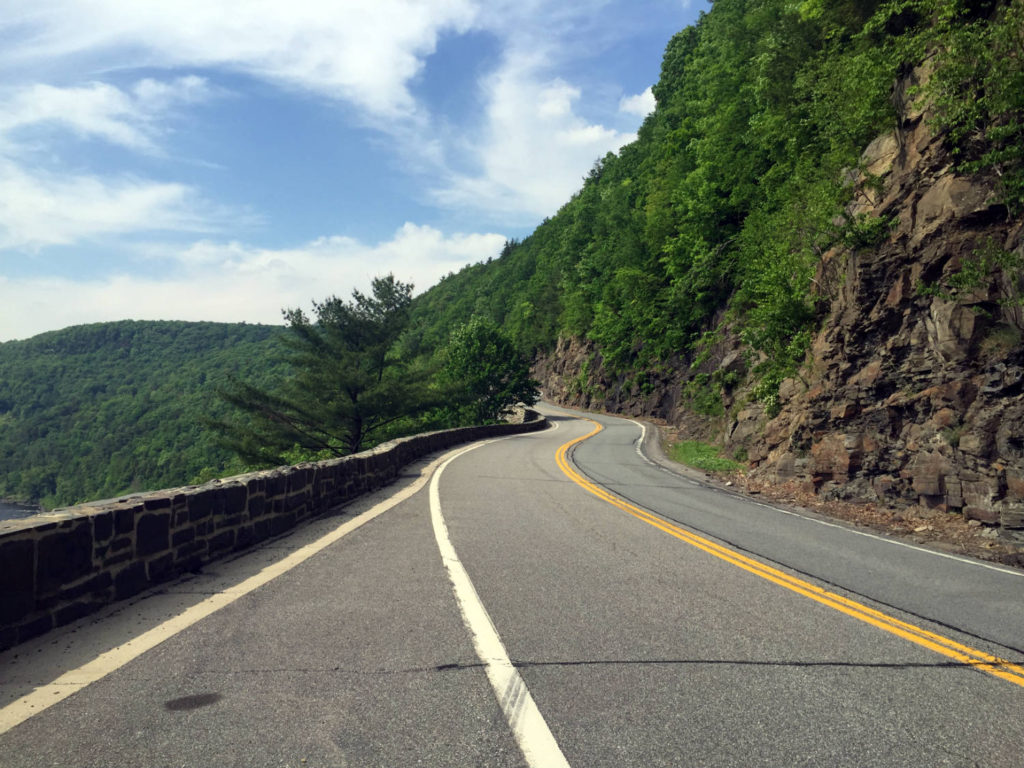 For something a little different in this post, I decided to strap a GoPro on my car while I drove through. Enjoy!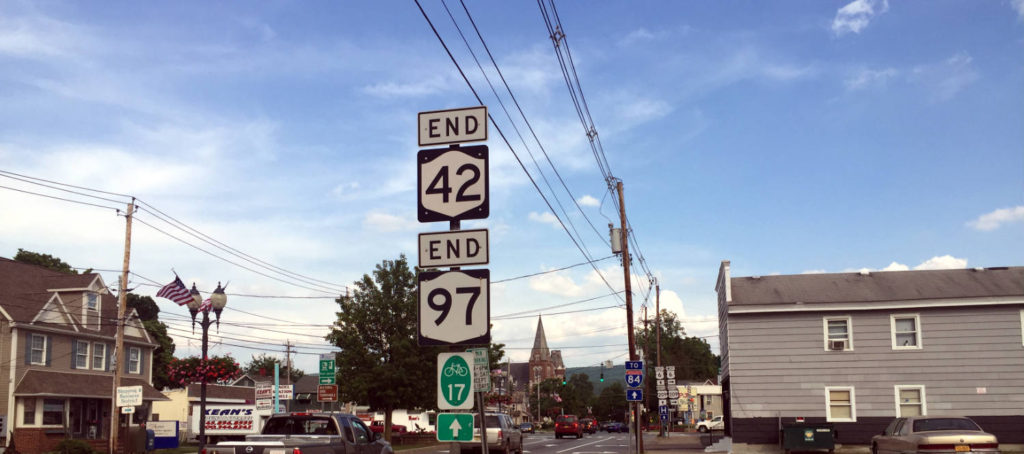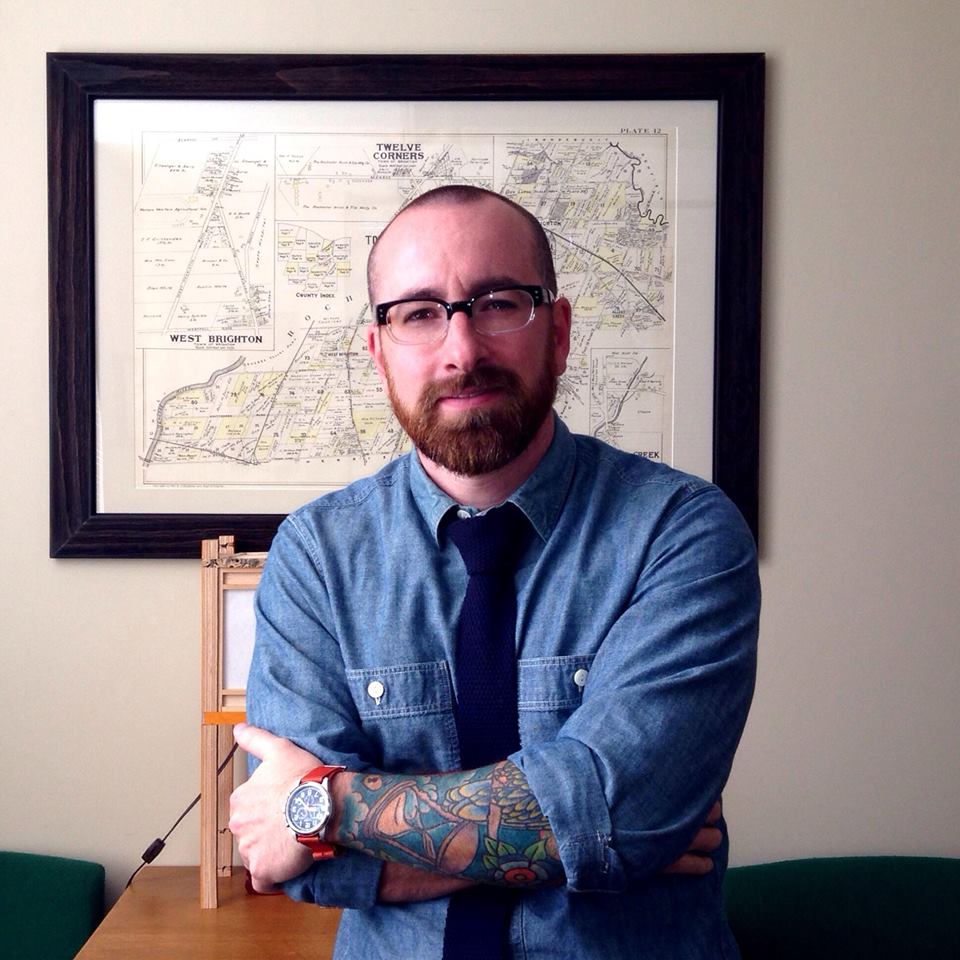 Chris Clemens is the Founder/Publisher of Exploring Upstate. From his hometown in Rochester, he spends as much time as possible connecting with the history, culture, and places that make Upstate New York a land of discovery. Follow him on Twitter at @cpclemens