by Chris Clemens
Nestled in the sleepy hills of a once-bustling section of the Catskill Mountains in Sullivan County lie a number of former resorts and hotels, now overtaken by their natural surroundings. The mid-1900's were a time when the city-folk packed up their wood-paneled station wagons and headed 'upstate' for the summer to seasonal boomtowns with world class resorts. Towns like Liberty, Rockland and the intriguingly backstoried Neversink became family destinations with resorts providing an experience that became an American rite-of-summer-passage. Later in 1969, the Woodstock festival brought more tourists to the Sullivan County town of Bethel than any region of the state had ever seen before. Since recovering from the event, the area celebrates a quieter, more subtle form of tourism that brings in folks from all over the state, country, and even other countries.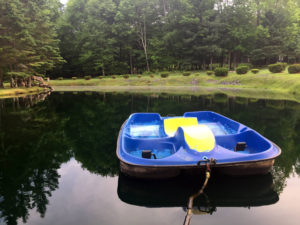 Though iconic resorts like Grossinger's are now gone, there are plenty of chain hotels off highways where you can lay your head for a night. Those will work for some of you I'm sure, but if you're like me, you'll want to experience the regional flair for hospitality and do so while being surrounded by rolling hills and lush trees.
And, quiet. Lots of quiet.
You'll want to choose the same spot that folks like Steven Segal, Jonah Hill and Justin Timberlake have chosen to escape the wild, A-Lister lifestyle and to experience serenity. Which is why if you're in Sullivan County and wanting a place to stay, you'll want to make sure you book accommodations at Lazy Pond Bed and Breakfast on Old Loomis Road in Liberty.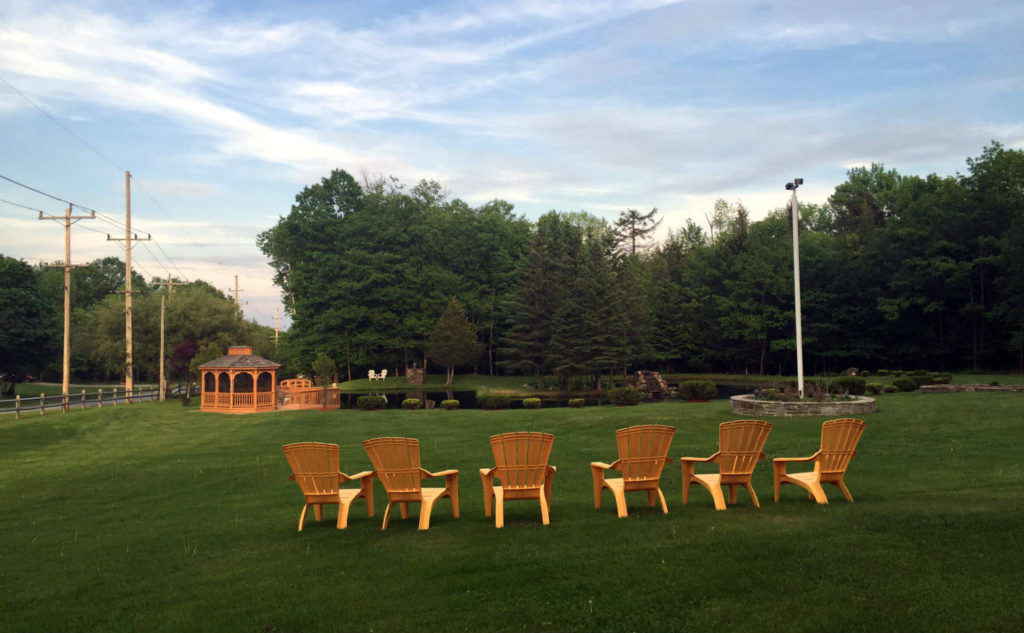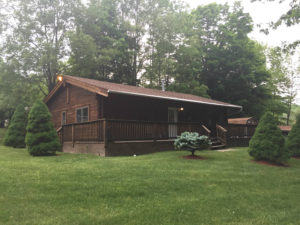 Lazy Pond owners Donald and Jeanne Tulp first opened in May 2000. The couple found not only a knack for, but an enjoyment in the typical homeowner projects that would continually enhance their own property. After creating the Lazy Pond across the road from their house, they continued to add projects like a gazebo and a paddle boat. Then, Jeanne mentioned aloud that wouldn't it be neat 'to make this spot a bed and breakfast?" and Donald surprised her by answering only with immediately getting to work on the construction necessary.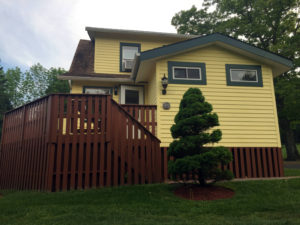 Eleven rooms multiplied quickly with more property and more buildings, and more projects. Today, Lazy Pond has a total of 27 different rooms scattered about multiple houses and cabins, most of which have private entrances and bathrooms–which is pretty rare for a B&B. With most bed & breakfasts, you get a bedroom where you share common areas with other guests, but Lazy Pond has a number of different arrangements–some of which even include an entire cabin set far off from the other buildings.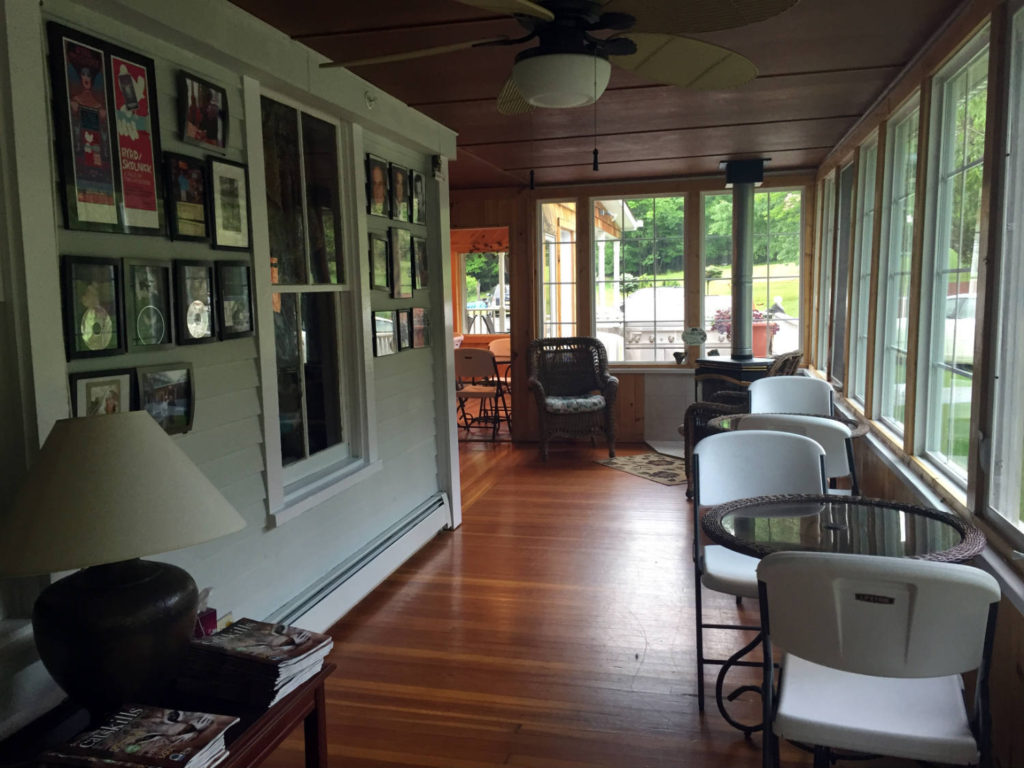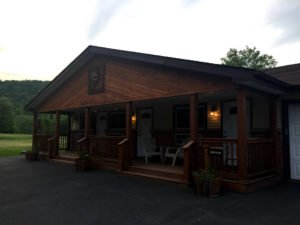 My room was a cozy cabin with satellite tv, a private entrance, parking next to my front door, and a private bathroom with shower. And, even with nearly every room on the sprawling property filled, it was really quiet, which gave me a chance to get some writing in. I stayed at Lazy Ponds for the first two of a three night trip to the area. The third night was spent at a large, plush hotel chain and I found myself wishing I was back in Liberty with the Tulps.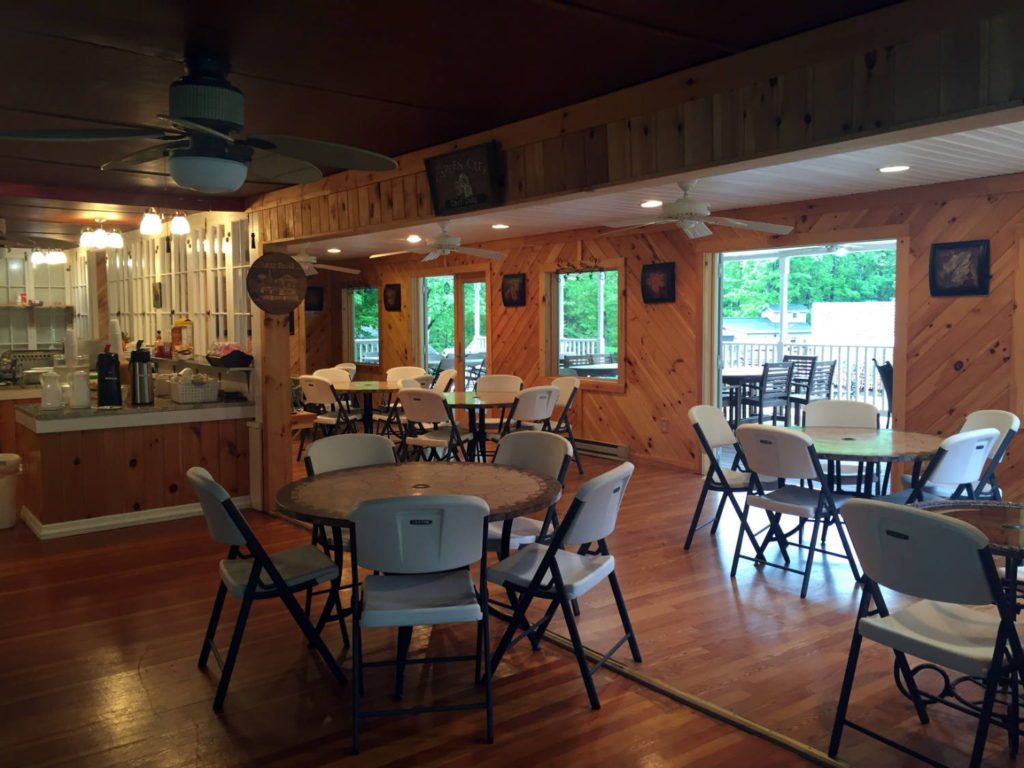 For the morning, Jeanne and her crew laid out a pretty spectacular breakfast that included made-to-order omelets, plenty of bacon (which always wins me over!), pancakes with regionally produced syrup, coffee, juice and a whole bunch of other things. One of the benefits to a smaller bed and breakfast is being able to tailor a breakfast menu a bit to a guest's needs, but even with about 50 people on site the first night, the menu had something for everyone.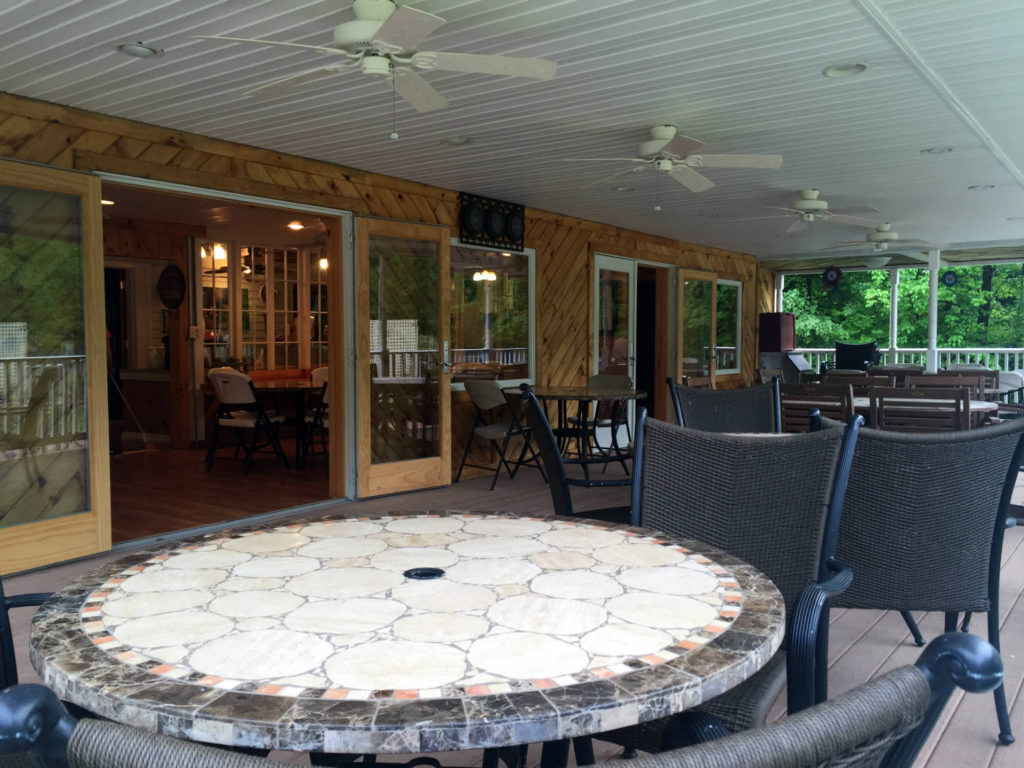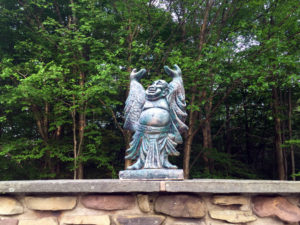 In fact, a few of the neighbors in the area have taken to occasionally showing up at Lazy Pond in the mornings since the spread is nicer than some restaurants in the region. The sense of community surrounding the Tulps has actually grown so strong, that Jeanne now has the honor of making a celebratory Mother's Day breakfast for friends and family each year–a tradition born of reputation for great food, an accommodating kitchen and dining area, and for being an outstanding host. I wasn't there for it, but I could tell by the way Jeanne described Mother's Day morning to me that she was happy to spend her own day hosting others.
While summer in the Catskills is probably the busier season, Lazy Pond Bed & Breakfast hosts guests from all over year round. If you're seeking tranquil accommodations in Sullivan County with great rooms and food, consider becoming one of the countless guests that Lazy Pond has hosted, and you'll see why they keep going back.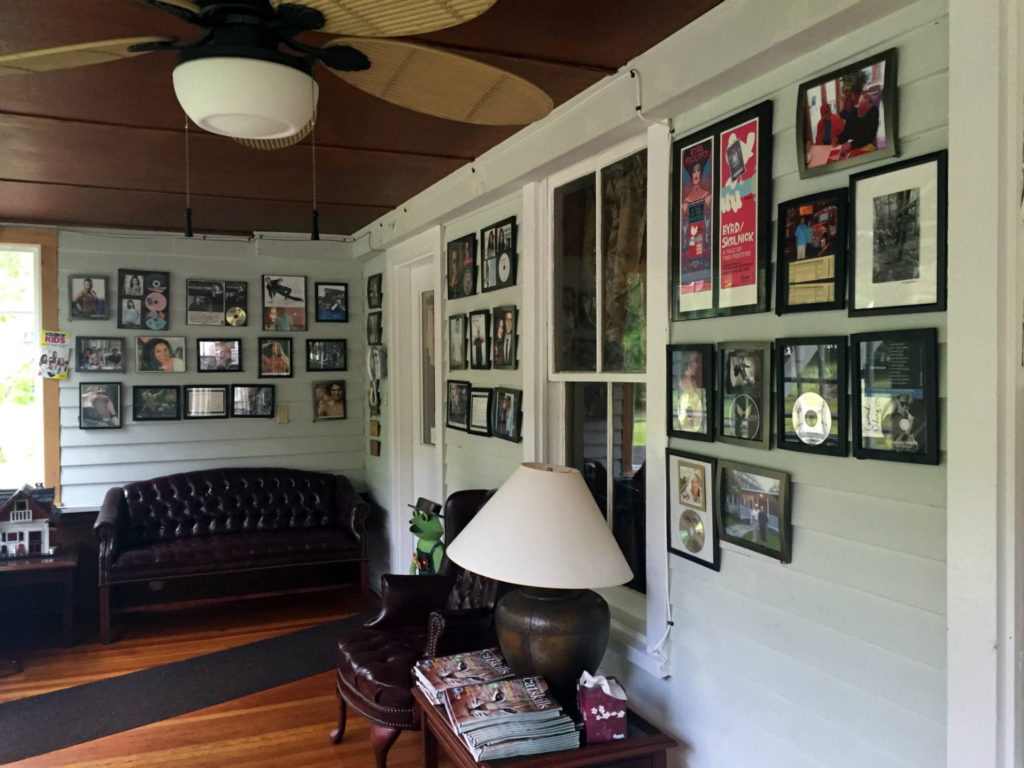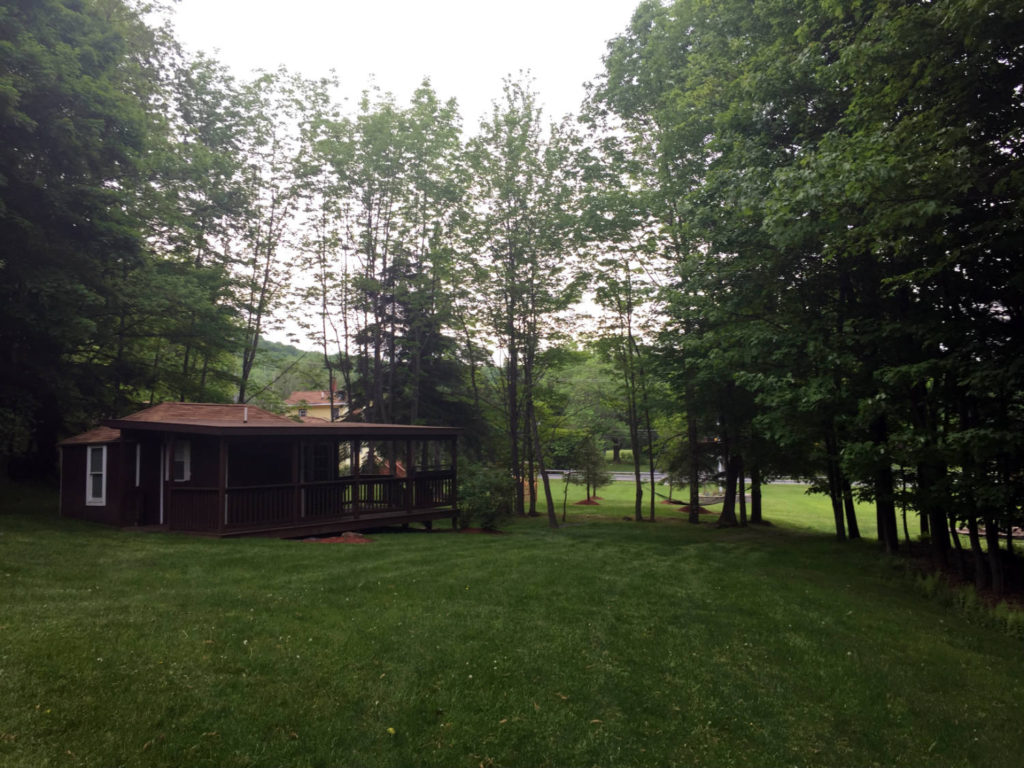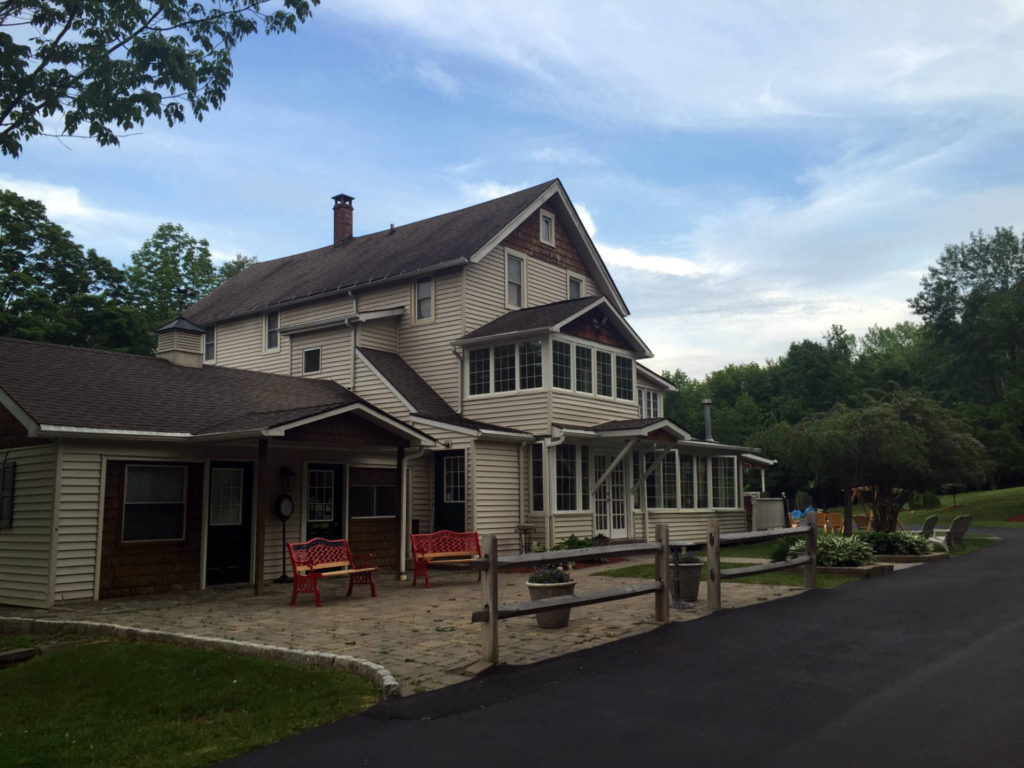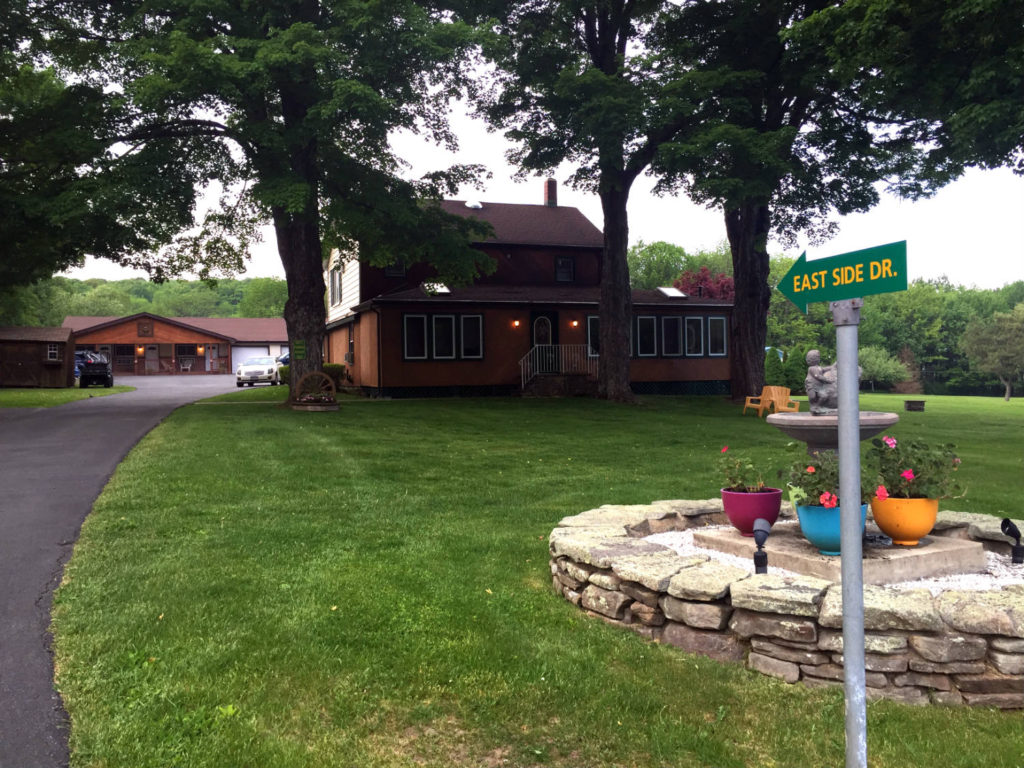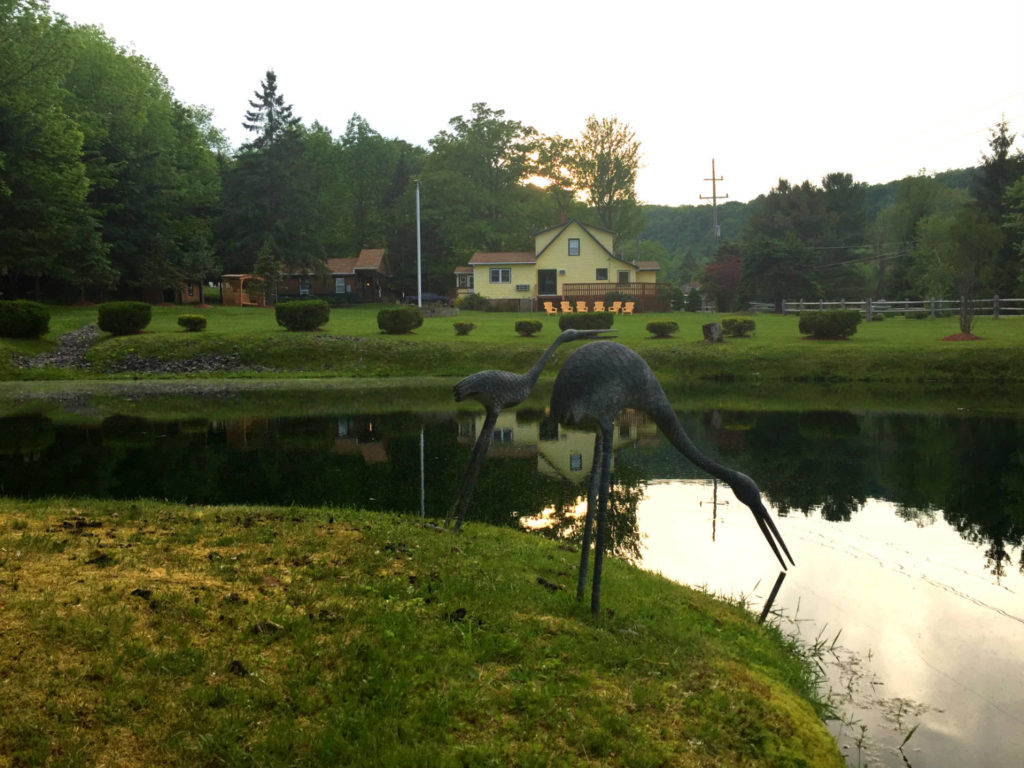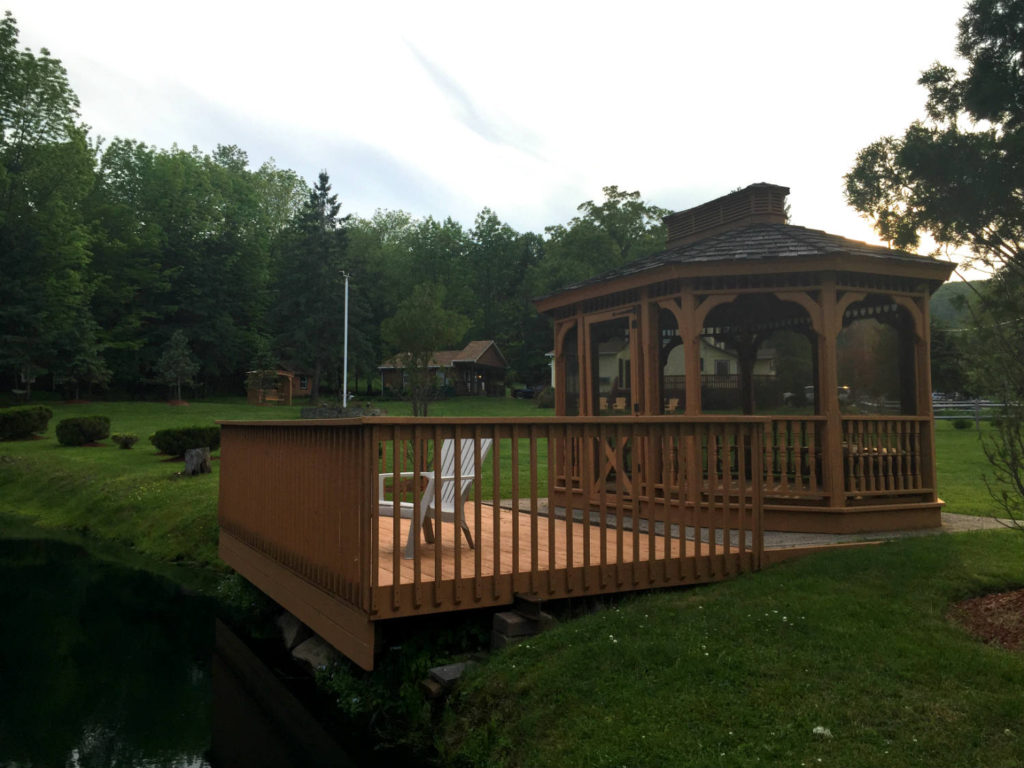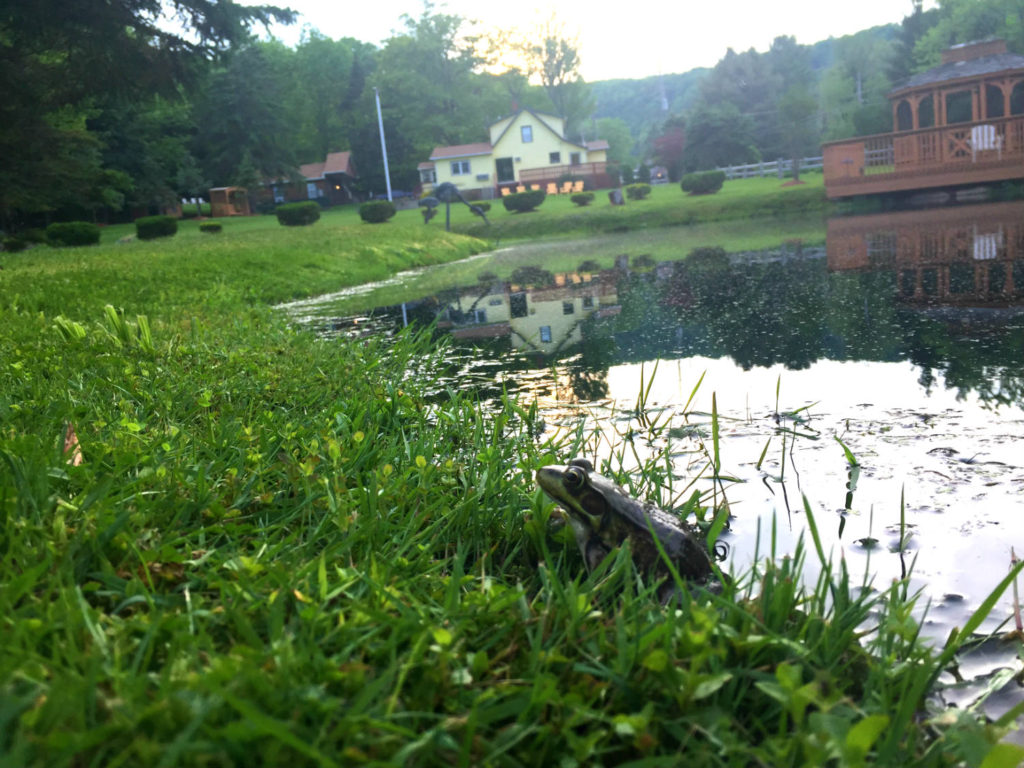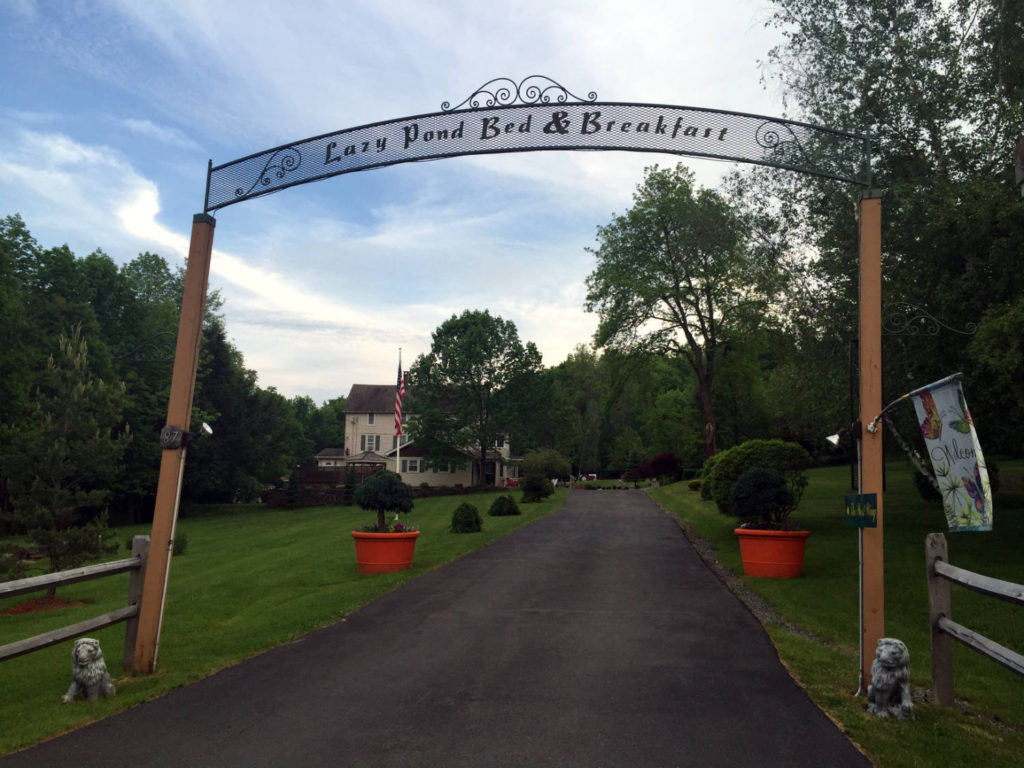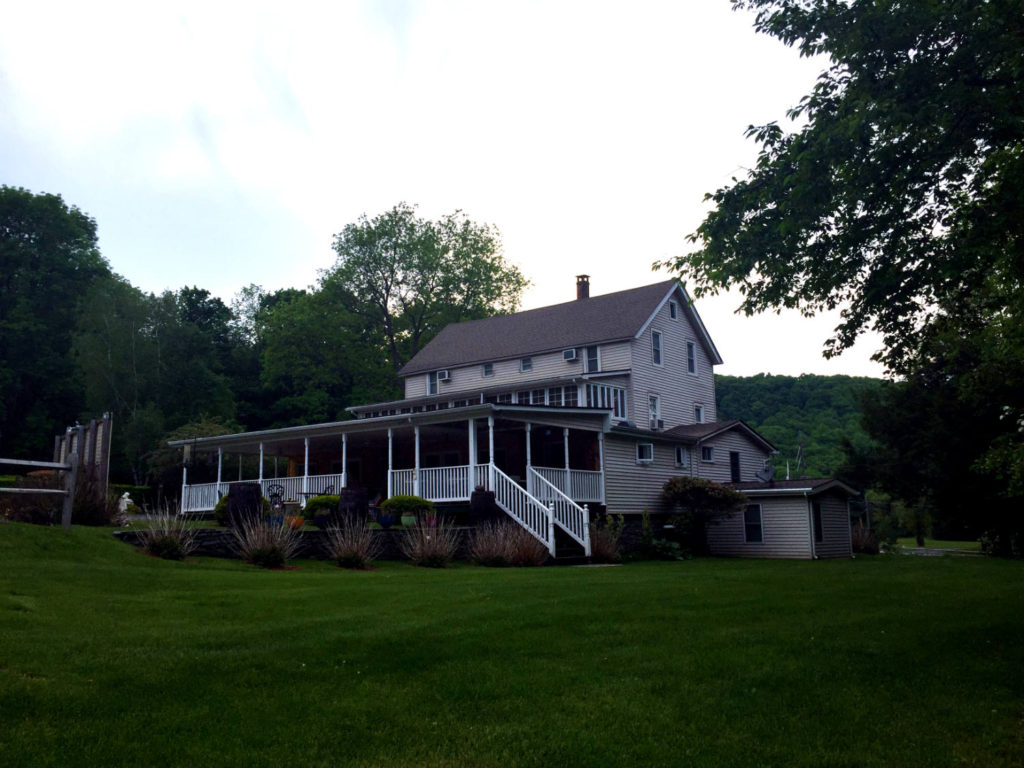 Thank you Lazy Pond for such a great stay! For more information and to book your accommodations next time you're in the area, checkout Lazy Pond B&B's website and give them a follow on Facebook!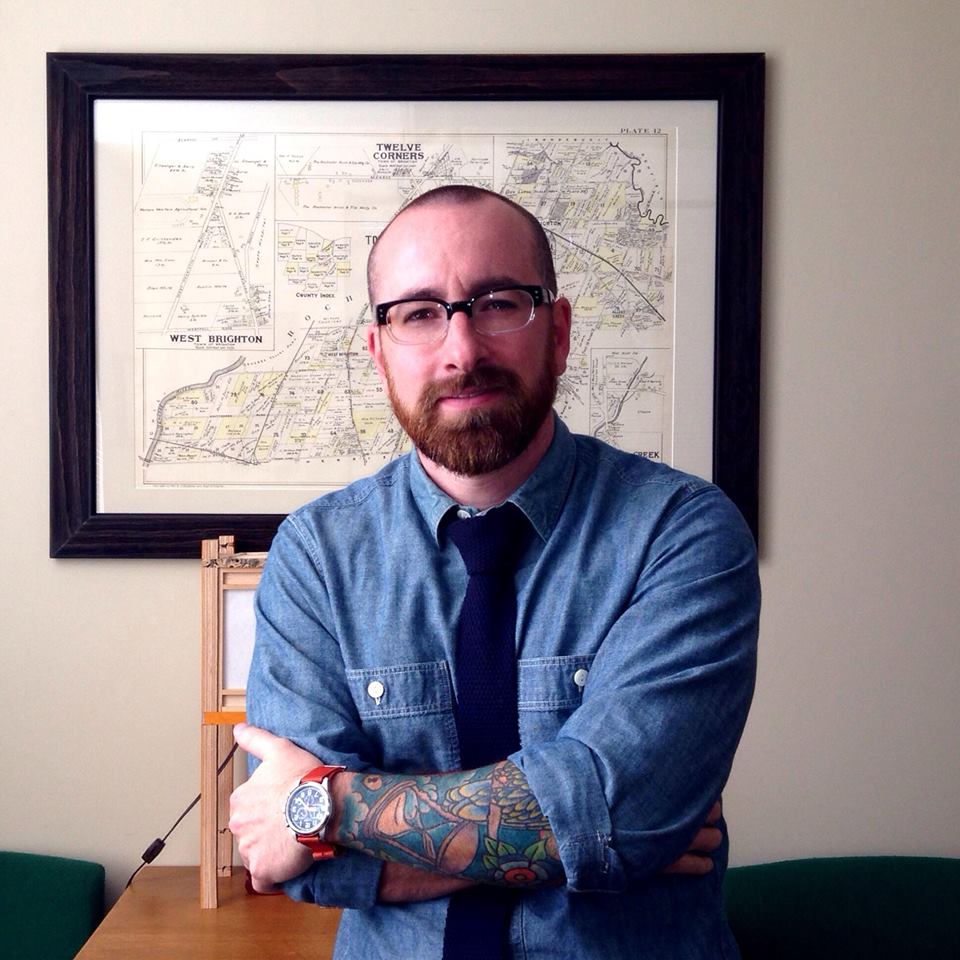 Chris Clemens is the Founder/Publisher of Exploring Upstate. From his hometown in Rochester, he spends as much time as possible connecting with the history, culture, and places that make Upstate New York a land of discovery. Follow him on Twitter at @cpclemens